Combining our love of the automobile with our affinity for wide open spaces (not to mention quirky roadside attractions), family road trips rare one of the quintessential American family vacation ideas. Who doesn't remember packing into the backseat of the family car (or car rental) and venturing out on that time-honored family tradition that's as much about the journey as the destination?
Family Road Trip Ideas around the United States
Of course, if you're planning a road trip with the kids, the journey has to be fun. That means more than just nice scenery, groan-worthy dad jokes, and the occasional stop for ice cream or lobster rolls. The country's national parks, tourist attractions, natural wonders, and engineering marvels are part of the experience. Entertaining car games and kid-friendly family resorts and water parks along the way are part of it, too. With that in mind, here are the top road trip ideas around the U.S. that kids are guaranteed to love.
TRIPS ON A BUDGET: 11 Cheap Family Vacations That Are Super Fun
1. Vermont Route-100 Road Trip
200 Miles, Three Stops, Three Days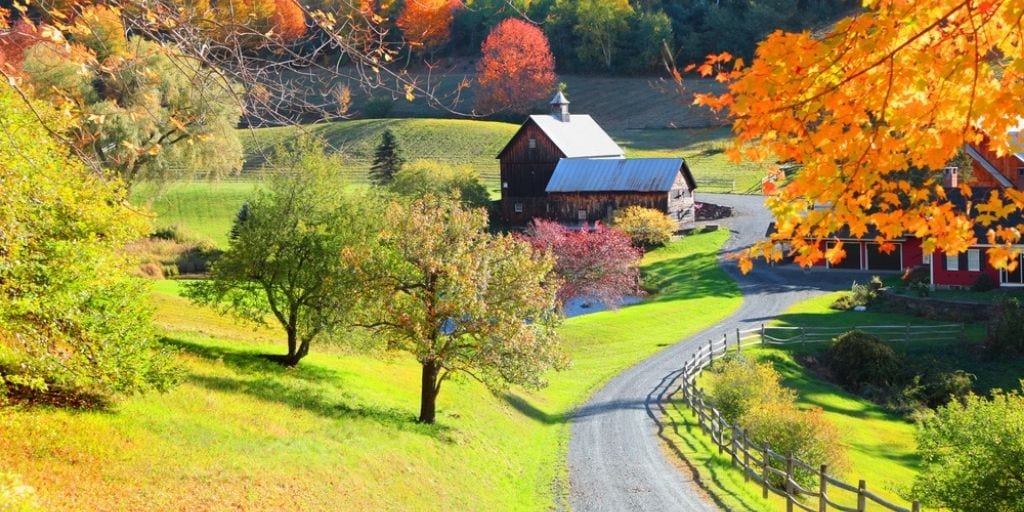 Road trips don't get any more scenic than a fall drive down Vermont's Route 100 byway. A leaf-peeper's dream, VT-100 traverses nearly the length of Vermont along the eastern edge of the Green Mountains. Along the way you'll pass by some of the state's best known family ski resorts and attractions.
Spend a day exploring the hip little city of Burlington before taking I-89 across the Green Mountains to VT-100. In Waterbury, be sure to check out the Ben and Jerry's Factory (and its Flavor Graveyard) before heading south. The idyllic little town of Stowe is just north on VT-100 and an excellent place to spend the night.
ROAD TRIP READS: 33 Books Like Harry Potter to Binge on Your Next Vacation
From Stowe, head south on VT-100 and enjoy the spectacular scenery. There are plenty of mountain passes that take you to ski resorts such as Mad River Glen, Sugarbush, and the Middlebury Snow Bowl. Take time to explore the winding curves into the mountains, each revealing panoramic views of colorful foliage. Continue south on VT-100 through Killington all the way to Wilmington, then head west back across the Green Mountains on VT-9 to Bennington.
The historic town of Bennington is known for the Revolutionary War battle that was fought there, and hosts a monument that's the tallest structure in Vermont. Take in this classic New England village with its picturesque churches and covered bridges before heading home.
2. Lake Michigan Coast Road Trip
415 Miles, Four Stops, Seven Days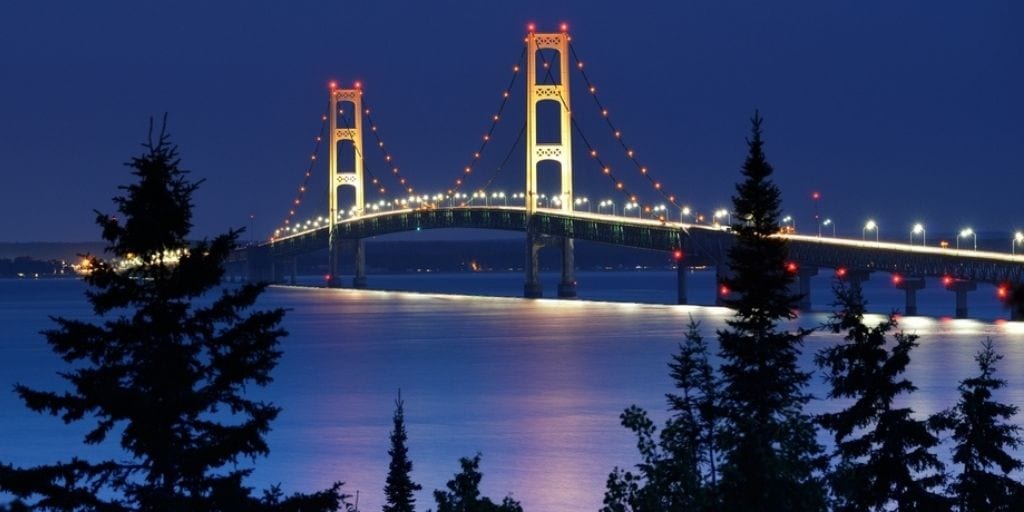 When thinking of America's best family beach vacations and beach towns, it's easy to focus on East Coast vacations and West Coast vacations. But it would be a shame to overlook a Midwest road trip along's America's North Coast—the Great Lakes!
Stretching the length of the eastern edge of Lake Michigan are some fantastic little beach towns. Start off on the lake's southern shore at Indiana Dunes National Park, home to 15 miles of sandy beachfront, and head north into Michigan to South Haven. There's a series of small towns worth exploring, including Saugatuck, Holland, and Grand Haven. You'll find numerous B&Bs, lighthouses, and even Dutch culture and tulips (in Holland, of course).
GOOD TIMES: 12 Midwest Family Vacations That Are Packed with Fun
Continue hugging the coast north to Ludington, where you'll find plenty of outdoor recreation, activities, and even more lighthouses. Michigan has the most lighthouses in the U.S., and Ludington is within an hour's drive of four of them. The SS Badger calls Ludington home, and is a time capsule of maritime history. The Badger is a 1950s coal-fired steamship that transports riders across Lake Michigan to Wisconsin. Other activities in Ludington include canoe trails, dune rides, and hiking.
After your stay in Ludington, drive towards Traverse City by passing through the towns of Manistee and Beulah. There's beautiful color for Midwest fall getaways, and Beulah's known for its salmon fishing as well. Traverse City is a resort town worthy of a stay. Side trips include visiting Sleeping Bear Dunes National Lakeshore and driving the Leelanau Peninsula to the Grand Traverse Lighthouse that sits midway between the equator and the North Pole.
BEGINNER'S GUIDE: How to Rent an RV for a Family Road Trip
From Traverse City, follow US-31 along the water of the Grand Traverse Bay to Petoskey, known for its fossilized bits of ancient coral rounded into Petoskey Stones. Follow the shoreline (M-119) around Little Traverse Bay for an iconic Michigan drive: the Tunnel of Trees Scenic Heritage Route, which is not to be missed in the fall.
From there it's on to Mackinaw City, where Michigan's Lower Peninsula is joined with the Upper Peninsula by the five-mile-long Mackinac Bridge that soars 200 feet above the water.
3. Finger Lakes Waterfall Road Trip
200 Miles, Three Stops, Four Days
Beginning in Ithaca, a gorge-ous New York vacation destination that's home to Cornell University, Ithaca College, and the world-famous Moosewood restaurant, this Finger Lakes waterfall road trip is perfect for a long weekend drive. At the southern end of Cayuga Lake is Taughannock Falls State Park, where a creek cuts a deep 400-foot gorge before plummeting 215 feet over Taughannock Falls, one of the largest single-drop waterfalls east of the Rocky Mountains.
Twenty-five miles to the west, the next Finger Lake west of Cayuga is Seneca, home to Watkins Glen State Park and no fewer than 19 waterfalls in a secluded gorge with 200-foot cliffs. The two-mile gorge trail is one of the most spectacular hikes in the New York state park system. Try to get to the trail first thing in the morning to avoid the crowds. If you're looking for a place to stay overnight before the next stop, be sure to try Watkins Glen Harbor Hotel, which has sunset views on the shore of Seneca Lake.
TRAVEL WITH TEENAGERS: 10 Best Vacation Ideas for Families with Teens
Eighty miles west of Watkins Glen is Letchworth State Park, the "Grand Canyon of the East." Letchworth State Park follows the Genesee River as it runs north, dropping over at least three waterfalls. The largest waterfalls are near the southern park entrance along with the historic Glen Iris Inn that offers rustic elegant food and lodging.
Catch the sunrise and a rainbow at Letchworth before heading to New York's most famous plummet, Niagara Falls. Situated another 80 miles northwest of Letchworth, the majestic flow of the Niagara River is the culmination of this waterfall road trip. Niagara Falls State Park is the country's first state park (established in 1885) and boasts American, Bridal Veil, and Horseshoe Falls. In addition, there are plenty of iconic attractions here including the Maid of the Mist boat ride and Cave of the Winds tour.
4. National Park Grand Circle Tour
750 Miles, Four Stops, Seven to 10 Days
This family road trip begins in Las Vegas, Nevada, a gateway for many national parks in the Southwest. The National Park Grand Circle Tour heads to an area of Southern Utah and Northern Arizona that includes Zion National Park, Bryce Canyon National Park, Cedar Breaks National Monument, and Grand Canyon National Park.
LUXURY CAMING: 10 Family Glamping Resorts Where You Can Get Away from it All
Approximately three hours (160 miles) northeast of Las Vegas is Zion, Utah's first and most popular national park. Zion features sheer red cliffs, narrow slot canyons, and a river that runs through it. Summer days bring scorching temps and long shuttle lines, but the Riverside Walk at the Temple of Sinawava offers a chance to cool off wading in the Virgin River. To get away from the crowds, head to Kolob Canyons, Zion's northwest section, for scenic drives and more hiking.
A hidden gem 90 minutes (80 miles) north of Zion is Cedar Breaks National Monument, noted for its red rock amphitheater, ancient bristlecone pines, alpine meadows, blooming wildflowers and, at 10,000 feet above sea level, refreshingly cool temperatures. Cedar Breaks features an annual wildflower festival, and, as a dark sky preserve, hosts summer star parties where "Dark Rangers" point out Jupiter's moons, Saturn's rings, constellations, and the Milky Way.
From Cedar Breaks, drive 60 miles east to Bryce Canyon National Park. Noted for its breathtaking rock columns, Bryce has the largest expanse of hoodoos in the world. The Queen's Garden/Navajo Loop Trail, billed as the "best three-mile hike you'll ever take," does not disappoint, and you'll feel transported to another planet.
WET AND WILD: 16 Best Lake Resorts and Hotels in the U.S. for Families
The North Rim of the Grand Canyon is 160 miles south of Bryce Canyon National Park. It's far less crowded than the South Rim, but no less impressive. The sweeping patio of the Grand Canyon North Rim Lodge has panoramic views as well as Park Ranger geology talks. Make an early reservation online for the lodge's historic dining room, with its floor-to-ceiling windows overlooking the Grand Canyon, and watch the sun dip below the rim.
For the return trip, head 114 miles north from the Grand Canyon to the eastern entrance of Zion National Park. Spend the night at Zion Ponderosa Ranch Resort before taking the scenic Zion-Mount Carmel Tunnel road back through the park on the way to Las Vegas (180 miles).
5. Blue Ridge Parkway National Park Road Trip
305 Miles, Three Stops, Four Days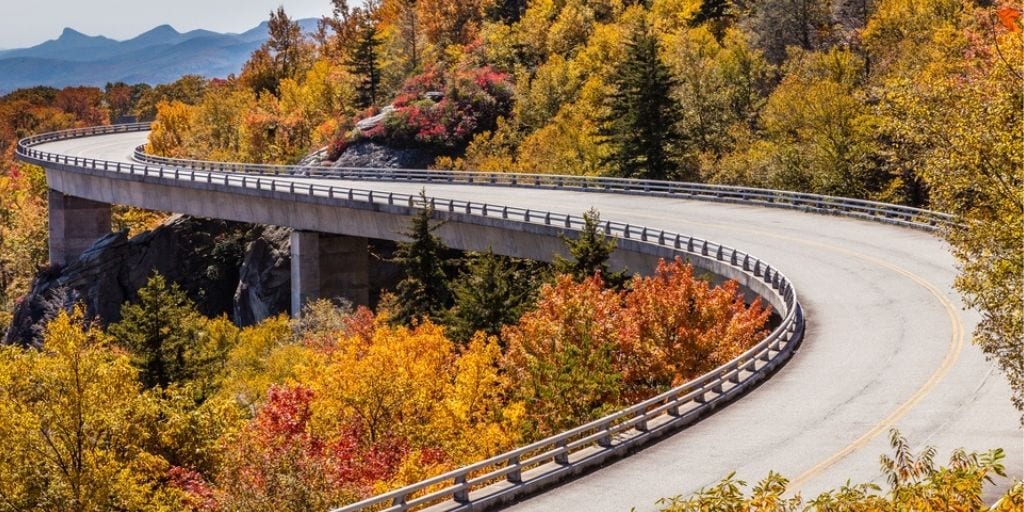 Starting at the Virginia State Line, drive 85 miles southeast to Blowing Rock, North Carolina, along the famed Blue Ridge Parkway. This National Park corridor stretches from Virginia's Shenandoah National Park to the Great Smoky Mountains National Park. The road is designed to "lie gently upon the land" with spectacular mountain views and tons of hiking opportunities. The Blowing Rock formation overhangs the John's River Gorge, 4,000 feet above sea level with panoramic views of mountain peaks and forests.
PLAN YOUR TRIP: 19 Best National Parks to Visit in Spring
Continue south nearly 120 miles to Asheville, North Carolina, a quirky and family-friendly arts community known for outdoor recreation such as ziplining, white-water rafting, mountain biking, hiking, and forest bathing (it's not what it sounds like). Along the way is Mount Pisgah conservation area, the former private hunting grounds of wealthy industrialist George Vanderbilt. (Vanderbilt's 250-room Biltmore Estate mansion is also located in Asheville.)
Navitat Canopy Adventures offers mountaintop canopy tours consisting of side-by-side ziplines, four scenic hikes, and 360-degree views of long-range vistas nearly 20 miles into Tennessee. The Nantahala Outdoor Center provides whitewater rafting and kayak tours of the nearby Nantahala River (and others). For a place to stay, the Inn on Biltmore Estate has lodging with mountain views.
The final 100 miles of the Blue Ridge Parkway from Asheville to Cherokee, North Carolina, offers another round of impressive Appalachian Mountain views, plus Cherokee Indian history and culture. The Oconaluftee Indian Village is a re-creation of a Cherokee community as it would have existed in the 1750s, including a seven-sided council house.
SUN AND SAND: 12 Best Beach Resorts in the U.S. for Families
Families can learn how indigenous people lived off the land fashioning baskets, pottery, canoes, and hunting equipment. Unto These Hills is a well-put-together theater performance that tells Cherokee legends and history from Hernando de Soto's arrival in 1540 to the tribe's forced relocation in 1839 along the Trail of Tears.
6. Pacific Coast Highway Road Trip
470 Miles, Five Stops, Seven Days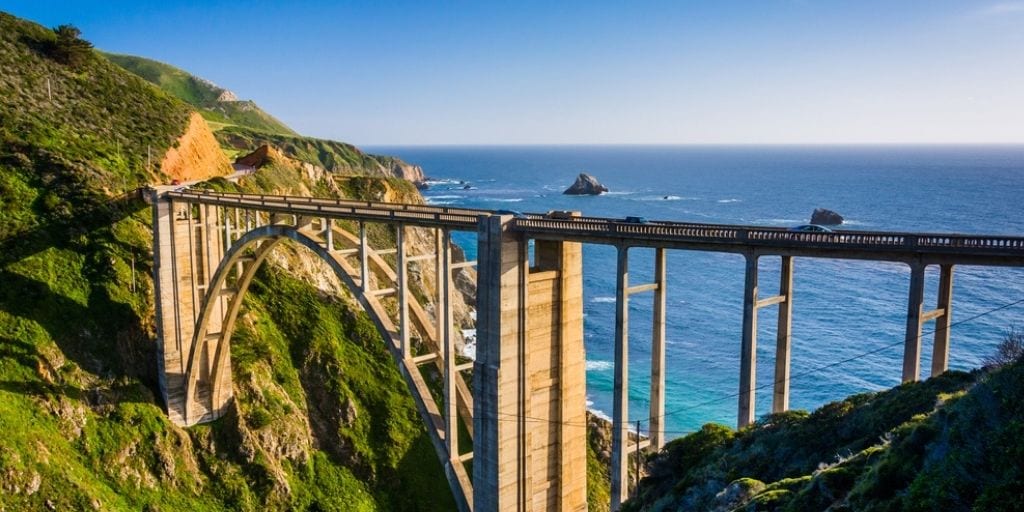 It's hard to get more scenic than California's State Route 1 (SR-1). Also known as the Pacific Coast Highway (PCH) or Highway 1, SR-1 runs along the coast for more than 650 miles from Southern to Northern California with ocean views all along the way.
AFFORDABLE ESCAPES: 7 Cheap California Vacations for Families
Start your California coastal road trip in Los Angeles and drive 100 miles north to Santa Barbara. You'll pass Santa Monica Beach, the swanky Malibu playground filled with audacious beach homes, and continue on to Santa Barbara. Art lovers should stop at the Getty Villa along the way, and history fans should visit Old Mission Santa Barbara that dates back to 1786.
From Santa Barbara, your Pacific Coast Highway road trip runs concurrently with US-101 as you head 115 miles to San Luis Obispo. There are more California missions along the way, as well as Grover and Pismo Beaches, where families can dig for clams. San Luis Obispo (SLO or SLO Cal) was founded as a mission in 1772, and includes plenty of boutiques and restaurants in addition to beach activities like surfing, stand-up paddle boarding, and kayaking.
From SLO, the drive north to Monterey is the route you came for, with 135 miles of incredible views along the Big Sur coastline. The road winds through S-curves, and there are plenty of places to pull over, park, and take in the panoramic vistas and incredible Monterey beaches. One of the many notable things to do along the way is a stop at Hearst Castle outside SLO. This is the mansion of publishing tycoon William Randolph Hearst, loosely portrayed by Orson Welles in the 1941 classic Citizen Kane.
SPRING IS COMING: 10 Best Spring Break Destinations for Families
The final 120 miles from Monterey to San Francisco wind their way around Monterey Bay (home to the world-famous aquarium) and past the beach town of Santa Cruz (home to the Santa Cruz Beach Boardwalk). This route takes you past Big Basin Redwoods State Park, the oldest state park in California, and a worthy side trip to see its namesake ancient coast redwood trees (some between 1,000 and 1,800 years old and more than 300 feet tall). And the final stop, San Francisco, is certainly more than worthy of exploration itself.
7. Natchez Trace Parkway Road Trio
495 Miles, Three Stops, Three Days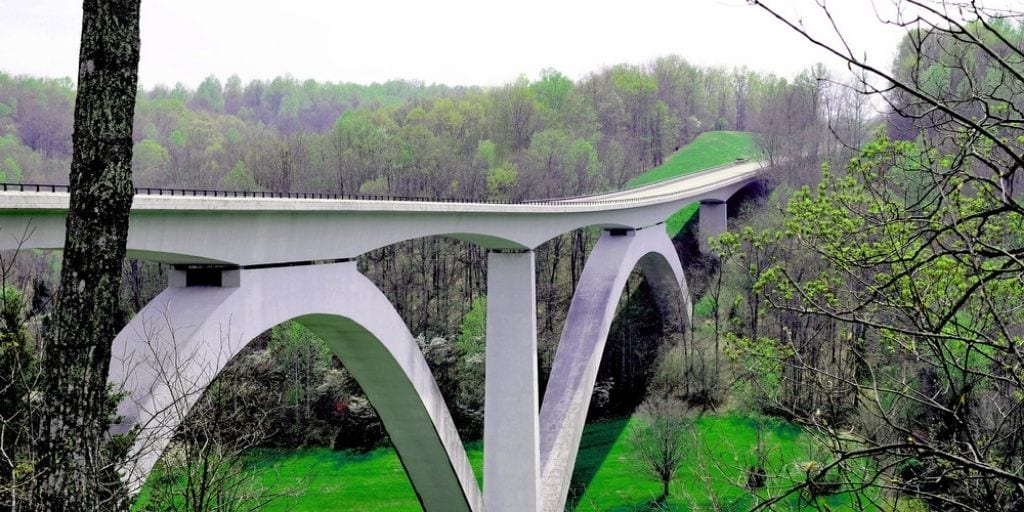 The Natchez Trace Parkway stretches 444 miles through Tennessee, Alabama, and Mississippi. The route traces centuries of history among the Natchez, Chickasaw, and Choctaw nations. In 1801, President Thomas Jefferson named the stretch between Nashville and Natchez a national postal road. Today, the scenic byway is part of the National Park System used by motorists, bikers, and hikers.
Begin in "Music City," a.k.a. Nashville, Tennessee, and drive southwest for 200 miles to Tupelo, Mississippi. Along the way are numerous pullouts leading to hiking trails, scenic overlooks, and waterfalls. One notable stop is the final resting place of famed explorer Meriwether Lewis, who died on the Natchez Trace at the age of 35. After crossing through the northwest corner of Alabama, you arrive in Tupelo, birthplace of Elvis Presley.
IT'S ALL INCLUDED: 19 Best All-Inclusive Resorts in the U.S. for Families
Take some time to explore the land of "The King," including the Elvis Presley Birthplace and Museum, Tupelo Hardware Company (where he got his first guitar), and pay homage at the Elvis "Homecoming" statue near city hall. Next, it's on to Jackson, Mississippi, where the Natchez Trace passes a Chickasaw Village, archeological burial mounds, and Civil War sites. Before the Ross Barnett Reservoir lies the cypress swamp, where you have a chance to spot an alligator along the half mile boardwalk trail above the water.
From Mississippi's state capital, continue on to Natchez, Mississippi, passing through the abandoned ghost town of Rocky Springs. One of the most notable (and most photographed) sites is the Sunken Trace, a footpath that was part of the indigenous people's original trail. The route appears "sunken" due to the thousands upon thousands of travelers walking along the path across the centuries. The Natchez Trace Parkway ends in the town of Natchez on the banks of the Mississippi River, making up the border with Louisiana.
8. Florida Keys Road Trip
200 Miles, Two Stops, Four Days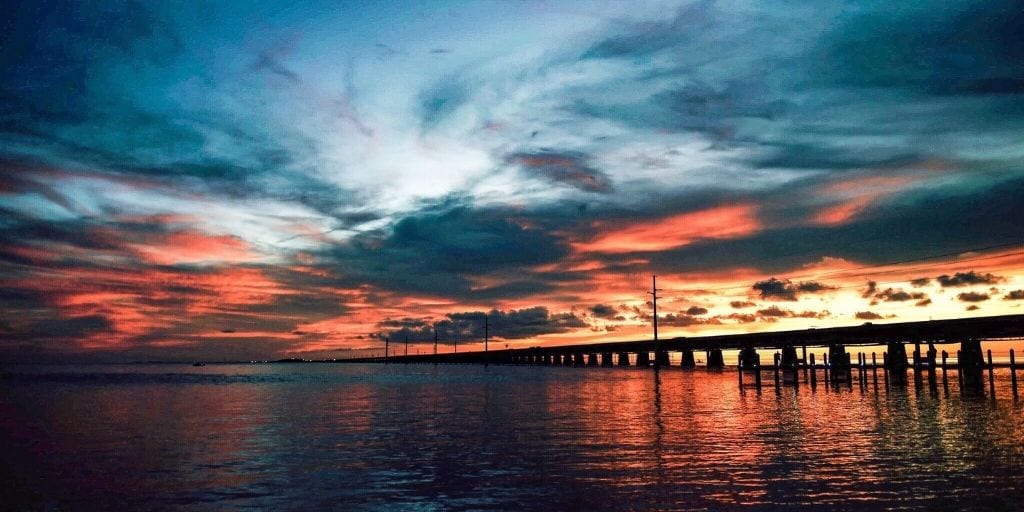 US-1 from Miami to Key West, Florida, is both an engineering marvel and a natural wonder. Start off in the glitzy, over-the-top metropolis of Miami and be sure to visit its Art Deco cousin, Miami Beach. Next, follow the Overseas Highway all the way to its most southern point: Key West. Much of the route takes place over the water, including the famous Seven Mile Bridge connecting the Middle with the Southern Keys.
SUNSHINE STATE: 7 Best Florida All-Inclusive Resorts for Families
After your visit to Miami, head south on US-1. The first half of the route is toll roads through the swampland of Florida, but then it's on to the 42 bridges of the Overseas Highway, where the first stop along the way is Key Largo, the gateway to the Florida Keys. Key Largo is known for its snorkeling and diving opportunities and is home to the nation's first undersea park, John Pennekamp Coral Reef State Park. Those looking for a place to overnight might consider the family-friendly Hawks Cay Resort on Duck Key (another hour south of Key Largo), one of the best Florida beach resorts for families.
Continuing south on US-1 over the Atlantic Ocean, the Overseas Highway hops from Key to shining Key. There are plenty of stopping points to take in a tropical forest, hiking trails, and bike paths. On the southern end of Seven Mile Bridge is one of the best beaches in the world, Bahia Honda State Park. From there it's on to Key West, the southernmost point in the continental United States. Be sure to check out the Ernest Hemingway Home and Museum along with its six-toed cats, and then grab a drink or bite on Duval Street.
9. Route 66 through Missouri
285 Miles, Three Stops, Two to Three Days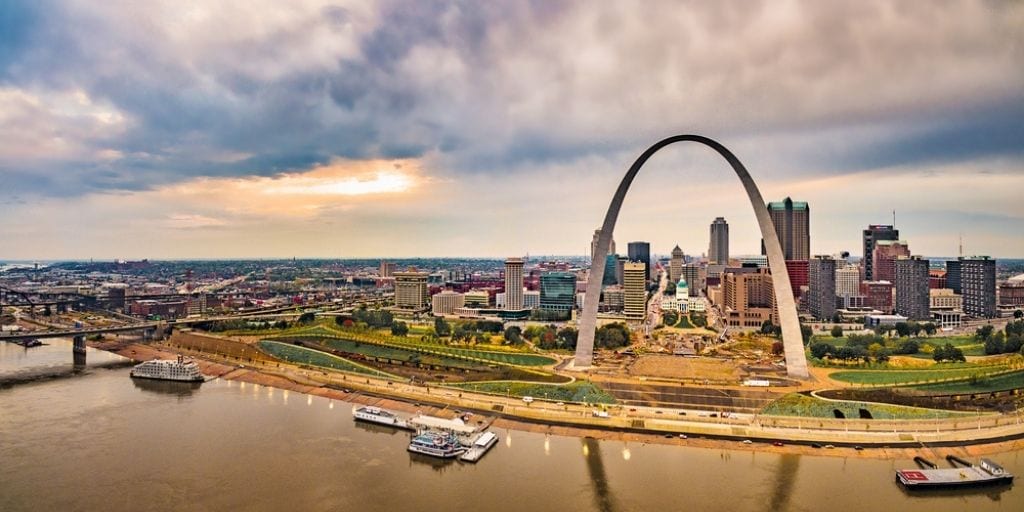 You've watched Pixar's Cars movies, heard the song, and can't wait to get your kicks on Route 66. Unfortunately, not much of the original "Mother Road" remains these days, with most of the asphalt paved over with flat, wide, interstate. Oftentimes, the interstate was laid right on top of the original Route 66. But there's still plenty to see and do on this classic strip of highway.
FAMILY VACATIONS: 20 Best Places to Go with Kids This Year
St. Louis, the "Gateway to the West," is an apt place to begin this road trip. Be sure to give yourself time to explore St. Louis, including Gateway Arch National Park. This national park on the mighty Mississippi River not only contains the Arch, but also the courthouse where the Black enslaved man Dred Scott sued for his right to freedom in the late 1840s. After contemplating history, go west on Interstate 44 where you'll pass Route 66 State Park on the way to St. Clair, Missouri.
From St. Clair, continue along I-44 past kitschy Route 66-type roadside attractions, including Meramec Caverns and a wax museum dedicated to Missouri native son Jesse James. Keep your eyes out for the town of Cuba (known as Route 66 Mural City) that currently has 14 murals painted on buildings along the route. Exit the interstate to drive a portion of Route 66 through scenic views of Mark Twain National Forest and the Devil's Elbow bend of the Big Piney River.
Pick up some Missouri-style BBQ in the town of St. Robert, and, for the full Route 66 experience, continue to Lebanon to stay at the vintage Munger Moss Motel. The historic motor court has served travelers on the Mother Road since 1946 and even has Route 66-themed rooms. Continuing towards Springfield, keep an eye out for glades (rocky outcrops in the forests that locals call "balds"). Notorious outlaw Jesse James and his gang robbed banks, stagecoaches, and trains throughout this area. One of Missouri's largest caves, Fantastic Caverns, is found just outside of Springfield, and features numerous geologic formations.
LITTLE ONES: How to Safely Road Trip with a Baby (and Make it Fun!)
The road trip continues through southwest Missouri's Ozarks to Joplin, where Bonnie and Clyde hid from the law. In Joplin, you'll also find the George Washington Carver National Monument dedicated to the man who was born a slave and became one of the most prominent Black scientists and inventors of the early 20th century.
Just outside Joplin is the town of Carthage with plenty of Route 66 history, including the Art Deco Boots Court Motel that originally opened in 1939. Restored in 2012, the Boots Court Motel continues to lodge travelers along Route 66.
10. Alaska's Seward Highway
127 Miles, Two Stops, Three Days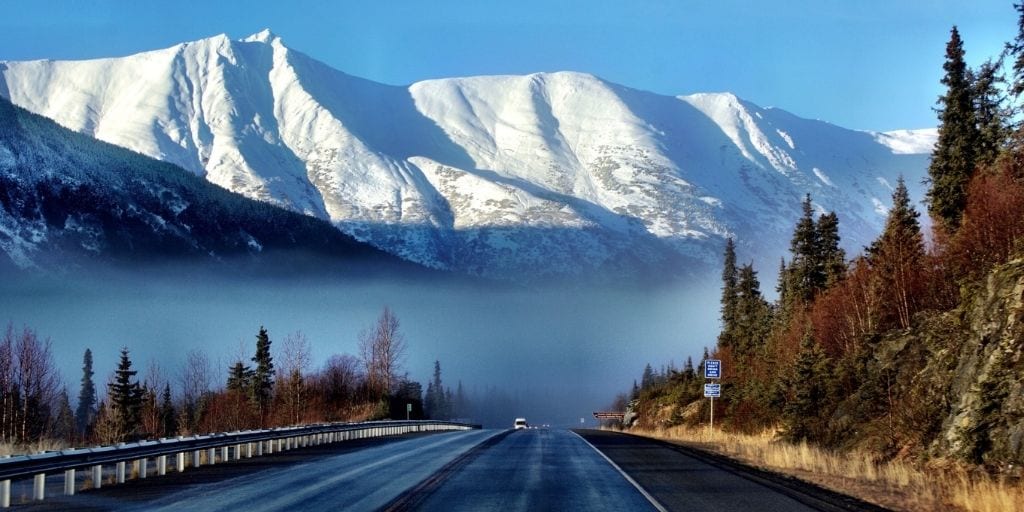 The route from Anchorage to Seward via Alaska's AK-1 is only a little over 125 miles, but it's full of scenic vistas. Nestled between mountains and coast, it winds its way through Chugach State Park and National Forest around the Turnagain Arm of the Gulf of Alaska. Oftentimes you can spot moose sauntering through marshland, eagles soaring above the water, and salmon packed in streams.
After spending the day in Anchorage, depart Alaska's largest city to join the RV road trip caravan making its way south on AK-1. There are plenty of places to pull off the highway to take in the scenery, hike, and shoot photos along the way. Once in Seward, head to the Alaska SeaLife Center to learn about the natural history of Resurrection Bay as well as meet sea otters, harbor seals, and puffins.
FAMILY CAMPING: 10 Best Campgrounds and RV Parks for Families
Kenai Fjords National Park is headquartered in Seward, and is a town worth exploring and staying the night. The Seward Windsong Lodge is nestled in the woods just outside the downtown area, and consists of multiple smaller wildflower-named buildings, giving it a summer camp feel.
To truly explore Kenai Fjords National Park, though, you need to get on the water. Pursuit operates both the Seward Windsong Lodge as well as Kenai Fjords Tours, and you can bundle your stay with a day cruise where you can spot seals, sea lions, eagles, puffins, orcas, and whales in addition to calving glaciers, waterfalls, and dramatic Alaskan scenery.
11. Hawaii's Road to Hana
62 Miles, Two Stops, One to Two Days
The most popular scenic drive in Hawaii is Maui's Road to Hana. This 62-mile curvaceous expanse along Maui's north shore can be accomplished in a day, but could also be stretched into a multi-day road trip to fully take in the waterfalls and ocean views.
From Kahului, head east on SR-36 past popular beaches and sugarcane fields. Continue onto HI-360, Mile Marker 0 of the Hana Highway, and the beginning of this serpentine road. For those prone to motion or carsickness, be aware that there are more than 600 curves and nearly 60 bridges on this highway. However, there are plenty of stops along the way where you can exit the car and breathe in the tropical air.
HAWAII VACATIONS: 6 Best Hawaii All-Inclusive Resorts for Families
At Mile 2, stop for Twin Falls and its trailhead for a short hike to a waterfall. Other notable stops include the Garden of Eden (Mile 10), Hana Lava Tube (Mile 31), Wai'anapanapa State Park (Mile 32), and Hana Town (Mile 34). The small village of Hana Town gives a glimpse of pre-development Hawaii and is a great place to get some classic kalua pork BBQ.
Continue from Hana on to Wailua Falls (Mile 45), an 80-foot waterfall that's one of Maui's most photographed sites. It's also a good place to cool off in the pool beneath the falls. The final stop on the highway is the Seven Sacred Pools, a natural spot within the 'Ohe'o Gulch of Haleakala National Park. There are places to stay overnight near the Seven Sacred Pools area of 'Ohe'o Gulch if you'd like to turn this into a multi-day road trip.
More from FamilyVacationist: