Santa Barbara is best known as a romantic weekend escape, but don't be fooled: it's a paradise of adventure and coastal joy for all ages about 90 minutes from Los Angeles or five hours from San Francisco. There are nearly endless things to do Santa Barbara sure to delight the whole family.
Things to do in Santa Barbara
Tucked between miles of beautiful coast and the stunning Santa Ynez Mountains, Santa Barbara and its neighboring communities really earn the "American Riviera" nickname. Here, you'll find everything from upscale enclaves to laid-back beach towns, all surrounded by gorgeous California nature (and some world-class vineyards, too). Though it's a common weekend destination, you could easily spend a week exploring all the things to do in Santa Barbara. Here's what not to miss.
Santa Barbara Beaches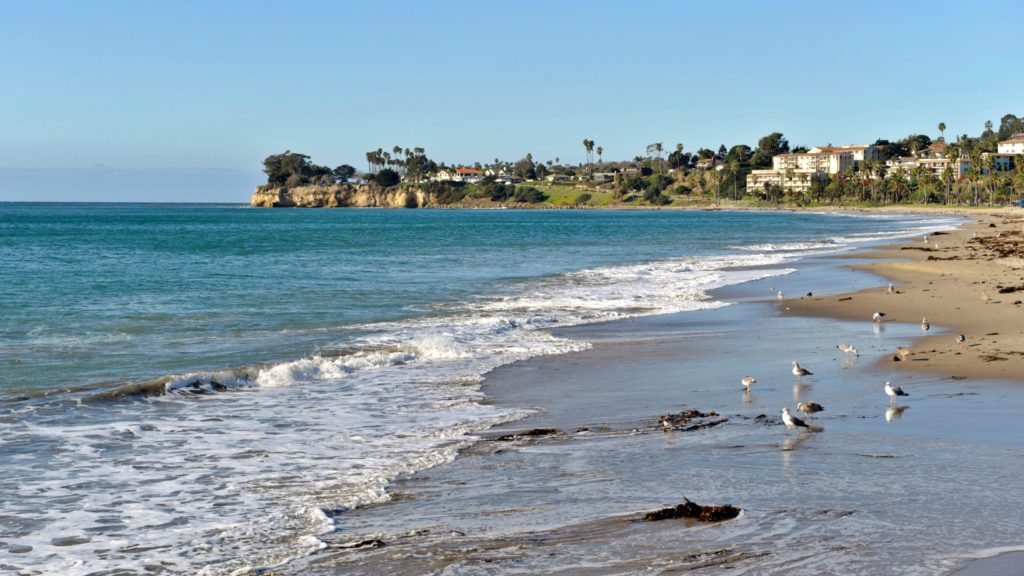 Let's face it: If you're coming to Santa Barbara, you probably want beach time. Santa Barbara beaches are a major draw of vacations here, so get ready to soak up the miles of sun-drenched and sandy coastline. Seven iconic Santa Barbara beaches give you the full range of California beach experiences, from surf-friendly waves to gentle ocean coves that will delight any age.
BEACH WELL: 11 Beach Essentials for Every Sun-Soaked Adventure
Whether your beach goals are to dig in the sand, play in the waves, stroll a wooden pier, or chill in the shade and watch the luxury yachts cruise by, you can find the right beach. Here are the best Santa Barbara beaches for families:
Santa Barbara Museums
Things to do in Santa Barbara extend indoors as well as out. Santa Barbara has a surprising number of museums and cultural institutions for a city its size. Within walking distance of the Santa Barbara Harbor is the Santa Barbara Maritime Museum, which is loaded with incredible exhibits and quirky sea facts. Nearby at Stearns Wharf, the Santa Barbara Museum of Natural History Sea Center has a 1,500-gallon tide pool tank and live shark touch pool for up-close interactions with ocean life plus plenty of chances to learn about the area's underwater world.
Parks and Gardens
Santa Barbara is steeped in agricultural history. Scattered throughout the Santa Barbara South Coast are over a dozen parks and gardens for fresh-air family enjoyment.
SUN WISE: The Best Sunscreens for the Whole Family
Two favorites are the Santa Barbara Botanic Garden and Lotusland. Lotusland, created by Opera singer Madame Ganna Walska, is a 37-acre estate with rare species and exotic specimens in a series of themed gardens, including a Japanese garden, a cycad garden, a theater garden with antique statuary, a bromeliad and fern garden and the namesake lotus pond with that blooms annually, typically around July.
Horseback Riding Near Santa Barbara
Santa Barbara has both the climate and the geography for perfect trail rides. Mount up for a horseback through the rolling foothills at Circle Bar B Guest Ranch & Stables, a dude ranch located a quick 25-minute drive north of Santa Barbara proper for half-day and full-day rides along with overnight stays. Los Padres Outfitters also offers rides in the foothills as well as right on the sands of Summerland Beach.
Biking in Santa Barbara
For a more human-powered adventure, take a spin along one of Santa Barbara's beautiful coastal bike paths. There are a variety of rental options including Wheel Fun Rentals, which has everything from surreys and electric bikes to beach cruisers and tandems. Santa Barbara BCycle is the city's official electric bike share operator, with 80 bike stations placed in convenient locations including State Street, the Mission, and along the waterfront.
FAMILY RIDES: 8 Best Bike Baby Seats and Trailers
There's also a high-end bike rental company and bike shop in upscale Montecito, Mad Dogs & Englishmen, which carries premium bikes in pristine condition with electric models and trendy accessories like sidecars.
The National Park Next Door
Just south of Santa Barbara sits one of the most under-the-radar national parks in America. The five islands of Channel Islands National Park are accessible by boat–either aboard a park concessionaire Island Packers ferry or private boat–from nearby Oxnard or Ventura. Sometimes called the "Galapagos of North America", these islands are a treasure trove of rare wildlife and vegetation, beautiful hiking, and exciting kayaking. In Santa Barbara, you can learn more about the park at the Outdoors Santa Barbara Visitors Center.
Adventurous travelers can join a Channel Islands Sea Cave Kayaking Tour. Santa Barbara Adventure Company also offers a snorkeling tour at the Islands, and various other paddling trips around Santa Barbara.
Food Adventures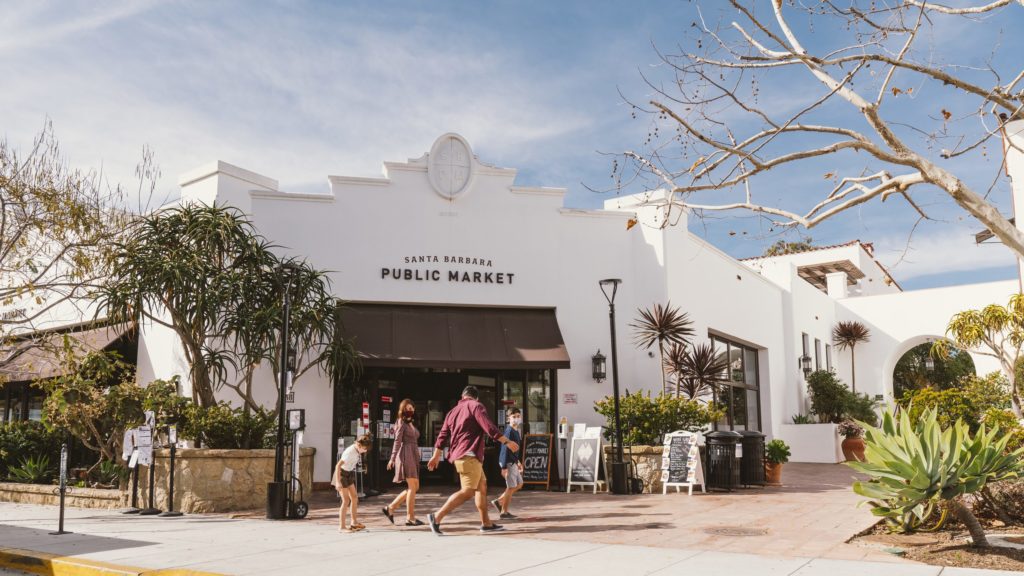 Eating local can be an activity for the whole family in Santa Barbara. Visit Restoration Oaks & Blueberry Farm during the spring and summer months to harvest your own blueberries. And Fairview Gardens is a 100-year-old organic urban farm in Goleta where you'll find an impressive selection of produce and the option to tour the farm anytime you like. For families, the Santa Barbara Public Market is an adaptable and varied spot with eateries featuring the best of California's Central Coast region.
SAFE YUMS: A Parent's Guide to Traveling with Food Allergies
Santa Barbara Hotels
From forest to beach, there are lodging options for all vibes in Santa Barbara. Here are a few of my favorites.
For eco-fun, try El Capitan Canyon. There are two-level cabins for families with a loft for kids and a downstairs with full kitchen, bathroom, living room, and kitchen. This is an exceptional choice as there's a darn good restaurant onsite for delivery to your cabin and dinner kits on offer if you prefer to cook over your fire pit. Kids will love exploring the property and the year-round outdoor pool. Families can stay in a yurt or cozy cabin, kayak the beautiful Refugio Beach coastline and hike out their back door. The property has access to private hiking trails, beach cruiser bicycles, s'mores and barbecue kits, and storytelling and astronomy lessons by the campfire.
The Hilton Santa Barbara Beachfront Resort has an amazing location and is super family-friendly. The Santa Barbara Inn boasts cool architecture, a great restaurant, and is right across from East Beach. La Playa Inn is fairly new with an entertaining courtyard area and is close to the harbor. Hotel Santa Barbara is right in the middle of downtown and walkable to everything.
More from FamilyVacationist: