I've sailed on every Disney cruise ship and visited Disney's private island multiple times. My favorite Disney experiences with my family have been Norway and Pixar-themed cruises.
These are the new and returning Disney cruise itineraries I'm looking forward to in 2024, including the launch of Disney's newest ship and its newest private island destination in the Bahamas.
Disney Cruise Line is synonymous with family vacations at sea, so you might think that every Disney cruise in 2024 will be a good choice for families. And having sailed on every one of Disney's cruise ships myself, I can say the simple answer is yes, that's absolutely true. But some Disney cruise experiences hold an extra special place in my family's heart, and they've made me realize that certain Disney cruises can go above and beyond even DCL's usual family-friendly standard.
I'm thinking about when we met Disney's Frozen friends in person on a Norway sailing, or laughed to tears over dinner with Crush the Sea Turtle ("cha dude!"), or completed a 5K with my daughter on Disney's private island, Castaway Cay. That's why my picks for the best Disney cruises for families in 2024 are all about these kinds of extra special experiences, the ones that aren't just the usual level of Disney cruise line magic but will elevate your family vacation into once-in-a-lifetime "cherished family memory" territory.
The Best Disney Cruises for Families in 2024
There will be no shortage of these kinds of opportunities on Disney Cruise Line (DCL) in 2024. From being among the first to visit Disney's brand-new private island destination to enjoying an immersive Pixar-themed day at sea to setting sail on the maiden voyage of Disney's newest ship, here are the Disney cruise experiences I think will go above and beyond in 2024.
FIND A DEAL: Kids Sail Free: 6 Cruise Lines That Let Kids Cruise for Free
1. Disney Magic to Lighthouse Point, DCL's Newest Private Island Destination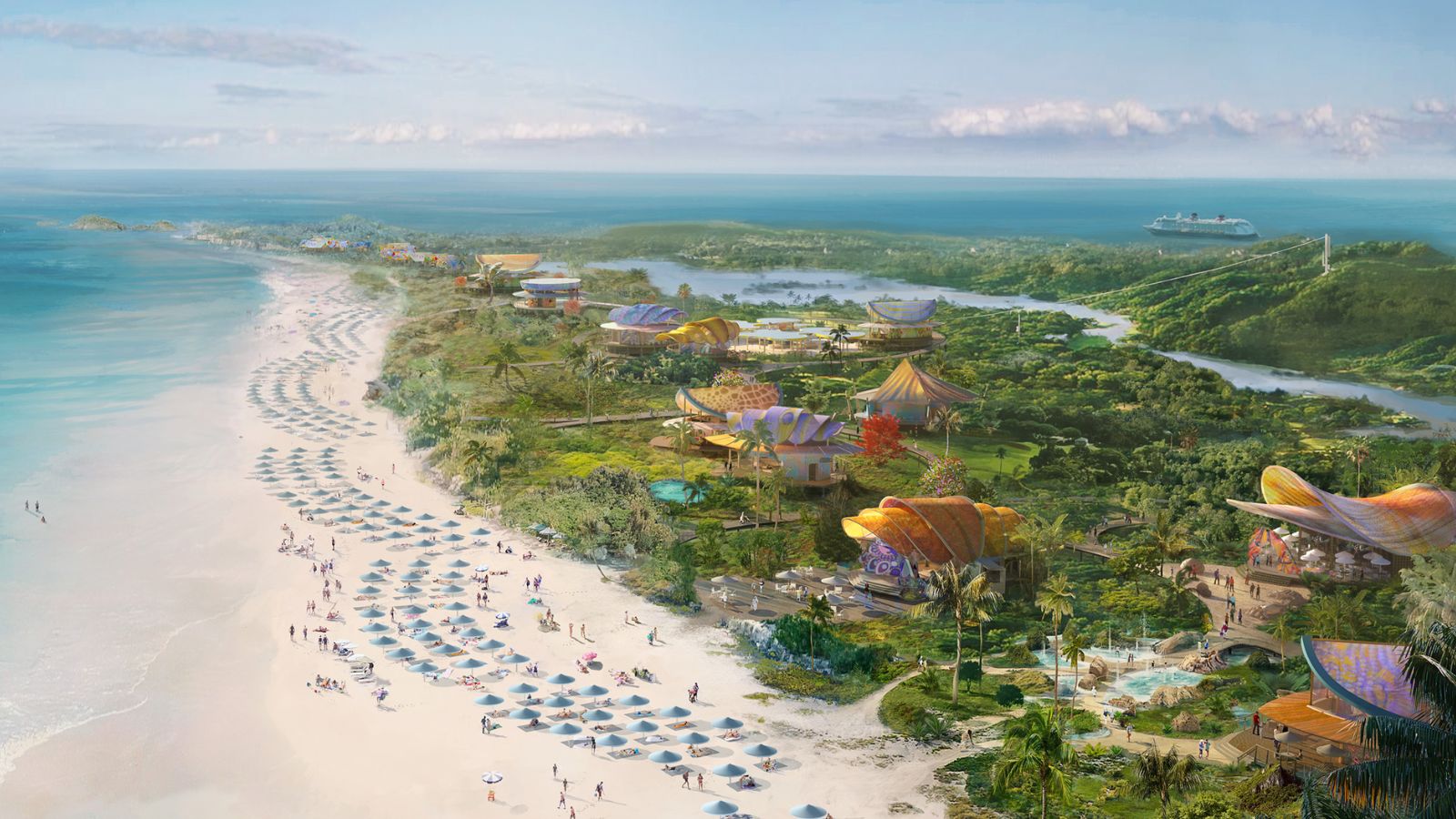 One thing my family looks forward to during any Disney cruise is a stop at DCL's private island, Castaway Cay. In 2024, Disney Cruise Line will unveil its second private island destination, Lookout Cay at Lighthouse Point, on the island of Eleuthera in the Bahamas. And I can't wait to see how they plan to outdo the already incredible Castaway Cay experience.
FAMILY CRUISES: 7 Best Cruise Lines for Families (and Their 12 Most Kid-Friendly Ships)
Similar to when Disney created its Aulani resort in Hawaii, Disney Imagineers have been working with local artists and cultural experts to design an authentic Bahamian island experience at Lighthouse Point. Curvilinear buildings are meant to evoke scattered seashells along the shore, and a Bahamian Art and Culture Pavilion will feature special programs and local artists that celebrate Bahama traditions.
A special preview cruise to Lookout Cay at Lighthouse Point on the Disney Magic departs from Fort Lauderdale in June 2024.
2. Alaska and Australia Cruises on the Disney Wonder in 2024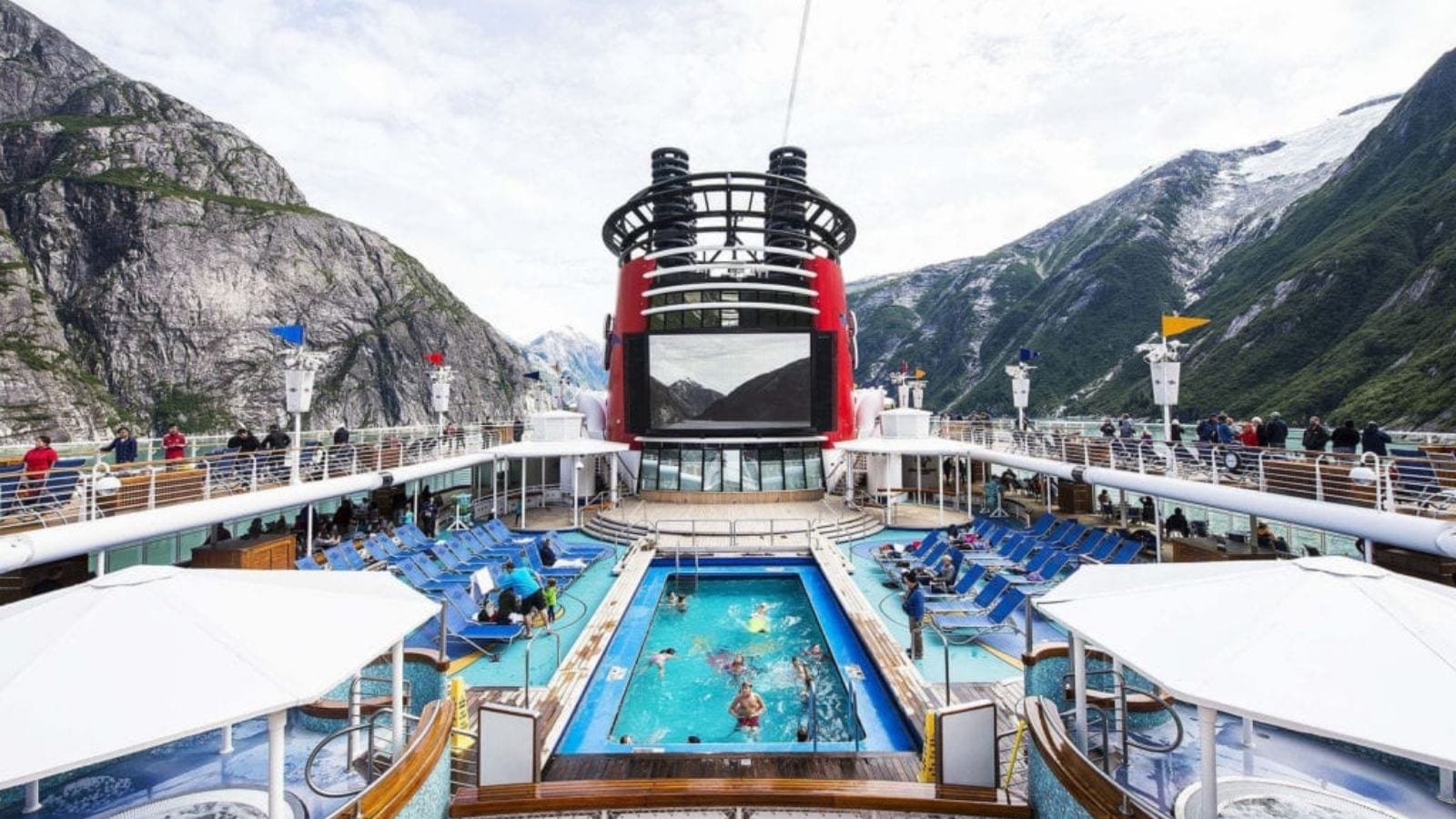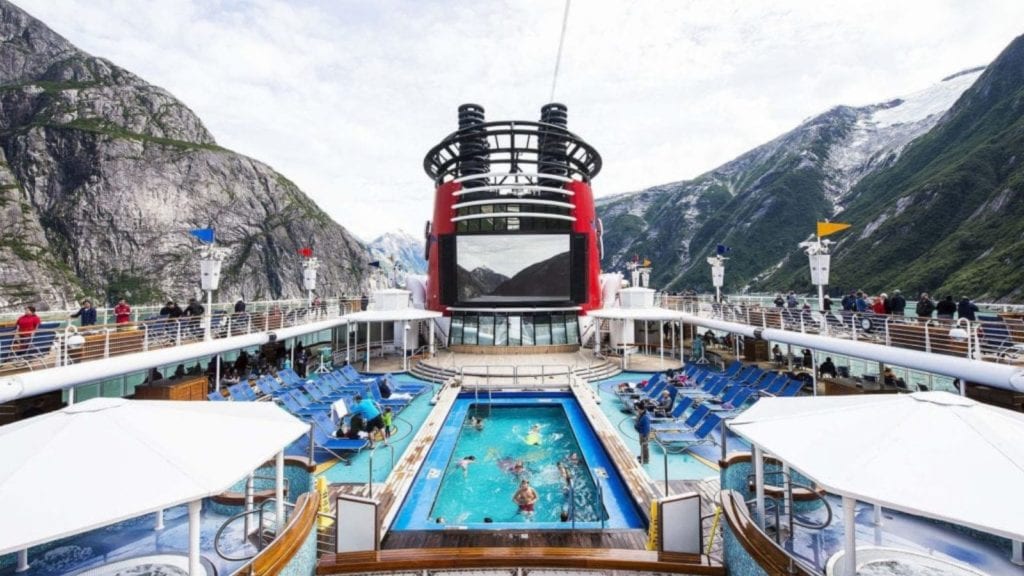 When my youngest daughter graduated from high school, my wife and I asked where she wanted to go for our family vacation to celebrate her milestone. Her top choice was Alaska. In the summer months, Disney Cruise Line positions one of its smaller ships, the Disney Wonder, out west so families can take week-long sailings from Vancouver to the "Last Frontier." Along the way, you can experience majestic wildlife and stunning scenery while calling on Juneau, Skagway, Ketchikan, and glacier viewing along the Stikine Icecap.
NO HIDDEN COSTS: 7 Best All-Inclusive Cruise Lines in the World
But that's not all the Disney Wonder gets up to! In 2023, Disney also began offering Australia and New Zealand cruises onboard the ship, and that will continue in 2023 and 2024. Disney Cruise Line has announced a new season of sailings in the region from October 2024 through February 2025.
The Disney Wonder is one of DCL's original class of ships, and with a capacity of 2,713 passengers it remains one of the line's most intimate vessels. That's a reason to love it. Both the Wonder and its sister ship, Disney Magic, are especially great Disney cruise options in 2024 if your family is new to cruising. Far from being a drawback, the smaller size makes it less likely to feel overwhelming to first-timers.
3. European Vacations on the Disney Dream
In 2023, Disney Cruise Line sent the Disney Dream across the Atlantic for the first time. The ship will head back to Europe in 2024 with summer cruises in the Mediterranean, Greek Isles, British Isles, Iceland, and Norwegian Fjords. These are the best 2024 Disney Cruises for experiencing new ports of call like Valencia, Spain; Haugesund, Norway; and Hamburg, Germany; along with three Mediterranean destinations (Catania, Italy; Kusadasi, Turkey; and Valletta, Malta) that Disney will visit for the first time since 2014.
MAKE MEMORIES: Why a Holland America Heritage Cruise Is Perfect for a Multigenerational Family Vacation
In June, the Disney Dream sails from Civitavecchia (Rome) with stops in Naples and three different Greek Islands, including Mykonos and Crete. In July, the ship transitions to northern European cruises, including a 12-night voyage departing from England (Southampton) on July 24, heading through the Norwegian Fjords, three days in Iceland, and an overnight stay in Reykjavik before returning to Southampton.
My family sailed on Disney's inaugural Norwegian Fjords cruise in 2015, and it was hands down our best family vacation because of the Disney-specific experiences no other cruise line can offer, such as Frozen''s's Anna and Elsa posing for pictures at a Norwegian Village museum in Ålesund.
4. Disney Cruise Line's Private Island Trifecta on the Disney Fantasy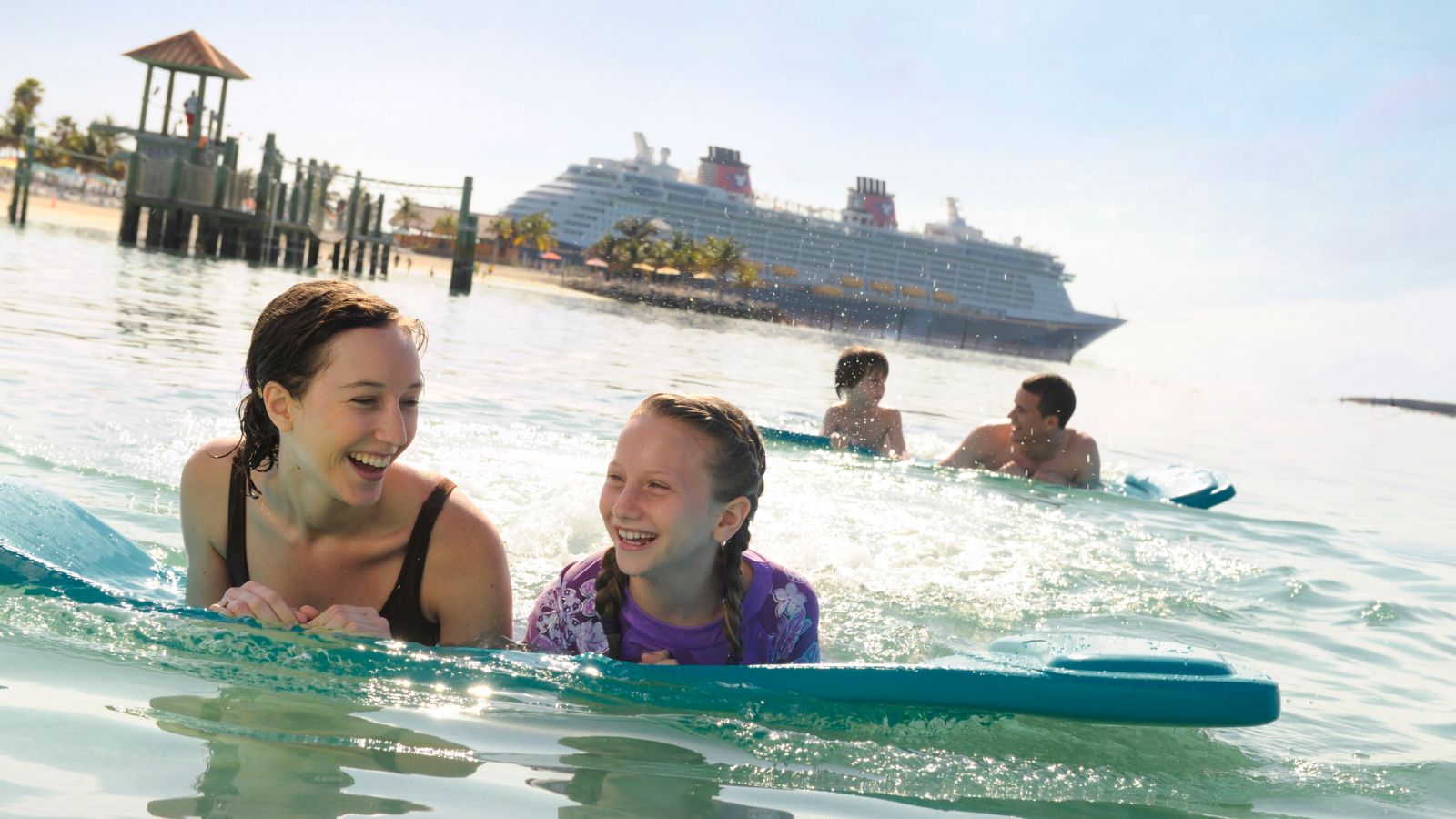 Many fans of Disney Cruise Line's private island get particularly excited when itineraries include a Castaway Cay "double dip," i.e., two stops at Castaway Cay. But in 2024, the Disney Fantasy ventures on a seven-night itinerary that calls on Disney's private islands not once, not twice, but three times with a stop at Castaway Cay and two visits to the brand-new Lookout Cay at Lighthouse Point.
SPLASH ZONE: 50 Best Cruise Ship Water Parks and Private Islands for Kids
I love Disney's Castaway Cay and have enjoyed so many relaxing stops to the island. I especially remember learning the "stingray shuffle" and holding stingrays during Castaway Ray's Stingray Adventure. I love that this 2024 Disney cruise will give families plenty of time to explore Disney's brand-new private island destination on the southernmost tip of Eleuthera without overlooking a day at the old favorite.
5. Disney Wish Theme Park and Cruise Vacation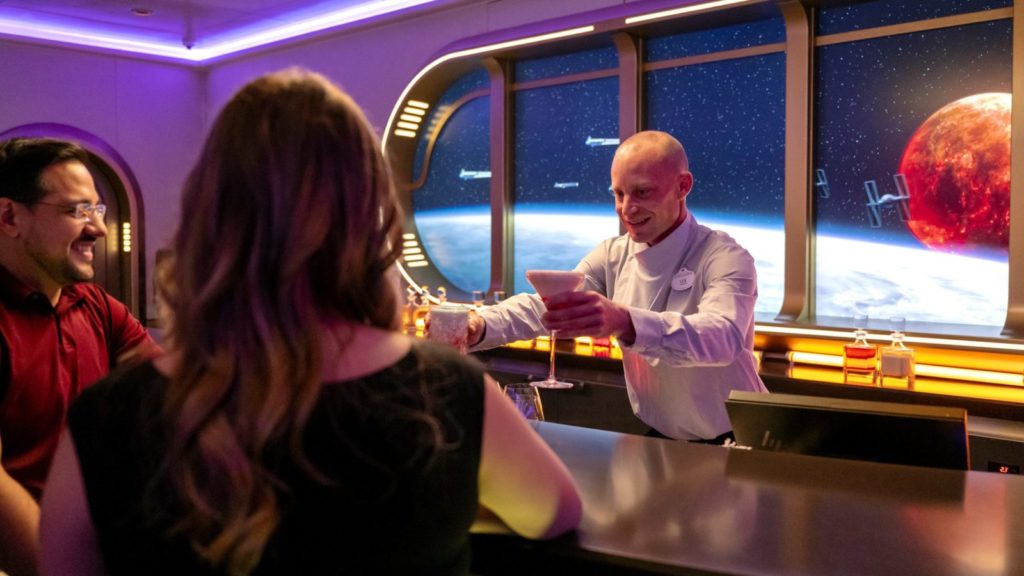 The Disney Wish is DCL's newest ship (for now), debuting in July 2022 and offering three- and four-night cruises to the Bahamas from Port Canaveral, Florida. The close proximity of Port Canaveral to Walt Disney World makes it easy to combine an Orlando theme park vacation with a Disney Cruise.
KNOW BEFORE YOU GO: 6 Things You Didn't Know You Could Do on a Disney Cruise
Disney land and sea vacations are the best of both worlds for families with theme park lovers who want to go, go, go, and other family members looking for a more laidback experience. My advice is to head to the theme parks first, get tired out from the walking, rides, and stimulation, and then sail off on a four-night cruise to decompress. My wife and I enjoyed the most expansive stateroom ever when we sailed on the Disney Wish last summer and it couldn't have been more relaxing.
6. Themed Cruises – Pixar, Marvel, and Holidays
In January I had the opportunity to experience Pixar Day at Sea, Disney Cruise Line's newest themed cruise, on the Disney Fantasy. In my review for FamilyVacationist, I called it an "overflowing toy box of fun" and I'm excited for more families to experience it on a Disney cruise in 2024. The cruise was packed with so many Pixar character meets, themed-activities, special shows, foods, and treats that some of it spilled into additional days at sea. In 2024, Pixar Day at Sea returns to the Disney Fantasy on seven-night Caribbean sailings from January through March.
SET SAIL: These 6 Cruise Lines Offer the Best Themed Cruises
Disney's themed cruise days aren't limited to Pixar, either. There's a Marvel Day at Sea on five-night Disney Dream cruises departing Fort Lauderdale from January through March, and when the festive season rolls around most of the ships offer holiday sailings with Halloween on the High Seas and Very Merrytime cruises.
I was so impressed with the Halloween tree in the ship's atrium when my family sailed on a Halloween cruise. Over the course of the cruise, the tree "bloomed" with spooky Jack-o-lanterns. In addition, Disney characters were decked out in costumes, there was trick-or-treating, and other special activities. And of course Very Merrytime cruises have a tree-lighting ceremony, Mickey and Minnie's Holiday Party, carolers, special drinks and treats, and appearances by the guest of honor for the cruise, Santa Claus.
7. Disney Treasure Sets Course for Adventure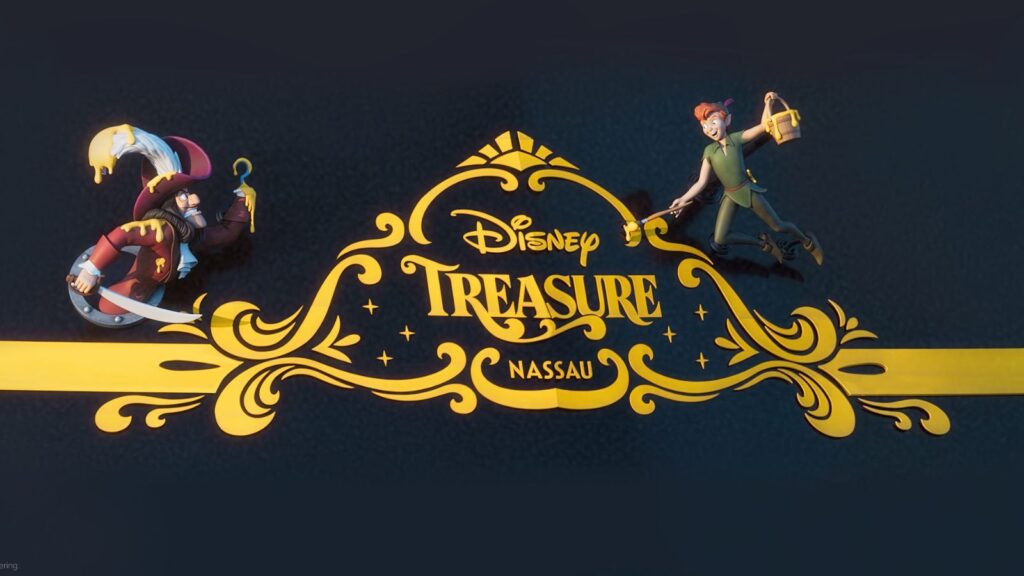 Last but not least, Disney Treasure joins the Disney Cruise Line fleet with its maiden voyage on December 21, 2024. Adventure is the theme for Disney's sixth cruise ship with spaces and entertainment inspired by Aladdin, Coco, Zootopia, Jungle Cruise, even 20,000 Leagues Under the Sea.
BEFORE YOU BOOK: Everything You Need to Know about River Cruises in the U.S.
As a fan of the Magic Kingdom's Jungle Cruise ride and Skipper Canteen restaurant, I can't wait to get immersed in the kitschy 1930s adventure vibe onboard the Disney Treasure. The ship will sail seven-night itineraries to the eastern and western Caribbean and have a theater-in-the-round restaurant at the Plaza de Coco as well as a cinematic dining experience at Worlds of Marvel. Because these are longer cruises than those available on DCL's other ship in the same class (Disney Wish), you can experience two distinct shows in each of these venues during a voyage.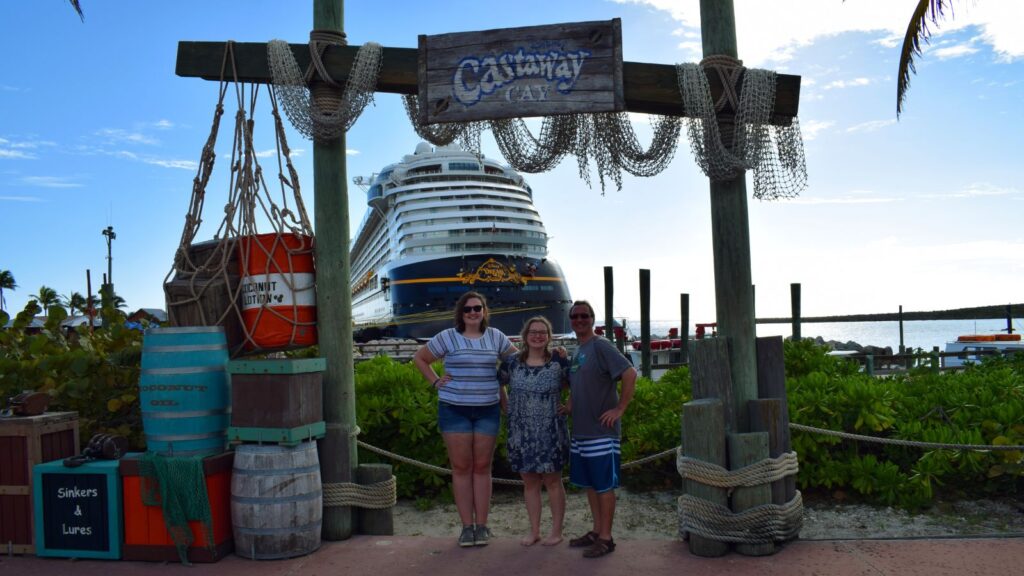 More from FamilyVacationist: