When you think of river cruises, you're probably imagining the enormously popular river cruises in Europe. But are there U.S. river cruises too? The answer is yes, and they're just as spectacular as their overseas counterparts. From making your way down the mighty Mississippi River to gliding past the cute seaside villages of New England, there are river cruises in U.S. to meet every interest and budget.
On U.S. river cruises, the ships are smaller and more intimate than traditional ocean liners. These smaller ships are designed to better navigate the country's narrow river, and they come in a variety of styles. Some American river cruise ships are the iconic southern paddlewheel boats outfitted with luxury in mind. Others are modern riverboats that look more like miniature ocean liners similar to what you'll find in Europe.
PACK YOUR BAGS: 11 Guided Tour Companies That Offer Trips around the World
What's Included on a River Cruise in the United States?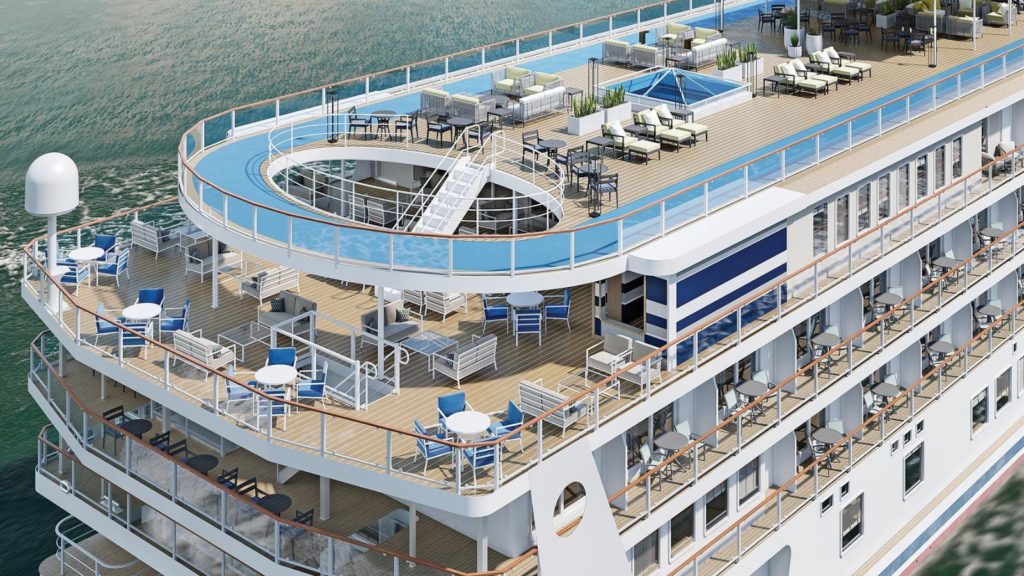 With U.S. river cruises, most things are included in a single price. Your stateroom, meals, activities, onboard entertainment, and some excursions are all part of the package. Depending on the river cruise line or destination, a pre-cruise hotel stay may also be included. Sometimes, river cruise lines operating in the United States will also offer free one-way airfare promotions.
FAMILY CRUISES: Kids Sail Free: These Cruise Lines Let Kids Cruise Free
If the pre-cruise hotel stay is not included, some river cruise lines in the U.S. will offer it as an add-on cost. It's always a good idea to arrive a day before your embarkation so that you don't miss the boat.
What Is the Target Audience for U.S. River Cruises?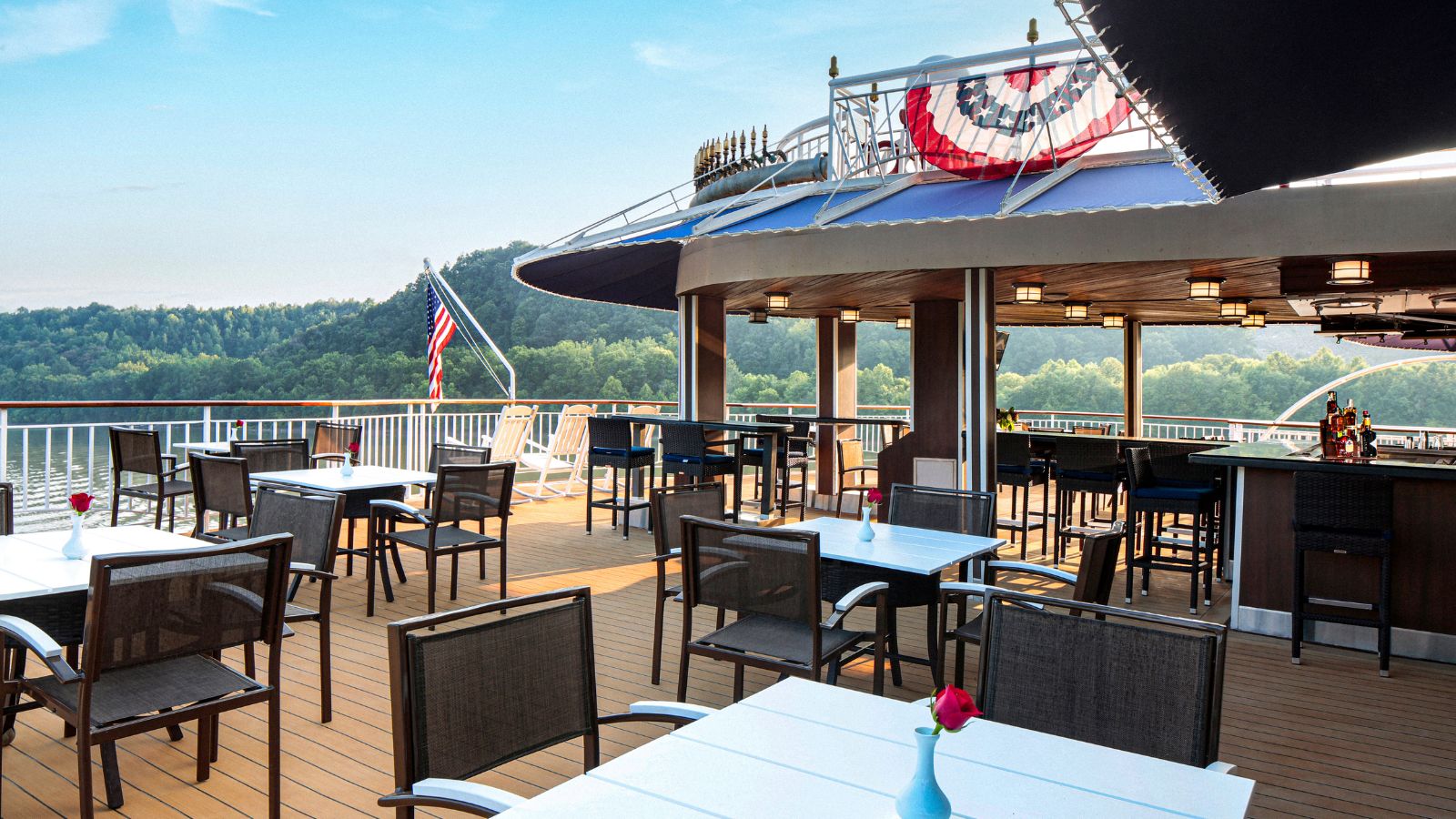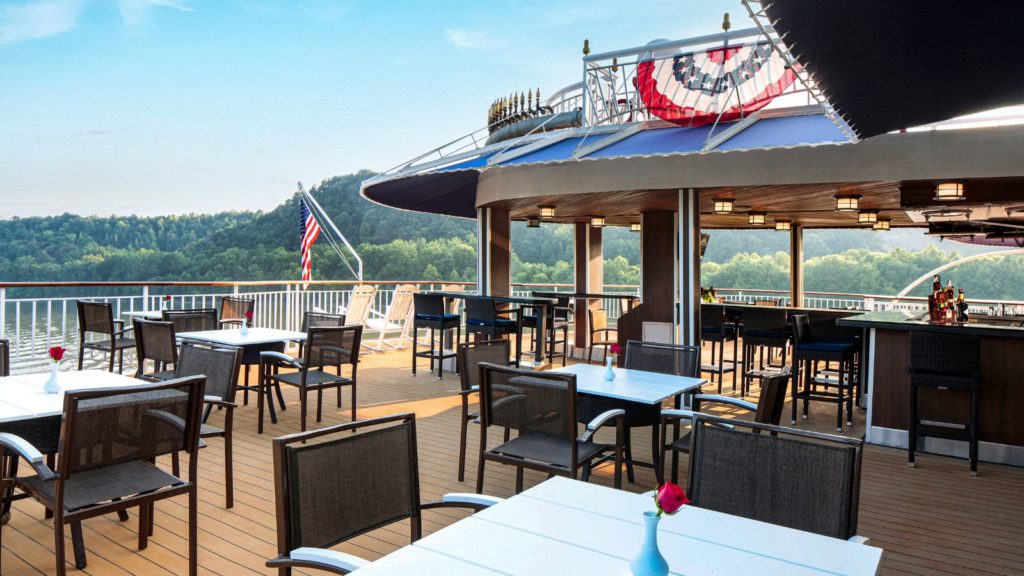 While the primary audience for river cruises in the U.S. is older travelers who are retired or semi-retired, American river cruises are becoming increasingly popular with younger couples, families, and multigenerational groups.
BUDGET-FRIENDLY: How to Save Money on a Carnival Cruise (with or without Kids)
Younger couples often find that the activities available away from ship are exciting and not typically something that can be booked except through the river cruise line. Families traveling on a multigenerational vacation are drawn into river cruising because there's something for every age group, from family bike rides to lounging on the sun deck.
How Many Passengers Are Typically on River Cruises in the United States?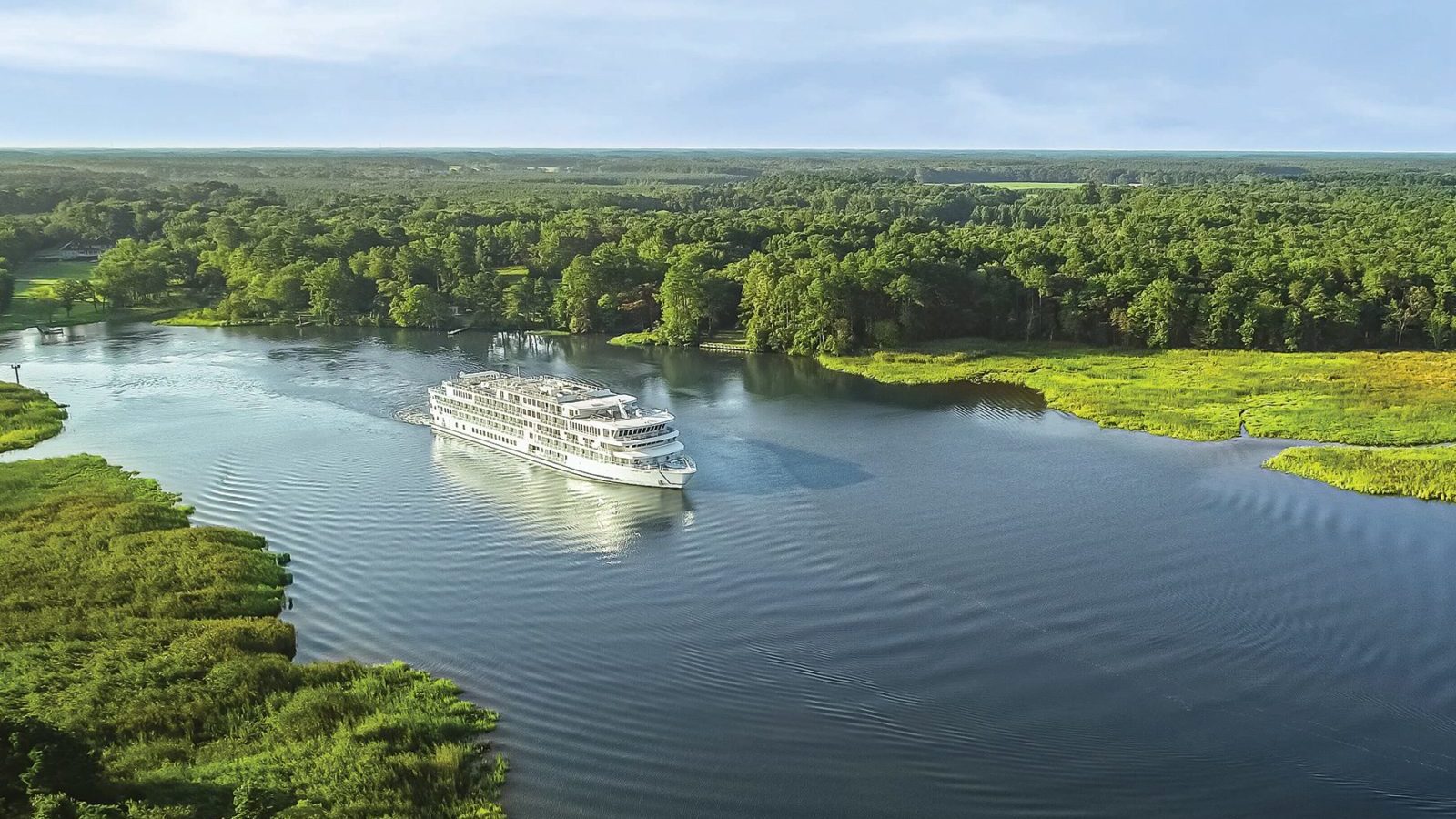 While the numbers can vary greatly depending on both the U.S. river cruise line and the destination, typical river cruises in the U.S. can have anywhere from 100 to 400 guests. Most are in the 150 to 200 range.
What Companies Have the Best U.S. River Cruises?
Currently, three cruise lines offer river cruises in the United States: American Cruise Lines, American Queen Voyages, and Viking River Cruises. Here's what you need to know about each of these U.S. river cruise companies in order to choose the best fit for your cruise vacation.
1. American Cruise Lines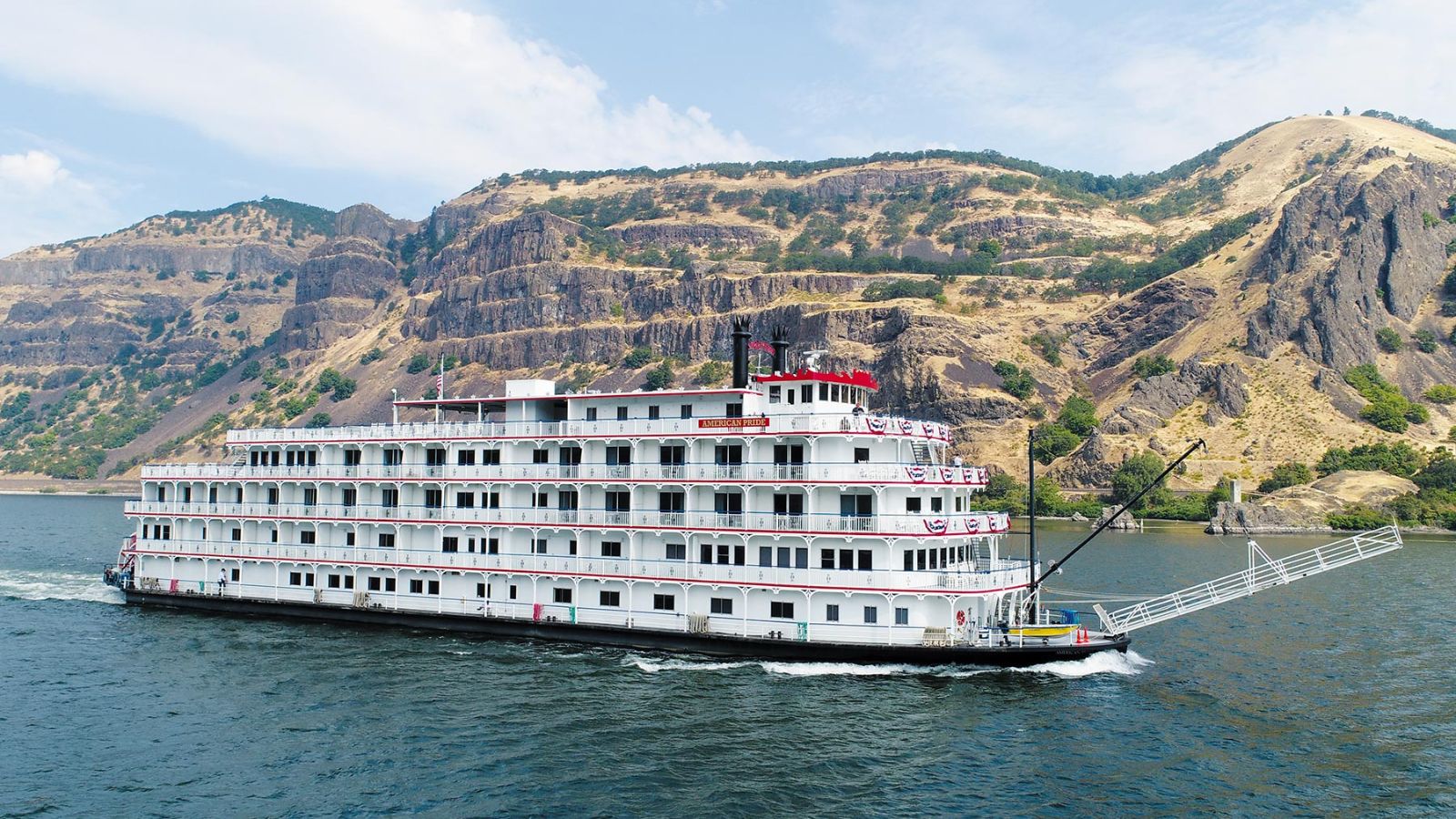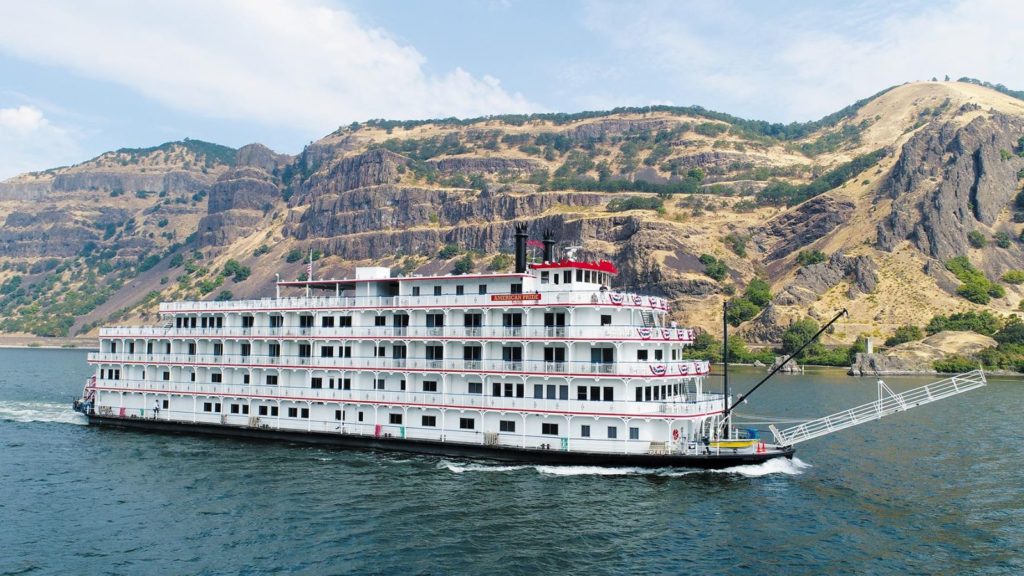 You can choose from seven different U.S. river cruise destinations with American Cruise Lines, and each river cruise makes multiple stops up and down the route to visit cities and towns along the way. American Cruise Lines' fleet off 15 ships range from modern riverboats to remodeled paddle wheelers to small coastal cruise ships. With daily entertainment that include musicians, historians, and naturalists, there's always something to do onboard.
KEEP KIDS HAPPY: 7 Best Cruise Lines for Families (and Their Most Kid-Friendly Ships)
American Cruise Lines offers U.S. river cruises to the following destinations: Mississippi River, New England, Southeast, Puget Sound, Alaska, California, and the Columbia and Snake Rivers. Voyages range in length from four nights to two weeks, and you can expect to pay between $2,000 and $10,000 per person depending on the length and destination of your river cruise. Most staterooms on American Cruise Lines ships have a balcony with unobstructed views.
American river cruises with American Cruise Line are all-inclusive. Dining, entertainment, Wi-Fi, and many shore excursions are built into the package price. Beer and wine are complimentary at lunch and dinner, as are evening cocktails. All river cruises (and some coastal itineraries) include a pre-cruise hotel stay. Flat-rate domestic airfare is also offered for every cruise.
2. American Queen Voyages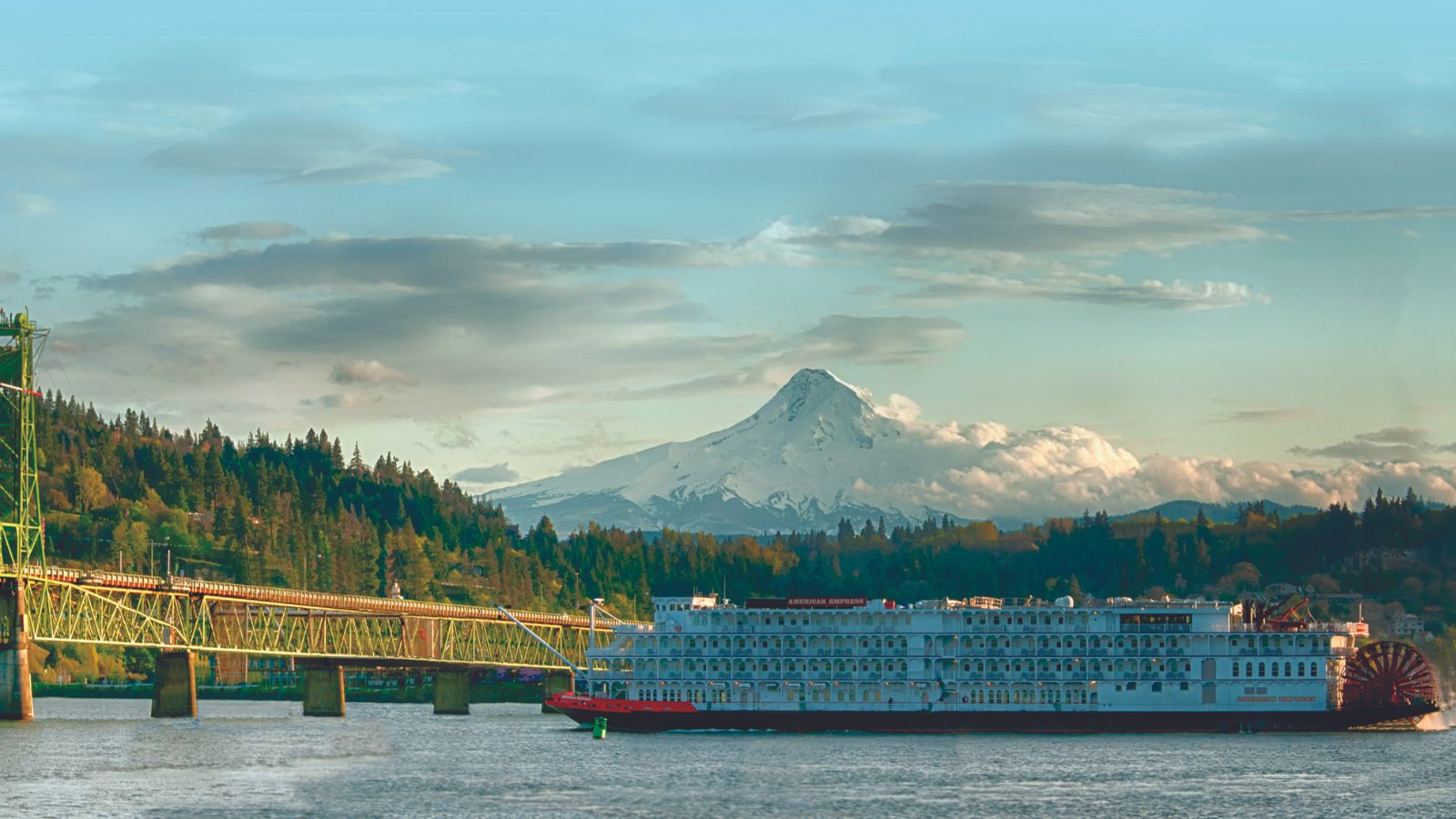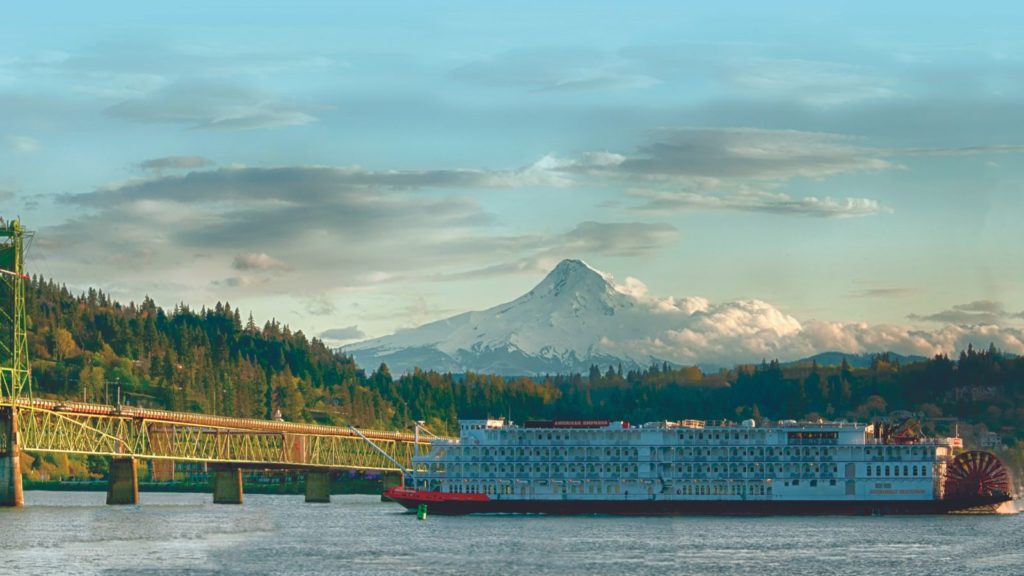 Known for its luxury paddlewheel ships that glide along the Lower Mississippi River, Upper Mississippi and Illinois River, Ohio and Mississippi Rivers, Cumberland and Tennessee Rivers, and Colombia and Snake Rivers, U.S. river cruises with American Queen Voyages have a reputation for being as comfortable as they are upscale. Each of its four river cruise ships is unique, so picking the right vessel is as crucial as picking the right cruise itinerary:
With prices starting as low as $999 per person for a nine-day itinerary, American Queen Voyages's river cruises in the U.S. are more conducive to budget-friendly vacations than some competing river cruise lines. Its rates cover a one-night pre-cruise hotel stay, unlimited guided tours, unlimited drinks including alcohol, dining, Wi-Fi, onboard entertainment, bike rentals, and hiking sticks. American Queen Voyages sometimes runs "free airfare" promotions for select cruises.
ONCE IN A LIFETIME: 7 Iconic U.S. Attractions Kids Should See Before They Grow Up
3. Viking River Cruises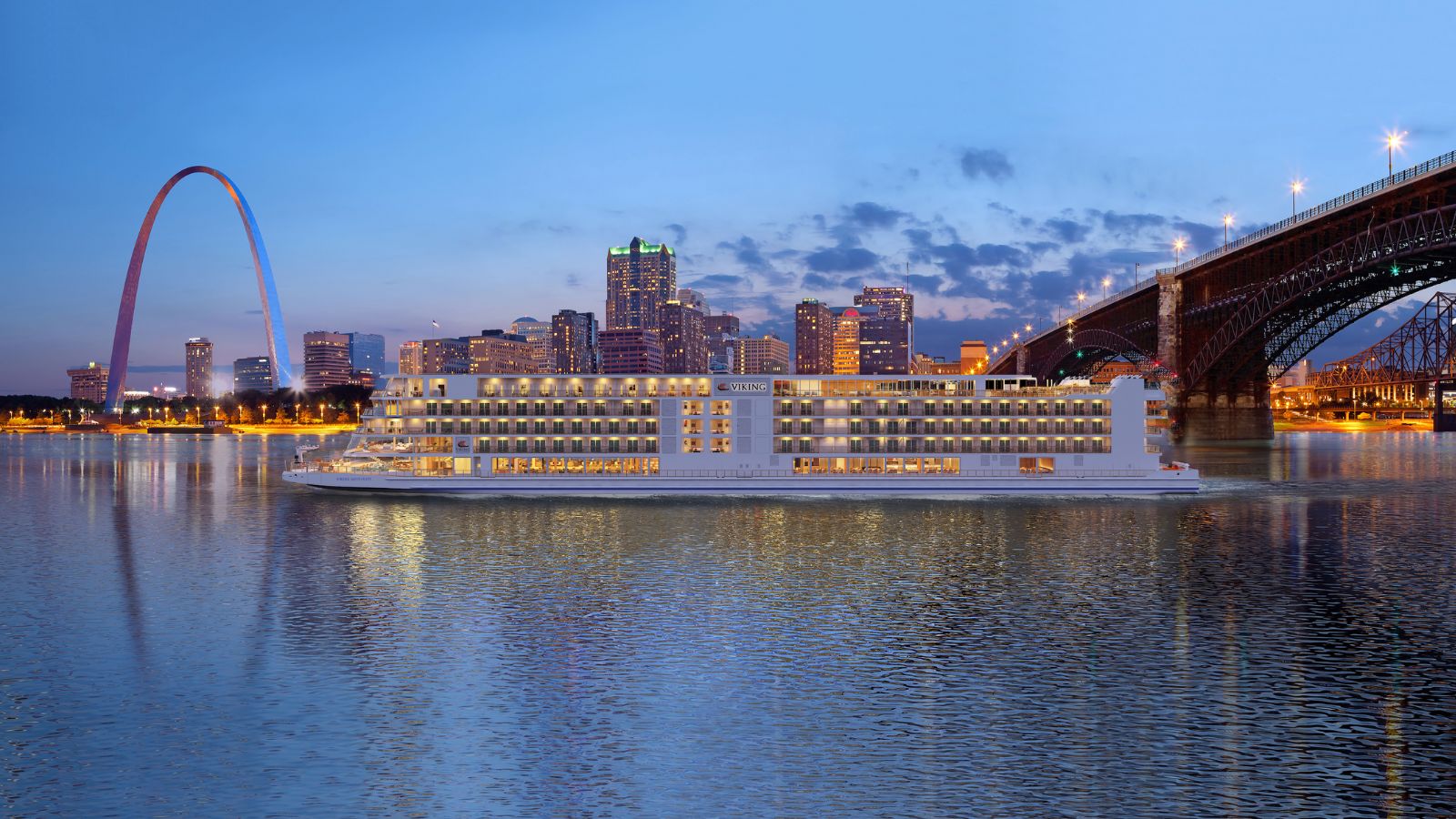 Recognized worldwide for its overseas river cruises, Viking's river cruises in the U.S. center around the Mississippi River and its many ports of call. Currently Viking River Cruises sail five different itineraries along the Mississippi, including a festive holiday season river cruise from Memphis to New Orleans. 
OCEAN VOYAGES: What It's Like to Sail on the Disney Cruise Line's Newest Ship, Disney Wish
The aptly named Viking Mississippi is an upscale modern river cruise ship that can host up to 386 guests in 193 outside-facing staterooms. Even the ship's smallest staterooms clock in at a comfortable 268 square feet, including a private verandah. Each of Viking's Mississippi river cruises include one complimentary shore excursion in every port. Wi-Fi, alcoholic and non-alcoholic drinks, and enrichment activities are also included. Viking's U.S. river cruises start at $3,999 per person. 
More from FamilyVacationist: