We're living in a golden age of family cruising. Major cruise lines like Disney, Royal Caribbean, and Norwegian are all popular family vacation ideas, and some—including Holland America and MSC Cruises—even offer kids sail free cruise deals on occasion. And while there are plenty of cruise lines for families with U.S. departure ports, one that many people love for its budget-friendly voyages in particular is Carnival Cruise Line.
Not as glamorous as a Disney or Princess cruise, Carnival still has a lot to offer anyone looking to get away and enjoy the island life for a few days without spending an arm and a leg. For budget-conscious families (or even those who don't know much about cruising and are testing the waters on their first cruise vacation), Carnival is a great place to start.
The base prices are already low on many Carnival sailings, but here's how to save even more money on Carnival Cruise Line.
FAMILY FUN: 11 Cheap Family Vacations That Are Super Fun
Save Money on a Carnival Cruise Before Getting on the Ship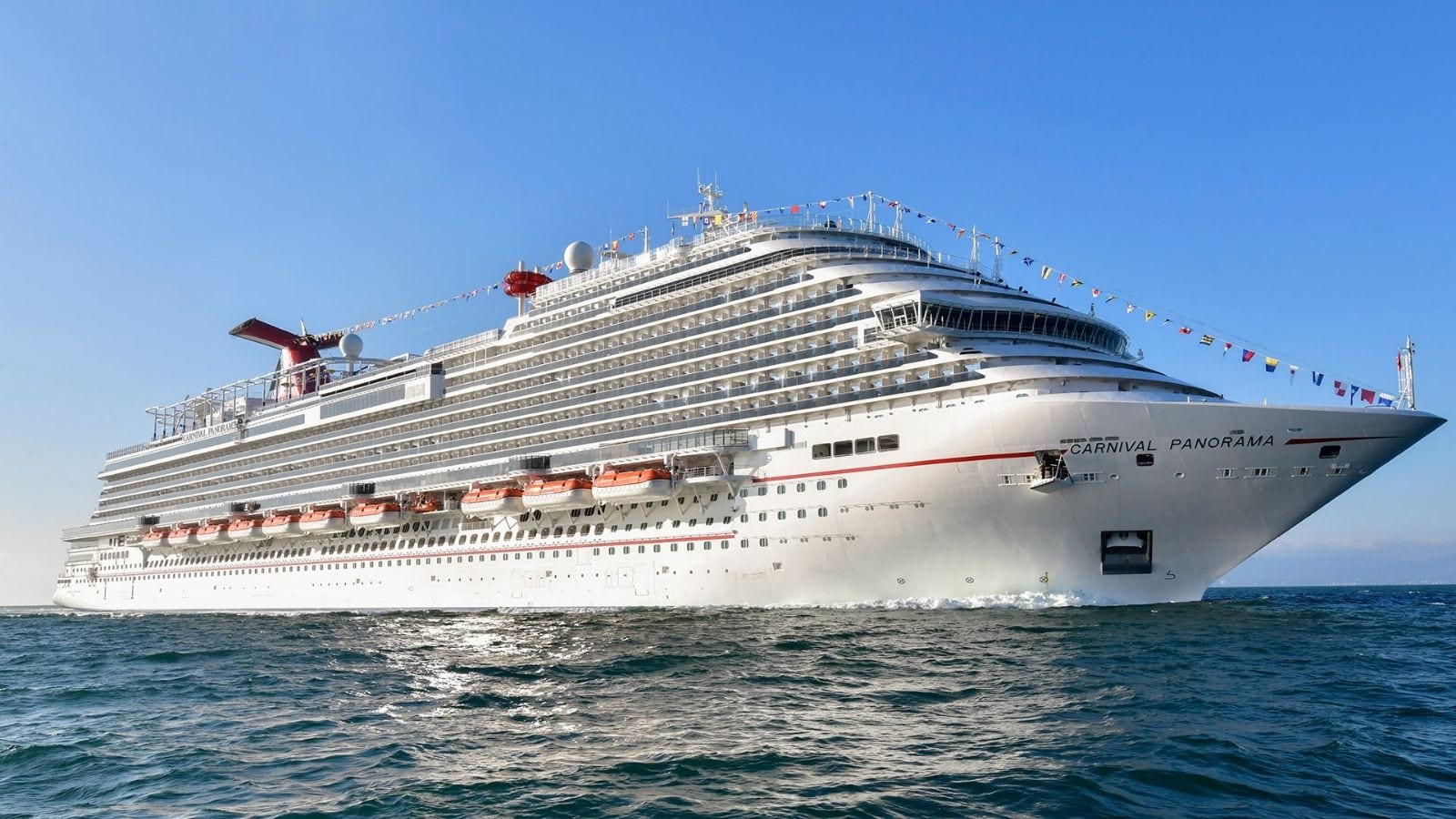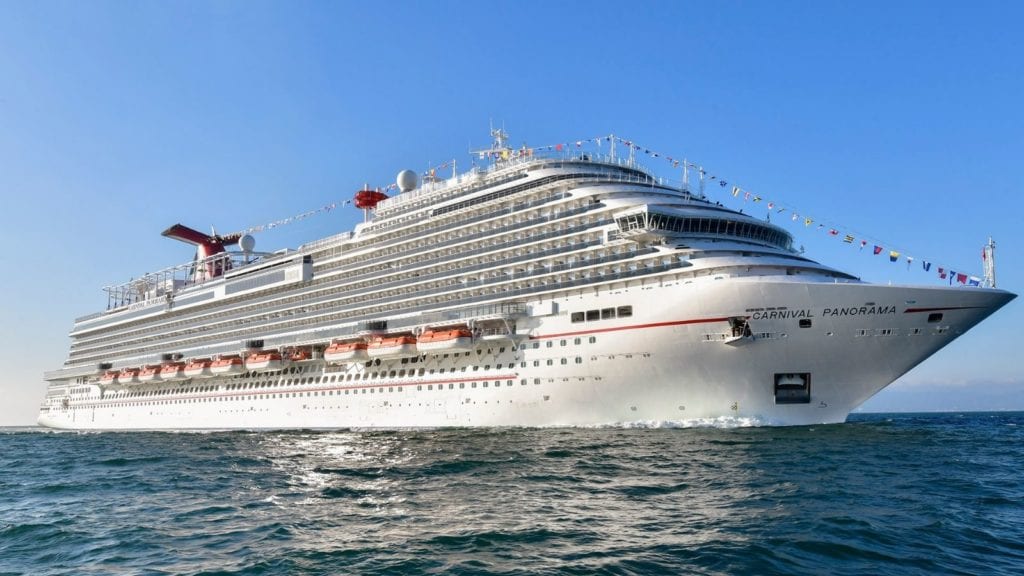 Savings can start as early as you want, even before you get on the ship. Use these booking strategies to cut costs during (and immediately after) you book your Carnival cruise.
1. Book Early or Wait for a Last-Minute Deal
One of the easiest ways to save money on a Carnival Cruise Line vacation is to book as early as possible. Booking early means you're almost guaranteed to get the type of cabin you want in the location you want at a good price before competition for the best cabins heats up.
WATER WORLDS: 50 Best Cruise Ship Water Parks for Kids and Tweens
Conversely, the other easy way to save money is to book as late as possible. Booking at the last minute means that many of the prime cabins might be gone, but the cruise line is more likely to give you a good deal on the remaining cabins than let them go empty.
Unlike other popular family cruise lines like Disney, Carnival tends to lower prices the closer a cruise date gets to entice travelers to book a last-minute getaway. These lower-priced rooms may be balconies or suites, but are most often interior rooms.
2. Look for a Cheaper Cabin After Booking
After booking your cabin, keep an eye out for a cheaper rate in your same cabin class—or even a cheaper upgrade on your cruise. As the departure date approaches and people change plans, sometimes other travelers may cancel their cruise reservation. If you spot a cabin that you want to move to that's cheaper than your original cabin, you can call Carnival to snag it and get a reimbursement for the difference in price.
3. Choose Your Departure Port Wisely
One big thing to consider when booking any cruise is your homeport. This is the port city that your cruise will depart from (and typically return to as well). For big savings, look for a cruise that leaves from a homeport that you're within driving distance of. If you must fly, consider a port that's as close as possible to your home to save on airfare costs. If you do need to fly a longer distance, try to choose a homeport served by low-cost airlines.
4. Shop around for Shore Excursions
Shore excursions are a big part of the cruise experience. They're also a big part of the cost. One way to save money on a Carnival cruise is to walk around the port on your own or shop around for shore excursions rather than only considering the shore excursions offered by Carnival.
NO PASSPORT REQUIRED: 20 Best Family Vacation Spots in the U.S.
Typically the shore excursions hosted by cruise lines, including Carnival Cruise Line, are more expensive than booking something yourself. Just be sure to do your research when it comes to booking third-party shore excursions because some are obviously safer and more reliable than others. An experience-booking site like Viator (owned by Tripadvisor) lists day trips in many port cities that are often similar to what cruise lines offer.
IMPORTANT NOTE: If your third-party shore excursion does not get you back to the boat in time, there's no guarantee the cruise ship will wait for you.
Save Money on a Carnival Cruise After You're Onboard
The best ways to save on a Carnival cruise aren't limited to your pre-cruise booking strategy. It's possible to find savings onboard as well. Here are four ways to cut costs while you're onboard a Carnival sailing.
5. Ditch the Internet Plan
You're on vacation, so do you really need to be attached to your phone or laptop at all hours? The only right answer is no. Ditching the ship's internet plan is not only a great way to actually disconnect from the world, but also to save money.
On Carnival cruises, internet plans can cost as much as $14.45 per person per day. That adds up pretty quickly, especially on longer cruises.
6. Don't Get Roped Into Entertainment Extras
From games and trivia to just relaxing by the pool or at the adults-only deck, there's no shortage of free things to do in a Carnival Cruise Line ship. And because there are so many things to do, you really don't need to be spending money on entertainment extras like the casino or bingo games.
SHIP REVIEW: What It's Like to Sail on the Disney Cruise Line's Newest Ship, Disney Wish
If you do plan on participating in bingo or taking your chances at the casino, however, consider splitting up some money into envelopes and labeling them by day. That way, you've already budgeted out how much you really want to spend and won't go overboard without realizing it.
7. Skip the Extra Cost Treats and Food
Let's be honest: One of the best parts about taking a cruise vacation is the unlimited ice cream, pizza, and other foods are available around the ship. With Carnival Cruise Line, most of the food is included, including the Lido Deck buffet, meals in the dining room, and complimentary room service. With all of the options available, it's not really necessary to purchase extra treats and food like the specialty cupcakes at the coffee bar or steakhouse-style add-ons at dinner.
SHIP REVIEW: Royal Caribbean's Wonder of the Seas May Be the Most Kid-Friendly Cruise Ship in the World
If you do want to treat yourself to an extra cost dining experience, however, consider the chef's table, which ranges from $80 to $99 per person, but also includes a cooking demonstration, a multi-course chef-led tasting menu dinner, and wine pairings. Reservations can be made at the Guest Services desk upon embarkation of your cruise. This is a great option if you're celebrating a milestone birthday or anniversary, and since you get so much for the cost, it's solid value as well.
8. Choose the Right Drink Package
There are two different drink packages available on Carnival Cruise Line, and each may or may not save you money. The first is the Bottomless Bubbles drink package which starts at $6.95 per day for a child and $9.50 per day for an adult. This package includes all-you-can-drink soft drinks and juice.
Adults may want to splurge on the Cheers! drink package which includes all-you-can-drink soft drinks, juice, specialty coffee, energy drinks, bottled water, hot tea, cocktails, beer, and wine. This package starts at $54.95 per person per day. With this drink package, everyone in your cabin must participate.
RETURN TO CRUISING: What It's Actually Like to Cruise to The Bahamas Right Now
If you're considering a drink package, think carefully about whether or not it's actually going to save you money. The Bottomless Bubbles package is great for kids who want to drink soda and juice throughout the day, and it's easy to break even when a can of soda is anywhere from $2 to $4 onboard. After drinking three drinks, you've made your money back per day.
The Cheers! drink package is a little harder to justify. You'll need to drink about six cocktails per day to break even. That may prove challenging for many people, especially on embarkation days and port days. I recently tested out the Cheers! drink package on a four-night Carnival Cruise Line vacation and found at the end of the cruise I was down about $150 based on the overall price of my package.
More from FamilyVacationist: