Sometimes it takes a pandemic to make you realize which family vacation ideas are really at the top of your bucket list. Now that we can't travel as freely as we used to because of COVID-19, you might be finding yourself daydreaming more than ever about where you want to take the kids when the world reopens. If so, you're not alone. Surveys show that when travel resumes, people are more likely than ever to invest in all-inclusive family vacations in the U.S. and abroad along with other big-ticket vacation experiences.
Family Vacation Ideas for 2021 and 2022
First, let's be honest: You're probably not crossing off any of the best family vacation destinations from your travel bucket list in early 2021. You won't be enjoying all-inclusive Hawaii vacations or splashing in the best cruise ship water parks in the very near future. For now, the best family vacation ideas are more about simple pleasures like road trips and backyard staycations.
HOTEL DEALS: The 10 Best Hotel Booking Sites for Cheap Prices
But later in 2021 and into 2022, once enough people are vaccinated, the sky will be the limit for family vacation ideas. And most of the best family vacation spots in the US and abroad are already looking ahead, too. So, here are the best family vacation ideas to help fuel your post-pandemic travel dreams.
All-Inclusive Resorts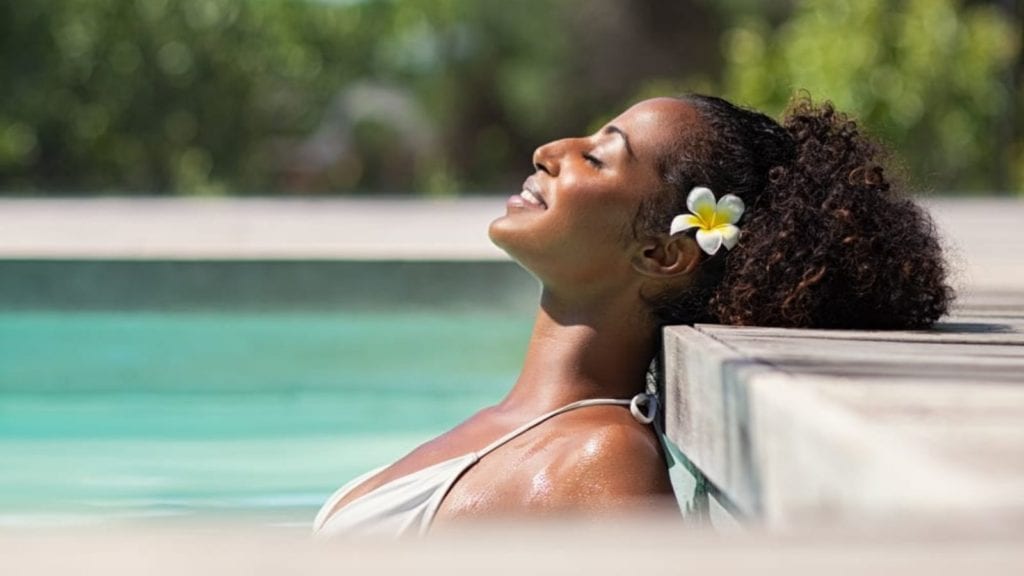 While most people think of Mexico, Aruba, Jamaica, and other tropical locales when they imagine all-inclusive resorts, there are also plenty of passport-free options that cater to families right here in the United States. All-inclusive resorts are one of the best family vacation ideas because they take a lot of the stress out of the vacation-planning process. There's always something fun to do and somewhere good to eat. And once you've booked your stay, you don't have to worry about your vacation budget because everything's included.
In Port St Lucie, Florida, Club Med Sandpiper Bay offers something for everyone in the family: multiple pools, water sports, golf, a spa, a kids' club, and private beach access. And should you ever want to leave the all-inclusive oasis, the resort is just two hours away from Disney World, Universal Studios, and all of the other Orlando theme parks.
FLORIDA VACATIONS: The 6 Best Florida All-Inclusive Resorts for Families
The only U.S. location for Club Med is far from alone when it comes to all-inclusive vacation options for families, though. In the northeast, the Mohonk Mountain House offers a stunning Hudson River Valley backdrop for classic family vacation activities like swimming, kayaking, row boating, picnicking, and hiking (not to mention family-friendly fare like glow-in-the-dark disc golf).
In the Upper Midwest, a stay at the nearly all-inclusive Grand Hotel on Mackinac Island has been one of the most popular family vacation ideas in the country since its opening in 1887. "America's Summer Place" is only reachable by ferry (no cars allowed), and the historic island hotel offers family vacation packages that typically include meals (breakfast and dinner) and resort amenities.
TEEN-FRIENDLY TRIPS: 10 All-Inclusive Family Resorts Even Teenagers Will Love
Hawaii is always one of the best family vacation destinations in the world, but booking a stay at the Four Seasons Resort Hualalai is a next-level family vacation idea for kids and parents alike. Ringed by glorious white-sand beaches and a rocky black lava landscape on the Big Island, this family-friendly resort has seven swimming pools, an incredible kids' club, and a teen-only lounge for when your surly teen has had enough of you (or vice versa). Throughout 2021 and all the way until February 28, 2022, you can save 20 percent off the regular room rate if you book a stay at least seven days in advance.
On the island of Oahu in Hawaii, family vacations get a decidedly Disney spin at Aulani, where the resort's mostly all-inclusive rates include nightly bonfires, character experiences, live entertainment, walking tours, ukulele lessons, a kids' clubs, and a game room—to say nothing of its many kid-friendly pools, lazy rivers, and splash pad.
HAWAII DEALS: The 4 Best Hawaii All-Inclusive Resorts for Families
If you have your passport at the ready, your family vacation ideas list gets even bigger with all-inclusive beach resorts around the world.
Coconut Bay Beach Resort & Spa on St. Lucia is home to Splash Water Park, the island's largest water park with two giant water slides and a lazy river. But what makes it truly special, particularly for a multigenerational family vacation with grandparents, are the separate family ("Splash") and adults-only ("Harmony") accommodations areas and pools.
And when you get tired of swimming at any of the five resort pools (two for adults only), there's an on-site paintball facility, a kitesurfing and windsurfing center, a kids' club, nine restaurants, and seven bars. The all-inclusive resort features 85 oceanfront acres, including a mile-long private beach.
BRING THE WHOLE FAMILY: The 12 Best All-Inclusive Resorts for Families of 5+
In the Turks and Caicos, Beaches Turks and Caicos has villas that can accommodate up to 14 people, making it a great all-inclusive option for larger families. And Club Med Punta Cana in the Dominican Republic is a great choice for families with kids ages 11 to 17, who get their own space called Club Med Passworld (which offers activities like horseback riding, water sports, archery, and even learning to swing on a flying trapeze).
Family Beach Vacations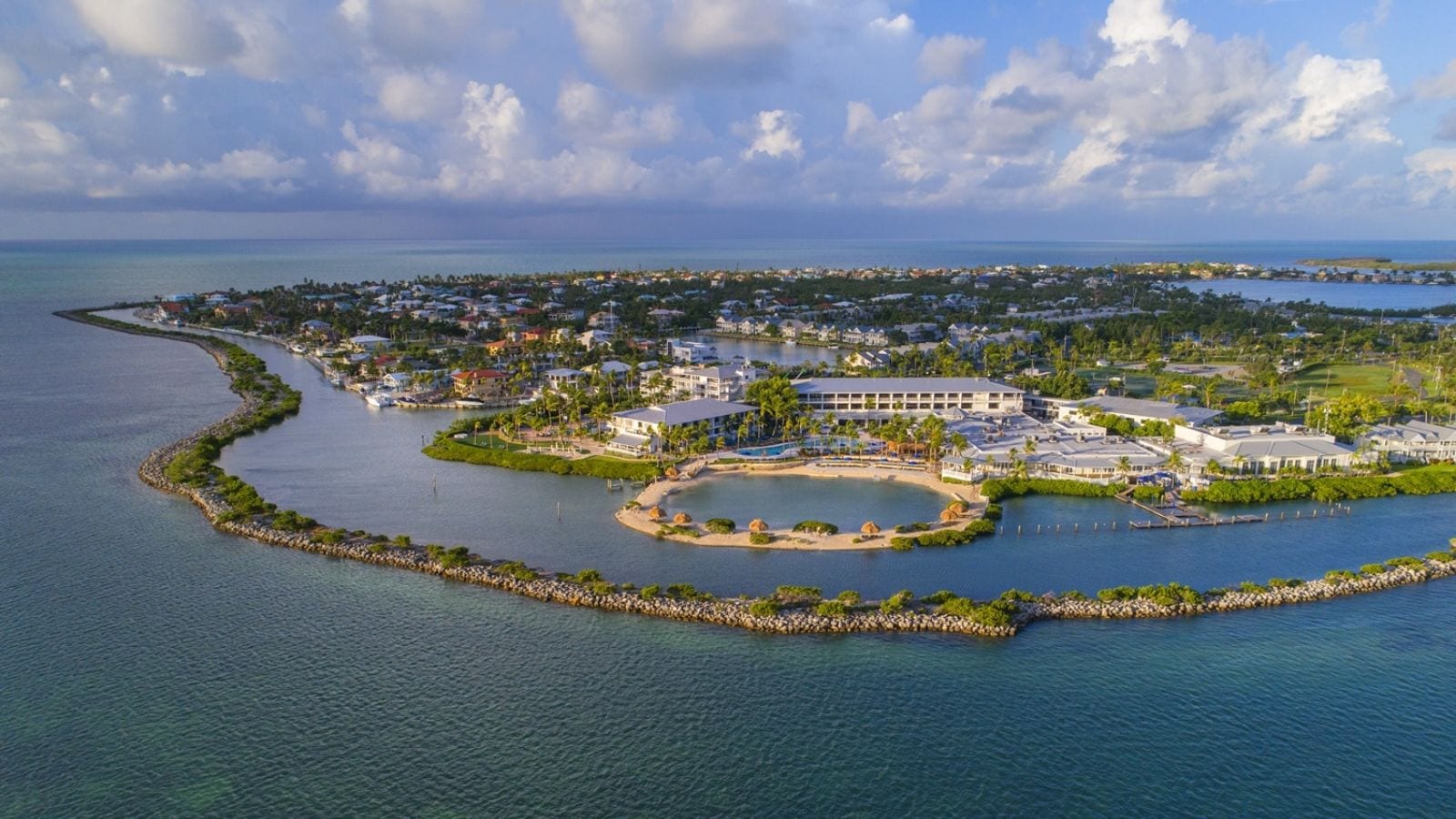 For many people, there's no better idea of a family vacation than a week or more at the beach. You can take your pick of sunny beaches in the U.S., or give your passport a workout and head south for a great beach vacation the whole family will enjoy.
They don't call Florida the Sunshine State for nothing. Famed for its laidback atmosphere, the islands of the Florida Keys are another popular destination for family beach vacations. Head to Hawks Cay to swim, splash, and bask at a classic Florida beach resort, which offers standard guest rooms as well as multiple-bedroom villas that are perfect for multigenerational family vacations. There's an onsite kids club for younger children and a teens-only hangout area where video games and pizza are easy to find.
FUN IN THE SUN: The 5 Best Florida Beach Towns (Plus Where to Stay and Eat)
Of course, Mexico and the Caribbean are great family vacation destinations for sand and sun, too. The island of Grand Cayman is home to the crescent-shaped Seven Mile Beach, world-renowned as one of the most beautiful beaches in the entire Caribbean. The seven miles of uninterrupted beach are lined with restaurants and the crystal clear water is perfect for snorkeling with kids. Family-friendly Grand Cayman Marriott Beach Resort boasts prime real estate on the beach to go with its beachfront pool and fabulous rooms.
In Mexico, Cancun's Hard Rock Hotel Riviera Maya offers both a kid-friendly and an adults-only private beach vacation experience right in the heart of the Cancun Hotel Zone. Families love it for the 29,000-square-foot Woodward Riviera Maya action-sports facility (think trampolines, a skate park, and a ninja obstacle course), the kids club with daily activities, and the Rockaway Bay water park loaded with adrenaline-fueled slides for the older kids and gentler slides for the youngest families members.
Theme Park and Water Park Vacations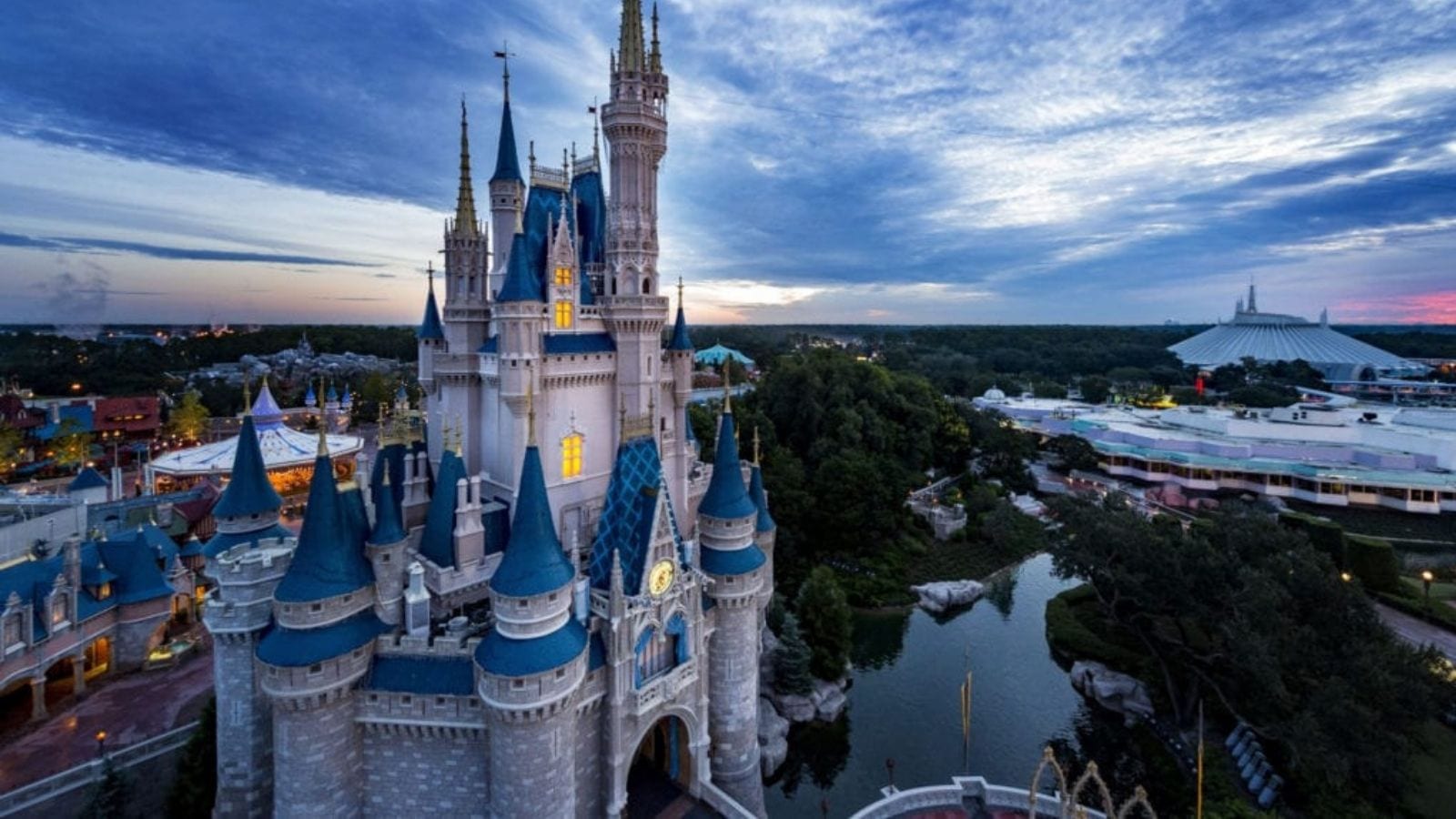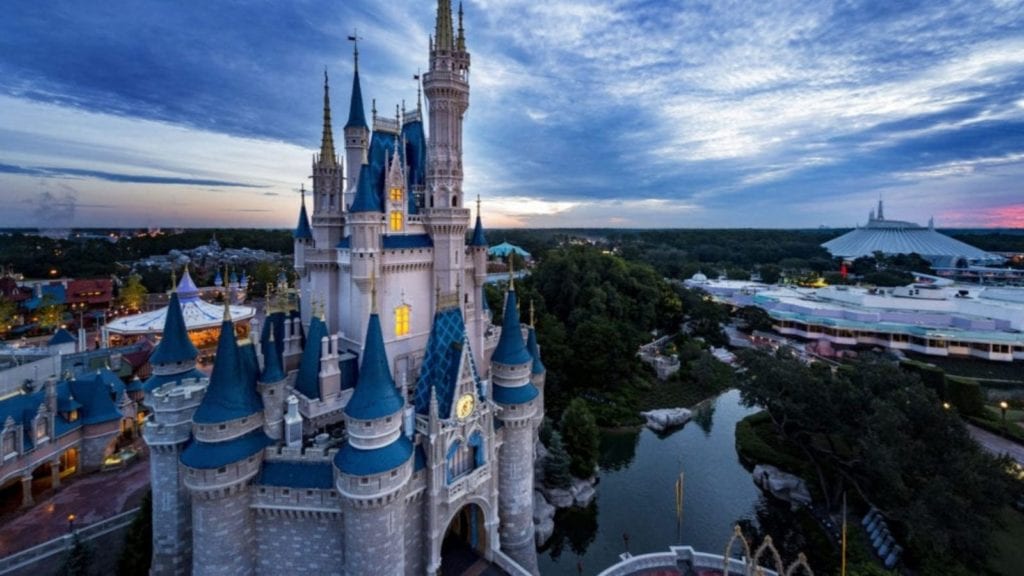 One of the most time-tested family vacation ideas, a theme park vacation is a surefire way to delight everyone in your family. Walt Disney World will celebrate its 50th anniversary with major renovations and new rides at Epcot in 2021, including the Guardians of the Galaxy: Cosmic Rewind roller coaster, and Journey of Water, a water ride based on the animated film Moana. A totally reimagined Spaceship Earth will also be unveiled in 2021, as will the new Remy's Ratatouille Adventure featuring everyone's second-favorite Disney rodent. (Mickey is still number one, obviously.)
Over at Disney's Magic Kingdom, the new Tron Lightcycle Power Run will debut in 2021. The semi-enclosed roller coaster, which previously made its debut at Shanghai Disneyland, features the two-wheeled lightcycles made famous in the Tron movies. The much anticipated Mickey and Minnie's Runaway Railway roller coaster will make its debut over at Hollywood Studios. And the hotly anticipated Star Wars hotel is expected to open its doors before year's end as well.
WHERE TO STAY AT DISNEY: The Best Disney World Hotels for Every Age Group and Interest
Book a stay at one of the best Disney resorts for Extra Magic Hours and 60-day advance FastPass+ booking privileges to get in ahead of the crowds. Our favorite Disney hotel is Disney's Animal Kingdom Lodge. Disney's Coronado Springs Resort is also extremely family-friendly and comes with a (slightly) more modest price tag.
Of course, Florida is the theme park capital of the world, so there's also Universal Studios, SeaWorld, Discovery Cove, Busch Gardens, and LEGOLAND, not to mention entire theme park lands dedicated to specific fandoms like The Wizarding World of Harry Potter and Star Wars: Galaxy's Edge. And there's no shortage of things to do in Orlando besides the theme parks, too.
ULTIMATE GUIDE: Harry Potter Orlando Theme Park Tips and Tricks
But theme park vacations aren't limited to the Sunshine State. On the West Coast, Disneyland in Anaheim is the theme park that started it all back in the 1950s. Today, there's more than 500 acres of fun between Disneyland and Disney California Adventure Park. And when you've had your fill of Disney, you'll find the world's largest wooden roller coaster not far away at the classic Knott's Berry Farm theme park.
Don't ignore the middle of the country for theme park family vacation ideas, either. Wisconsin Dells, a.k.a. The Waterpark Capital of the World, has a whopping 20 indoor and outdoor parks to choose from, including Wilderness Resort, Noah's Ark Waterpark, Mt. Olympus Water and Theme Park, and one of the country's best Great Wolf Lodge locations. And Midwesterners already know that Silver Dollar City, Shepherd of the Hills Adventure Park, and Bigfoot Fun Park make Branson, Missouri, a top family vacation destination as well.
SPLASH ZONE: The 14 Best Indoor Water Park Resorts in the U.S.
Cruise Vacations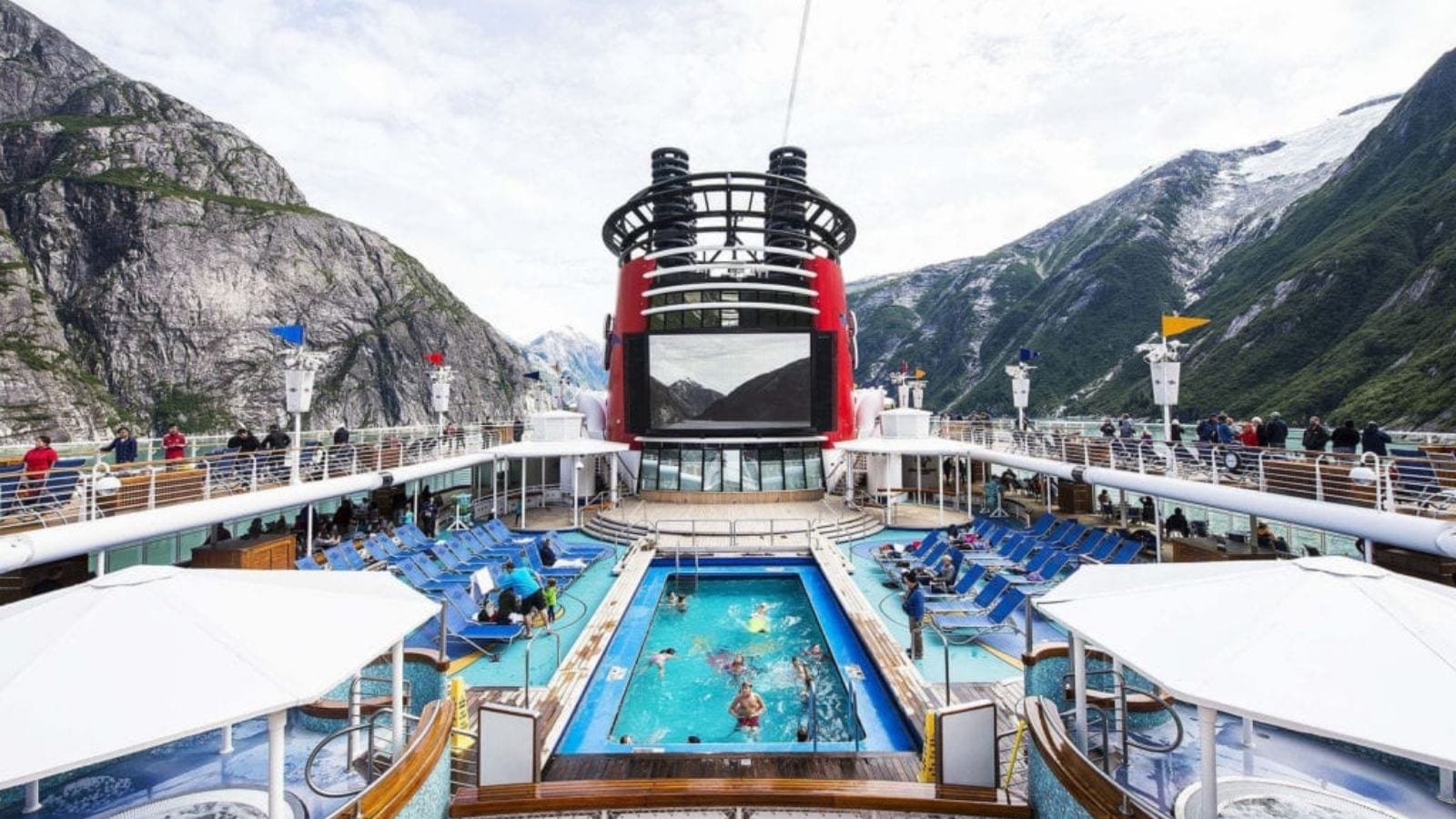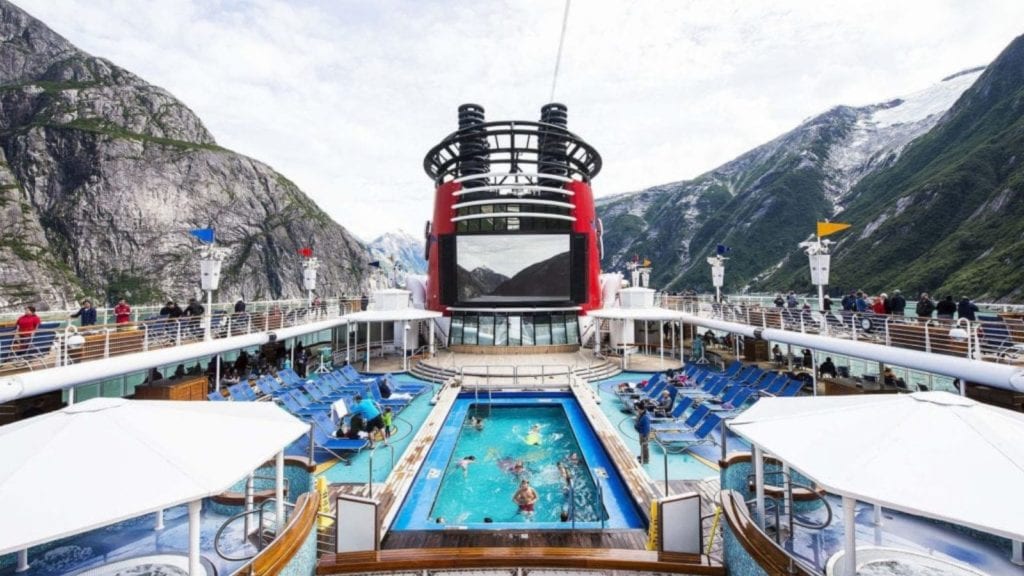 If you choose the right cruise line for your first cruise vacation with kids, you'll soon understand why cruises are one of the top family vacation ideas. Equal parts theme park, water park, private tour operator, and floating all-inclusive resort, the best family cruises are an unforgettable experience for all ages.
It all starts with selecting the right cruise line, though. Any cruise with Disney Cruise Line is automatically one of the best family vacations you'll ever take. The recently enhanced Disney Wonder is one of the best cruise ships for families with younger kids and typically our top recommendation for first-time cruisers. With a capacity of 2,400 passengers and 875 staterooms, it's one of the smaller ships in the Disney fleet, yet still big enough to offer seemingly endless onboard entertainment options.
CRUISE VACATIONS: The Best Cruise Ship Water Parks for Kids and Tweens
If you're looking for a family cruise deal, it's hard to beat "free," which is exactly what you get on select kids sail free cruises from Royal Caribbean, Norwegian, MSC, and Crystal. Other cruise lines with kid-friendly programming and activities include Carnival Cruise Line, Crystal Cruises, and Costa Cruises.
River Cruise Vacations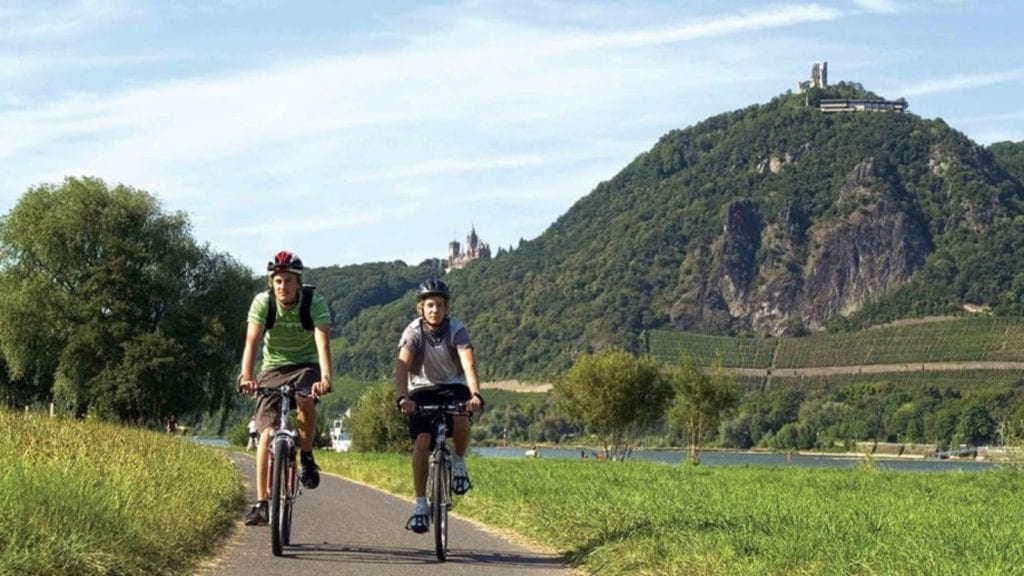 If your idea of a family cruise is less about water slides and buffets and more about cultural appreciation then one of the best family vacations you can ever give your kids is a journey through Europe by river boat, especially when it's an all-inclusive family vacation geared toward kids with virtually every expense included in the up-front cost. That's exactly what you get with the Castles on the Rhine: Family Riverboat Adventure from Tauck, whose family vacation packages include private shore excursions, all gratuities, port charges, and hotels (when staying on land).
Beginning in Amsterdam and visiting the cities of Basel, Lucerne, Koblenz, Cologne, and Strasburg, Tauck's eight-day European river cruise gets you on shore each day for family travel experiences like cycling along the Rhine riverside, sampling fondue in Switzerland, riding the world's steepest cogwheel train in the Swiss Alps, exploring the medieval hilltop ruins of Heidelberg Castle, and enjoying a private dinner and tour at the historic moated castle of Burg Satzvey. On the river, there's a "Carnival night" and "French for a Day" themed activities.
These all-inclusive family vacation packages start at $4,590 per person for 2021 voyages and $4,690 for 2022 river cruises. They depart on select dates in June and July and are already accepting reservations for 2022 family vacations.
National Park Vacations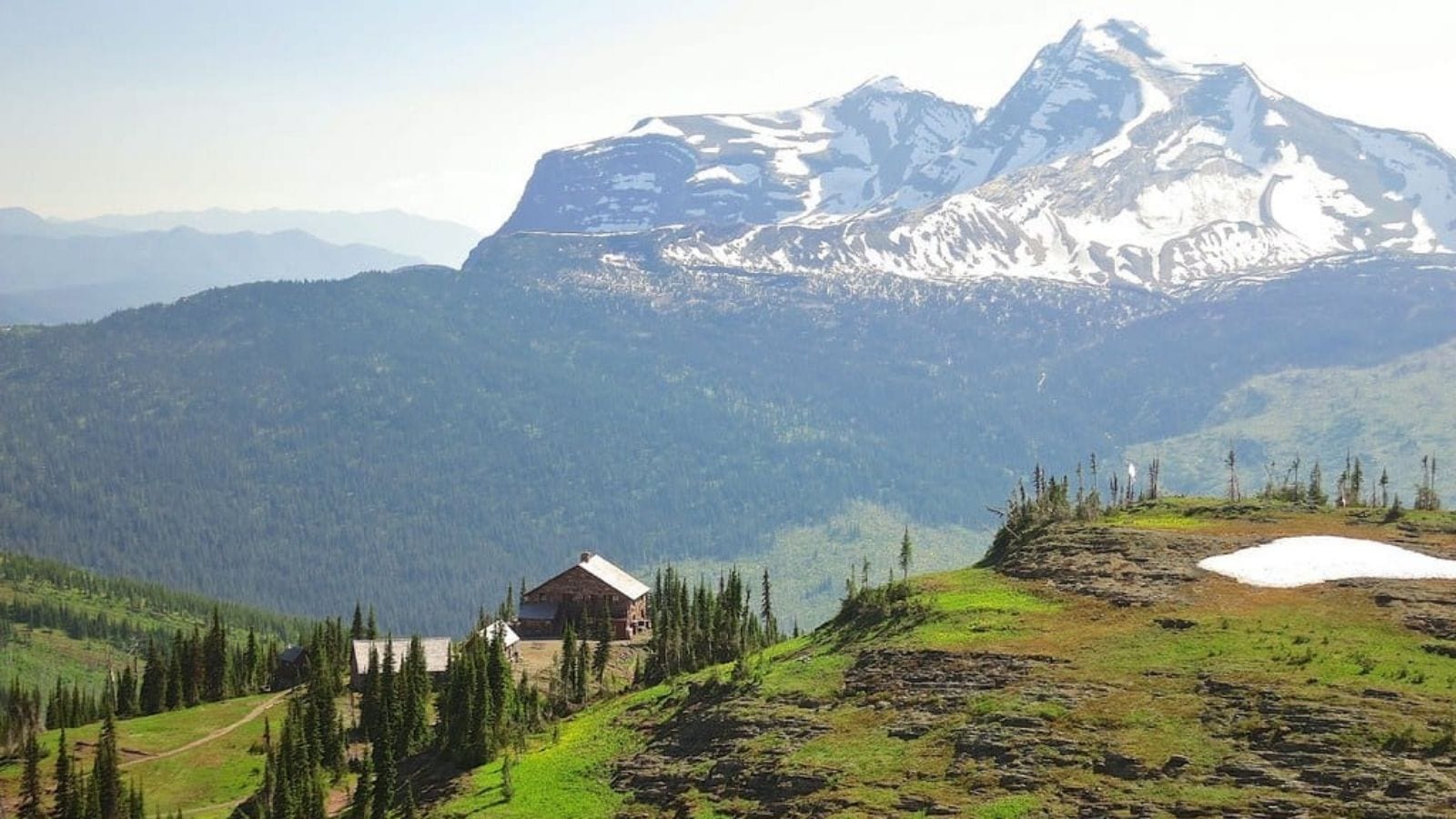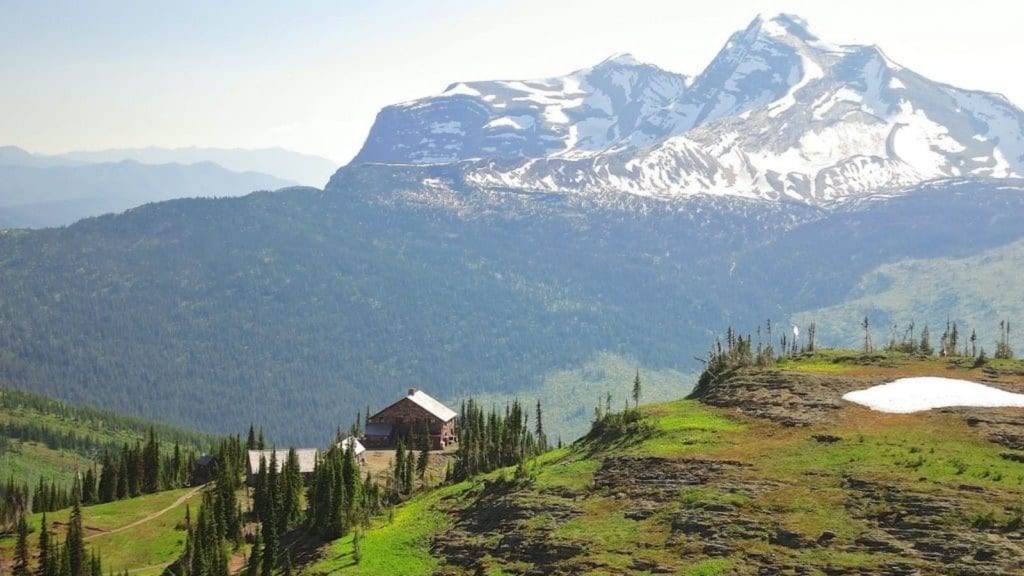 Dubbed "America's Best Idea," the country's national parks are also one of the best family vacation ideas anywhere in the U.S.
One of the best-kept secrets of America's national park system is the hut-to-hike hiking in Montana's Glacier National Park. Consisting of two dramatic backcountry lodges, Sperry Chalet near Lake McDonald and Granite Park Chalet near Swiftcurrent Pass, hut-to-hut hiking offers family-friendly amenities like hot meals and comfortable beds without the need to carry heavy overnight gear like tents or sleeping bags on your day hikes. And in terms of spectacular mountain views, it rivals the Swiss Alps for sheer natural beauty.
Licensed tour operator Glacier Guides offers three- to six-day hut-to-hut hikes through Glacier National Park that are geared toward families with kids ages 10 and up. For outdoorsy families looking for a significant upgrade from tent camping, this hut-to-hut experience is one of the best family vacation ideas in the country.
ULTIMATE NATIONAL PARK VACATIONS: 12 Best National Park Lodges in the U.S.
Glacier Guides' backcountry family vacation packages include a three-day Granite Chalet trek and a six-day hut-to-hut adventure that features horseback riding and an optional half-day whitewater rafting trip. The 2021 trips are now fully booked, but you can sign up with Glacier Guides to be notified when 2022 trips go on sale. Those trips are expected to run in July and August 2022. You can also book accommodations directly with the chalets on your own without a guided trip for significantly less if you're looking for a more independent family vacation.
Other classic national park vacations include Grand Canyon, Yellowstone, Grand Teton, and Yosemite out west. Acadia National Park is one of the great family vacation ideas for families in the northeast. And if you're not limited to traveling during the busy summer months, you can typically find beautiful weather and smaller crowds by visiting the national parks in the spring. Use recreation.gov to find a campsite in or near a national park or to get a permit.
Family Staycations
Sometimes it's easier (and a lot less expensive) to let the family vacation come to you. Instead of searching for cheap flights and then choosing between a hotel and vacation rental for accommodations, you can turn a week off at home into one of your best family vacation ideas ever.
Taking a staycation doesn't have to mean just staying at home and doing nothing. Instead, treat it like an opportunity to transform your home into a family vacation destination. Have a nice big backyard? Pitch a tent and sleep under the stars. Roast marshmallows over a fire pit. Set up an outdoor movie theater and introduce your kids to one of your favorite childhood movies on the big screen. Take day trips to museums, aquariums, or state and local parks.
WATCH IT ON THE BIG SCREEN: 10 Best Outdoor Movie Screens for Your Staycation
Most of all, treat your staycation like a real vacation. Turn off your work email notifications. Change up who cooks dinner or let the kids choose their favorite takeout food. Take a lazy afternoon and read a book. Make a fancy breakfast for the whole family. Relax chores and screen time restrictions for the kids. Family vacations at home are only limited by your imagination.
Family Road Trips
You may not remember every family vacation you went on as a kid, but you probably remember at least one road trip. That's because there's something quintessentially American about the family road trip experience. It's practically a rite of passage for many families.
HIT THE ROAD: 11 Family Road Trip Ideas Every Kid Will Love
What makes a road trip one of the best family trips isn't just the scenery or wherever your ultimate destination may be. It's also a chance to spend hours at a time together—in the car, at roadside attractions, at rest stops and restaurants. Telling bad jokes, playing car games, forcing your kids to listen to "real music" for a change: It's all part of building memories they'll remember when they have their own kids.
Small Group Tours
Like all-inclusive resorts, there's something liberating about group tour vacation packages for families. All the hard work comes during the planning process—choosing which company offers the best family vacation ideas for your crew—but once that's done, you can sit back and let the professionals handle the details of your vacation.
That's especially wonderful when you've got your eye on a bucket list family vacation to someplace you've never been before. Here are a few epic family vacation ideas that are perfect for small groups led by professional guides.
Explore the Mysteries of Egypt with Adventures by Disney
Family vacations don't get any better than an overseas trip with Adventures by Disney, the small-group tour operator known for its authentic experiences, attentive guides, and the kinds of kid-friendly activities you've come to expect from all things Disney. And family vacation ideas don't get any more big-ticket than Adventures by Disney's 10-day Egypt vacation.
Imagine exploring the world-famous Valley of Kings, standing in awe before the Great Pyramid at Giza, visiting the Temple of Isis at Philae, snorkeling in the Red Sea, sailing the Nile on a felucca, shopping at a 700-year-old night market, and learning to cook traditional Egyptian dishes in a chef-led class. Now imagine it all without any of the hassles or hangups (or whining) you might expect on even the best family vacations. That's part of the magic of traveling with Adventures by Disney.
In 2021, the Egypt family vacation packages run weekly from June through July, with adult-exclusive departures beginning in September 2021. Additional family-focused Egypt vacation packages begin in March 2022. This is a true bucket-list family vacation with a price tag to match: Adults rates are $10,199 per person and children cost $9,689.
Discover Paris and Normandy with National Geographic and G Adventures
Cross Paris and Normandy off your family vacation ideas bucket list with the nine-day France Family Journey small-group tour from G Adventures and National Geographic. Tailored to families looking for unique bonding experiences, this kid-friendly trip takes in the history, art, and culture of France with visits to iconic monuments in Paris, cave dwellings in the Loire Valley, the gardens of Versailles, and the UNESCO World Heritage site of Mont-Saint-Michel. Plus, you'll learn about World War II history and get an in-depth look at D-Day where it happened on the beaches of Normandy.
National Geographic Family Journeys from G Adventures are a new kind of trip meant to bring families together on active vacations in some of the most impressive family vacation spots in the world. Each of these 2021 and 2022 family vacation ideas is designed with kids as young as seven years old in mind, and each itinerary is infused with National Geographic's unique sense of appreciation for storytelling, wildlife, culture, and history. There are limited 2021 dates still available, and bookings are now open for June, July, and August 2022 family vacations.
Other National Geographic Family Journeys from G Adventures include bucket-list family vacation destinations like Iceland, Japan, South Africa, Peru, Costa Rica, Morocco, and Vietnam. In the U.S., family vacation spots include Yellowstone and Alaska.
KID-FRIENDLY VACATION IDEAS: Paris Is Better with Kids (Really!)
Enjoy a Taste of Thailand with Intrepid Travel
If a long-tail boat trip through the canals of Bangkok sounds a great start to your family trip, the Thailand Family Holiday from Intrepid Travel might be the perfect family vacation idea for you. On this 12-day kid-friendly family vacation package, you'll discover the markets of Bangkok, visit rescued elephants at a nature park, explore the history and ruins of Ayutthaya, and see up close how others live on an overnight homestay with a local family.
One of the best parts of small-group travel on a family-focused trip like this is traveling with other families. With Intrepid, the typical group size is about 10 people made up of three to five families (defined as any group with at least one child under the age of 18). Often the kids will form their own groups during a trip, giving parents a chance to rest or socialize, too.
Intrepid's Thailand Family Holiday runs on select dates in July, August, September, and December 2021, and there are 16 dates scheduled for 2022 as well. Prices start at $1,670 per person in 2021 and $1,755 in 2022 (slightly less for kids). The minimum age for children is five years old, and there's a 10 percent discount for children 17 years and under.
Uncover the Secrets of the Incas at Machu Picchu with Austin Adventures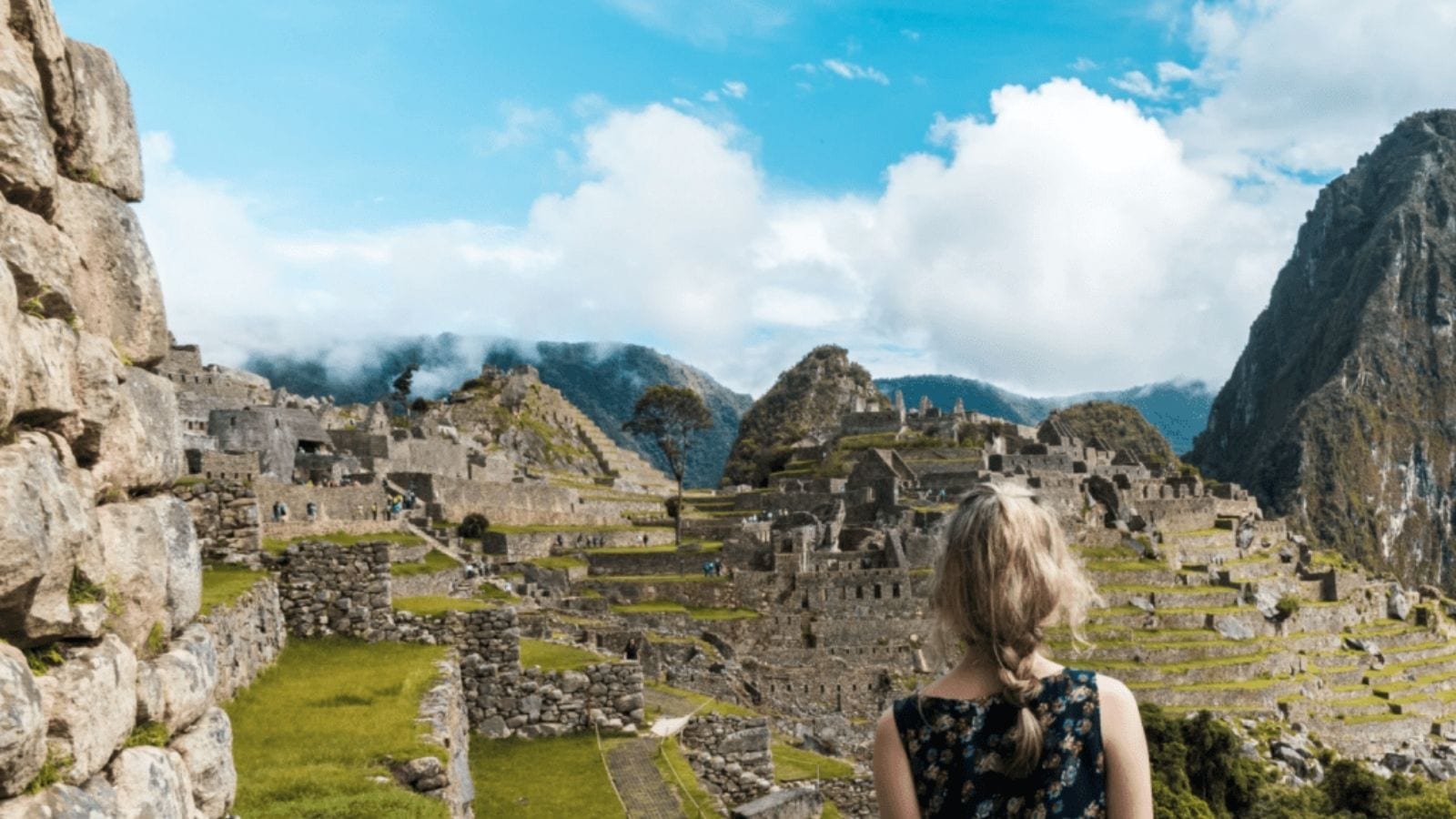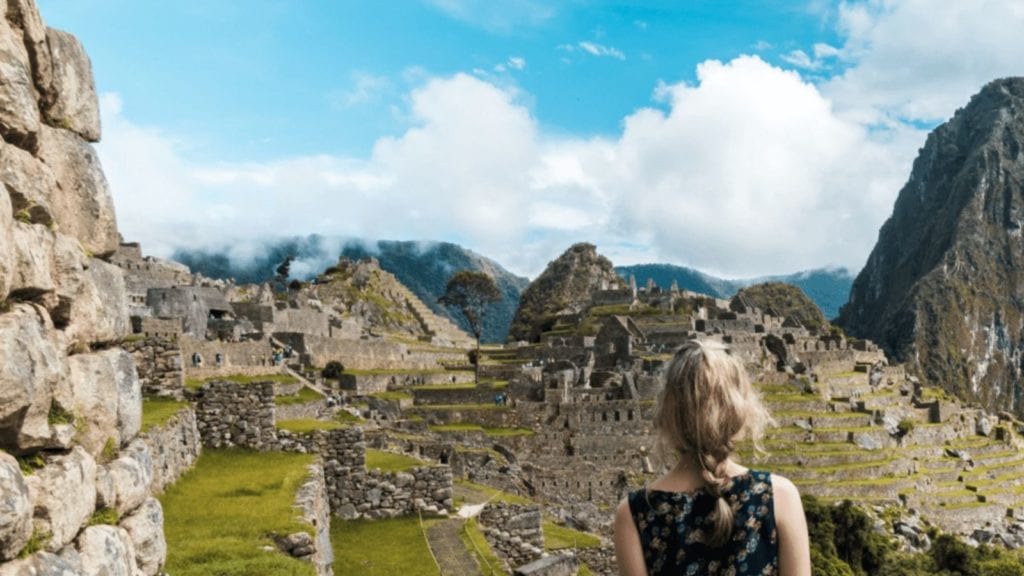 It doesn't matter how many pictures you've seen of it before you arrive. Nothing in the world can prepare you for the moment you first glimpse Machu Picchu in real life. This is real bucket-list material and the ultimate in family vacation ideas for a big-ticket, once-in-a-lifetime trip that your kids will never forget.
And if you're going to do it, do it right. Austin Adventures' nine-day Machu Picchu family adventure goes light on the physical exertion (there's no high-altitude trekking) and all-in on the cultural immersion, with private guided tours of ancient ruins, chocolate making classes, local market shopping, and class II and III whitewater rafting on a trip designed with the needs of families in mind. The minimum age is 10 years old, and the trip features stays at upscale family-friendly hotels like Casa Andina Private Collection Valle Sagrado and the sensational Inkaterra Machu Picchu Pueblo Hotel.
When you finally reach Machu Picchu on day seven of what might be your best family vacation ever, it's not the rushed experience you get with many other family tour operators. Instead, you have an entire day to explore the sacred mountain-top city with a private guide. (Believe us, you'll want the whole day.) Austin Adventures' Machu Picchu family adventure will run on select dates in June and August 2021. The company sometimes offers teen-only versions of these family vacation ideas as well. The cost is $3,698 per adult and $3,398 for kids. Austin Adventures hasn't listed any 2022 dates yet.
More from FamilyVacationist: