Traveling with a toddler isn't always easy. For every moment of delight or discovery, there's often a corresponding mood swing or meltdown. Changes in routine, problems with jet lag, and even the novelty of a new hotel room can raise the overall stress level for little ones. That's why the best vacations for toddlers often involve staying at all-inclusive family resorts that cater to toddlers and parents alike. 
With accommodating staff, creative kids clubs, and activities to stimulate their budding curiosity—plus important extras like travel cribs and nightlights available on request—there's nothing quite like a toddler-friendly all-inclusive resort to help ease your little one into vacation mode.
Best All-Inclusive Resorts for Families with Toddlers
From Pennsylvania to Portugal (and many places in between), here are the best all-inclusive resorts for toddlers in the U.S. and abroad where the fun is built right into the package price.
FUN FOR EVERYONE: 15 Most Kid-Friendly Family Resorts in the U.S.
1. Flathead Lake Lodge
Bigfork, Montana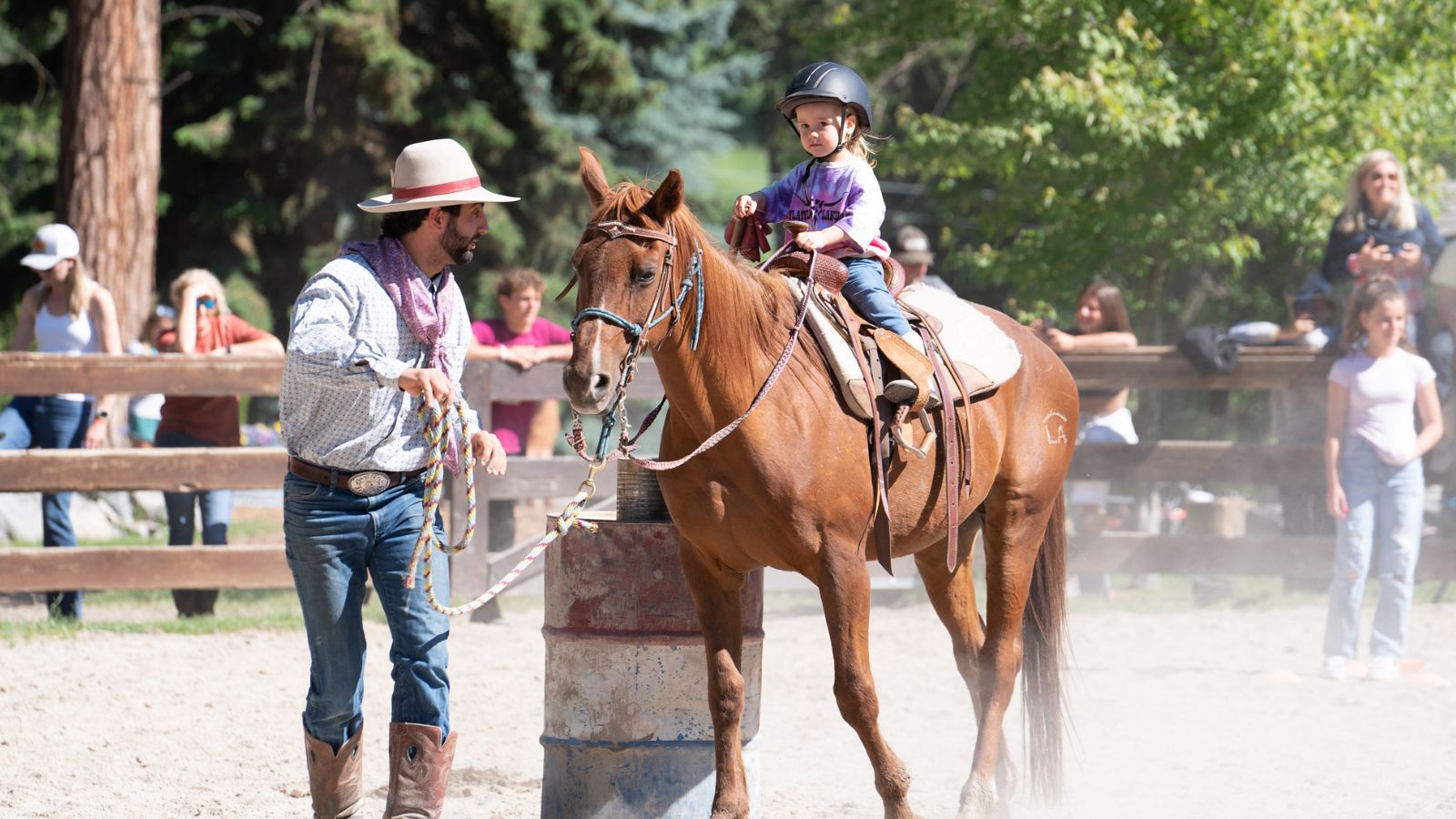 Owned and operated by the same family for three generations, Montana's Flathead Lake Lodge is a back-to-nature dude ranch-style family retreat in the shadow of stunning Glacier National Park. Guests stay for a week at a time at this toddler-friendly all-inclusive resort, which is open from June to September. Horseback riding is at the heart of the experience here, though the crystal-clear lake provides plenty of options for kayakers, sailors, and swimmers too. 
SMALL THRILLS: 14 Toddler-Friendly Theme Parks That Are Fun for All Ages
Supervised programs for toddlers, kids, and teens are led by a team of enthusiastic young adults. Toddlers participate in arts and crafts, pony rides, and scavenger hunts. If you're on vacation with a baby, the little ones are invited to join the fun accompanied by a family member or a trusted local sitter that the ranch recommends. Many toddler activities coincide with adult trail rides, allowing parents to enjoy time in the saddle. 
There's no roughing it at Flathead Lake Lodge and its fully equipped cabins. Meals are served three time each day. Fine wines are poured at dinner. And the lodge will even do your family's laundry, delivering it back neatly folded.
2. Martinhal Cascais
Cascais, Portugal
Portugal is already one of the best family vacation spots in Europe, but you can give your Portugal family vacation an even bigger upgrade by staying at a toddler-friendly all-inclusive resort. Once a summer retreat for Portuguese nobility, the coastal village of Cascais is now home to the Martinhal Cascais, where style and practicality blend into a resort experience perfect for families with toddlers. Guests may book a half-board option that includes a bountiful buffet breakfast and a choice of either lunch or dinner.
PACK LIKE A PRO: 10 Kids Luggage Brands That Make Traveling with Kids Easier
Toddlers ages six months to three years are catered to in a supervised kids club with a ball pit and a teepee filled with stuffed animals. Children ages three and older may enjoy sensory-stimulating toys, music classes, puppet shows, painting, and pasta-making. Thematic programming during the holidays adds a festive note.
The resort's Baby Concierge provides useful items such as cribs, door protectors, potty chairs, bottle sterilizers, and safety gates. The children's menu features easy-to-eat favorites and homemade purees for the toothless. After toddlers finish their meal, the play area is stocked with art supplies, wooden blocks, and puzzles, plus a childminder who ensures that parents may enjoy a leisurely meal of their own.
3. Beaches Turks and Caicos
Grace Bay, Turks and Caicos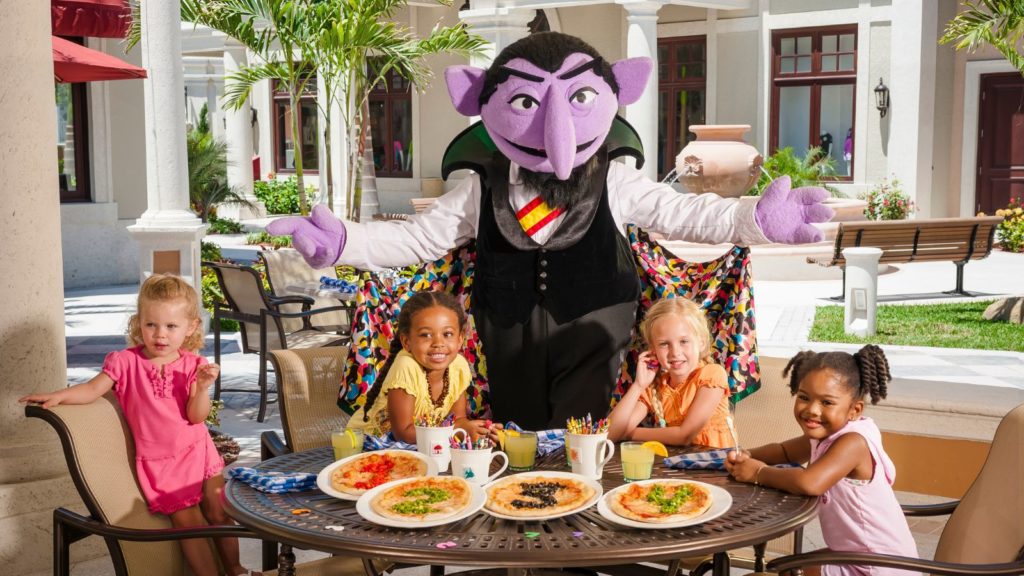 No one does Caribbean family vacations better than Beaches Turks and Caicos. This toddler-friendly all-inclusive resort is located on a pristine stretch of Grace Bay where sugar-white sand and azure waters beckon. Beaches has an exclusive partnership with Sesame Street. Little guests may participate in activities like Baking with Cookie Monster, Puppet Making with Bert and Ernie, and Move and Groove with Zoe and Rosita. Bedtime tuck-ins and parades with Sesame Street characters are a big hit with small kids.
KNOW BEFORE YOU GO: Planning a Beaches Resorts Vacation: The Ultimate Guide
There's no minimum age for child care at Beaches Turks and Caicos. At the resort's Kids Camp, certified nannies are all members of the International Nanny Association. There's a designated infant program for ages zero to two and a toddler program for ages three to four, plus programs for older kids and teens. After-hour childcare is available on demand.
4. Club Med Quebec Charlevoix
Charlevoix, Quebec, Canada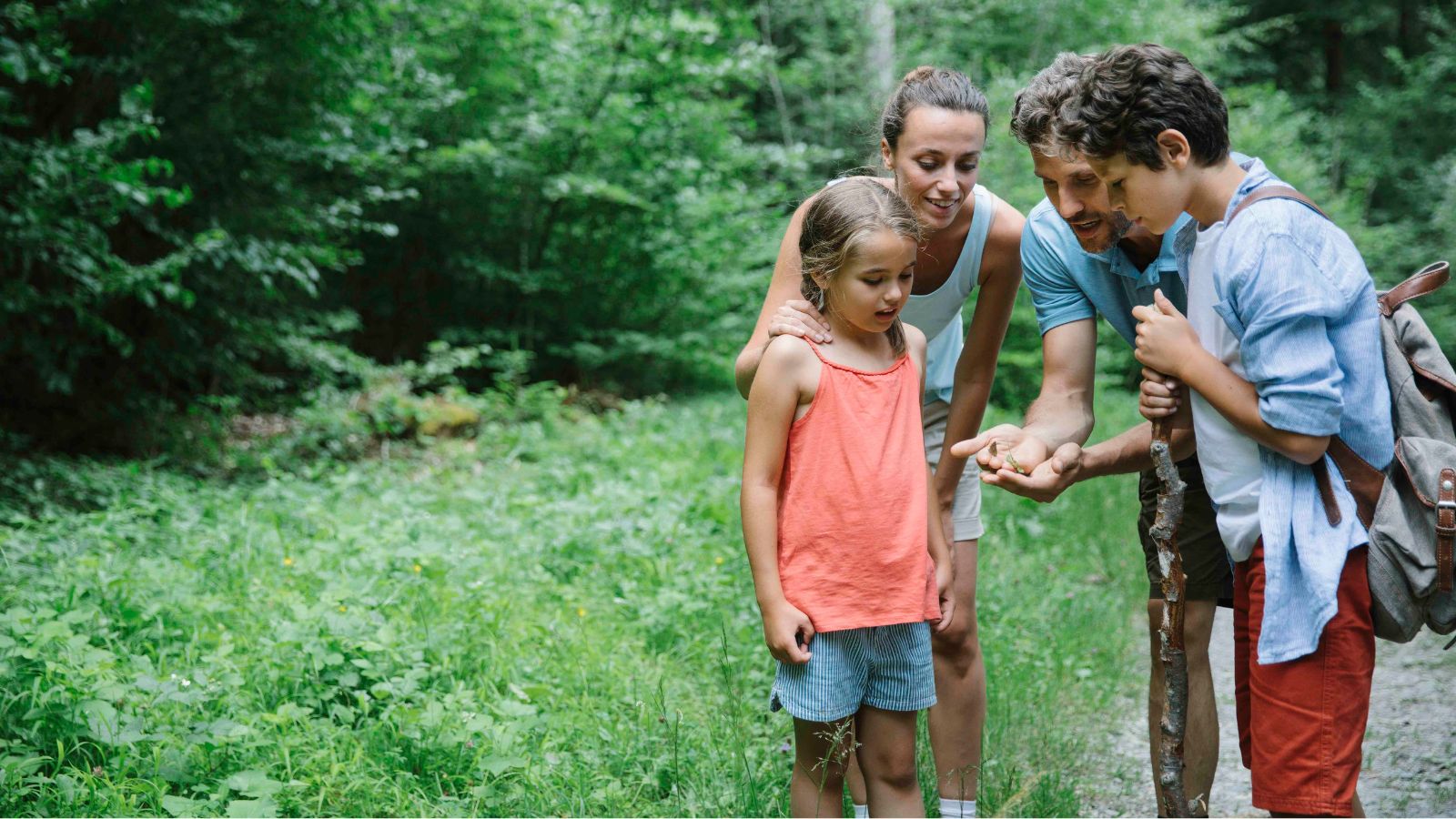 Situated above the St. Lawrence River on 300 acres of greenery, Club Med Québec is a four-season getaway with excellent skiing in the winter; hiking in the spring, summer, and fall; and plenty of toddler-friendly things to do year-round. 
COOL KICKS: 11 Best Kids Sneakers for School, Travel, and Play
At the resort's Petit Club Med, toddlers ages two to three can enjoy developmentally appropriate activities like gymnastics, arts and crafts, and gentle hikes. There's a nap area when kids need to snooze. And private childcare is available to suit your family's specific needs. Kids clubs for babies, big kids, and teens and tweens are also available.
5. Tyler Place Family Resort
Highgate Springs, Vermont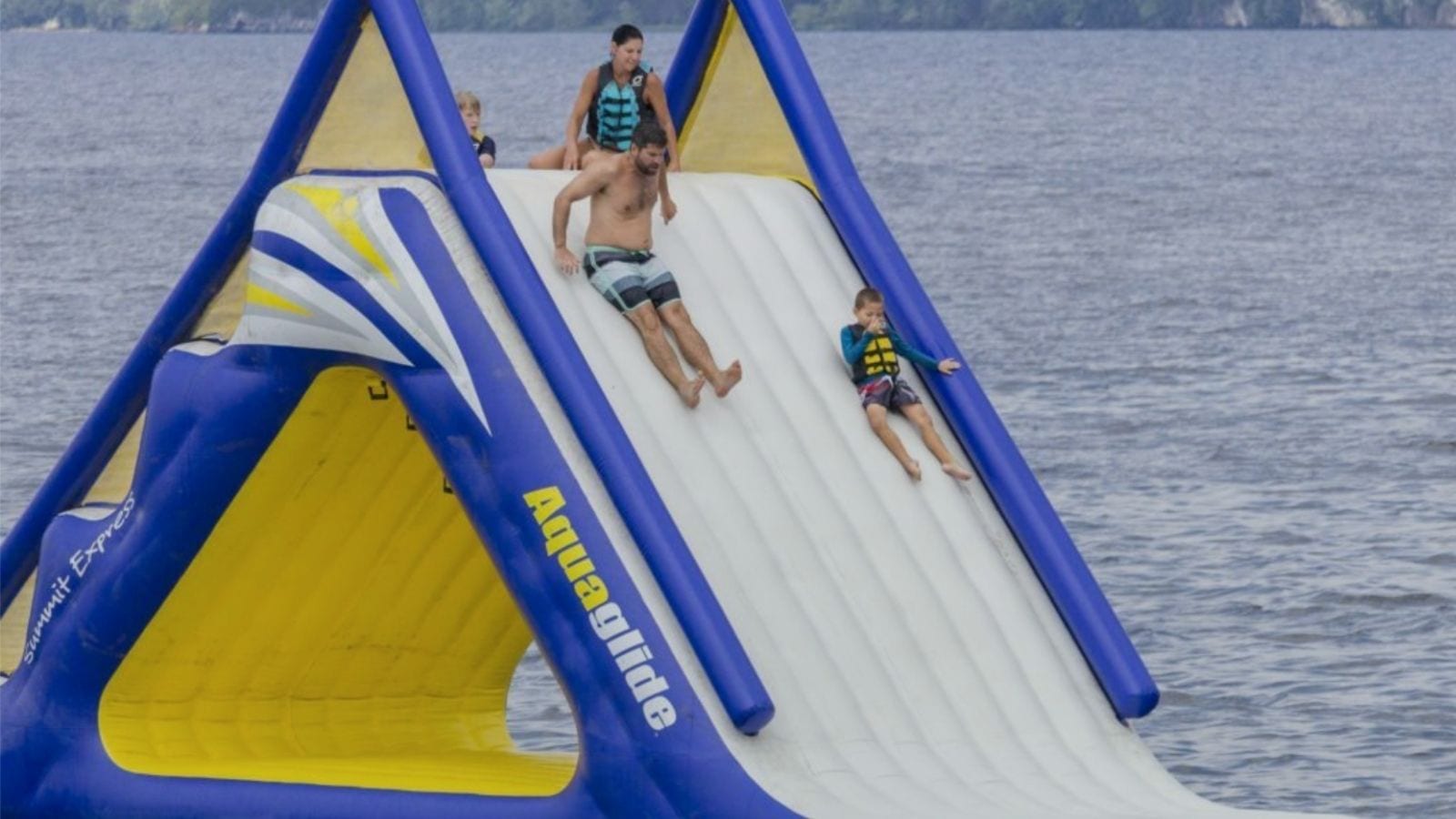 One of the best all-inclusive resorts in the U.S. for families, Tyler Place (open May through September) embraces the idea that a great family vacation balances adult-only time with child-parent togetherness. For families with toddlers, it's a vacation paradise.
THEMED HOTELS: 17 Kid-Themed Hotel Rooms That'll Delight the Whole Family
Age-specific toddler programs have a low caregiver-to-child ratio. Junior Toddlers ages 12 to 18 months enjoy music, movement, and finger-painting at the resort; toddlers ages 18 to 30 months engage in water play and rhyming games; and preschoolers ages 30 months to three years old form a separate group with peers and counselors. While toddlers are busy, adults can bike, hike, swim, or simply unwind in a hammock. At night, a parent helper can tuck your child in, freeing you to enjoy dinner.
Private cottages and spacious suites are equipped with footstools and diaper bins. If you forget to bring a stroller or baby bike seat, don't worry—this toddler-friendly all-inclusive resort has plenty of loaner gear. Meals and activities are included in the rate.
6. Woodloch Resort
Hawley, Pennsylvania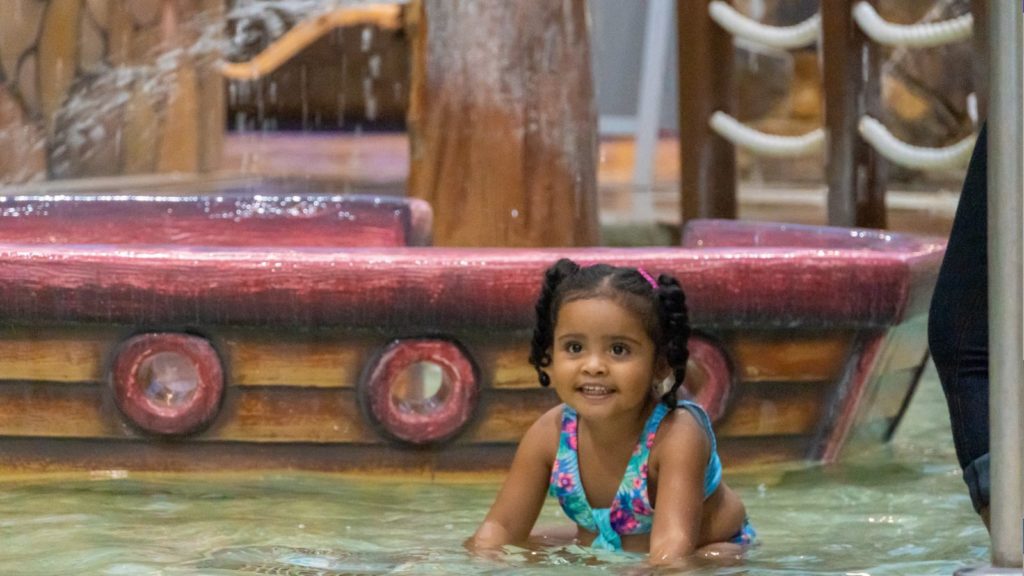 Nestled in the Poconos, family-owned Woodloch is retro in all the right ways. Many employees have worked at this all-inclusive family resort for decades, and the resort is known for its service with a smile.
ROOM TO RELAX: 13 Best All-Inclusive Resorts for Families of 5 or More
Children are divided into two age groups: Scouts ages seven to 10 and Cubs ages six and younger. Toddler-age cubs may play with modeling clay, ride in bumper boats, go on hayrides, or spend time in the petting zoo. Cubs and Scouts are not drop-off programs, as Woodloch encourages parents to participate alongside their children. When adults need some "me" time, babysitters are available in-room or to accompany your child to programs.
The natural beauty of Woodloch tempts visitors to spend time outdoors. In summer, the lake attracts swimmers and splashers. In winter, ice skating and snow tubing are popular. Three hearty meals are included. Finicky eaters will find ample choices, with kid-pleasing dishes like mac and cheese and chicken fingers available.
7. Blackberry Farm
Walland, Tennessee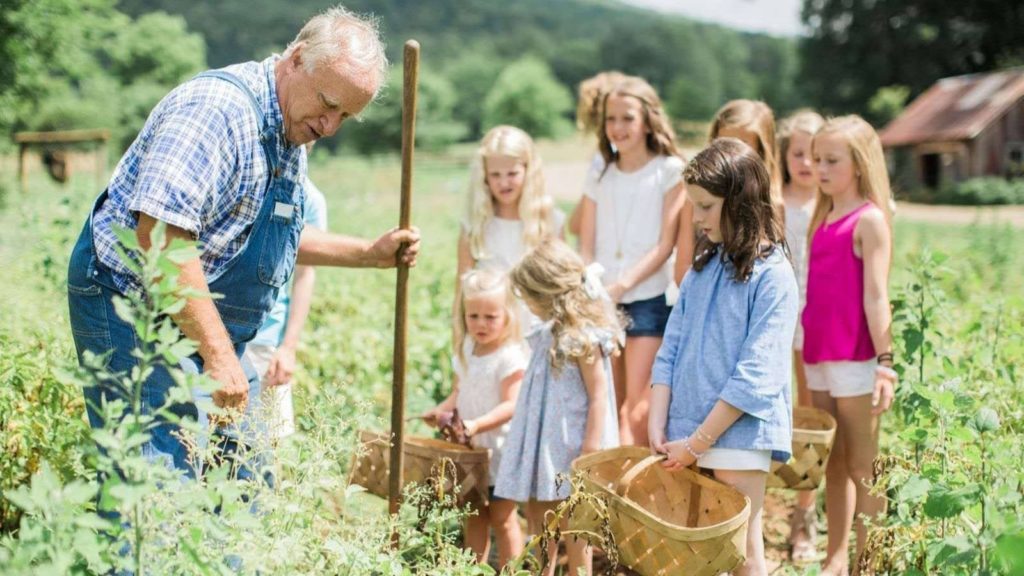 If you think all-inclusive resorts are no place for sophisticated families, Blackberry Farm may change your mind. Nestled in the foothills of the Great Smoky Mountains, this all-inclusive resort is a favorite with high-profile celebs who crave the privacy that a 4,200-acre retreat affords. Guest suites and cottages have wood-burning fireplaces, glass-enclosed porches, and wooden swings.
BEACH TIME: 10 Dreamy Beach Resorts in Florida That Are Perfect for Families
The land has been farmed for centuries according to time-tested agricultural practices. For children who think fruit grows in a supermarket produce aisle, it's an excellent place to connect them to their food source. Rolling pastures overflow with heirloom vegetables, earthy mushrooms are yours to forage, and a windfall of wild blackberries may stain your fingers. At the Farmstead Field School, families can learn to garden and visit the dairy barn.
Children ages four and older may join drop-off Camp Blackberry. Private babysitters may be hired for younger toddlers.
More from FamilyVacationist: