Toddlers thrive on a predictable schedule. When my children were little, daily activities like bedtime followed the exact same order every night: bath, book, cuddle, crib. As a former early childhood educator, routines formed the core of the preschool curriculum at every school I ever taught in, too. Of course, travel is the opposite of routine—we travel to see new places and have fresh experiences. But that doesn't mean the best vacations with toddlers have to be the same-old, same-old, either.
What Do All the Best Vacations for Toddlers Have in Common?
Toddler-friendly vacations are all about going at their pace. If there's one thing a vacation with toddlers can teach us, it's to slow down, smell the roses, and appreciate the little things in life. Sometimes the walk to the aquarium or zoo can be more rewarding than the actual visit, and that's okay. Being flexible can go a long way. If a planned activity is not going smoothly, be prepared to pivot. Expect (or better yet, embrace) the unexpected when on vacation with a toddler.
TRAVEL WITH TODDLERS: 7 Best All-Inclusive Resorts for Families with Toddlers
While cranky moods and meltdowns are practically guaranteed at least some of the time, building a little downtime into your toddler's vacation can be a potent anecdote to over-stimulation. That means letting your toddler nap or rest each day, being prepared with plenty of snacks, and maybe even bringing a travel stroller along for your trip, even if your child doesn't typically use one at home.
The Best Places to Travel with Toddlers
Wondering where to bring your toddler on vacation? These toddler vacation destinations and ideas combine the excitement of going somewhere new with those much-needed opportunities for downtown on your trip—and maybe even a little adults-only time when you need a break of your own.
WHERE TO STAY: 12 Best Disney World Hotels for Every Age Group and Interest
1. All-Inclusive Resorts That Cater to Toddlers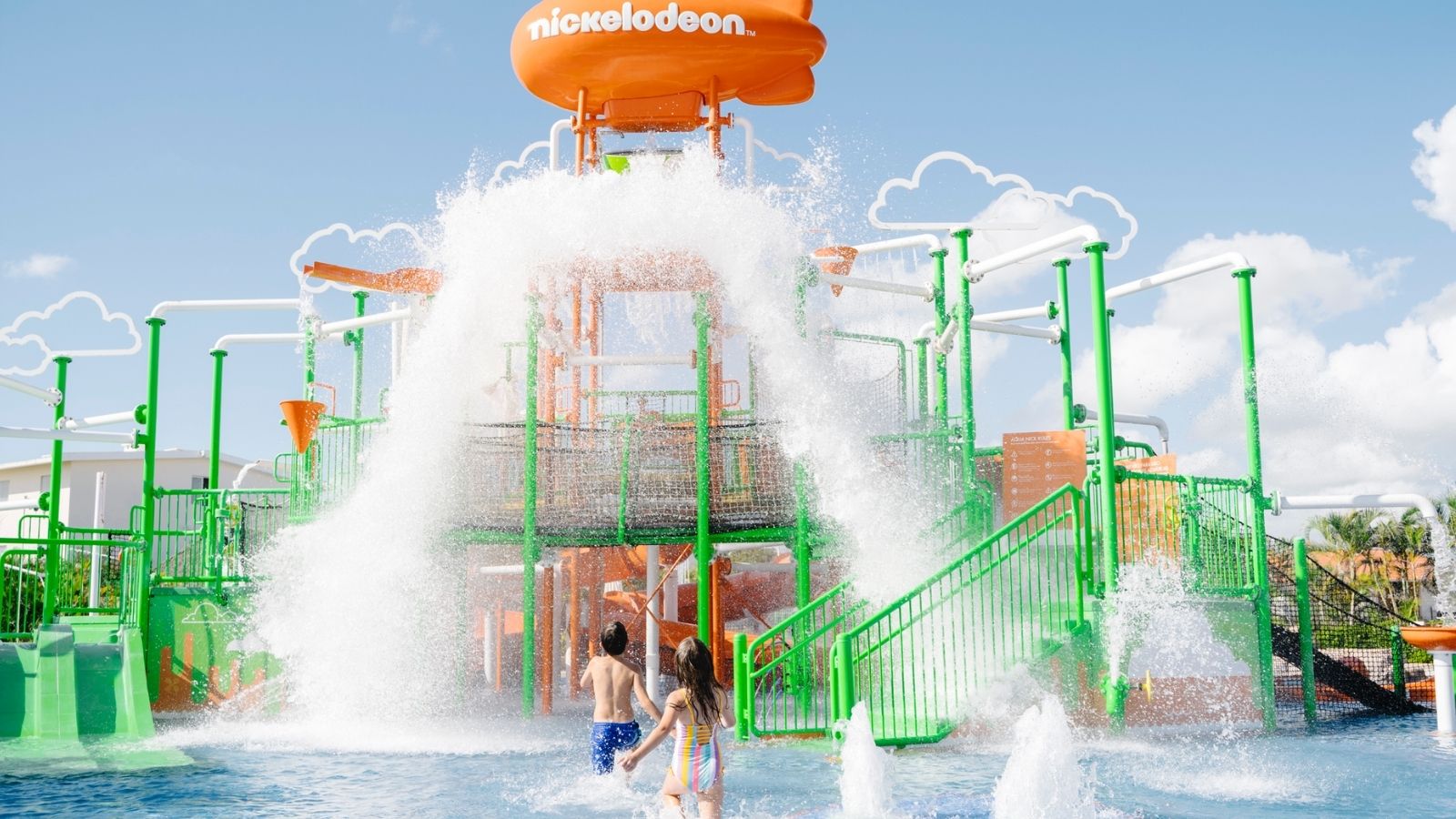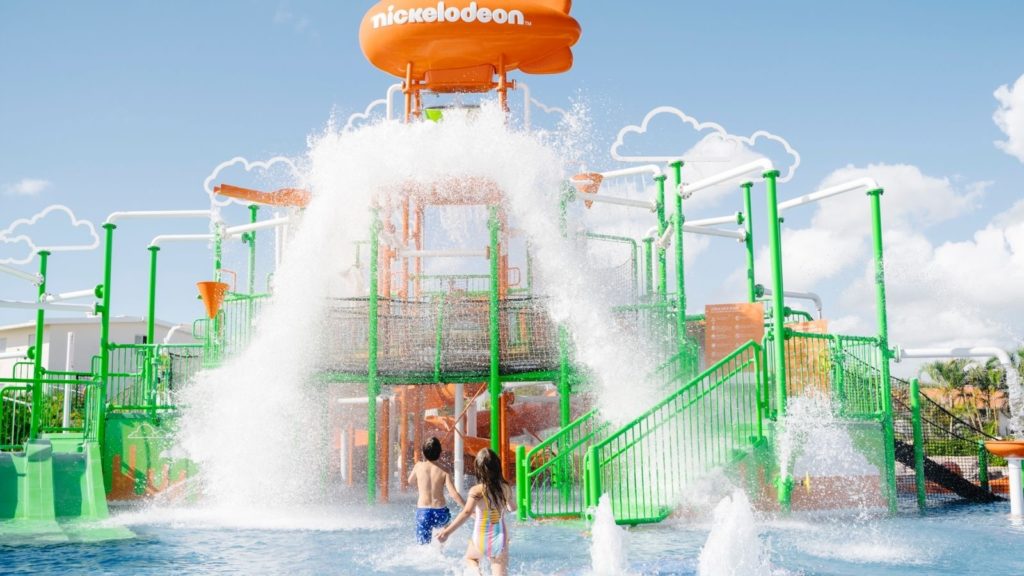 Who needs complicated logistics on vacation? The best all-inclusive family resorts in the U.S. and the best all-inclusive family resorts around the world have everything from swimming pools to water parks to bumper car tracks right onsite. Meals, drinks, and activities are included, offering value and ease.
FAMILY FUN: 17 Best Family Resorts in the U.S.
For many families, the kid's club is a big selling point of the all-inclusive experience, allowing parents lo some coveted adults-only time while children enjoy supervised activities. Many all-inclusive resorts with kids clubs set a minimum age, usually four but sometimes much younger. Some require participants to be potty-trained.
The best hotels with kids clubs go above and beyond for toddler vacations by offering unique programs and activities that add extra fun for little ones. At all-inclusive Tyler Place Family Resort in rural Vermont, for example, toddlers ages 18 to 30 months have their own developmentally appropriate program with a ratio of one caregiver for every two to three children; and kids ages 2.5 to three have an age-specific program that includes nature walks and circle time with one trained counselor for every three to four preschoolers.
2. Visiting National Parks with Toddlers
Families craving an immersion in nature can't do better for toddler-friendly vacations than visiting a national park. Don't be surprised to encounter big crowds when kids are on summer vacation, but one of the benefits of traveling with a preschooler is that you may be able to visit national parks in spring, fall, or winter when there's more room to roam.
CAMPING WITH KIDS: 10 Best Campgrounds and RV Parks for Families
The Grand Canyon's South Rim is never without visitors, but it's easily one of the best places to travel with toddlers in the entire country. Breathtakingly scenic Mather Point is just a short stroll via paved walkway from the visitor's center, making it easy to push a stroller as you soak in the view. The park's shuttle bus runs year-round, allowing you to catch a ride when little legs get tired. If possible, stay at a national park lodge inside the park (like historic El Tovar Hotel right on the rim) to minimize travel time to and from the park each day.
3. Theme Park Vacations for Toddlers
With long lines and big crowds, even the most toddler-friendly amusement parks can be stressful. The key to a successful theme park vacation with a toddler is to try not to cram too much into each day. Yes, going at a slower pace and taking breaks means foregoing some rides, but your toddler won't know what he or she is missing.
THRILL RIDES: 10 Best Disney Rides for Little Kids and Toddlers
The Disney theme parks in Orlando and Anaheim both rank among the best family vacation spots in the U.S., but consider starting with smaller amusement parks for little kids to see how your toddler reacts to all the sensory stimuli before planning a trip to a bigger theme park.
Most theme parks have special areas and pint-sized rides for toddlers, like Seuss Landing at Universal's Islands of Adventure in Florida and Camp Snoopy at Knott's Berry Farm in California. The gentle attractions and fabulous dining spots at Universal's Minion Land area in Orlando are excellent for little kids as well, and the Peppa Pig Theme Park in Florida was crafted with preschoolers in mind (sensory-rich and interactive attractions are joined by screenings of episodes of the Peppa Pig television show, offering a relaxing indoor respite complete with comfy beanbags to help your family unwind).
4. Small Cities with Big Charm
April in Paris is a dream and New York is a wonderful town, but big cities do not make the best vacations for toddlers. Modest-sized cities with a gentler pace may be better places to travel with toddlers—and a great way to introduce them to the joys of city vacations without a lot of added stress. For toddler vacations with an urban twist, look to manageable cities close to your hometown.
In the Northeast, for example, compact Providence, Rhode Island, has enough to do without overwhelming little ones. It's home to the Roger Williams Park Zoo and Carousel Village, plus the hands-on Providence Children's Museum. Federal Hill is its authentic Little Italy, filled with restaurants where old-school waiters will squeeze your little one's chubby cheeks and sneak them an extra dessert.
Other good examples of small city vacation spots for toddlers include Asheville, North Carolina; Traverse City, Michigan; and Pigeon Forge, Tennessee.
5. Farm Vacations with Toddlers
You're never too young to explore the field-to-fork connection and a farm stay vacation is a kid-friendly way to immerse yourself and your toddler in agricultural rhythms. Young children may not soon forget the wonder of pulling a carrot out of the earth, gathering fresh-laid eggs, or watching a cow being milked.
SAVE MONEY: 8 Spring Break Ideas for Families on a Budget
Try a rural New York family trip where you'll find one of the best vacations for toddlers a Hull-O Farms, which rents cottages a short walk from their barn. This family farm is home to cows, pigs, turkeys, goats, ducks, and horses. Farmers Frank and Shari are happy to let young guests help with simple farm chores and feed baby animals.
6. Visiting Less-Crowded State Parks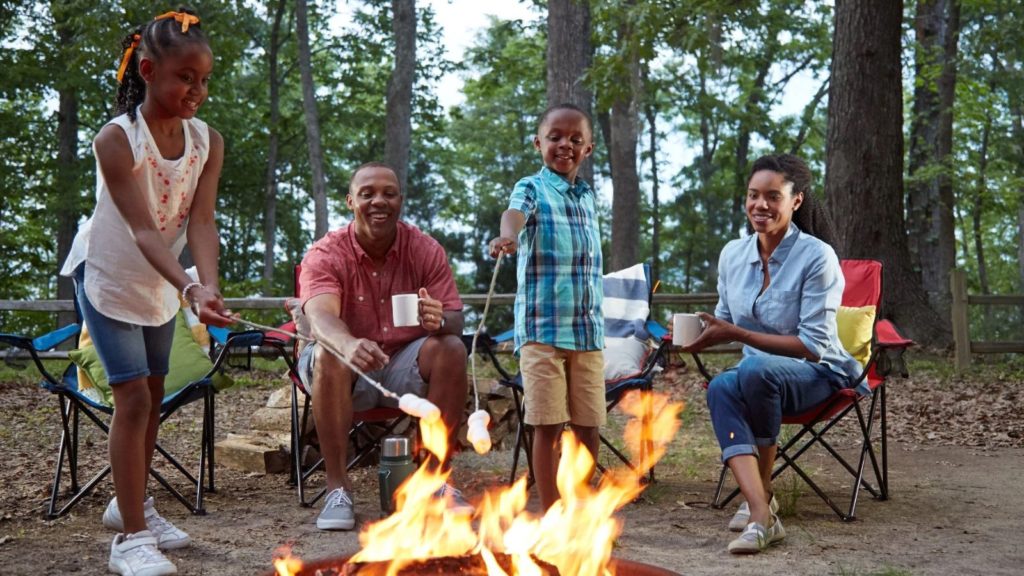 State parks are among the best places to travel with toddlers because they have all the appeal of national parks but are usually a less-crowded alterative. With more than 6,000 state parks in the U.S. spanning 14 million acres of land, you'll have your pick of toddler vacation spots close to home.
REGIONAL CHARM: 8 New England Fall Getaways That Will Delight Kids (and Parents)
A particularly good choice for East Coast family vacations is Santee State Park in South Carolina, which sits on the shores of Lake Marion and offers flat hiking trails, picnic groves, and onsite cabin rentals for an easy-peasy vacation with toddlers. And if you're visiting the Sunshine State, many of the best Florida state parks are especially toddler-friendly and make a low-key alternative to the overstimulation of the theme parks and water parks in Orlando.
7. Beach Getaways with Toddlers
A tried-and-true classic, family beach vacations are low-key fun for parents and little ones alike. Many toddlers enjoy building sand castles, splashing in the waves, and collecting seashells. Look for a beach with clean bathrooms, concession stands, and a shady playground for a break from the midday sun. If you can book a beachside hotel and avoid lugging your beach essentials to the sand each day, even better.
In Cape Elizabeth, Maine, guests of Inn by the Sea (widely recognized as one of the best U.S. beach resorts for families) follow a private boardwalk that winds through a wildlife sanctuary to Crescent Beach. On the other side of the country, Shore Cliff Hotel in Central California's Pismo Beach overlooks the Pacific Ocean; an old-fashioned pier and wide beach are the stuff that California family vacations are made of. In fact, there are toddler-friendly all-inclusive beach resorts all around the world!
If ocean waves and currents make you nervous with little ones, consider some of the best lake resorts in the U.S. for a gentler water experience with your toddler.
8. Train Vacations for Toddlers
There's something magical about train trips with toddlers. Parents and children have time to get cozy and watch the sights unfold together without navigating traffic or worrying about getting lost. With no lengthy airport security lines, no limits on the amount of liquids in your hand luggage, and no cramped seats, getting there via train—wherever there ends up being—may be the best part of your toddler's vacation.
SADDLE UP: 11 Best Dude Ranch Vacations in the U.S. for Families
Consider Amtrak's Coast Starlight from Seattle to Los Angeles, showcasing the towering peaks of the Cascade Range, lush forests, and swathes of Pacific shoreline. Children ages two to 12 receive a 50 percent discount on Amtrak vacations, while kids under two ride free on an adult's lap.
9. Staycations with Toddlers
A getaway close to home can be a standalone vacation or a useful trial-run to prepare for a longer trip, minus the lengthy family road trip or crankiness that comes from flying with kids. Staying home can be one of the best vacations with toddlers because it also you're saving on all kinds of costs that come with travel—hotels or vacation rentals, flights, rental cars—and can instead invest that money in exploring your own home town. Check out theaters, beaches, and zoos close to home, or turn your backyard into an outdoor oasis and invite friends over for a pool party, outdoor movie night under the stars, or roasted s'mores around the fire pit.
An overnight at an airport hotel is another way to make a staycation-style toddler vacation feel extra special. In Los Angeles, for example, the Hyatt Place/Hyatt House LAX offers midcentury design, spacious rooms with full kitchens, pack-n-play cribs, a swimming pool, and complimentary breakfast for a reasonable nightly rate. It's located just minutes from some of the South Bay's best beaches, and for airplane-loving kiddos there are plenty of opportunities for plane spotting.
10. Multigenerational Vacations and Cruises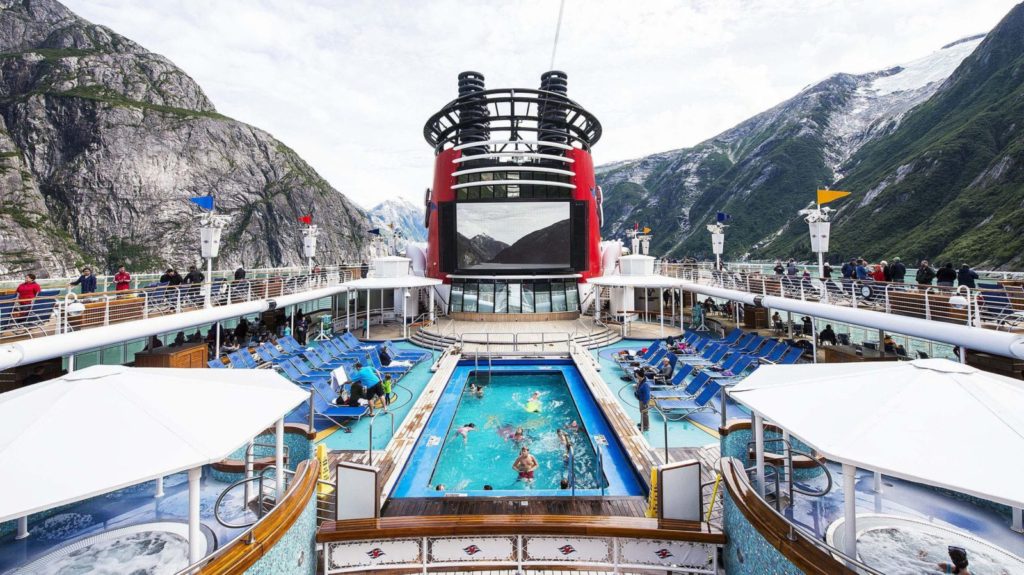 Shared travel experiences strengthen family bonds, and multigenerational family vacations are great because they also come built-in babysitters eager to spend a little extra time with your toddler. Among the most popular toddler vacations with multi-gen groups are family cruises, which generally include meals and entertainment, have activity options for all ages and physical capabilities (including onboard cruise ship water parks), and sometimes even let kids cruise free.
BABY ON BOARD: 10 Baby-Friendly Vacations That Everyone Can Enjoy
And if you've never taken a cruise before, or even if you're a seasoned cruiser but you've yet to take your first cruise with a toddler, it's hard to beat the Disney cruise ships for a toddler-friendly vacation at sea that's equally fun for older kids, teens and tweens, and (yes) parents and grandparents.
More from FamilyVacationist: