California has so much to offer vacationers. It's home to endless vacation backdrops: redwood forests, snow-capped mountains, vast deserts, picture-perfect beaches, rolling farmland, and big cities, all in one road trip-friendly package. And while there are plenty of ways to splash out on a luxury California vacation, there's no shortage of cheap California vacation ideas that are still full of fun, beauty, and good food.
Affordable California Vacation Ideas for Families
Whether you're looking for that just-right and ultra-affordable family vacation spot with toddlers or younger kids or want California vacation ideas for a group of traveling adults, these Golden State favorites are sure to please.
MAKE MEMORIES: 50 Family Vacation Ideas for a Trip They'll Never Forget
1. San Diego Vacations
Sunny San Diego has earned its laidback vibe, and it's easy to tap into it as a visitor. Let your family's preferences determine your perfect hotel. On the affordable front, traveler favorites include the retro-cool Kings Inn San Diego and the breakfast-included Surestay Hotel by Best Western San Diego/Pacific Beach. If you're willing to spend a bit more, you might consider the 44-acre island of Paradise Point Resort and Spa, with its kid-friendly lagoons, pools, and sandy beach, or the best-of-the-bay, best-of-the-city InterContinental San Diego.
BEACH TOWNS: 7 Fall Beach Vacations That Are Just as Much Fun When the Weather Turns Cold
The great news about a San Diego vacation is that it's easy to find great food on the cheap, and the attractions are sure to please the whole family. Cheap eats abound, and you can feast on some of San Diego's best food for a fraction of the price of typical tourist-town eats. As you're exploring, go a la carte and buy individual admissions at can't-miss spots like the San Diego Zoo, or bundle them into a Go San Diego Pass for up to 55 percent off the cost of individual admission for attractions and adventures.
2. San Francisco Vacations
Families love the Bay Area, and there are plenty of ways to keep costs in check. If you're looking to save on a San Francisco vacation, consider a bundled vacation package deal from a site like Hotwire or Travelocity. And though you'll need to research a bit to find them, San Francisco has plenty of kid-friendly hotels, including the fun and playful Argonaut Hotel.
CAN'T MISS: 11 U.S. Tourist Attractions That Live Up to the Hype
Be aware that hotels not close to San Francisco still sometimes have San Francisco in their name, so be sure to check the address before you commit. If you're not attached to staying in San Francisco, you can find affordable lodging in nearby cities like Oakland (home to Children's Fairyland, the Oakland Zoo, and other family favorites) and Berkeley. If you want to add a Wine Country jaunt (Napa and Sonoma both have plenty of kid-friendly attractions, and many Napa Valley hotels welcome kids), you might divide your stay so you're not worrying about getting back and forth. 
3. Disneyland California Vacation Ideas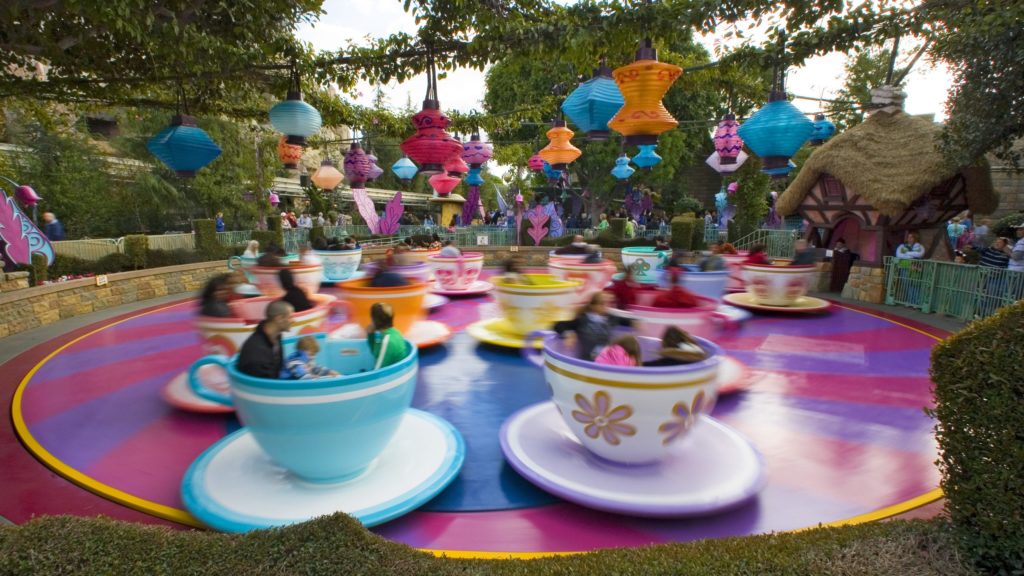 No list of family-friendly California vacations is complete without a mention of Disneyland Resort in California. Disneyland can get expensive fast, but the range of what you can expect to spend varies wildly, and can certainly be done on a budget. Disneyland has three on-property hotels, which get you perks like early admission hours and the ease of not needing to drive and park, and a host on unaffiliated hotels near Disneyland for families on a budget.
In fact, Disneyland is ringed by less expensive hotels that are within walking distance (or shuttle, as many of the properties run shuttles to both Disneyland and Disney's California Adventure Park), which can reduce the need to pay the daily parking rate at the park.
ULTIMATE GUIDE: Everything You Need to Know about Disney Genie and Genie+
When it comes to tickets, if you can opt for Value dates (often mid-week and in months when the crowds are smaller), you'll spend less on a per-ticket basis. You'll also reduce the per-day price of tickets if you buy multi-day passes.
But beware false economy: You're still spending more overall, so make sure to only buy a multi-day pass if you're actually going to use it. Food in the park (and outside the park in the Downtown Disney District) adds up quickly, so consider packing an easy-to-transport meal for breakfast or lunch to cut down on costs.
4. Los Angeles Vacations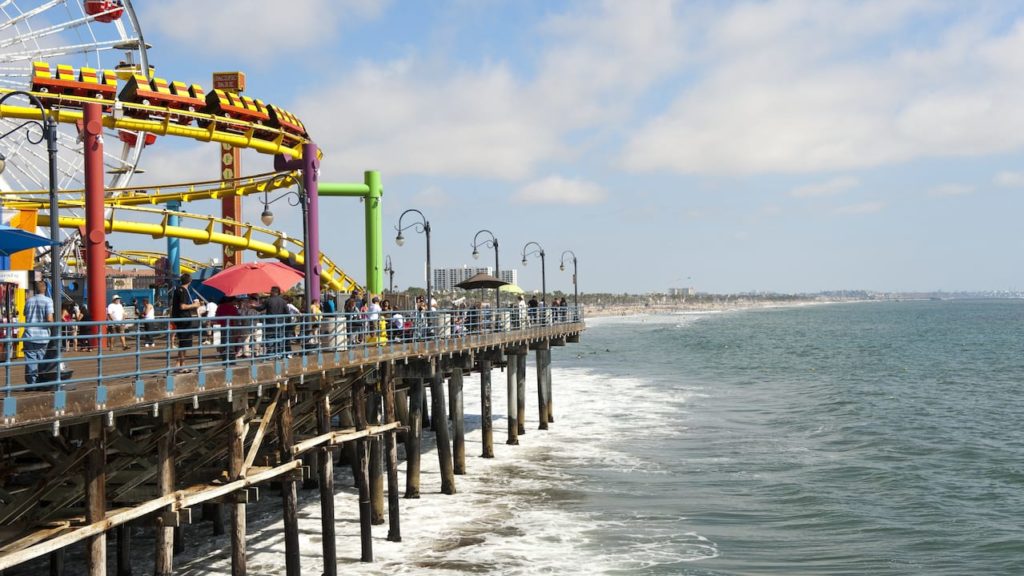 Glitzy Los Angeles presents a quandary for bargain-seeking vacationers: You'll need to balance savings with location. In LA, shaving off a few dollars on your hotel might add hours to the time it will take to get to the places you actually want to visit. That's why it's vital, as you're doing your Los Angeles hotel search, that you pay extra close attention to the map, and that you have a clear idea of what sights and attractions you most want to visit.
SOUTH OF THE BORDER: 13 Best Mexico All-Inclusive Resorts for Families
If sightseeing is at the top of your agenda, price out a bundled-admission package like a Southern California CityPass, which could save your family money (and will definitely save you time in line, since you won't have to buy tickets at each attraction). And remember that in LA, many of the best attractions are free. You'll only pay the price of parking for a trip to Venice Beach, the Hollywood Walk of Fame, the Griffith Observatory, the Getty Center, and more.
5. California National Park Vacation Ideas
It may be California's best-known national park, but Yosemite is certainly not the only one in California worth a visit. Six national parks plus dozens of national monuments, seashores, sites, historic trails, and more make California a wonderland for outdoor vacations.
WINTER WONDERLANDS: 13 Best National Parks to Visit in Winter
Staying in a national park can be affordable (or pricier, if you opt for an iconic national park lodge), but it generally requires some serious advance planning, especially at the more popular national parks. If you want to stay in a California national park—whether you're looking to camp, glamp, or stay at a lodge or hotel—you'll find the best options, dates, and rates by booking your vacation about a year in advance.
6. California Camping Vacations
California has the world's second largest park system in the world, so when it comes to family camping and hiking, you'll have plenty of beautiful landscapes ready to wow. There are so many options, in fact, that you'll make it easier on yourself if you settle on a region or type of family campground early in your search for California vacation ideas. That way, you can really dig into, say, the best coastal campgrounds (here) or best family campgrounds (here).
GREAT OUTDOORS: Pet Camping: 7 Things to Never Do When Camping with Pets and Kids
Choosing a price range can also help—you can even find some free campsites around the state. Reserve camping spots at state parks via the state's ReserveCalifornia system. Or check out HipCamp for options both within the parks system and more off-the-beaten path options.
7. California Glamping Destinations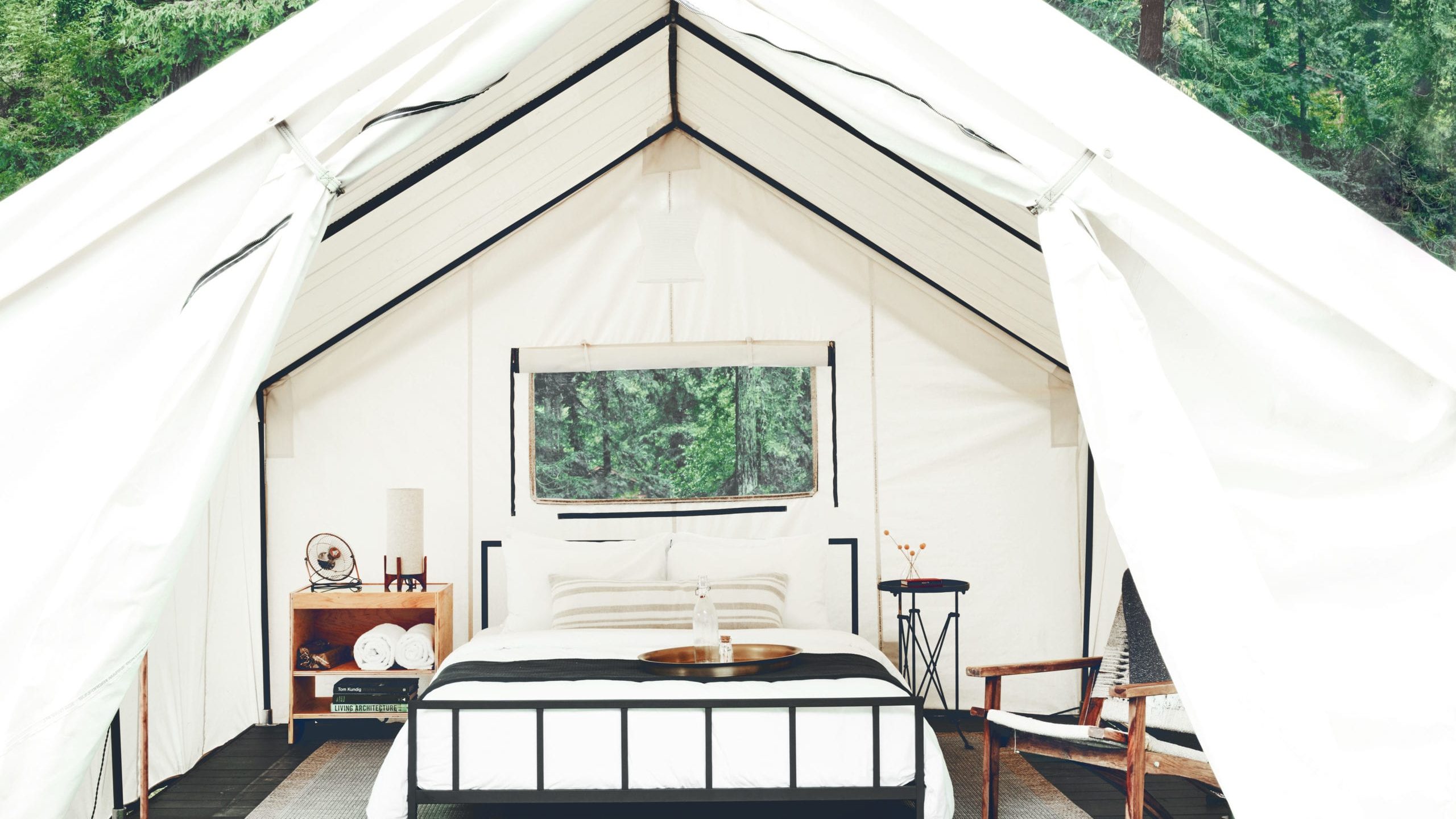 So you'd like an outdoorsy vacation but aren't up for the sleeping-on-the-ground, lugging-your-own-camping-gear life of traditional camping. You're hoping your a bed not on the ground, comfortable blankets, and maybe some running water. Good news: California has you covered. From full-on glamping resorts (like AutoCamp, pictured above) to single-site yurts on private property, California is studded with excellent (and oftentimes affordable) glamping options.
GUIDED TOURS: 7 Family Travel Adventures Where Someone Else Does All the Planning
If you're looking to browse, try GlampingHub, Glamping.com, and HipCamp. On the hunt for once-in-a-lifetime experiences? Check out this list of glamping destinations from VisitCalifornia.
More from FamilyVacationist: