Whether for a romantic couples vacation, a girls weekend, or even a wine country weekend with the kids, when you arrive in Sonoma or Napa with the general intention of drinking some wine, you won't be disappointed. Vineyards create a tapestry upon the land, wineries rise from the fields, and there's always a tasting room at hand. But to have the best wine-tasting trip to Napa County or Sonoma County, advance planning—and figuring out what kind of wine tasting experiences you want—will turn an average-to-good experience into a vacation to remember.
I spoke with Melanie Schwartz, owner of the wine-country concierge service Booker and Butler, about how to create the perfect wine country vacation. Here's her advice for planning a wine-centric (but not wine-exclusive) getaway to California wine country.
GOLDEN STATE: 7 Cheap California Vacation Ideas for Families
First, Ask Yourself: Napa or Sonoma? (Hint: There's No Right Answer)
Napa and Sonoma are neighbors with a lot in common. They're both driving-distance from San Francisco and are blessed with ideal conditions for grape growing and winemaking. They're both famously beautiful, and each shines in its culinary offerings, boasting everything from local farm stands to Michelin-starred restaurants. But, Schwartz notes, they differ dramatically in ways that count.
DELICIOUS DESTINATIONS: Where to Eat (and Drink) in Napa Valley
Napa's geography and relatively compact layout comes with benefits and drawbacks. In Napa, Shwartz says, "It's easy to get around and you are never far from your next glass of wine. But with notoriety comes popularity; it can get crowed in the valley."
Your preferred varietals might also draw you to Napa: "In Napa Valley, Cabernet is king and the quality of Cabernet Sauvignon from Napa is arguably the best in world. For whites, Sauvignon Blanc rules."
Sonoma, by contrast, is a huge county—more than twice the size of Napa. Schwartz says that Sonoma offers something special to people willing to explore a bit more. "While there are a number of well-travelled wine trails, so much of it is off the beaten path. You can get lost in Sonoma."
Sonoma's star varietals are also different. "Fans of Pinot Noir and Chardonnay are better served in Sonoma County, which has the greatest diversity of wines of any region in California." And Sonoma has both the Russian River and more than 50 miles of rugged and beautiful Pacific coastline to explore.
GO WEST: 7 Best West Coast Vacations for Families
Don't want to choose just one? If you have enough time and a car (or car rental), you can easily explore both Napa and Sonoma. But keep in mind that the two destinations are separated by the Mayacamas mountain range, and, Schwartz cautions, "The roads that cross the mountains are few, and driving them is far from carefree." If you decide to explore both Napa and Sonoma, consider planning them for two separate legs to your journey to spare yourself the daily commute between the two destinations.
Then, Answer These Wine Questions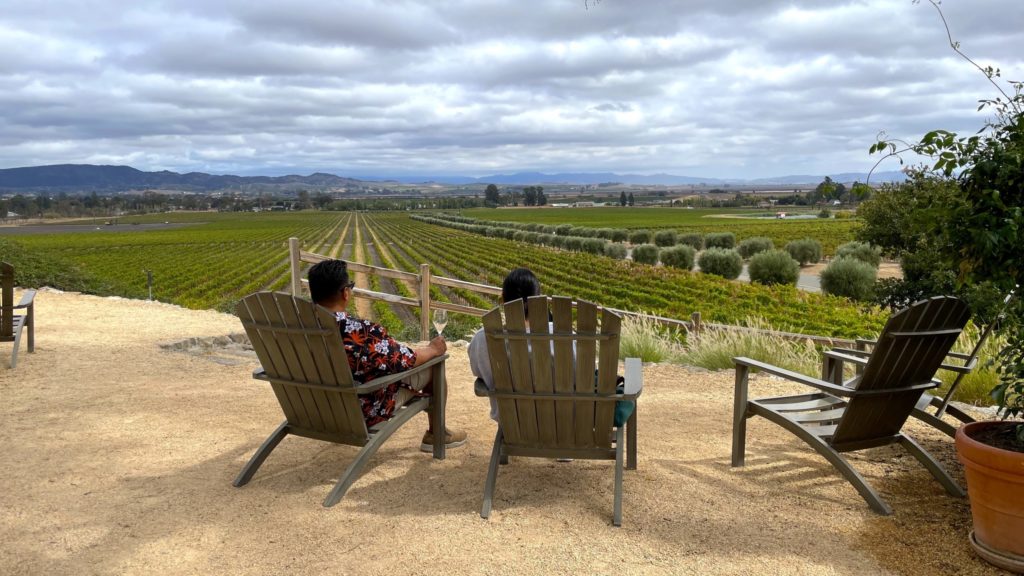 Whether you're a collector on a mission or a casual wine drinker looking to expand your horizons, it's important to ask yourself the following questions, which will help you identify what you actually want out of your wine tasting experiences and let you have the best trip possible.
1) What wines do you hope to drink and buy?
Schwartz always asks her clients about their preferred varietals, since that question alone narrows the choices from hundreds of wineries to a few dozen. Having a sense of your price points for tasting fees and bottles of wine will help you further narrow the options.
2) What's your goal in visiting Napa or Sonoma?
Before you go to Napa or Sonoma, it's important to decide if you're looking to buy or collect wines you already know and love, or are you hoping to explore new territory for your palate.
CENTRAL COAST: 13 Great Outdoor Activities for Families Around Pismo Beach
3) What type of wine tasting experience do you want?
Are you looking for something small and intimate, a group tasting setting, views of the valley, food pairings, or additional experiences like lunch, cave tours, art collections or historical settings, or production tours?
4) What other practicalities do you need to account for?
"If you want less time in the car driving to wineries, this can impact where to go," says Schwartz. "The number of people in your group might [also] limit your options." Once you understand your wine-tasting hopes and goals, it's infinitely easier to craft just the right itinerary.
Be Realistic about the Number of Wineries You'll Visit Per Day
After years helping people create their Napa and Sonoma itineraries, Schwartz says a common mistake she sees is people wanting to squeeze as many winery visits they can into one day. Rather than stumble through a day of wine tasting, be selective in your winery choices, then slow down and enjoy the experience.
Wineries typically open at about 10 and end tastings between 3:00 and 5:00 p.m. An ideal number of wineries for most people, Schwartz says, falls between two and four per day. Where you fall in this range, she says, "will depend on if your appointment is just a tasting or includes a tour or food component which take longer … and if you are also wanting to build time in the middle for lunch."
WHERE TO STAY: 17 Best Booking Sites for Vacation Home Rentals
There are other considerations to account for, like travel time between tasting rooms. When Schwartz creates itineraries for clients, she both accounts for drive time and leaves time for the unexpected. At some wineries the owner or wine maker might unexpectedly be part of your tour, an opportunity you don't want to rush, so she strategically leaves additional time at wineries where people might want to linger.
Take Time Out from Wine Tasting to Savor the Rest of Napa and Sonoma
Schwartz loves helping people plan wine country vacations, but encourages everyone to build variety into their trips by adding in other things to do in Napa and Sonoma. In addition (or instead of) wine tasting, she notes, "You can taste locally made olive oil, chocolate, and cheese, and learn about how/where they are made."
There are farmers markets to visit, food tours and cooking classes to join, and an abundance of small towns to explore. In Napa, for instance, Oxbow Public Market offers a "highly specialized curated collection of food/beverage retailers, and is great for stocking up on unique food to go, wine, cheese, meats, picnic supplies, kitchen gadgets, and dining accessories."
FIND A DEAL: 12 Best Hotel Booking Sites for Cheap Prices
Outdoor activities include the chance to "horseback ride through the vineyards, bike through the vineyards, hike in the many state and regional parks, paddleboard or kayak on the Napa River, take hot air balloon rides, or zip line in the redwoods." Spas in both Napa and Sonoma offer an astounding variety of indulgent experiences, from volcanic mud baths and CBD massages in Napa to Cedar enzyme baths and bathing rituals in Sonoma.
Whether you stay in downtown Napa, quiet Calistoga, picture-perfect St. Helena, newly hip Santa Rosa, charming Petaluma, or find a bucolic country inn outside one of the larger towns or cities, you'll be surrounded by the natural beauty and oenophilic abundance that makes these two Northern California wine countries shine.
More from FamilyVacationist:
Thanks to Melanie Schwartz and Booker and Butler for sharing expertise and ideas for this Napa and Sonoma article.