Travel lovers know by now that having kids doesn't mean giving up your international dreams. But some countries can feel like schlepping grumpy kids past historic sites of zero interest rather than making meaningful memories.
Finland, on the other hand, mixes modern infrastructure with easy access to the outdoors (75 percent of the country is covered in forest), plus novel cultural experiences and the kind of safety that lets parents take a deep breath. Here's why travel to Finland is great with kids and should top your list for a future family getaway.
DREAM TRIPS: 11 Best Family Vacation Spots in Europe
1. Summer Days Never End in Finland
Summer days can feel fleeting—but not in Finland. In its Southern capital city, Helsinki, June days last 19 hours. But travel farther north past the Arctic Circle to Lapland and you're in the land of the midnight sun. Meet reindeer (they're not just winter creatures!) at local farms or chase waterfalls and wander over hanging bridges at Oulanka National Park.
BIG SIGHTS: 10 Europe Tourist Attractions That Are Absolutely Worth Visiting
In August, join Finns in a yearly harvest by foraging wild berries and mushrooms (with the help of a local expert, of course.) Jet lag might have your hours out of sync with the rest of the country, but there's no bad time to be awake when the sun is up all night.
2. Finland Is Among the Safest Countries in the World
If your family values honesty, it's hard to find a better travel destination than Finland. In 2019, Finns received the top score on the "wallet test" where Reader's Digest reporters purposefully lost their wallets in the city. In Helsinki, 11 out of 12 wallets were returned. And overall, crime rates are super low in Finland compared to most other countries—it's in the top 25 safest countries globally. Not to mention, it's been named the world's happiest country for five years in a row—hopefully the kids absorb some of that cheer.
3. Its Capital City Has Tons Family-Friendly Activities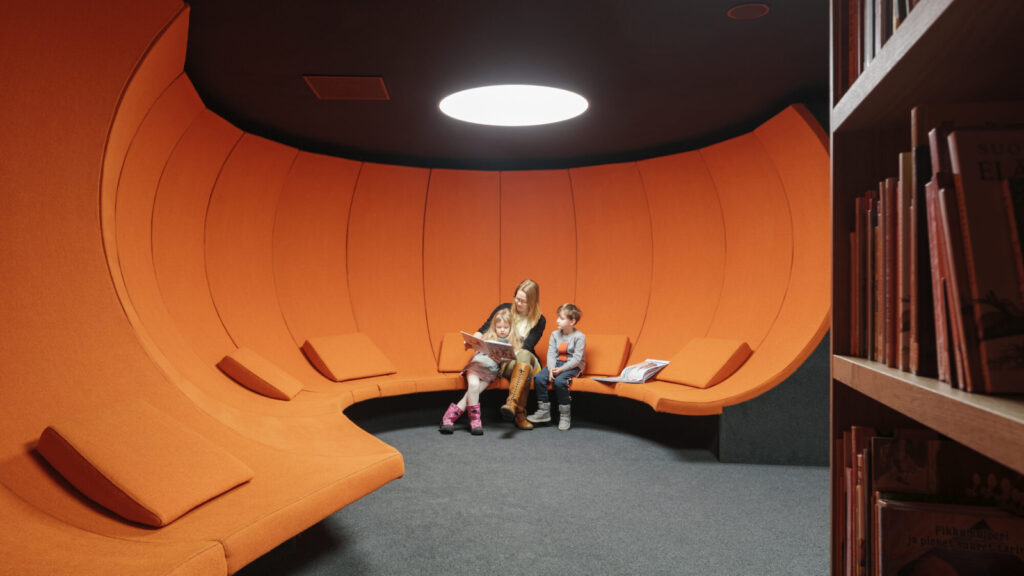 Helsinki is super walkable (and mostly flat), safe, and full of activities for kids (and parents!) to enjoy. Take a ferry and explore the underground tunnels at the Suomenlinna Fortress, then stop at the Suomenlinna Toy Museum, where kids can get a glimpse at toys that date back to the 1800s (and you can remind them no, you are not that old).
FAMILIES AND GROUPS: 12 Best Hotel Booking Sites for Cheap Prices
In the city center, kids can learn about Finnish life from the 18th to 20th century at the Children's Town, a free exhibit for kids connected to the Helsinki City Museum. And there are the usual suspects like museums and zoos—just done Finnish style. Most are an easy walk or train ride from downtown (transit is easy to navigate.) Heureka, the Finnish science center, has hands-on science demonstrations for older kids. The Korkeasaari Zoo is one of the world's oldest zoos and home to wolverines and reindeer. Or go underwater at Sea Life Helsinki and learn about creatures who dwell in the Baltic Sea and beyond.
But perhaps one of the coolest stops is Oodi, Helsinki's central library. This isn't like a library you've seen at home: Oodi is basically a hub of innovation, with 3D printers, recording studios, karaoke stations, and gaming rooms. While some of the library's services require a library card, many are open to visitors, including retro video games, a button making machine, an outdoor play area, and an interactive children's fairytale wall (secret door included). Other services need a reservation but not a library card, including the 3D printer.
4. There Are 200,000 Lakes in Finland
Want to get out of the city? No problem. Get away like the Finns do by booking a stay in the Lakeland district (lakes are kind of a big deal here—Finland has nearly 200,000). There are lots of cabins to choose from in this vast area, but if you want an all-inclusive feel, try Lehmonkärki Resort on the shores of Lake Päijänne—about two hours north of Helsinki by car.
AFFORDABLE EUROPE: Why Portugal Is the European Vacation Spot Your Kids (and Budget) Will Love 
Book a villa and take advantage of SUP boards, electric bikes, and both in-villa saunas as well as shared smoke saunas and saunas with 180-degree views of the lake. Päijänne National Park, a tree-covered strip of islands, is a quick bike ride, drive, or water taxi away for even more adventure opportunities. 
5. Finland Has Theme Parks Galore
Do your kids love Disneyland? Check out Finland's take on theme parks. At Moominworld, kids can interact with fairytale characters from the beloved children's books (and later TV series) published by Finnish author Tove Janssen.
Or head to Särkänniemi, which has roller coasters, rapids rides, and an aquarium. And located right in Helsinki, Linnanmäki has a historic wooden roller coaster, ferris wheel, carnival games—and proceeds support six child welfare organizations in the country. 
6. Bonus: It's Easy to Get to Finland
Finnair (the country's largest airline) has daily direct flights to Helsinki from New York City, Chicago, Los Angeles, Dallas, Miami, and Seattle—so major city dwellers can skip trying to entertain kids during layovers. Once you're in the country, you can settle in for city sightseeing, a scenic road trip, or hop on a domestic flight to get to the farthest reaches. Families who travel to Finland will find a whole world of activities year-round.
More from FamilyVacationist: