Disneyland has welcomed generations of families since its opening in 1955. And while most repeat visitors have their own traditions and things they love to do when they pass through the gates to the Happiest Place on Earth, even the savviest of park guests doesn't know everything there is to do at Disneyland or Disney California Adventure Park.
Lesser-Known Things to Do at Disneyland
In fact, some of the best things to do at Disneyland are the secret ones—the lesser-known parts of some of the most popular park attractions and locations. Here are a few of the unique things you can do at Disneyland that many people don't know about.
WHERE TO STAY: These Are the Best Hotels Near Disneyland for Families on a Budget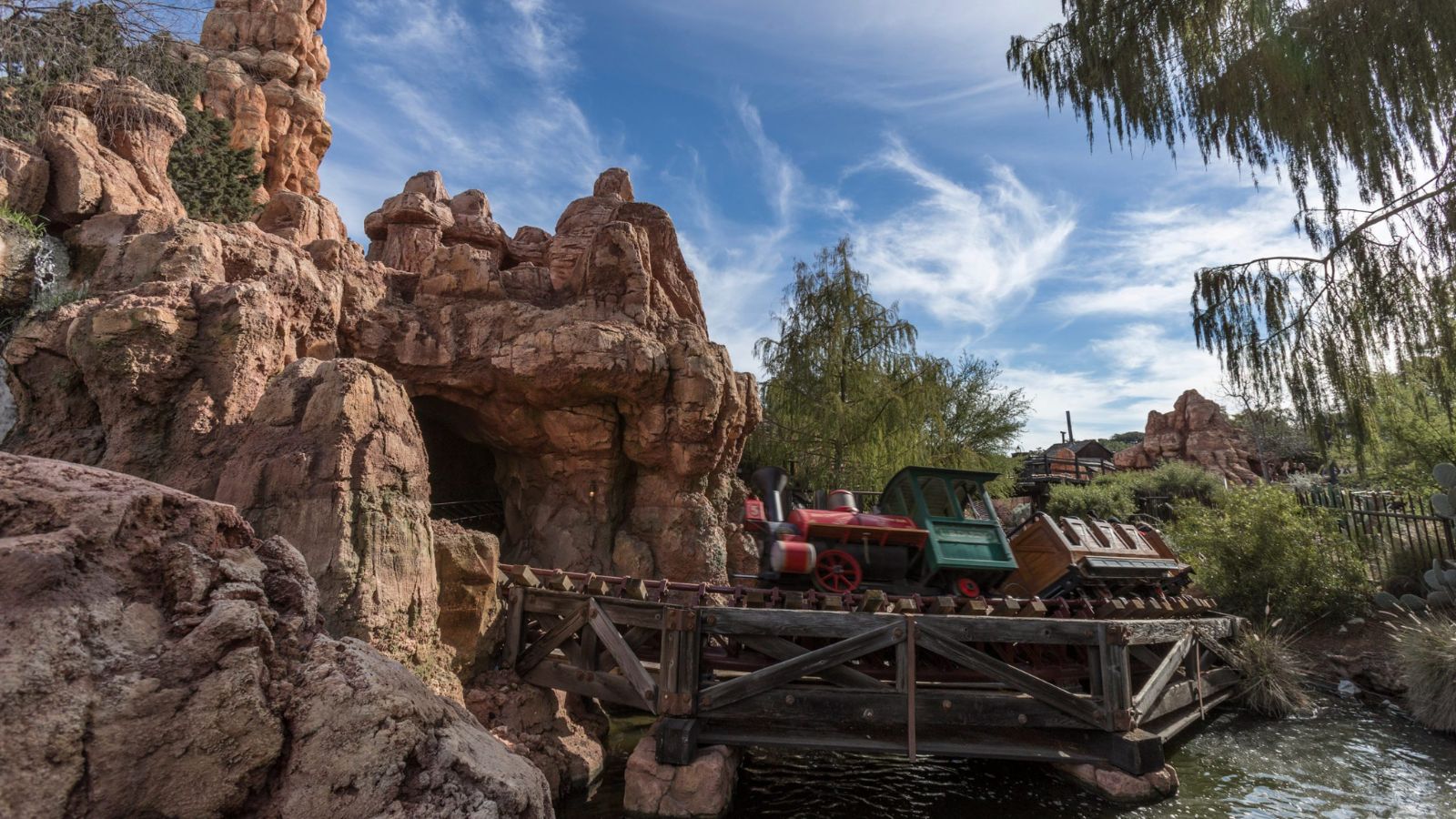 1. Take a Bakery Tour at Disney California Adventure
Disney California Adventure Park is a glorified (and Disney-fied) version of California, especially in the Pacific Wharf area of the park (soon to be reimagined as San Fransokyo from Disney animated film Big Hero 6).
ULTIMATE GUIDE: How to Use Disney Genie and Genie+
With the Bakery Tour, you can get a glimpse into a working replica of Boudin Bakery in San Francisco, and see how Disneyland's tasty sourdough bread is made. During the tour, you'll get to sample some fresh bread that was baked on-site too. 
2. Paddle Your Own Canoe at Disneyland Park
Did you know that there's one attraction at Disneyland that's fully self-powered? The Davy Crocket Explorer Canoes are completely propelled by guests and cast members, and the boats are not on a track, unlike other boats that travel along the Rivers of America.
GOLDEN STATE: 10 Kid-Friendly California Resorts That Cater to Families
The attraction is often overlooked by guests for more thrilling rides like Big Thunder Mountain Railroad or Pirates of the Caribbean, but these canoes should be on your list of things to do next time you go to Disneyland for the pure joy of a serene trip around Pirate's Lair on Tom Sawyer Island. 
3. Peek Inside Walt Disney's Apartment at Disneyland Park
In the main hub near the train station just after entering Disneyland you'll find the Main Street Fire Department. Above it is a second-floor apartment where a small window light is always on. That apartment was where Walt Disney and his wife Lillian would stay when they were at Disneyland.
NO KIDS ALLOWED: 8 Romantic California Getaways for Couples
Guests who book the Walk in Walt's Disneyland Footsteps guided tour have the chance to go into this normally off-limits area and see where Walt Disney and his family enjoyed their private moments in the park. A highlight of the tour is getting to see the view from the window where Walt looked out onto Main Street USA, usually before going into the park to greet guests himself.
4. Spot the Test Wall of Bricks at Disneyland Park
There's an unusual wall in a secluded corner of Main Street USA where a variety of bricks seem to be stacked in a haphazard way. This is known as the test wall and is a bit of Disney history in plain sight.
SAVE MONEY: 7 Affordable California Vacation Ideas for the Whole Family
The wall is said to have been used to show Walt Disney and others who were working on building Disneyland a few options for how bricks could look on Main Street USA. But with supplies and time running short, the test wall actually made it into the park. You can find this little slice of history on the right side of Main Street USA between Starbucks and Disney Clothiers. 
5. Watch Cars Land Illuminated Every Night at Disney California Adventure
With three attractions and multiple dining spots, it's no surprise that Cars Land is one of the most popular areas of Disney California Adventure. Every night, the themed area's neon signs light up and you can hear the fan-favorite song "Sh-Boom" playing throughout the land.
SET SAIL: Everything You Need to Know about Disney's Cruise Ships Before You Book a Disney Cruise Vacation
Guests often line the street or dance in the middle of the street during the music and watch everything come to life at night. It happens at a different time each night (coordinated to sunset) so be sure to ask a cast member when the lighting will take place.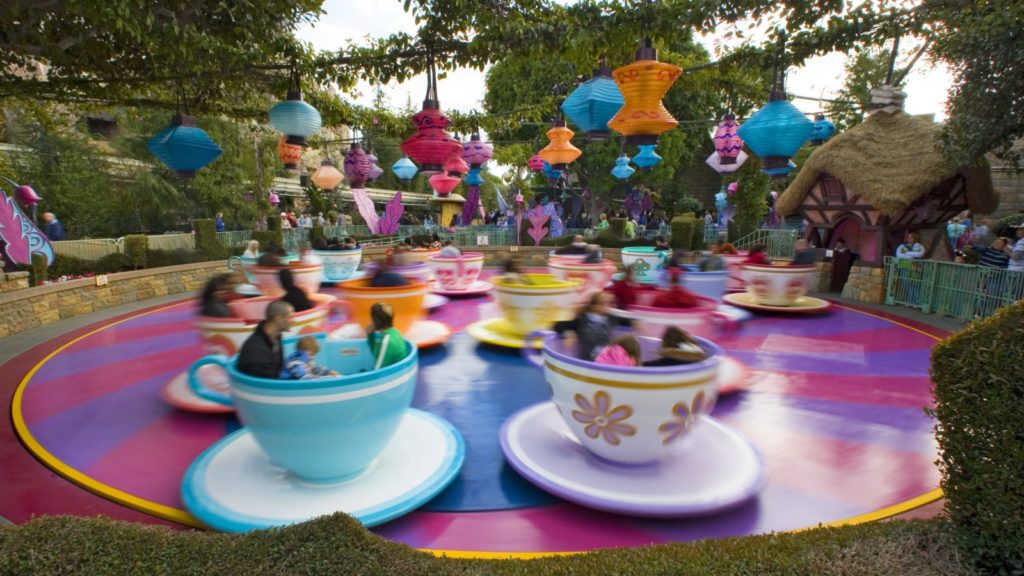 6. Walk Through Sleeping Beauty Castle at Disneyland Park
Most guests know you can walk through the tunnel of Sleeping Beauty Castle into Fantasyland, but there's also another entrance into the castle that leads to a walkthrough attraction. Look for the small opening just behind the castle in Fantasyland that leads into a dark corridor where you'll be able to see displays showing the story of Sleeping Beauty.
MORE DISNEY SECRETS: 9 Things You Didn't Know You Could Do at Magic Kingdom
The walkways through Sleeping Beauty Castle are narrow and can be very dark, so if you're taking kids to the park you may want to consider whether it's appropriate for your little ones.
7. Snap a Photo with a Petrified Tree at Disneyland Park
You can spot a genuine petrified tree with a unique history in the heart of Frontierland near The Golden Horseshoe dining spot. Walt Disney originally bought the tree to be displayed at his home, but in 1957 his wife Lillian gifted the tree to Disneyland. There's a small plaque that tells the history of the tree, and it's a cool spot to take a photo and marvel at another nod to Walt Disney's legacy in the park. 
More from FamilyVacationist: