Figuring out when to go to Disney World in Orlando or Disneyland in Anaheim can be a daunting task, especially if you want to go when the Anaheim or Orlando theme parks are the least crowded. After all, the one thing nobody likes at a theme park is a long line on a hot day.
Even though the top amusement parks for kids really don't have a "slow season" anymore, there are a few times each year when the theme parks are definitely slower. At these, visiting the Orlando and Anaheim parks (and the Disney water parks for that matter) is a lot easier and less crowded. So pack your Disney luggage and your best pair of mouse ears: Here's what you need to know about avoiding crowds at all the Disney parks in the U.S.
WHERE TO STAY: 13 Best Disney World Hotels for Every Age Group and Interest
The Best Time to Visit Disney World to Avoid Crowds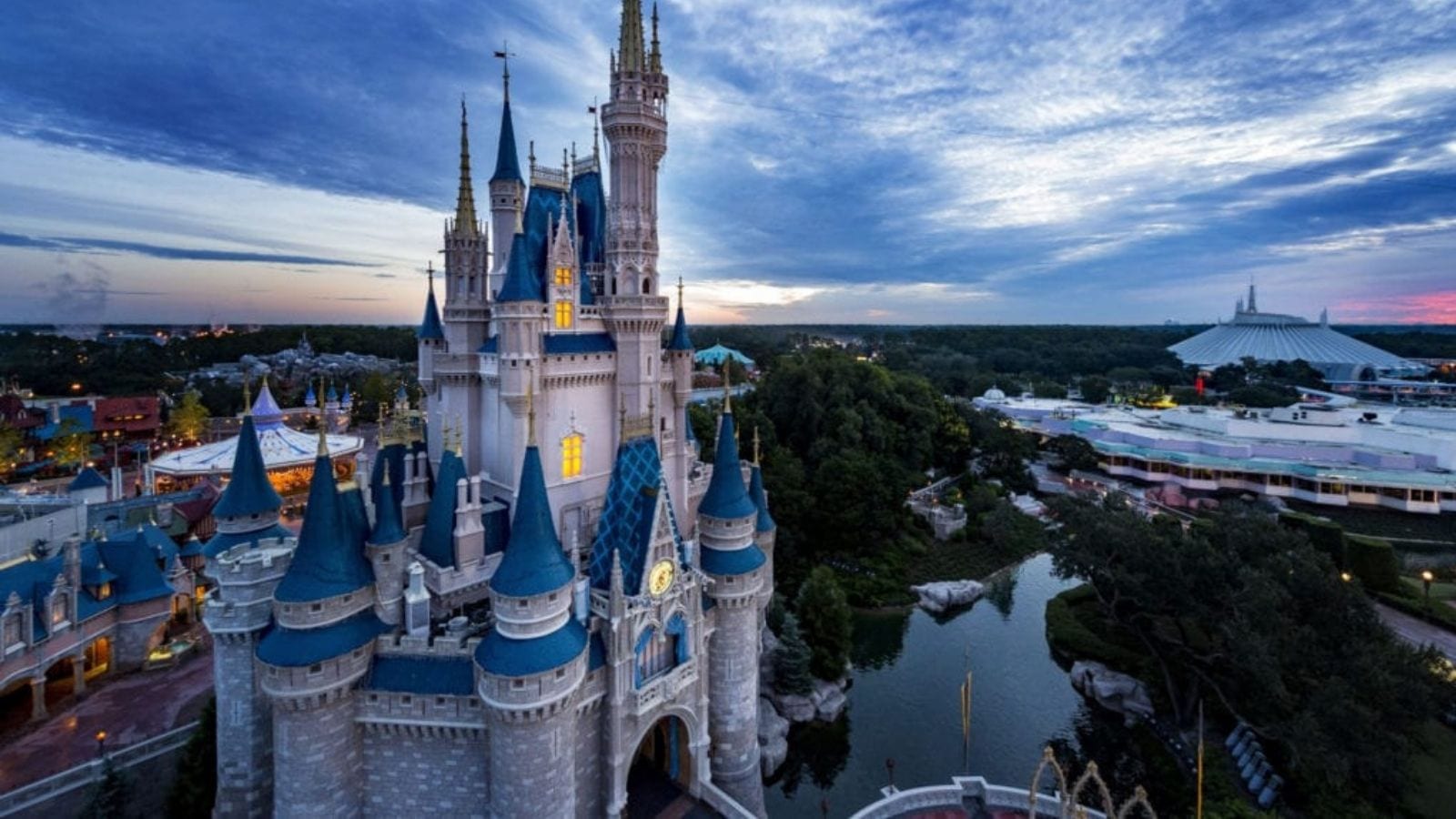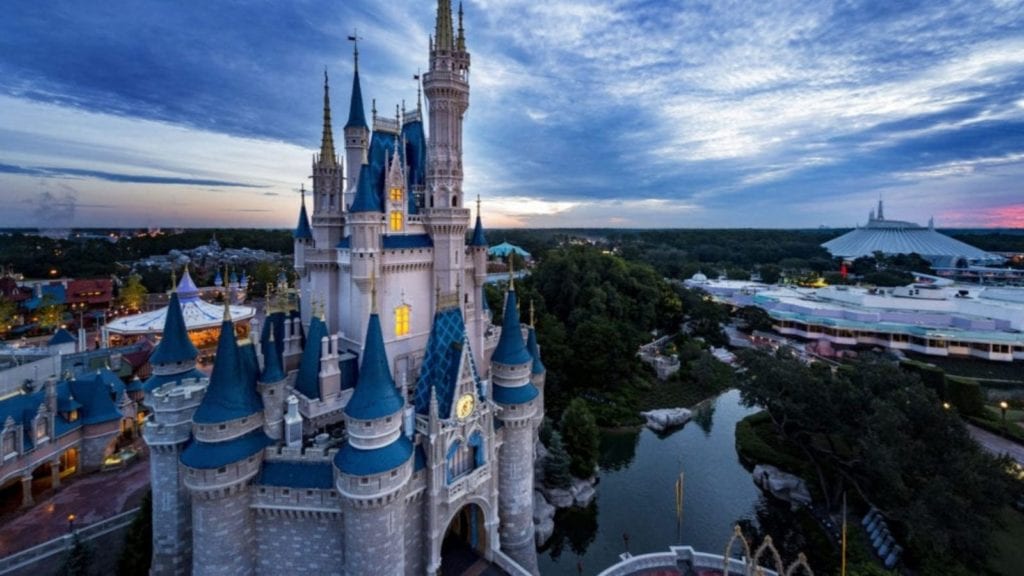 It may seem like the crowds at Disney World never calm down, and what was once considered the off-season is now filled with new shows, festivals, and events. But there are still a few lighter-than-normal times to visit Disney World in Orlando.
1. Mid-January Through Mid- February is the Best Time to Go to Disney World
The period from the middle of January to the middle of February is the least crowded time of the year to hit Disney's Orlando theme parks (Magic Kingdom, EPCOT, Animal Kingdom, and Hollywood Studios, the latter of which is home to Disney's Star Wars Land). Why is this the best time to go to Disney World and other Florida attractions? Because people are wrapping up holiday travel and trying to pay for all their holiday spending.
WINTER BREAK: The Best Places to Visit in February
From mid-January to mid-February, you're most likely to encounter shorter lines for attractions. That said, the Disney World park hours are also a little shorter. The best experience to see during this slow time is the Epcot International Festival of the Arts, which runs every year from January through the end of February.
2. The End of August Through Mid-November Is Another Good Time to Visit Disney World
Yes, the late summer and early fall months are a little warmer than what's ideal in Orlando, the period between the end of August and the middle of November makes a great time to go to Disney. This is when kids are heading back to school after their summer vacations, and many families just aren't thinking about travel again just yet.
BEACH TIME: 10 Dreamy Florida Beach Resorts That Are Perfect for Families
That said, there is one Disney park in Orlando you should avoid at this time of year if you don't want to deal with crowds, and that's EPCOT during the Epcot International Food and Wine Festival. Every day is busy during the festival, and even more so on the weekends. But that also leaves the other parks a little lighter on the crowds.
3. Early December Is the Best Time to Go to Disney World During the Holidays
If you're planning a family trip to enjoy the beautiful holiday decorations and festivities in December, be aware that the closer you get to Christmas the busier the parks become. Heading to Walt Disney World at the very beginning of December will ensure that all of the holiday celebrations are in full swing, but the crowds are light relative to the rest of the holiday season.
ULTIMATE GUIDE: What to Pack for Disney World and Disneyland Vacations
The Best Time to Go to Disneyland to Avoid Crowds
Disneyland in Anaheim is a little different in terms of crowds than Disney World, especially since many of the visitors are locals or coming from within driving distance on a California family vacation. So, the best time to visit Disneyland and Disney California Adventure Park is when kids are in school.
1. Early January through Mid-March Is the Best Time to Visit Disneyland
January through the middle of March is the perfect time to go to Disneyland. The crowds are genuinely light, the weather is nice, and even the hotels near Disneyland are less crowded. Park hours might be shorter during this time, but that shouldn't deter you from going, especially since the lines will be shorter too. If you're looking at an early spring trip, expect Disneyland to come alive with fresh blooms on its iconic cherry blossom trees around the castle hub.
2. Early May Is Another Great Time to Experience to Disneyland
The crowds do start to pick up around in early May, but they aren't unmanageable by any means. The closer you get to Memorial Day, though, the more crowded the Disney parks tend to get. Either way, the weather around this time is perfect for enjoying an entire day out without needing a break from the heat.
DISNEY PARKS: Everything You Need to Know About Disney Genie and Genie+
3. Mid-September through Mid-October Also See Smaller Crowds at Disneyland
If Halloween is your favorite holiday then mid-September through mid-October is going to be the best time to go to Disneyland. The crowds aren't non-existent, but they also aren't as bad as you'll find during the park summer months. Both Disneyland and Disney California Adventure have their own way of celebrating Halloween that are worth checking out.
4. Early November though Mid-December Are the Best Time to Visit Disneyland During the Holidays
There's nothing like the holidays at Disneyland. The castle gets a magical dusting of snow, Main Street USA is covered in garlands and lights, and even Cars Land at Disney California Adventure Park gets a festive makeover.
FASHION POLICE: What Not to Wear to a Theme Park (and What to Put on Instead)
Except for the week of Thanksgiving, early November through mid-December is a great time to experience the holidays at Disneyland. The early part of December can bring some crowds, especially on nice weekends, but it's similar to the smaller early May crowds. The closer you get to Christmas, the bigger the crowds become.
What Is the Sweet Spot for Visiting Walt Disney World and Disneyland?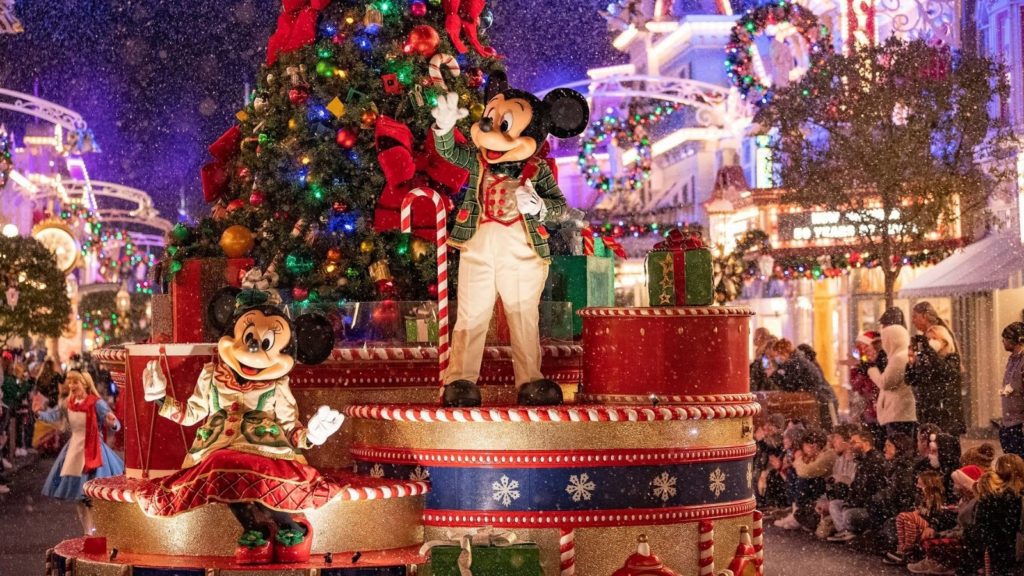 This is somewhat of a trick question because the answer is whenever you can! There's always something new to do at both the Anaheim and Orlando parks, and even if the crowds are large, most people enjoy still hanging out at one of the many restaurants or playing at their Disney World hotel pool.
If we had to pick, though, the absolute perfect time to go to Walt Disney World is mid-January through mid-February, and the sweet spot for visiting Disneyland is mid-September through mid-October.
More from FamilyVacationist: