Mountaintop castles, Jurassic-looking sea caves, whitewashed buildings sprinkled along cobblestone streets—you might think you'd have to travel the length of Europe to spot scenes like this on a single trip, but actually you can find all these and more on a Portugal family vacation.
Visiting Portugal with Kids
Accessible by several nonstop flights from the United States, Europe's westernmost country is chock-full of storybook landscapes and easygoing activities for everyone in the family to enjoy. Here are five reasons to put Portugal on your family vacation ideas wish list.
SPRING FORWARD: 8 Spring Break Ideas for Families on a Budget
1. Portugal Family Vacations Are Budget-Friendly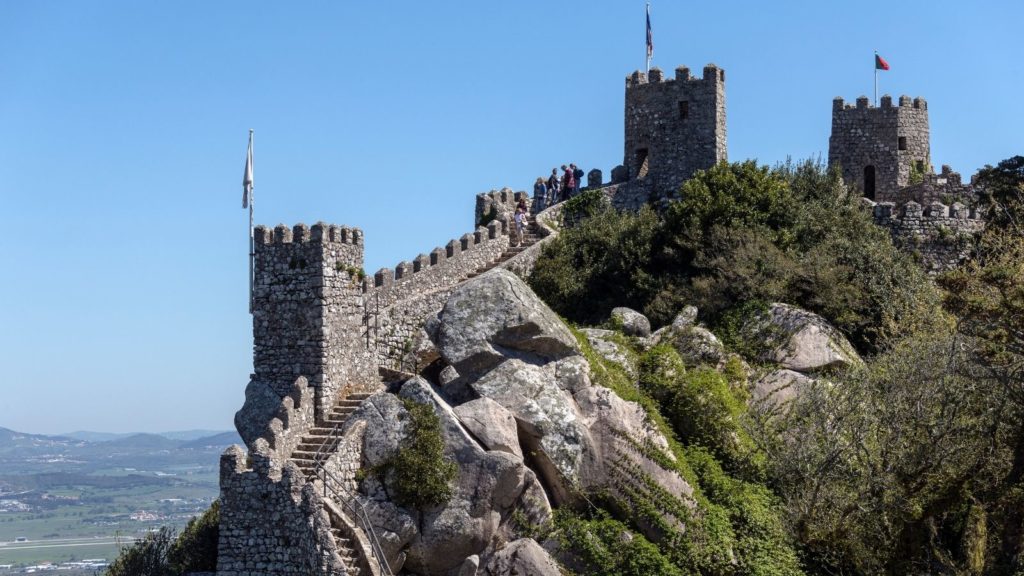 You may not think of Europe as a cheap family vacation destination, but Portugal is the exception to the rule. When it comes to hotel prices (even on big-name luxury hotels), dining, and kid-friendly activities, Portugal family vacations are significantly more affordable than trips to many other places in Europe. And affordable flights from the U.S. are widely available too.
SENIOR TRAVEL: Over 50 and Love to Travel? These 7 Tour Companies Are Perfect for You
In fact, you can spend less visiting Portugal with kids than in many of the top family vacation spots in the U.S., especially if you travel during low season (December through March) or shoulder seasons (May and early June, and again mid-September through October). Airfare deals to the capital city of Lisbon abound during these less-visited times of year.
2. Portugal's Landscape Is Incredibly Varied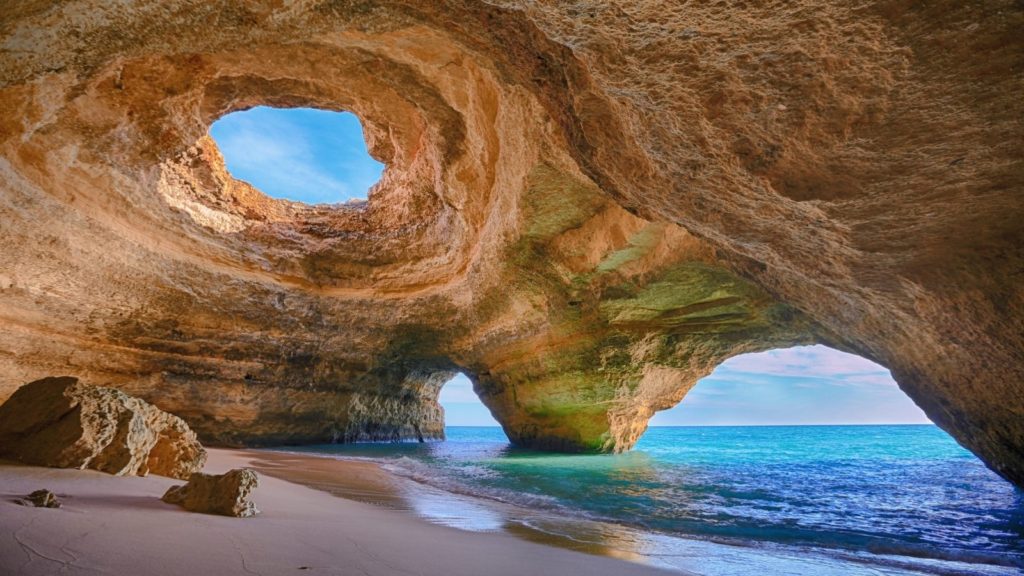 No matter where you stay on Portugal's mainland, you'll have access to its rugged yet blissful beaches; rolling hills home to sought-after wineries; cities and sleepy villages full of culture, history, and opportunities to immerse your children in the local way of life; scenic (and easy) hiking trails; and castles galore.
TAKE A HIKE: 10 Best Travel Shoes for Walking All Day Long
And yet, every place in Portugal has its own vibe and "specialty" as well. If you can't decide on one home base for your visit, it's possible to split your Portugal family vacation between two or more locales, because many tourist attractions are within just a couple hours' drive of each other.
Families with more room in their budget and schedule might want to consider a trip within a trip from the mainland to Portugal's Azores or Madeira archipelagos, each of which opens up a whole new type of experience. You can also fly directly from the East Coast in the U.S. to the Azores in under five hours, which makes Europe feel pretty accessible even if you're flying with young kids.
3. Portugal Family Vacations Have Something for Everyone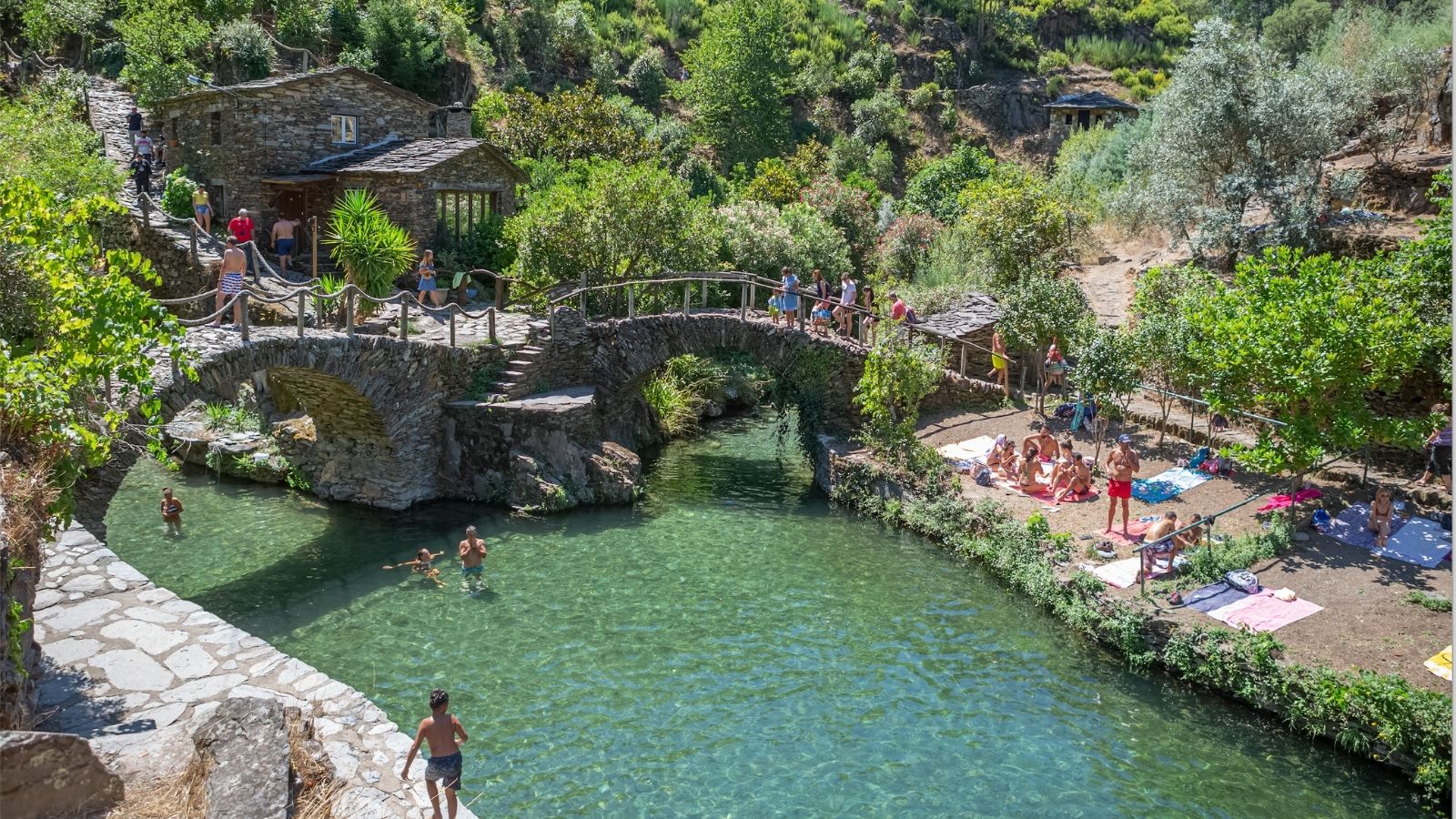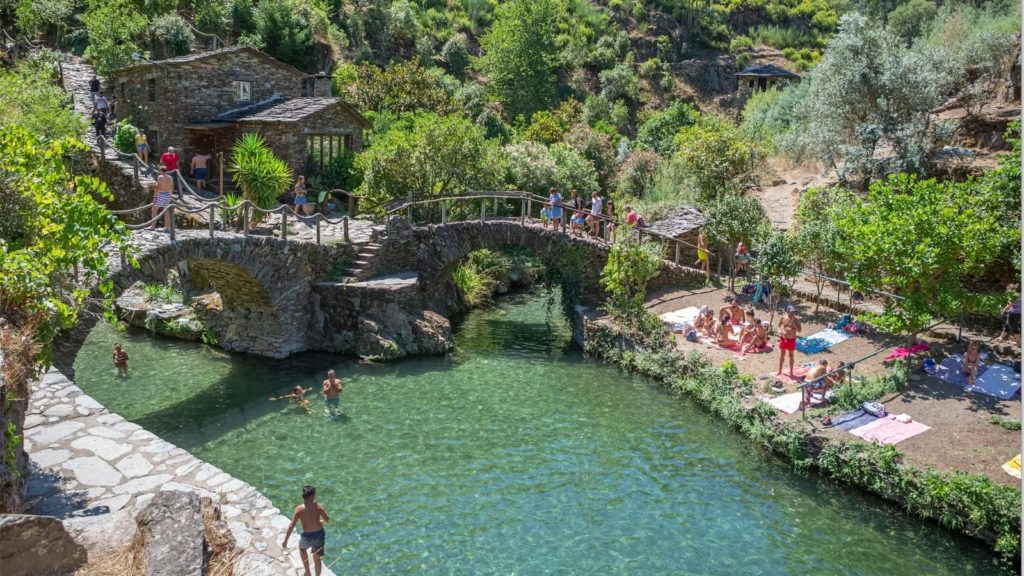 One of the best places for families to visit in Portugal is The Algarve, its southernmost coast. Here, you'll find more family beach vacation spots, the country's famed sea caves, clusters of whitewashed villages, and a charmingly sleepy "Mediterranean" feel. (While Portugal is not part of the Mediterranean, it has a similar climate.)
SUN AND SAND: 25 Beach Essentials You Need for Every Sun-Soaked Vacation
On the other hand, pedestrian-friendly Lisbon is a stepping stone for urban family travel adventures. Visit for the postcard-perfect seaside town of Cascais and the mountains of Sintra, which captivate visitors with its namesake town, palaces, and castles—most notably the world-famous Pena Palace, Quinta da Regaleira, and Castle of the Moors.
Other family-friendly destinations throughout Portugal's mainland include the hobbit-style haven of Foz d'Egua, as well as the country's Alentejo region, where farm stays connect kids with the earth and the Alqueva Dark Sky Route provides otherworldly stargazing opportunities.
4. Portugal's Family-Friendly Hotels Love to Spoil Kids
There are regular family hotels, and then there are family-friendly hotels that go the extra mile when it comes to spoiling little ones. In Portugal, they specialize in the above-and-beyond variety of kid-friendly hotels. Here are two that really stand out.
Monte Santo Resort – Carvoeiro, Portugal
At the Algarve's Monte Santo Resort, parents can stay free if their kids book accommodations—a fun twist on the popular "kids stay free" incentive you often see in the hospitality industry. Here, however, it's more than just marketing. 
TRAVEL HAPPY: The Most Comfortable Travel Clothes Brands
The hotel offers thoughtfully designed activities for kids as well as all members of the family; a youth club and adjacent outdoor playground; a large resort-style pool surrounded by tranquil gardens; and an inventory of baby travel items available to parents who need them in a pinch (think swim diapers, bottles, and food) as well as babysitting services.
The guest rooms at Monte Santo Resort range from one-bedroom studios to two-bedroom suites and even three-bedroom townhomes perfect for multigenerational vacations or large families traveling together. The hotel is only a 10-minute walk to charming downtown Carvoeiro and a short drive to the Seven Hanging Valleys Trail access point to Benagil Cave.
Penha Longa Resort – Linho, Portugal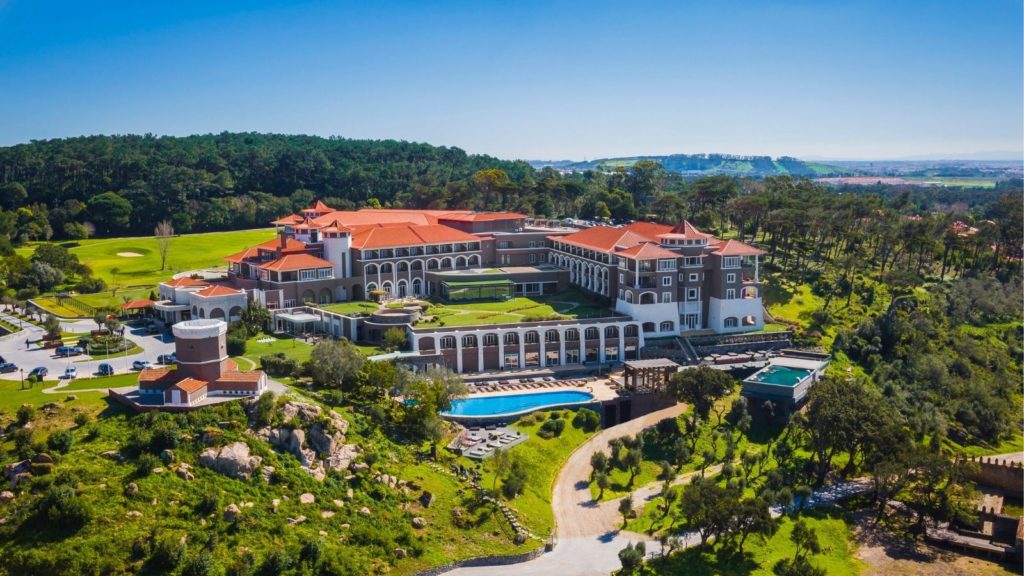 Tucked away in the Sintra mountains just outside Lisbon, this Ritz-Carlton property makes it easy for families to discover the area's history and landscape. The Penha Longa Resort actually sits within a 545-acre national park, deemed a UNESCO World Heritage Cultural Landscape, while an ancient monastery on-site (now used as an event space) offers a glimpse into the life of monks in the 14th Century, through daily tours.
WHAT TO WEAR: 10 Best Travel Leggings with Pockets, According to Reviewers
Trails abound throughout the Penha Longa grounds, and families can easily explore by foot or bicycle (with baby seats, if needed) offered by the hotel. Elsewhere throughout the property, a woodland-themed playground and dedicated kids' club keep little ones entertained. On-site restaurants, a game room, and an indoor pool round out the family-friendly amenities.
Beyond the resort grounds, the town of Sintra and its striking palaces and castles are mere minutes away. Cascais is another 15-minute drive from the hotel, while bustling Lisbon is only about 30 minutes, which makes traveling to and from the airport quite convenient on Portugal family vacations.
5. It's Easy to Avoid Big Crowds When Visiting Portugal with Kids
Depending on when you visit and where you stay, you can relish smaller crowds and a much more relaxed pace than at the more widely visited European tourist attractions. The Algarve, for example, is generally much less congested than Lisbon and its surroundings, regardless of the time of year.
MOVIE MAGIC: 11 Best Outdoor Projector Screens for Your Backyard Movie Night
Visit the Algarve between March and June to encounter even fewer crowds, even at major attractions. This is not at the expense of weather, either, as you'll still enjoy plenty of sunshine and temperatures that hover in the 60s and 70s Fahrenheit if you choose Portugal as a family spring break destination.
Similarly, visiting more populated areas like Lisbon outside of high season means shorter lines and wait times when it comes to sightseeing, dining out, and other activities.
More from FamilyVacationist: