The best tours for seniors offer a mix of independence and support, allowing you to see the world with just a little more help and structure to make everything easier.
Most senior travel tours do a good job of meeting the needs of travelers in their 50s, 60s, 70s, 80s, and even 90s.
Here are the travel tour companies for seniors that shine especially bright when it comes to the offerings, amenities, and details that serve older travelers.
By the time you hit 50, you've learned a lot about how to make the best use of your travel time. It's no accident that older and wiser travelers tend toward senior travel tours, which offer the chance to leave the driving to someone else, not sweat the details, and be freed up to really enjoy a destination, including some you might not feel prepared to visit on your own.
2024's Best Travel Tour Companies for Seniors
And while age is just one of the many factors that defines your travel style, most tours for older travelers go above and beyond to make their tours for seniors really work for everyone on the trip. That's especially true of the senior travel tour companies on this list, which don't just accept older travelers but actively cater to them.
BRING THE GRANDCHILDREN: 8 Grandparent-Grandkid Vacations for Active Seniors
1. Road Scholar
With its educational focus and tours spanning more than 100 countries and all 50 states in the U.S., Road Scholar (formerly known as Elderhostel) is a perfect fit for curiosity-driven lifelong learners. The company's average guest age is 72, but participants on these travel tours for seniors range in age from 50s to 90s. Programs are ranked by level of activity, and span the spectrum from "Easy Going" (focusing more on classroom learning) to more physically demanding options like the outdoor-adventure focused "Outdoor: Challenging" programs.
GUIDED TRIPS: 7 Affordable Family Travel Adventures Where Someone Else Does All the Planning
Road Scholar also offers "Choose Your Pace" senior travel tours that let you adjust your level of challenge on a daily basis. And for skip-gen vacations (grandparent-grandchild vacations that "skip" the generation in-between), Road Scholar offers Grandparent Programs, a series of fun-for-all senior tours designed specifically for grandparents traveling with their grandkids.
More Details about Road Scholar:
Average group size: Road Scholar's smallest groups (called "micro groups") host 12 or fewer participants. Regular small group trips for seniors average 13 to 24 guests.
Main demographic: Lifelong learners over the age of 50.
How to book: Directly through Road Scholar; via Travelstride, a tour specialist online travel agent (OTA) that offers more than 1,500 Road Scholar trips; or through a travel agent such as AAA.
2. Globus
For more than 90 years, Globus has been a trusted guided tour specialist that ranks among the best travel tour companies for seniors. One of the ways it translates age into wisdom is by recognizing that a one-size-fits-all tour doesn't work for everyone. Its wide range of touring types significantly boosts the chance of creating personalized matches between you and your destination.
ACTIVE TRAVEL: 5 Best Senior Adventures for Travelers Age 50+
For instance, some travel tours for seniors offered by Globus focus on the biggest tourist attractions that first-time travelers won't want to miss. But there are also plenty of itineraries in Italy, the Mediterranean, the U.K., and the U.S. that earn the company's Undiscovered designation by focusing on off-the-beaten-path attractions and experiences. And for couples and groups with different interests, Globus's Choice Touring format gives you a variety of included activity choices at each destination.
More Details about Globus:
Average group size: Globus tours range from about 24 people for small-group discovery tours to about 36 people for a traditional coach tour.
Main demographic: Adults (mostly older adults) looking for a wide variety of experience options.
How to book: You can book directly through Globus (the customer service reps are helpful); or via Travelstride, Tourhub, or TourRadar, all of which are tour specialist OTAs; or through a travel agent such as AAA.
3. Intrepid Travel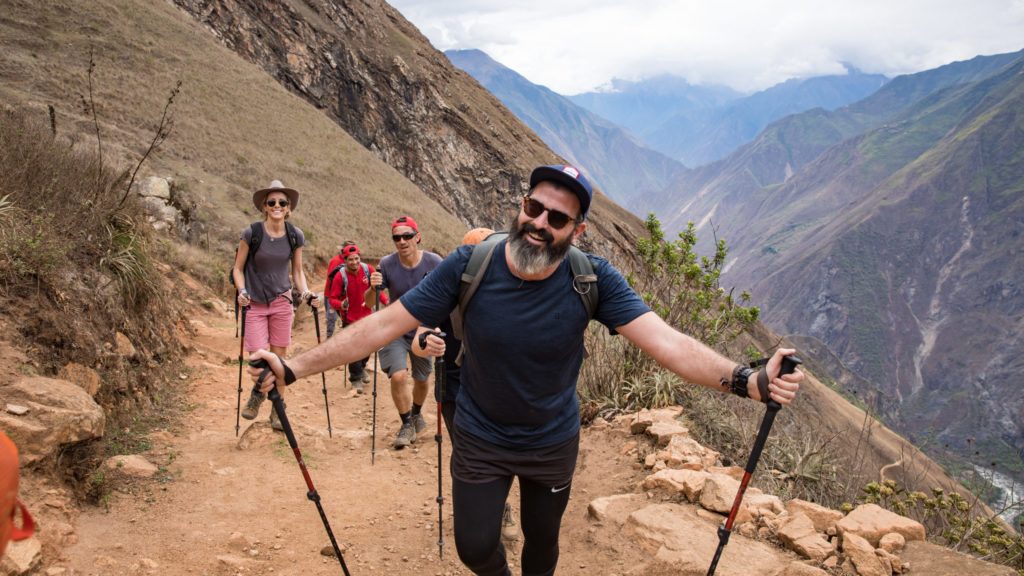 With its focus on active trips, you might think of Intrepid Travel as a tour company geared toward younger people. But Intrepid Travel'''s North America Managing Director Matt Berna sums up the company's age-inclusive ethos when he says, "Life is an adventure at any age and it's highly likely you'll find people of similar age and interest sharing—and enjoying—the trip right alongside you."
TRIPS OF A LIFETIME: 12 Best Amtrak Vacations and Scenic Train Rides in North America
In fact, Intrepid says that senior travelers who fall into the 50+ age category are among the most interested in its new active trips, which include walking and trekking tours, cycling trips, and multi-activity adventures in national parks and other areas of great natural beauty. The company designs tours that are meant to be enjoyed rather than being a constant endurance test. Berna says a "general level of health and fitness" is all that's needed to make the most of the experience.
More Details about Intrepid Travel:
Average group size: Most trips average about 10 people, a nice small number that keeps the group nimble enough to travel easily and allows everyone a chance to get to know one another.
Main demographic: Age isn't as important as activity level on Intrepid tours. The company is a good fit for active adult travelers of all ages.
How to book: You can go straight to Intrepid to book; or book through a tour specialist online travel agent such as Travelstride, Tourhub, or TourRadar.
4. Trafalgar
With a century of experience showing people the world, Trafalgar is one of the tour industry's largest and most trusted brands. And with 60 percent of its guests falling into the 50 to 71 age range, it's also an expert in travel tours for seniors.
PACK WELL: 12 Best Luggage Brands for All Types of Travelers
With its mix of travel directors (who oversee all the details) and local specialists (who bring every destination to life), Trafalgar creates senior tours that offer both novelty and comfort. Recognizing that health and safety is more of a concern now than ever, the company pioneered the tour industry's first Wellbeing Director position, which focuses entirely on ensuring suppliers and partners are following health protocols and handling all health-related queries.
More Details about Trafalgar:
Average group size: Trafalgar's small group tours run between 22 and 29 people. Its classic tours average 40 to 50 guests.
Main demographic: The majority of Trafalgar tour guests are between 50 and 71 years old.
How to book: You can book tours directly through Trafalgar; use a tour-specialist online travel agency like Travelstride, Tourhub, or TourRadar; or book through a travel agent such as AAA.
5. Smithsonian Journeys
If you have the time to go deep in a destination, tour operator Smithsonian Journeys might be the perfect fit. In addition to its Classic Land Journeys (which mix iconic and hidden sights) and Active Journeys (which shine an adventurous spotlight on the great outdoors), Smithsonian Journeys' Living In programs offer something somewhat unusual for a tour provider: the chance to slow down and stay a while.
FOODIE VACATIONS: 9 Best Companies for Culinary Tours
While not exclusively senior travel adventures, these three-week stays in Italy, France, and Spain allow travelers to live like locals while also offering tour benefits like planning experts, tour directors, and plenty of organized learning opportunities. And because it's Smithsonian, educational enrichment is always front and center, allowing you to not just experience the world but to also understand it more deeply.
More Details about Smithsonian Journeys:
Average group size: Most land-based tours with Smithsonian Journeys have between 12 and 24 guests. On Smithsonian cruises, guest averages range from 36 (on small river cruise boats) to 264 (for small ship cruises).
Main demographic: Smithsonian Journeys appeals to curious travelers who want to learn more about the world. Most are between 45 and 80 years old.
How to book: Directly through Smithsonian Journeys or through a travel agent such as AAA.
6. Backroads
Guided tour specialist Backroads, which specializes in cycling, hiking, and multi-sport vacations, knows that a love of athletic pursuits in the Great Outdoors is a lifelong passion for many. To appropriately scale its offerings to different age groups including older travelers, its trips range from active to easygoing, with a lot of flexibility built into the offerings that make them especially appropriate for senior travel tours.
PROTECT YOUR INVESTMENT: How to Find the Right Travel Insurance Policy
Of particular interest for older couples in which one partner is sportier than the other, E-bikes are included in Backroads' trip prices so that groups with mixed abilities can ride together. Most cycling tours include two support vehicles, so that you can bike as much or as little as you want each day and everyone gets the travel experiences they want. Backroads' Dolce Tempo trips are also geared to be more easygoing tours for seniors, but still offer plenty of fun and adventure along the way.
More Details about Backroads:
Average group size: Backroads hiking and walking trips tend to average 16 guests, and max out at 20 people for U.S. trips.
Main Demographic: Participants range from couples, groups of friends, and solo travelers to families with older teenagers or kids in their 20s.
How to Book: Book directly through Backroads, via a tour OTA like TravelStride, or through a travel agent such as AAA.
7. Overseas Adventure Travel (O.A.T.)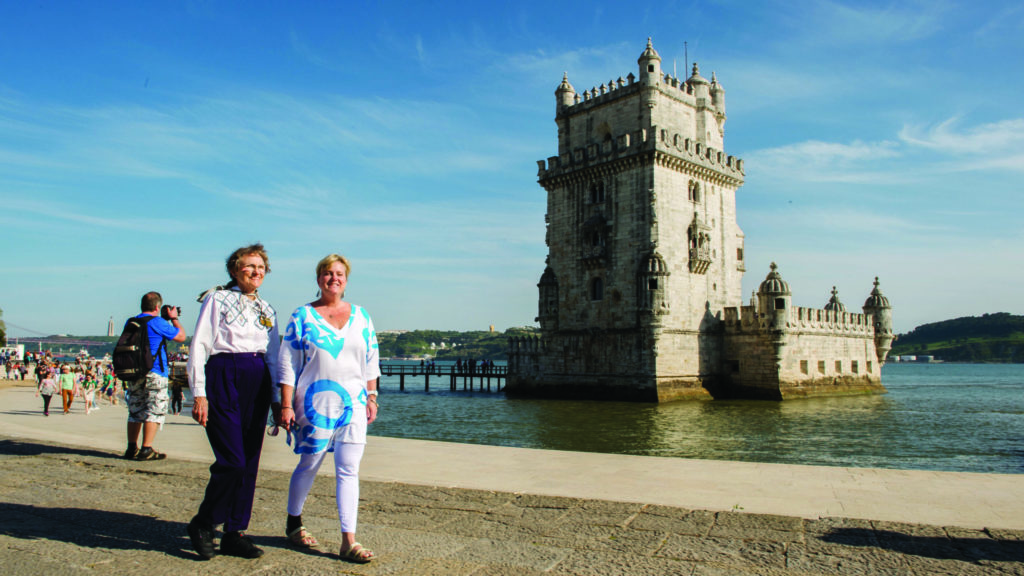 Catering primarily to travelers 50 and older, Overseas Adventure Travel (abbreviated as O.A.T.) offers travel tours for seniors that build in plenty of ways to support older adventurers. Recognizing that many of its travelers are retired, O.A.T offers longer trips, too. In fact, unlike many travel tour companies for seniors, the majority of O.A.T's adventures are two weeks or longer. Many also include pre-trip and post-trip extensions if you want to stay even longer.
BRING THE WHOLE FAMILY: 7 Best Resorts for Multigenerational Family Travel
You can easily match your energy level and accessibility needs with O.A.T.'s Activity Level rating system, which ranges from one for easy trips to five for strenuous journeys. And if you're a senior who's traveling solo, you can take advantage of the company's free and heavily discounted single supplements on trips. Most spots for solo travelers on O.A.T.'s tours are offered without a single supplement fee.
More Details about Overseas Adventure Travel:
Average group size: O.A.T.'s small-group tours average about 13 people. Its small-ship adventures average 25 travelers.
Main demographic: O.A.T. attracts curious lifelong learners, most of whom are 50 or older.
More from FamilyVacationist: