While many cruise lines offer food-and-beverage packages and other inclusive options, only a few can accurately claim to be fully all-inclusive. Most all-inclusive cruise lines tend to offer high-end luxury cruises, and typically these cruises have a large up-front cost with little to no final bill at the end of the voyage.
For most all-inclusive cruise lines, the price covers a double occupancy stateroom, any taxes and fees, the majority of meals and gratuities, laundry service, and all drinks, including alcoholic beverages. Some also offer free onboard Wi-Fi, flights, specialty dining, and many activities and shore excursions. What's not typically included even on all-inclusive cruise lines are premium purchases such as spa treatments, top-shelf spirits, some wine, and cigars.
In short, all-inclusive does not necessarily mean that you won't have an onboard bill to pay at the end of your cruise. If you choose to participate in some optional activities outside of the parameters of the all-inclusive cruise, then there will be additional costs.
FAMILY CRUISES: 7 Best Cruise Lines for Families (and Their Most Kid-Friendly Ships)
The Best All-Inclusive Cruise Lines in the World
Several major ocean cruise lines, along with smaller and more intimate cruise companies, operate as fully all-inclusive. At the top of our list are Regent Seven Seas, Scenic, Seabourn, Silversea, Viking, Virgin Voyages, and Azamara. Here's what you should know about each of these all-inclusive cruise lines.
1. Regent Seven Seas Cruises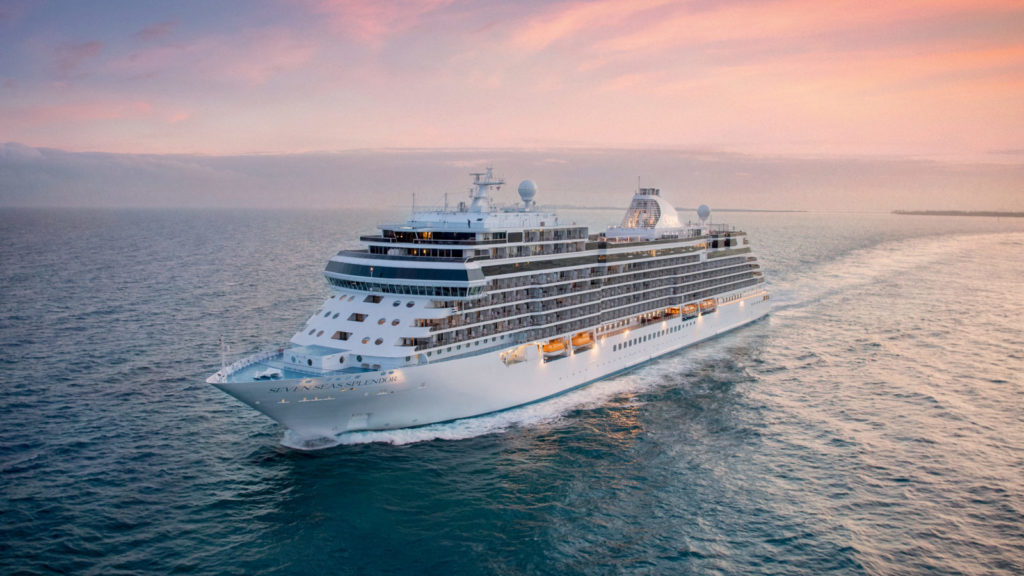 All-inclusive cruises with Regent Seven Seas come with a hefty price tag, but each of its five ships truly embody the ethos of luxury at sea. And because the self-proclaimed "world's most luxurious fleet" sails to 450 ports of call, you can go pretty much anywhere in the world in a high-end cruise environment where nearly every expense is included in the cruise pice.
SPECIAL DEALS: Kids Sail Free: Which Cruise Lines Let Kids Cruise for Free?
What's Included on Regent Seven Seas Cruises
An all-inclusive cruise with Regent Seven Seas encompasses round-trip airfare (in business class for cruises that embark from an overseas departure port), airport-to-ship transfers, 24-hour room service, open bar, gratuities, Wi-Fi, laundry service, and unlimited shore excursions. You may also receive complimentary pre- and post-cruise overnight hotel stays or two-for-one cruise fares, depending on the offer.
Rooms on Regent Seven Seas Cruises
The all-suite rooms on each Regent Seven Seas all-inclusive cruise are immaculately designed to give you ample space to spread out and enjoy the room. Different room categories offer varying layouts, but each is designed with luxury in mind. Each room also has a verandah.
Optional Extras on Regent Seven Seas
Nearly everything is included when you book an all-inclusive cruise with Regent Seven Seas, but optional extras may include spa treatments or special activities such as cooking classes.
2. Scenic Luxury Cruises and Tours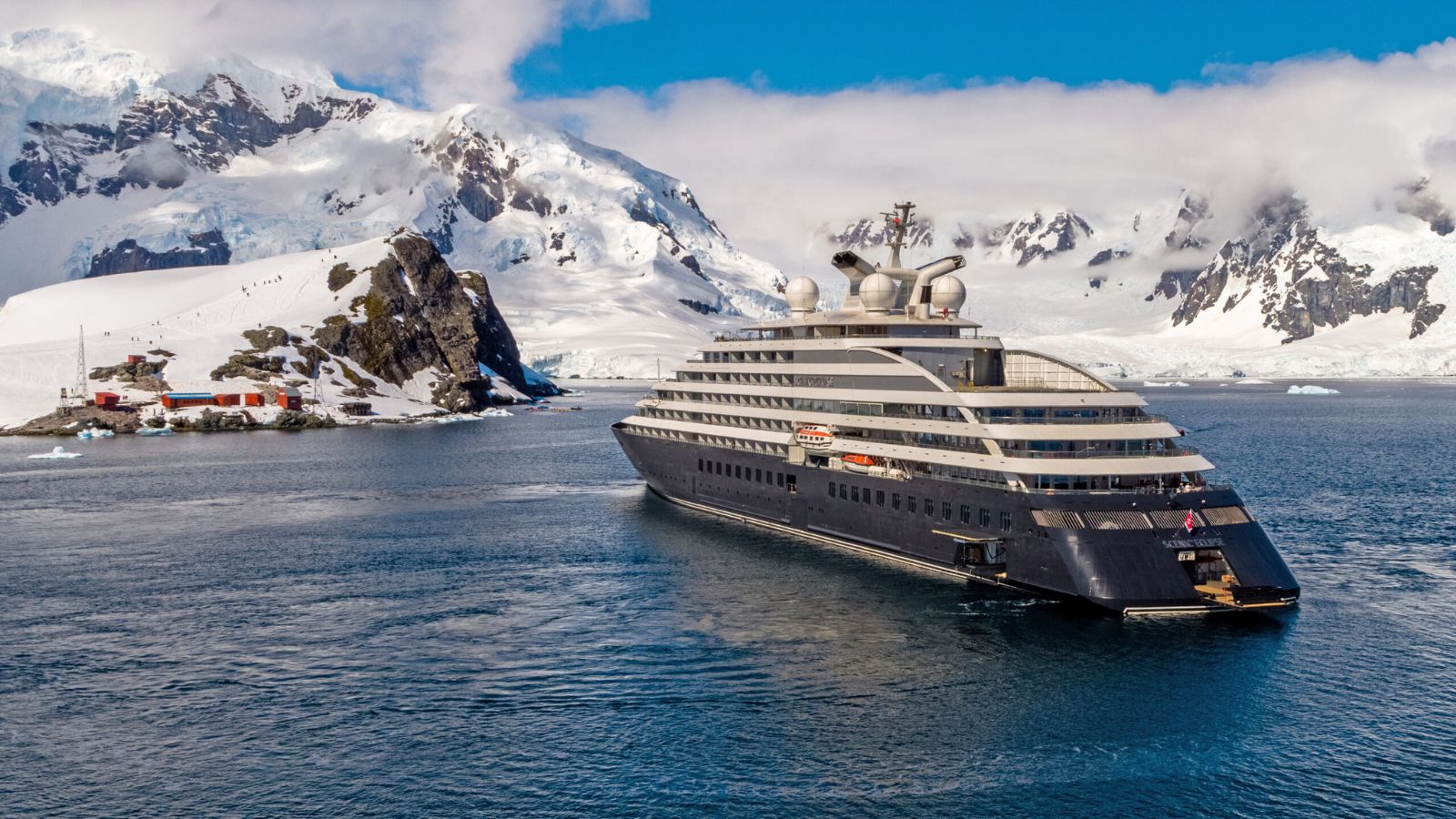 Known for over-the-top luxury paired with once-in-a-lifetime adventures, Scenic Luxury Cruises offers all-inclusive river cruises and ocean voyages that are all about experiential travel in some of the world's most spectacular places. Sailing on the world's first "Discovery Yacht," the Scenic Eclipse, you can visit everywhere from Japan to the Arctic while participating in bucket-list experiences like helicopter and submarine rides.
ONCE IN A LIFETIME: I Took a Luxury Cruise in Antarctica with my Teenage Son and This Is What it Was Like
What's Included on Scenic Luxury Cruises
With Scenic, an all-inclusive cruise means full onboard butler service, dining experiences with cocktails, free Wi-Fi, an in-suite mini-bar refreshed daily, spa experiences (including meditation classes, aromatherapy showers, and saunas), and transportation to and from the airport. Gratuities are covered in the cost of your cruise, including gratuities for shore excursions. And speaking of excursions, destination and subject matter experts lead excursions off the ship as well as special onboard programs.
Scenic Luxury Cruises sometimes offers two-for-one specials (i.e., "second guest sails free") on select ocean voyages. Solo travelers may also be able to avoid a single supplement on certain sailings.
Rooms on Scenic Luxury Cruises
Each of the Scenic Eclipse's 114 onboard suites has a private verandah and a separate lounge area.
Optional Extras on Scenic Luxury Cruises
Helicopters and submarine excursions are not included in the all-inclusive price and come at an additional cost. One-on-one spa treatments and fitness classes are also extra.
3. Seabourn Cruises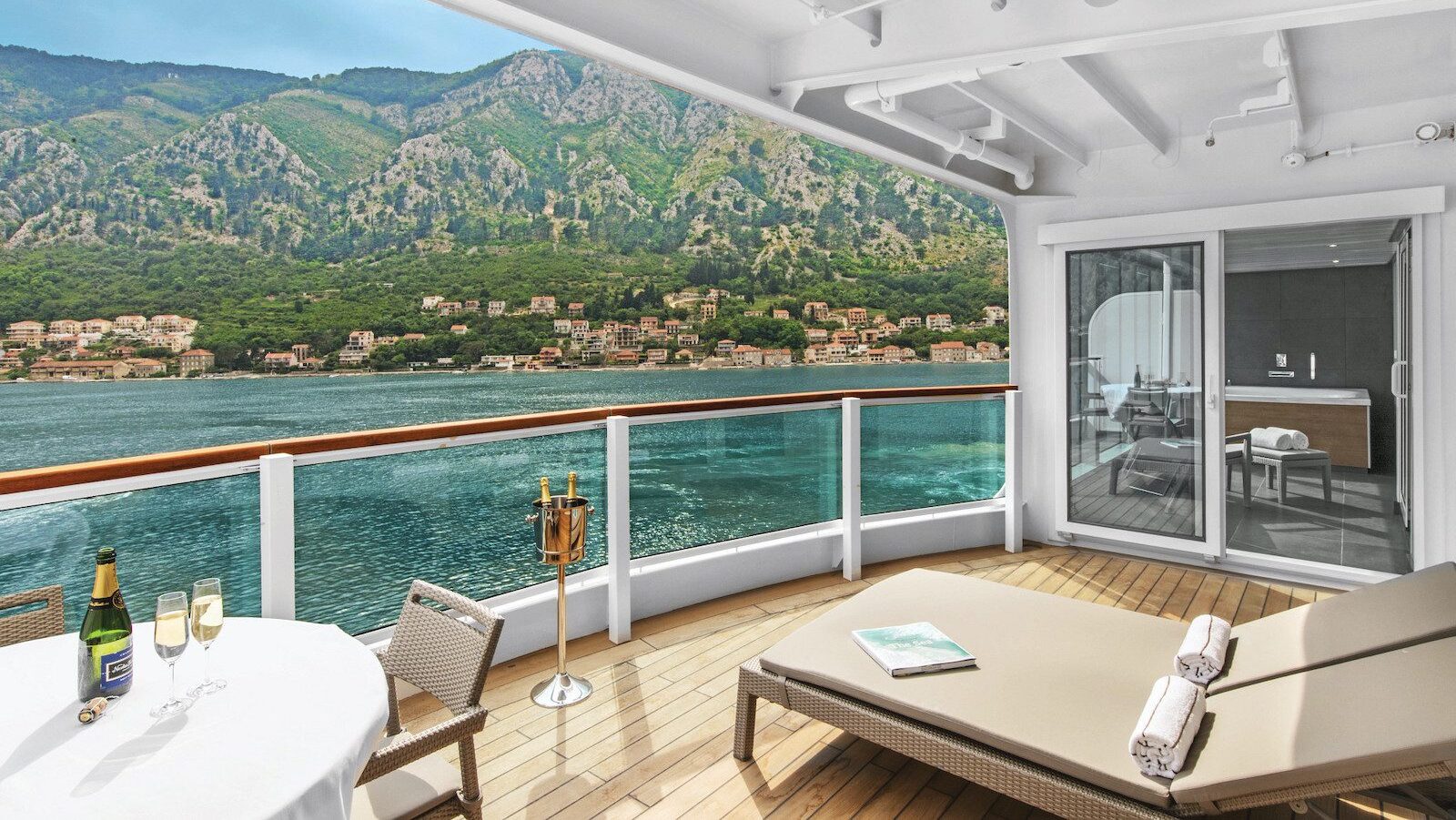 All-inclusive cruises on Seabourn have a distinct country club vibe. Carrying just a few hundred passengers per ship, each of Seabourn's six all-suite vessels emphasize comfort, intimacy, and perhaps most of all, food. One complimentary dining option that's not to be missed is The Grill by Thomas Keller. Yes, that Thomas Keller of the famed restaurant The French Laundry. 
FIRST TIMERS: How to Plan and Book Your First Cruise Vacation
What's Included on Seabourn Cruises
The cruise price on Seabourn ships includes both alcoholic and non-alcoholic beverages, specialty dining experiences, onboard activities, use of water sports equipment, some shore excursions, and gratuities. Some specially priced packages also include round-trip airfare from major gateways as well as pre-cruise hotel stays.
Rooms on Seabourn Cruises
Seabourn's cruise ships feature all-suite accommodations. Each suite has a double vanity bathroom with a full-sized shower and tub and an in-suite bar with complimentary wine and spirits.
Optional Extras on Seabourn Cruises
Wi-Fi, airfare, spa services, and most shore excursions are not part of Seabourn's all-inclusive cruise rate.
4. Silversea Cruises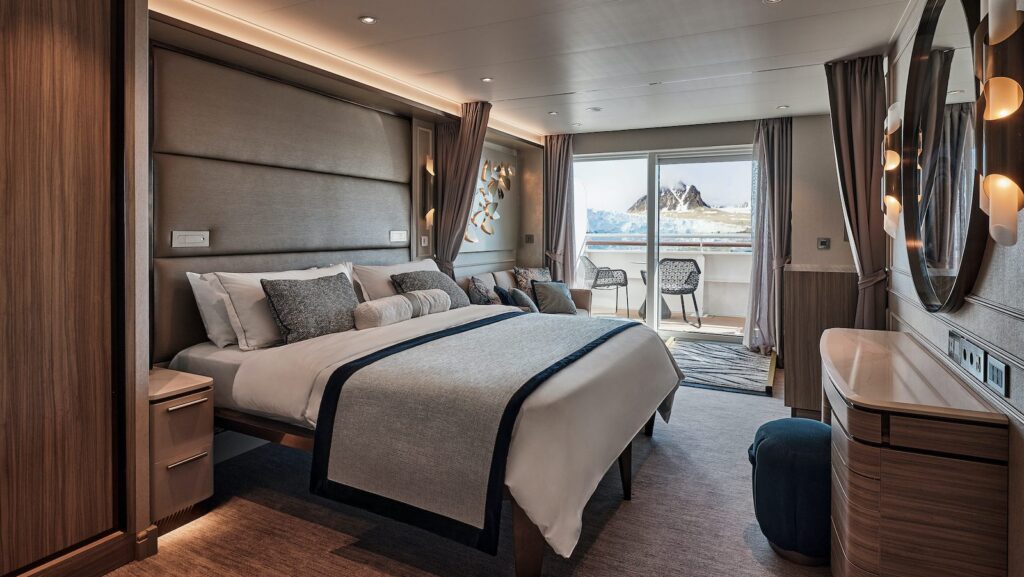 If you're looking for an all-inclusive cruise that will take care of every detail of your trip from the moment you leave home until the moment you return (including privately chauffeured door-to-door transfers to and from your home), Silversea is the cruise line for you.
CLOSER TO HOME: Everything You Need to Know about River Cruises in the USA
What's Included on Silversea Cruises
In addition to private airport transfers, Silversea cruises include round-trip airfare, butler service, Wi-Fi, laundry services, one shore excursion per port, onboard entertainment (including dancing and cooking lessons), all meals, most alcoholic beverages, and a pre-cruise hotel stay.
Rooms on Silversea Cruises
Silversea's bright and airy suites are a refuge for guests after a day of exploring a new city. They have separate living and sleeping areas along with a spacious verandah.
Optional Extras on Silversea Cruises
Spa treatments and top-shelf wines and spirits are not included in the cruise price.
5. Viking Ocean Cruises
While it doesn't consider itself a luxury cruise line, Viking Cruises offers top-of-the-line cruises that most people would consider "trip of a lifetime" material. Viking cruises are also kid-free (no one under the age of 18), which makes its all-inclusive cruises perfect for adult couples, empty nesters, and retirees.
COUPLES CRUISES: 7 Best Cruise Lines for Couples (and Their Most Romantic Voyages)
What's Included on Viking Ocean Cruises
Viking's all-inclusive price includes non-alcoholic drinks and some alcoholic beverages at lunch and dinner, a shore excursion in each port, access to the spa's thermal suite, various fitness classes, 24-hour room service, laundry services, free Wi-Fi, and airport transfers. Some special promotions also include round-trip airfare.
Rooms on Viking Ocean Cruises
Because there are no interior staterooms on Viking cruises, every room comes with a verandah. Rooms range in size from a modest 270 square feet to an enormous 1,448 square feet. Amenities are based on what room type is purchased, but all rooms include a spacious bathroom and a king-sized bed.
Optional Extra on Viking Ocean Cruises
Viking's all-inclusive cruise prices do not include spa treatments, gratuities, or cocktails.
6. Virgin Voyages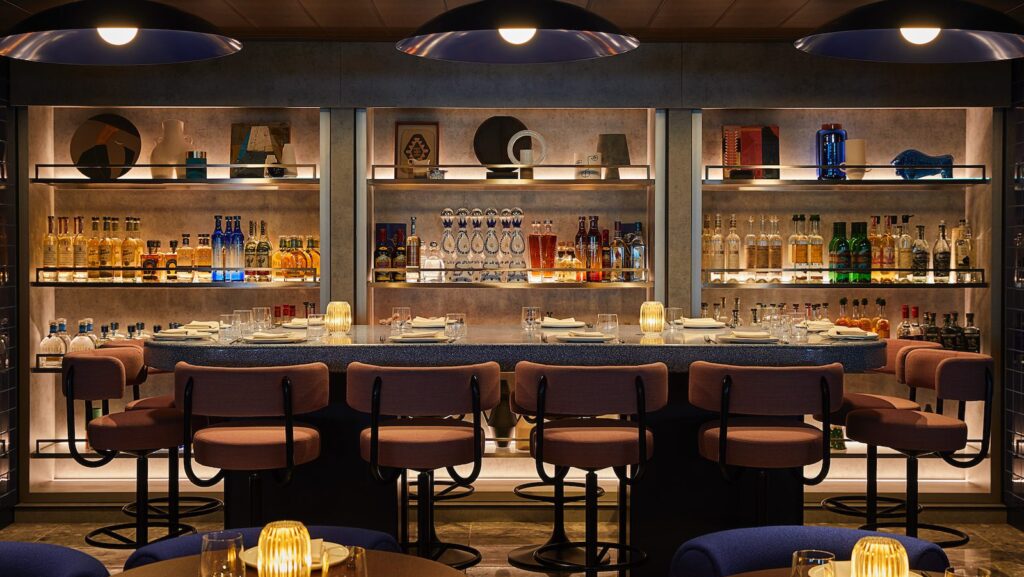 Another all-inclusive cruise line known for its adults-only voyages (passengers must be at least 18 years old), Virgin Voyages is geared more toward younger adults than empty nesters and retirees. It sails to destinations around the world, including the South Pacific, Europe, and the Caribbean on its "lady" ships (Scarlet Lady, Valiant Lady, Resilient Lady, and the forthcoming Brilliant Lady).
NO KIDS ALLOWED: 10 Best Adults-Only All-Inclusive Caribbean Resorts for Couples
What's Included on Virgin Voyages
Virgin's approach to 24-hour dining is what really sets is apart from others (read our full review here). Instead of buffets, Virgin's all-inclusive sailings invite guests to dine at 20 different specialty restaurants onboard. Each cruise with Virgin Voyages also includes Wi-Fi, tips and gratuities, theatrical productions, and group workouts. Non-alcoholic drinks are also included, but alcoholic beverages are sold at a per drink price starting at $5.
Rooms on Virgin Voyages
Virgin's cabins range from interior with a porthole view to elaborate suites that let you live the rockstar lifestyle complete with a wall of electric guitars.
Optional Extras on Virgin Voyages
Spa treatments, alcoholic beverages, and shore excursions are not included in the cost. And if you decide to get a tattoo at sea at Squid Ink, that's on both you and your bill.
7. Azamara
Azamara's luxury cruise ships are small (each ship can accommodate roughly 700 guests) and feel more like boutique hotels than mega cruise liners. With fewer guests than most other all-inclusive cruise lines, Azamara is able to cater to its guests in a more personal way.
EASY VACATIONS: 11 Guided Tour Companies That Offer Trips around the World
What's Included on Azamara Cruises
Included with your all-inclusive booking are gratuities for staff, select alcoholic and non-alcoholic beverages, self-service laundry, shuttle service to and from port, and concierge service. Each room also has fresh-cut flowers delivered, which is a nice luxury touch.
Rooms on Azamara Cruises
Azamara ships have traditional stateroms and suites. Most rooms come with balconies where you can enjoy the sunrise or to take in the view as you leave each day's port of call. No matter which category of stateroom you select, you will have access to an onboard Destination Celebration or "AzAmazing Evenings" event (generally private VIP tours of cultural interest). The most luxurious class of rooms, however, also come with butler service, afternoon tea, in-room spirits, specialty dining seating, and an onboard credit of $300 per person.
Optional Extras on Azamara Cruises
Shore excursions, spa services, and transportation from your home to the ship are not include in the all-inclusive cruise price with Azamara.
More from FamilyVacationist: