While many people (especially those planning their first cruise vacation) tend to think of family cruises when they think of booking a cruise, it's also true that many of the best cruise lines offer the kinds of amenities, services, and shore excursions that make for great couples cruises, too. Endless views, new adventures every day, romantic dining options, and the chance to just unwind together can make a cruise the perfect choice for couples looking to get away.
The Best Cruises for Couples
In fact, the best cruises for couples offer many experiences that are specially tailored for romance and relaxation. Here are the top couples cruises in the world, and which voyages offer the most romantic vacation experiences.
NO HIDDEN COSTS: 7 Best All-Inclusive Cruise Lines in the World
Viking Ocean Cruises
Best Cruises for Couples Looking for a Smaller Ship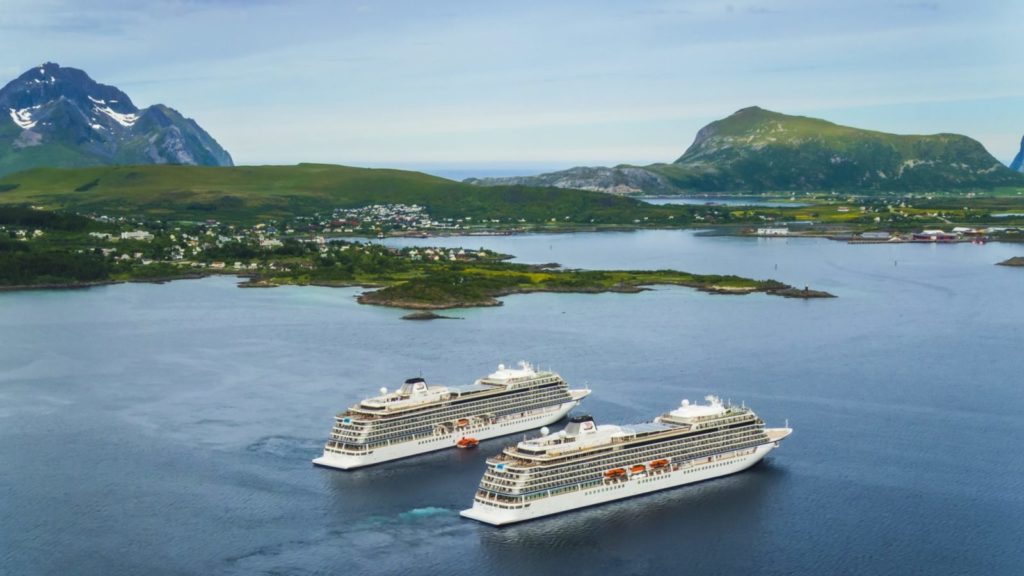 Couples looking for a romantic vacation with an intimate feel love the smaller ships of Viking Ocean Cruises, all of which accommodate fewer than 1,000 guests. The dedicated staff on each of Viking's cruise ships is there to serve your every whim as your travel from port to port.
ROMANTIC ESCAPES: 12 Best Vacation Spots in North America for Couples
And because Viking's ships are smaller in size compared to ocean liners like those of Carnival Cruise Line and Disney Cruise Line, they can dock and spend quality time in smaller ports around the world. One of the best cruises for couples offered by Viking is the North Pacific Passage voyage, which starts in Tokyo and ends in Vancouver. The couples cruise is 23 days long and visits four different countries.
Couples should also consider Seabourn Cruise Line, with ships that don't exceed 600 passengers, as another great option for a small ship romantic cruise experience.
Celebrity Cruises
Best Couples Cruises on a Luxury Cruise Line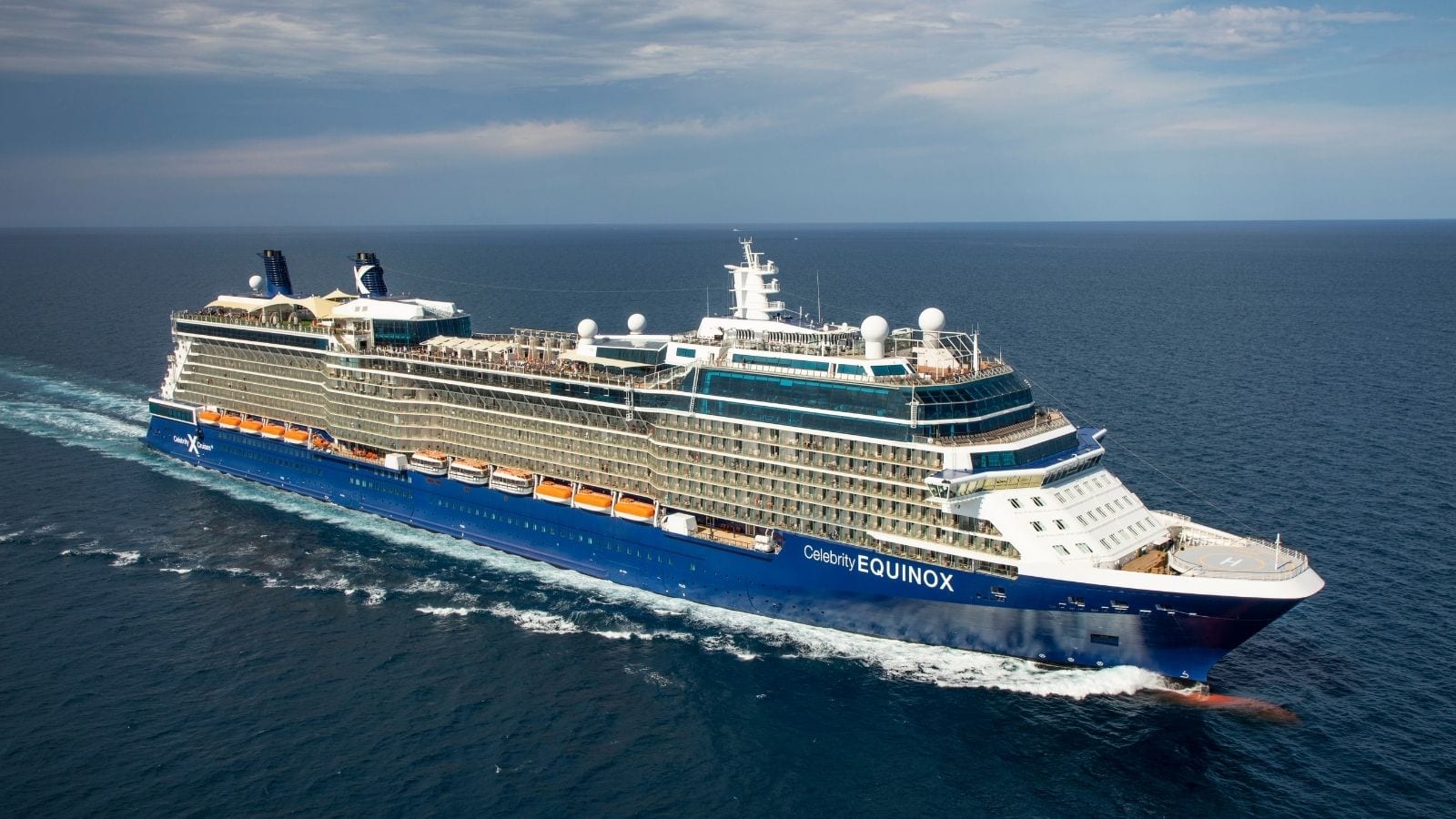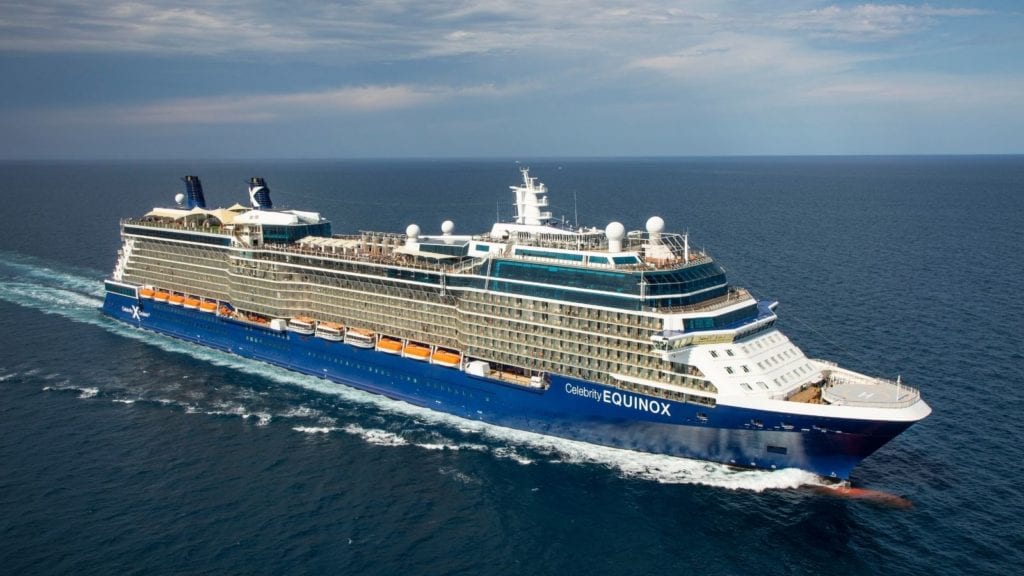 Luxury is top priority at Celebrity Cruises, and for partners on a couples cruise that means a fully furnished suite that can be a place of refuge after a busy day of new experiences around the world. It also means romantic dinners at some of the best restaurants at sea, with menus created by a Michelin-starred chef worthy of the sea's finest luxury lines.
NO KIDS ALLOWED: 11 Best Adults-Only All-Inclusive Resorts in the Caribbean
After dinner, you can enjoy a drink on your romanic cruise at the Sunset Bar (available on many of the luxury lines' couples cruises), where you can take in panoramic ocean views with your partner or with new friends you've met on board.
Carnival Cruise Line
Best Romantic Cruises for Couples Who've Never Cruised Before
A great pick for couples who've never been on a romantic vacation at sea, Carnival Cruise Line is often thought of as the "budget" or "party" cruise line, but there's a lot to love about its cruises for couples, too.
NO PASSPORT REQUIRED: 6 Best All-Inclusive Resorts in Hawaii
On many of Carnival's cruise ships, you'll find restaurants that were created by celebrity chefs like Guy Fieri and Emeril Lagasse. You can enjoy couples massages and quality time in the spa or one of the many lounges around the ships. And couples looking for a unique romantic getaway will want to book a trip on the Carnival Mardi Gras, which has the first coaster at sea.
Royal Caribbean Cruise Line
Best Line for Adventurous Couples Cruises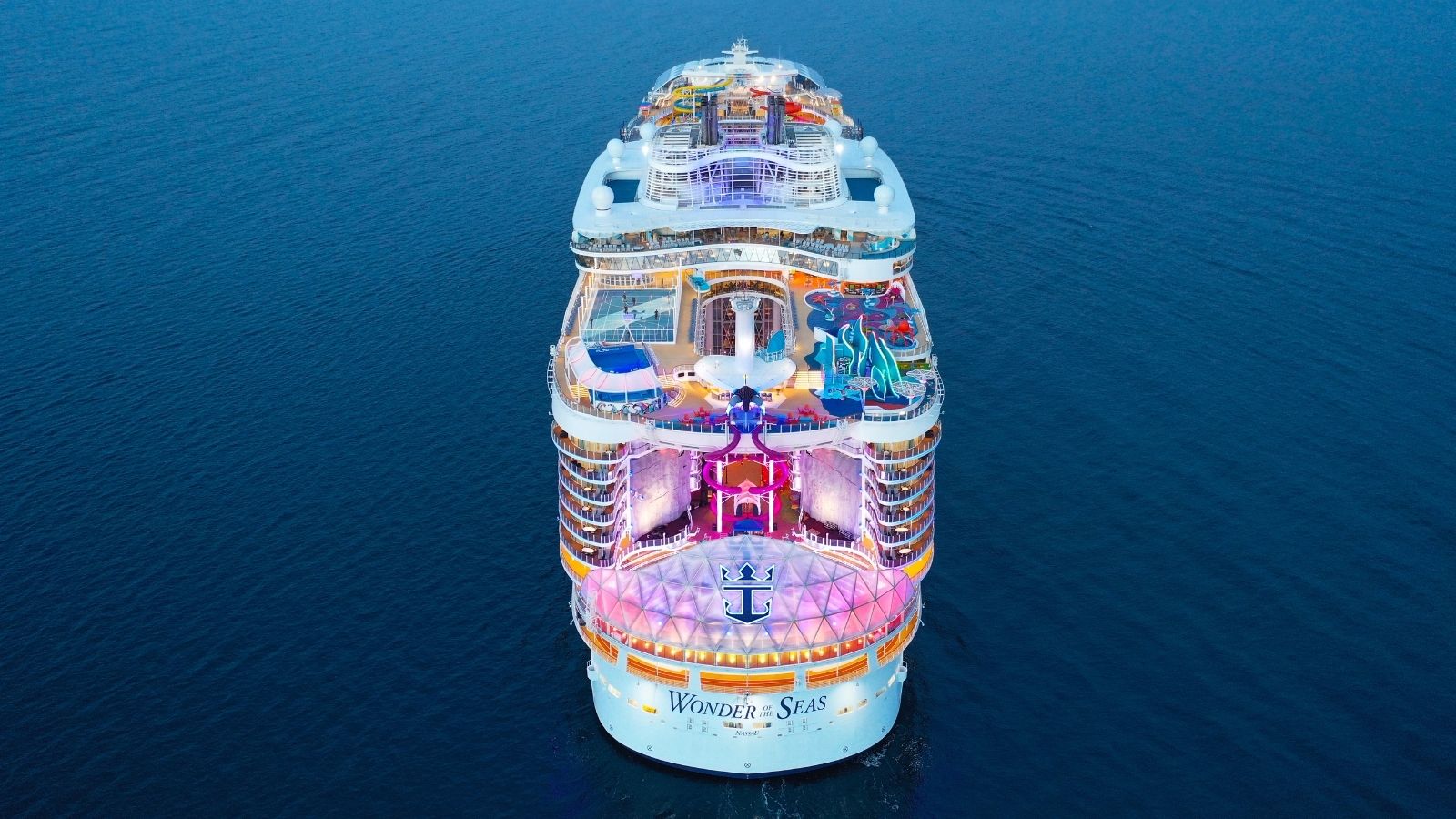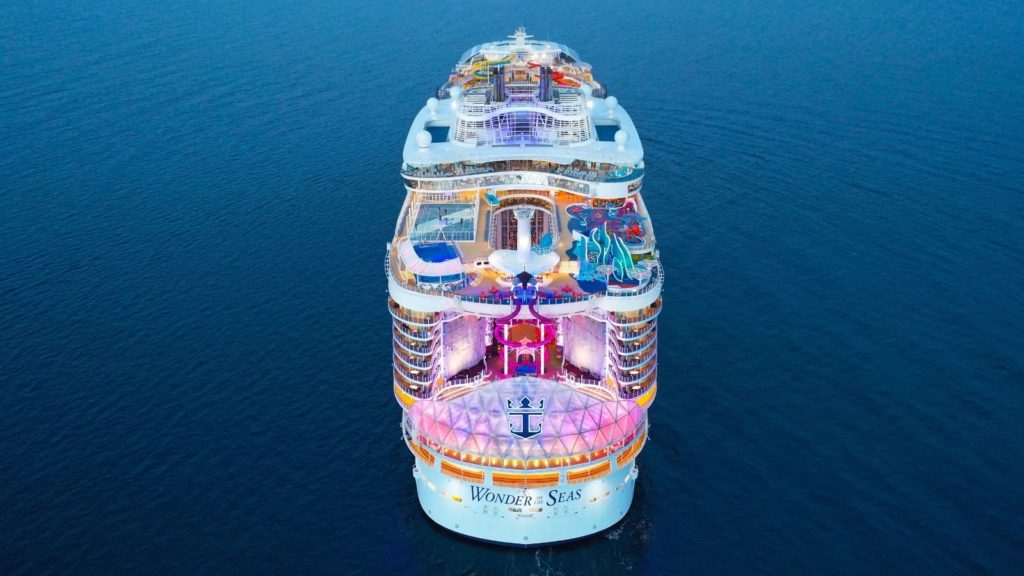 Couples cruises on Royal Caribbean are affordable, packed with fun things to do on board, and sail to romantic destinations. Adventurous partners will fall in love with virtually any of the line's cruises that include a stop at Royal Caribbean's private island, CocoCay.
BABY ON THE WAY: 22 Romantic Babymoon Ideas for Expecting Couples
One of the most talked about ships in the fleet is Harmony of the Seas, which features an outdoor stunt show at the AquaTheater and a bar where the mixologist is actually a robot. Active couples will love trying fun outdoor activities like the FlowRider and waterslides before heading back inside for a date night in the stunning dining room.
Disney Cruise Line
Best Couples Cruises for Partners Looking to Channel Their Inner Child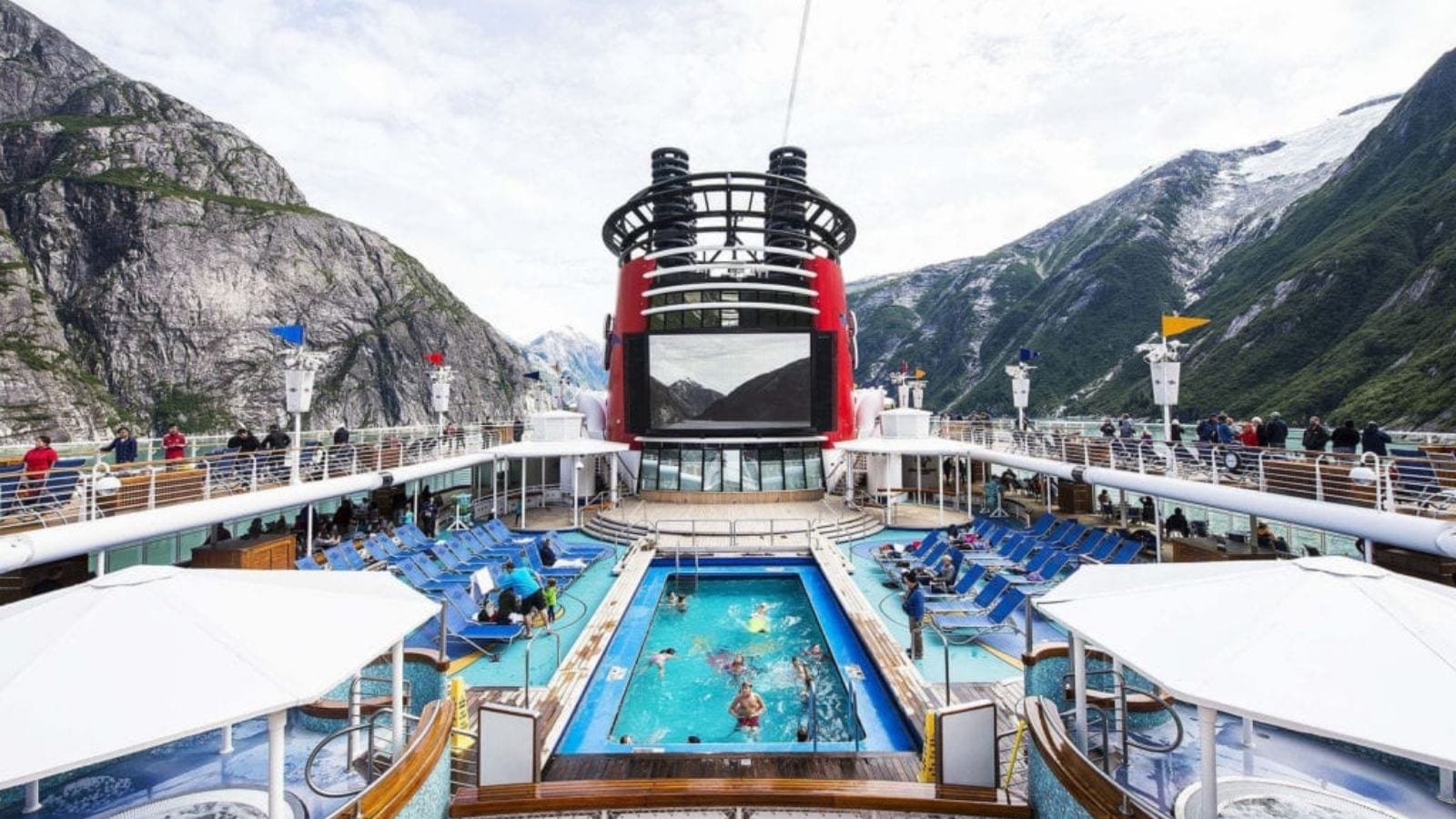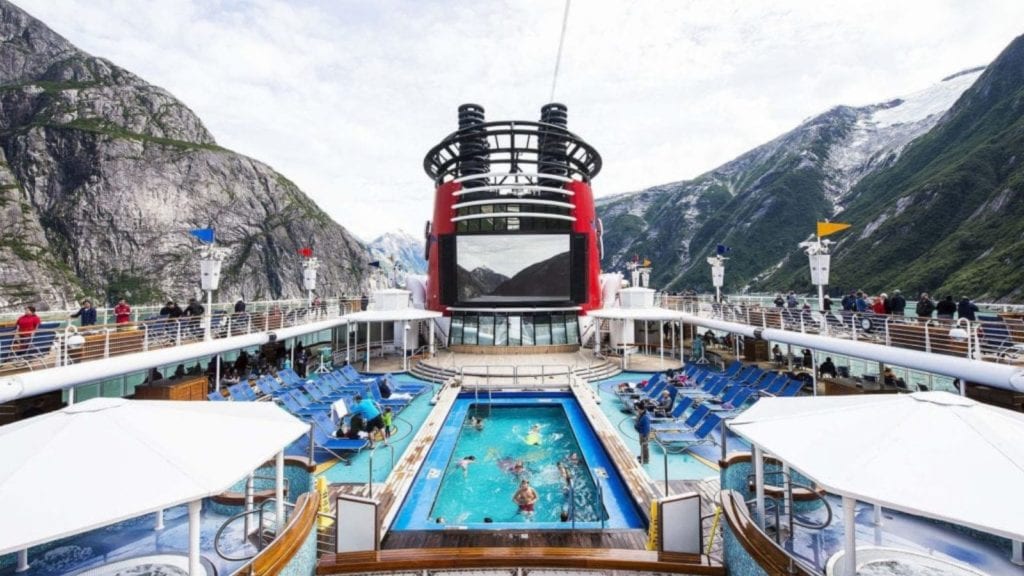 You might consider a Disney trip more of a family vacation idea, but many adults traveling without kids still enjoy the splendor of a Disney Cruise Line vacation. There are adults-only areas on every one of Disney's cruise ships, including spaces for dancing and late-night entertainment sans kids.
DISNEY AT SEA: 10 Best Suitcases and Carry-on Bags for Disney Fans
Each Disney ship also offers special adults-only dining experiences at romantic restaurants like Remy and Palo. Try Palo for brunch on one of the sea days, and Remy for romantic dinners and a fancy date night that pulls out all of the gastronomical stops. At Disney's private Caribbean island, Castaway Cay, you'll also find an adults-only beach where the water is warm and the bar drinks are plenty strong.
Norwegian Cruise Line
Best Cruises for Couples Who Are Experienced Cruisers
For partners who already love the cruise vacation lifestyle, Norwegian Cruise Line offers couples cruises that will keep you coming back again and again. Its grand and beautiful ships offer a wide array of activities and adults-only spaces where couples can enjoy quality time together.
CULINARY ADVENTURES: 12 Foodie Hotels That Will Delight Your Taste Buds
On board ships like the Norwegian Encore, fun activities like go-kart racing pair nicely with elevated French cuisine at Le Bistro. And many of the line's couples cruises in the Caribbean make a stop at Norwegian's private island, Great Stirrup Cay, where you can do everything from snorkeling and zip lining to simple romantic experiences like enjoying the sound of the ocean crashing against the shore while you sip on a tropical drink.
When it comes to couples cruises, cruise lines across the geographical and price spectrum have offerings to suit. And remember, many of the biggest cruise lines (even those best known for families and groups) sail ships large enough to accommodate all sorts of experiences, from family reunions to couples getaways.
More from FamilyVacationist: