Is it time to get away from it all with the one you love? Whether you're united by a passion for the outdoors, a shared appreciation for beach chairs and umbrella drinks, or a love of culture, you can find a romantic trip that suits your style. The best vacation spots for couples all offer the chance to recharge and reconnect, and to make magical memories with your favorite person.
Best Vacation Spots for Couples
Imagine yourself on a romantic trip in one of these great destinations around the United States or farther afield, to a destination like the Caribbean or Costa Rica. And remember, the best places for a romantic trip are the ones that will be meaningful to both you and your partner.
EXPECTING PARENTS: 22 Romantic Babymoon Ideas for Expecting Couples
1. New River Gorge National Park and Preserve, West Virginia
The newest national park in the United States is one of the best vacation spots for couples whose love language is outdoor adventure. With a wealth of picturesque activities available all year round and romantic accommodations perfect for unwinding after full days of hiking, whitewater rafting, mountain biking, fishing and—gulp—bridge walking, this is the perfect spot to get away on an outdoorsy romantic retreat.
BEACH BLISS: 11 Best Adults-Only All-Inclusive Caribbean Resorts
Stay at Hemlock Haven, smack dab between the Canyon Rim visitor's center beside the New River Gorge Bridge and Babcock State Park's famous Grist Mill. Renting one of the cabins here is like waking up inside Taylor Swift's Folklore album—think art, covered porches, and private outdoor hot tubs in the misty woods.
Alternatively, Adventures on the Gorge Resort puts you closer to the action and will coordinate your fly fishing experiences, rafting excursions, and other adventure activities in this glorious new West Virginia national park.
2. Uvita, Costa Rica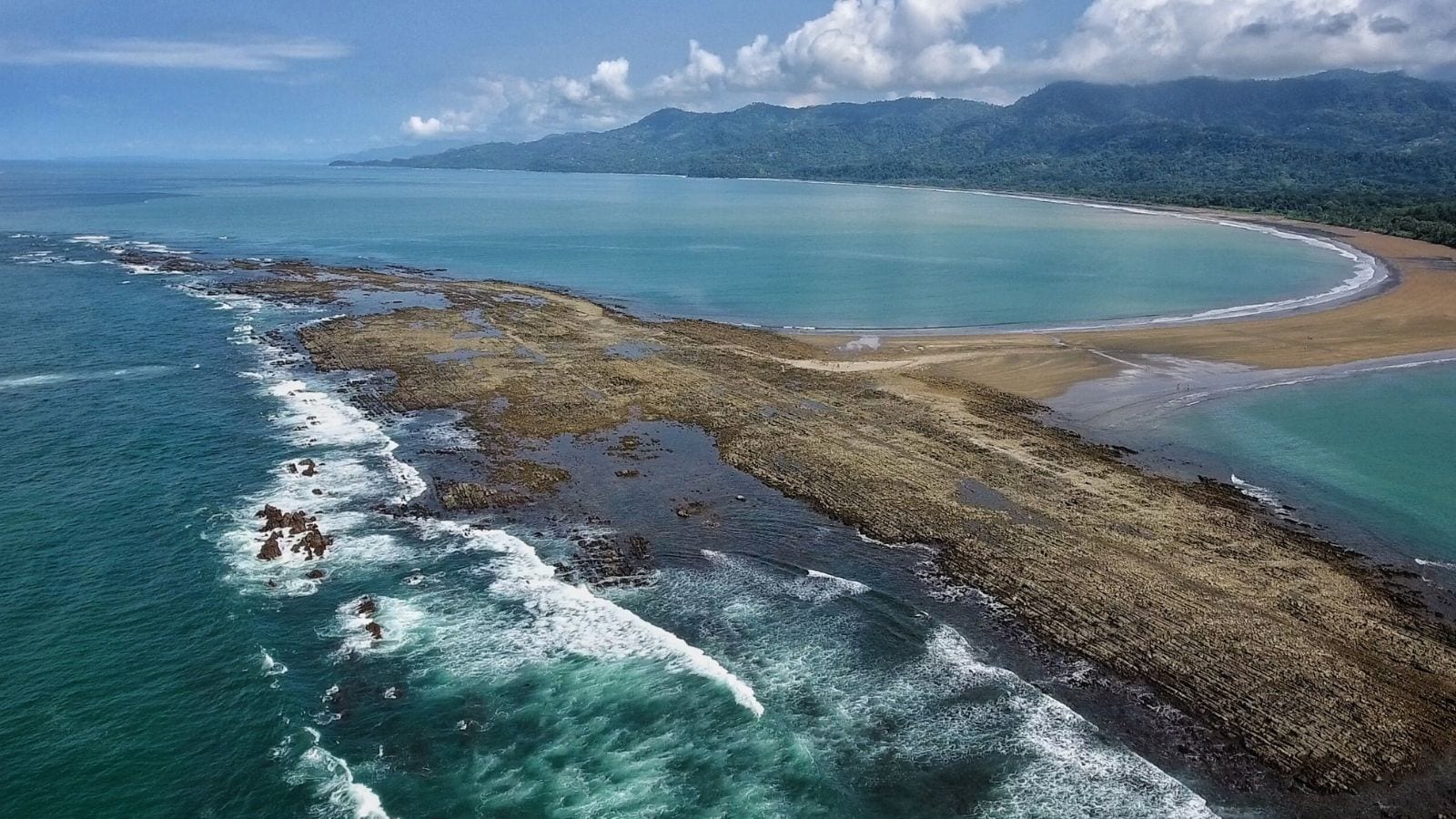 Whether you're celebrating each other, a recently emptied nest, or are just dashing away for a romantic couples-only vacation while the kids get spoiled by their grandparents, this Costa Rican destination where the mountains meet the sea is heaven on Earth. To truly make this one of the best vacation spots for couples, stay at Rancho Pacifico in Uvita.
This intimate, adults-only luxury resort is dramatically situated high up in the rainforest among the toucans and howler monkeys. There are two treehouses and two villas, each with private decks, outdoor soaking pools and tubs and sweeping views of the rainforest. As a bonus, you'll never encounter more than 20 other people during your stay at this exotic paradise.
COSTA RICA VACATIONS: 10 Best Costa Rica All-Inclusive Resorts for Families
Whale's Tail Beach, which you can see from on high at Rancho Pacifico, awaits in Marino Ballena national park below as do the stellar whales waiting to be watched. Eating at Rancho is divine, but comes at a significant cost, so save those dinners for special occasions like celebrating your anniversary or birthday. Uvita is home to a myriad of incredible and inexpensive dining options, including some of the best falafel in the world at Falafel Uvita, dreamy (and spicy) fish tacos at Restaurant Los Laureles, and the darling Mosaic wine bar.
This locale also provides easy access to the sloths and capuchin monkeys you will absolutely want to see at Manuel Antonio National Park.
3. New York City, New York
When you think NYC you probably picture Times Square, Broadway theaters, and other popular tourist attractions. But for this romantic trip to New York City, ditch midtown in favor of Greenwich Village. Down in the Village, the pace is slower, the grass greener and more abundant with pocket parks every few blocks, and the vibe infinity cooler and more authentically New York City—after all, this is where punks and poets once (and still do) created their art.
BRING THE KIDS: 21 Best Family Vacation Spots in the U.S.
Stay at the Moxy NYC East Village for easy hand-in-hand strolls to the legendary Strand Bookstore and Forbidden Planet if comic book, POP! Figures, and geek culture is your thing. You'll also be a stone's throw from Union Square and Washington Square parks and the most remarkable vegan meats at Red Bamboo (seriously, the BBQ "chicken wings" and "pork chops" are outrageously good). Settle into plush seats for an art house film at the East Village Angelika Theater, catch a band at Webster Hall or Irving Plaza, and fall in love with each other all over again in the best part of the best city on Earth.
4. Sante Fe, New Mexico
What characteristics define the best vacation spots for couples? Great food and a romantic place to stay are essential, and a few fun things to do together is always nice. New Mexico's Sante Fe has all of that and more, plus a very specific something that few places in America can match: light. Of course every place has light, but the sunlight in Santa Fe is nothing short of spectacular. The way it caresses the adobe walls of buildings here is warmer both in temperature and aesthetic. The result will be not only gorgeous photographs of you two love birds but an environment that exudes romance.
LODGE LIFE: 12 Most Iconic National Parks Lodges in the U.S.
Art is both queen and king in Santa Fe, so it's the perfect destination for couples who enjoy painting, sculpture, art, and culture. Dive into the world of Georgia O'Keefe and the otherworldly modern art mecca that is Meow Wolf, then hop on a bike and take golden hour rides around this intimate city.
Stay at the Inn and Spa at Loretto for rooms that blend into the environment and an iconic exterior lined with candles that's sure to take your breath away after the sun sets on another romantic day in Santa Fe.
5. New Orleans, Louisiana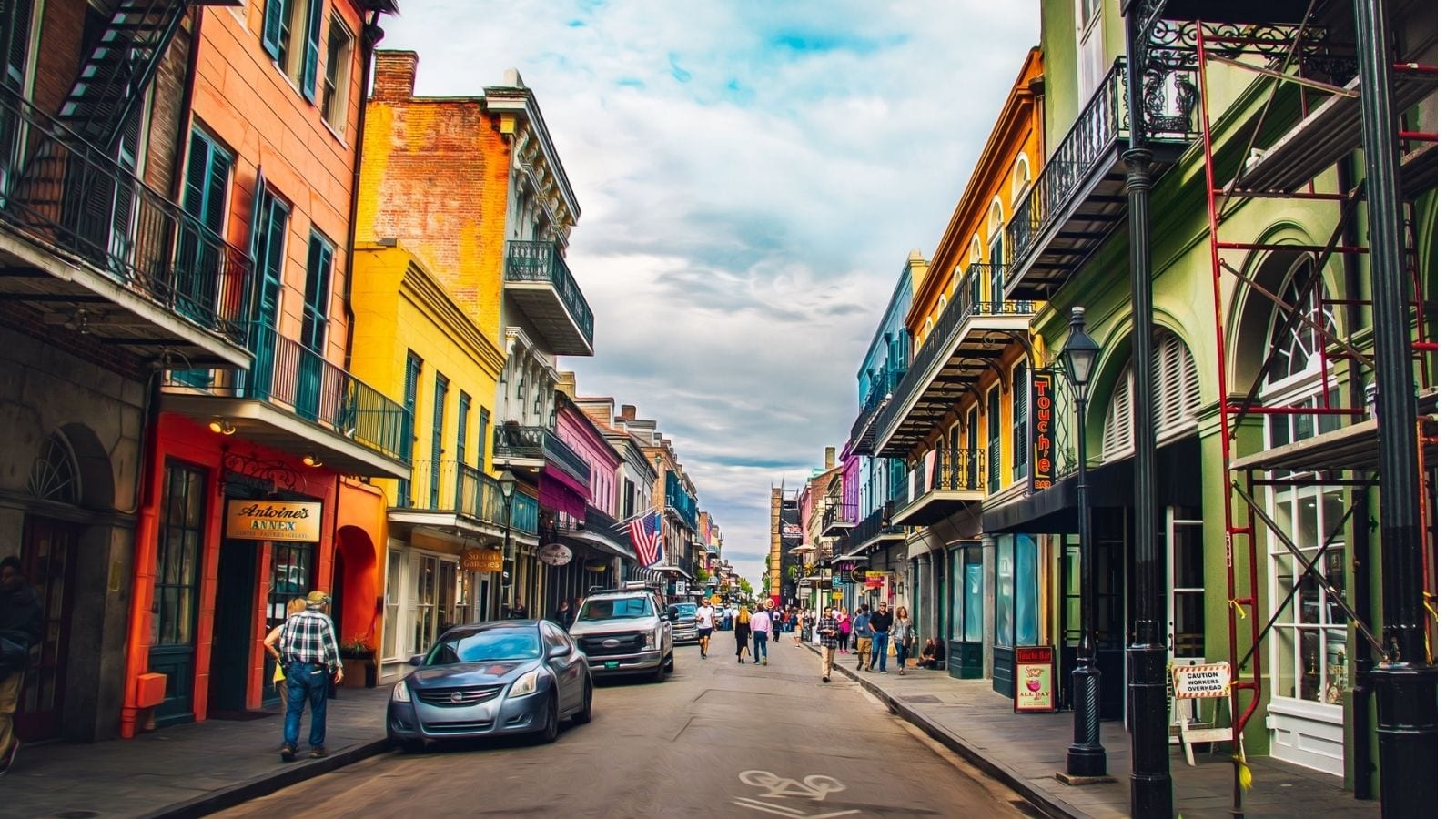 Far more than just a party town, New Orleans is also pure romance, mystery, music, and if you want, a bit of mayhem too. See live jazz at the legendary Preservation Hall in the French Quarter, wear some beads around your neck and enjoy a drink as you walk around the crooked streets filled day and night with ghosts and revelers side by side.
Visit an old cemetery, take a riverboat cruise, devour some crawfish étouffée, and stay in an elegant Victorian room at The Cornstalk Hotel on Royal Street in the Quarter. This hotel puts you right in the heart of the action but, at the same time, shelters you two love birds from the storm of noise you'll hear on most pleasant nights in the home of Mardi Gras. 
6. The Pacific Northwest
For the couple looking for outdoor adventure and natural splendor, the PacNW is your woodsy, green, and great destination. This lush corner of the continental U.S. includes everything from the Olympic Peninsula just west of Seattle down to the Redwoods in Northern California.
WOW-WORTHY: 7 Best West Coast Vacations in the U.S.
In between, you have Fern Canyon and Gold Bluffs Beach, Crater Lake National Park, Oregon's rugged coastline and marvelous sand dunes, the cascades along the Columbia River Gorge, and Maryhill Museum of Art's curious collection including the Théâtre de la Mode exhibit highlighted on the fabulous Articles of Interest Podcast by host Avery Trufelman (now of The Cut Podcast, from New York Magazine).
To soak up every ounce of the isolated natural beauty on offer in the Pacific Northwest, stay at the unrivaled Klickitat Treehouse and take your morning coffee in front of floor-to-ceiling windows and beneath dramatic skylights which bring the lush green outside in.
7. Bar Harbor, Maine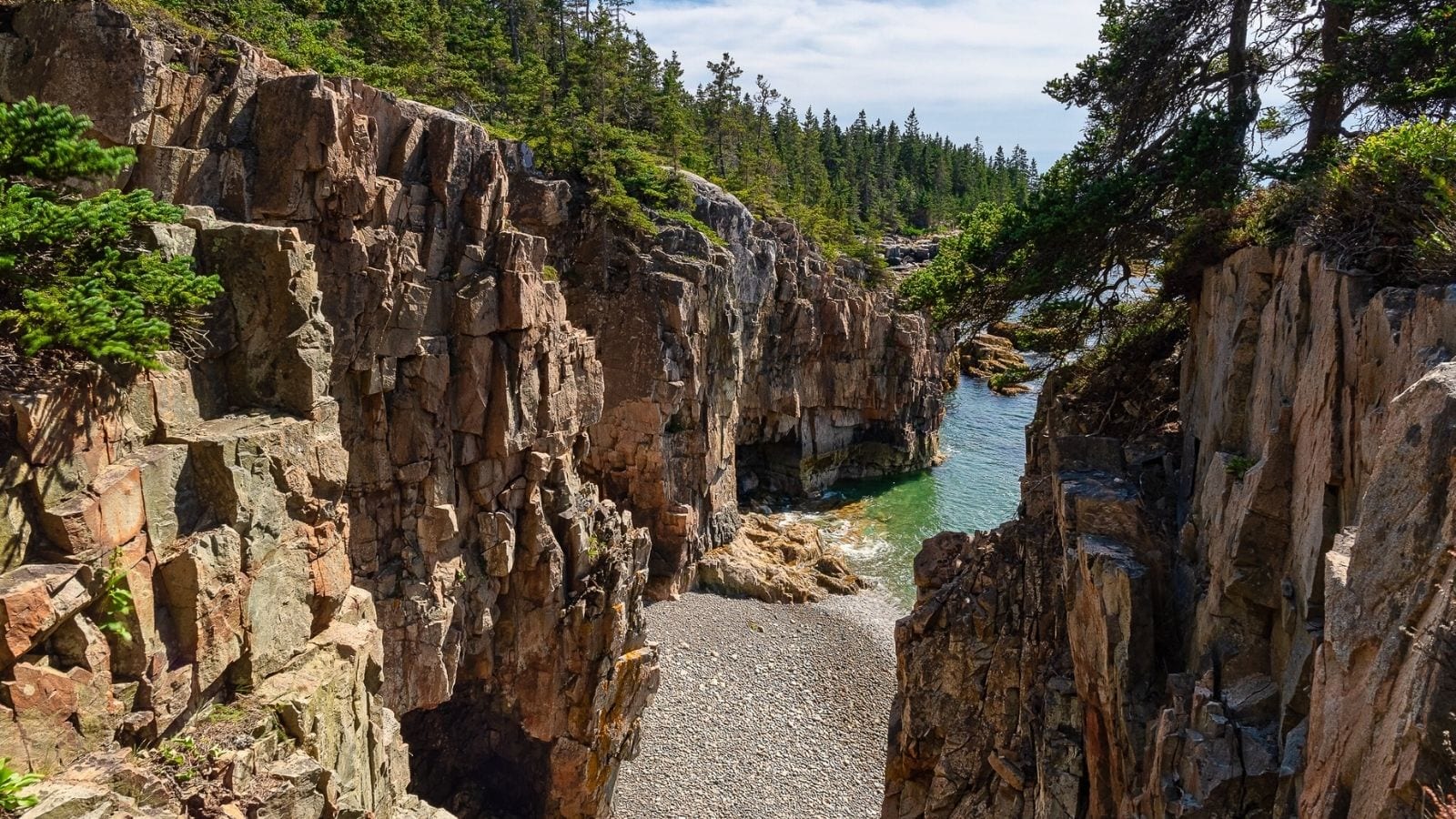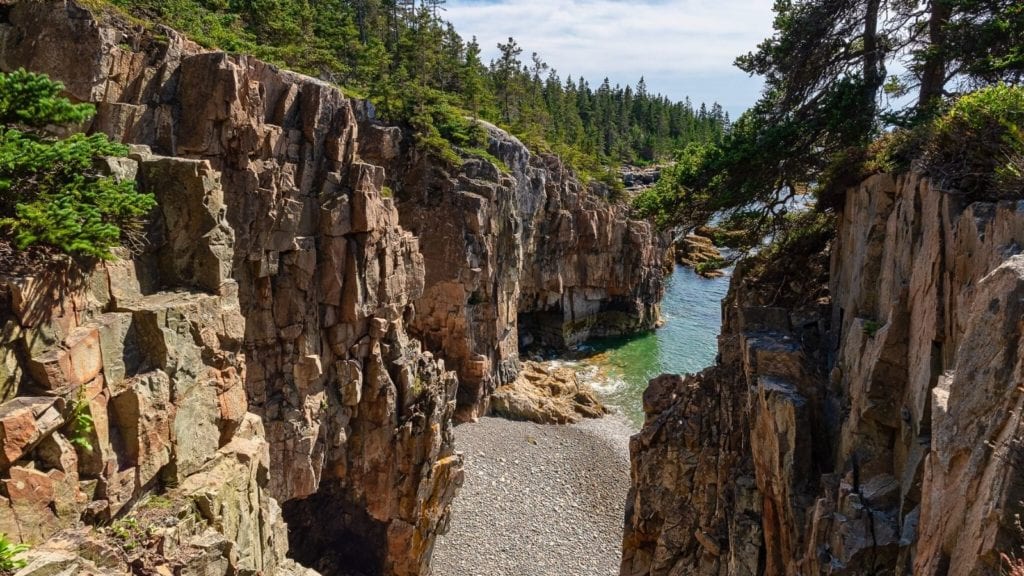 Acadia National Park and the charming New England town of Bar Harbor combine into one of the best vacation spots for couples this year. Staying at The Primrose, built in 1878, in a suite with a massive king bed and fireplace, will fan the flames of romance. Plus, you'll be just a short hand-in-hand walk away to everything in town, including dozens of charming restaurants like the Side Street Cafe, ice cream shops scooping fresh local Maine blueberry cones, cute local stores, and a great local improv comedy venue.
LUXURY CAMPING: 10 Best Family Glamping Resorts in the U.S.
Enjoy stellar made-to-order breakfasts included in the affordable rate at the Primrose, then set off to explore the natural wonders waiting inside Acadia, including the Jordan Pond Path. This picturesque and tranquil 3.7-mile hike features smooth dirt on one side of the water and a more adventurous rock path to navigate on the other.
8. Washington, D.C.
Culture, food, history, and a lot of Smithsonian freebies join forces to make the Washington, D.C., one of the best vacation spots for couples. Stay at Riggs Washington DC, a spectacular hotel housed in what once was a National Bank building on the corner of 9th and F Street. The elegant rooms pay homage to the building's legacy, with each reminiscent of a private safety deposit box.
MAKE MEMORIES: 7 Best All-Inclusive Resorts for Babymoons
Enjoy the National Zoo and as many of the Smithsonian Museums as you can see, including the stunning National Museum of African American History and Culture, United States Holocaust Memorial Museum, The National Galley of Art, and, coming soon, a National Museum of the American Latino and the Smithsonian American Women's History Museum—all of which are 100 percent free to enter. Before you leave, make sure you indulge in some affordable and outstanding falafel and hummus at Falafel Inc. Nothing on the menu is over $4 and every time you dine, you help feed refugees.
Together you'll have a romantic and thoroughly inexpensive getaway to the capitol. Alternatively, if you and your partner enjoy a side of slots and table games with your slice of affordable American history, check out the fine accommodations available at MGM National Harbor just a short drive from D.C.
9. Punta Cana, Dominican Republic
Fun and mimosas in the sun and sand? Is there anything better for a couples vacation? How about an excursion to drive buggies through giant mud puddles on the way to taste some local libations? Do it all and so much more at the Hard Rock Hotel and Casino Punta Cana.
MEXICO VACATIONS: 10 Romantic Mexico Resorts That Cater to Couples
Soak your bones, quiet your mind, and indulge in a safe and secure couple's getaway to the beaches of Punta Cana this year. Every single room at the all-inclusive Hard Rock has a private in-room hot tub, and you can have a turntable and curated collection of vinyl records delivered to your door, so pack your battery operated candles and leave your worries behind for a few nights in the Dominican Republic.
10. Elkhart Lake, Wisconsin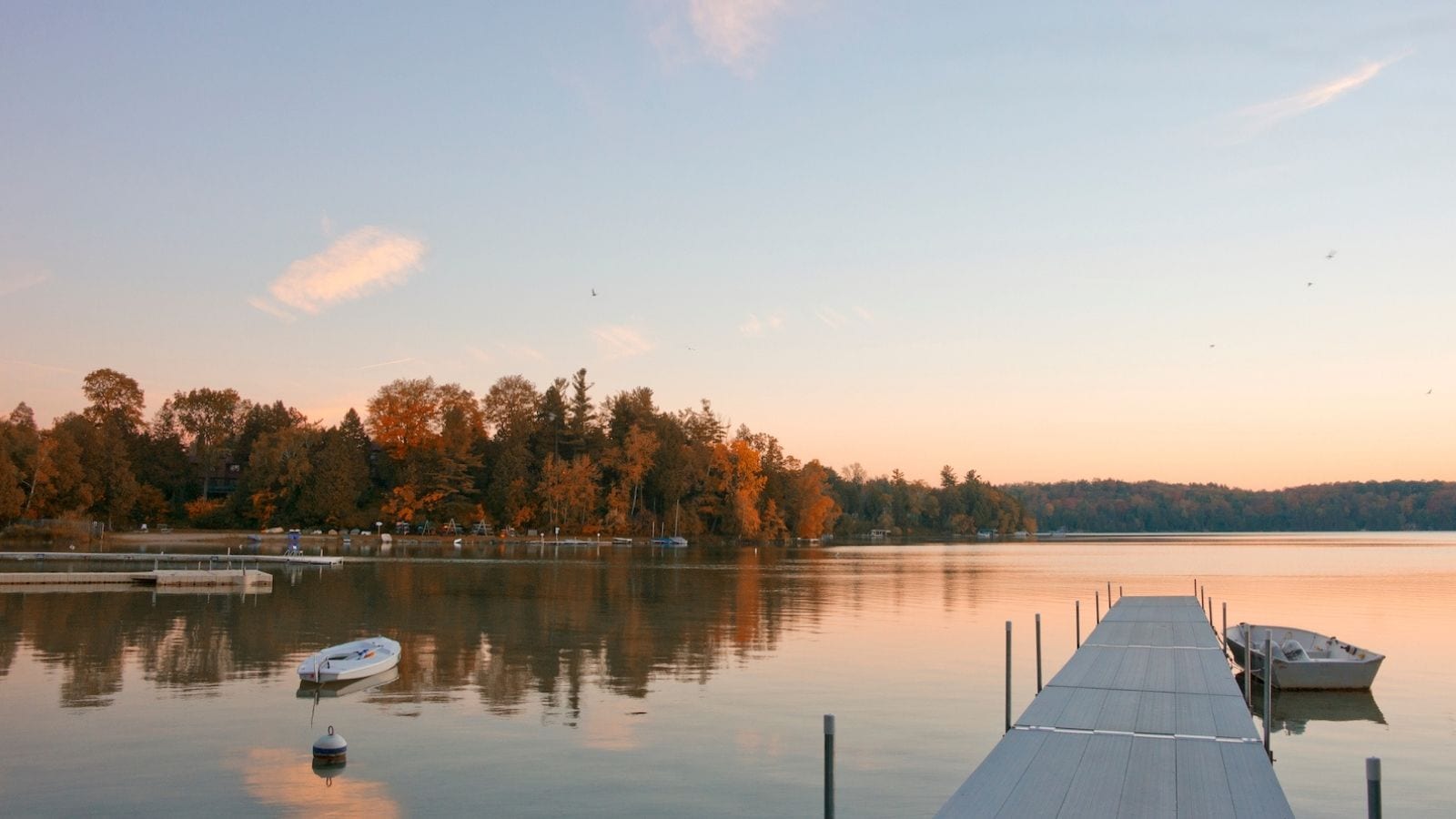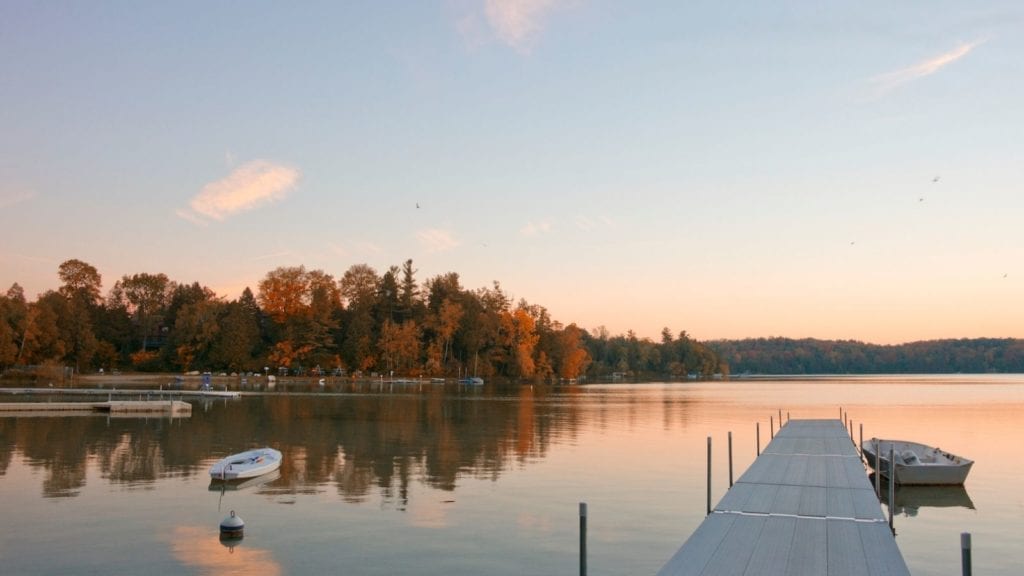 Romance is alive and well on the gentle shores of Elkhart Lake in Wisconsin. With fine dining (the Paddock Club is one of the Midwest's best restaurants), cute shops, and elegant accommodations at The Osthoff and Siebkens resorts, you and your favorite person can kindle the flames on a pontoon boat tour of the lake or rev up your relationship on a race weekend at Road America.
MOVIE MAGIC: 11 Best Outdoor Movie Screens for Backyard Movie Nights
If you two fancy fancy cars, be sure to spend some time at Throttlestop, a local car museum and showroom with a rotating collection of 200 historic motorcycles, 75 showroom cars, and robust engines spanning the decades. It will be a romantic Midwest vacation with plenty of thrills.
11. Fredericksburg, Texas
If Germany is too far away to visit this year, instead take a couples vacation to Fredericksburg in the Texas Hill Country. There's wildflowers, wineries, and great local shopping, but what you'll notice first is the Little Bavaria vibe in this charming city an hour northwest of San Antonio.
SUN AND FUN: 10 Best Hotels for Romantic Getaways in Florida
History buffs will love Fredericksburg's Pioneer Museum, which tells the story of those first German immigrants; and the National Museum of the Pacific War, which is located so far from the Pacific Ocean because native son Chester W. Nimitz commanded the United States Pacific Fleet in World War II. Outdoor lovers will go mad for the wildflowers and love hiking Enchanted Rock State Natural Area. Live music at a number of venues helps to polish off enchanting days spent in this great vacation spot for couples.
Go back in time with a stay at the adults-only Hangar Hotel featuring airplane memorabilia, USO history, and 1940s-inspired romance.
12. The Catskills, New York
The Catskill Region provides easy access to the once-hippy haven of Woodstock and assorted charming New York vacations, but what really makes this region one of the best vacation spots for couples is a cluster of miniature accommodations called A Tiny House Resort. Luxurious and quaint, these cabins and customized trailers set along a creek are a romantic escape from hectic modern city life.
BON VOYAGE: 7 Best Cruise Lines for Couples (and Their Most Romantic Voyages)
Each morning, you can pick up fresh eggs and veggies to make omelets, hang out with the goats and Flemish bunnies, and take the chickens for a walk. Relax in a hammock with a book or your favorite podcast in your ears and let the world drift by for a few days.
More Advice About Vacation Spots for Couples
Where should I go for an anniversary trip?
Choose to either return to a favorite place you two have already experienced, especially if that destination holds special meaning, or opt for a brand new and exciting vacation. Make sure the activities and accommodations will make both you and your partner happy during your anniversary! 
What should I take for a romantic weekend away?
Battery operated candles (and batteries) are a great addition to any suitcase. They help you set the mood at night. But the best romantic weekend getaways are all about what you don't take. So leave your work, your stress, and your everyday problems at home and enjoy each other's company fully while away. 
What is the most romantic place on earth?
The answer to this question varies based on the person. If you love warm weather and the great outdoors, it's hard to go wrong with a Hawaii all-inclusive resort or the stunning overwater bungalows of the South Pacific. Conversely, New York City, Paris, and Barcelona each radiate romance on every street corner thanks to art, culture, and dining. The best places for a romantic vacation are the ones that mean the most to you and your partner. Let your choice reflect who you are as a couple.
How do you make a romantic getaway special?
You will make a romantic getaway special when you pay attention to the small details. Think about your partner's all-time favorite things and try to surround them with as many as possible. Do they love flowers? Music? Good food? Museums? Are they small town fanatics or big city boosters? Make the effort to design a getaway that will tap into their passions and accentuate the best parts of their unique personality. Additionally, slowing down, taking it easy, and being in tune with each other will also go a long way to making your romantic vacation special. 
The perfect place for your next romantic getaway is out there just waiting for you to discover—or rediscover—it with your loved one. The best places for a getaway depend on your interests, budget, and time constraints, so take those considerations seriously as you're planning.
More from FamilyVacationist: