Staring up at the sheer granite face of Half Dome. Marveling at the sky-high waterworks of Old Faithful. Drinking in views of the Grand Canyon at sunrise. This is the stuff family vacation memories are made of, and days spent exploring national parks are perfectly paired with overnights at the best national park lodges.
These rustic hotels around the United States boast grand nature-inspired lobbies and dining rooms, comfortable guest rooms that blend backcountry elegance with updated amenities, and local building materials so you never forget your surroundings.
Iconic National Park Lodges in the U.S.
Here are the most iconic national park lodges in the U.S., plus some just-outside-the-park gems near national parks where in-park lodging isn't available. Get ready for beautiful lobbies, well-outfitted rooms, and views that make the most of these national park lodges' incredible locations.
SPRING IS COMING: 10 Best Spring Break Destinations for Families
Old Faithful Inn at Yellowstone National Park
Wyoming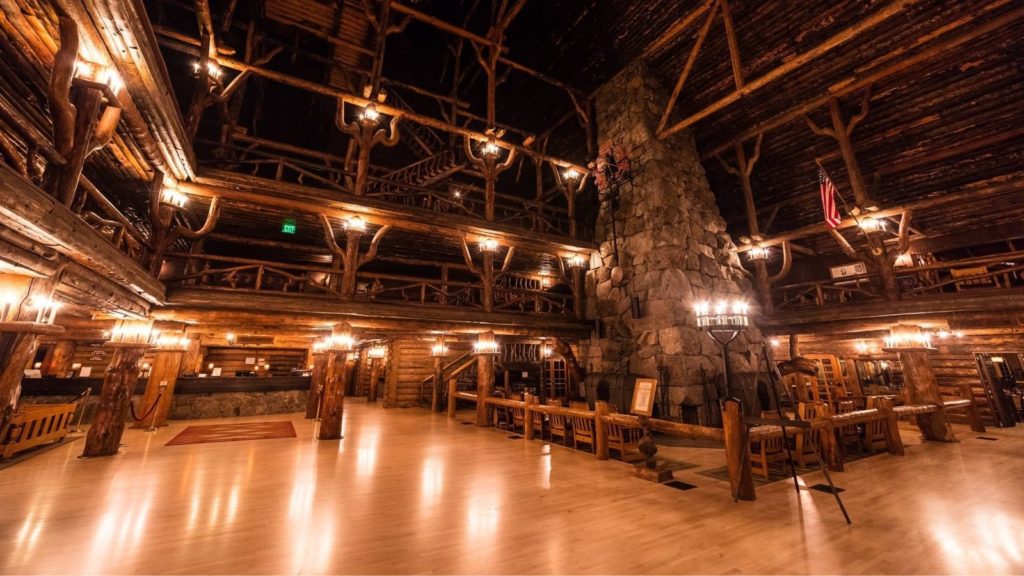 The Old Faithful Inn embodies the iconic national park lodge style. Built at the turn of the 20th century in Yellowstone National Park, the log-style structure is considered a shining example of "Parkitecture." The building's massive fireplace is built from local rock, and many of the original fixtures and furnishings are still on display (check out the lobby's mission-style furniture and the chandeliers in the dining room).
LUXURY CAMPING: 10 Family Glamping Resorts Where You Can Get Away from it All
You can stay in one of the more than 300 rooms at this Yellowstone National Park lodge between early May and mid-October, and be sure to take a tour of the historic hotel while you're there to get the full experience.
The Ahwahnee Hotel at Yosemite National Park
California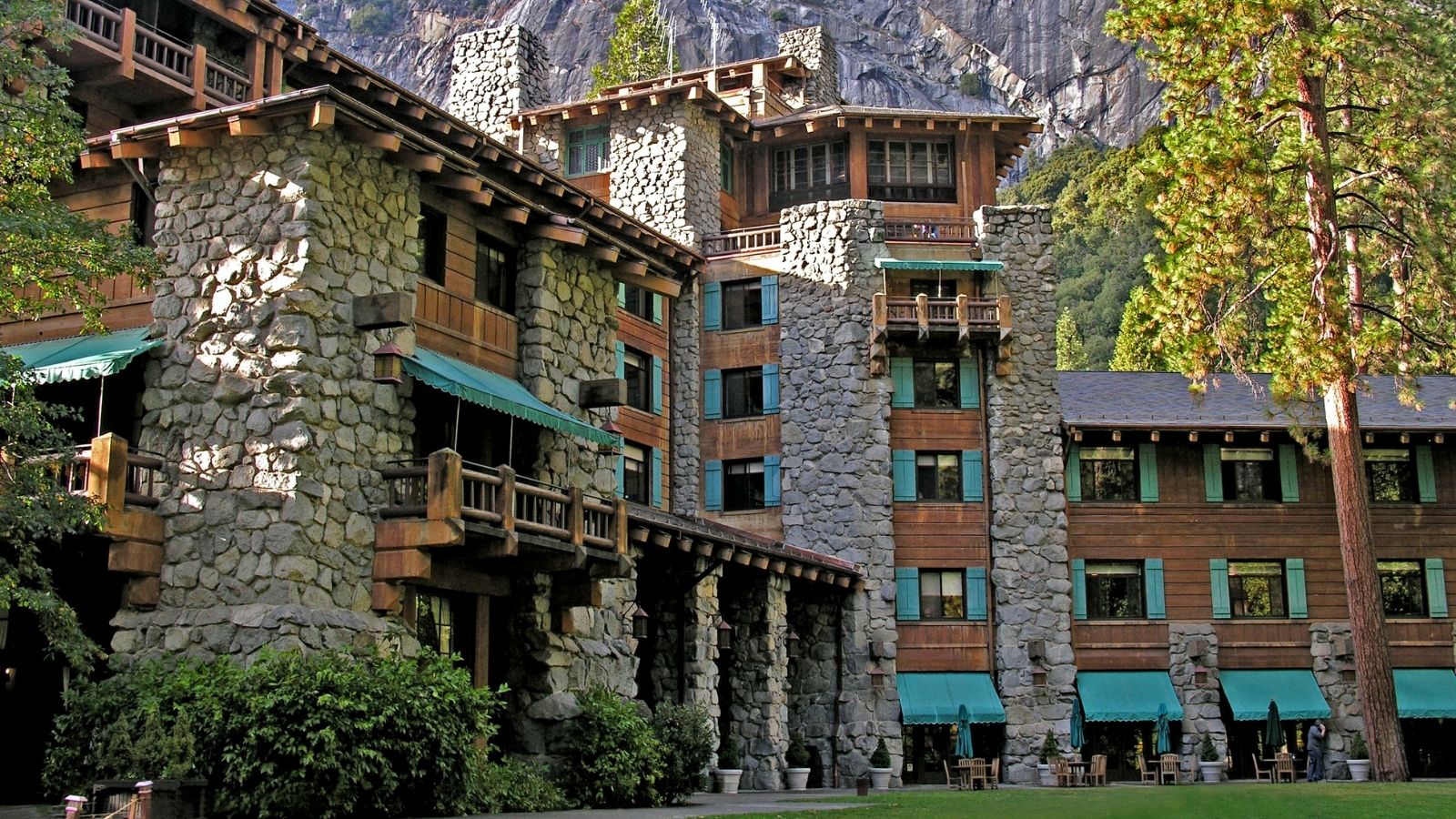 With its prime position near the base of Half Dome in Yosemite National Park's main valley, The Ahwahnee delivers style and grandeur inside and out. Completed in 1927, this rustic-elegant Yosemite national park lodge blends log-beamed ceilings, Native American artwork, and a granite facade and massive stone hearths that echo the surrounding landscape.
YOSEMITE HOTELS: 10 Family-Friendly Hotels Near Yosemite National Park
Welcoming public spaces mean that even non-guests can get a peek at what makes this Yosemite national park hotel special. And while this classic California vacation spot may have briefly lost its iconic name (the hotel's name was changed to the Majestic Yosemite Hotel for a few years due to legal reasons), it's safe to say Ahwahnee is back—in name and spirit—and better than ever.
El Tovar at Grand Canyon National Park
Arizona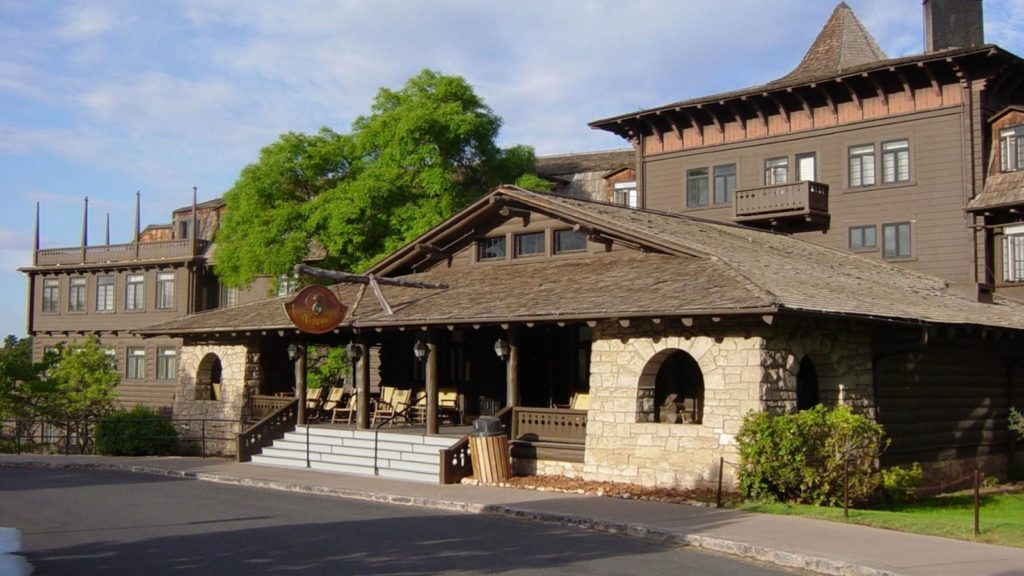 Perched on the edge of the magnificent South Rim of the Grand Canyon, the historic El Tovar Hotel delivers classic charm and iconic views to national park guests. Revered as one of the West's most refined hotels when it opened in 1905, this classic Grand Canyon national park lodge has welcomed famous guests including Theodore Roosevelt and Albert Einstein. Each of the hotel's 78 rooms offers a unique layout and decor, and family-friendly suites are also available.
TRAVEL WITH TEENAGERS: 10 Best Vacation Ideas for Families with Teens
Bonus tip: If you're looking to avoid the biggest Grand Canyon crowds, look north. The North Rim has its own smaller Grand Canyon national park lodge, appropriately named The Grand Canyon Lodge North Rim. Generally, it's easier to score a reservation here, and while you have to work a little harder for those spectacular views, it remains a sensational Grand Canyon experience.
Crater Lake Lodge at Crater Lake National Park
Oregon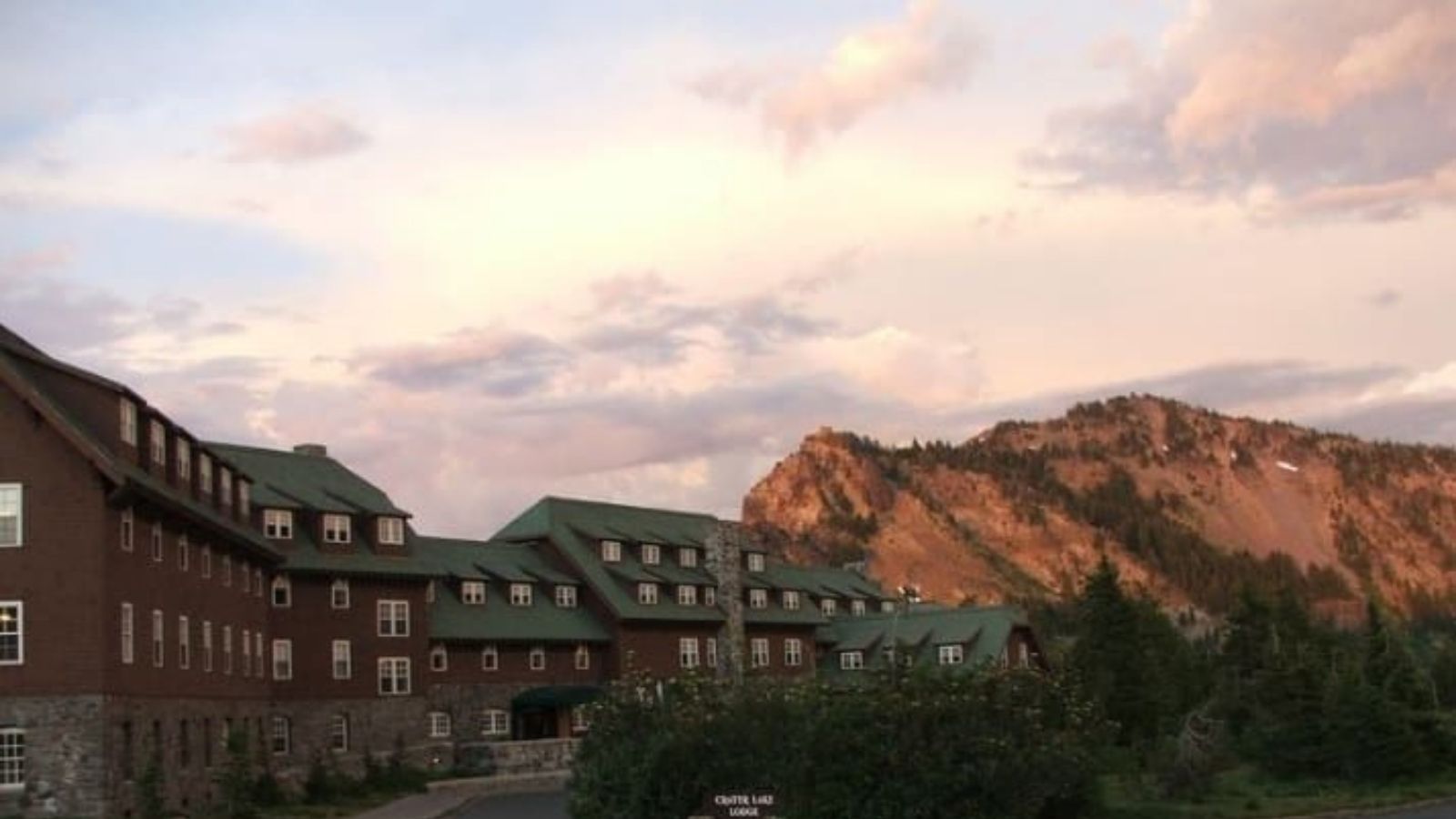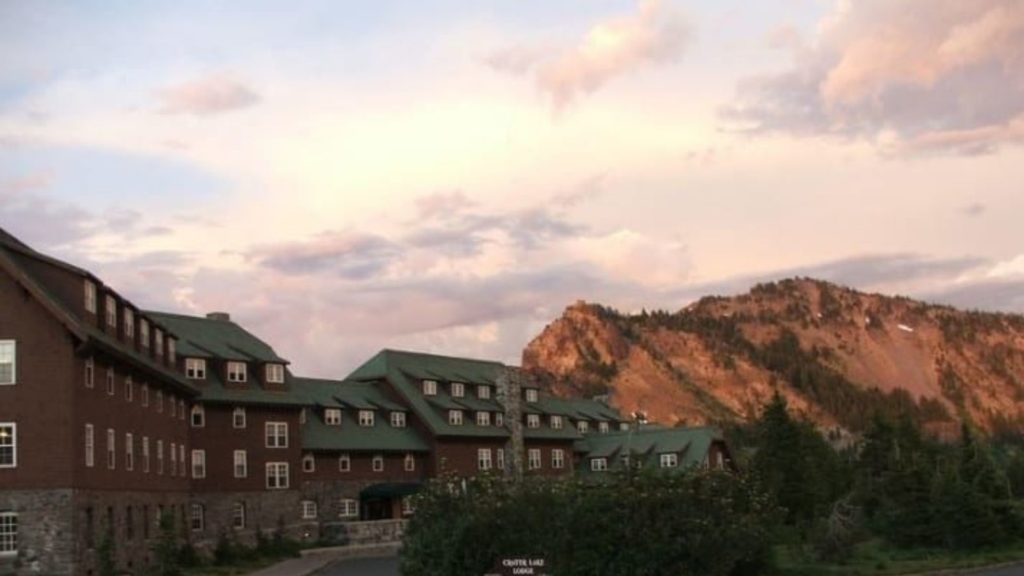 Crater Lake Lodge in Crater Lake National Park first opened in 1915, but the piecemeal approach to construction meant that, in the 1990s, the lodge was deemed unsafe and had to be rebuilt. Many of the original touches of Crater Lake's first lodge remain, though, and the accommodations still feel like a quintessential national park lodge, complete with roaring lobby fireplaces, a rustic dining room, and outdoor seating that makes the most of those unbeatable Crater Lake views. 
FROZEN FUN: 13 Best National Parks to Visit in Winter
Lake Quinault Lodge at Olympic National Park
Washington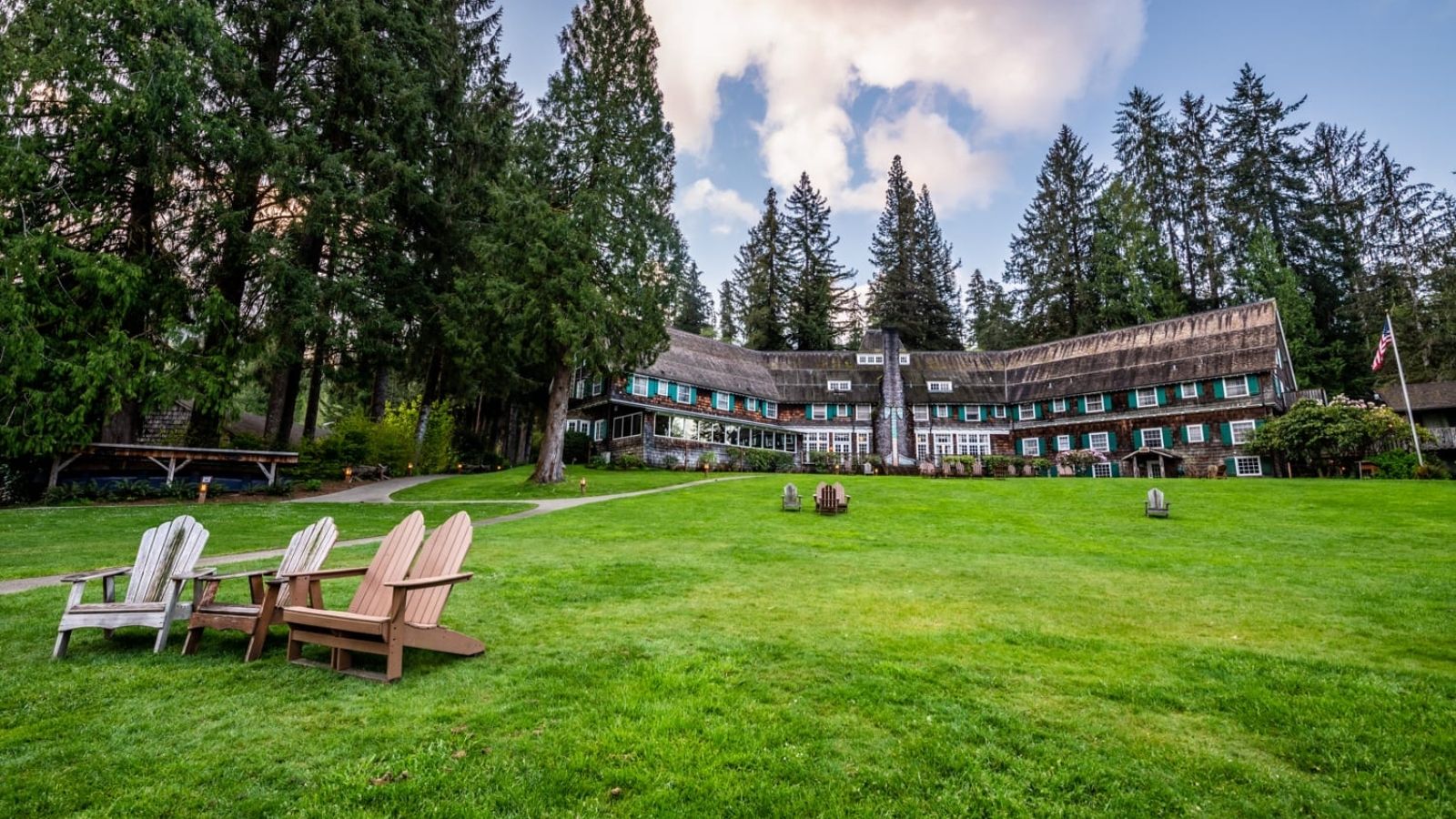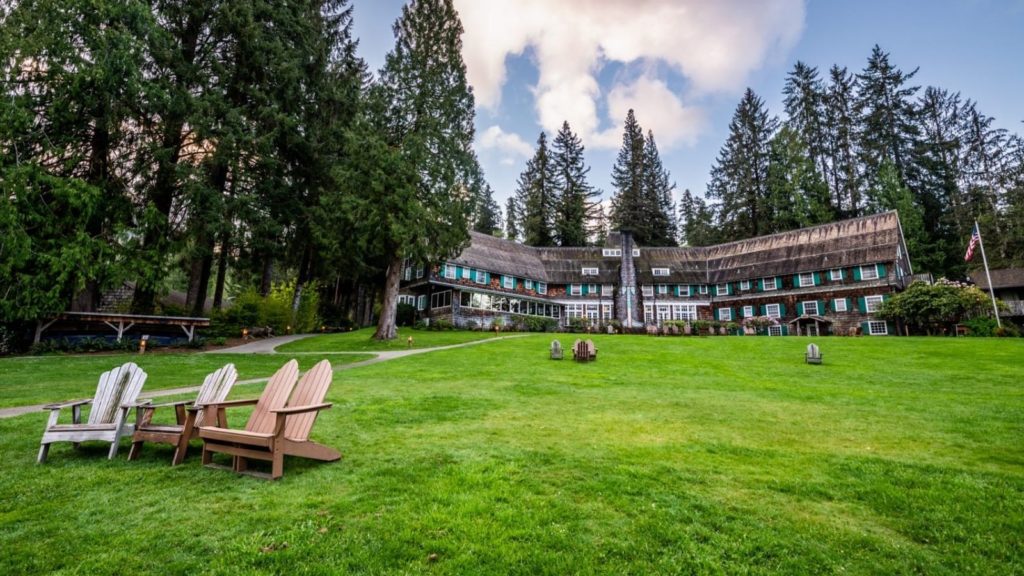 Though it's flanked by dense Olympic National Park rainforest, Lake Quinault Lodge still feels warm and welcoming thanks to its grand-but-casual architecture, homey lakeside location, and inviting front lawn with plenty of room to bask. In the lobby, stretch out on a leather couch in front of the fire, or head to the hotel's deck for a lakeside drink.
EVERYTHING'S INCLUDED: 19 Best All-Inclusive Resorts in the U.S. for Families
You're never far from the water at this national park lodge—the indoor pool promises fun rain or shine, and there are boat and paddleboard rentals at the lake. This Olympic national park hotel is beautiful, well-located, and inviting, especially on summer days.
Lodge at Bryce Canyon at Bryce Canyon National Park
Utah
Not only is the Lodge at Bryce Canyon a charming historic lodge beloved by many, it's also the only in-park lodging option in Bryce Canyon National Park. Crowning a mesa near the edge of the canyon, the lodge offers both an ideal location for exploring the national park and a grand-but-rustic retreat.
MAKE MEMORIES: 11 Family Road Trip Ideas Every Kid Will Love
Milled timbers, steeply pitched roofs, and extensive stonework recall the building's early 20th century beginnings. Lodge rooms, cabin rentals, and studios round out the accommodations options at this Bryce Canyon resort.
Lake McDonald Lodge at Glacier National Park, Montana
Enter the lobby at Lake McDonald Lodge in Glacier National Park and you'll understand immediately what a national park lodge should look like. A massive fireplace, log-style construction, open balconies to give the room a lofty feeling, and arts-and-crafts style adornments meld to create a rustic elegance that feels like a hug after a long day exploring in nature.
FAMILY CAMPING: 10 Best Campgrounds and RV Parks for Families
Built in 1913 on the shore of Lake McDonald, rooms at this Glacier National Park hotel retain a simple, rustic elegance. In addition to rooms in the three-story main lodge, there are also cabin rooms and two annexes: Cobb House offers elegant suites and Snyder Hall has a hostel-style layout.
Bonus tip: For a true family travel adventure, Glacier National Park also offers hut-to-hut hiking accommodations at Granite Park Chalet and Sperry Chalet. And for day trippers, the national park service runs guided day hikes all summer long.
Other Incredible Lodges Near National Parks
Not every national park has a historic lodge within its boundaries. Here are two iconic lodges built just outside their famed national parks.
Grand Lake Lodge Near Rocky Mountain National Park
Colorado
Think you're going to stay in Rocky Mountain National Park? Think again: The park is one of the few national parks with no in-park lodging. Happily, there are plenty of great options in the nearby communities of Grand Lake and Estes Park. Among the most national-park-lodge-inspired options is the Grand Lake Lodge. At this hundred-year-old hotel, you'll find a comfortable main lodge building with a restaurant, plus 70 cabins spread around the property.
Bar Harbor Inn Near Acadia National Park
Maine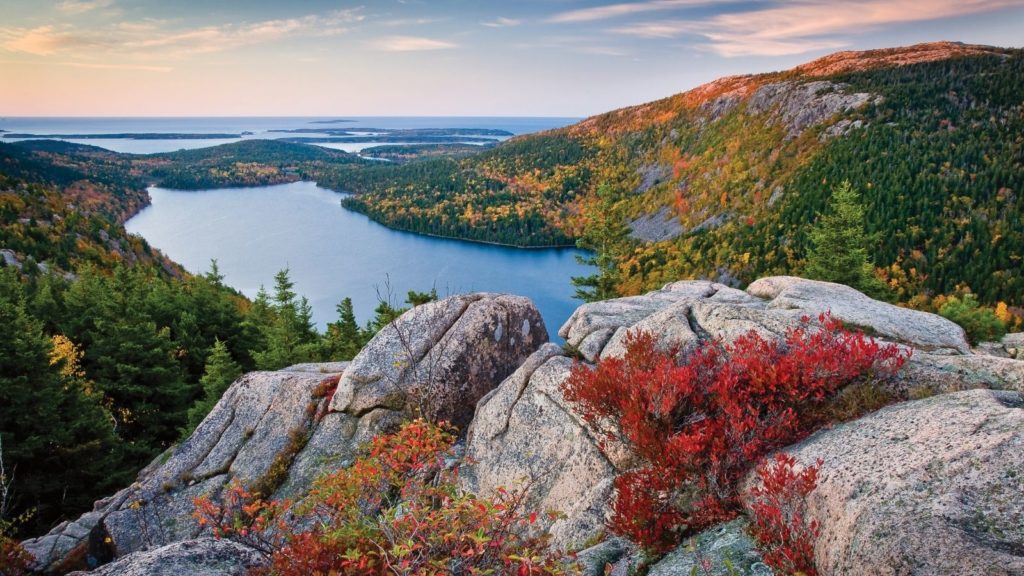 Millions of visitors each year come for some of the nation's wildest—and most beautiful—coastline at Acadia National Park, making it one of the most popular family vacation spots in the entire country. And while Acadia has no in-park lodges, there are plenty of charming and historical accommodations in nearby communities, including the charming seaside village of Bar Harbor.
COASTAL LIVING: 7 Best U.S. Islands to Visit for a Fun Family Vacation
One of the most beloved places to stay near Acadia, the Bar Harbor Inn offers many of the trappings of a classic national park lodge. Exceptional views, historical charm, and a grand presence come standard with stays at this property that was originally built in 1887 but features plenty of modern amenities.
More from FamilyVacationist: