With the scents of salt water and fried treats in the air and boardwalks brimming with endless curiosities, coastal towns are at their most charming when the summer vacation season kicks off each year. And there's no better way for families to mark the end of the school year and the start of summer than a visit to one of America's best coastal towns or seaside villages.
It's easy to imagine lazy days spent on cruiser bikes, dipping your toes in the ocean, or making sandcastles on the beach, but actually there's more to seaside towns than just the beaches. Many of the best coastal towns in the U.S. have idyllic downtowns with shops and restaurants, along with cultural spots such as museums, galleries, and aquariums with educational programs and workshops for kids.
The Best Coastal Towns in the U.S. for Families
When the mercury starts rising and you're ready to pack your beach bags, beach towels, and other beach essentials, make one of these kid-friendly coastal towns the target of your next family beach vacation.
SUN AND SAND: 12 Best Beach Resorts in the U.S. for Families
1. Cape May, New Jersey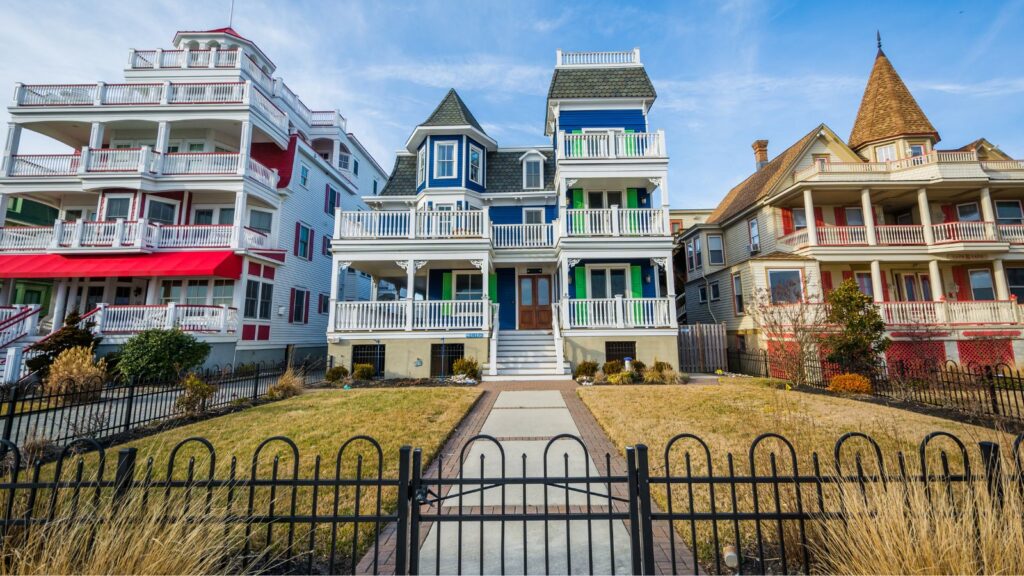 The very first inhabitants of this thriving beach community are believed to be the Lenni-Lenape tribe, as recorded by the explorer Henry Hudson in the early 1600s. Named for Cornelius Jacobsen Mey, who founded the town in 1621, Cape May is also revered as the nation's oldest seashore resort. The streets are lined with colorful Victorian houses that exude a kind of old-fashioned grandeur and charm.
ATLANTIC COAST: 11 Best Seaside Villages and Coastal Towns in New England
Cape May has plenty of leisure activities for families. Its boardwalk stretches for two miles, with beautiful views of sandy beaches and plenty of shops and restaurants along the way. Pristine Poverty Beach is a favorite for families on vacation with toddlers because it's a quiet spot set farther back from the crowds (it also has street parking and bathrooms). Kids will also enjoy an afternoon at the Cape May County Zoo, which is free and relies on donations. Some of the animals you might expect to see are American black bears, cheetahs, and giraffes.
Set up camp at Beach Plum Farm Cottages, where the coastal accommodations come with washers and dryers, full kitchens, and programs geared toward the little ones. From educational wilderness programs to hayrides, campfires, archery, and tie-dye art, there's something to keep everyone busy at this rustic resort. Parents can take a break at the orchard pool, ride around on a golf cart, or borrow a cruiser bike. The resort's restaurant, Farm Kitchen, uses produce grown right on the farm.
2. Seabrook, Washington
Situated along the Washington coast about two and a half hours from Seattle, the idyllic beach town of Seabrook is perfect for families looking to be close to the water. Founded in 2004 by Casey and Laura Roloff, this thoughtfully designed community is a picturesque coastal town surrounded by forest and hiking trails. With more than 400 vacation rental homes to choose from, Seabrook can easily become your home away from home.
WATER WORLDS: 13 Thrilling Outdoor Water Parks Where You Can Beat the Summer Heat
Families can enjoy the indoor and outdoor pools, play a game or two of tennis and pickleball, or rent a bike and meander around town. Everything within Seabrook is walkable. Book a surf lesson or attend a beachside author series, where beloved children's book authors visit for a reading. The town boasts over 18 parks, 10 restaurants, and a farmers' market, where you can pick up some goodies to cook at your cozy rental.
3. Key West, Florida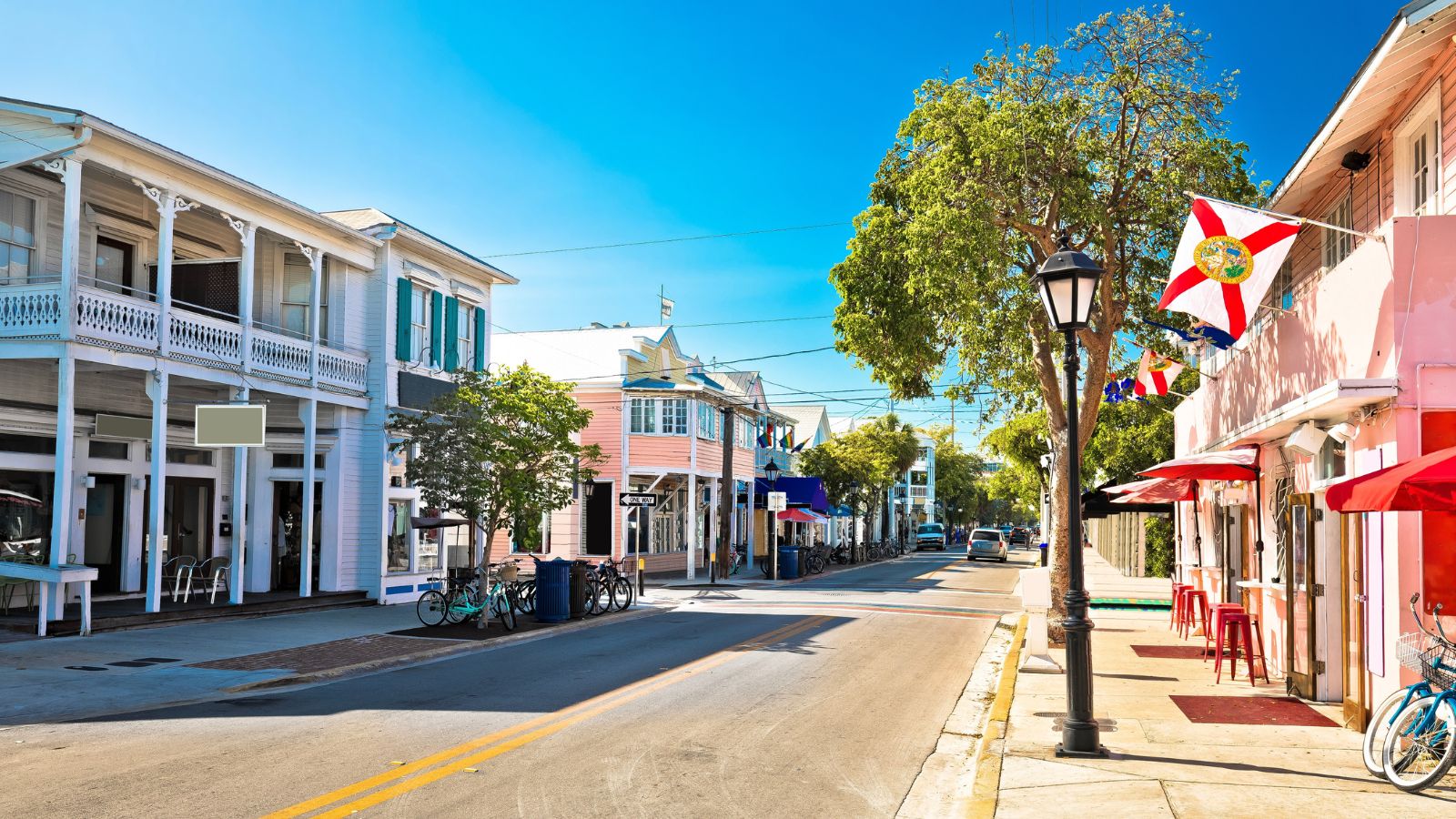 The southernmost point in Florida, Key West owes its popularity as a coastal town for families to its sparkling blue waters, white sand beaches, and loads of kid-friendly things to do. Take the kids to the Key West Aquarium for an immersive introduction to local marine life, then visit the Mel Fisher Maritime Museum to see remnants of shipwrecks and other 17th century artifacts like coins and cannons. And for kiddos (or parents) who need a break from walking, the conch train tour is a 75-minute ride that takes you on a tour around Old Key West.
FLORIDA FUN: 10 Dreamy Beach Resorts in Florida That Are Perfect for Families
Book your stay at the sensational Pier House Resort and Spa, which is located right in the heart of downtown and comes with access to a private beach and an outdoor pool. The resort offers one- and two-bedroom suites, some with kitchens and a nicely appointed dining area, and the concierge can arrange for activities such as snorkeling, kayaking, and fishing.
4. Shelter Island, New York
A small island of about 27 square miles, New York's Shelter Island is only accessible by car ferries that depart from the cities of Greenport and North Haven. Only 90 miles east of New York City, it's home to six unique beaches where families can play, swim, and stroll in the salty Atlantic breeze. Classic coastal town pastimes include mini golf at Shelter Island Whale's Tale Dessert Cafe and Miniature Golf Course (an 18-hole course), exploring the 2,100-acre Mashomack Preserve, and learning about the island's history at the Sylvester Manor Farm.
WORLD'S BEST: 10 Best All-Inclusive Beach Resorts in the World
Stay at The Pridwin Hotel and Cottages, a waterfront property that originally opened in 1929. Here kids can participate in scavenger hunts, water sports, and games of kickball and tennis. A game room with board games, toys, and activities will keep spirits high on a rainy day, and parents can look forward to treatments at the hotel's elegant spa.
5. Laguna Beach, California
California is home to many of the best coastal towns in the U.S., but Laguna Beach is an absolute must-visit destination for families. Known for its thriving art scene, the town also boasts long stunning stretches of beach, virtually perfect year-round weather, and a unique topography of sea caves, ocean bluffs, and natural tide pools rich with marine life. It's a perfect California vacation destination for snorkeling, scuba diving, kayaking, and swimming (at some of the beaches).
GO WEST: 7 Kid-Friendly West Coast Vacations with Something for Everyone in the Family
This beach town offers plenty of activities besides lounging by the beach, too. Visit the Pacific Marine Mammal Center to learn about the rescue and rehabilitation of sea lions and other marine mammals, or spend an afternoon at the kid-friendly Laguna Art Museum, where there are plenty of programs geared specifically toward families and kids of all ages.
Conveniently located, Art Hotel Laguna Beach is a block from the beach and offers affordable family-friendly rooms with complimentary breakfast. There's also a seasonal pool and laundry facilities for those non-beach days.
6. Port Aransas, Texas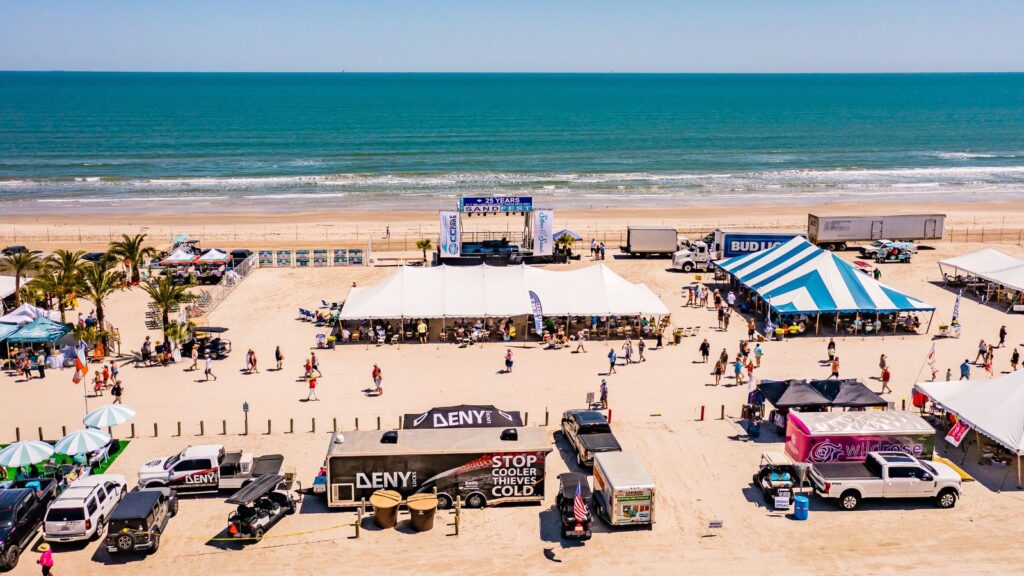 Just 30 minutes from Corpus Christi, Port Aransas on Mustang Island is a low-key seaside town that's a great choice for families who want less hustle and bustle than a typical beach town. To get to the island, you'll need to board a ferry (they run frequently throughout the year). But don't worry if your kids aren't great on boats, because the ferry ride is a quick 10 minutes. Once you arrive, there's no shortage of beaches for swimming, paddling, and kayaking on this tiny island. You can even drive your car right along the ocean.
LONE STAR STATE: 9 Texas Family Resorts with the Best Kid-Friendly Amenities
Stay at Port Royal Ocean Resort, which hosts family-friendly activities like sandcastle-building lessons and "dive-in" movies. There are water slides and a large pool as well as volleyball courts that can keep everyone active for hours. Stop by the frozen station for an ice cream treat or the food truck for some quick and casual fare. The accommodations are one- to three-bedroom condo suites with a fully equipped kitchen and washer and dryer.
7. Block Island, Rhode Island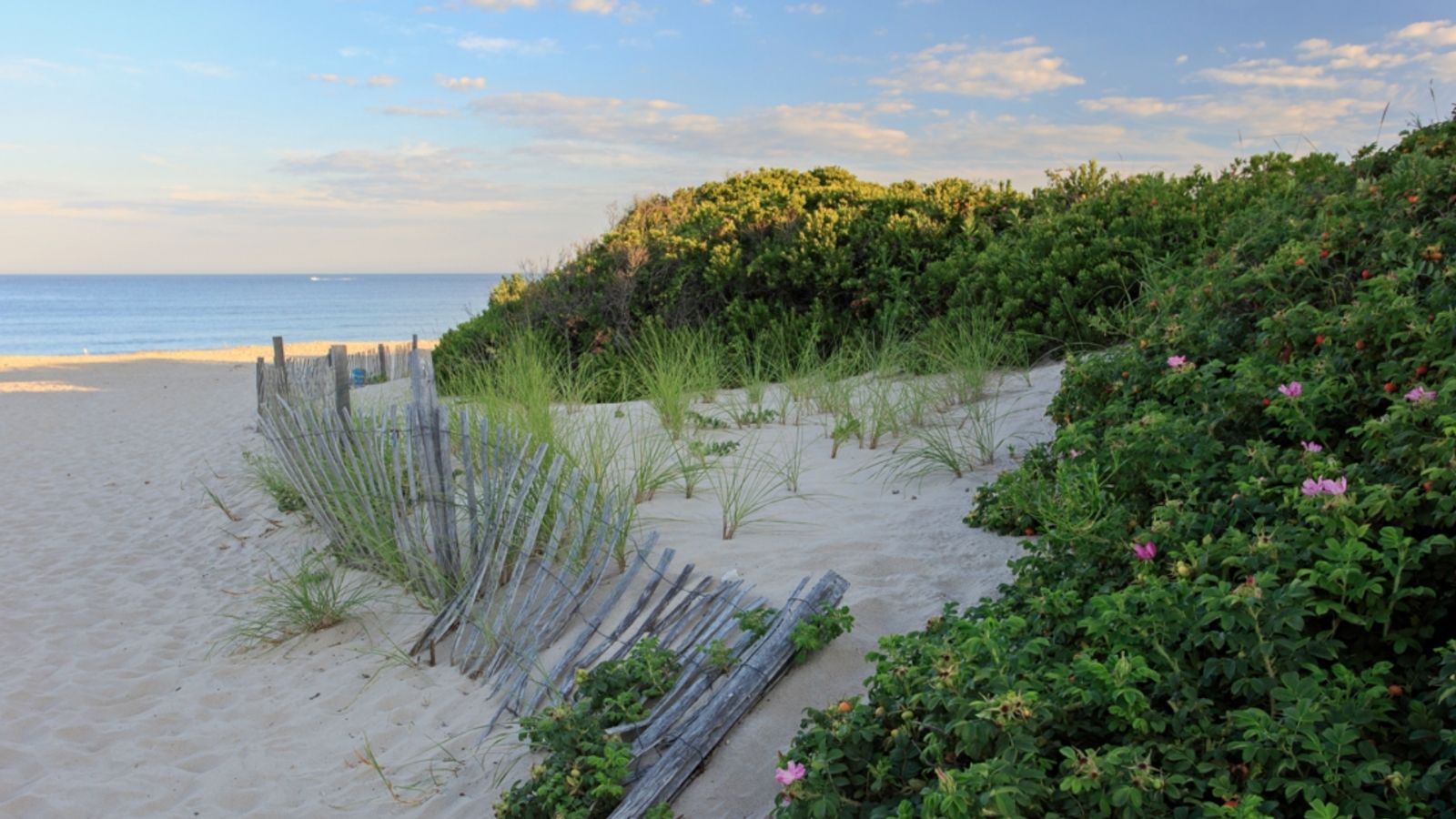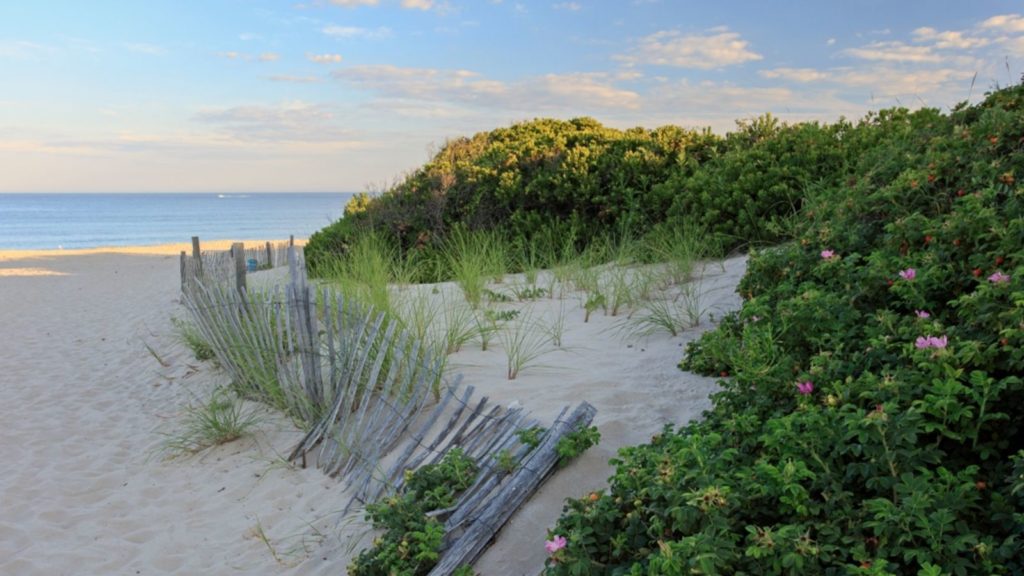 No coastal town in the U.S. evokes a feeling of quintessential New England charm better than Block Island, located about 10 miles off the coast of Rhode Island. Accessible by a one-hour long ferry ride, this beach town is seven miles of rolling hills and bucolic vistas. The iconic red lighthouse at the top of Mohegan Bluffs offers spectacular views of the ocean, and the downtown area where ferries dock is a hub of activities with plenty of restaurants and boutiques to keep you occupied.
SPLASH ZONE: 14 Best Indoor Water Park Resorts in the U.S.
And while Block Island may be tiny, there are 15 beaches and five parks here, with many hiking trails to discover. Meander through Rodman's Hollow, a 230-acre glacial outwash plain affording expansive views of the ocean, or visit the Block Island National Wildlife Refuge, which spans approximately 127 acres, to spot a variety of birds.
Stay at The 1661 Inn, which has 24 rooms spread across four buildings and a petting zoo featuring camels, llamas, and yaks. Convenient on-site dining options include the 1661 restaurant, which serves breakfast; and Farmstead Refreshments, a food truck offering sandwiches, smoothies, and various snacks.
More from FamilyVacationist: