Adventure, beauty, and a great time for both kids and adults: With plenty to do indoors and out, the best West Coast vacations offer year-round family vacation ideas for all ages and every budget. Mostly mild weather, an ideal mix of nature and culture, and enough activities for stops to please all members of the family make destinations up and down West Coast perfect for vacations.
West Coast Vacations for Families
Whether you want to kick back in treehouse hotel in the Pacific Northwest, seek family-friendly thrills in Las Vegas, or find your family beach vacation bliss south of the border, these West Coast vacations are the perfect backdrop for family time.
WATER WORLDS: 13 Best Water Parks in the U.S. for Summer Fun
1. Portland, Oregon, and The Pacific Northwest
Imagine this: You've had no internet connection for days, just your coffee, the chirping of birds, and some old fashioned games to play together nestled up on the sofa or out on the wooden deck at The Klickitat Treehouse in White Salmon, Washington. When you're ready to get out and explore, you head east along the Columbia River Gorge to the curious and delightful Maryhill Museum.
VACATION FOR EVERYONE: 10 Best Pet-Friendly Hotels and Resorts in the U.S.
Fast forward a day or two. Now you're camped out at the Inn at Northrup Station, a comfy and kitschy Portland hotel tucked into the city's coziest neighborhood; or at KEX Portland, a modern rustic hotel and hostel in the gritty heart of the city. You're shopping for books at Powell's, strolling around one of the most underrated zoos in America, seeing concerts with your kids at the Wonder and Crystal Ballrooms, navigating the food cart pod scene and eating a diverse array of cuisine like the greatest fake fried chicken you'll ever taste from The Mocking Bird.
If you're visiting during the soccer season, soak up the action at a Thorns or Timbers match. The Pacific Northwest is nothing short of a West Coast family vacation wonderland.
2. Las Vegas, Nevada
Ready to go big in a family-friendly way in Las Vegas? Pitch up in a stunning, massive room at NoMad Las Vegas, which comes with a decadently long free-standing tub in the bedroom, and take your kids to see Lady Gaga during one of her Vegas residencies right there in the building (NoMad is located inside Park MGM).
COASTAL GEMS: 10 Best East Coast Vacations for Families
While in Sin City, learn how to make your own pizzas inside Eataly and then walk across the street to experience the best new attraction on the Strip at FlyOver Vegas. In two separate but equally thrilling journeys, this ultimate 4D flying ride will take you high over Iceland or the American West in comfort and awe-inspiring style. If you're a family that loves sports, head to the T-Mobile Arena for a Golden Knights ice hockey game or, if you can snag a ticket, a Raiders NFL football game.
3. Guerneville, California
Snuggled up beneath a canopy of giant redwoods is Guerneville, a dreamy family escape in Sonoma County's Russian River Valley. Picture yourself pulling into family glamping resort like Autocamp Russian River and settling into a luxuriously cozy vintage Airstream. A cluster of these legendary silver trailers encircle a common area perfect for pickup games of soccer, roasting s'mores around a massive fire pit, watching your breath mingle with the starry night sky above while tucked beneath a blanket, and sipping a warm beverage.
SONOMA STYLE: The Perfect Healdsburg Weekend (with or without Kids)
During the day, borrow a free bike and pedal to charming downtown Guerneville. Wander farther afield to exploit Sonoma's towns and wineries, many of which have kid-friendly activities like games and nature walks. (Of course, Sonoma is one of the most romantic California vacations for couples, too.) Head west a few miles to marvel at the wild Pacific coast. It's all close to this remote-yet-accessible eco getaway destination in the redwoods of Northern California.
4. Puerto Vallarta, Mexico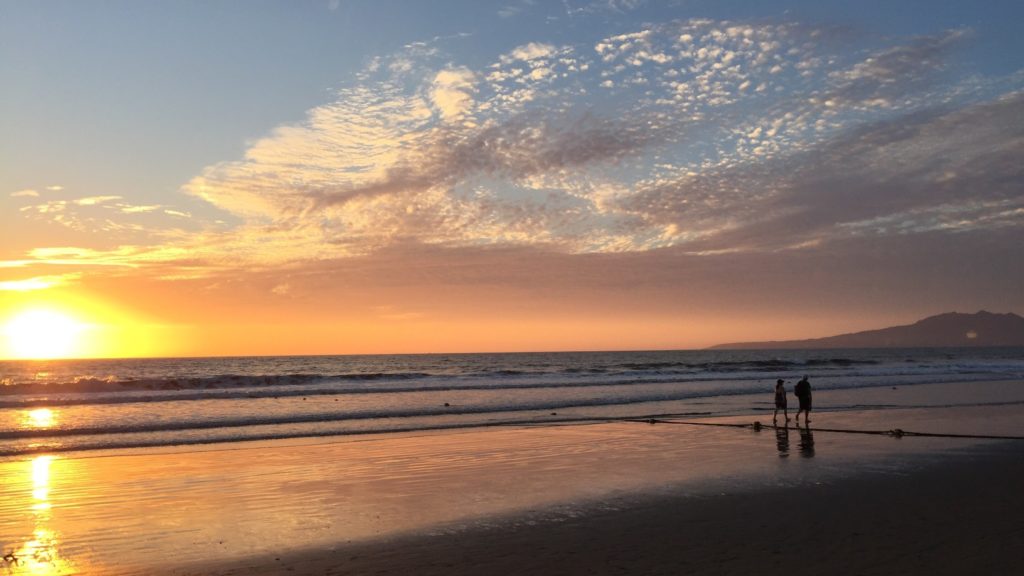 Elegantly perched between mountains and sea, Puerto Vallarta is a port city with Spanish roots that dates back to the mid-17th century. Beloved for its art, food, and beaches, it's both a popular family cruise port and a Mexico family vacation destination in its own right.
BEACH TIME: 13 Best All-Inclusive Mexico Resorts for Families
In the Zona Romántica (Old Town Vallarta), the Marcela Resort and Spa sits high in the heart and soul of Puerto Vallarta. It's a place to get away from it all and be pampered, with pools, terraced gardens, and even a championship putting green for those who want to sneak in a quick golf vacation.
When you're ready to explore, head to the surrounding Old Town to explore art galleries, grab a bite to eat at a favorite spot like The Blue Shrimp, walk down to the beach and sink your toes into the sand, and just let the worries of home, school, and work disappear.
5. Palm Desert, California
Part of the Greater Palm Springs area, the city of Palm Desert offers serious family fun with a desert twist. It's home to The Living Desert, a fabulous zoo and gardens; the McCallum Theatre, where you can see all-ages stage shows like National Geographic Live, Hairspray the Musical, and concerts; self-guided wind farm tours; and open-air Jeep desert driving adventures.
Set upon 450 acres of gardens and lakes, with breathtaking mountain views, JW Marriott Desert Springs Resort and Spa is home to a particularly kid-friendly draw. The JW Entertainment Zone is a state-of-the-art arcade where you and your kids can do battle playing classic games like Pac-Man, Skee-Ball, and air hockey, as well as high-tech simulators and motocross racing games.
For something with less sound and fury, take a nature walk, do family yoga, or feed the flamingos that live at the resort.
6. Yosemite National Park, California
Situated in California's Sierra Nevada Mountains, Yosemite National Park is one of the most popular California family vacations for a reason. Within its 1,200 miles, you'll encounter ancient, towering Sequoia trees; dramatic waterfalls; deep valleys; otherworldly rock formations; wandering meadows; an array of local wildlife; and one of the best national park lodges in the country. It's no wonder the famous nature photographer, Ansel Adams, made capturing Yosemite's beauty his life's work.
WHERE TO STAY: 10 Family-Friendly Hotels Near Yosemite National Park
Families can take advantage of the scenic background by spending time hiking, fishing, biking, horseback riding, or picnicking. Reservations are required to enter the park by car during peak summer vacation months, so plan accordingly. Yosemite is also an especially great national park to visit in spring when the crowds are lighter but the weather is pleasant.
7. San Juan Islands, Washington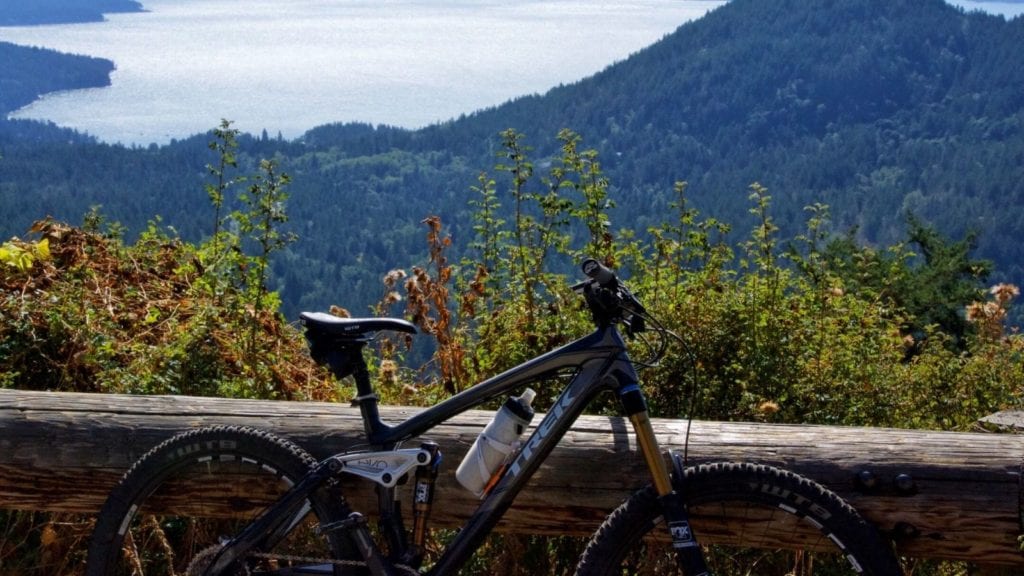 Interested West Coast vacations that involve hiking, whale watching, kayaking, horseback riding, lighthouses, wineries, or farm-to-table food? Look no further than the San Juan Islands for your next trip. Just a two- to three-hour ferry ride from Anacortes, Washington, the most popular islands in San Juan County (there are more than 170 islands and reefs) are Lopez Island, Orcas Island, and San Juan Island.
THINK BIG: 50 Unforgettable Family Vacation Ideas for the Best Trip Ever
Each island offers something different for visitors, and families will love exploring all the island variety. Lopez Island provides pastoral views, farms, and cute B&Bs; Orcas Island is an outdoor adventurer's dream, with Moran State Park near town; and San Juan Island boasts the popular Friday Harbor, Snug Harbor, and Roche Harbor.
More from FamilyVacationist: