After a long winter's hibernation, visiting a national park with the kids is one of the best family vacation ideas for spring. In March, April, and May, national parks tend to not be as hot and crowded as they are during the peak summer vacation months, which means plenty of outdoor space to stretch out and burn off energy. This time of year is also prime season for marveling at wildflowers and hitting the hiking trails at the best national parks in spring.
The Best National Parks to Visit in Spring
Whether you're planning a family camping trip, a couples getaway, or even a skip-gen vacation for grandparents and grandkids, the exceptional public lands of America's national parks will help you reconnect and reboot. And as an added bonus, April also brings the annual National Park Week (usually the third week of the month), a celebration that offers free admission for all and special junior ranger programs for kids.
PLAN YOUR TRIP: 17 Best Flight Booking Sites for Cheap Airfares
1. New River Gorge National Park and Preserve, West Virginia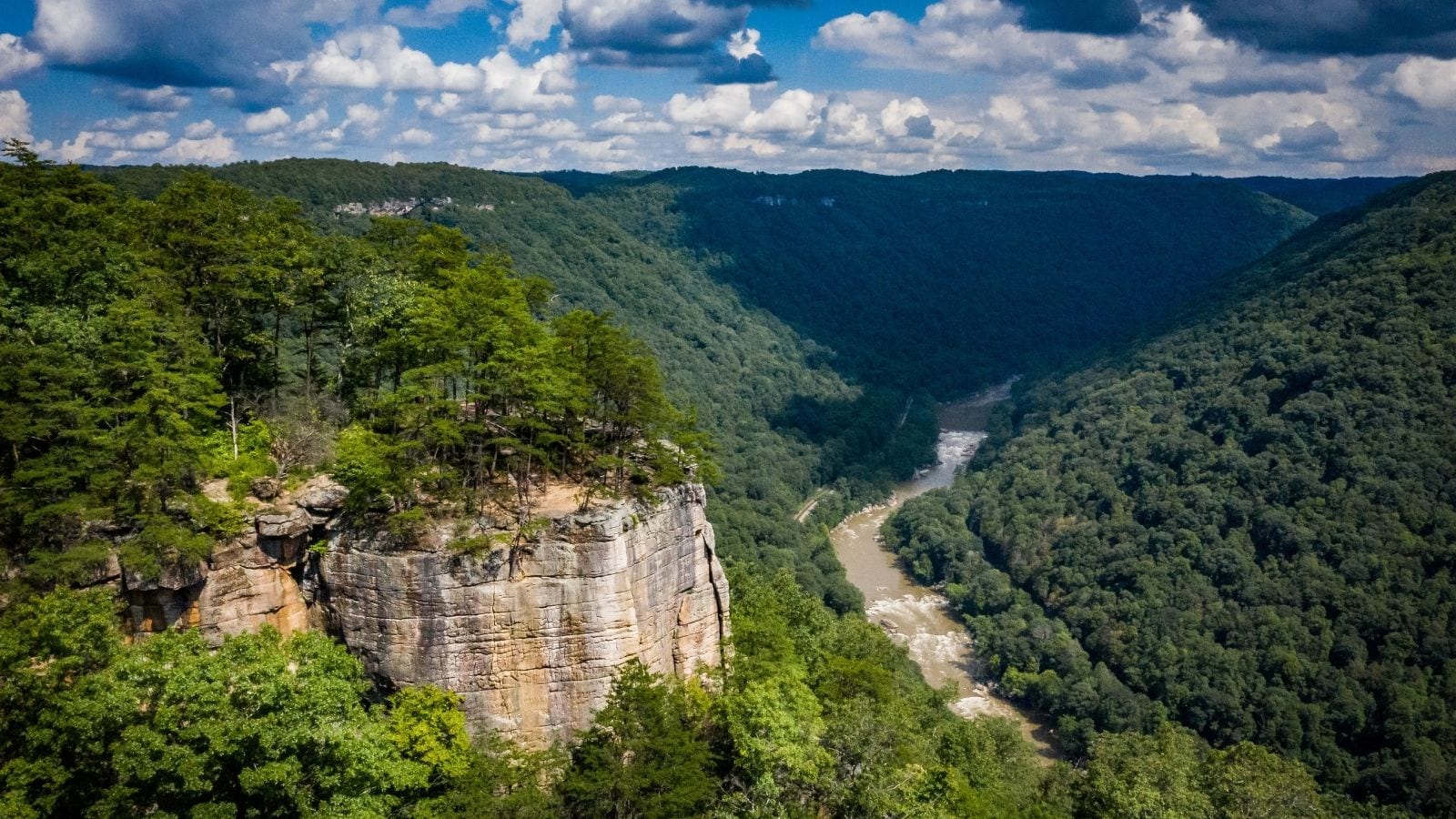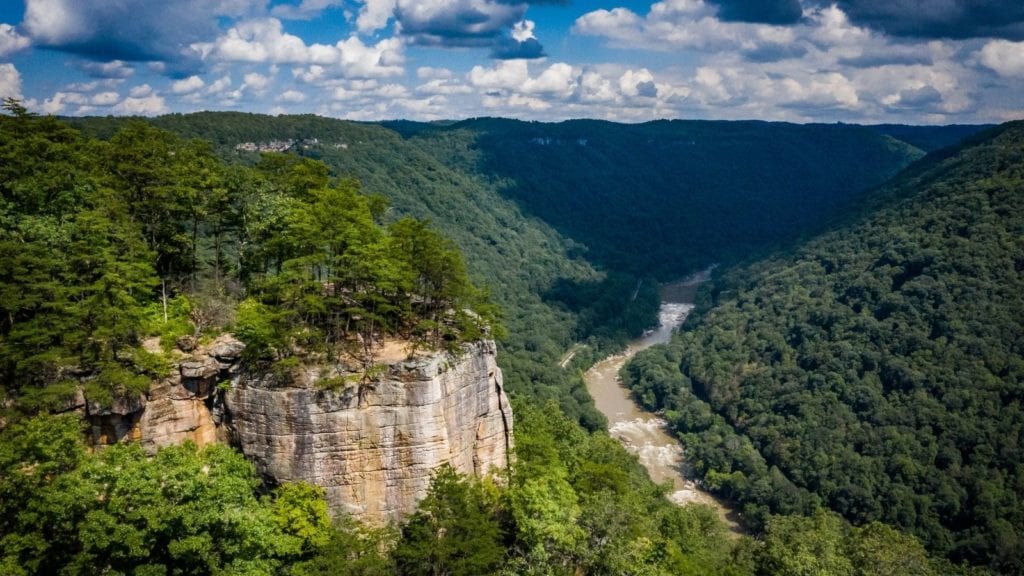 West Virginia's New River Gorge was elevated to national park status in 2021, focusing national attention on the beauty of one of the East Coast's most beloved natural playgrounds.
AMERICA'S BEST IDEA: The Most Beautiful National Park Lodges in the U.S.
"The New River is one of those places that gets under your skin and stays with you, especially if you're someone who enjoys outdoor activities," says Roger Wilson of Adventures on the Gorge, a travel outfitter that runs tours in and around the gorge. Spring at New River Gorge National Park means whitewater running through deep canyons, making it a perfect backdrop for thrilling family rafting trips.
Where to Stay at New River Gorge
Situated along the New River Gorge rim, Adventures on the Gorge serves as a basecamp for family-friendly adventures such as hiking, biking, climbing, swimming, and paddling. The range of accommodations (from camping to unique private luxury cabins) provide plenty of options for all kinds of budgets.
2. Shenandoah National Park, Virginia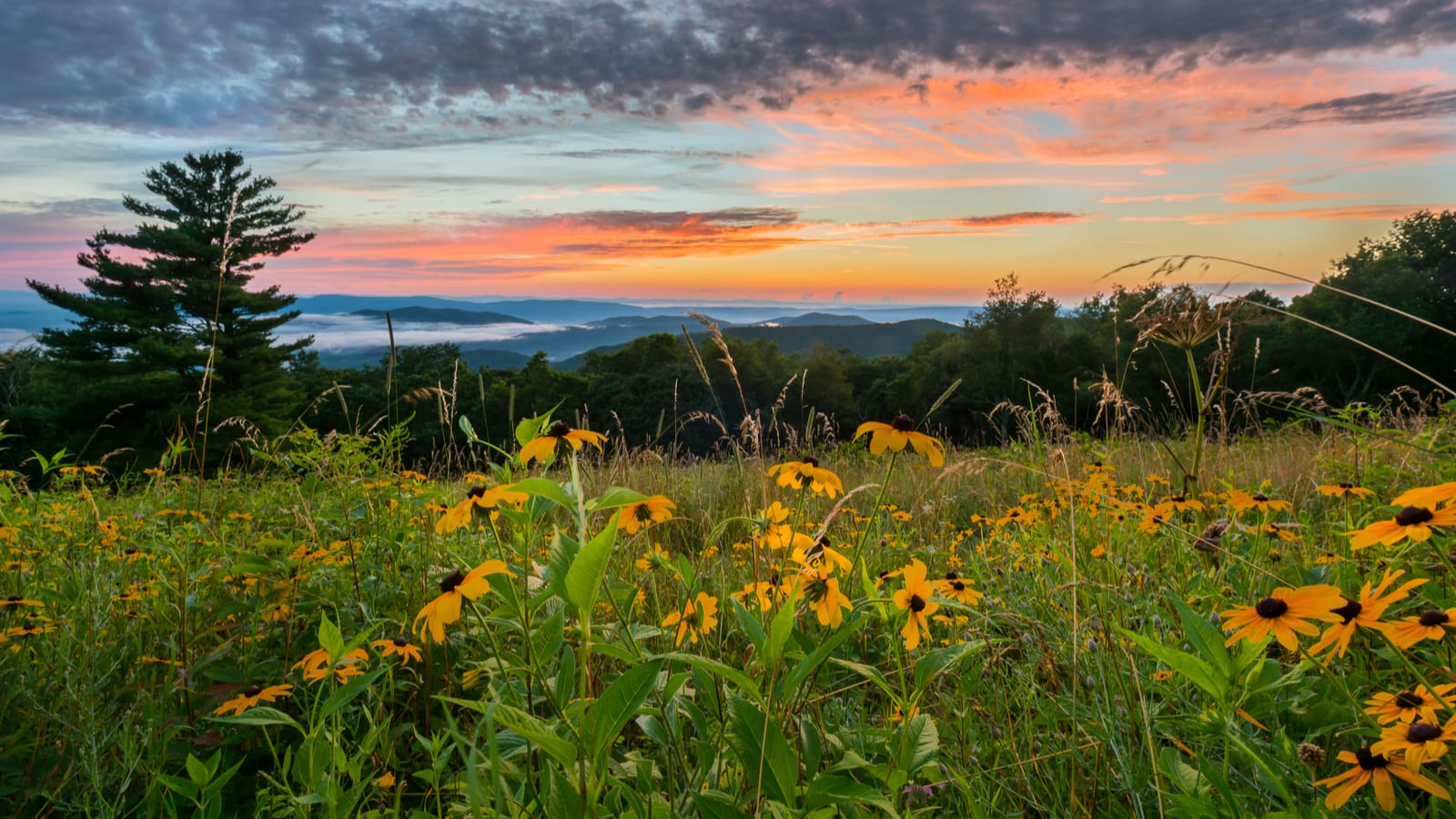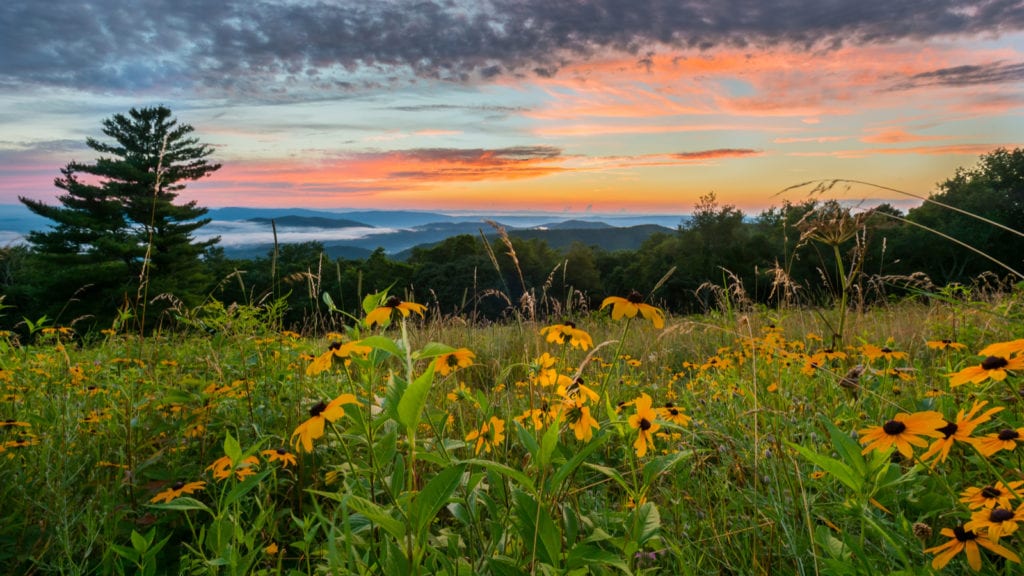 Spring at Shenandoah National Park brings blooming wildflowers and trees, flowing waterfalls, and migrating songbirds. Only 75 miles west of Washington, D.C., Shenandoah is an easy escape from the bustle of the city. A park hallmark is Skyline Drive, the scenic family road trip byway that runs 105 miles north and south along the mountaintop ridge.
COASTAL GETAWAYS: 10 Best East Coast Vacations for Families
To escape any April showers, duck into Luray Caverns, located just outside park boundaries, for a cave exploration filled with towering stone formations and massive caverns.
Where to Stay at Shenandoah National Park in Spring
Massanutten Resort occupies 6,000 acres in the Shenandoah Valley just minutes from both the national park and Skyline Drive with its year-round activities including water parks, biking, golf, skiing, and snow sports. Accommodations at the resort range from modest hotel rooms to multi-bedroom luxury condos. 
3. Great Smoky Mountains National Park, Tennessee
Each spring, the hollows of Great Smoky Mountains National Park bloom with ephemerals such as trillium, lady slipper orchids, bleeding hearts, violets, and other native flora. For more than 70 years, wildflower enthusiasts have enjoyed the show during the annual Spring Wildflower Pilgrimage, and these days the Smokies are widely recognized as one of the best spring break destinations for families. Later in spring, synchronous fireflies light up the woodland glens.
Where to Stay at Great Smoky Mountains National Park
Dollywood's DreamMore Resort is a 300-room hotel situated on 20 acres next door to Dollywood theme park. Just 10 miles from the national park entrance, DreamMore embraces families with Southern hospitality, a farmhouse restaurant, large rooms with bunk beds, rocking chairs on the front porch, spectacular Great Smoky Mountains views, and stargazing berms on the lawn.
4. Blue Ridge Parkway, North Carolina
The 469-mile Blue Ridge Parkway is one among the most scenic drives in the Eastern U.S. Designed to "lie gently upon the land," this national park corridor stretches from Shenandoah National Park to the Great Smoky Mountains National Park, offering scenic mountain views and plenty of hiking opportunities along the way.
BUDGET-FRIENDLY: 11 Cheap Family Vacations That Are Super Fun
"Spring on the Blue Ridge Parkway is going to be big to see the greening of the mountains and wildflower displays," says Landis Taylor of Explore Asheville. Families will find a mix of wildflowers and tree blossoms, including dwarf iris, tulips, violets, and various species of rhododendrons and dogwood trees. Taylor notes Craggy Gardens (Blue Ridge Parkway milepost 364.6) has a particularly spectacular rhododendron bloom in late spring.
Where to Stay in the Blue Ridge Parkway Area
A luxurious hotel built in 1913, the Omni Grove Park Inn offers sweeping views of the Blue Ridge Mountains, historic Arts and Crafts style rooms, and a subterranean spa.
5. Everglades National Park, Florida
Spring in the Everglades comes towards the end of its dry season, and is the best time for wildlife viewing (along with fewer mosquitos) in Everglades National Park. Birds from all over North America—and the world—flock to southern Florida to escape the cold, nest, lay eggs, and care for their young. Manatee bob up and down, grazing on seagrass.
FLORIDA FUN: 10 Best Orlando Theme Parks for Every Age Group and Interest
Frogs and toads gather and sing in a loud chorus. Spring is also American alligator courtship season, when you might glimpse (from a safe distance, of course) the mating rituals that can last for several hours.
Where to Stay in Everglades National Park
Opened in 2019, Flamingo Campground Eco-Tents are safari-style platform "glamping" tents located inside the national park. Tents have one queen or two double beds, a sitting area, floor fans, dressers, and electricity. In addition to accommodations, Flamingo Adventures also offers fishing, kayaking, boat tours, and unobstructed starry night views.
6. Cuyahoga Valley National Park, Ohio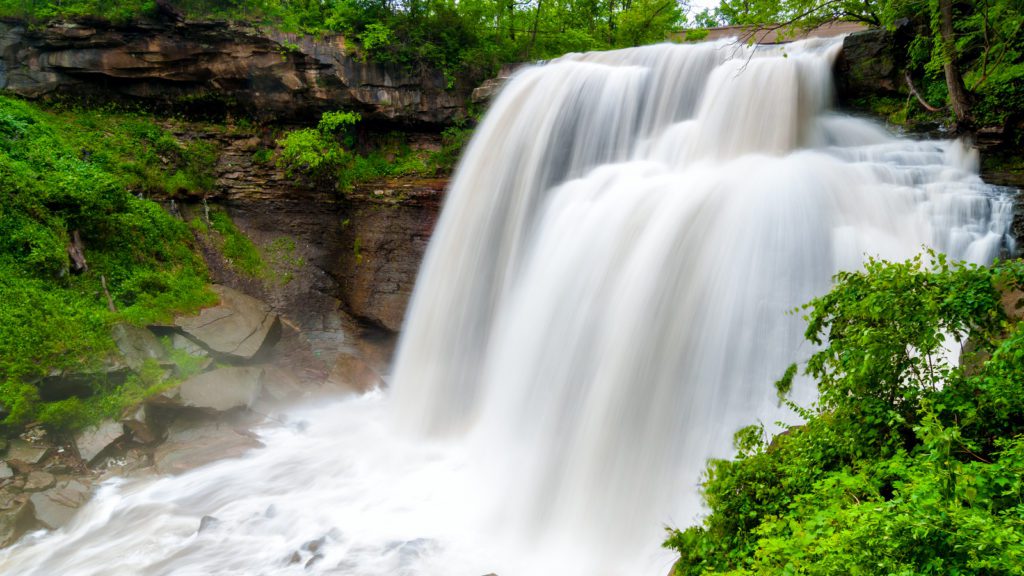 A natural scenic refuge close to—yet worlds away—from Ohio's urban centers of Cleveland and Akron, Cuyahoga Valley National Park is the perfect spring backdrop for hiking, biking, and spotting wildlife.
MIDWEST ROAD TRIPS: 6 Scenic Midwest Road Trip Ideas for Outdoorsy Families
The park's centerpiece is the 60-foot-tall Brandywine Falls, and there's no better time to see it on Midwest family vacations than in spring, when it's fed by streams swollen with ice melt. There are plenty of hiking trails around the falls where you can see springtime vernal pools, breeding salamanders, and wildflowers.
Where to Stay in Cuyahoga Valley National Park
The Inn at Brandywine Falls is a small, six-room bed and breakfast that's inside the national park and overlooks the waterfall. Each room includes an elegant candlelight breakfast with the rate.
7. Sleeping Bear Dunes National Lakeshore, Michigan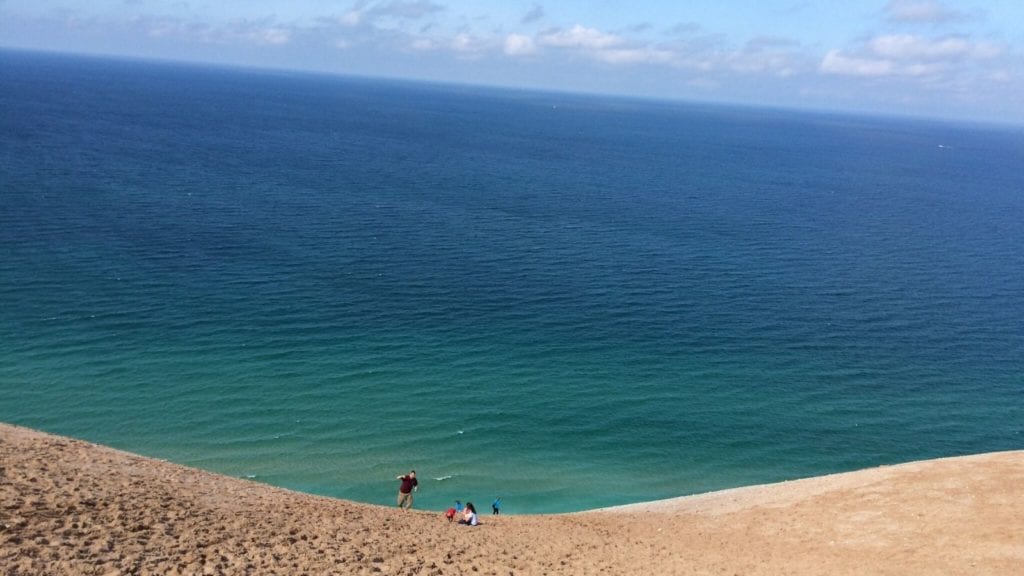 Way up in the northwest corner of Michigan's lower peninsula lies Sleeping Bear Dunes National Lakeshore. The 450-foot tall sandy bluff and sweeping beach along Lake Michigan offer both spectacular views and plenty of water recreation.
CAMP IN COMFORT: 10 Family Glamping Resorts Where You Can Get Away From it All
Let the kids stretch their legs and burn off stored-up winter energy playing in the sand and running to the bottom of the dunes. Everyone will certainly sleep well at night following the long climb back to the top. In the springtime, cherry blossoms transform the surrounding Leelanau Peninsula.
Where to Stay Near Sleeping Bear Dunes National Lakeshore
The Homestead is located in the woods six miles from Sleeping Bear Dunes. The resort offers a variety of accommodations including beachfront hotel rooms, condos, and rental homes, and has family-friendly activities for all seasons including hiking, skiing, golf, and lake fun.
8. Hot Springs National Park, Arkansas
What feels better than a warm soak after a long, cold winter? At Hot Springs National Park, families can enjoy a traditional thermal bathing experience in the park's soothing mineral water. If the kids won't sit still long enough for a soak, there are still places within Hot Springs National Park where they can get close and touch the water.
FAMILY FUN: 17 Most Kid-Friendly Family Resorts and Hotels in the U.S.
And don't worry: Even though the water is a truly hot 143 degrees Fahrenheit when it comes out of the ground, it's cool enough to touch by the time it reaches the accessible pools.
Where to Stay in Hot Springs National Park
Hotel Hale is one of the historic bath houses within the national park. Built in 1892, this hotel on Bathhouse Row has rooms featuring thermal water baths from the springs. Families can step back in time with this uncommon experience that has access to all park facilities. Breakfast comes with every stay.
9. Rocky Mountain National Park, Colorado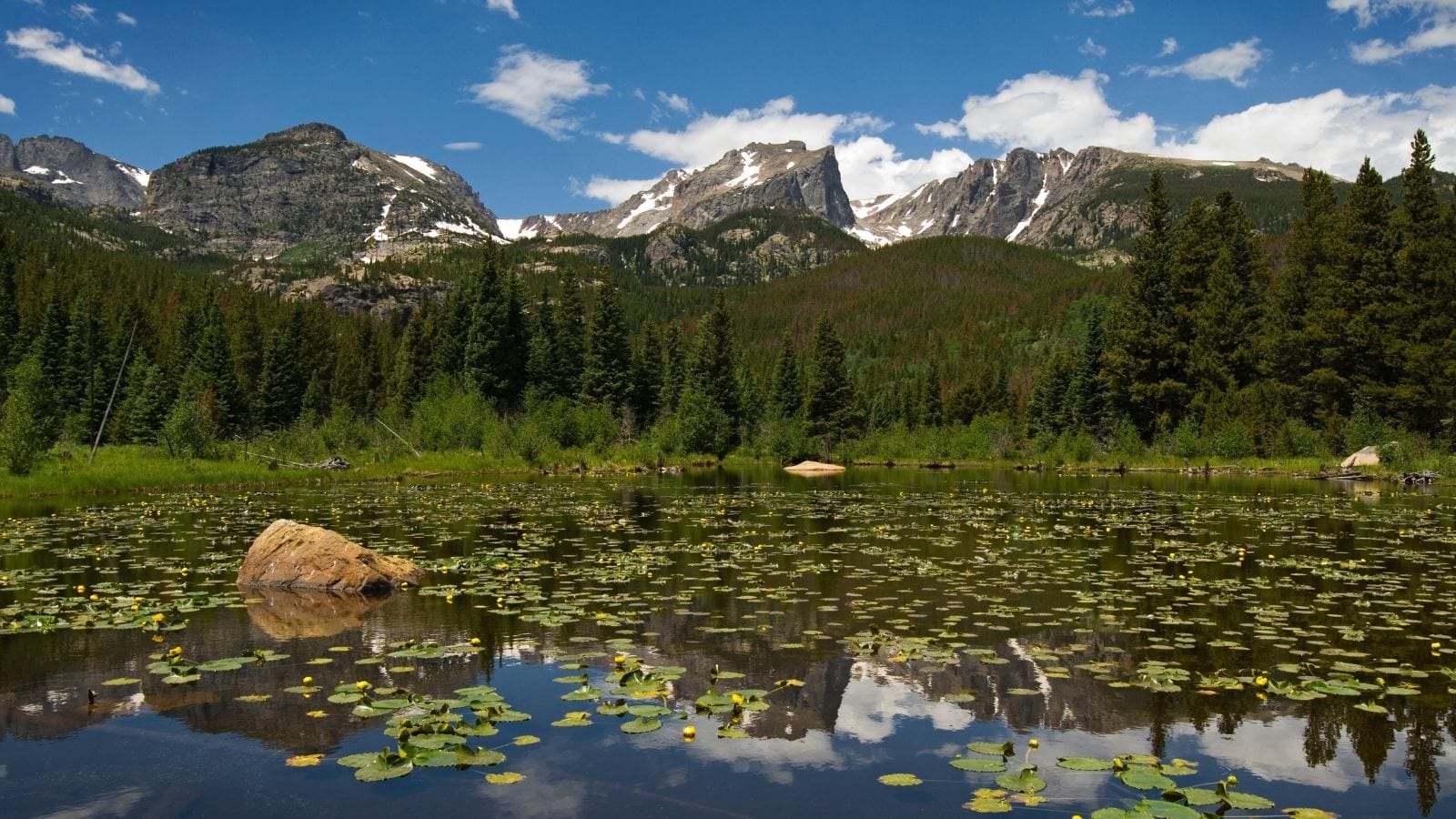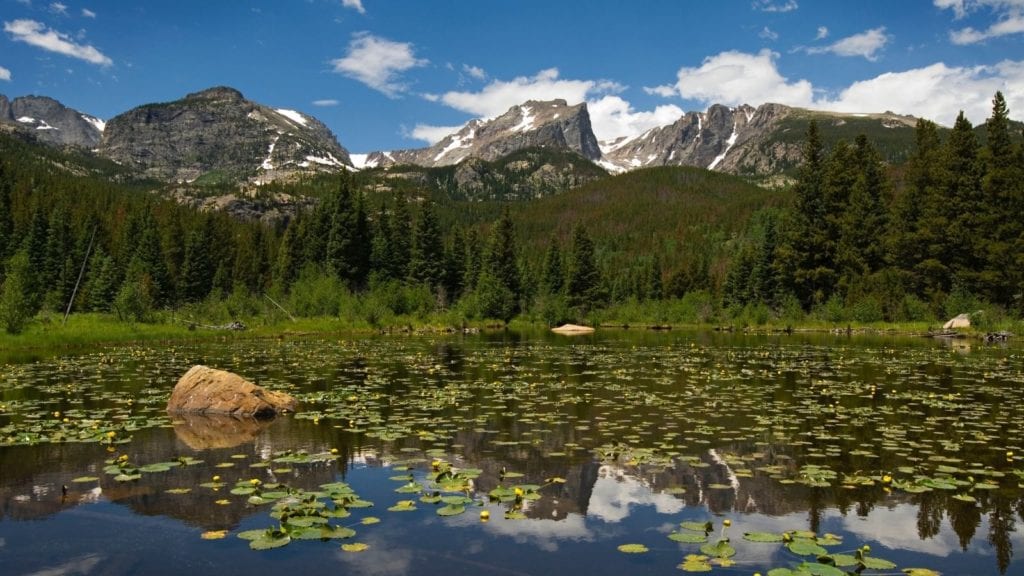 Spring is a great time to visit Rocky Mountain National Park—the wildflowers are starting to bloom, weather is mild, and best of all, the crowds are smaller than during the popular summer months. Ashley Cox, a spokesperson for Visit Estes Park, recommends heading to YMCA of the Rockies, noting that in addition to the beautiful surroundings, there are also plenty of activities for families, including archery, disc golf, challenge courses, and crafts.
ROCKY MOUNTAIN HIGH: 9 Best Natural Hot Springs in Colorado
Where to Stay Near Rocky Mountain National Park
Spread out over 5,100 acres of rolling meadows, aspens, and spruce forests, YMCA of the Rockies offers scenic views in every direction. Families can rent lodge rooms or private cabins.
10. Zion National Park, Utah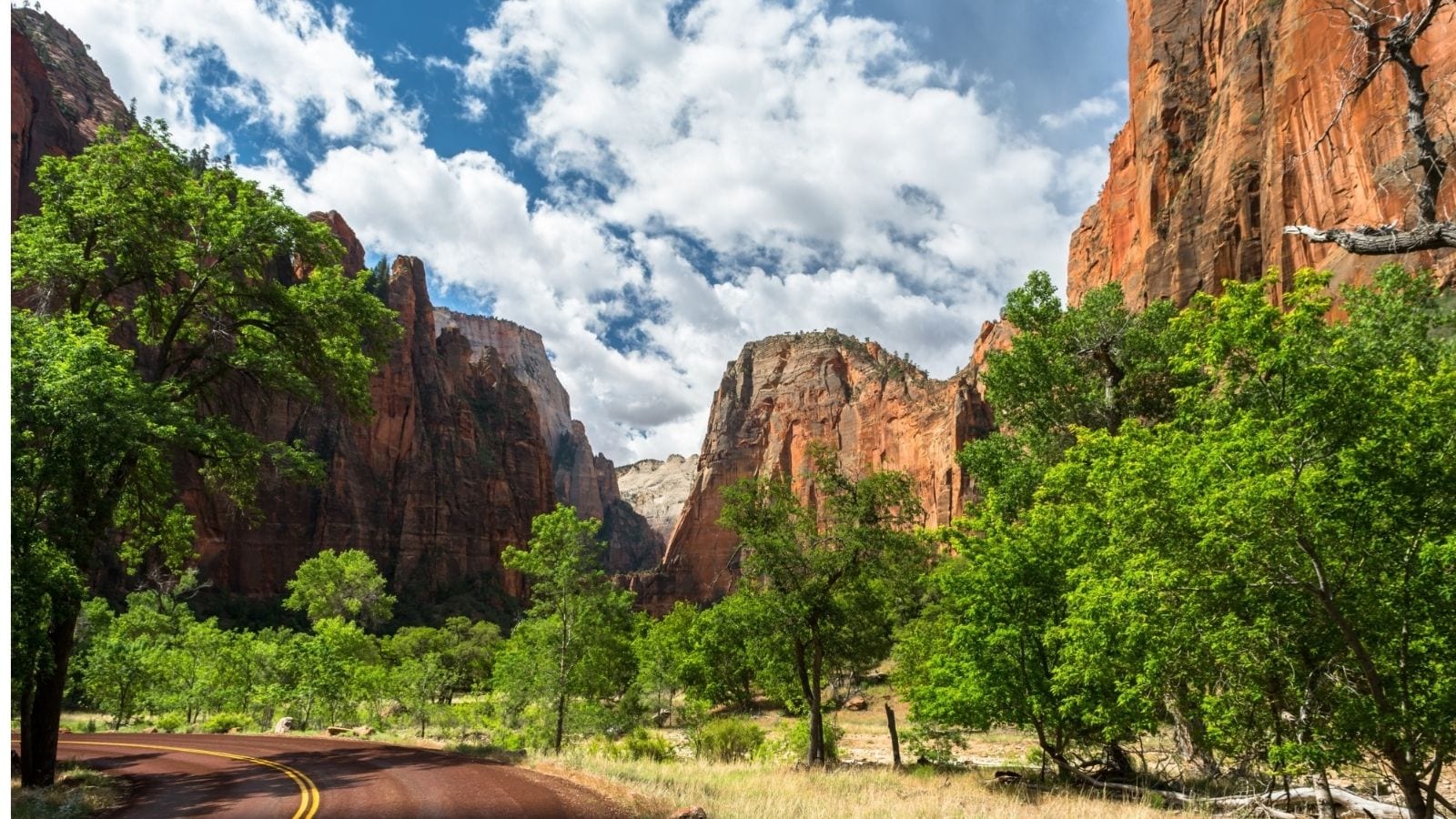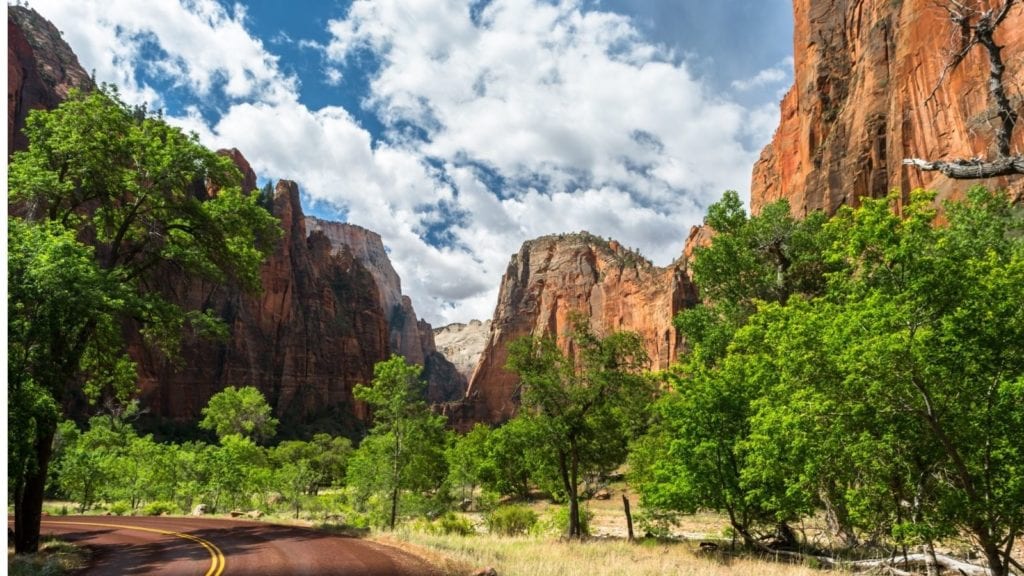 As the snow melts, Zion National Park's waterfalls flow, the Virgin River swells, and wildflower and cottonwood trees bloom. If you avoid spring break and holidays, it will be less crowded than summertime. But in spring, it's important to avoid slot canyon hikes as flash flooding can occur.
NO HIDDEN COSTS: 19 Best All-Inclusive Resorts in the U.S. for Families
Opt for the family-friendly Riverside Walk and look for early blooming wildflowers such as desert marigold, slickrock paintbrush, or western columbine. If your family is lucky, you just may catch a glimpse of baby animals including wild turkey chicks, mule deer fawns, and bighorn sheep.
Where to Stay Near Zion National Park in Spring
Beautiful and convenient Zion Ponderosa Ranch Resort is a fantastic home base for family adventures. There are plenty of accommodations options here, including two-room cowboy log cabin suites, covered wagon glamping sites, and camping. The ranch offers a variety of recreation options as well, including swimming, horseback riding, ATV rentals, and tours.
11. Glacier National Park, Montana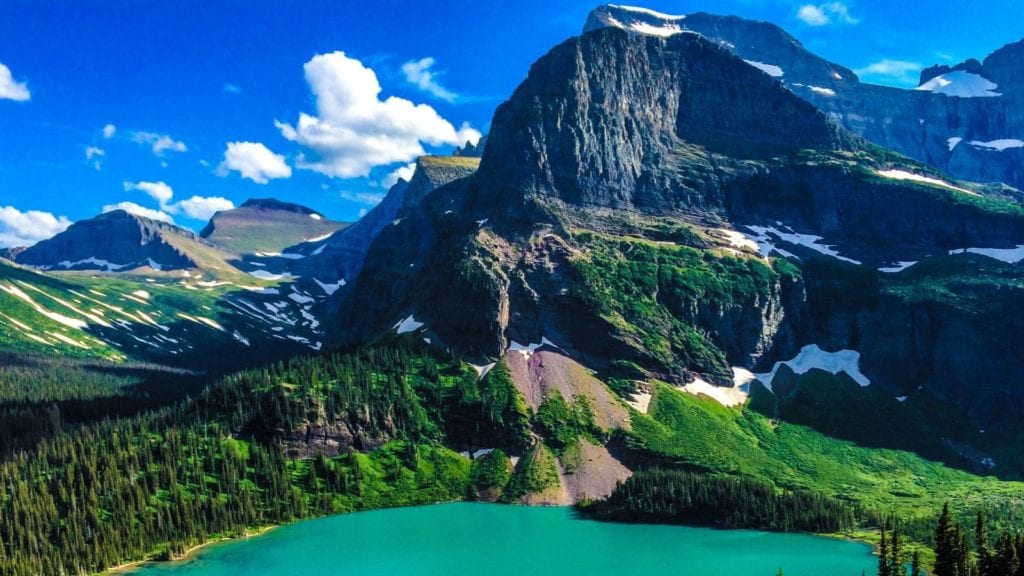 With its northern Montana location on the border between the U.S. and Canada, spring is late arriving at Glacier National Park. Chillier temperatures drive down spring break prices, creating plenty of hotel deals at this time of year. Like many other mountain parks, spring means melting snow, rushing water, greening valleys, blooming flowers, and animals—lots of animals.
WINTER WONDERLANDS: 13 Best National Parks to Visit in Winter
The park's most famous drive, Going-to-the-Sun Road, does not open for vehicles until later in the year. However, Michelle Gaudet of Pursuit Collection has a workaround: "The most fun part of Glacier in spring is that the Going-to-the-Sun road is open for cycling before it opens to vehicles come summer. This is a bucket list experience!"
Where to Stay in Glacier National Park
The Glacier Park Lodge was the first hotel built by the Great Northern Railway. With its nearly 100 years of history, stepping inside is like stepping back in time. Douglas Fir logs tower over the lobby, a fire crackles in the stone fireplace, and guests linger to share stories of the day's activities, whether that was a park adventure or staying close to the lodge to stroll in the gardens, enjoy a round of golf, or swim in the mountain-view pool.
12. Mesa Verde National Park, Colorado
RV Industry Association's (RVIA) campground expert Jeff Crider recommends Mesa Verde National Park, especially for people interested in Native American monuments and history. Tours of the cliff dwellings begin in May, but early spring travelers won't miss out, since cliff dwelling structures like Cliff Palace and Spruce Tree House can be viewed at overlooks year-round.
HOTEL DEALS: 12 Best Hotel Booking Sites for Cheap Prices
Prior to May, the park is quieter, with fewer crowds and more moderate temperatures. Crider also recommends a less visited site nearby: Canyons of the Ancients National Monument has the highest concentration of Native American archeological sites in the U.S.—more than 6,300 of them, including cliff dwellings, kivas, petroglyphs, and sacred springs.
Where to Stay Near Mesa Verde National Park
Kids and adults love the vintage-style rooms, lawn games, and grill areas at the Retro Inn at Mesa Verde. The motel is located in Cortez, Colorado, in between Mesa Verde and Canyons of the Ancients—and only 10 minutes from the entrance to Mesa Verde National Park. Breakfast is included with the room rate.
13. Big Bend National Park, Texas
As one of the least visited national parks in the country, Big Bend National Park is a perfect place for getting away from it all. Springtime at Big Bend National Park means cooler temperatures, wildflowers, uncrowded hot springs, and plenty of migrating birds. And of course Big Bend National Park is always a great place to explore the Rio Grande River, which here is framed by sheer canyon walls.
Where to Stay in Big Bend National Park
Chisos Mountains Lodge is the only hotel located inside Big Bend National Park. The mountain views and convenience to park facilities can't be beat. The lodge features a number of room styles, including five Roosevelt Stone cottages (each with stone floors and three double beds) built in the early 1940s by the Civilian Conservation Corps (CCC).
14. Carlsbad Caverns National Park, New Mexico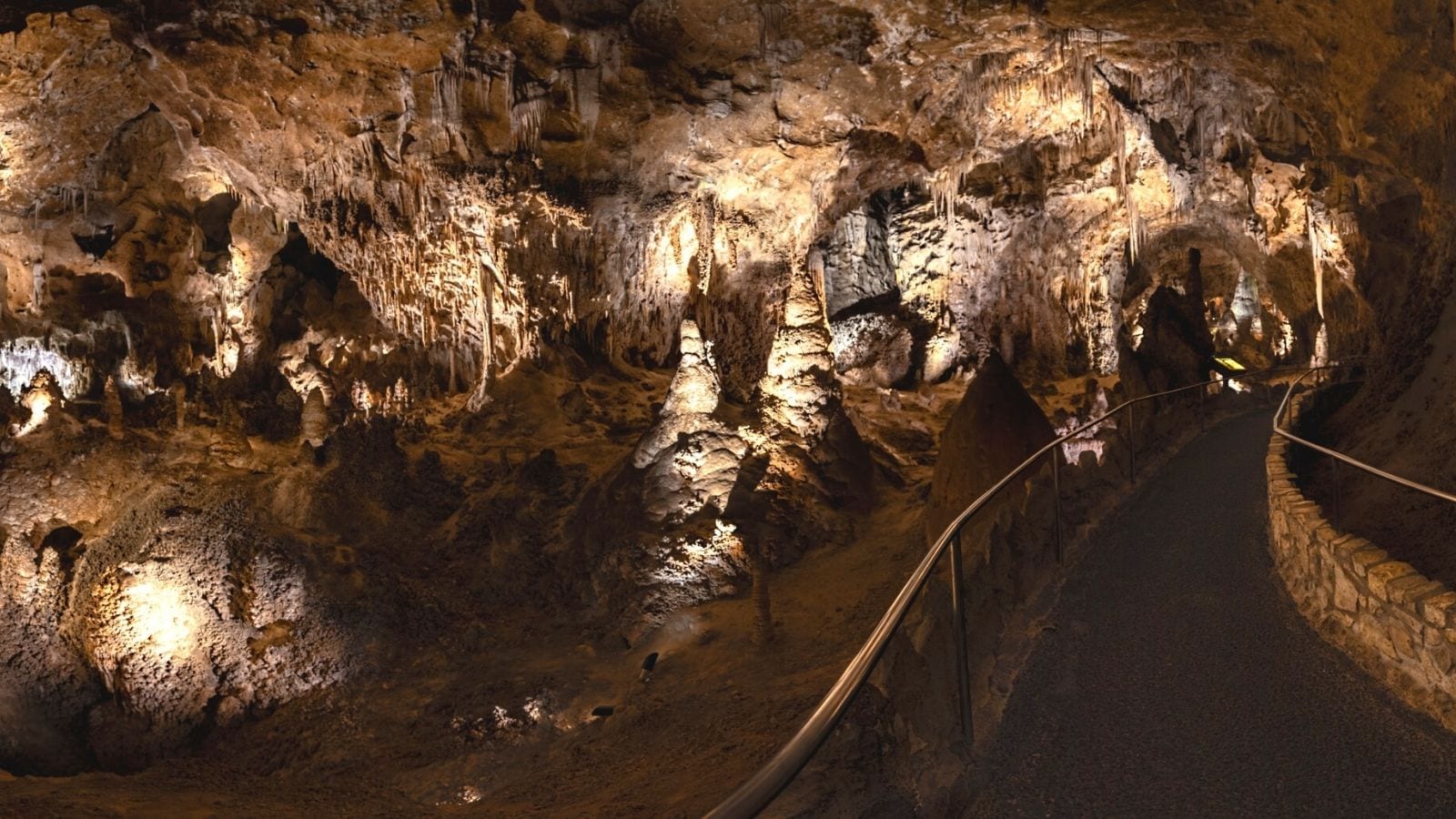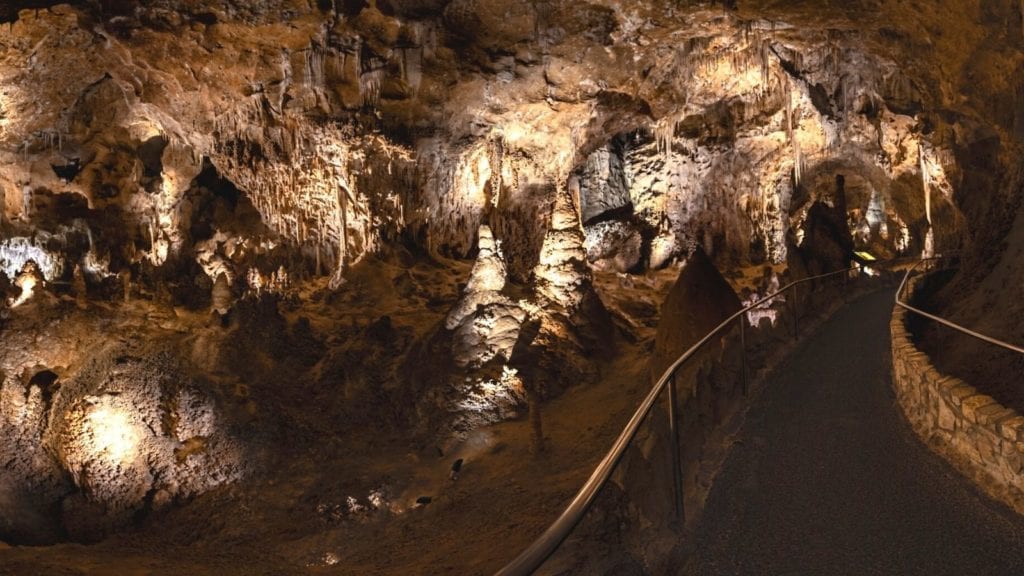 With nearly 120 caves below the surface of Carlsbad Caverns National Park, families won't have to worry about bad weather on a trip to this outdoors destination. Above ground, the yucca bloom, cacti send out yellow arms, and mescal plants blossom across the Chihuahuan Desert landscape. Below ground, stalactites line cave ceilings and decorative rock formations keep youngsters enthralled along the Big Room Trail.
STAY UNDERGROUND: 6 Luxurious Cave Hotels Where You Can Spend the Night
Carlsbad Caverns is famous for its bat flight program, and the Brazilian free-tailed bats make their migratory journey back to the park in late spring.
Where to Stay Near Carlsbad Caverns
The family-friendly Carlsbad KOA opened in 2000 and, in addition to tent camping and RV sites, also features a number of cabins with memorable names like Bat Cave and Area 51. Kids can splash in the heated pool or play on the playground, and you can all end the day with a barbecue feast (complete with sides and dessert) that the owners will deliver to your site.
15. Saguaro National Park, Arizona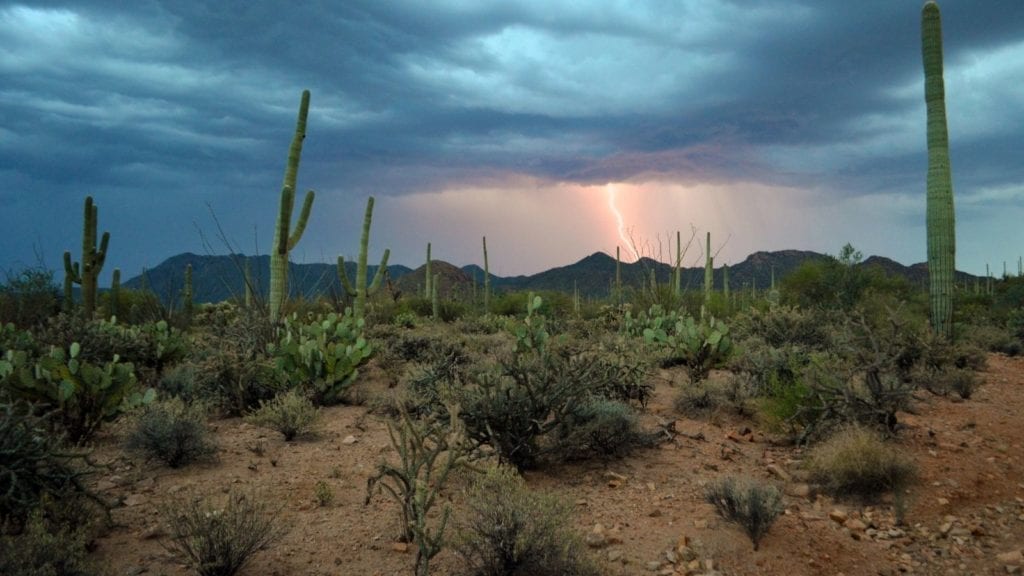 Spring is the perfect time to slip in a visit before the triple-digit summertime temperatures descend at Tucson's Saguaro National Park. The region's giant saguaro cacti are an iconic symbol of the Southwest, and families are bound to see plenty of them along hiking trails and driving routes through the east or west section of the park. Spring is also when the giant saguaro produce dramatic white and yellow flowers that attract pollinating insects, birds, and bats.
Where to Stay Near Saguaro National Park
The Westin La Paloma Resort and Spa offers a luxurious desert oasis. Set in the Sonoran Desert with sweeping views of the Santa Catalina Mountains, leisure amenities here include outdoor pools (with a swim-up bar for adults), waterslides for the kids, waterfall features, and plenty of lounge chairs.
16. Grand Canyon National Park, Arizona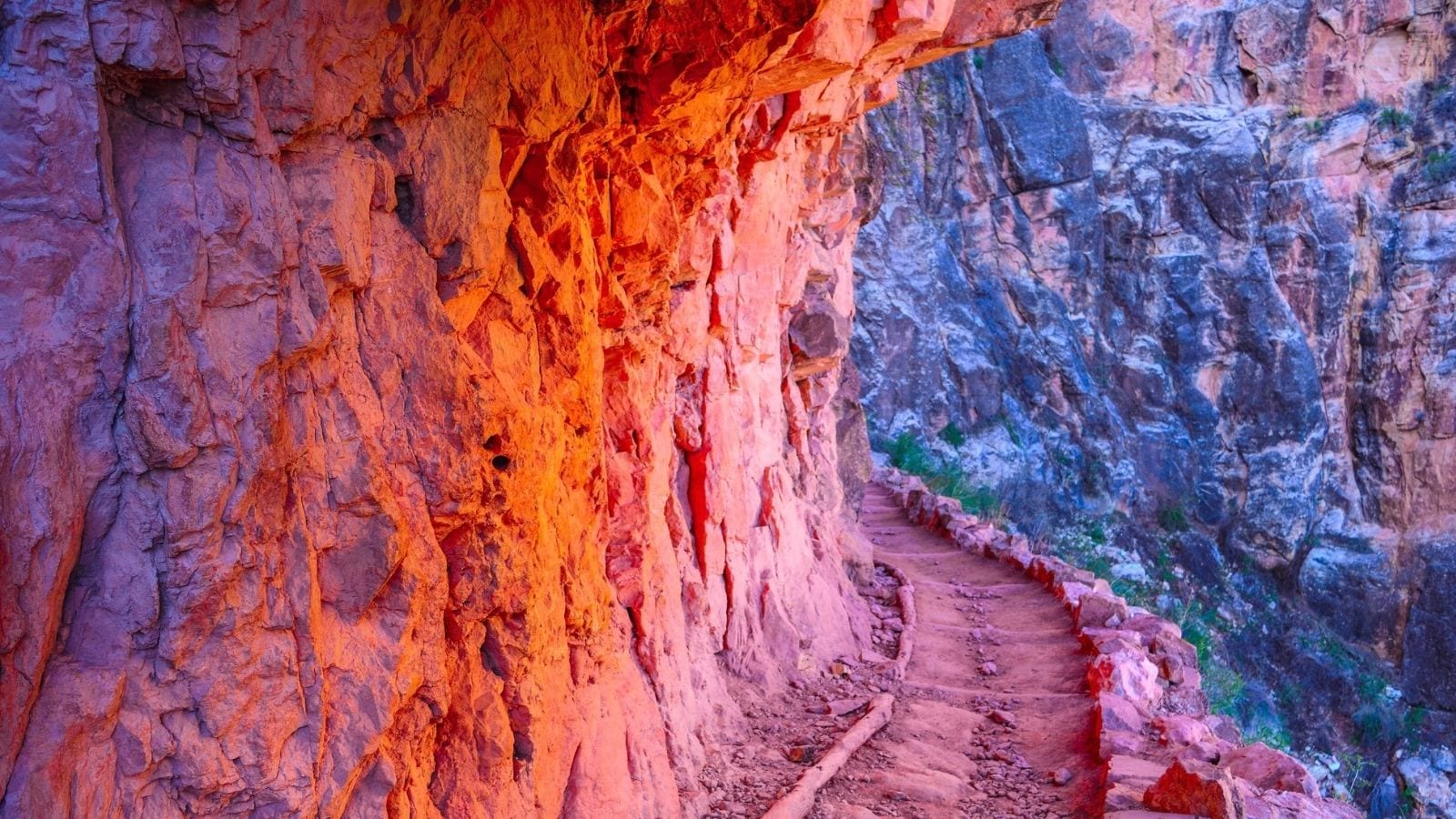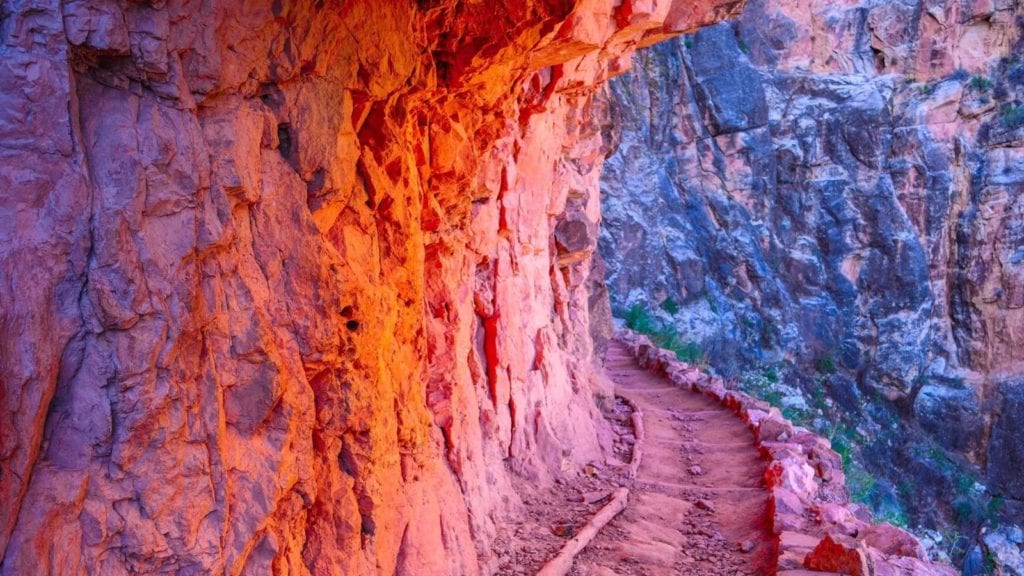 Similar to Saguaro National Park, travelers will find cooler spring temperatures at Grand Canyon National Park. In fact, RVIA campground expert Jeff Crider says there's even a chance of snow in spring along the South Rim: "It's so beautiful to see the canyon that way, when there is a little snow along the rim and down a few hundred or a thousand feet or so."
ROAD-TRIP READS: 33 Books Like Harry Potter to Binge on Your Next Vacation
The possibility of rain and snow, combined with more breezes and skies clear of haze and smog (that tends to drift from Las Vegas and Southern California) makes spring an ideal time to see the canyon in all its drama and beauty.
Where to Stay in Grand Canyon National Park
The historic El Tovar Hotel opened in 1905 as one of the most elegant inns in the American West. Today, the El Tovar still holds a prestigious place on the rim of the Grand Canyon and offers panoramic views of the national park below.
17. Death Valley National Park, California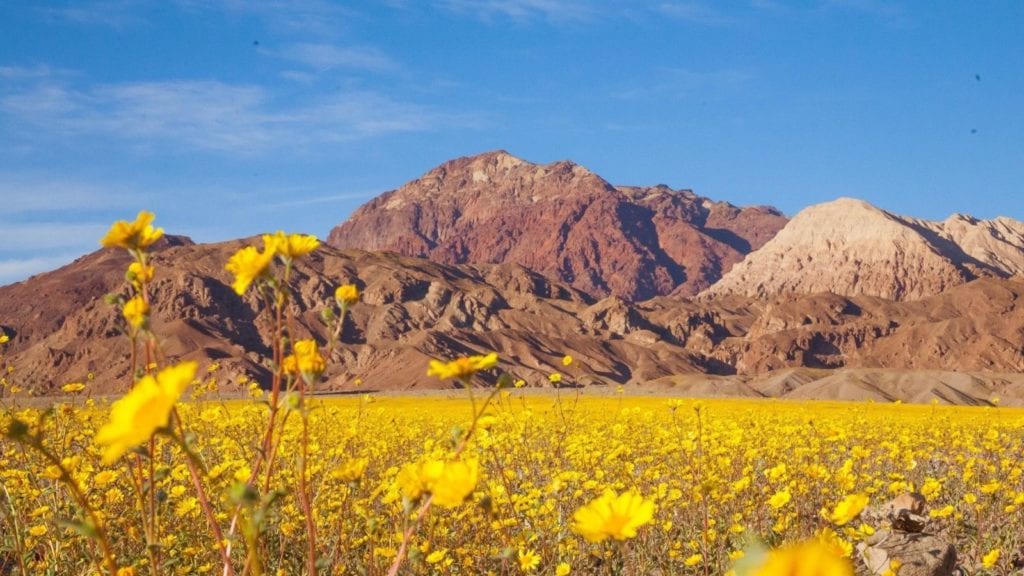 The lowest point in North America is also the hottest and driest, making springtime an excellent time to visit Death Valley National Park ahead of the summer blaze. If the previous fall/winter brought rain and snow, then there is a good chance of wildflower displays in Death Valley in spring. If conditions are perfect, Death Valley fills with a riotous super bloom about once every decade.

AFFORDABLE TRIPS: 7 Cheap California Vacation Ideas for Families
Where to Stay Near Death Valley
The Oasis at Death Valley is two hotels at one location. The Four Diamond Inn at Death Valley is a luxurious historic resort with a natural spring running through the hotel and a spring-fed pool. The Ranch at Death Valley is a former working ranch that's been transformed into a 224-room family-friendly resort with horseback and carriage rides, 4×4 rentals, sport courts, and pool.
18. Joshua Tree National Park, California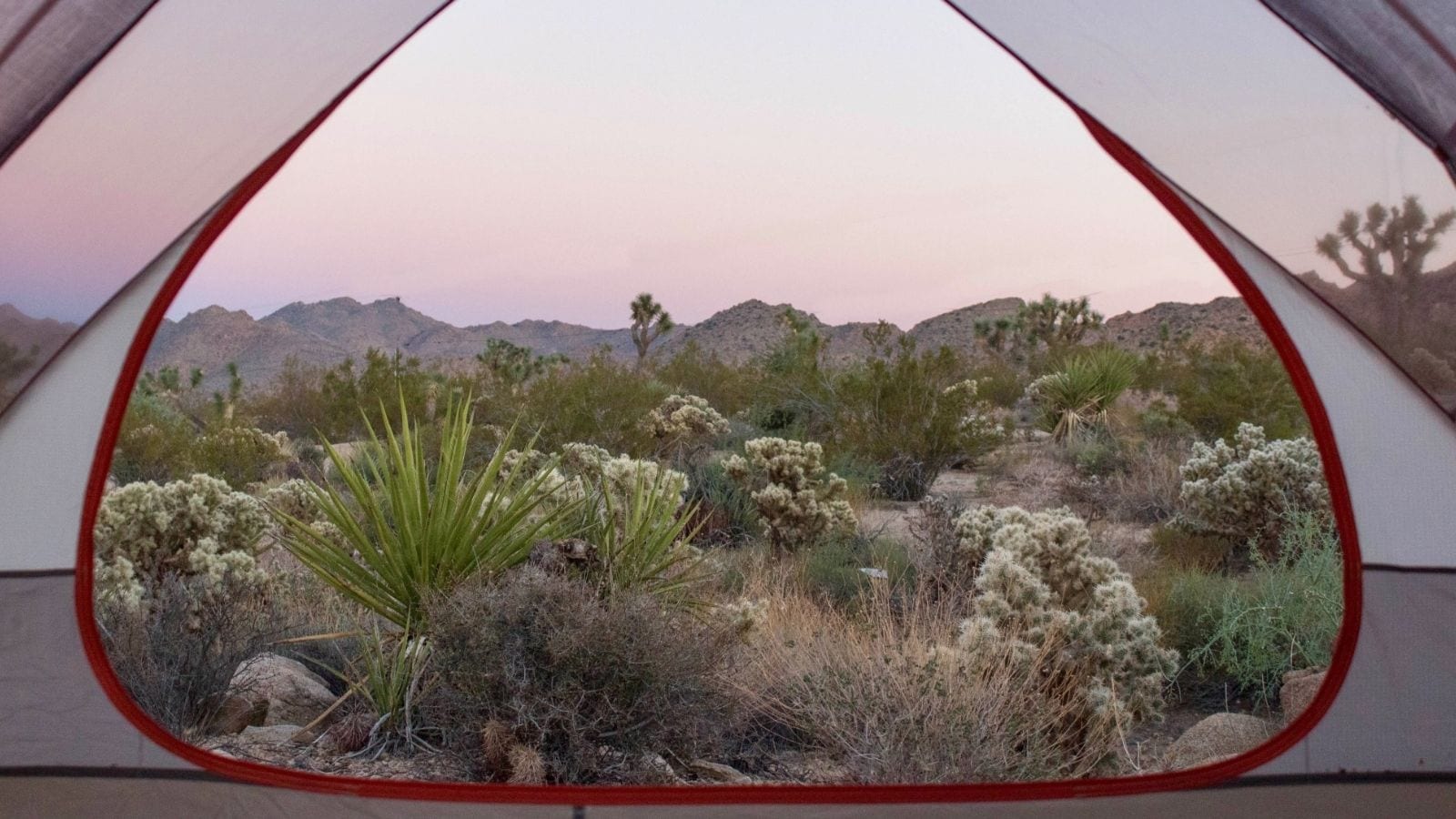 Summer gets hot in the desert, but spring is the perfect season to visit. With its location within 1,200 square miles of Mojave and Colorado deserts, spring truly is prime time at Joshua Tree National Park. Not only will you enjoy milder weather, you might also be treated to spectacular springtime displays of lupine, poppies, and (some years) even the Joshua tree blooms. Just stay clear of major spring holidays like Easter weekend to avoid lines to enter the park.
Where to Stay in Joshua Tree National Park
Jumbo Rocks Campground—the name says it all. Located a short hike from Skull Rock (one of the coolest rock formations in Joshua Tree), this family-friendly campground is ringed by large boulders (the jumbo rocks). Kids can scramble for hours on the rocks, and then come back to rest by the campfire.
19. Yosemite National Park, California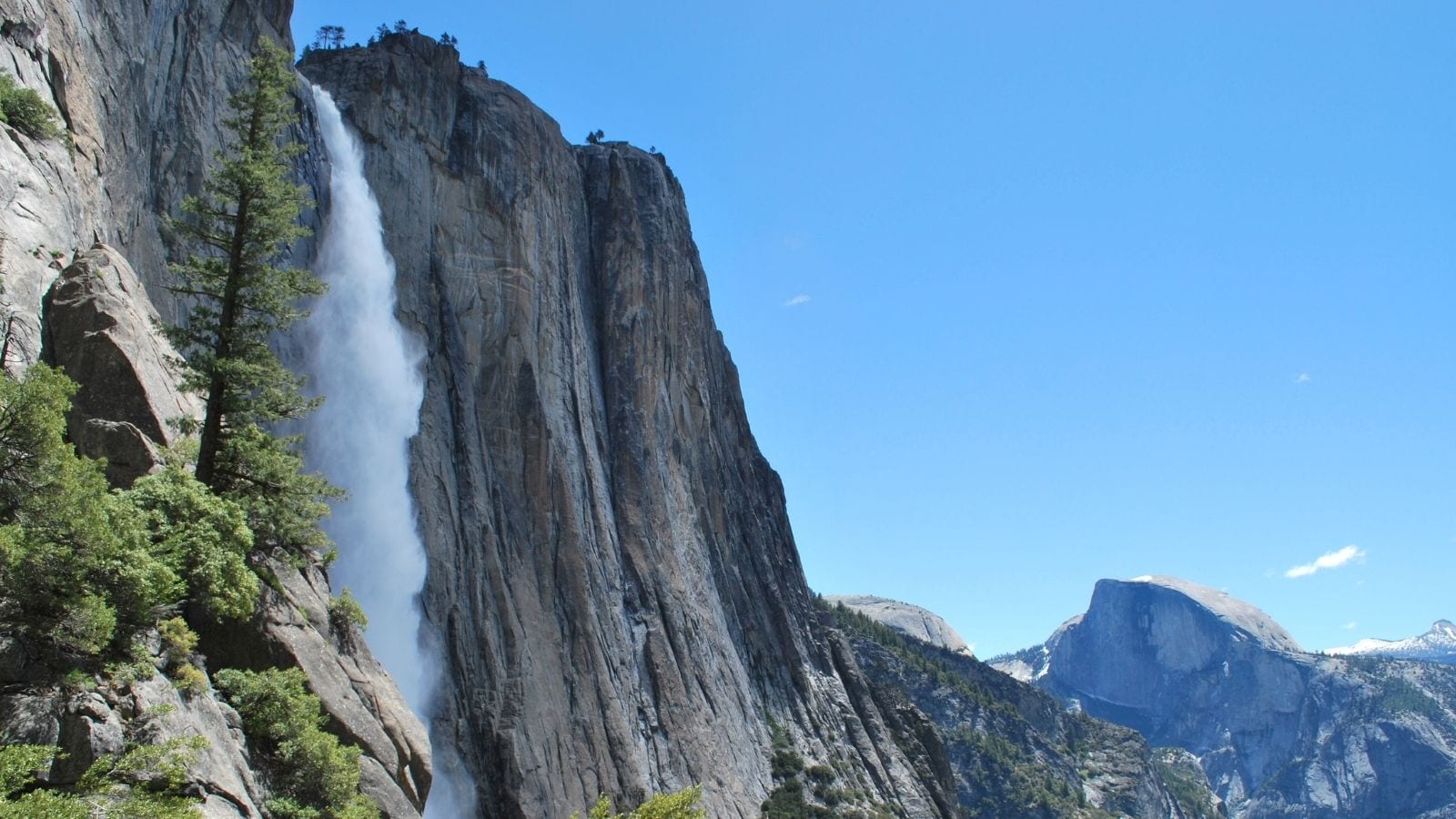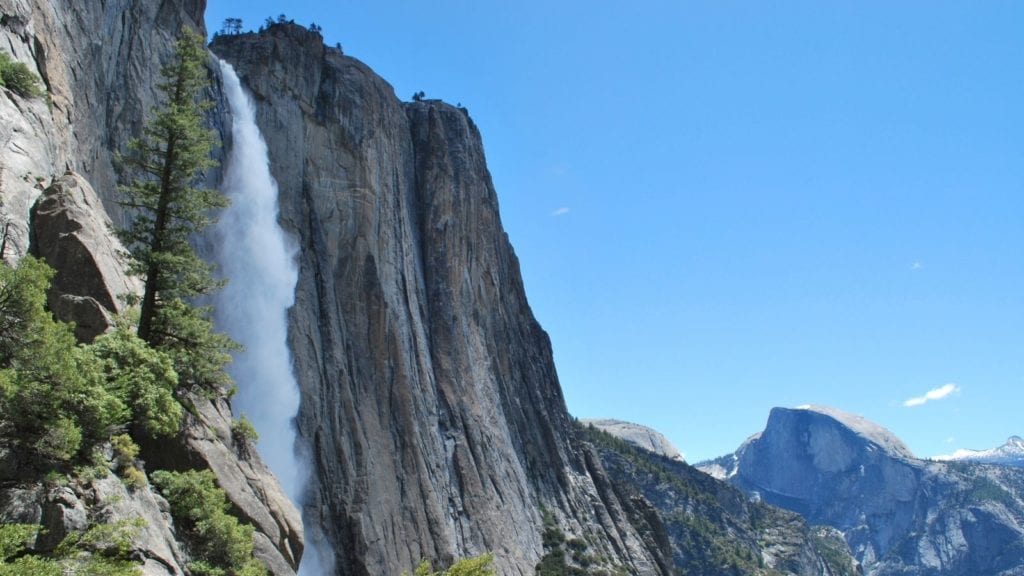 As the snow melts in the high Sierras, rivers, waterfalls, and ponds swell in Yosemite National Park. Waterfalls throughout the park usually reach their peak in mid-May. RVIA's campground expert Jeff Crider says, "May is also a really good month to see the dogwoods in bloom in Yosemite Valley." Flowering dogwood trees are found all over the park, but to see the densest displays of these flowering trees, head to the Yosemite Valley.
Where to Stay Near Yosemite
The Ahwahnee is set in a prime location in Yosemite Valley near the base of Half Dome. One of the most popular hotels near Yosemite, the Ahwahnee was designed to complement its sublime natural surroundings. Even if your family is not staying at the hotel, the Ahwahnee is worth a visit—perhaps as a destination dining spot. The Ahwahnee Dining Room offers breakfast and dinner daily as well as a Sunday Brunch (that my wife and I enjoyed on our honeymoon many years ago).
Bonus: Cedar Breaks National Monument, Utah
Located north of Zion, Cedar Breaks National Monument is a 10,000-foot hidden gem, a wide red rock amphitheater similar to Bryce Canyon. Spring arrives a little later at this higher elevation, but when it does, the meadows blaze with the brilliant colors of wildflower blooms. Be sure to hike to Spectra Point to glimpse the oldest tree in the park—a Bristlecone pine estimated to be 1,500 years old.
Where to Stay Near Cedar Breaks National Monument
The rustic Point Supreme Campground lives up to its name. The campground is surrounded by wildflower meadows and has a designated night sky area for stargazing. Take the easy half mile hiking trail from the campground to the visitors center for stunning views of the Cedar Breaks amphitheater.
More from FamilyVacationist: