You may think of April as a time to visit the most popular spring break destinations, but there are still plenty of kid-friendly places to visit in April that aren't overrun by crowds. In fact, many family vacation spots experience shoulder season in this time of year, meaning fewer tourists and better deals on hotels, vacation rentals, car rentals, and flights.
With the weather turning more pleasant and savings around every corner, it may be worth taking a few extra days off from school or work to take advantage of the shoulder-season savings in these April vacation destinations for families.
The Best Places to Visit in April
This year, the top family vacation ideas for April include an island, a tropical escape, and even a quick trip to one of the prettiest family vacation spots in Europe. And each of these places to visit in April has loads of family-fun activities and shoulder-season savings.
CHEAP TRIPS: 8 Spring Break Ideas for Families on a Budget
1. ​ San Francisco, California
The city of San Francisco is a popular West Coast vacation destination any time of year, but April is a particularly great time to visit because you can enjoy all it has to offer without the crowds or high prices of peak tourism season. Plus, the temperatures average in the mid-60s Fahrenheit, making it pleasant to see the city by foot or on a historic cable car ride.
After taking in the myriad of sights (like the city's famed street performers, harbor seals, Museum of 3D Illusions, and San Francisco Carousel) at the always-hopping Pier 39 on Fisherman's Wharf, be sure to stop at the Exploratorium at Pier 15. The museum boasts six indoor and outdoor galleries housing more than 600 exhibits, each curated to challenge thoughts on science, art, and human perception.
GOLDEN STATE: 7 Cheap California Vacations for Families
To take a closer look at the natural world, plan a visit to the California Academy of Sciences, which features an aquarium, a rainforest, a planetarium, and a natural history museum, all under one roof in the heart of Golden Gate Park.
Another fun way to spend the day in San Francisco is at the Children's Creativity Museum, where kids can learn through interactive exhibits such as the Animation Studio, Storybook Park, Making Music Studio, or the Mood Room. Be sure to stop by the Golden Gate Fortune Cookie Factory to witness (and, of course, taste) first-hand how this treat is made.
Where to Stay in ​San Francisco in April
Located on the iconic cable car line, the Omni San Francisco Hotel is ideally situated to see some of the city's top sights. This fully restored historic 1927 hotel welcomes families with its Omni Junior Chefs program, which provides little ones a welcome tote, organic snacks, a nourishing kids menu, and a "Say Goodnight to Hunger" coloring postcard that donates one meal to Feeding America when kids bring it to the front desk.
2. Hilton Head, South Carolina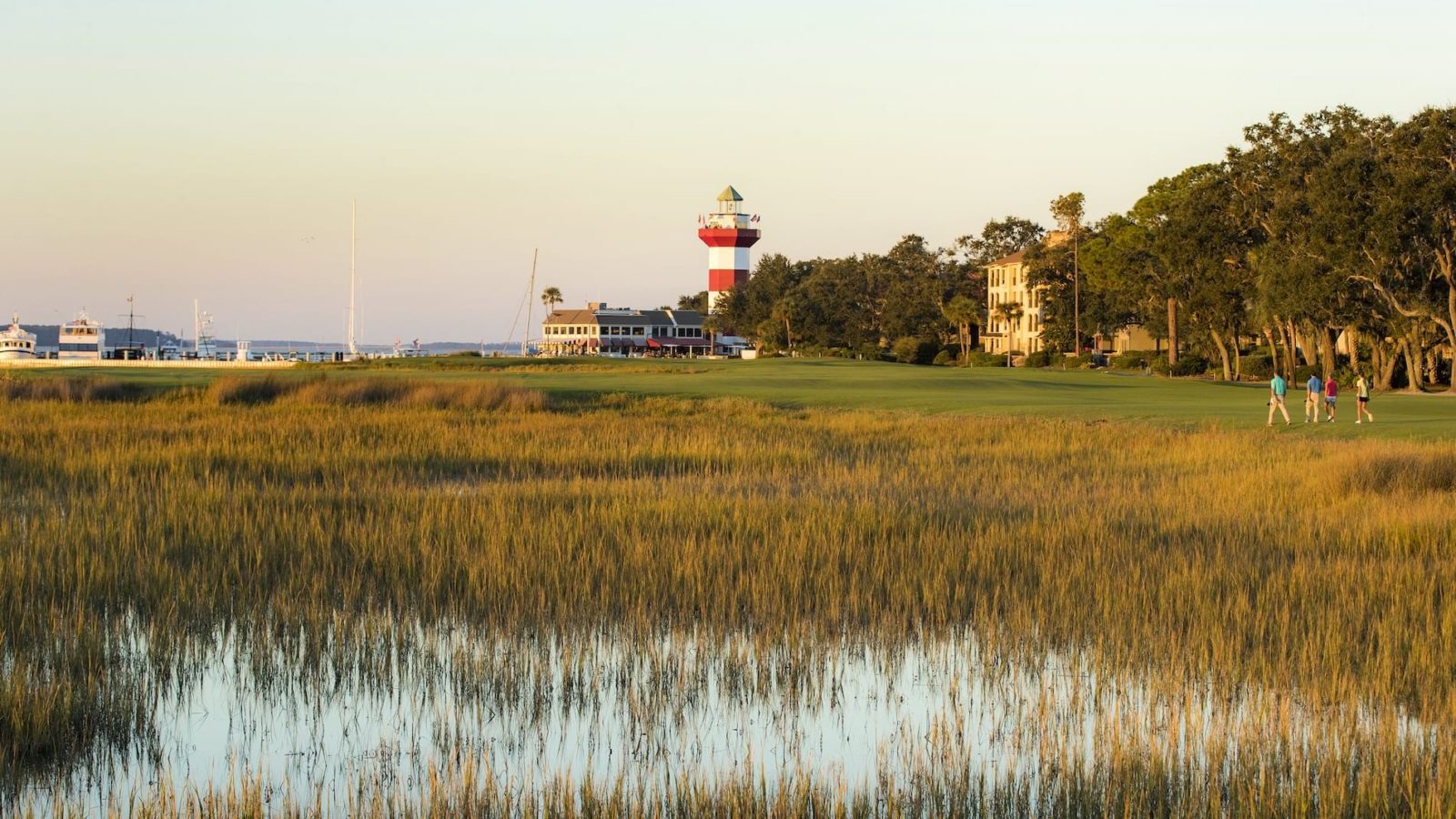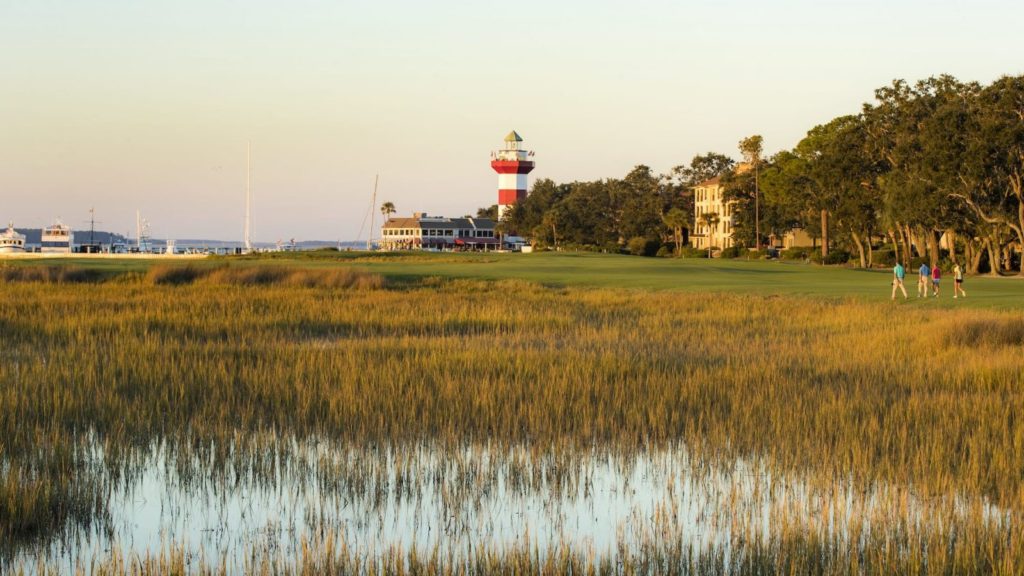 For family beach vacations in April, look no further than Hilton Head Island. Located on the southernmost tip of South Carolina, the island is an ideal spot for kid-friendly family travel adventures on land or sea. Families flock here for summer vacation, making April a great time to beat the crowds and still enjoy the warm weather of average highs in the upper 70s and average lows in the upper 50s.
PACKING LIST: 11 Beach Essentials for Any Sun-Soaked Family Vacation
Hilton Head offers 12 miles of pristine white sandy beaches, including family-friendly spots like Coligny Beach Park, Driessen Beach Park, and Islanders Beach Park, which offer amenities such as picnic pavilions, playgrounds, parking, and beach rentals. Visitors can dive into the variety of water activities, including spotting dolphins on a cruise, kayaking, paddleboarding, surfing, sailing, or waterskiing.
Back on dry land, active families will enjoy hiking and biking at the Pinckney Island National Wildlife Refuge, flying through the trees on a zipline canopy tour, or learning more about the Lowcountry at the Coastal Discovery Museum.
Where to Stay in Hilton Head in April
You don't need to visit the Orlando theme parks to enjoy one of the best Disney hotels in the country. The spacious multi-room villas at Disney's Hilton Head Island Resort come with fully equipped kitchens and dining areas, making them a perfect home base for families visiting the island.
The resort offers plenty of activities, including a Little Dipper pool for small kids and a Big Dipper pool with a wraparound waterslide; campfires with marshmallows; Goofy Bingo; outdoor Disney movies; and a beach house with a beachside pool, game tables, and lounge. And if Disney's Magic Kingdom, water parks, or Star Wars Land are calling you, Orlando is only about five hours away.
3. Denver, Colorado
April is an ideal time to visit Denver, thanks to fewer visitors and big discounts on lodging. There is still the possibility of a few April showers in the Mile High City, but average temperatures in the mid-50s to low 60s it's a generally pleasant time to visit with kids.
Fewer tourists in April means you won't have to wait in long lines to take a free tour of Hammond's Candies; ride the Denver Trolley, an open-air streetcar; or join a cooking class at the Children's Museum of Denver at Marisco Campus (reservations required for the museum).
WHERE TO GO: 20 Best Places to Go with Kids This Year
If the weather permits, kids (and parents) will love spending time exploring City Park, home to the Denver Zoo, the Denver Museum of Nature and Science with an IMAX, two lakes, a variety of sports fields, picnic areas, and two playgrounds. For cooler days, consider a trip to Denver Art Museum, where those under 18 are free every day and everyone is free on Saturdays. Family activities are available in every gallery on every floor, making the experience entertaining for all ages.
Where to Stay in Denver in April
Situated directly above the Denver Union Station and its restaurants and shops, The Crawford Hotel offers a unique place to stay in the heart of the city. Guests can take advantage of the hotel's many perks, including free Tesla transportation within two miles of the hotel, free ice cream from Milkbox Ice Creamery, free coffee from Pigtrain Coffee Co., and free craft beer from the Terminal Bar.
4. San Juan, Puerto Rico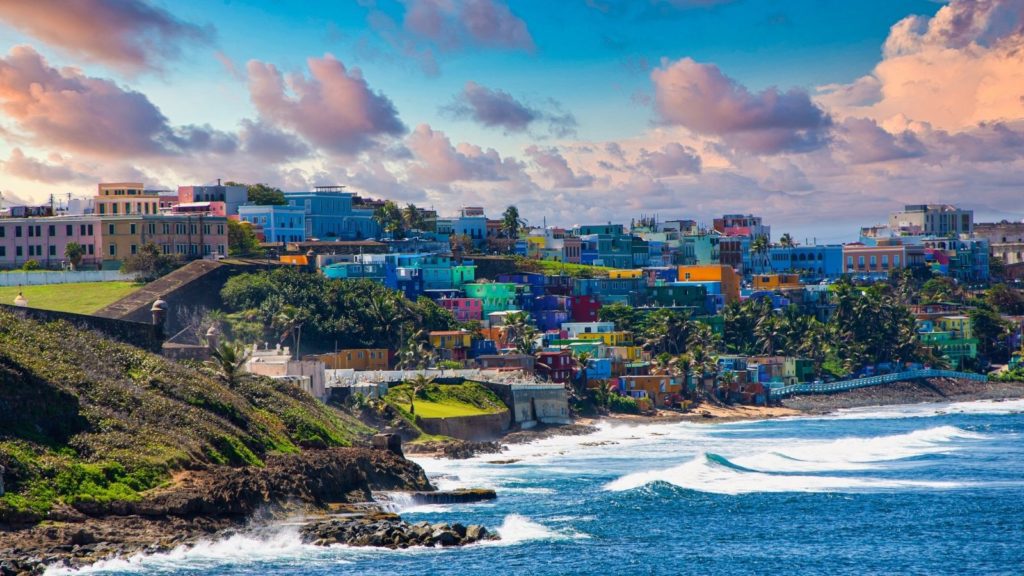 Kid-friendly San Juan experiences warm weather year-round, but it's one of the best places to visit in April because the winter crowds have returned home, four-star hotels offer discounts, and many airlines offer direct or nonstop flights from U.S. airports. Most families come for the pristine beaches, but there's more to this island than just the sand and sea.
CARIBBEAN DREAMING: 11 Best Caribbean Vacations for Families
History buffs can experience 500 years of the island's culture by visiting local artisan shops along the cobblestoned streets of Old San Juan; exploring Castillo San Felipe del Morro (free admission for kids under 15), a historic and looming citadel that still houses some of the original cannons facing the ocean; and learning about the art and culture of Puerto Rico and the Americas at Museo de las Américas (Museum of the Americas).
Kids won't want to miss the Museo del Niño de Puerto Rico (Children's Museum of Puerto Rico) with its three floors of interactive exhibits (including metamorphosis, theater, ecosystems, music, construction, and physics), pedal boats, mini petting zoo, go-karts, playground, and a real airplane.
Of course, there is always the beach and a favorite for families is El Escambrón, just five minutes from Old San Juan and perfect for swimming, snorkeling, and building sandcastles.
Where to Stay in Puerto Rico in April
Situated just steps from Condado Beach and featuring an outdoor pool with a whirlpool and waterslide, the San Juan Marriott Resort and Stellaris Casino is the ideal spot to soak up some sun. The hotel boasts several on-site restaurants serving a variety of cuisines, complimentary yoga, a spa, and a casino.
5. Amsterdam, The Netherlands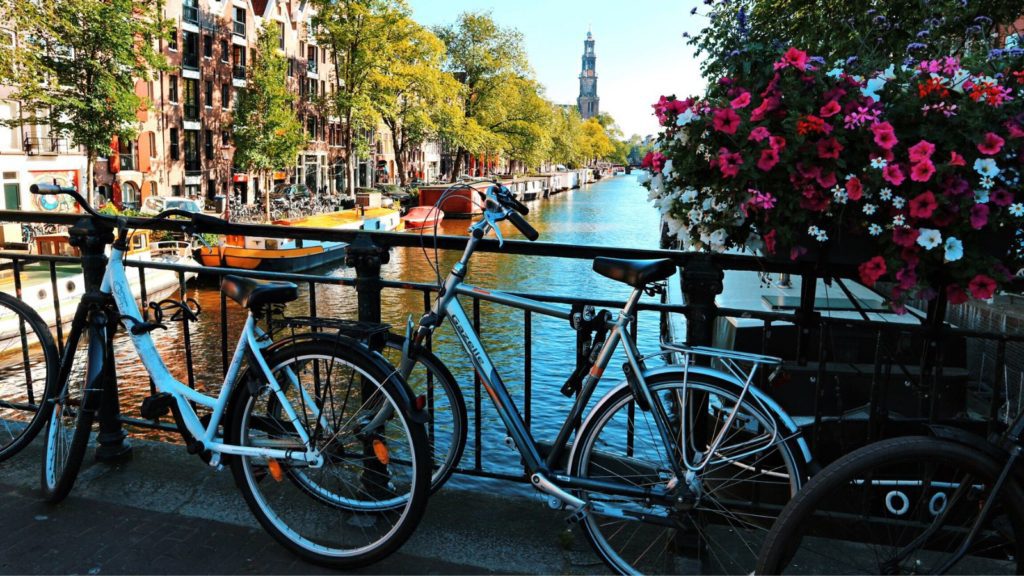 April in Amsterdam brings colorful tulips in full bloom, fewer people in the city, and more affordable lodging than in peak summer tourism. The weather is starting to warm up, too. Average highs are in the mid 50s this time of year.
CAN'T-MISS: 10 Europe Tourist Attractions That Are Totally Worth the Hassle
Amsterdam might not be the first city you think of when you think of family-friendly getaways, but it's time to think again. Along with its always-popular places to visit (like the Anne Frank House and Van Gogh Museum), there are a number kid-centric places you won't want to miss, including the NEMO Science Museum, which boasts five floors of interactive experiments (kids under four get in free); the Kinder Boeken Museum (Children's Book Museum) featuring an immersive way to experience literature; and the Artis Amsterdam Royal Zoo (requires reservations), where kids gain insight into the natural world through its zoo, aquarium, butterfly pavilion, planetarium, botanical garden, and the world's smallest micobe museum.
A must-see stop in April is the Kuekenhof Gardens, with its colorful displays of seven million spring-flowering bulbs. Activities abound here, including five inspirational gardens, treasure hunts for kids, an animal pasture, on-site eateries, whisper boats, and more. Buying tickets in advance is highly encouraged.
Where to Stay in Amsterdam in April
Offering an all-inclusive stay, complete with a welcome gift, the stylish Banks Mansion makes guests feel at home right on the canal. Room rates include complimentary perks such as a breakfast buffet with on-site chef, an open bar with coffee or cocktails, an Amsterdam cheese trolley in the afternoons, and a well-stocked in-room minibar.
More from FamilyVacationist: