There's something special about the Lowcountry that I find hard to explain, but the longing to return remains every time I visit. This region along the southernmost part of South Carolina's coast includes Beaufort, Jasper, Hampton, and Colleton counties, and is bordered by Georgia and the Savannah River on the west and the Atlantic Ocean on the east. The Lowcountry area is known for its unique history, culture, landscape, and cuisine that set it apart from the rest of South Carolina. There's also a slow pace of life that's hard to find anywhere else.
Imagine sitting on a big front porch watching the sun set over the river, walking along pristine white sandy beaches, and climbing to the top of a historic lighthouse for towering views of the seascape. Watch the shrimp boats bringing in their morning's haul along the winding waterways, look out over what seems like endless marshlands, and stop to marvel at eerily beautiful swamps that beckon you to look closer. This is the Lowcountry of South Carolina.
BEACH VACATIONS: 10 Best Family Beaches in North Carolina
How to Have the Perfect South Carolina Lowcountry Vacation
Perhaps Southern author Pat Conroy, who wrote so eloquently about the Lowcountry, explains it best in his book The Prince of Tides, "To describe our growing up in the low country of South Carolina, I would have to take you to the marsh on a spring day, flush the great blue heron from its silent occupation, scatter marsh hens as we sink to our knees in mud, open you an oyster with a pocketknife and feed it to you from the shell and say, 'There. That taste. That's the taste of my childhood.'"
Whether you're looking for a quiet getaway for two or an active weeklong family vacation, here are some of the highlights of this captivating region to help you plan your visit to South Carolina's Lowcountry.
VACATION RESET: 12 Best Vacation Spots in North America for Couples This Year
Take a Walk with Nature in Walterboro
Explore the natural beauty and cultural heritage of Colleton County with a trip to the Ernest F. Hollings ACE Basin in Walterboro. This approximately 12,000-acre wildlife refuge is situated on Edisto native lands that became pre-Civil War rice plantations and then private hunting retreats.
Today, the Basin offers many outdoor activities, including fishing, camping, canoeing, and wildlife viewing. The refuge sits within the combined Ashepoo, Combahee, and Edisto River (ACE) Basin, one of the largest undeveloped estuaries on the East Coast with approximately 350,000 acres of barrier islands, beaches, forested wetlands, and fresh, brackish, and saltwater tidal marshes.
MAKE MEMORIES: 20 Best Family Vacation Spots in the U.S.
While there, you can expect to see rare and endangered species such as loggerhead turtles, bald eagles, and wood storks. You may also encounter an alligator or two. If you'd like more outdoor activities, plan to visit the 800-acre Walterboro Wildlife Sanctuary and interpretive Wildlife Center or the nearby Bear Island Wildlife Management Area, where you can go birding and enjoy a picnic lunch.
For an overnight stay in town, reserve a room at one of the historical B&Bs and get a taste of South Carolina-style pulled pork and ribs at Duke's Barbeque.
Beaches, Golf, and More on Hilton Head Island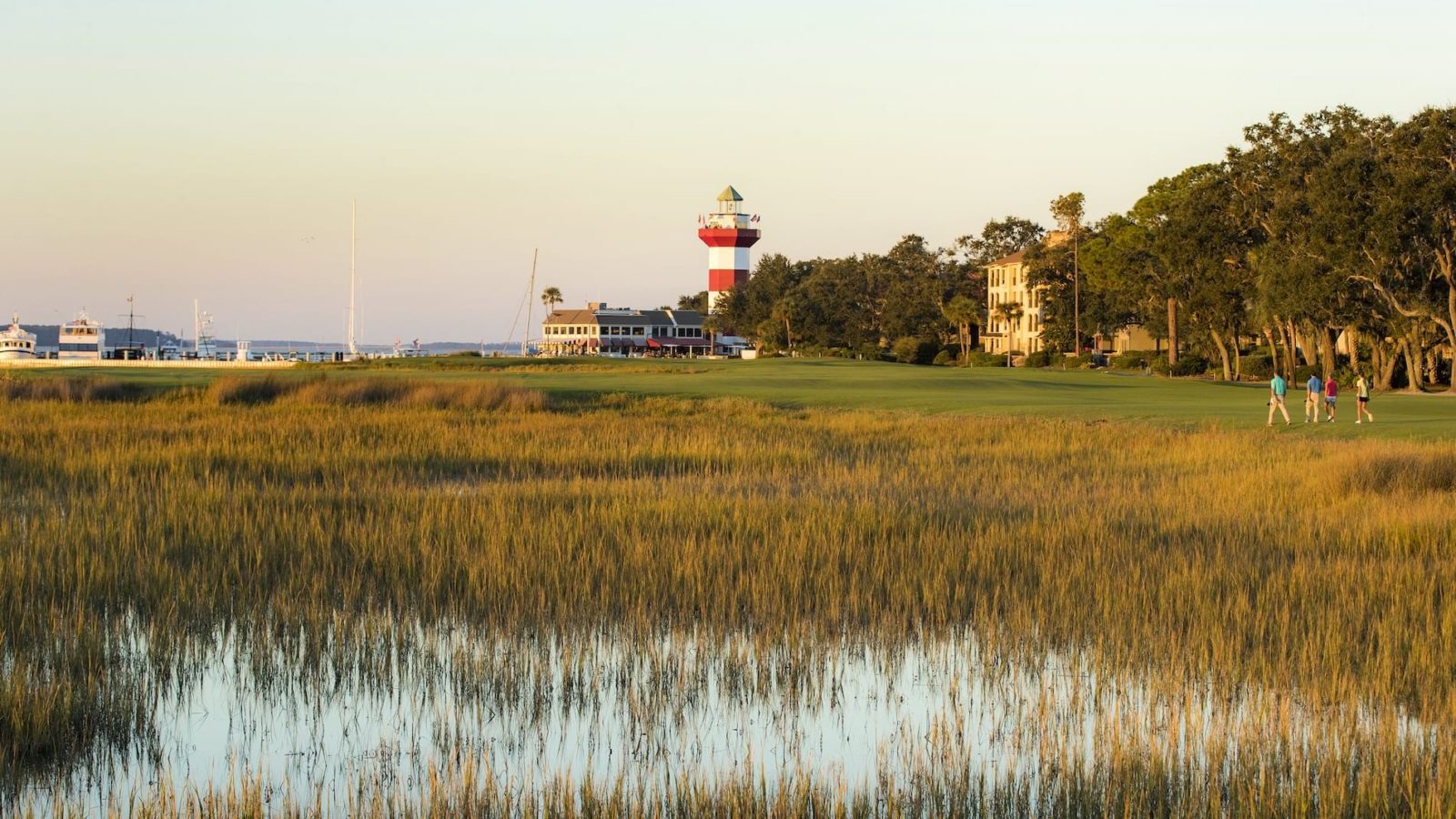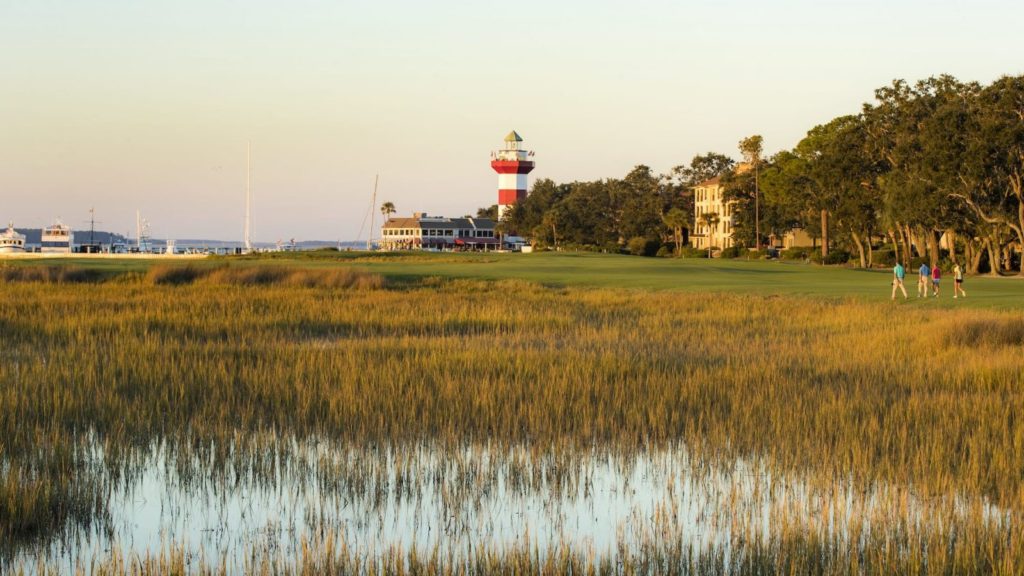 Many people know Hilton Head as a world-class family beach vacation spot and golf destination, but there's much more to do while on island time. You can soar to new heights and catch panoramic views from above with a parasailing flight at H2O Sports, or take the Gullah Heritage Trails Tour featuring guides of Gullah heritage that share the important history and stories of this West African-based culture. There's also The Gullah Museum of Hilton Head Island to visit.
The Coastal Discovery Museum on Hilton Head island also offers private and group tours covering local history, the environment, wildlife, and other topics, and it hosts annual festivals and events. Fishing enthusiasts can join in on a party boat excursion or book a private charter boat.
GIRLS TRIPS: 10 Sweet Galentine's Day Ideas for Girlfriend Getaways
There are many large family- and pet-friendly resorts on the island, such as the Westin Hilton Head Island Resort and Spa and the Sonesta Resort Hilton Head Island. But for a more intimate getaway, reserve accommodations at the boutique 60-room The Inn and Club at Harbor Town. Plan an evening out at the Sea Pines Beach Club, where you can sip cocktails at sunset and then have dinner at the property's Ocean Lounge.
In the morning, set your alarm to arrive early and beat the crowds at Hilton Head Social Bakery in Shelter Cove. Chef Philippe Feret's (formerly the executive chef of Windows on the World in New York's Twin Towers) croissants and baguettes rival any you can find in Paris. Or head to Lowcountry Fresh Market and Café, a partnership between Chef BJ Dennis and the Gullah Farmers' Cooperative. This new spot features fresh Lowcountry seafood (such as local shrimp and crab) and produce grown in nearby Beaufort.
Dine and Imbibe in Old Town Bluffton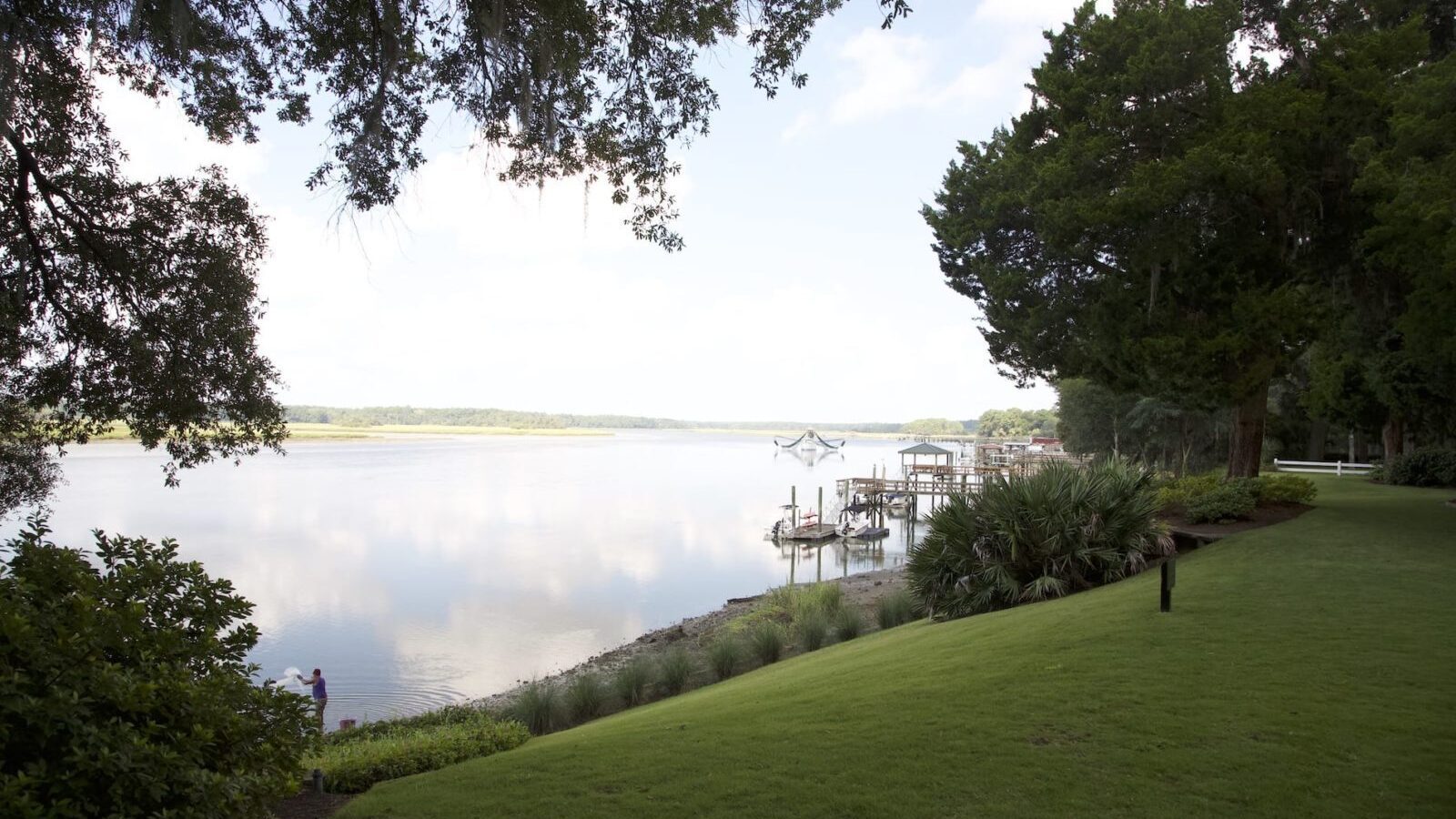 Take the short drive to Bluffton from Hilton Head (about 20 minutes over the bridge) to wander the historic downtown and check out Bluffton's culinary scene. For bourbon enthusiasts, the impressive new Burnt Church Distillery is a must-see. The distillery offers a selection of bourbons, spirits, and cocktails that you can savor indoors or outside in the courtyard.
SUN SMARTS: 13 Kid-Friendly Sunscreens the Whole Family Can Use
For casual bites, cold brews, and live music, Old Town Dispensary fits the bill, with plenty of outdoor dining and room to spread out. FARM is another not-to-be-missed spot with a menu that features craft cocktails, tempting small plates, and main dishes prepared with regionally sourced ingredients. After dinner, catch the sunset at Wright Park, a perfect ending to your day in Bluffton.
Get Away from it All on Daufuskie Island
Leave the car behind and take the 45-minute ferry ride from Bluffton to Daufuskie Island, where you can rent a golf cart to get around this small island. One of the highlights of visiting Daufuskie Island, which is accessible only by boat, is to explore its rich history and Gullah heritage along the Robert Kennedy Historic Trail. This trail includes all of the island's historic buildings and important sites.
FY AWAY: 17 Best Flight Booking Sites for Cheap Airfares
You can even rent the Frances Jones House, an original Gullah-built "oyster house," and one of the few remaining that has been restored by the Palmetto Trust for Historic Preservation's Daufuskie Endangered Places Program.
There are also a variety of other vacation rentals available on the island for an overnight stay. Before heading back to the mainland, grab a casual meal with a sunset view at The Old Daufuskie Crab Co. and taste local oysters and its Gullah-inspired signature dish, Daufuskie Deviled Drab.
History, Islands, and Lighthouses in Beaufort
Located on Port Royal Island, Beaufort is one of the largest Sea Islands on the Atlantic Coast. This picturesque East Coast vacation destination has more than 50 historic structures that have been preserved, including lovingly restored homes that you can tour and beautiful churches like The Parish Church of St. Helena, which dates back to 1712. The best way to see the historic downtown area and its streets lined with majestic live oaks draped in Spanish moss is on foot or by horse-drawn carriage. You can even stay in one of the elegant old homes, such as the boutique waterfront Anchorage 1770 Inn.
TOGETHER TIME: 10 Romantic Weekend Getaways for Couples
Plan to spend one day at Hunting Island, South Carolina's most visited state park, which boasts five miles of gorgeous white beaches, a saltwater lagoon, an ocean inlet, and thousands of acres of marsh and maritime forest. The Hunting Island Lighthouse is the only publicly accessible lighthouse in the state. For just a few dollars, you can climb 167 steps to the top and be rewarded with lofty views looking out over the Atlantic Ocean and coastline.
Before heading back to town, grab a late lunch at Johnson Creek Tavern in Saint Helena Island. If you're lucky, it might be the short early spring soft shell crab season. If you're into island hopping, take the ferry to St. Philips Island for another day outing. This island along the Story River was the former private beach retreat of Ted Turner and his family.
To properly end your Lowcountry area getaway, plan a memorable evening at The Ribaut Social Club. Enjoy warm coastal breezes, Champagne at sunset, and regionally inspired cuisine overlooking the Beaufort River on the front porch of the Anchorage 1770 Inn.
South Carolina's coast offers vacationers so much. Outdoor adventures, Lowcountry leisure time, and great food combine to inspire repeat visitors and the sort of family vacations ideas that build traditions that last a lifetime.
More from FamilyVacationist: