Yes, vacations with babies can be challenging. You're dealing with complicated schedules, a ridiculous amount of baby travel gear, surprise blowouts, and borderline exhaustion. But finding baby-friendly vacations is so with worth it because there's nothing better than seeing your baby experience a new place for the first time. And hitting major milestones like smiling, sitting up, or crawling while on vacation with your baby makes for a memory you'll always treasure.
What Do All the Best Baby-Friendly Vacations Have in Common?
Flexibility is key for baby-friendly vacations, both for you and your baby. Just as your days at home may be slow and steady, so too should vacations with babies. This may be a change from your previous style of travel, but forcing a go-go-go agenda on a tiny tot will just end in tears for everyone.
Instead of trying to check off a to-do list of monuments and museums, baby travel means finding ways to lean into the nap time and downtime your baby needs (and maybe you'll get to relax, too!). Expect fussiness, feeding or changing in unexpected places, and getting over your embarrassment about singing or dancing in public fairly quickly to entertain your little one.
But guess what: Fun vacations with babies are entirely possible. Babies are along for the ride most of the time, at least before they start to crawl and walk. Now is the time to pick them up, plop them in a new place, and watch them explore with wide-eyed wonder.
TODDLER TIME: 10 Toddler-Friendly Vacations That Are Just as Much Fun for Parents
The Best Places to Travel with a Baby
Wondering where to take your baby on vacation? These baby-friendly ideas and destinations will give you the flexibility you need alongside the joy of exploring someplace new with your family's newest addition. You might even get to relax a little on vacation yourself!
1. All-Inclusive Resorts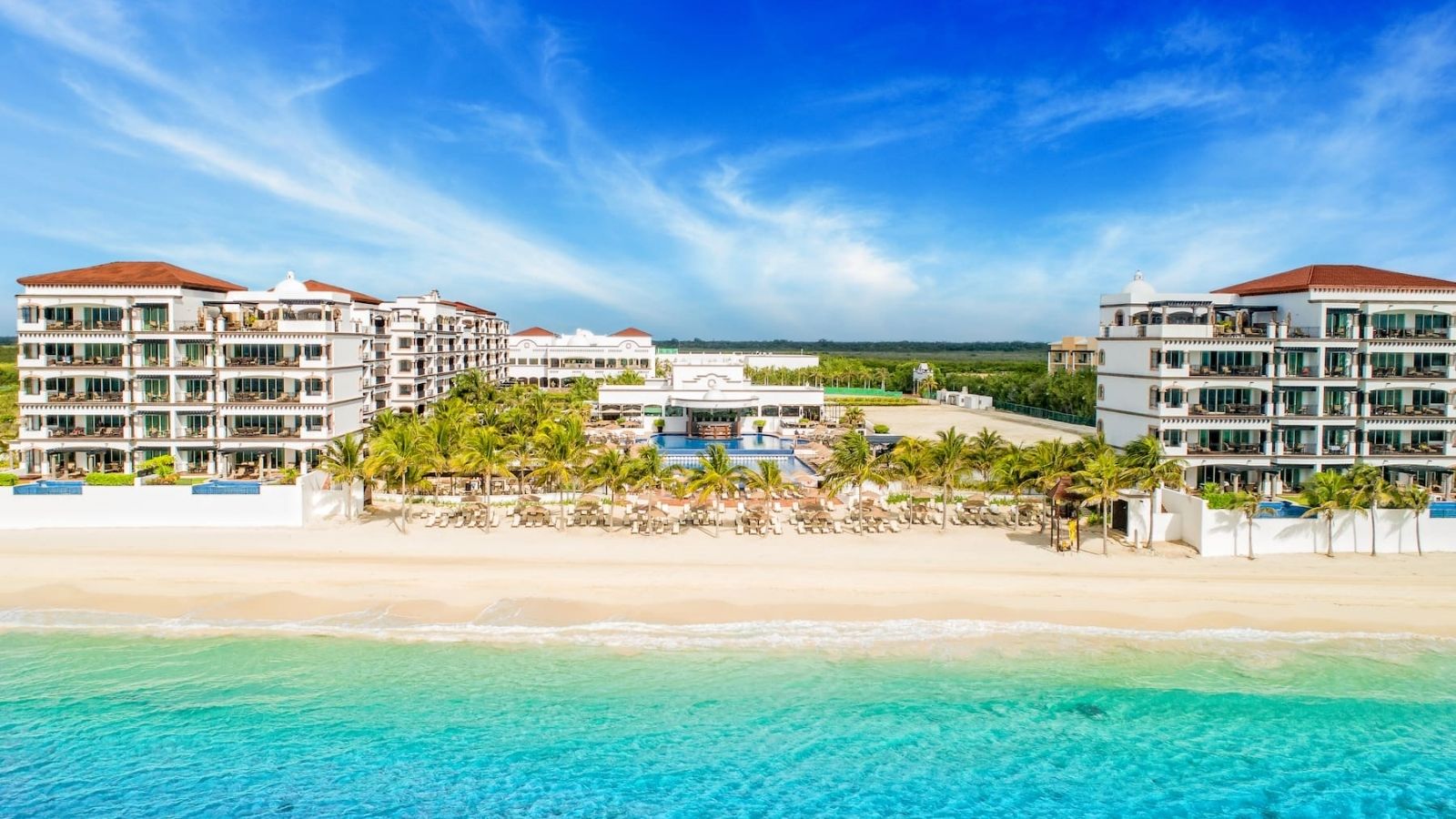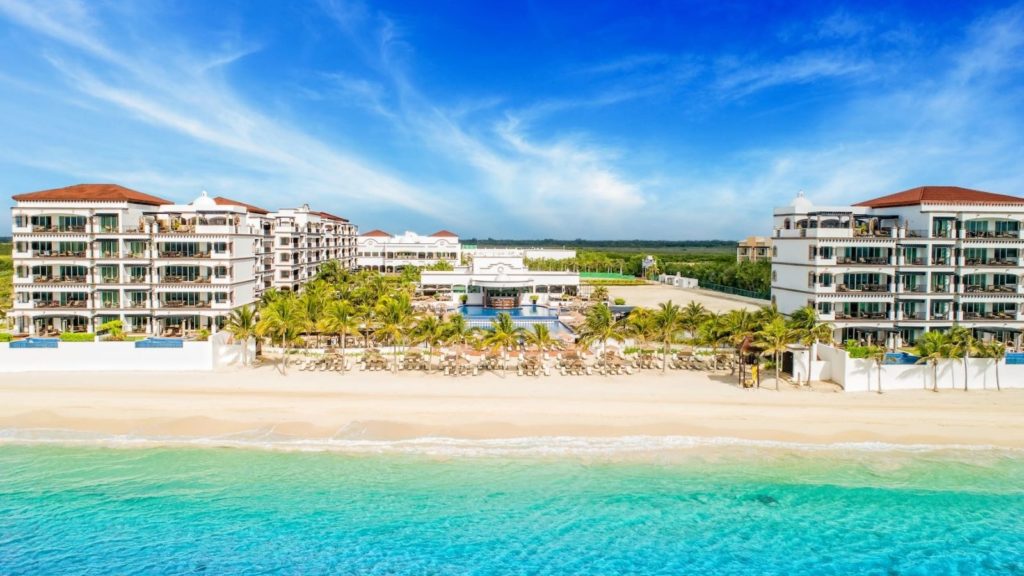 When you think of all-inclusive resorts you might be picturing wild adults-only couples resorts or cookie-cutter properties whose primarily (and maybe only) selling point is the fact that everything's included in the up-front price. If so, it's time to think again.
FUN FOR ALL: 9 Family-Friendly Hotels with Kids Clubs That Are Way Beyond the Ordinary
These days, the best family resorts come with delicious food, kids-stay-free deals, and over-the-top kids clubs that even cater to babies and toddlers with certified babysitters. In fact, many family-friendly all-inclusive resorts have policies and amenities that make it easy for everyone to relax and have a good time. That means access to meals any time of day, baby bottle service, family pool hours, and separate areas just for families traveling with little ones.
Don't have a passport for your baby? You might be surprised to learn that there are a lot of baby-friendly all-inclusive resorts in the U.S., too!
2. U.S. National Parks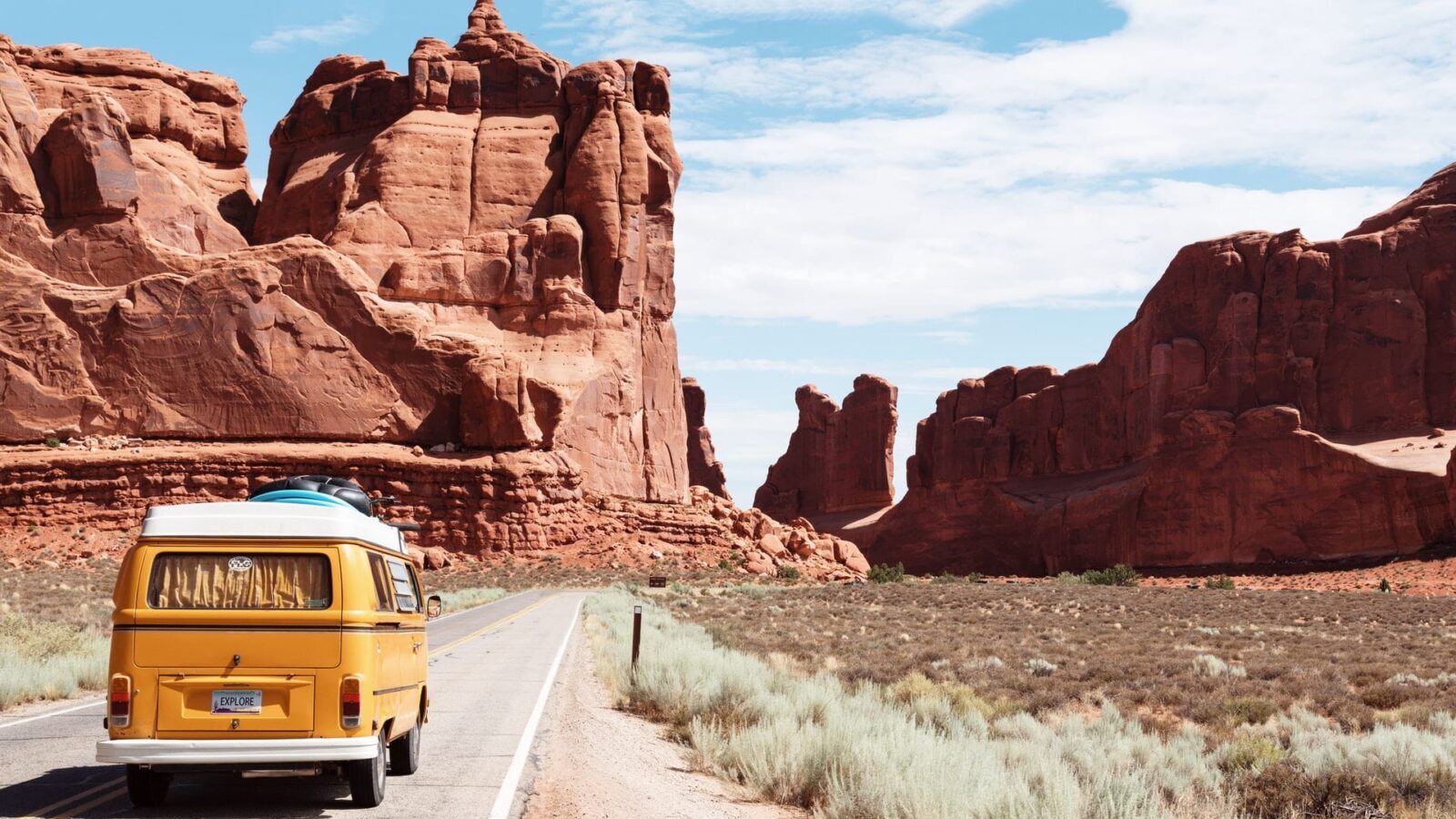 It's not impossible to travel internationally with a baby, but vacations with babies are certainly easier if you stick to domestic travel. And it just so happens that the America's national parks have a lot to offer outdoorsy families traveling with a newborn. National parks have miles of well-maintained front country and backcountry trails for all levels of hikers, and it's relatively easy to time your hikes with naps and get moving.
LODGE LIFE: 12 Best National Park Lodges in the U.S.
Strap your bay into a sturdy carrier like the Ergobaby 360 Omni Breeze (supports up to 45 pounds), which takes the weight off your shoulders;, or if they're big enough, go for a baby backpack like the Osprey Poco Plus (supports up to 48 pounds). While you can certainly hike up high peaks, consider this your permission slip to enjoy a slow, meandering walk alongside riverbeds or through gentle forests, with plenty of spots to stop for feeding or to play.
3. Walkable Cities
Big cities can be full of energy, but when you're vacationing with a baby it might be too much energy. Instead, focus on visiting walkable, accessible cities with plenty of green space that give you the option to sightsee at stroller level.
GO FOR A RIDE: 8 Best Baby Bike Seats and Trailers
Explore a small city like Savannah, Georgia, where you can stroll through a historic district draped in Spanish moss and sugar in the air. Or head to Portsmouth, New Hampshire, whose charming downtown has loads of shops and restaurants and is often closed to cars on special occasions, allowing you to taste your way through some of the freshest lobster and clams New England has to offer. And sprawling Stanley Park in Vancouver, Canada, is worth the visit alone, mixing urban and coastal landscapes in one baby-friendly vacation spot.
4. Rural Areas
One of the most baby-friendly activities you can do is head to farm, brewery, or cidery. And with plenty of open space, you can hang out and relax when you (or baby) needs a break. Where you'll want to visit will depend on the season: Go flower picking in the spring, berry picking in the summer, or apple picking in the fall.
TAKE A HIKE: 7 Best Baby Carriers for Traveling the World with Little Ones
Visiting the countryside is an especially great baby-friendly vacation when you have kids of different ages in tow. Many farms offer family-friendly activities like a petting zoo, farm life demonstrations, or hands-on crafts appropriate for little ones, depending on your baby's age.
Don't be afraid to get creative and visit different parts of the country. For example, Billings Farm in Woodstock, Vermont, is a good year-round choice for an introduction to country living. In Steamboat Springs, Colorado, you can try your hand at ranching at Saddleback Ranch.
5. Road Trips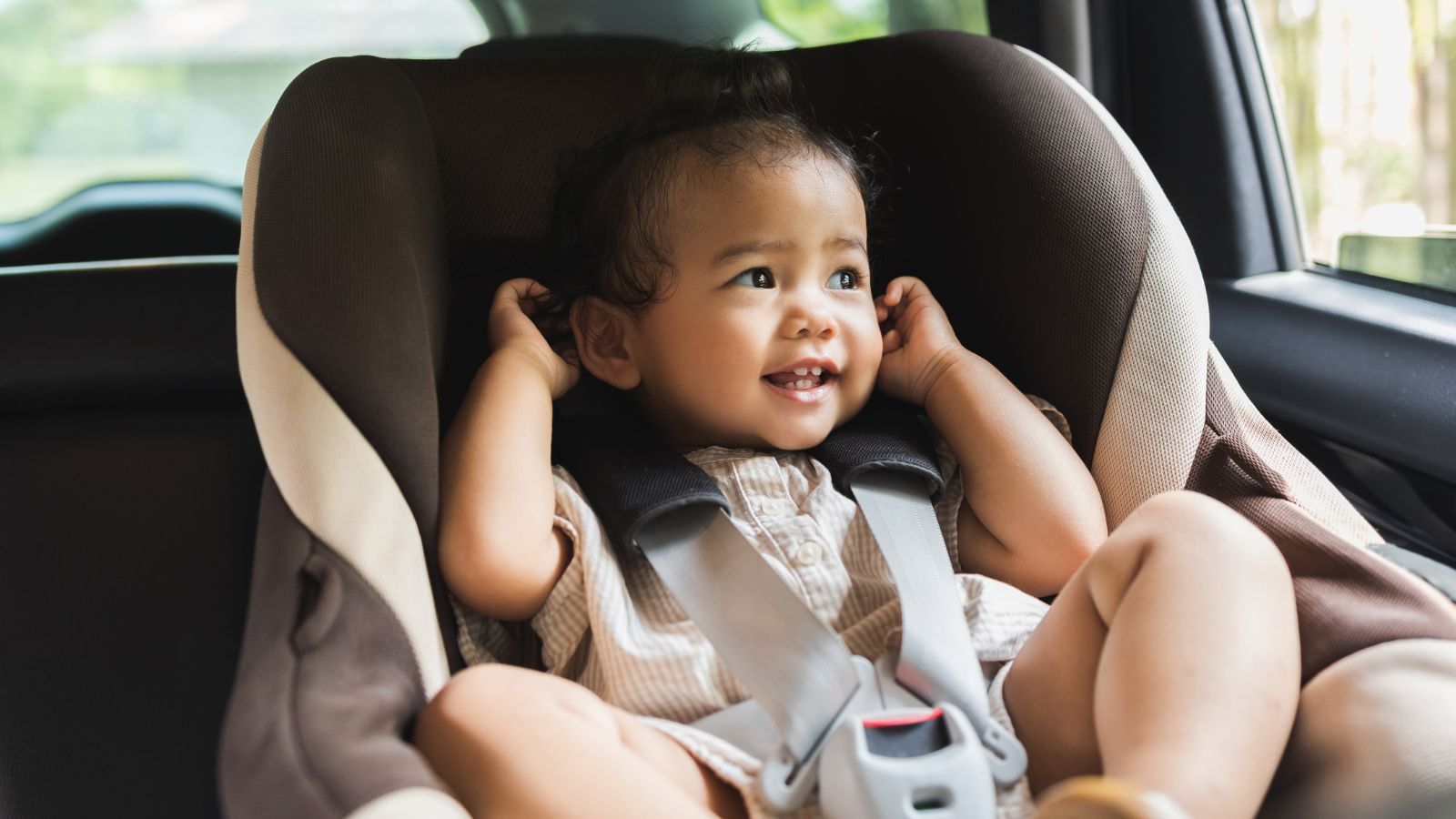 If your baby instantly falls asleep in the car, a family road trip may be a good vacation to start with. Whether you rent a car (many car rental companies will let you add on a car seat) or hit the road in your own vehicle, you'll be able to fit more baby gear in your car than on a plane and still explore new destinations.
MUSIC TO THEIR EARS: 10 Best Headphones for Traveling Babies, Kids, and Tweens
As a New England resident I may be biased, but to me nothing beats a road trip across the northeast to see the New England fall foliage. Start in Boston and drive straight up Route 93 to the White Mountains of New Hampshire for stunning, easy hikes and picnic spots. Then, go up and over the state border into Vermont for quintessential covered bridges, fresh cider donuts, and more.
6. Beach Vacations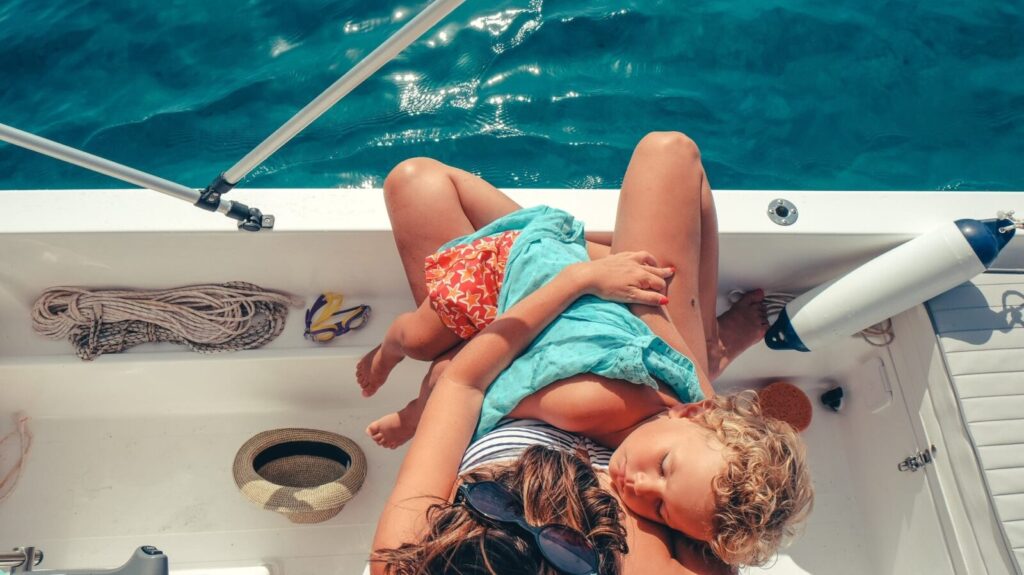 Bring your baby on a family beach vacation and you can leave the white noise machine at home. You and your baby can nap to the rhythmic sounds of the ocean and get some sensory play among tide pools and in the sand. Just make sure you bring a beach tent or shade cover as babies can't regulate their temperature as well as adults can.
MADE FOR LITTLE ONES: 14 Toddler-Friendly Theme Parks That Are Fun for All Ages
The most important thing to remember: It's always worth putting on your suit and getting into the water to hear those baby giggles, even if it's the last thing you want to do. Try family-friendly beach destinations like Myrtle Beach in South Carolina, Cannon Beach in Oregon, or Key West in Florida.
7. Family Cruises
If you want to get some serious sightseeing in with a little one, a family cruise may be the perfect solution. Not only will you have access to a 24/7 concierge, play spaces, and unlimited food and drink, you also only have to unpack your bags once. Some kid-friendly cruise lines even offer kids sail free deals that let young children cruise at no cost.
NO HIDDEN FEES: 7 Best All-Inclusive Cruise Lines in the World
Family cruises make great baby-friendly vacations if you have multiple kids or families looking to get away because there's something for everyone. For example, all of the Disney cruise ships on Disney Cruise Line are loaded with immersive experiences and entertainment, while many other cruise lines offer everything from cruise ship water parks to themed cruises to roller coasters at sea.
8. Vacation Rentals
Embrace the slower pace of vacations with babies and rent a villa or condo in a place you've always wanted to visit. The further you travel, the more relaxing it will be to stay awhile. Many short-term rental homes come packed with baby gear already, like high chairs and pack-n-plays, so it's one less item to pack. Look for resort-style spots with kitchens, pools, and (most importantly) laundry included.
CRIB COMFORT: 11 Best Crib Mattresses for Babies and Toddlers
Choose a destination that gives you lots of room to explore for a week or two, like Hilton Head in South Carolina. Its miles of bike trails are perfectly stroller-friendly, and no matter where you stay the beach isn't too far away. If you're game to try an international flight, smaller European vacation spots like Florence, Italy; Porto, Portugal; and Aix-en-Provence, France, give you a chance to feel like a local.
9. Visiting Family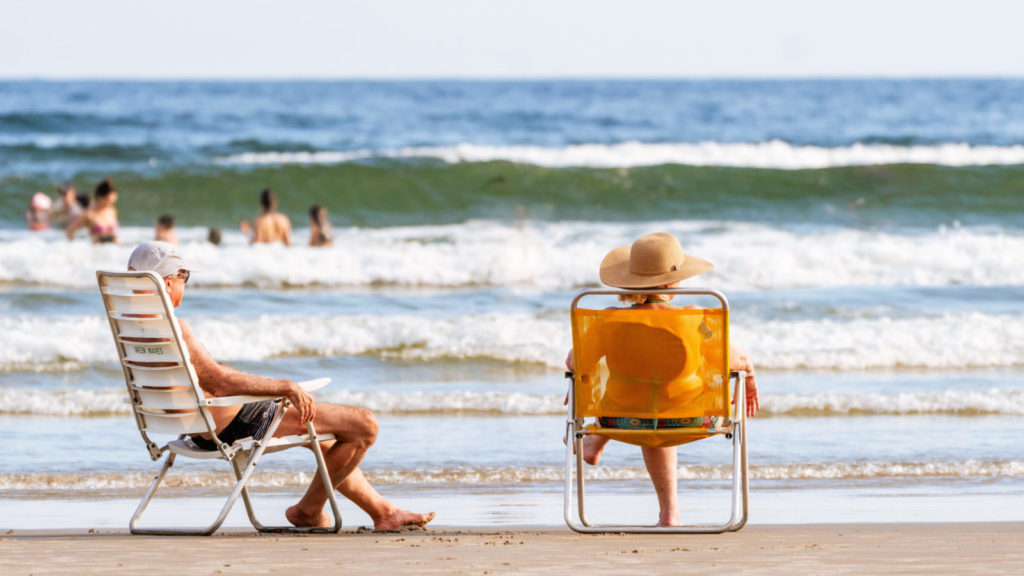 Built-in babysitters? Yes, please! Don't overlook traveling to visit family or friends as a family vacation idea when you have a baby, especially around holidays and long weekends. You may already be fielding texts and calls from family members eager to meet your little one. Take them up on it and make a trip out of it (and the free babysitting services).
AVOID THE GLARE: Sunglasses for Babies and Kids: The Best Brands and Styles
If you have family nearby, it's a great way to practice lugging gear and figuring out your systems before embarking on a larger trip to popular family vacation spots, too. When a baby is involved, even a 30-minute trip counts as traveling!
10. Staycations with Babies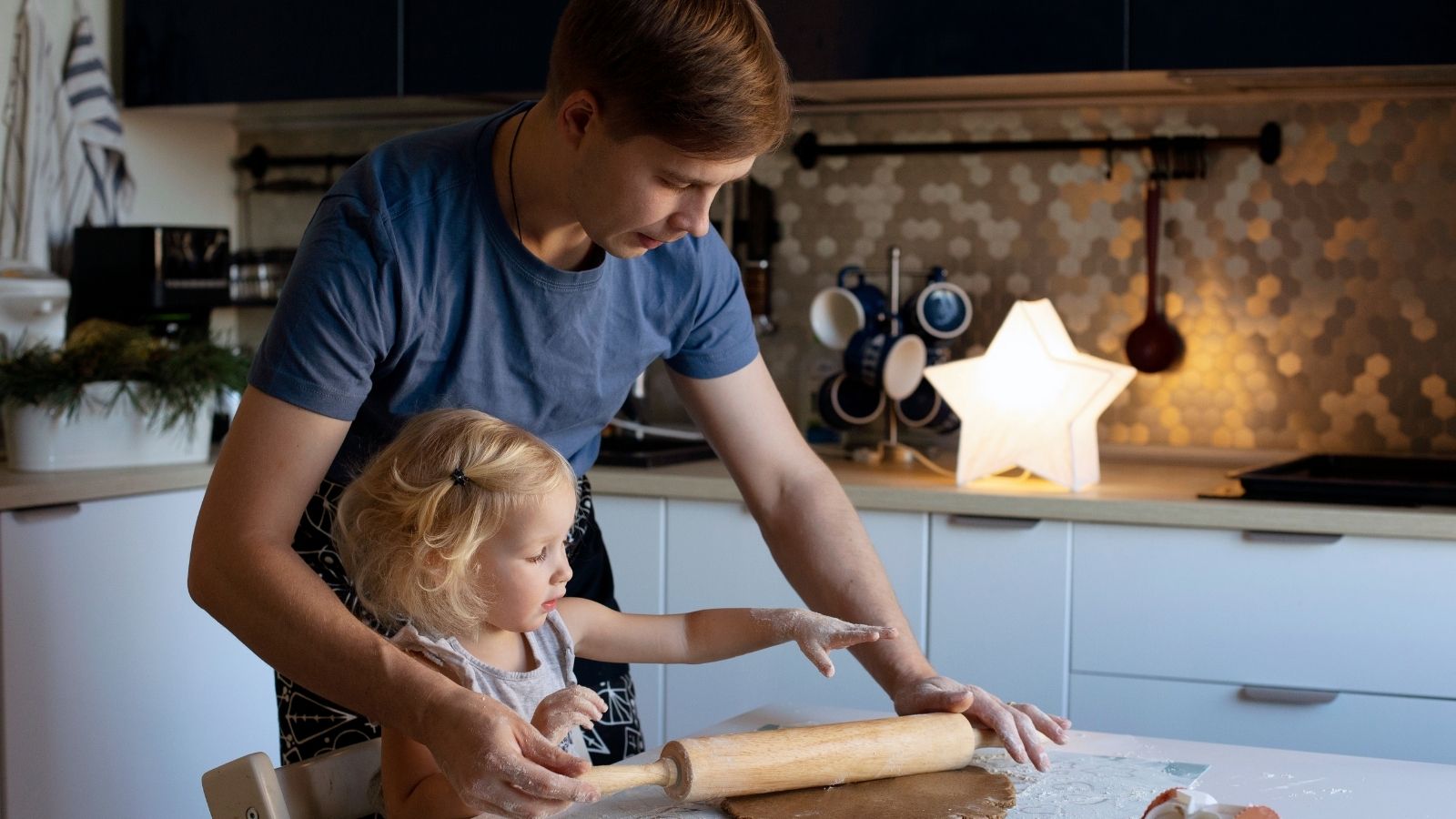 This may come as no surprise, but staycations are among the most baby-friendly vacations you can take. And if you really make an effort to turn your time vacationing at home into something beyond your ordinary routine, it can be just as much fun (and a whole lot easier) than going somewhere new.
WHAT TO WEAR: 17 Comfortable Maternity Pants for Work, Yoga, Relaxing, and More
Playing tourist in your own town gives you the home court advantage. From finding accessible walkways or squeezing strollers through restaurant doors, traveling with a baby means you'll be navigating a whole different set of challenges than before your little bundle of joy came along—so the more familiar the environment the easier it will be to relax.
Even if your vacation with baby doesn't go to plan, take it easy on yourself. You're getting out and doing something, despite midnight wake ups, constant feeding, and tricky scheduling. And the look of delight and wonder on your baby's face as you show them the world will melt your heart again and again no matter what. Chances are you'll be booking your next baby-friendly vacation ASAP!
More from FamilyVacationist: