When you're considering family vacation ideas with a large family or group for which a single hotel room would be a tight fit, it's time to start thinking about whether or not you should book multiple hotel rooms or opt for a vacation rental instead.
Hotels tend to provide a higher caliber of service: daily housekeeping, room service, a concierge, and front desk help only a phone call away. But compared with hotel rooms, vacation houses, cabin rentals, and weekly rentals provide three big advantages for larger groups like families:
More space, more facilities, and more flexibility than a conventional hotel.
More privacy than a B&B or shared room in a house (such as an Airbnb).
Lower cost for comparable facilities than other options of equal grade or quality.
NO PASSPORT NEEDED: 17 Best All-Inclusive Resorts in the U.S. for Families
Hotels vs. Vacation Rentals When Space Is a Consideration
Many newer hotels now furnish rooms with a near-standard two-queen-bed layout, which can accommodate four people—typically a parent couple and two children. But that's pretty concentrated living, which might be fine for a night on the road but is far from ideal as a destination stay, since multiple generations don't always coexist well in cramped accommodations.
At close quarters, small kids can also be a constant burden to adults, and seniors often need a lot more privacy. Hotels, especially hotels and resorts that cater to extended families, also often have the option of adjoining rooms with interior connecting doors, but it means paying for two or more rooms.
BEST HOTELS: 17 Kid-Themed Hotel Rooms That Will Delight the Whole Family
By contrast, a vacation rental at similar cost offers separate areas—maybe even two or more separate bedrooms—where the generations can share common living and dining areas but retreat to their own turf for sleeping and downtime.
With a large extended-family group, a conventional hotel can't offer much besides connecting rooms or suites. Vacation homes, on the other hand, can be about as big as you'd ever consider, ranging all the way up to mansions with a dozen or so bedrooms.
Associated Costs for Hotels vs. Vacation Rentals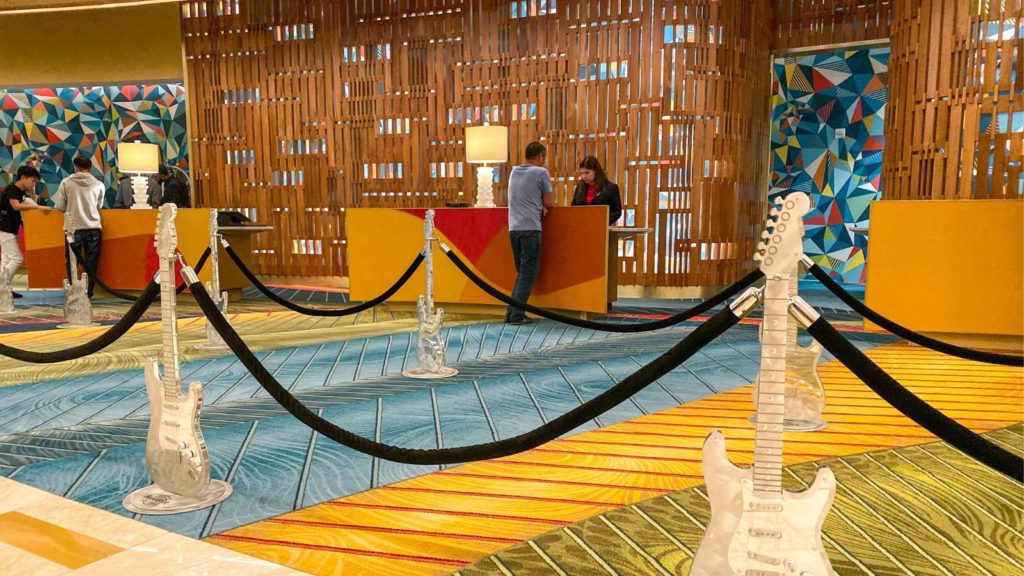 Another big financial advantage to vacation rentals is that they typically include full-size working kitchens where you can prepare as many meals as you want at far below restaurant costs. That's especially important at breakfast, where restaurant prices tend to be much higher than food costs. And you can provide the many snacks a family consumes at supermarket rather than restaurant prices. 
SOMETHING SPECIAL: 9 Family-Friendly Hotels with Kids Clubs That Go Above and Beyond
The price and facility spread among vacation rentals is as great as with hotels. Just as hotel options range from budget prices to luxury resorts, so can a vacation rental range from a one-room cottage to a palace. Each family can decide where it wants to be on the price-grade spectrum.
How to Book Vacation Rentals
Given the obvious advantages of vacation rentals for families, the next issue is how to locate and arrange them. The overall answer is that there's no one single "best" site for families to use. Instead, what's best for you depends on what you're looking for in a rental. Although you can find hundreds of potential places to arrange a vacation rental, they fall into two general groups: managed vacation home rental agencies and booking platforms.
MAKE MEMORIES: 15 Most Kid-Friendly Hotels and Family Resorts in the U.S.
Managed rental agencies generally offer better protection against cancellation, plus more service, but often focus on pricier rentals. Booking platforms like Vrbo, FlipKey, and AirBnB offer options at a variety of price points, but since they're pass-throughs, they don't always have great support should there be a problem.
More from FamilyVacationist:
Posted: December 2020
Updated: July 2022