Guess what: You've probably already done your first road trip with a baby. If you white-knuckled your way home from the hospital in that postpartum haze, checking the backseat every five seconds as the baby snoozed away, congratulations—you can add road tripping with a baby to your list of parental achievements.
And the good news is that each car trip gets easier. That's why a successful road trip is a great first "big trip" to take with a newborn, especially if you're itching to get back out into the world.
Babies tend to fall into two camps: Those who love the car and those who don't. But even if your little one isn't a fan, there are a few ways to plan a trip so that you can enjoy it. If you're thinking of road tripping with a baby, here's how to keep it fun, flexible, and safe.
TRAVEL WITH A NEWBORN: 10 Baby-Friendly Vacations That Everyone Can Enjoy
1. Build a Baby-Friendly Road Trip Itinerary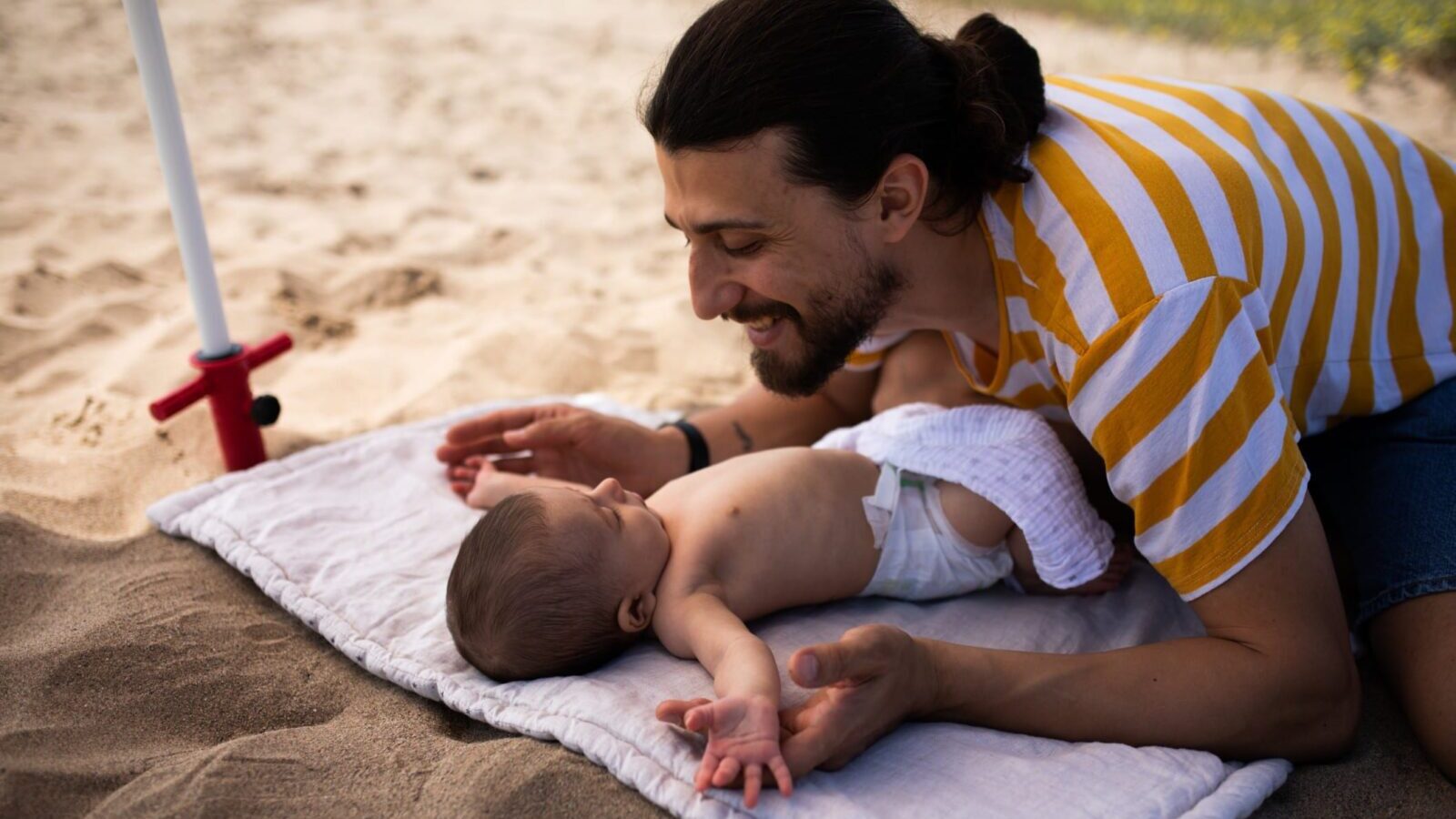 Even if your baby sleeps well in the car, you're probably not going to be able to pull off an all-night drive halfway across the country when you have a baby in the backseat. (Sorry!). Instead, you'll need to think strategically about where and how you'll take your rest stops between destinations.
"Remember that things will probably not go perfectly," says Preethi Harbuck, a traveler, blogger, and mom of six. "You have another human to take care of. Expectations have a lot to do with how enjoyable the experience is, so recognize that this trip might be a little different, and that's okay."
The two biggest changes when traveling with a baby on a long road trip are in the timing and number of pit stops you'll need. Instead of setting a departure time, be flexible and try to leave during your baby's normal nap time. "Timing naps for road trips was super successful for us in the first year," says Jessica Wright, a travel influencer and mom to a 14-month-old. "In the early days, we had to plan our stops strategically, usually for a meal, some fresh air, and enjoying something along the way. An example would be driving from Sacramento to Los Angeles and stopping for coffee and walking around downtown San Luis Obispo for a few hours before continuing on."
KNOW BEFORE YOU GO: The Complete Baby Packing List: What to Pack for Babies When You Travel
When traveling with a newborn you'll need to stop at least every time you feed them, whether you're breastfeeding or bottle feeding, as it's not safe to feed while moving. And it may be slightly more often, as most car seat manufacturers recommend that a baby stays in a car seat for no more than two hours at a time. All of those stops have a silver lining, though. Think about building stops into your family road trip itinerary that are interesting or exciting for you, whether that's a short hike, a stop at an interesting cafe or brewery, or visiting a tourist attraction.
Hardback recommends road trip ideas like the national parks because there's such a wide variety of hiking trails and sensory experiences. "We focus on outdoor activity for our stops so everyone can run around," she says.
2. Accept That You May Be Sitting in the Back Seat
Flexibility is the name of the game when babies and toddlers are involved. For many parents on a road trip with a baby, this means splitting up the driver and a caregiver sitting in the backseat if the baby is awake. "I always sit in the back if it's 45 minutes or longer," says Wright. "I find it much easier to keep eyes on them."
FUN FOR ALL: 10 Toddler-Friendly Vacations That Are Just as Much Fun for Parents
A lot of this depends on your goal for the road trip with your baby. If you're trying to get to a family vacation spot as quickly as possible with minimum stops, sitting in the back is a good idea because you can make sure your little one stays entertained and happy in between naps. If your idea of roadtripping with a baby is more go-with-the-flow, you can probably stay up front—as long as you're willing to pull over as needed and swap things around.
Your secret weapon? Music and audiobooks. Don't worry about making a kiddie playlist too early. Instead find some tunes that work best for your baby. The songs on this Spotify playlist (and this one too) are easy listening with enough of a beat that my son falls asleep in an instant, no kid songs in sight.
3. Consider Safety and Local Regulations
Your car seat is one of the most important (and expensive) purchases you can make for your baby. Make sure your car seat is installed correctly, according to the instructions from the manufacturer, and that you've gotten it inspected and registered. Keep an eye on weight and height requirements as your baby grows, or look into purchasing a convertible car seat that can take your baby on the road from infancy to toddlerhood.
If you're planning on flying and renting a car for your road trip, you'll need to consider local regulations. In many European vacation spots, for example, an American-made car seat is illegal because of the chest strap. You'll need to rent one at your destination, though many parents opt to bring their own anyway.
"Car seat regulations depend on the country," notes Harbuck, who recently road tripped with her family across Morocco. "You can rent car seats, but we always bring our own because we're never quite sure the state of the car or the carseat. I especially recommend this if you need to fly anywhere, as that's always safest."
Another element to keep in mind is airflow. Many rear-facing car seats don't have access to the backseat air conditioning or heating elements because of how cars are designed. Especially if you're going somewhere warm, make sure you attach a fan (or splurge on an airflow diverter) to make sure the airflow is okay for your baby, who can't regulate their temperature on their own.
4. Forget about Packing Light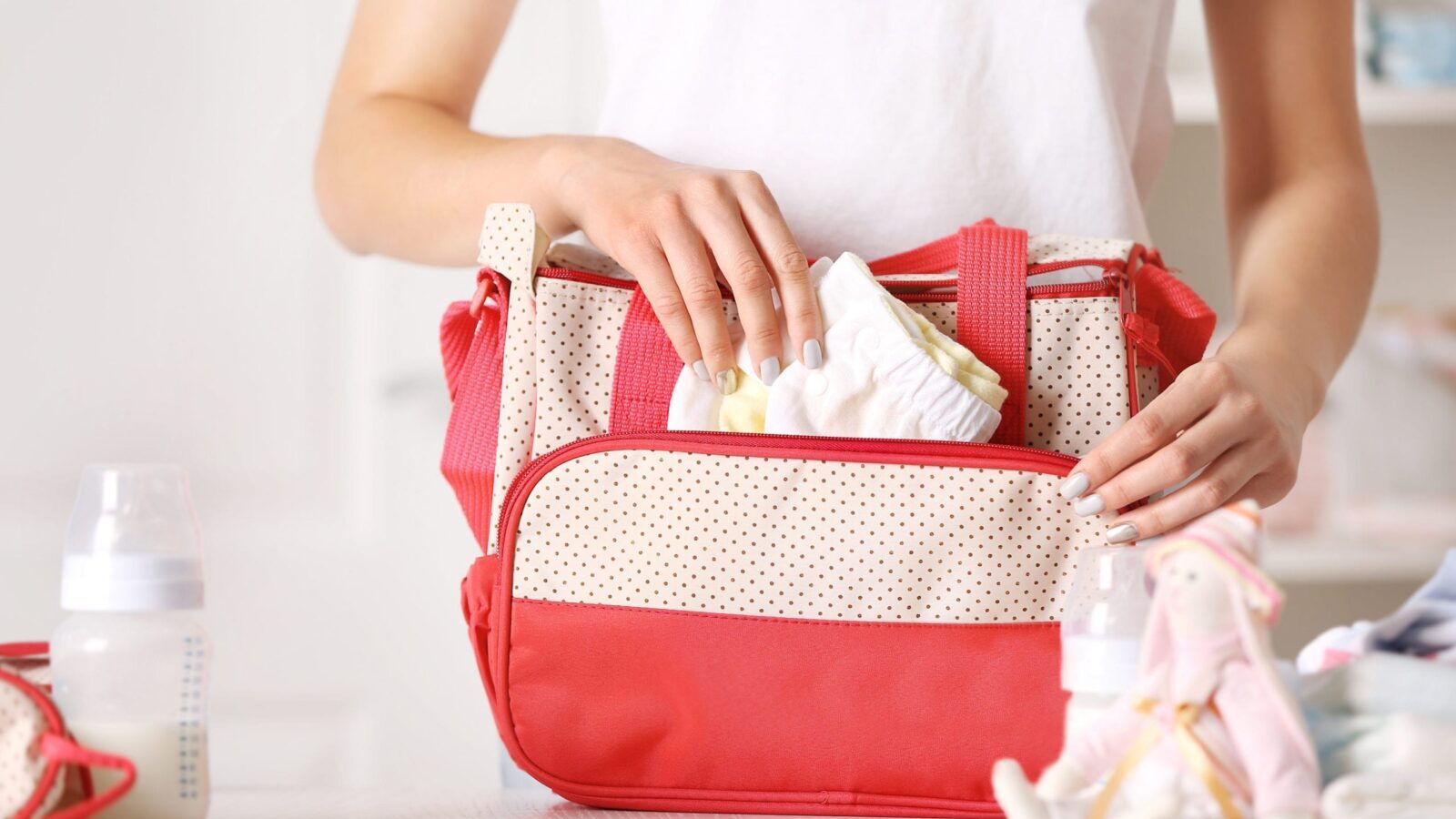 Your days of minimalist packing are over. The big advantage of a road trip, especially one in your own car, is that you can stuff the car as full as you need to to feel comfortable wherever you go on your destination. You want to bring the bottle warmer, the bouncer, two different carriers, and the crib? Go for it. No one is stopping you. (Though you should make sure you can still see out the back, and that there's some breathing room around the carseat for safety reasons.)
BEFORE BABY ARRIVES: 22 Romantic Babymoon Ideas for Expecting Couples
"Pack whatever you want," advises Wright. "For our first road trip, we literally packed our bed bassinet with the stand. The hotel staff were surprised but that was what I knew was going to work for her to sleep at night, and it was worth it to have those familiar elements. We brought the baby monitor, sound machine, swaddles, everything. While the car was very full, we had ease of mind and it gave us the confidence to plan our next trip."
Road trip must-haves with a baby include:
Puppy pads (these come in really handy for preventing messes)
Muslin cloth and manual or portable pump for breastfeeding; pre-made formula or bottles for bottle feeding
For Harbuck, there's one thing that always makes her packing list. "This is very specific, but bring a million wipes. Baby wipes are amazing because they work for diaper changes but can also clean up lots of different messes."
Just as important as what you pack is how you pack. Decide before you leave if you want to do diaper changes in the trunk, in the front seat, or on the ground—and make sure you can easily get to wipes, diapers, and a changing pad. (That includes changes of clothes for inevitable blowouts.)
Says Wright, "Make sure you have all the essentials up front with you, like toys, a portable sound machine, and blankets, that are easy to reach. We make sure we can stop and change [our baby] without having to unpack and repack the car, so having all those things ready to go is important too."
5. When in Doubt, Go
Traveling may be a lot more challenging than it was before, but all of those firsts are so magical—the first time seeing the ocean, watching the leaves change, hearing live music—so hold on to why you like to travel in the first place. New sensations like color, smell, and sound help your baby make sense of the world. They may not remember their first road trip, but you certainly will.
SET SAIL: 19 Things to Know Before Your First Cruise with Kids
And while you're at it, choose an itinerary you're interested in doing. "When babies are young, you can focus on activities the adults will enjoy. Start small and start familiar so you can feel comfortable getting out on the road, and build up from there," says Wright. "Our first trip was just two nights to my parents' house 45 minutes north of us. After that we felt like we could do this, and we could go further, working up to driving all the way down to Los Angeles."
Harbuck agrees. "You just have to do it. The great thing about younger babies is that they're happy just to be with you, and so we prioritize what we want to do and see and the babies can tag along. Everyone gets better with practice. Some babies really don't like the car, including our newborn. But the more she rides in it, the better she gets."
More from FamilyVacationist: