In California, Monterey is a bucket-list family vacation idea that draws visitors from around the world with the promise of beautiful beaches and wild coastline. But to make the most of a trip to the Monterey beaches and peninsula, you need to know what you're in for.
First-time visitors to this stretch of the California Coast are sometimes surprised by Monterey's unique beach offerings. Here's what you need to know about Monterey beaches, plus a beach-by-beach guide to some of the region's most beloved beaches.
FUN IN THE SUN: 10 Best Things to Do in Monterey with Kids
Key Things to Know about Monterey Beaches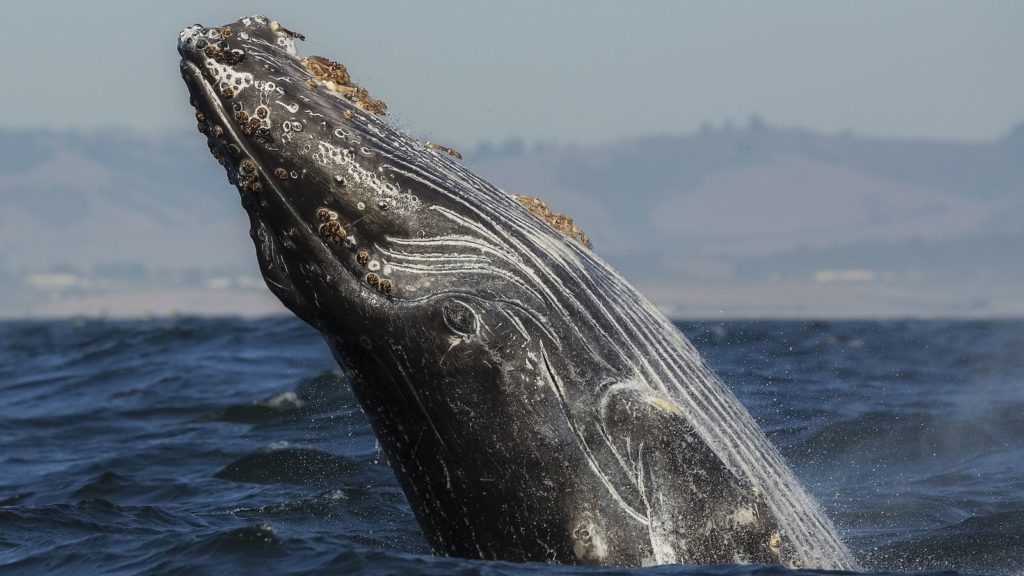 1) Monterey is both a city and a county
When you're thinking about the best beaches in Monterey, you can either focus on beaches in the city of Monterey or expand your scope to include beaches in the cities and towns of Monterey County, including Carmel-by-the-Sea, Pacific Grove, Moss Landing, and Big Sur.
2) Monterey weather is often chilly
Even in summer, fog and wind can be common. That said, Monterey County averages nearly 270 sunny days per year, and the temperature ranges from the high 50s to the low 70s Fahrenheit year-round.
3) The water is cold and often dangerous
If you're hoping for a sunbathing-and-swimming kind of Pacific Ocean family beach vacation, look farther south along the Central Coast to San Luis Obispo or Santa Barbara, or farther south to a Southern California destination like Los Angeles or San Diego.
Swimming is possible at some Monterey beaches, but it's vital to pay attention to signage and take warnings about safety seriously. Monterey's incredible offshore submarine canyon supports an amazing diversity of marine life, but the underwater topography also means that many Monterey beaches have major rip tides and undertow.
4) There's plenty to do in Monterey
Beaches in Monterey promise some of the continent's most beautiful stretches of coast. And wildlife—from sea life to onshore animals and local and migratory birds—thrives here, so there are constant opportunities to see animals in their natural environment.
Kayaking, surfing, stand-up paddleboarding, and scuba diving are all popular pursuits, and local outfitters can both rent you gear and take you out. There are plenty of coastal paths, which makes walking along and between beaches simple and easy.
Monterey's Best Beaches
Whether you're looking to hit the beach in the city of Monterey or want to explore farther afield in Monterey County, you're sure to find some of the nation's most scenic sand in this Central California coastal wonderland. Here are some of the best beaches in Monterey.
SUN AND SAND: 12 Best Beach Resorts in the U.S. Families
1. Del Monte Beach
Monterey, California
Best Monterey beach for: A local vibe.
Slightly off the beaten path, Del Monte Beach is a locals' favorite spot for surfing, picnicking, walking, on-leash dog walking, and beachcombing. The beach has a well-maintained boardwalk trail through its dunes and also offers benches and picnic tables.
BRING THE WHOLE GANG: 9 Napa Valley Hotels That Welcome Kids and Families
People who love this beach note that its location means that it's a bit more protected from the wind than some of the other local beaches. Parking can be a challenge, so give yourself some extra time (and patience) if you're driving here.
Where to Stay Near Del Monte Beach
The Hotel Pacific is a centrally located boutique hotel in Monterey. The all-suites offerings include fireplaces, free Wi-Fi, patios and balconies, and complimentary continental breakfast.
2. Lovers Point Beach
Pacific Grove, California
Best Monterey beach for: A unique sunrise and artistic inspiration.
The coolest thing about Lovers Point Beach is that its east-facing location makes it one of the only places on the West Coast where you can watch the sun rise over the water—a great reason to visit early in the morning.
HIT THE ROAD: 11 Family Road Trip Ideas Every Kid Will Love
This Pacific Grove beach inspires creativity: It's a popular spot for plein-air painting and nature photography. Surfers, kayakers, swimmers, and scuba divers flock here as well. The beach shares waterfront views with Lovers Point Park, and visitors enjoy picnicking, strolling, and just admiring the view. The park also has a beach volleyball court, children's swimming pool, and a snack bar.
Where to Stay Near Lovers Point Beach
Perched on the water's edge between Del Monte Beach and Lovers Point Beach, the Monterey Plaza Hotel and Spa is the top-rated hotel in Monterey on Tripadvisor. It earns great marks for its exceptional views, central location, and rooftop hot tubs.
3. Spanish Bay Beach
Pacific Grove (Pebble Beach), California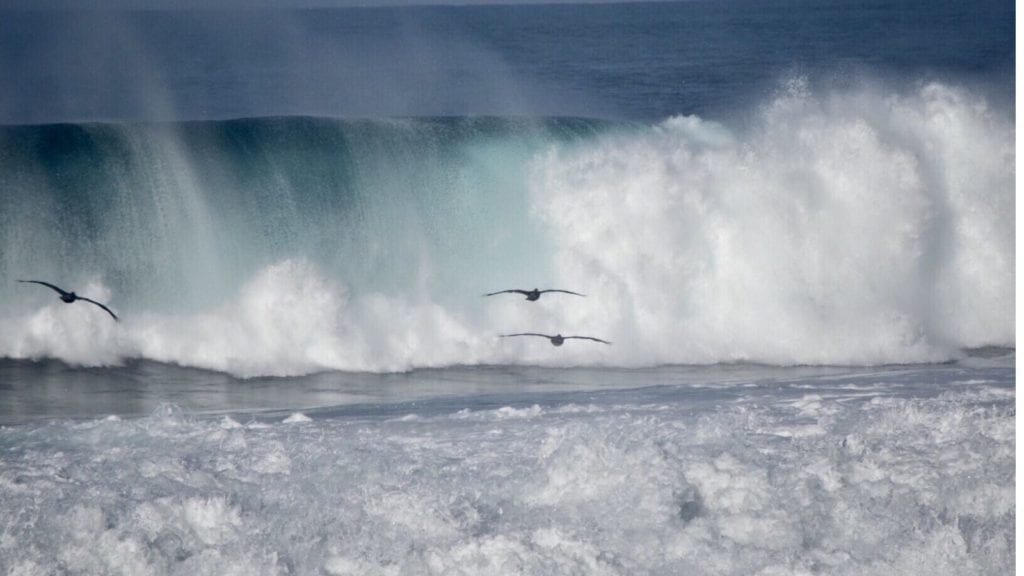 Best Monterey beach for: A 17-mile drive to stack rocks and wander dunes.
Tucked into the private community of Pebble Beach (best known for its world-class golf course) is Spanish Bay Beach. This public beach sits between Moss Beach to the south and Asilomar State Beach to the north along the famed 17-Mile Drive, and has a wooden boardwalk that meanders through the dunes.
HOLE IN ONE: 7 Incredible Golf Courses and Golf Vacations in the U.S.
Spanish Bay Beach isn't safe for swimming, though it is popular among surfers. For the last decade or so, visitors to the beach have left cairns, or small stacks of rock; keep an eye out for them or add your own.
Where to Stay Near Spanish Bay Beach
For the full Pebble Beach experience, stay at the Inn at Spanish Bay. Guests praise the spacious rooms, great views, and proximity to world-class golf.
4. Monterey Municipal Beach
Monterey, California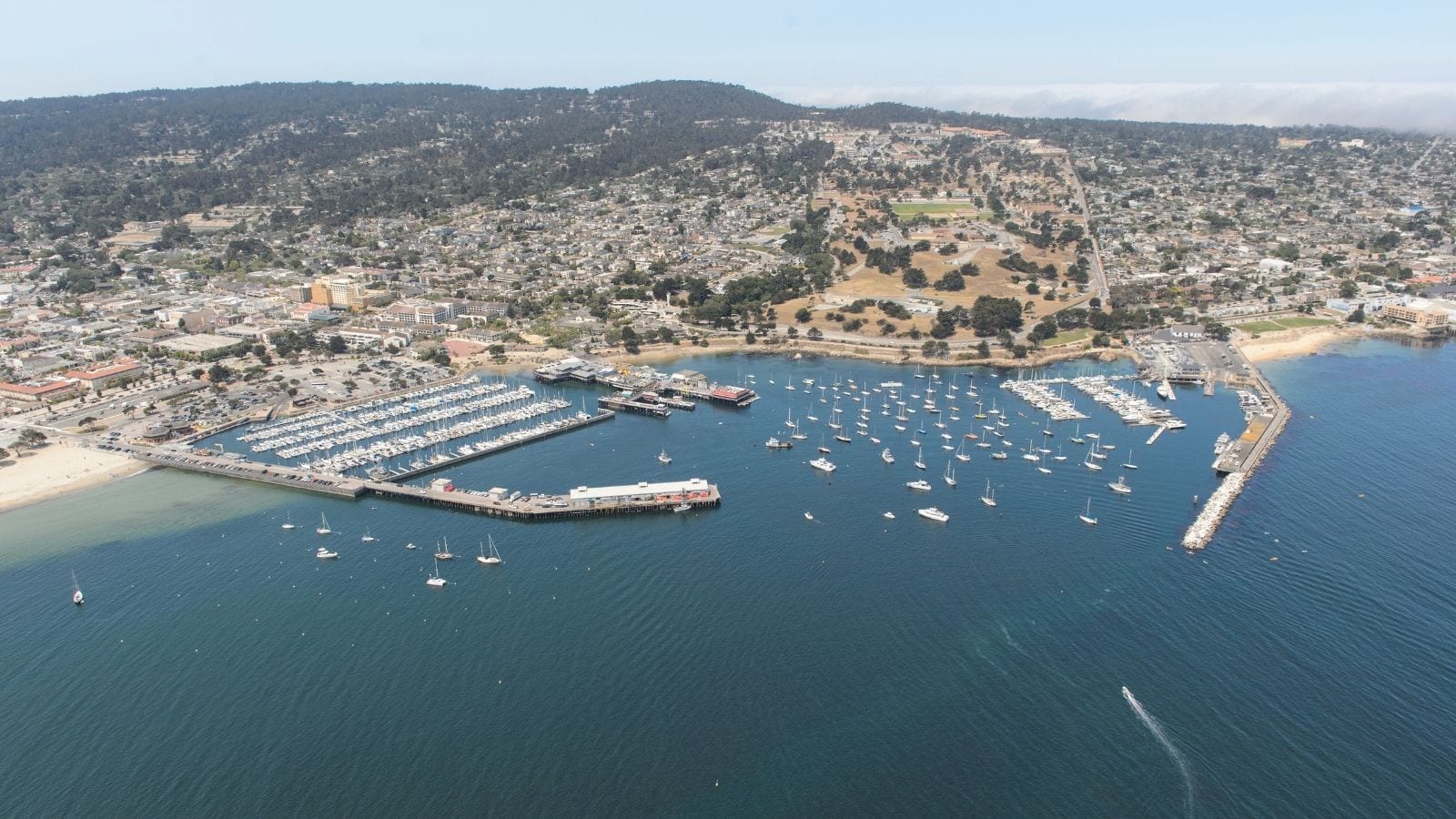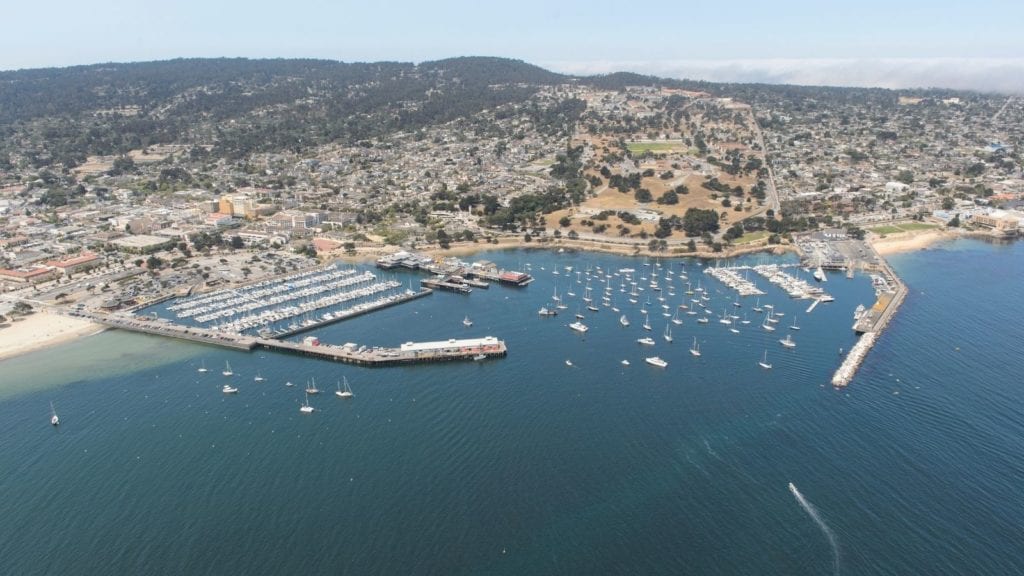 Best Monterey beach for: A swim and restaurant lunch.
Also known as Monterey City Beach and Monterey Municipal Beach at the Wharf, Monterey Municipal Beach is the city-owned beach near Wharf 2 Pier. This beach marks one end of the Monterey State Beach chain of beaches in Monterey. Its north-facing location makes it safer for swimming than other Monterey beaches, and that, along with its central location, means it's often relatively crowded.
BRING A FRIEND: Top 10 Pet-Friendly Resorts and Hotel Chains in the U.S.
This dog-friendly Monterey beach also has restaurants along its pier, as well as kayak rental shops. Parking is available in a paid lot, though you may also be able to find street parking nearby.
Where to Stay Near Monterey Municipal Beach
Though it's not on the beach, the family-friendly Merritt House Hotel does offer a central location plus amenities like free Wi-Fi, free breakfast, and a homey vibe.
5. Asilomar State Beach
Pacific Grove, California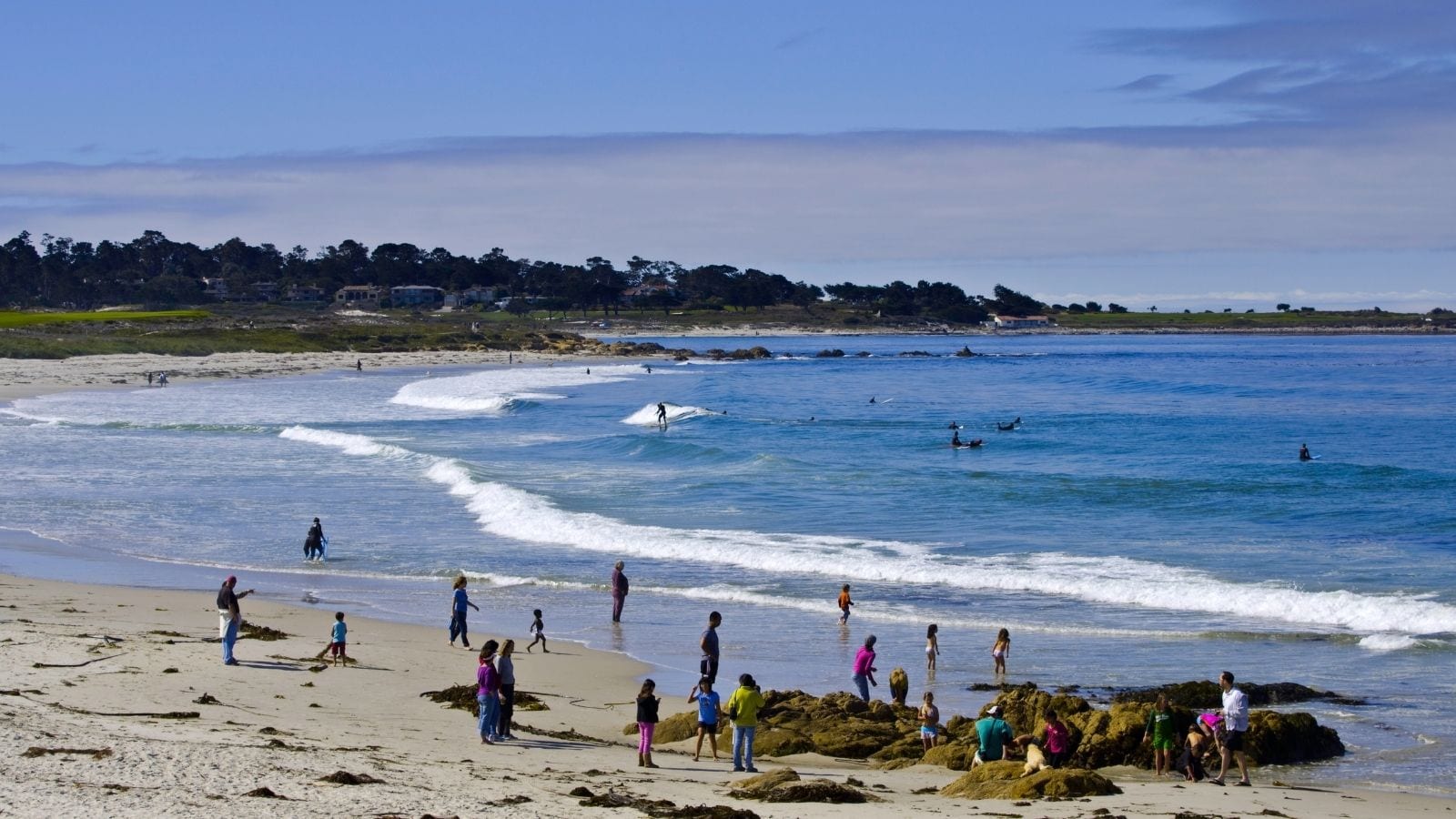 Best Monterey beach for: A beach-adjacent overnight.
There's a lot going on at Asilomar. That's because Asilomar State Beach is also home to a 20th century Julia Morgan-designed summer-camp-turned conference center that also hosts overnight leisure guests. The state beach and conference center also includes Asilomar Dunes Natural Preserve.
SAMPLE THE LOCAL WINES: How to Plan the Perfect Wine Tasting Trip to Napa and Sonoma
The beach itself is home to the relatively easy Asilomar Coast trail, which leads visitors along the flat sandy stretches of beach, around rocky coves, and past tidepools. Asilomar's park staff offer cultural and natural history walks, and you can also take a self-guided tour. No collecting or fishing is allowed on this beach, as it's part of a marine protected area.
Where to Stay Near Asilomar State Beach
Historic lodgings and a peaceful location are on offer at Asilomar Hotel and Conference Grounds, a seaside refuge nestled between pine forests and sandy beaches.
6. McAbee Beach
Monterey, California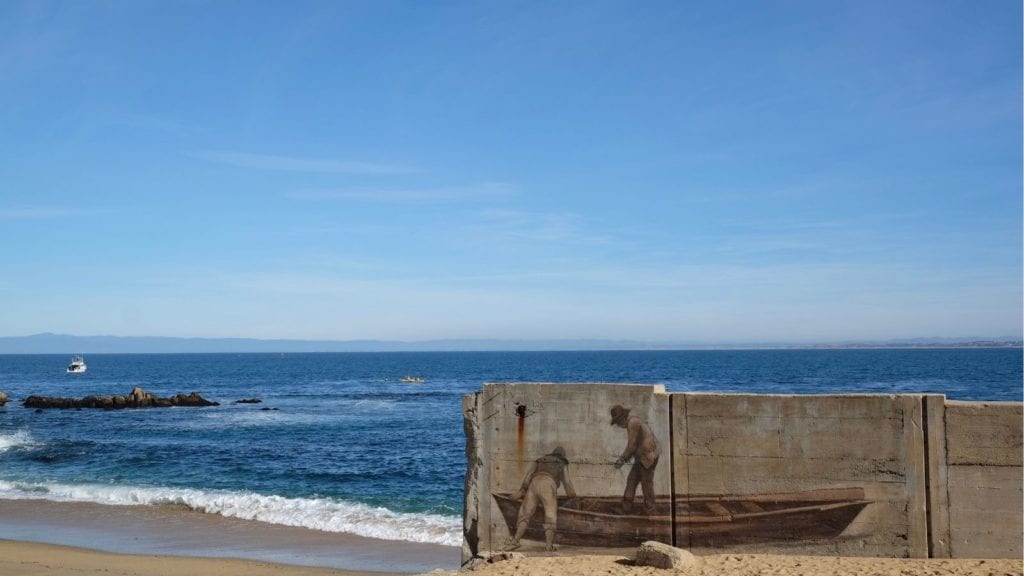 Best Monterey beach for: A low-effort beach stop when you're sightseeing in Monterey.
Just a short walk from the famed Monterey Bay Aquarium, tiny McAbee Beach is usually (and unsurprisingly) crowded with visitors looking to take a break from wandering Cannery Row. Tides matter quite a bit here: At high tide, it's just a small sliver of sand, while at low tide there's a little more room to roam. It's also a launching spot for kayaks setting out to explore the wildlife-rich Monterey Bay. McAbee Beach is located at the base of Hoffman Avenue along the south side of Cannery Row.
BUDGET-FRIENDLY: 7 Affordable California Vacation Ideas for the Whole Family
If you're looking for a quick beach break while sightseeing, McAbee Beach fits the bill. But if you're hoping to soak in some Pacific coastal splendor and have room to stretch out, you're better off looking elsewhere.
Where to Stay Near McAbee Beach
The Holiday Inn Express Cannery Row offers a central location near Monterey's most popular sights, plus free parking, breakfast, and Wi-Fi.
7. Salinas River State Beach
Moss Landing, California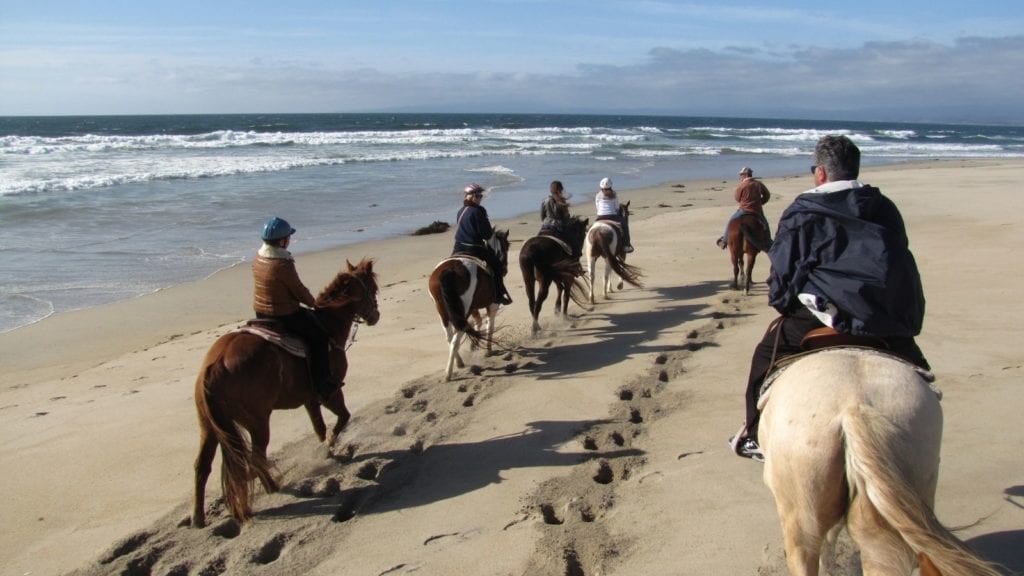 Best Monterey beach for: Bird watching at the beach.
Bird lovers rejoice: Salinas River State Beach is a popular place to spot American kestrels, western snowy plovers, red-tailed hawks, California brown pelicans, white-crowned sparrows, and many other birds. The state beach includes the Salinas River Mouth Natural Preserve and Salinas River Dunes National Preserve.
PLAY ALL DAY: 10 Best Things to Do Outdoors in South Lake Tahoe
A dune trail links the parking lots to the coastal access points. Salinas River State Beach is also a popular fishing spot. And though you might see some surfers out in the water, note that it's not a swimming beach: Rip-current and offshore drop-offs make this stretch of coast particularly hazardous.
Where to Stay Near Salinas River State Beach
The Captain's Inn at Moss Landing offers peaceful surroundings and plenty of nature, and is best for couples or families with older kids. For families with younger kids, SpringHill Suites in nearby Marina offers comfortable guest suites.
8. Monterey State Beach
Monterey, California
Best Monterey beach for: Swimming with kids.
Monterey's largest beach, Monterey State Beach, shares waterfront with Monterey Bay Waterfront Park and the Monterey Bay Recreational Trail. The beach, park, and trail combine to offer plenty of wide open sand, sand volleyball courts, picnic tables, barbecue pits, and running and walking paths. Monterey State Beach, made up of three separate beaches about a mile apart, offers tide pools and kid-friendly wading thanks to the sand shelf that gently slopes into the Monterey Bay.
CENTRAL COAST: 13 Great Outdoor Activities for Families Around Pismo Beach
In fact, it's one of the only Monterey beaches that has been deemed safe for water recreation (swimming). Dogs are allowed on the beach south of the Roberts parking, but are not allowed north of the Seaside parking lot. Near the beach, you can find spots to rent kayaks, canoes, and bikes.
Where to Stay Near Monterey State Beach
The family-friendly Hampton Inn Monterey offers a central location, free Wi-Fi and breakfast, and a fitness center.
9. San Carlos Beach
Monterey, California
Best Monterey beach for: An easy beach stop.
Walk to the western end of Cannery Row and you'll find Monterey's San Carlos Beach. Grab a picnic table or relax on the sandy beach, the lawn, or a bench. This beach is popular among families who come for the wading, and with scuba divers that use the beach as an entry point to underwater remains of the cannery industry that once thrived in Monterey.
GO WEST: 7 Kid-Friendly West Coast Vacations with Something for Everyone in the Family
While San Carlos isn't the region's most beautiful beach, it's easy to access from Monterey's tourist center and it affords great views of the bay.
Where to Stay Near San Carlos Beach
The boutique Wave Street Inn offers unpretentious comfort and style that's welcoming to families, couples, and anyone else looking for a cool coastal vibe in their hotel.
10. Carmel River State Beach
Carmel, California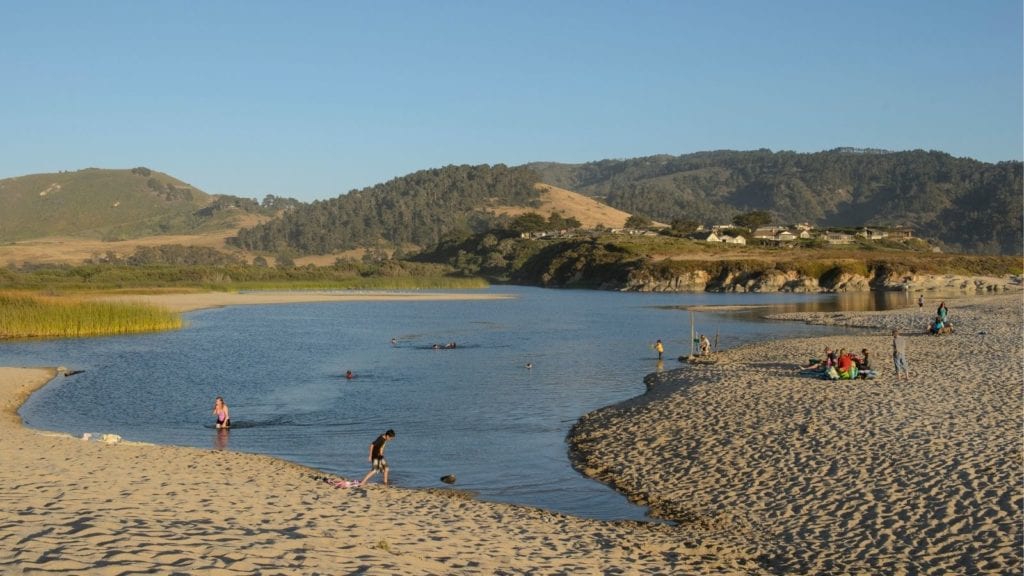 Best Monterey beach for: Beach picnics and dog walks.
The sandy, wide Carmel River State Beach is the perfect picnic spot for visitors to Carmel-by-the-Sea. It's also a stop on the Central Coast Birding Trail and includes the Carmel River Lagoon and Wetlands Natural Preserve. In addition to egrets and terns, visitors can also spot Great Blue Herons, Virginia Rails, and other coastal and migratory birds.
SUN SAFETY: The Best Kid-Friendly Sunscreens the Whole Family Can Use
The Monastery Beach area of Carmel River State Beach is popular among divers, as it sits next to marine-life rich kelp forests (note, though, that the beach can have severe rip tides). Kayakers use this Carmel beach as a launch spot, since it offers convenient access to Point Lobos State Natural Reserve. This dog-friendly Monterey beach is also a popular spot among the canine set.
Where to Stay Near Carmel River State Beach
Carmel has a charming array of small hotels, B&Bs, and inns near Carmel River State Beach. Among the more affordable options is the charming Carmel Bay View Inn.
11. Garrapata State Beach
Carmel, California
Best Monterey beach for: A hidden wonderland you can have to yourself.
Garrapata State Beach, part of Garrapata State Park, occupies a gorgeous stretch of coastline south of Carmel at the northern end of Big Sur. You have to know where to look to find this hidden gem: There are no signs to mark the location other than three numbered turnouts along the highway.
WHAT TO PACK: 25 Beach Essentials You Should Never Leave at Home
The hike to this beach is lined with spring and summer wildflowers, and once you're on the beach, you'll discover delights including little caves, small waterfalls, and creeks that flow right onto the beach. Dangerous surf makes this a non-swimming beach, but you won't want to miss it.
Where to Stay Near Garrapata State Beach
A few minutes up the road from Garrapata State Beach, the well-reviewed Carmel Mission Inn offers a boutique hotel setting and a heated pool.
12. Point Lobos State Natural Reserve
Carmel, California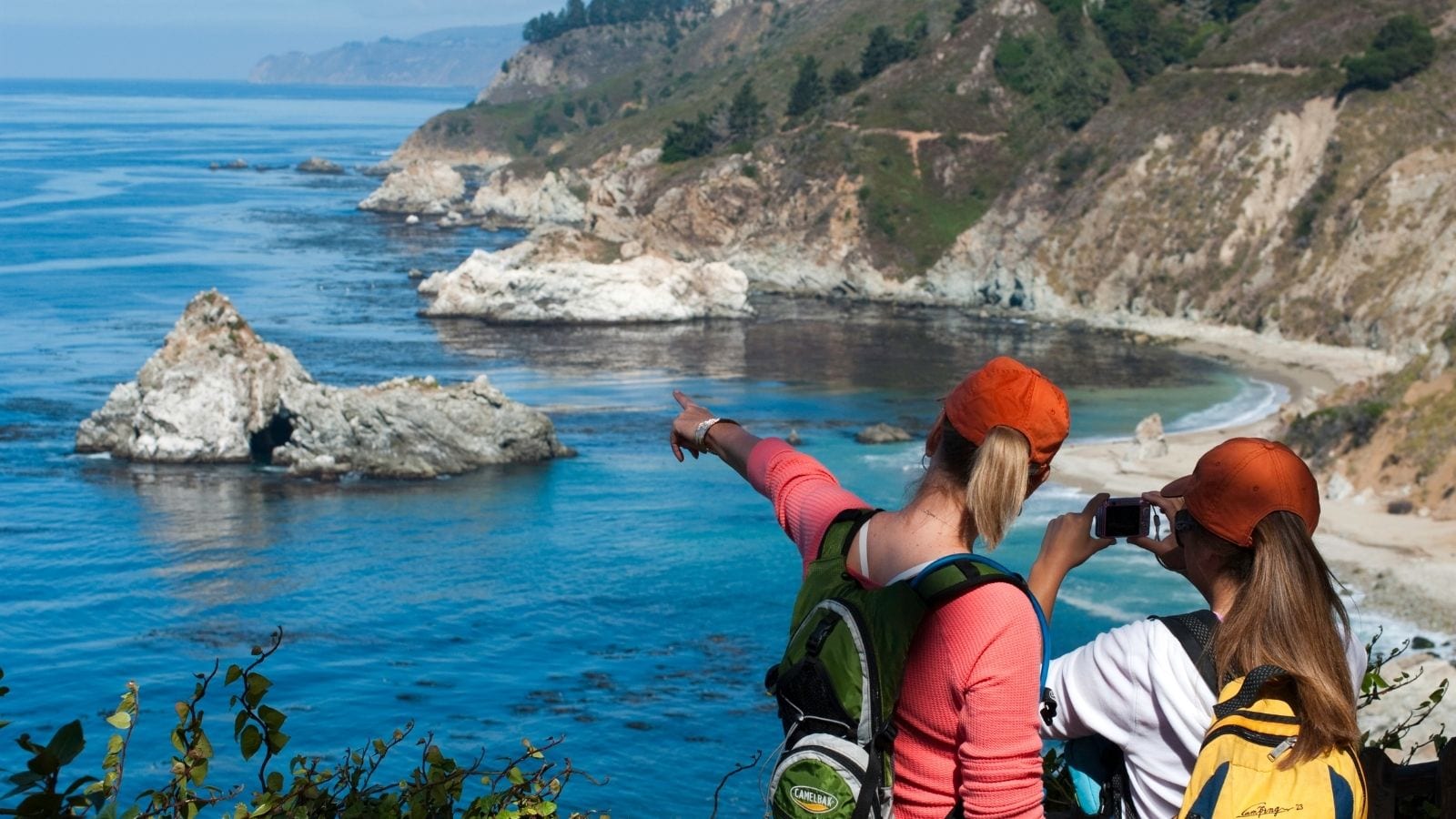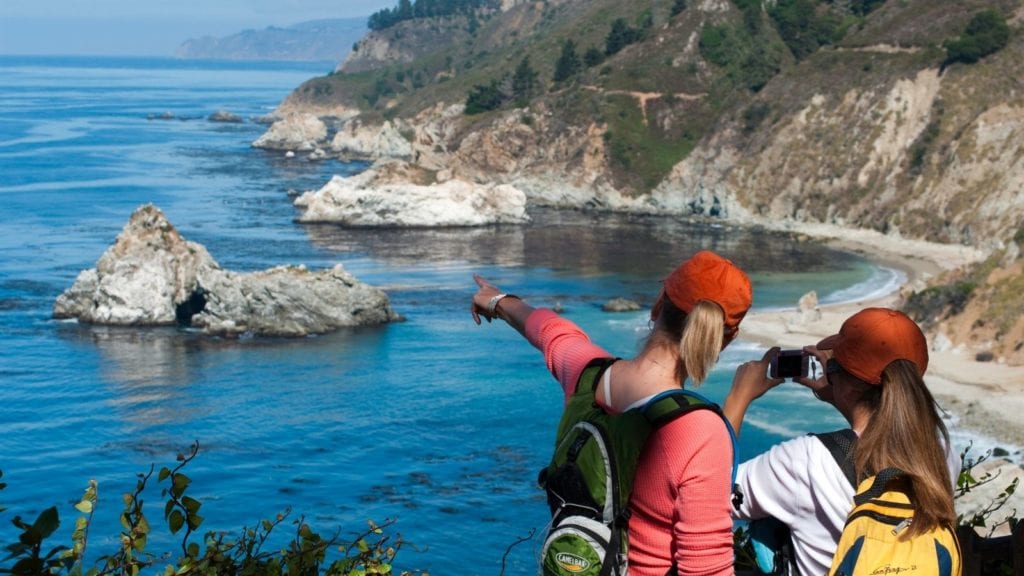 Best Monterey beach for: A full day out of coastal exploration.
Point Lobos has beaches, yes, but it's also so much more. Rare plants, archeological sites, one of California's richest marine habitats, unique geology, and abundant wildlife characterize the Point Lobos State Natural Reserve.
NOT TOO LATE: 7 Fall Beach Vacations Where Summer Never Ends
Point Lobos is a few miles south of Carmel at the northern edge of Big Sur. The reserve has been called the "crown jewel of the State Park System." It's one of the few places where the region's famed Monterey Cypresses grow natively, and a place where it's possible to whale watch from shore during certain times of year. The reserve has eight distinct beaches, including Gibson Beach, Headland Cove, Hidden Beach, Moss Cove, Sea Lion Cove, Weston Beach, Whalers Cove, and, most famously, the mesmerizing emerald-green China Cove.
Where to Stay Near Point Lobos State Natural Reserve
The closest hotel to Point Lobos is the much-loved-but-pricey Tickled Pink Inn. If you're willing to backtrack to Carmel, you'll find many options, including the family-friendly Best Western Carmel's Town House Lodge.
Getting to Monterey and Its Beaches
Monterey is about two hours by car from San Francisco and about an hour and 20 minutes from the airport in San Jose. While there is shuttle service between San Francisco International Airport or San Jose International Airport and Monterey, most visitors like the flexibility to explore the Monterey region that a car rental affords.
More from FamilyVacationist: