Packing for a family vacation usually means a stack of suitcases stuffed full of travel clothes for every possible scenario. You have to plan for a family's worth of outfit changes, outdoor activities, evenings out, and everything in between.
If you're looking for ways to save room in your suitcase (and shorten your packing list) while still bringing everything you need, consider investing in some comfortable travel clothes that are fashionable, functional, and have multiple uses. Here are our picks for the best multipurpose travel clothing for women, men, and kids.
Multipurpose Travel Clothing for Women
Athleta Marlow Romper
The Marlow Romper from Athleta is made with a lightweight material that gives just the right amount of stretch, a must when you spend your day chasing after kids. Like any good piece of multipurpose clothing for travel, this romper is wrinkle-resistant, quick-drying, and machine-washable. Swap out your sneakers for heels and a light jacket to make this romper work from morning to night.
Athleta Brooklyn Ankle Pant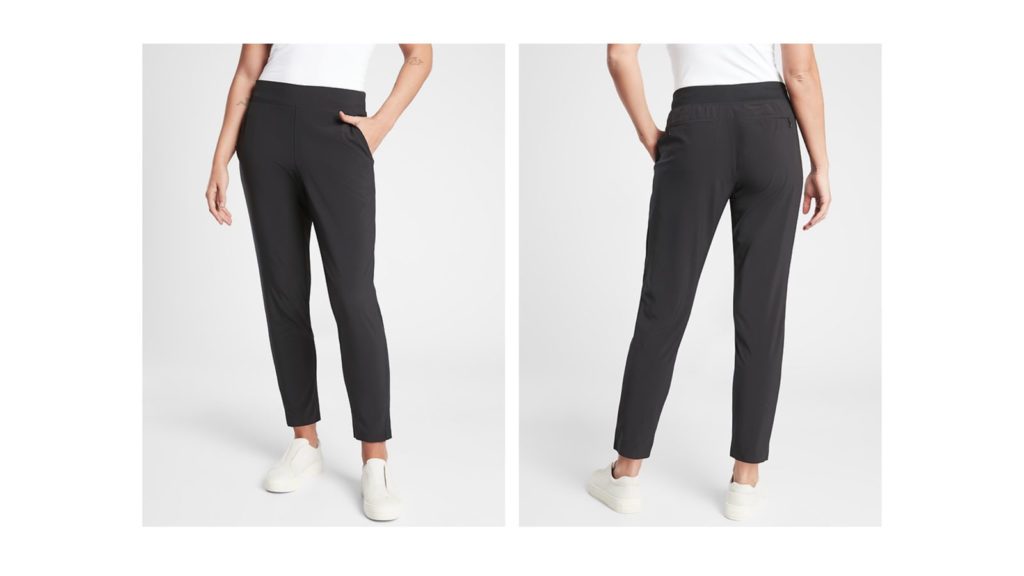 Another favorite multifunctional piece of clothing for women is the Athleta Brooklyn Ankle Pant. The ankle length and light fabric mean they can pass as trousers, but with the comfort and sweat-wicking ability of yoga pants.
BEST CROSSBODY BAGS: 10 Great Travel-Ready Crossbody Bags
Made for active travelers, these high-rise pants are versatile enough for hiking, sightseeing, or even going out to dinner. Available in several different colors, they're also great for wearing to the airport.
Title Nine Round Trip Midi Dress
Whether you prefer to pack a carry-on bag for two days or two weeks, the Round Trip Midi Dress from Title Nine will be your suitcase savior. Thanks to a reversible neckline, pockets that flip inside out and transform into a belt, and an adjustable hemline, this dress can be worn 12 different ways. This versatile piece is the only dress you'll need in your travel wardrobe.
Helene Clarkson Nadi Wrap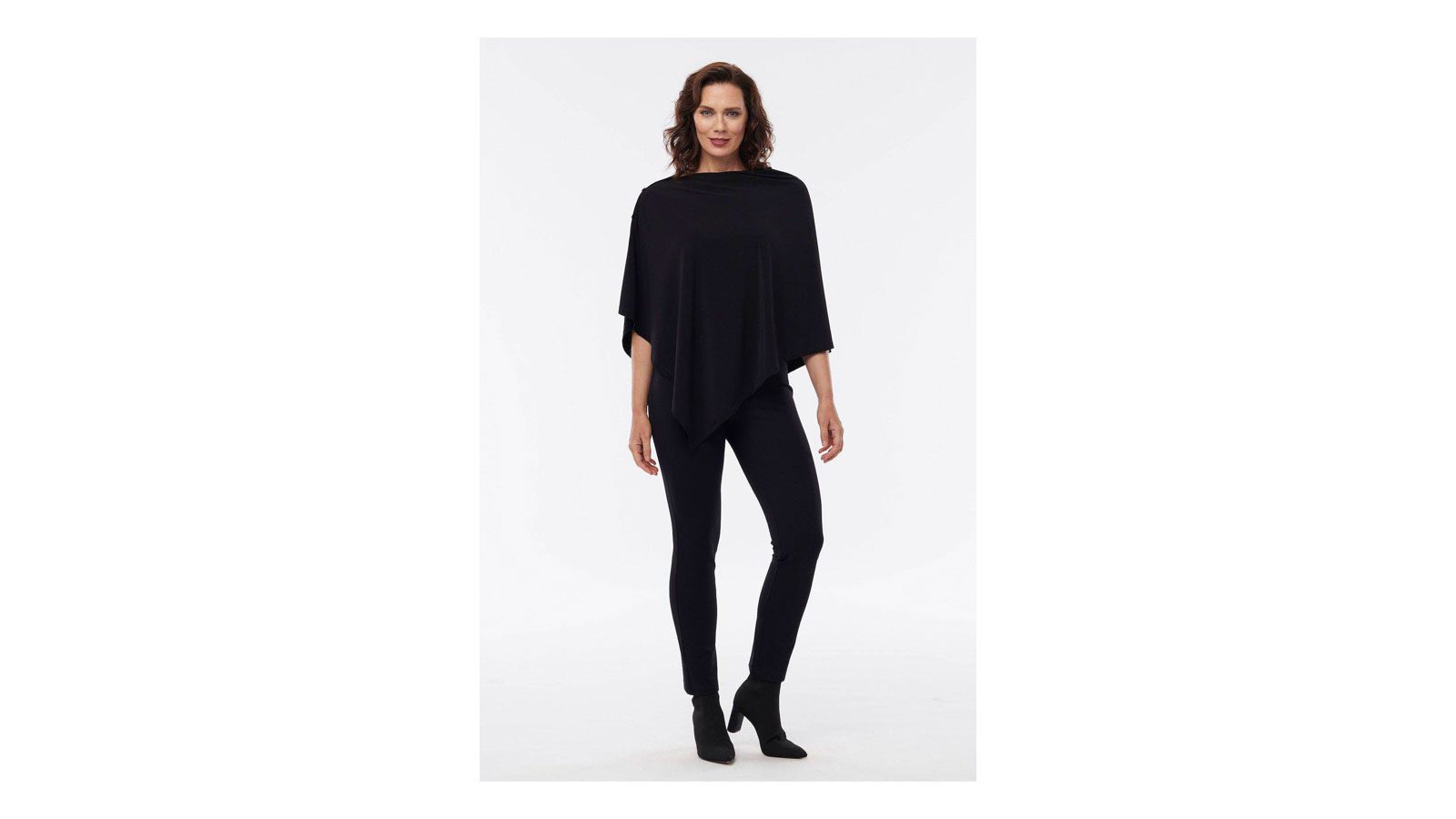 Nobody does multipurpose travel clothing quite like Helene Clarkson, a Canada-based designer. Clothing options include the Nadi Wrap, which can be worn seven different ways: as a scarf, poncho, shawl, skirt, shirt, and more.
BEAUTY ON THE GO: 11 Multitasking Beauty Products That Make It Easier to Travel
The Nadi Wrap is available in a few different colors, so you can choose something that'll match with most of your other travel clothing.
Multipurpose Travel Clothing for Men
The North Face Men's Paramount Active Convertible Pants
The Men's Paramount Active Convertible Pants from The North Face come outfitted with zip-off legs so they can easily convert from pants to shorts. These travel pants for men are specifically designed for hiking, but are still fashionable enough for any vacation activity. The North Face make a similar style for women as well.
L.L. Bean Men's Swift River Swim Shorts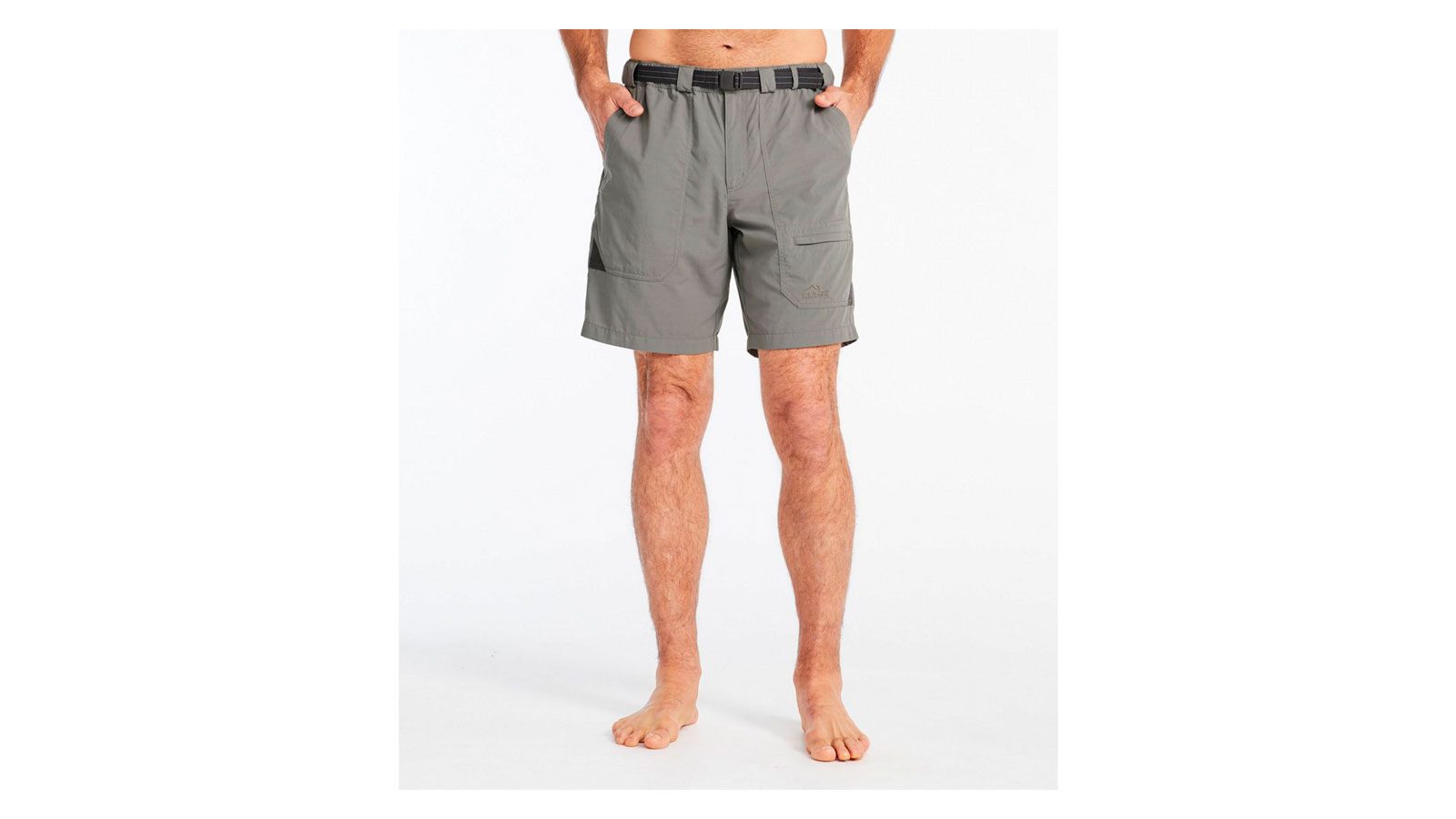 These Men's Swift River Swim Shorts from L.L. Bean are swim trunks that double as rugged hiking shorts. The ripstop nylon fabric dries quickly and offers UPF 40 sun protection.
ADULTS ONLY: The Best Adults-Only All-Inclusive Resorts in the Caribbean
These shorts also feature a mesh lining, internal key fob, and multiple pockets, so you can take them from beach to boardwalk with ease. They also come in a variety of neutral colors to easily pair with other travel clothes.
Multipurpose Travel Clothing for Kids
Cubcoats
Cubcoats are adorable plush stuffed animals that unzip to reveal warm hooded sweatshirts. Your child's Cubcoats plushie can serve as their road trip companion, saving much-needed room in their suitcase. They can wear it as a light jacket when it's cool out, and zip it back into a stuffed animal at bedtime.
Primary Kids' Reversible Sundress
Few things are certain when traveling with kids, but you can always count on spills and stains. This reversible sundress from Primary allows for fewer outfit changes (just turn it inside out!) and, hopefully, fewer tears.
KIDS HEADPHONES: The Best Travel Headphones for Kids, Tweens, and Teens
This reversible clothing comes in charming color combinations.
This article on the best multipurpose clothing for travel was originally published in January 2021. It has been updated to reflect the most current information and product availability.
More from FamilyVacationist: