Whether you're traveling by plane, train, car, bus, or cruise ship, a good pair of travel headphones for the kids is an absolute must. Kids' headphones need to be durable, shaped for comfort, and maintain good (and safe) levels of sound. And let's be honest, they also need to have a certain cool factor, especially for picky tweens.
What to Look for in Kids' Headphones for Travel
Be on the lookout for the following features:
Volume Limiting: This will prevent youngsters from maxing out the volume at a dangerous level for their ears. Choose kids headphones that cap the volume at roughly 90 decibels.
Durability: Your kid's headphones are bound to take a beating. Choose a pair that's both sturdy and flexible.
Connecting Cable: The cables are especially susceptible to damage since they're so delicate. If you buy a pair with a removable cable, you can easily replace the cable without having to replace your kid's headphones entirely.
Padding: Look for something that offers a secure (but not-too-tight fit) with soft padding.
The Best Kids' Headphones for Travel
Wherever your next family vacation takes you, don't leave home without a good set of headphones for the kids (wired, wireless, or otherwise).
1. Baby Banz Earmuffs
Designed to Protect Babies' Ears
The Baby Banz Earmuffs are designed to protect a baby's ears and block out harmful sounds. Ideal for ages newborn to two, these baby headphones feature a soft ear cushion and an adjustable sliding band. When you're on vacation, Baby Banz are perfect for blocking out sounds from a sporting or music event, fireworks show, or parade.
ON THE GO: 10 Best Kids Sneakers for School, Travel, and Play
2. CozyPhones Kids Headphones
Fun, Comfortable, and Washable Fleece Headphones for Toddlers
The CozyPhones Kids Headphones are fun, comfortable, and a must for travel. These washable soft fleece headphones fit around the head like a headband and can also double as a sleep mask. Kids love the extra soft and cute, comfy, and cozy designs like unicorn, fox, panda, Paw Patrol, and Batman themes. Parents love that these headphones protect little ears with a speaker limit of 90 dB.
DOUBLE DUTY: The Best Multipurpose Clothing for Travel
3. LilGadgets Untangled PRO Kids Headphones
Great for Siblings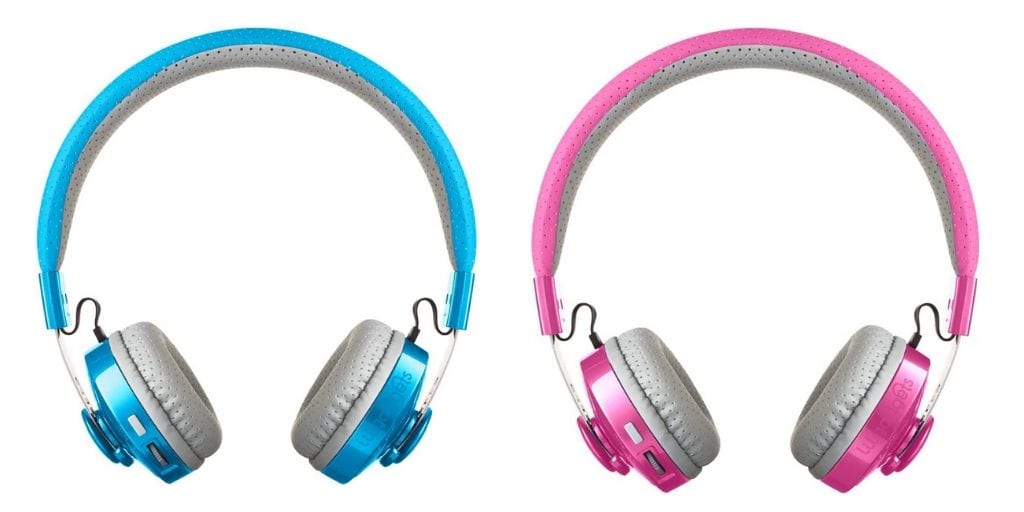 The LilGadgets Untangled PRO Kids Headphones are the perfect set of headphones for keeping the peace among siblings. These Bluetooth wireless headphones come in six solid, bright colors. But the best feature is that a second listener can plug in and listen to the same device. One child can be connected wirelessly and a second child can connect through the SharePort without a splitter or any special cables. Add to that the fact that these travel-ready headphones offer 12 hours of battery life and it's easy to see why they're an easy keep-the-peace purchase.
4. iClever Kids Headphones
Soft Ear Cushions and an Adjustable-Yet-Snug Headband
The iClever Kids Headphones have a well thought-out design with soft ear cushions and an adjustable-yet-snug headband so they stay on little ears. These wired travel headphones feature a volume limit of 94 dB, a not-too-loud maximum level to protect younger kids but loud enough for the kids to still feel like they're getting some real kick. These travel-ready toddler headphones are lightweight and foldable, too, which means they fit easily in a kids' carry-on bag or school backpack.
PACKING TIPS: 12 Best Luggage Brands That Are Built to Last
5. Riwbox Bluetooth Light-Up Headphones
Foldable Light-up Headphones for Tweens
The Riwbox Kids Headphones light up! Need we say more? These foldable wireless headphones (praised as "reasonably priced and reliable" and "absolutely stellar kids headphones" by reviewers) feature LED lights on both sides that flash up or down with the beat of the music.
BEST VACATIONS: 50 Family Vacation Ideas for the Best Trip Ever
You can also turn off the LED lights to conserve battery life (or if you're on a crowded plane where others may be trying to sleep). Kids can control the music and volume directly on the headphones as well. An included audio cable turns these wireless headphones into wired headphones for phone calls or if the battery dies.
6. Beats Solo3 Wireless Headphones
Perfect for Disney fans
The Beats Solo3 Wireless On-Ear Headphones look trendy and deliver high-performance sound. These wireless headphones feature up to 40 hours of battery life and multi-function on-ear controls. The Beats Solo3 Wireless Headphones offer comfortable cushion ear cups and are durable and foldable. A carrying case and RemoteTalk cable are included.
DISNEY FANS: The Best Disney Luggage for Kids and Adults
7. Belkin SoundForm Mini Kids Headphones
Bluetooth Headphones with 30 Hours of Battery Life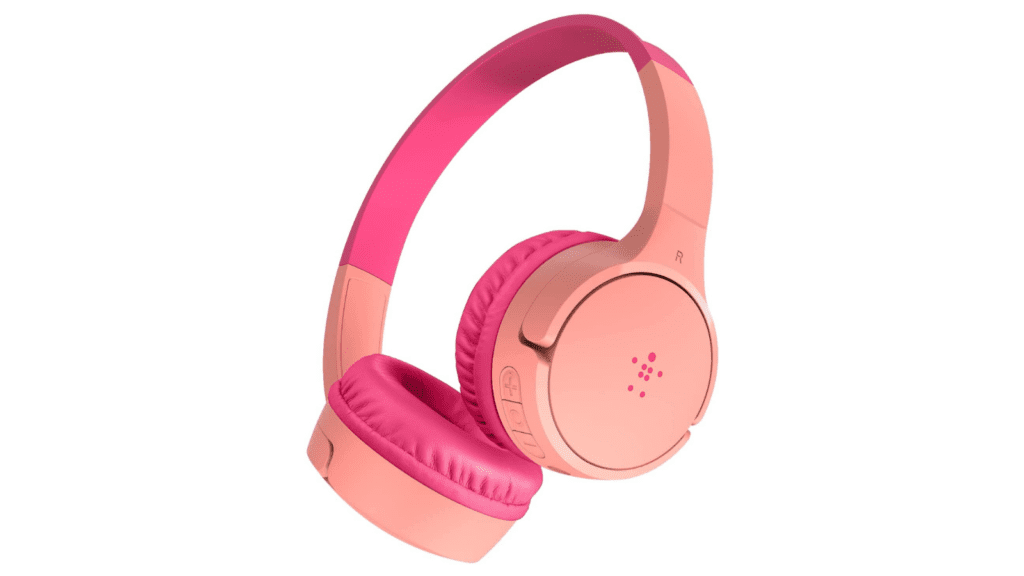 Available in four different colors and equipped with a built-in microphone, the Belkin SoundForm Mini Kids Wireless Headphones are popular among kids because the battery lasts up to 30 hours, the volume reaches a maximum of 85db, and the headphones are Bluetooth-enabled. Note, however, that the headphones can run a bit large and may be too big for kids under three years old.
ALL AGES: 10 Best Theme Parks in Orlando for Every Age Group and Interest
8. FosPower Kids Headphones with LED Light Up Cat Ears
These Light-up Cat Ear Headphones Are Comfortable and Cool
What kid wouldn't want headphones that double as a cat disguise and light up every room? The FosPower Kids Headphones with LED Light Up Cat Ears may be cute but they're also comfortable and safe to wear, with volume reaching a maximum of 85db. Worried about lights always flashing? The headphones come with a switch that allows for the cat ears to be turned on and off.
WHAT TO WEAR: These 7 Travel Leggings with Pockets Are Super Versatile and Stylish
9. eKids Spiderman Kids Headphones
Headphones as Tough as Spider-Man Himself
Equipped with a built-in microphone, wireless and wired capability, and rechargeable battery providing up to 18 hours of play, the eKids Spiderman Kids Headphones are a superhero's dream listening device. The well-made headphones are also rugged enough to be worn by active kids and, well, little super heroes.
ON-THE-GO STYLE: I'm Absolutely in Love with These 6 Travel Bags from Vera Bradley
10. Planet Buddies Kids Wireless Headphones
Headphones for Animal-Loving Kids
Planet Buddies Kids Wireless Headphones are more than just a listening device. They provide a way to educate kids about environmental issues by featuring endangered-species characters, using planet-friendly materials, and donating a portion of every sale to the charity supporting the animal featured on the purchased product.
MOVIE MAGIC: 11 Best Outdoor Projector Screens for Your Backyard Movie Night
Reaching a maximum volume of 85db, providing up to 38 hours of playtime, and easily folded into the accompanying case for travel, these headphones are more than just a mission, however. They're also equipped with smart sharing so siblings or best buddies can listen together.
More from FamilyVacationist: