Kids sneakers have a serious job to do: Support growing feet as children run, jump, explore, learn, and play. Finding the perfect fit can mean trying out a variety of brands, and often the sneakers that work for your kid when they're little won't be the right shoe as their feet (and style sensibilities) grow.
With that in mind, we've rounded up beloved brands for little and big kids, in cool colors and new styles that will bring kids running. Our top kids sneaker picks include running shoes, sneaker-hiker hybrids, athletic shoes, slip ons, canvas, and yes, even light-up sneakers.
Where to Find Kids Sneakers
Our Top Picks for Kids Sneakers
1. Kids Vans Old Skool Sneakers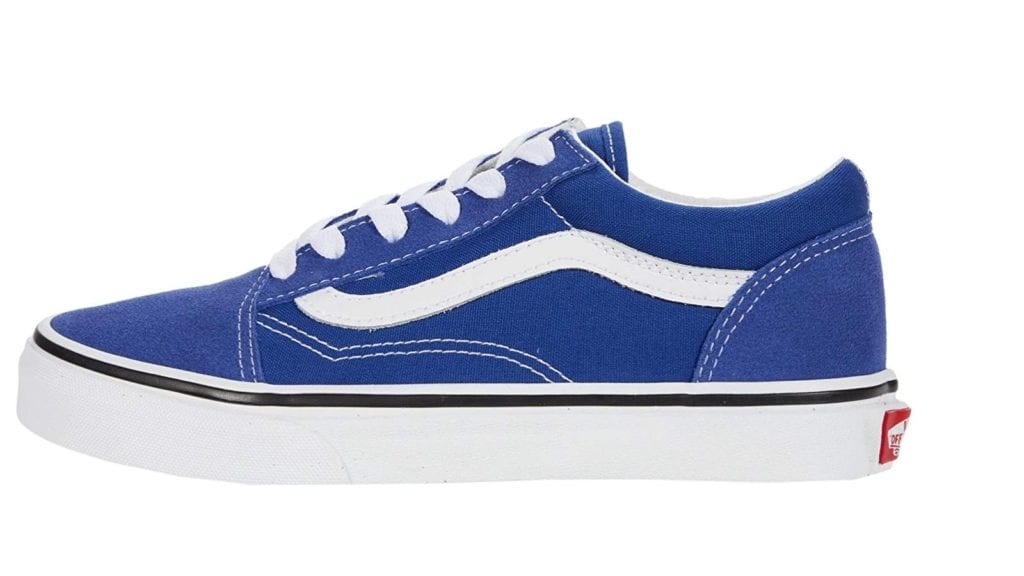 One shoe, many looks—that's the joy of Van's Old Skool sneakers. These retro-cool Kids Vans feature a reinforced toe-cap, suede and canvas uppers, and a lace-up closure.
SUN PROTECTION: Kid-Friendly Sunscreens the Whole Family Can Use
They're available in an embrace-your-style array of colors and patterns for little kids, big kids, and adults. Proving it's never too early to start honing your sneaker game, Van's Old Skool sneakers are available (with Velcro) in toddler sizes as well.
2. Nike Air Force
Leather uppers meet Nike Air comfort with the Nike Air Force 1 series. This classic kids sneaker, which first debuted as a basketball shoe in 1982, has been updated for kids with cool colors and playful details. Heel cushioning and a cushioned collar make all-day wear comfortable for even the most active kids.
3. See Kai Run Stevie First Walker
See Kai Run was started by a Seattle mom who was frustrated with the lack of shoe options for little ones learning to walk. The company's line of first walker shoes, including the adorable Stevie II sneakers, is designed for babies and toddlers, with a full rubber outsole for sturdy traction and a roomy fit for growing feet (aka, they're good for tykes with wide feet). See Kai Run also makes a wide variety of other kids sneakers.
4. Stride Rite Made2Play Radiant Bounce Sneaker
Stride Rite boldly takes the light-up kids sneaker concept to the next level—by making them machine washable. The Made2Play Radiant Bounce Sneaker has light-up soles, anti-microbial lining to fight odor, a lightweight and flexible design, and soft memory foam for ultimate comfort. With six color-combos to choose from and both little kid and big kid sizes, there's an option for everyone.
5. Puma Peanuts-Inspired Sneakers
Puma has a lot of cool sneakers for kids, but its Peanuts-inspired sneakers for toddlers and little kids stand out as a particularly playful take on kids sneakers.
THEMED HOTELS: Kid-Themed Hotel Rooms That'll Delight the Whole Family
The reimagined 80s PUMA Basketball Archives shoe sports a Snoopy graphic. Perfect for the Peanuts-lovers in your life, these sneakers blend Puma comfort (and the brand's signature cat logo at the heel) with a perfect reminder that childhood is for playing.
6. Merrell Altalight Low Shoe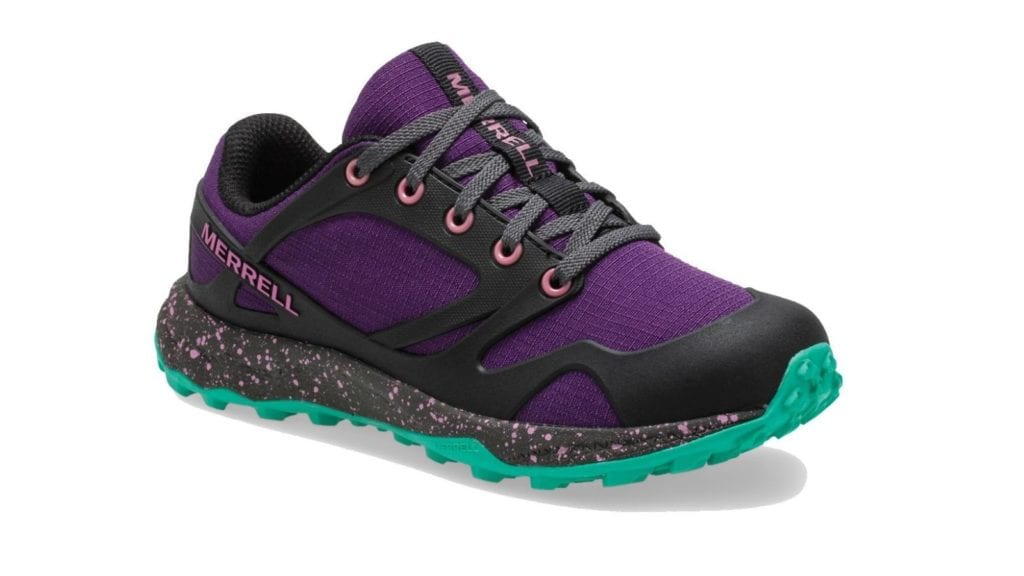 Merrell's Altalight Low Shoe is the kids' shoes version of Merrell's popular hiker for adults. Designed for off-road comfort, the shoe manages to be both lightweight and cushioned for comfort. The Altalight features Merrell's QuantumGrip for dependable traction, and the lining is crafted to prevent bacteria and control odor. Reviewers praise the shoe's adaptability, too: They're as good on the playground as on the trail, and are great for kids who love to climb stuff. 
7. Nike Air Max
Nike's Air Max line for kids breathes new life into a classic 90s sneaker icon. The Nike Air Max 90 LTR has been redesigned with softer, more flexible cushioning to give growing feet just-right support. Or, as Nike puts it, these shoes "look like the original but feel like the future." Added flexibility in the toes plus a softer midsole lets kids bend their feet naturally, and extra-durable materials are built for hard wear by kids. Nearly 30 color combos to choose from and sizes between 3.5 and 7 for big kids nearly guarantees a perfect fit. There's also a version of the Air Max 90 for smaller feet.
8. Plae Ty Shoes
Plae Ty sneakers' great color combinations and Velcro-closure straps are ideal for younger kids as they become more opinionated and independent. Flexible enough to allow kids natural movement, and grippy for excellent traction when climbing, the Ty sneakers come in more than a dozen colors and range in size from a little kids 6 through big kids 4.

BEST BACKPACKS: The Best Kids Backpacks for School, Travel, and Sports
Parents and kids alike adore these machine-washable shoes, citing features like the sort of durability that can stand up to kids who are extra rough on shoes.
9. New Balance 990 Collection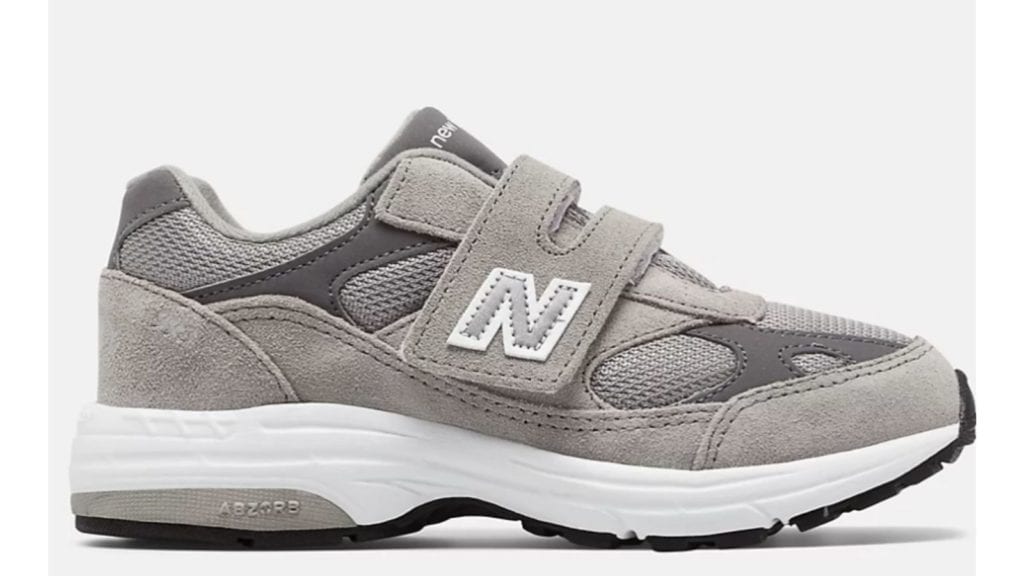 New Balance's kids 990 collection offers a single silhouette with a variety of different features. Choose sizes ranging from toddler right through the point your kid's feet are bigger than yours. Find Velcro and tie options and all sorts of colors.
MULTIPURPOSE CLOTHING: 8 Multipurpose Clothing Essentials to Always Pack
What stays the same no matter which you choose is the ultra-comfortable EVA-cushioned midsole, impact-absorbing outsole, and standard and wide fits.
10. Crocs Kids' LiteRide Pacer
You want your kid to wear shoes, but your kid just wants to wear Crocs. Sound familiar? Have it both ways with these Crocs for kids that are sneakers, too. The Kids' LiteRide Pacers look like sneakers, stay on like sneakers, but feel like Crocs. They feature slip-on styling, soft foam insoles, and uppers that are flexible enough to require no breaking-in period. These Crocs sneakers come in seven colors and a range of sizes from little kids 10 to big kids 6.
11. Keen Targhee Waterproof Shoes
Keen's hybrid sneakers are ready for everything, from sidewalk to trail and backyard to schoolyard. Its Targhee Waterproof shoe for big kids (and little kids) looks and feels like a sporty sneaker with plenty of cushioning and a comfortable fit, but has hiking-ready features like all-terrain traction and breathable waterproofing. The removable outsole has built-in natural odor control (yay!) and the lace-capture system means kids won't have to tie and retie their shoes throughout the day.
BEST SMARTWATCHES: 7 Smartwatches for Kids with GPS, Text & More
Kids' shoes support them as they discover the world. Little feet need special care, and the best children's shoes are designed with growing bodies in mind. And with new shoes just an online cart away, it's easier than ever to keep up with kids through growth spurts, style changes, and worn-out kicks alike.
More from FamilyVacationist:
This article on kids sneakers was originally published in February 2021. It has been updated to reflect the most current information.