Smartwatches for kids can be an amazing tool for encouraging independence on vacation. Features like GPS, text and voice messages, and voice calling can keep kids close while allowing them to explore a new place on their own. Smart watches for kids come at a wide range of price points and with a lot of different features, so finding one that's a good fit for your family won't be hard.
How to Choose the Best Smartwatch for Kids
Finding the best smartwatch for younger kids means looking for features like durability, alarm clock functionality, cameras, and parental controls. Features such as GPS, calling, texting, and extended battery life are key features when you're browsing the best smartwatches for older kids and tweens. Many of these watches require parents to download an app to access all of the features.
Another important thing to note: when adding in voice calling and texting, the grown-up in charge must also sign up for a monthly service or add a line to a family plan.
Here are six smartwatches for kids that combine useful features, durable construction, and glowing reviews.
VTech Kidizoom Smartwatch DX2
The VTech Kidizoom Smartwatch DX2 receives rave reviews by parents of young kids thanks to its educational games and challenges; the ability to take photos and video and add special effects; a calculator; calendar; and an alarm, timer, and stopwatch. It's also splash-proof (but shouldn't be submerged in water). Buy it in purple, pink, or blue.
Themoemoe Kids GPS Watch
The Themoemoe Kids GPS Watch packs in plenty of great features for a very reasonable price. The waterproof and durable watch is great for young children, with several thoughtful and easy-to-use functions.
TEEN-FRIENDLY FUN: 10 All-Inclusive Family Resorts Even Teenagers Will Love
In addition to the GPS, which parents can access through an app on their phones, there is a single button SOS function for emergency situations that automatically calls up to three preprogrammed number until someone answers. The app also allows parents to set up do not disturb times so kids won't be tempted to play on it during school, and features math games. The watch, however, is only compatible with 2G network GSM SIM cards, with recommended carriers being SpeedTalk or T-Mobile.
TickTalk 4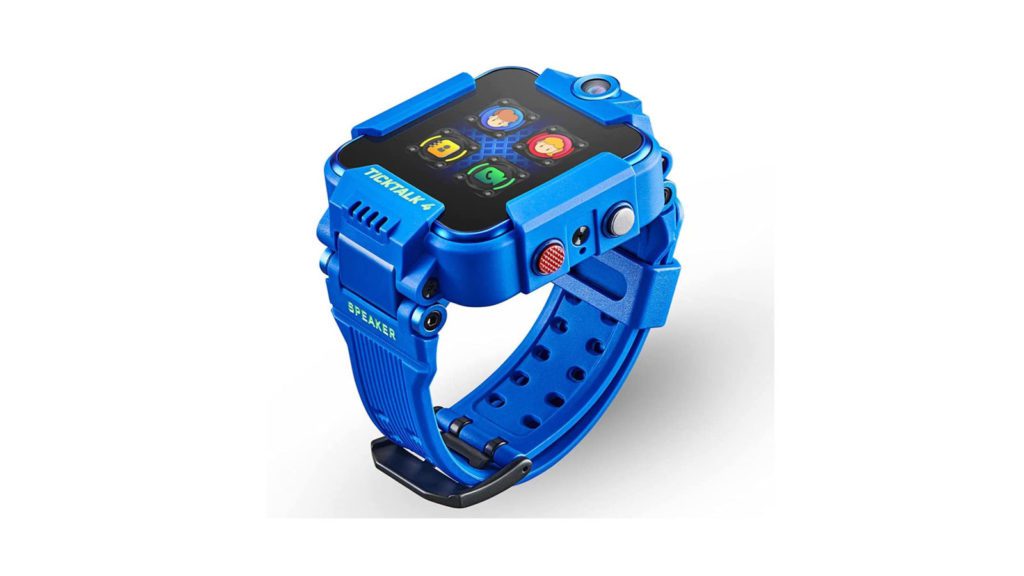 The TickTalk 4 is one of the pricier kids smart watches, but with the upgraded price also comes upgraded features like two-way video calling, fast and accurate GPS tracking, preset text messages, two-way text messages, voice messages, photos and emojis, Wi-Fi connectivity, and reminders for your child.
The TickTalk 4 is compatible with GSM cellular carriers, making it one of the few kids smartwatches that's good for international travel. It's also the first kid's smartwatch phone to offer free, unlimited streaming music powered by iHeartRadio Family. This watch comes in a variety of colors, is water resistant, and has a replaceable watchband, which will stretch the the longevity of the watch.
When equipped with a SIM card (not included), the 4G watch is compatible with a number of different mobile carriers, which allows families to choose which carrier has the best coverage for their area.
Apple Watch SE (GPS + Cellular)
Edging in as only slightly more expensive than some of the higher-end kids smartwatches, the Apple Watch SE is a great choice for bigger kids and teens. Using the Family Setup function, kids without their own iPhone can use their watch to make phone calls, send messages, set-up emergency SOS and emergency contacts, share their location with parents, see photos, and play music.
HEADPHONES FOR KIDS: The Best Travel Headphones for Kids, Tweens, and Teens
Parents can manage some of the watch's capabilities from their phone. With access to Apple Cash Family, kids are able to make approved app purchases and make purchases via Apple Pay.
cJc Kids Smart Watch
The cJc Kids Smart Watch is a straightforward communication device that focuses on keeping your family connected, not distracted. With two-way voice calling, GPS tracking, geo-fence capabilities, SOS emergency calling, and a phone book, this smartwatch provides plenty of smartwatch functionality for kids.
But it's not loaded up with a lot of other distractions, and that's good news for parents worried about yet another screen. Its nod to gaming is limited to a few educational games. It's also one of the few kids smartwatches made with a waterproof design, keeping your child connected no matter what the activity.
COSMO JrTrack 2 Kids Smartwatch
The COSMO Smartwatch is packed with parent-approved features, and is one of the only smartwatches for kids with an integrated SIM card and 4G connectivity. Standout features of this watch include two-way calling, GPS tracking, and video chat.
BACKYARD DRIVE-IN: 10 Best Outdoor Movie Screens + DIY Tips
Safety features include an SOS function, geo-fencing to let parents know when a child has gone out of bounds, a secure phonebook with room for up to 30 contacts, and a closed software ecosystem to prevent unsupervised internet use. The sleek design and user interface keep it cool for older kids, and the comfortable silicone wrist band and water resistance make it durable for all kids.
Original Casio Calculator Watch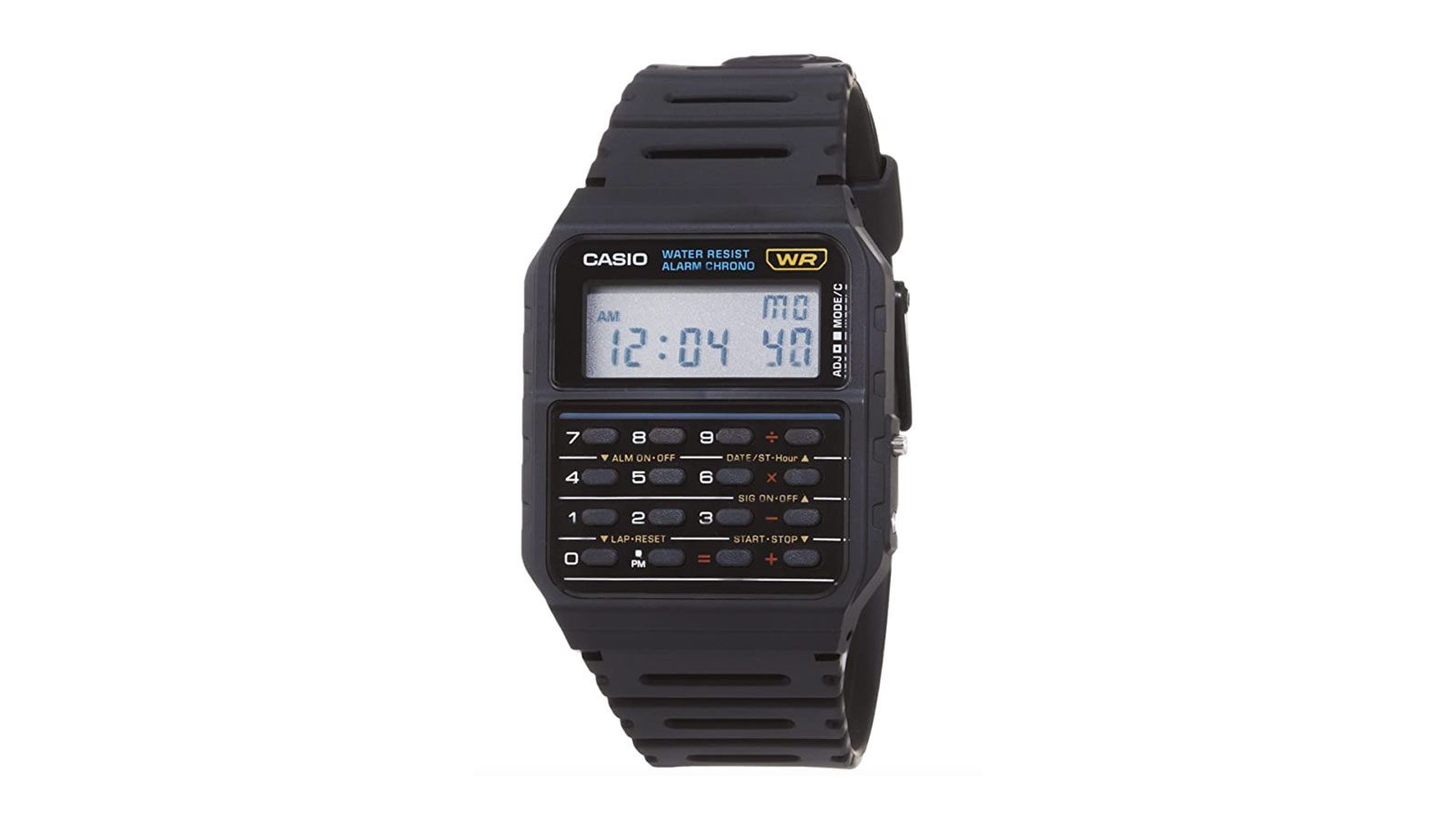 Not to be missed for the nostalgic "big kid" of the family, behold the Casio Calculator Watch, AKA the original smart watch. Not only does this watch have time, date (pre-programmed until 2079), and stopwatch features, it also has an eight-digit calculator and constants for addition, subtraction, multiplication and division. No currency conversion or meal tab is too hard for this watch. The Original Casio Calculator Watch also features a durable waterproof design, making it the perfect companion for all adventures, even if you can't text from it.
This article on smartwatches for kids was originally published in January 2021. It has been updated to reflect the most current information.
More from FamilyVacationist: