New England is a region that seems tailor-made for family weekend getaways. With so many things to do, the question isn't so much where to go on your weekend trip as it is when will you find the time to visit every place on your list?
New England Weekend Getaways for Families
Sometimes it helps to prioritize, so here are the top five destinations in New England for fun family weekend getaways, all within easy driving distance of Boston.
KID-FRIENDLY VACATIONS: 10 Best Family Resorts in the Northeast U.S.
1. North Conway, New Hampshire
One of the major reasons that North Conway is such a great New England weekend getaway destination for families is that just driving there is part of the fun. Yes, fun, because the 2.5-hour drive from Boston takes you along one of the most scenic stretches of highway in America, the Kancamagus Highway, a 34-mile stretch of road with so many ups and downs and twists and turns you'll feel like you're on vacation before you even arrive.
WHITE MOUNTAINS: North Conway Family Weekend Guide
Once you get there, your family New England weekend getaway begins in earnest, with options for kid-friendly hikes, scenic railroad tours, an indoor water park, outlet shopping, and enough dining options to satisfy even the pickiest of eaters. And for the perfect day when vacationing with toddlers, there's no more iconic North Conway experience than a trip to Storyland, a favorite New England amusement park for kids since the 1950s.
With its close proximity of Mt. Washington, numerous family ski resorts, endless well-marked hiking trails, a string of easy-to-reach waterfalls, dozens of hotels and motels, and a variety of family campgrounds, there is truly no end to the options for year-round East Coast vacation fun. It's why many New England families choose to vacation in North Conway year after year.
2. Newport, Rhode Island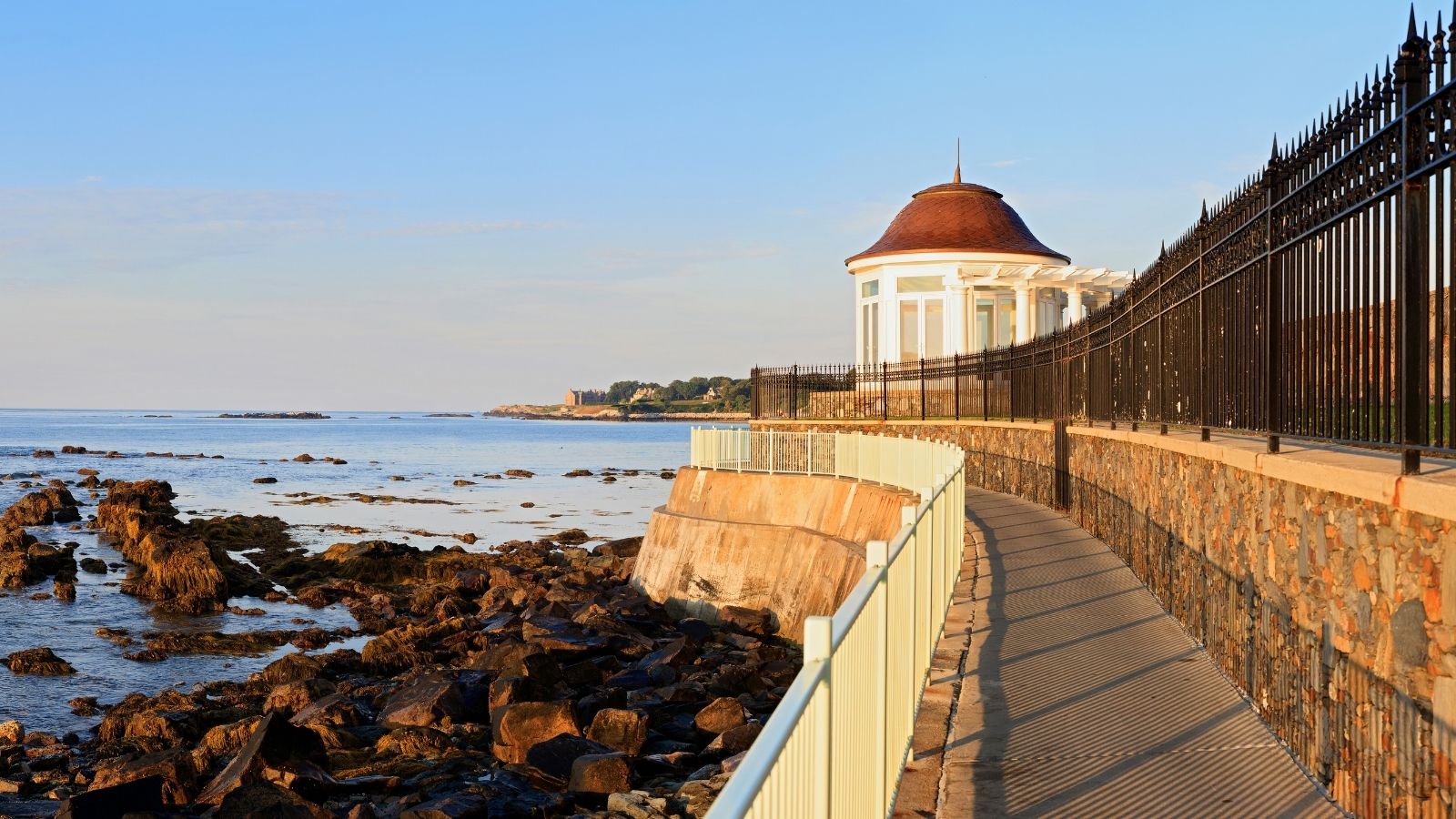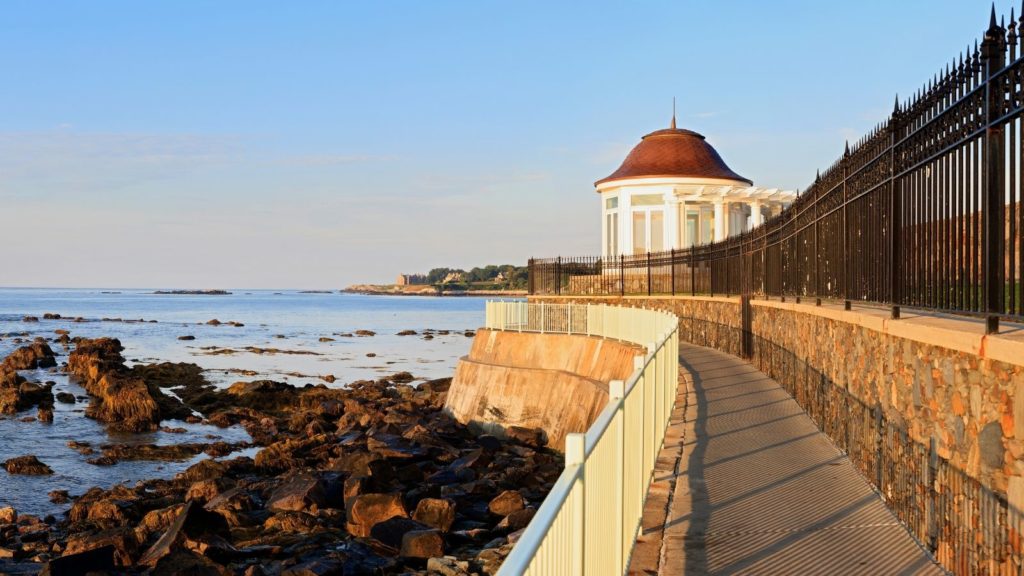 Punctuated by a dramatic cliff-top walk and opulent Gilded Age mansions, Newport provides a fantastic backdrop for a memorable New England weekend getaway for families. In the summer, free beaches and outdoor concerts abound, while the colder months bring an annual Winter Festival, public skating rink, and holiday lights. Newport is also a safe and walkable city that's easy to manage with children in tow. At just under two hours from Boston, it's not too long of a road trip for the kids, either.
WINTER WONDERS: 10 New England Winter Getaways for Non-Skiers
Give your summer weekend getaway a serious upgrade with sailing lessons, seal watch tours, or a swim in the ocean (popular Easton's Beach even has a snack bar). If the weather turns bad, there's a year-round arcade. No matter the season, make a point of visiting the numerous lighthouses, Fort Adams State Park, and the well-loved Exploration Center and Aquarium.
And, to really wow the family, don't miss the sensational Cliff Walk, a 3.5-mile scenic walkway that overlooks the water and borders many of Newport's most spectacular mansions. It's an especially great family activity if you have young kids who do well in a stroller.
3. Portland, Maine
Just two hours from Boston by car or train, Maine's most populous city is also a postcard-perfect spot for a family weekend getaway on the coast. Located on a peninsula extending into Casco Bay, Portland is a charming city with an almost endless supply of things to do that both kids and parents will enjoy.
FALL FUN: 10 Best New England Towns for Fall Family Getaways
Portland is a city, but it's a small city, so it's easily manageable with kids and it offers a wide range of urban and outdoorsy activities. There's a children's museum (great for kids ages 10 and under), beaches, lighthouses, rocky shores for tidepooling, and both local shopping and easy access to nearby Freeport, which is home to the flagship L.L. Bean store and countless name brand outlet stores.
A great day trip in and around Portland involves a ferry ride to (or even just around) the Casco Bay islands. In summer, you can also spend a few innings or an entire afternoon taking in a Portland Sea Dogs baseball game (they're the Double-A affiliate of the Boston Red Sox). Other fun family activities on a weekend getaway in Portland include renting bikes, going for ice cream, playing a round of mini golf, and hitting the trails for summer hiking or winter snowshoeing.
4. Lake Winnipesaukee, New Hampshire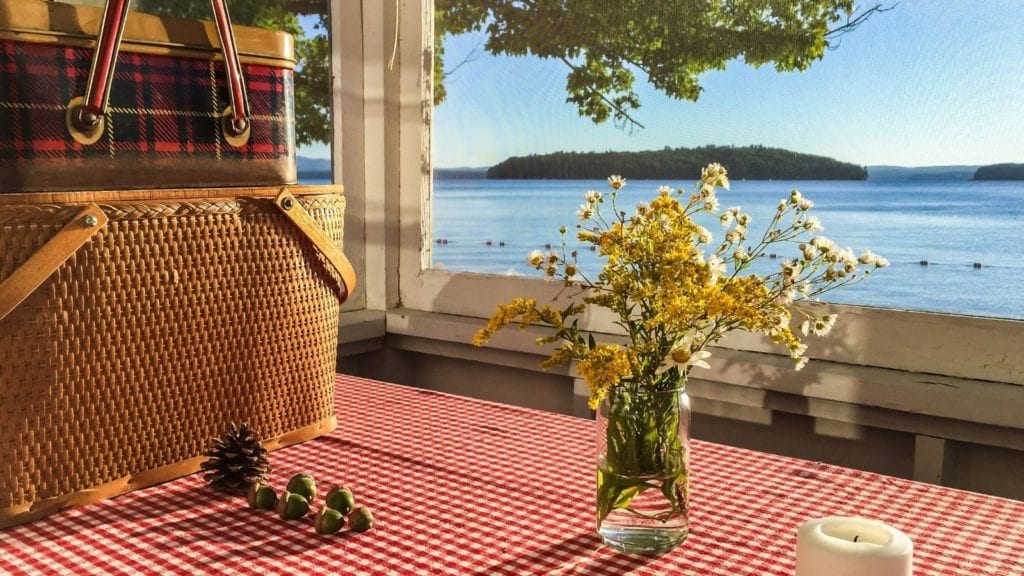 Once upon a time, Lake Winnipesaukee was a quiet little resort area in the heart of New Hampshire's Lake Region. Nowadays, it's one step short of being a full-blown vacation theme park, and families absolutely love this New England lake vacation spot for its variety of activities, accommodations, restaurants, and proximity to the White Mountains. And somehow, despite the summer crowds, Lake Winnipesaukee still manages to maintain its aura of stunning natural beauty, too.
GO FOR A DIP: Lake Winnipesaukee Family Weekend Guide
With a lake large enough to play home to numerous waterfront towns and many public beaches, there's no shortage of water-based activities to keep everyone in the family entertained (and pleasantly exhausted at the end of each day). When you've had enough swimming, water skiing, and jet skiing (to name just a few of the lake's entertainment options), head to the largest arcade in the world, or a ropes course, or a zip line, or a local sweets shop, or a family-friendly hike in the mountains, or a… well, you get the idea. It's impossible to run out of things to do with the family in Lake Winnipesaukee.
5. Cape Cod, Massachusetts
The epitome of summertime fun on the Massachusetts coast, there's no more iconic New England weekend getaway destination than Cape Cod. Rife with beaches, opportunities for water sports, and scenic whale watch voyages, Cape Cod is a great place for outdoor activities in the spring, summer, and fall. Active families won't want to miss the 10.7-mile Cape Cod Shining Sea Bikeway that's flat, paved, and almost too scenic to believe. For a slower pace, play a round of minigolf.
SUN AND SAND: 11 Most Charming Seaside Villages and Coastal Towns in New England
When the weather turns cold or rainy, the towns of Cape Cod offer a children's museum, a science center and aquarium, a pirate museum, a giant indoor water park, bumper cars, and batting cages to keep kids entertained on your family weekend getaway.
More from FamilyVacationist: