Known for its natural beauty and incredible variety of kid-friendly activities and restaurants, the Lake Winnipesaukee area in New Hampshire's Lakes Region is a thriving summer vacation destination for family getaways in New England. With its many waterfront towns, miles of shoreline, and easy access to the White Mountains, there are plenty of things to do in Lake Winnipesaukee, whether you're planning a quick weekend trip or a full-fledged family vacation.
SCENIC NEW ENGLAND: 11 Most Charming Seaside Villages and Coastal Towns in New England
How to Get to Lake Winnipesaukee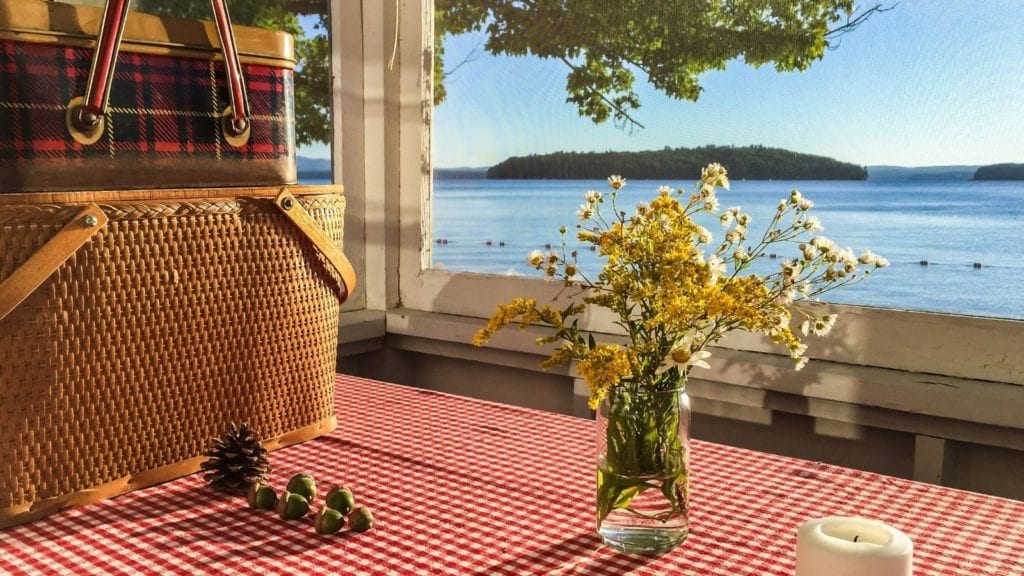 Just a two-hour drive from Boston, the Lake Winnipesaukee area in New Hampshire is easily reached by car from Interstate 93. Bus service is available from Boston's South Station via Concord Coach, but since there are very few public transportation options available once you arrive, taking the bus is only practical if you already have transportation in the area.
WEEKEND ESCAPES: Top 5 Family Weekend Getaways in New England
If you're coming from outside of New England, you can fly into either Boston's Logan International Airport or Machester's regional airport. Manchester is an hour away from Lake Winnipesaukee by car, but flying into Boston may be cheaper given the greater number of airlines serving Logan airport.
In any case, once you arrive, you'll likely want a car to get around, though local taxi service is available if you need it.
Family-Friendly Hotels at Lake Winnipesaukee
The Lake Winnipesaukee area in New Hampshire covers eight towns: Alton, Gilford, Laconia, Meredith, Center Harbor, Moultonborough, Tuftonboro, and Wolfeboro. Where you stay on your family getaway will depend on how close you want to be to the action. Laconia is home to Weirs Beach, the largest public beach in the area; Meredith is a touristy town on the northwestern shores of the lake; Wolfeboro is the self-proclaimed "Oldest Summer Resort in America."
With a private beachfront location overlooking Meredith Bay, Mill Falls at the Lake is one of the most spectacular Lake Winnipesaukee hotels. A restored 19th century mill, the hotel features a 40-foot waterfall, three pools, a large common area, and easy access via a covered bridge to more than a dozen shops and restaurants. The Winnipesaukee Scenic Railroad is just a five-minute walk away, too.
SUN AND SAND: 20 Best Family Beaches in New England (and Where to Stay Near Each)
In Laconia, the Naswa Resort first opened its doors to guests in 1935. Its spacious private beach gives you exclusive waterfront access. Boat slips let you get out onto the lake, and live entertainment keeps the family fun going long into the night. An onsite restaurant and bistro gives you quick dining options, but the hotel is also centrally located just steps from Weirs Beach in the heart of the action on Lake Winnipesaukee.
Guest rooms at the upscale Wolfeboro Inn offer great lake views, and this pet-friendly New England hotel is a picture perfect New England getaway spot on Lake Winnipesaukee. It's also within easy walking distance of the shops, galleries, and boutiques of Wolfeboro's historic resort town center. In the evening, relax by the giant fireplace or enjoy a kid-friendly meal at the Wolfe's Tavern.
Fun Things to Do with Kids at Lake Winnipesaukee
The best thing to do at Lake Winnipesaukee is totally free: Go for a swim! With numerous public beaches sprinkled across its 182 miles of shoreline, it's not hard to find a spot to soak in the sun and soak up the waves. Other water sports are also easy to come by. Rent a boat, a kayak, or a canoe and hit the water for a day of pure family fun.
Another fun activity with kids at Lake Winnipesaukee is to board the M/S Mount Washington for a pleasure cruise around the lake. This is a tradition for many visitors to the Lakes Region and a pleasant way to pass an afternoon on the water, especially on a multigenerational vacation with varying ages. The lake cruise has been operated in one form or another since 1872. (The previously mentioned Winnipesaukee Scenic Railroad is another fun thing to do with grandparents who may need a break from on-the-go action.)
WINTER WONDERLAND: 10 New England Winter Getaways for Families Who Don't Like to Ski
When you've had enough of the sun and sand for one day, head to Funspot to experience the self-proclaimed largest arcade in the world. This is the place to go for old-school arcade fun in the Lakes Region, not to mention indoor minigolf and bowling. On a rainy day, you could happily spend hours here with the kids.
The Lakes Region has its very own castle, and it's a stunner with incredible aerial views of Lake Winnipesaukee and its surroundings. Dubbed the Castle in the Clouds, the historic Lucknow estate offers more than just its fabulous architecture and scenery. There are kids' activities inside the mansion, plenty of places to take a picnic lunch, and a beautiful pond stocked with jumping rainbow trout.
Family-Friendly Restaurants in Lake Winnipesaukee
Famous in the Lake Winnipesaukee area for its vibrant atmosphere and hand-tossed pizzas, Giuseppe's Pizzeria in Meredith is a perennial favorite with families. There's live music every night during the tourist season, and alfresco dining on the patio is not to be missed in the summer months.
Head to Cider Bellies Doughnuts in Meredith for the best donuts you've ever tasted (no, that's not an exaggeration). This bakery is a must-visit on your list of places to go with the kids in Lake Winnipesaukee. The challenge for your waistline will be to not pay them a visit every day of your vacation.
FALL COLORS: 10 Best New England Towns for Fall Family Getaways
Enjoy kid-friendly American tavern food at Garwoods Restaurant in Wolfeboro, which offers great Lake Winnipesaukee views and a welcoming all-ages atmosphere for families.
In Meredith, Town Docks Restaurant is only open in the summer it's a must-visit restaurant on your family getaway if the timing lines up. This kitschy, beachy lakeside restaurant offers seafood, outdoor dining, and a fun tiki lounge.
I'm going to go out on a limb and guarantee your kids won't complain about ice cream for dinner. So with that in mind, you can enjoy meal-sized ice cream cones and bowls at Kellerhaus in Laconia's Weirs Beach, the aforementioned Town Docks in Meredith, or Bailey's Bubble in Wolfeboro.
More from FamilyVacationist: