Think of a suitcase as a fellow traveler and you immediately start to realize the importance of pairing up with the right one. And like travelers, there are many different luggage brands, so the trick is finding the best luggage for your style of travel.
A good suitcase is a solid investment. The last thing you need while you're exploring the world is for a zipper to break, a wheel to roll away, or for a bag to tear or crack. Life is too short and vacation time is too precious for luggage malfunctions.
Best Luggage Brands for Every Kind of Traveler
With so many lesser luggage brands and bargain knock-offs out there, understanding the best brands will help you narrow your search and find a suitcase that delivers style, functionality, and the kind of durability that will ensure you'll be able to use the suitcase for years to come. Here's the scoop on the best luggage brands making suitcases today.
WHAT TO PACK: 10 Essentials for Your Carry-on Bag
1. Samsonite
Founded in 1910 in Colorado, Samsonite stands out as one of the original travel brands. From its origins as a maker of travel trunks to its modern day incarnation as a company focused on luggage that's lightweight, durable, and stylish, Samsonite has earned generation after generation of traveler trust.
TOILETRY TIPS: 11 Multitasking Beauty Products That Make it Easier to Travel
One of the largest luggage brands, Samsonite does it all with bags ranging from carry-on to checked, hardside and softside, and four wheels and two, plus luggage types like garment bags, underseat bags, and backpacks. Packed with well-designed features, Samsonite suitcases earn top marks for trustworthy construction and good customer service.
2. Briggs & Riley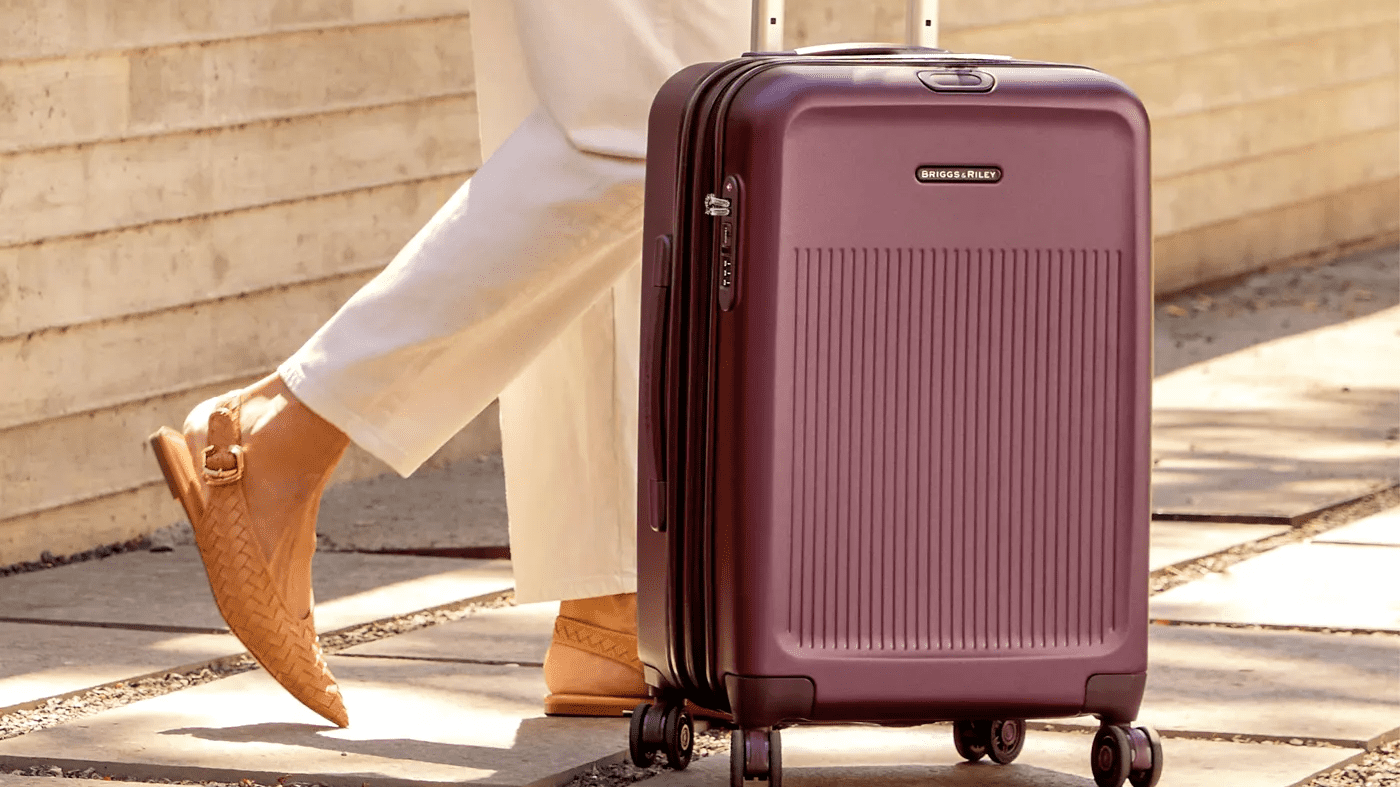 One of Briggs & Riley's claims to fame is that the esteemed luggage brand was the first to debut wheeled luggage back in 1970. Since then, its dedication to innovation has continued with offerings like its CX compression-expansion system, which allows travelers both extra packing room and a slim suitcase; and the Outsider handle system, which removes those irritating trolley handles from the bottom of the packing area.
FOODIE FINDS: 7 Durable and Stylish Lunch Boxes for Kids and Adults
With a higher price-point (generally in the $500-and-up range for both carry-on and checked) than many of the other luggage brands on this list, Briggs & Riley suitcases can be seen as investment pieces: travel bags that offer timeless elegance and will last for decades.
3. Travelpro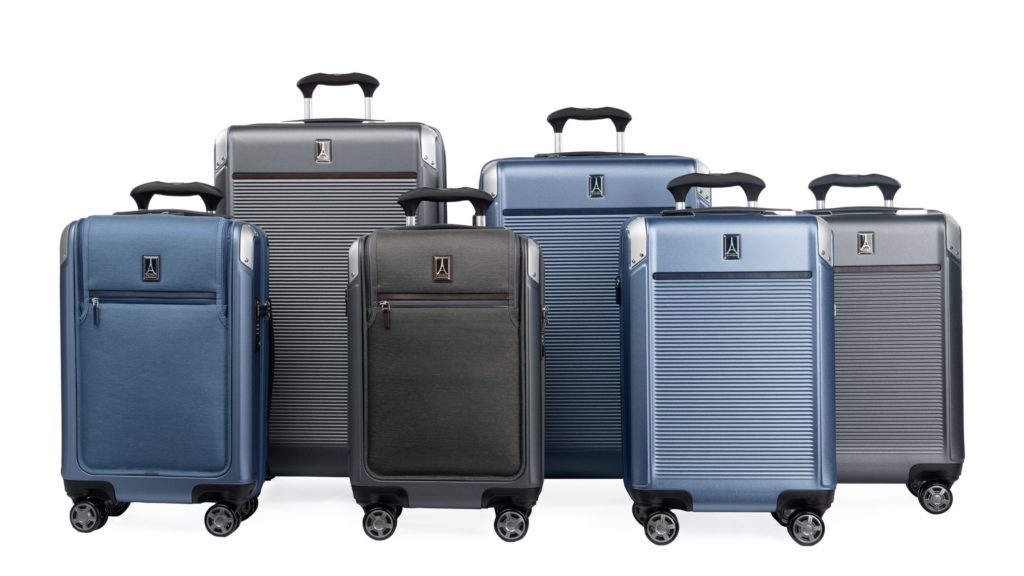 The luggage brand that flight crews have leaned on for years, Travelpro has a wide audience among frequent travelers looking for that just-right mix of serious dependability and suitcase innovation on both the carry-on and checked bag fronts.
BEACH DAYS: 5 Breezy Beach Tents That Are Easy to Set Up and Take Down
Travelpro suitcases are in it for the long-haul, and withstand the abuses of travel—from being squeezed into an overhead compartment or flung athletically by a baggage handler to being dragged across cobblestones or bounced down stairs—with ease.
4. Away
Though it sometimes still seems like a brand-new brand, Away has been producing high-rated carry-ons and checked bags since 2015. And while a corporate controversy a few years back threatened to derail the brand's love-fest with its devoted customer base, the strength of its direct-to-consumer travel products got it through.
FILL IT WELL: The Best Packing Cubes for Travelers
Known for elegant and durable suitcases with a luxury vibe at a more accessible price point, Away has slowly and carefully expanded into new suitcase types that offer distinct features like pockets on hardside carry-ons and expandable softside suitcases. It also offers a range of weekender bags, backpacks, totes, and even a stylish pet carrier.
5. Monos
Another newer luggage company in the space, Monos prizes elegant simplicity, style, and durability, all at a lower price point than equivalent luxury suitcase brands. Suitcases come with smart organizational details like compression pads with built-in mesh zippered storage pockets and anti-microbial laundry bags.
FIT IT ALL: 10 Sturdy and Stylish Beach Bags That Get the Job Done
Monos designs its suitcases with an eye toward details that matter to travelers in search of stylish reliability—think reengineered ergonomic telescoping handles, flexible but resilient German Makrolon polycarbonate, and Lisof Silent Run wheels from Hinomoto. Its line includes carry-ons and checked luggage, duffels, and backpacks. Bonus: The company has earned a Climate Neutral certification.
6. Osprey
The rugged darling of the outdoorsy set, Osprey has what must be one of the world's most loyal followings among luggage brands. Known best for its backpacking packs, the Osprey brand also offers a range of suitcases and hybrid packs.
LITTLE TRAVELERS: The Best Kids Backpacks for School, Travel, and Sports
Beloved by travelers, especially those who wander regularly off the beaten path, the suitcases tend to be lightweight, adventure-chic, and last for the long haul. Wheeled carry-ons and checked luggage round out the luggage brand's collection of packs, and bring Osprey's famed durability to non-backpacking travelers.
7. Eagle Creek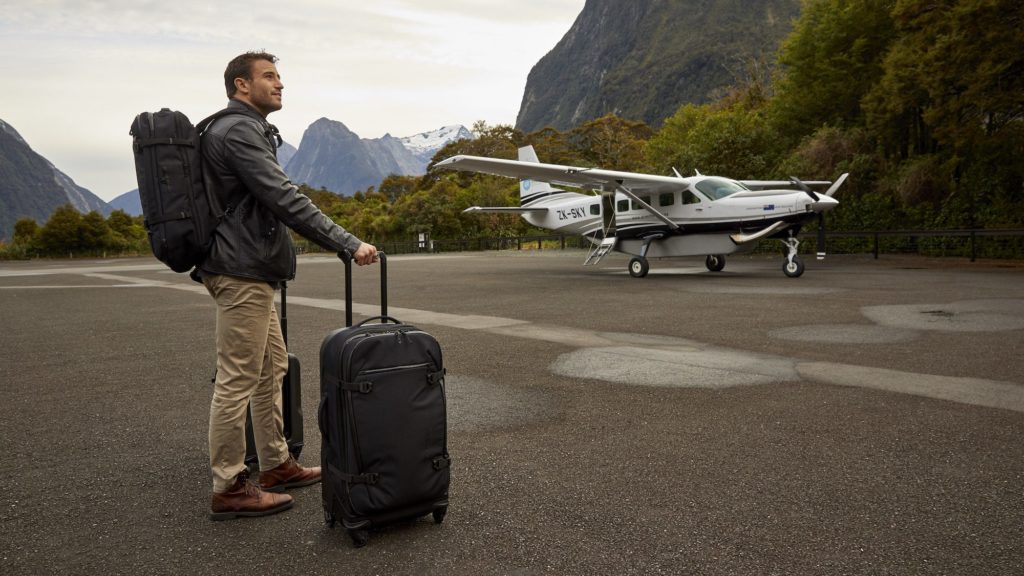 Adventurous travelers love Eagle Creek, which delivers durable travel gear packed with features to address the challenges of life on the go. Beloved for its No Matter What Warranty, which promises repairs or replacement due to product failure over a product's lifetime, Eagle Creek has a rich assortment of two- and four-wheeled carry-ons, checked suitcases, and rolling duffels.
DISNEY DESIGNS: 10 Fun and Functional Disney-Themed Suitcases
The brand's Everystep program focuses on sustainable manufacturing, and like other brands such as Lululemon, North Face, and Patagonia, Eagle Creek now has a renewal shop that sells refurbished items.
8. LOJEL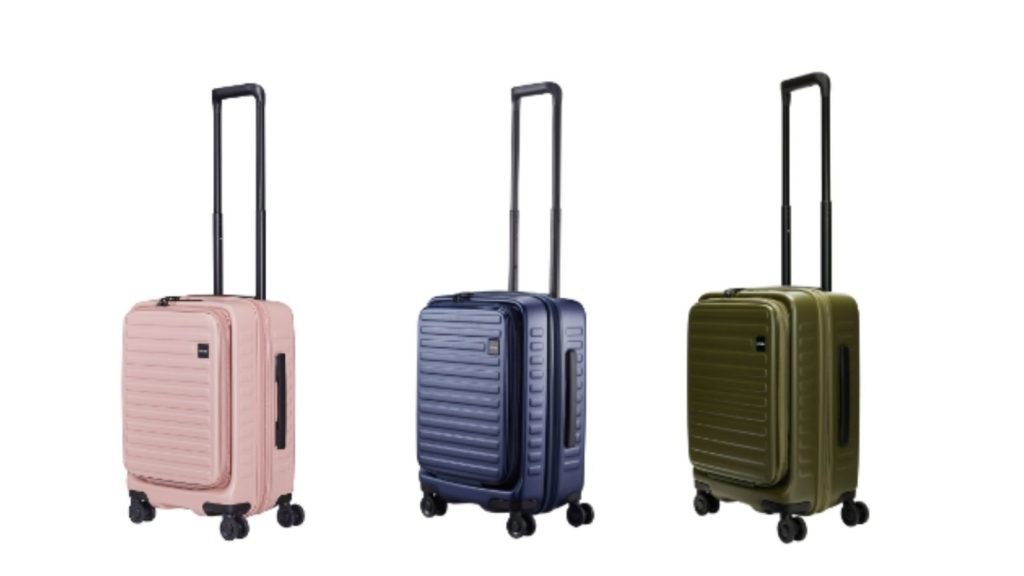 LOJEL was founded by an avid traveler in Japan in the 1980s (fun fact: the name stands for Let Our Journeys Enrich Life), and its range of higher-end carry-ons and checked luggage options now have a global fan base. LOJEL is noteworthy for its function-first designs—for instance its Cubo carry-on is a hard-sided suitcase with a quick-access zip-front pocket, and the Voja line has latches instead of zippers.
The company manufactures its products in accredited ethical facilities that are certified as non-toxic. Luggage comes with a 10-year warranty, and LOJEL has an eco-friendly "design for repair" ethos, which focuses on standardized parts that make it easy for travelers to repair their own luggage rather than need to dispose of it should something go wrong.
9. Calpak
Affordable and well-reviewed, Calpak suitcases come in a range of design-forward styles. The brand's mix of carry-ons and checked bags is mostly but not exclusively hardsided, with a few softside suitcases on offer.
FLY WISE: Best Flight Booking Sites for Cheap Airfares
Cool features include hardside luggage with external pockets for easy access to items and the ability to create-your-own set by mixing and matching items like carry-ons, duffels, and even hat boxes. Reviewers praise the "jetsetter look without the logos" and the "light and sturdy" suitcases.
10. Genius Pack
Could you dismiss Genius Pack as a little bit gimmicky? Yes, if it weren't for the ultra-useful features and dependable performance of its lineup of carry-ons, checked bags, and duffels. With features like a compressible laundry section, built-in umbrella, integrated packing cubes, and always-there-when-you-need-it packing checklist, it's a suitcase line made by travelers for travelers. Reviewers praise the bags for being easy to roll and lift, and call out the organized and roomy interior space.
11. Delsey
French luggage brand Delsey has been delivering elegant luggage since 1946. Modern Delsey offerings span the spectrum and include carry-ons and checked luggage in hardsided and softsided variations rolling on two wheels and four. It also offers backpacks, duffels, and totes, all with a distinct French flair and innovative touches like easy-access front compartments on hardside luggage. The brand's different luggage lines have varying features—the Securitime Zip series, for instance, is designed to be ultra-secure, while the Eclipse DLX features road-trip friendly touches.
How to Choose the Right Luggage Brand
When it comes to selecting the right suitcase, you want to have confidence in both the bag itself and in the company that makes it. Since many of the best luggage brands offer warranties and repairs, it makes a lot of sense to spend a little more for the peace-of-mind of a suitcase that will last you for years. What's more, by selecting a tried-and-true brand, you can read thousands of reviews of different luggage lines and get a sense of what's going to work best for you.
Once it comes time to narrow down your search to a specific suitcase, you'll want to have a clear idea of what you want and how you travel. If a carry-on is a must, for instance, you'll still need to decide between a larger carry-on, which is a solid choice if you're traveling mostly domestically; or a smaller carry-on that meets size requirements on international airlines.
Whether you choose a hardsided or softsided suitcase will depend entirely on personal preference, since one isn't inherently superior to the other. The same goes for wheels: if you prefer to tip the bag and roll is behind you, two wheels will be enough; but if you like the flexibility of being able to roll it beside you as you walk or pull it behind you, four multi-directional wheels will be a better fit.
And the style should make you happy. You'll have the most choices if you opt for a black suitcase, but if that seems a little dull, know that you have so many other options to choose among. These days, you can find everything from cool colors to wild patterns, all of which will help set you apart (and make a suitcase easier to spot) when you travel.
More from FamilyVacationist: