When my kids were little, I would enviously eye parents traveling with teens. They seemed so self-sufficient, carrying their own suitcases and watching movies or playing video games during long flights, while my needy toddlers were stuck to me like peanut butter to jelly.
Little did I know that when my kids reached their teens, they'd find spending vacation time with their boring parents anything but cool. Their idea of vacation paradise is splashing around in water parks and hanging out with new friends at the resort's teen club. They'll spend time with their parents as long as they're also allowed a healthy dose of independence too.
The Best Family Resorts for Teenagers
Independence is exactly what they'll get at these great family resorts for teens. With non-stop activities and teen-tailored adventures, these all-inclusive resorts in the Caribbean, Mexico, U.S., and the Bahamas are guaranteed to bring a smile to the face of even the sulkiest teenager.
WORLD'S BEST: 13 Best All-Inclusive Family Resorts in the World
1. Club Med Punta Cana
Punta Cana, Dominican Republic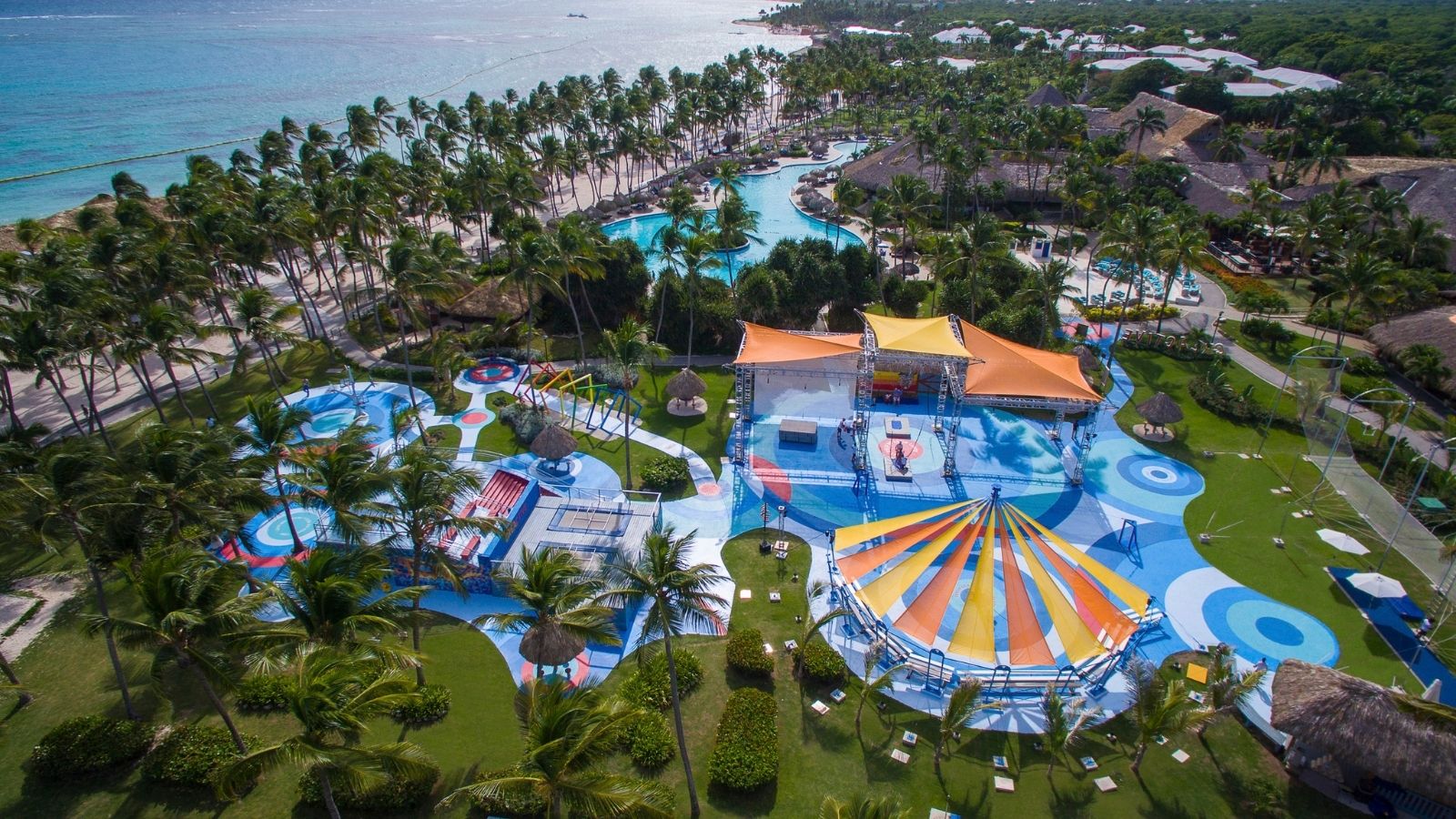 In the Dominican Republic, Club Med Punta Cana sits alongside a stunning swath of the Caribbean Sea fringed with sugary sand and tall coconut palms. Club Med pioneered the whole concept of all-inclusive resorts, with meals, drinks, activities, kid and teen clubs, and entertainment covered in the pay-one-price deal.
HOTEL DEALS: 10 Best Hotel Booking Sites for Cheap Prices
At Club Med Punta Cana, teens ages 11 to 17 have their own space called Club Med Passworld. Activities include water sports, circus arts such as learning to swing on a flying trapeze, archery, and horseback riding. When the sun goes down, outdoor movies on the beach and dance parties offer the chance to mingle with new friends.
2. Grand Residences Riviera Cancun
Puerto Morelos, Mexico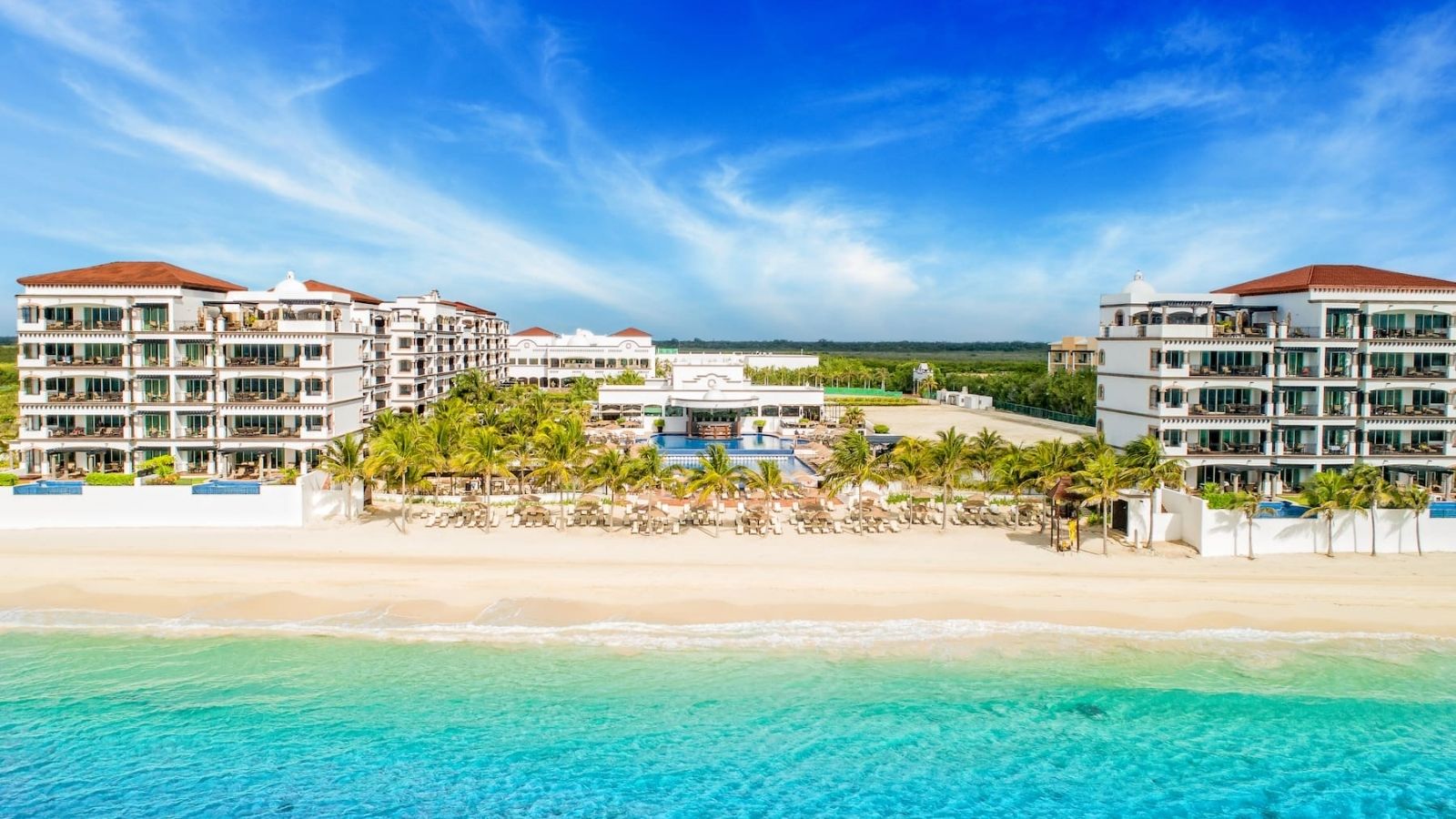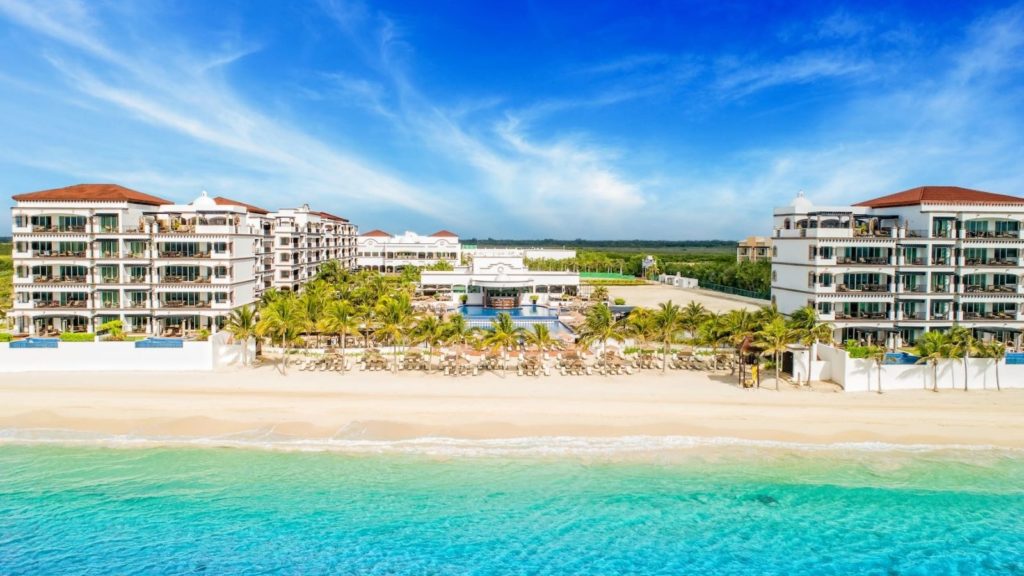 Nestled in a private enclave on the Riviera Maya just a short drive from Cancun, the Grand Residences Riviera Cancun is a beachfront hideaway located between the world's second largest barrier reef and a tranquil nature preserve.
SOUTH OF THE BORDER: 13 Best Mexico All-Inclusive Resorts for Families
If you're traveling with active older kids and teens, this Cancun family resort is the ideal spot for outdoor adventures. In addition to numerous pools and tennis courts, guests can stop by the sports desk and reserve equipment for water sports such as snorkeling and kayaking, or borrow bicycles to pedal around the grounds. The activity center is open daily and includes the opportunity to try beach volleyball, salsa, and yoga classes.
Teenagers have their own club where they can mingle with peers and participate in activities like beach soccer, water polo, boogie boarding, sandcastle building competitions, Spanish lessons, cooking demos, and movie time. The friendly staff treat young guests like long lost family.
3. Carmel Valley Ranch
Carmel, California
An upscale resort in Monterey County, Carmel Valley Ranch is a paradise for active families with teens who crave adventure. There are multiple saltwater swimming pools, including one designated for families that includes a hot tub and squirting water jets.
SADDLE UP: 11 Best Dude Ranches for Families in the U.S. and Canada
Golf, tennis, and hiking should keep many teens entertained, but there are also more unusual opportunities to get acquainted with the natural world. Carmel Valley Ranch is home to its own apiary with thousands of Italian honeybees. Teens may explore beekeeping, from hive science to honey tasting, when they join a 90-minute class and learn about the connection between plants and pollinators. They'll suit up in protective gear and head to the apiary to watch the bees in action before sampling the luscious honey.
A herd of spunky Swiss nanny goats live on the ranch, too, supplying the milk that the resort's in-house cheesemaker uses to make his cheeses. Charlie the Cheesemaker is happy to chat with young guests about the cheesemaking process and encourages them to greet his beloved goats.
4. Massanutten Resort
Massanutten, Virginia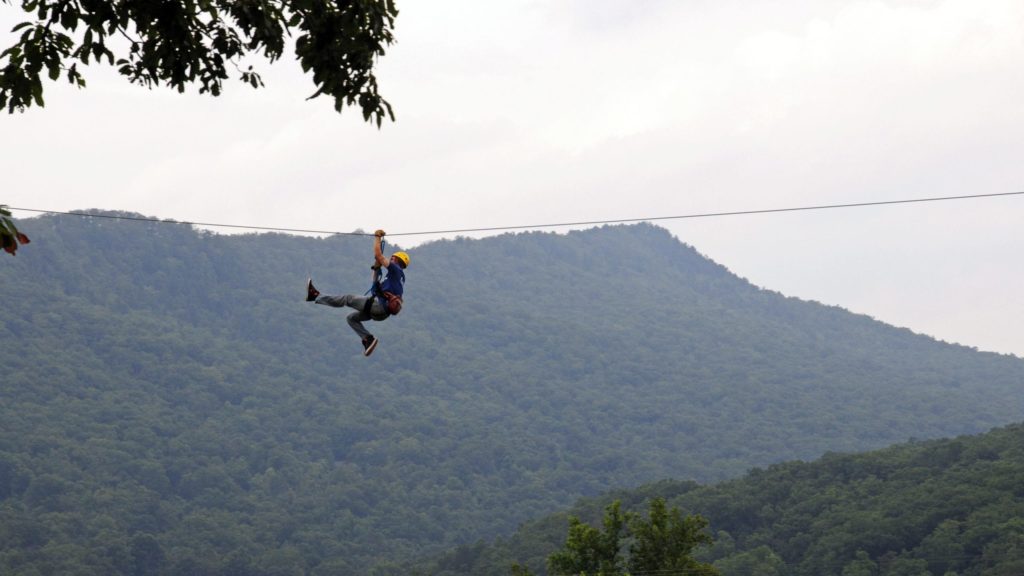 Located in the heart of the beautiful Shenandoah Valley, the 6,000-acre Massanutten Resort is loaded with recreational possibilities to tempt teens. There are indoor and outdoor options in all seasons, so there's never a wrong time to visit. And it's located only a few hours from Washington, D.C., making it a favorite weekend escape for Beltway families.
SUMMER FUN: 11 Best Summer Vacation Ideas for Families
There's a huge indoor/outdoor water park, a Family Adventure Park with a zipline, 30 miles of mountain bike and hiking trails, plus basketball and tennis courts. In winter, active families and teens enjoy ice skating, snow tubing, downhill skiing, and snowboarding.
Creative teens can try ukulele lessons and tie-dye workshops. In summer and during holidays, there are special teen nights with games and activities. Accommodations range from inexpensive motel units to sprawling condos with full kitchens. There are a variety of dining choices at Massanutten to should satisfy all budgets.
5. Woodloch Pines Resort
Hawley, Pennsylvania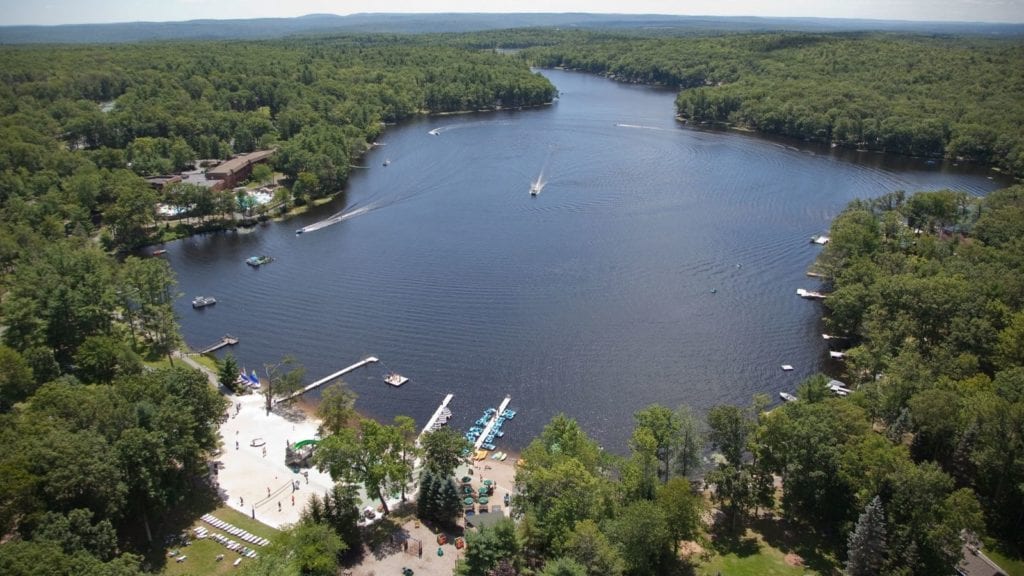 A family-owned lakeside resort in the Poconos, the teen-friendly Woodloch Pines Resort exudes genuine hospitality and prides itself on personalized service, which helps to explain why so many guests return year after year. It's a slice of teen heaven only two hours from New York City, with paintball, go-carting, archery, and more activities targeted to teenagers and older kids. In winter, snow tubing and ice-skating are fun outdoor options.
BRING THE WHOLE FAMILY: 13 Best All-Inclusive Resorts for Families of 5 or More
While there's no specific teen club at Woodloch, the resort hosts numerous friendly competitions such as Bakery Wars and Olympics, all of which are a great way for teens to make friends. Entertainment each evening includes juggling, magic shows, and comedy acts. Woodloch is an all-inclusive resort that caters to ravenous teen appetites with a hearty menu of wholesome main dishes and irresistible home-baked cakes and breads.
6. Beaches Turks and Caicos Resort
Providenciales, Turks and Caicos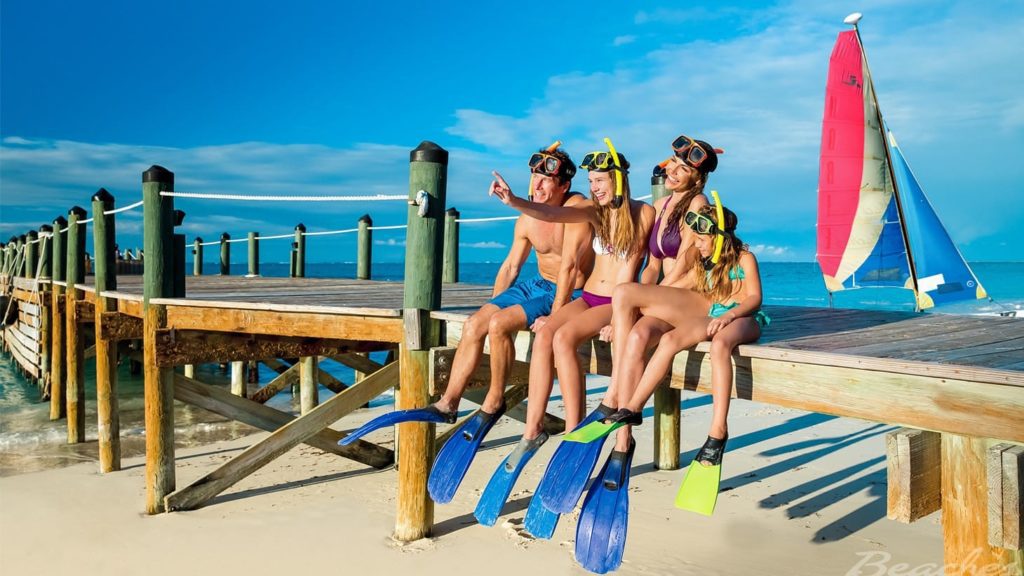 It's hard to mention the best resorts for teens without acknowledging Beaches Resorts, which has mastered the all-inclusive concept and continues to take it to the next level with rates that include meals, drinks, activities, and age-specific teen clubs. Situated a turquoise stretch of Grace Bay, one of the Caribbean's most beautiful beaches, Beaches Turks and Caicos feels tailor-made for teenagers (read our review).
NO PASSPORT NEEDED: 8 Best Puerto Rico All-Inclusive Resorts for Families
Teens have their own disco, Club Liquid Teen Lounge, and an Xbox Play Lounge for video games. There's a designated tween club for older kids ages 11 to 14 and a teen club for those ages 15 to 17, so teens can make age-appropriate new friends as they engage in water sports, tennis clinics, beach volleyball, and more. The resort's Pirates Island Waterpark is a gigantic aquatic fantasy with a lazy river, surf simulator, swim-up soda bar, and thrill-inducing waterslides that teens will enjoy too.
7. Hawks Cay
Duck Key, Florida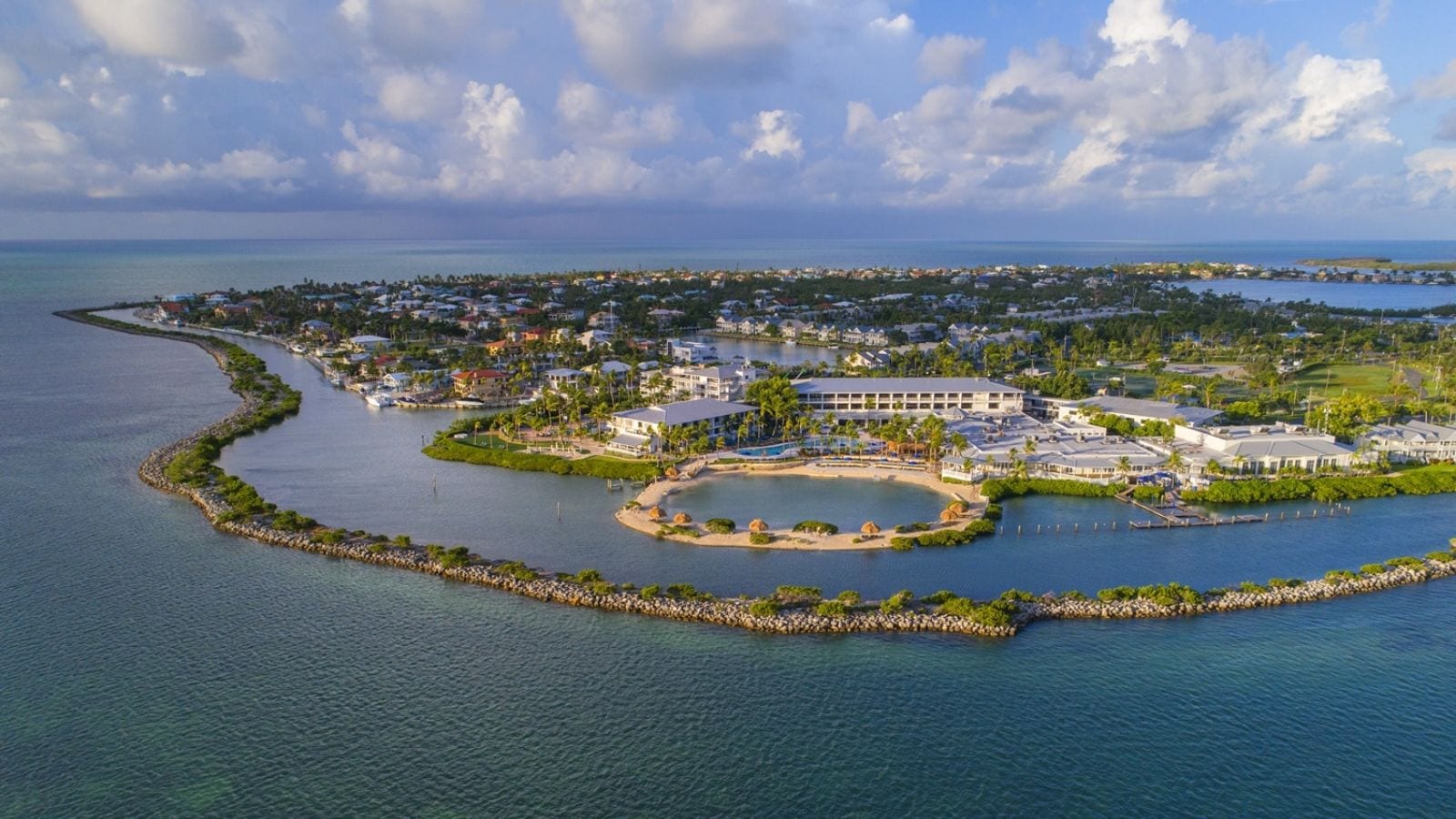 Hawks Cay is a classic family resort midway down the chain of Florida Keys. For teens and active families who crave outdoor fun in the Florida sunshine, it's a top choice among Florida all-inclusive resorts. There's a saltwater lagoon, five swimming pools, and an onsite marina with options such as snorkeling, fishing, and diving. Multiple tennis courts plus lessons and clinics are a favorite with tennis players.
ORLANDO ALL-INCLUSIVE: Your Guide to Discovery Cove, Orlando's Only All-Inclusive Theme Park
As the only resort in the mainland U.S. to offers dolphin interactions, several well-trained Atlantic Bottlenose Dolphins call Hawks Cay home. Teens have the opportunity to work alongside the dolphin trainers when they join the Dolphin Trainer for a Day program. It's a fantastic opportunity to get up-close and personal with these intelligent mammals.
8. Moon Palace Cancun
Cancun, Mexico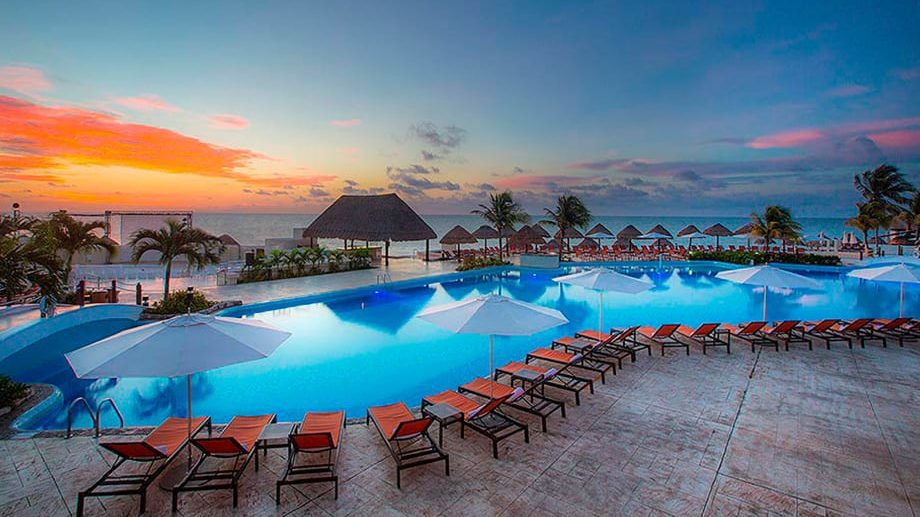 Moon Palace Cancun is a beachfront all-inclusive resort that's a major hit with teens. The sandy beach, swimming pools, and FlowRider Double Wave Simulator are some of the many ways to have fun in the water. Golf, nightly entertainment, and a fabulous spa with a full menu of pampering spa treatments for teens (accompanied by an adult) take this resort to the next level.
ISLAND LIFE: 7 Best Aruba All-Inclusive Resorts in the U.S.
Teens have access to Wired, their own gaming center and arcade. It's a sleek space filled with popular console video games that invites teens to hangout. A menu of tasty snacks is the icing on the cake. Accommodations are bright and spacious, and an array of dining options gives families delectable food choices.
9. Atlantis Paradise Island
Paradise Island, Bahamas
Atlantis Paradise Island is situated on a gorgeous Caribbean beach, but with 11 pools spread across the property and many teen-friendly adventures, your teens may never even dip a toe in the sand. Aquaventure is a massive water park with high-speed slides for thrill-seekers and a mile-long lazy river. Swim with the resort's playful dolphins at Dolphin Cay, or dive deep into the sea and try snuba, as easy as snorkeling.
PARADISE PICKS: 8 Best Bahamas All-Inclusive Resorts
After a day of sun-splashed fun, teens can dance the night away at Crush, their own nightclub; play games in the underwater-themed video arcade; or watch a movie in the pool. Teens who'd like a taste of local culture may learn to speak with an island accent at the Bahamian dialect class. Scores of casual dining choices, from a classic deli to BBQ to burgers, should satisfy even picky eaters.
10. Inn by the Sea
Cape Elizabeth, Maine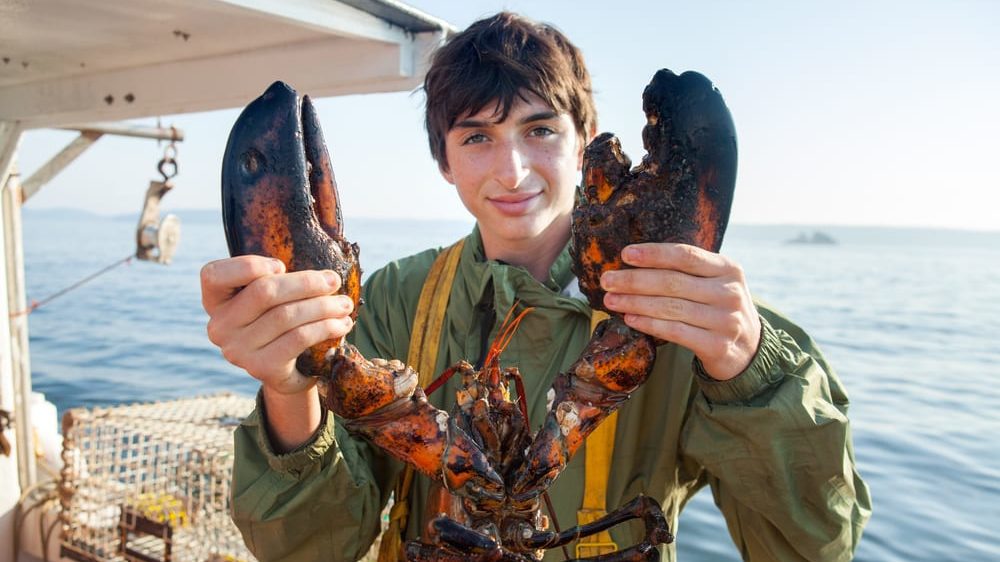 Cape Elizabeth is one of New England's most scenic seaside villages. It's home to Inn by the Sea, a family resort where a short path leads through a wildlife sanctuary to a pristine sandy beach. All this serenity is only minutes from Portland.
CHEAP FLIGHTS: 17 Best Flight Booking Sites for Cheap Airfares
While there's no specific teen club, the resort offers experiential opportunities to connect teens with the coastal surroundings. Venture out onto Casco Bay in a working lobster boat and learn how to pull traps from a lobsterman. For those who are more comfortable on dry land, there are hands-on gardening lessons and yoga classes.
Inn by the Sea is all about spending quality family time in a low-key setting. If you're traveling with your family's pooch, he'll be pampered with handmade doggie treats. A fabulous spa and top-notch restaurant are welcome additions.
More from FamilyVacationist: