Choosing a travel bag that'll last for years is a big task. How do you know which one is the right one for you, or if it's going to stand up to being tossed around on trips?

These quilted bags are high quality and can weather everything from weekend getaways to long flights with kids. They clean up well, easily hold both necessities and accessories, and—even though they're often pricey—can be snatched up for less during sales.

Shop Vera Bradley to find classic handbags, Vera Bradley purses, crossbody bags, totes, and signature Vera Bradley luggage, all available in a wide range of timeless patterns and solid colors. Vera Bradley products are typically available online at VeraBradley.com, which offers free shipping, and you can also find them in stores and at Vera Bradley outlets across the country.
These seven great travel bags from Vera Bradley offer both practicality and fun. Find a bag that reflects your personal style and is practical for travel.
Weekender Travel Bag
The Weekender Travel Bag is the perfect tote for a short getaway. Available in a variety of signature patterns as well as neutral colors, the bag has one large central compartment plus five mesh pockets on the inside, and several pockets for easy access to essentials on the outside. It features a removable strap.
Large Travel Duffel Bag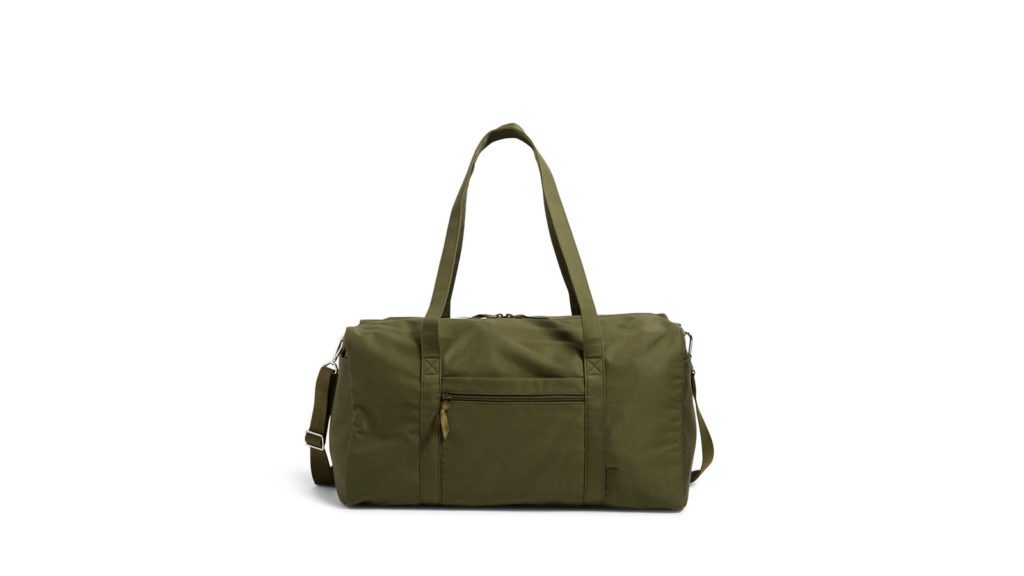 The Large Travel Duffel Bag is an ultra-functional weekend bag. The quilted bag is made of water-repellent poly and features one large zip and three slip pockets. The interior of the bag has three mesh pockets, allowing for easy storage of small things like chapstick and a portable phone charger.
ORGANIZATION ON THE GO: The Best Packing Cubes for Travelers
This bag has two small straps to carry by hand, plus a detachable shoulder strap so you can carry the large duffel as a crossbody bag or shoulder bag. This travel duffel comes in both bright and fun Vera Bradley prints (including a Harry Potter-inspired print) and more subdued solids.
Small Travel Duffel Bag
Whether you're just going somewhere overnight or looking for the perfect carry-on bag, the Vera Bradley Small Travel Duffel Bag is the ideal choice. The bag features one large compartment with three mesh slip pockets on the inside. The exterior has three additional slip pockets and a detachable shoulder strap.
Grand Weekender Travel Bag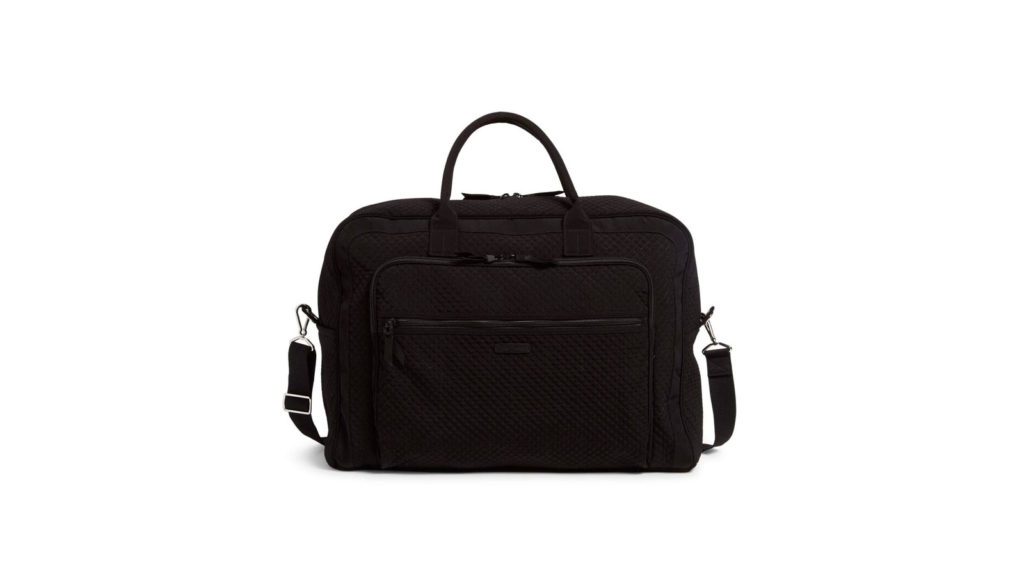 The upgraded version of Vera Bradley's Weekender Travel Bag, the Grand Weekender Travel Bag adds even more functionality, with a trolley sleeve that allows you to slip it over the top of a wheeled suitcase.
BEST VACATIONS: 27 Vacation Ideas for a Trip They'll Never Forget
Like the Weekender Travel Bag, it has five interior pockets and plenty of exterior pockets, and comes in a nice range of prints and plain colors.
Lay Flat Travel Duffel Bag
The Vera Bradley Lay Flat Travel Duffel Bag is especially perfect for road trips. The bag unzips on three sides, allowing it to lay flat so you can easily access everything you've packed. The exterior of the bag has one zip and one slip pocket to hold essentials like a phone charger or baby's teether, and the interior has two mesh compartments to keep other items organized.
XL Campus Backpack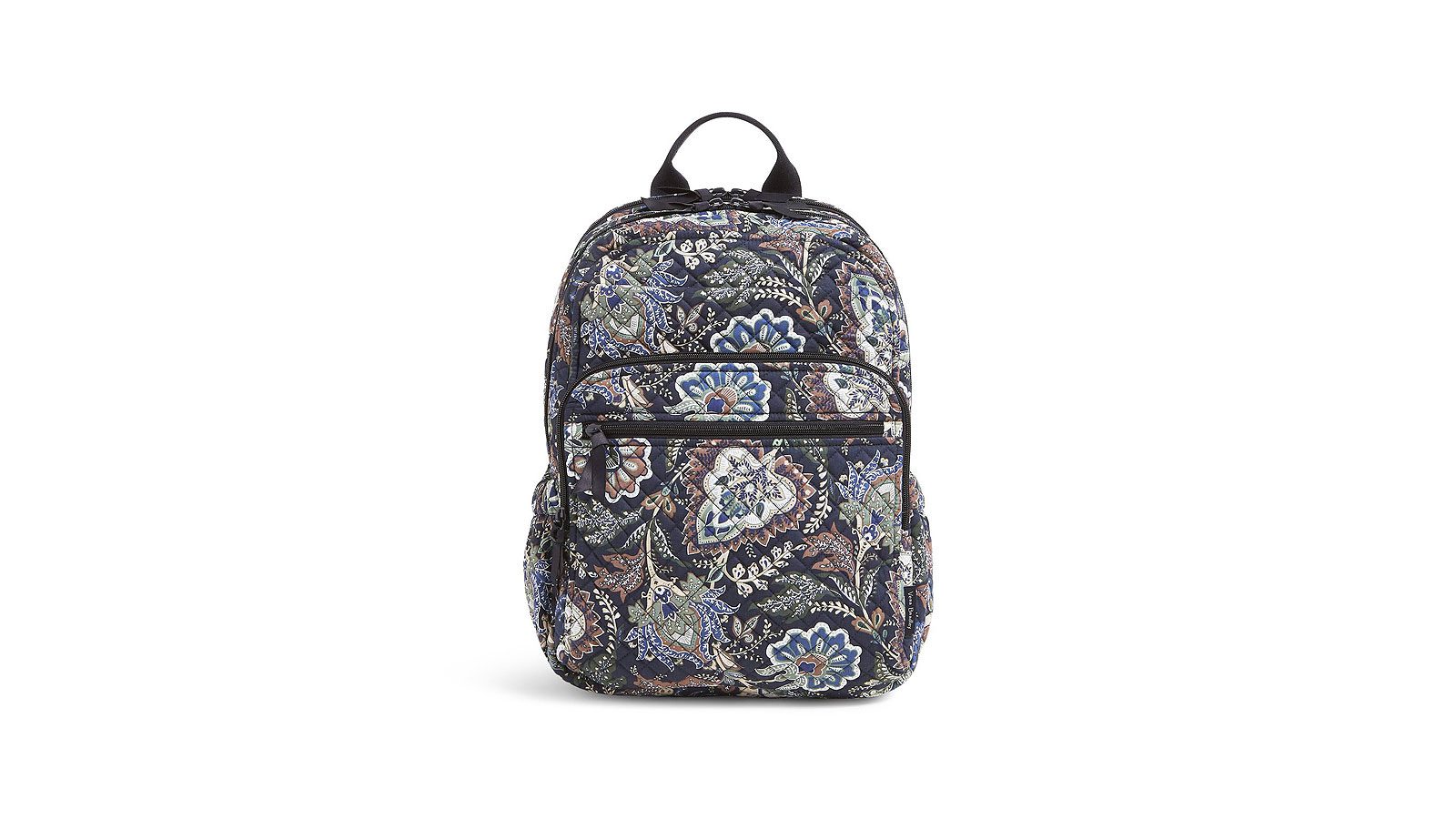 Having a good travel backpack is essential. Whether you're touring a theme park or racing through the airport, a backpack is an easy way to tote your necessities. If you're looking for a travel backpack by Vera Bradley, check out the XL Campus Backpack, which is packed with pockets and compartments.
BACKPACKS FOR KIDS: The Best Kids Backpacks for School, Travel & Sports
The exterior has two side slip pockets, a U-shaped front compartment, a front zip pocket, and hidden front and back zip pockets. The bag's interior features multiple compartments including a laptop compartment, and the backpack has padded shoulder straps for a comfort boost.
Rolling Work Bag
Looking for a wheeled suitcase that'll stand out amongst all the black and blue bags at baggage claim? Consider the Rolling Work Bag by Vera Bradley, which comes in floral prints (as well as plain black if that's your style). This travel bag's interior pockets include a laptop sleeve, mesh zip pocket, three mesh slip pockets, and adjustable compression straps for squeezing in as much as you can. It also has a lock and exterior zip pocket.
This article on Vera Bradley travel bags was originally published in January 2021. It has been updated to reflect the most current information.
More from FamilyVacationist: