Indoors got you down? Take heart: Tahoe is one of the best destinations in the world to play, eat, and even stay al fresco. Year-round outdoor activities abound South Lake Tahoe, offering countless things to do with or without kids.
Athletes thrive on the slopes of this alpine destination, downhill skiing in winter and mountain biking during summer vacation. More moderate movers can find plenty to do too, with abundant walking, hiking, and leisure cycling trails. And sedate sun worshippers also have options, from family beach vacations and boating opportunities to mini-golf and brewery patios.
Outdoorsy Things to Do in South Lake Tahoe
It's not just possible but often preferable to spend vacation days nearly entirely outdoors in South Lake Tahoe. Here are inspiring ways to hike, bike, paddle, ski, sled, ride, and even eat and sleep outdoors.
WEEKEND FUN: How to Plan the Perfect Wine Tasting Trip to Napa and Sonoma
1. Eating and Drinking in South Lake Tahoe
You don't need four walls to eat well in South Lake Tahoe. Patios, decks, docks, and waterfront lawns promise a restaurant experience with none of the shared indoor air. Artemis Lakefront Café mixes palate-pleasing Mediterranean fare with lake views and plenty of heat lamps for all-day casual dining, while Jimmy's Restaurant offers fire pits and fine dining.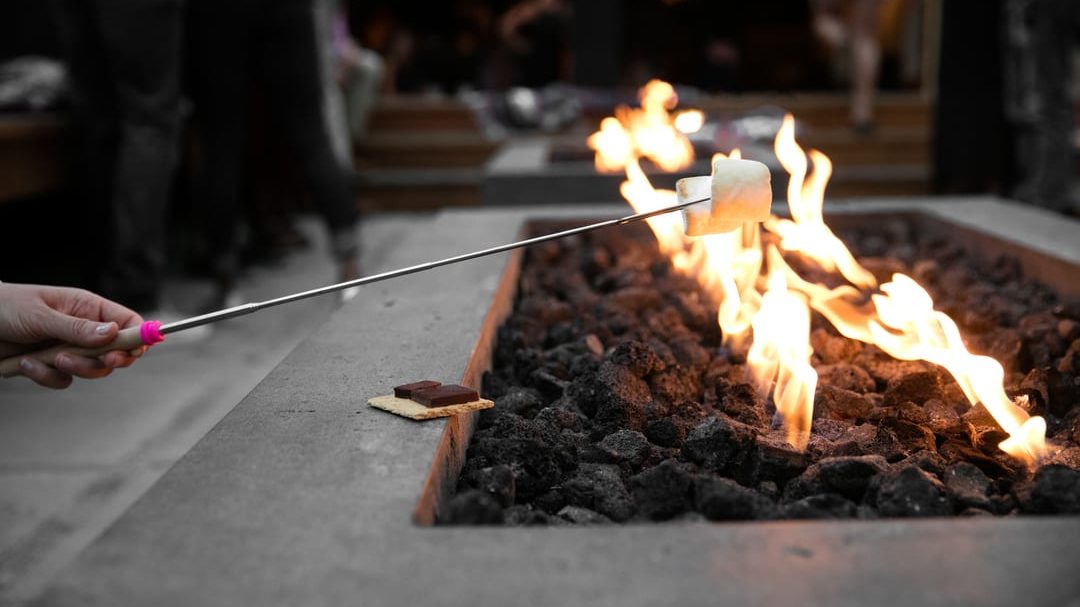 Al fresco brews are on tap around South Lake Tahoe. Find well-spaced outdoor seating and Tahoe-inspired beer that's brewed onsite at Cold Water Brewery and Grill. The Hangar Taproom and Bottleshop has a prime location on five acres of parklike grounds. Sidellis Lake Tahoe Brewery and Restaurant has picnic tables and heat lamps.
KID-FRIENDLY STAYS: 17 Kid-Themed Hotel Rooms That Will Delight the Whole Family
Lake Tahoe AleWorx has a laid-back backyard vibe complete with comfortable seating, fire pits, and a stage for live music. And South of North has a roomy outdoor area dotted with Adirondack chairs and fire pits.
2. South Lake Tahoe Downhill Skiing and Snowboarding
Lake Tahoe is famous for its Sierras-spectacular skiing, and South Lake Tahoe ups the ante by offering a world-class ski resort in town close to many of the city's hotels. Heavenly Mountain Resort starts in town at Heavenly Village, and crowns the mountain rising up behind South Lake Tahoe with 97 runs, 4,800 skiable acres, and 3,500 vertical feet, plus two terrain parks and the chance to ski between California and Nevada.
CENTRAL COAST: 13 Great Outdoor Activities for Families Around Pismo Beach
Other nearby ski resorts you can drive to within 45 minutes include Sierra At Tahoe and Kirkwood Mountain Resort.
3. Cross-Country Skiing
Cross-country skiers in South Lake Tahoe join a tradition that goes back to the 1850s, when famed postal carrier Snowshoe Thompson transported mail over the Sierras by ski. Find groomed and marked trails at Camp Richardson Historic Resort and Marina and Lake Tahoe Community College's Nordic Center.
LODGE LIFE: 12 Best National Park Lodges in the U.S.
A bit farther out (but still pretty close), find more groomed trails at Kirkwood Mountain Resort. For a more DIY approach, try cross-country skiing at Bijou Park; along South Lake's snowed-over bike paths and beaches; and at Tallac Historic Site.
4. Tubing and Sledding
Speed, fun, and a low center of gravity: that's the joy of snow tubing and sledding. Sledding requires no expensive lessons or gear, just a good hill and a sense of adventure. There are plenty of great free and paid options for winter sledding and tubing. You'll find groomed trails and saucer and tube rentals at Hansen's Resort and Adventure Mountain, or join the free fun at Sawmill Pond or Kahle Park.
COOL RUNNINGS: 11 Best Winter Vacation Ideas for Families
5. South Lake Tahoe Hiking
Lake Tahoe is ringed with some of the nation's most beautiful hikes, and the lands near South Lake are no exception. You can take your pick between hiking trails that kick off from the city of South Lake Tahoe and trailheads that you'll need a car (and sometimes a good map) to get to. Lakeside hikes range from easy strolls to challenging climbs.
QUICK ESCAPES: 9 Girls Trip Ideas for a Perfect Mini-Getaway
Or, hike your way toward the granite landscapes of neighboring Desolation Wilderness. In the hills and mountains above South Lake Tahoe, you'll find lakes, waterfalls, wildlife, and the kind of views that turn casual visitors into lifelong fans of Tahoe.
6. Biking around South Lake Tahoe
The abundance of bike shops lining the streets of South Lake Tahoe are a clear hint at what avid mountain bikers and road cyclists already know: The Lake Tahoe area is a great biking destination. Though you can find incredible trails for all levels all around Tahoe, there's a pleasing concentration of trail options in and near South Tahoe.
ON THE GO: 8 Best Baby Bike Seats and Trailers
Thrill-seeking experts will love the Saxon Creek Trail (AKA Mr. Toad's Wild Ride) and the nearby Flume Trail. Casual cyclists looking for beautiful paved trails can opt for the family-friendly Pope-Baldwin Bike Path that connects Pope Beach and Baldwin Beach, or the Rabe Meadow Bike Path.
7. Horseback Riding
Saddle up for a day trip into Lake Tahoe's beautiful backcountry. Trail riding in South Lake Tahoe blends forest excursions with lake views as you ascend. Billing itself as socially distant but close to nature, one- and two-hour guided trail rides at Zephyr Cove Resort Stables offer outdoor fun for riders seven and older. At the Camp Richardson Corral, riders six and older can sign up for trail rides, hay rides, pony rides, and winter sleigh rides.
SMOOTH RIDES: 11 Best Dude Ranches in the U.S. for Families
8. Boating
South Lake Tahoe is the perfect launch point from which to explore more of beautiful Lake Tahoe by boat. You're well-placed for a jaunt to jaw-droppingly beautiful Emerald Bay and its diminutive Fannette Island, or for simply tooling around the 191 square miles of alpine lake.
GOLDEN STATE: 7 Affordable California Vacation Ideas for the Whole Family
Bring your own boat, get an inspection seal, and launch from South Lake; or rent a boat for a few hours or days from Camp Richardson or the Lakeside Marina. Not so into the idea of captaining your own vessel, but still want the thrill of the lake? Camp Richardson offers summer cruises and water taxi services, and the stately M.S. Dixie II sails from Zephyr Cove Marina.
9. Lake Tahoe Water Sports
Let's just put the disclaimer right here at the top: Lake Tahoe is cold. Even in summer, when plenty of brave souls swim and splash in its bright blue waters, it's still pretty chilly. But don't let the temperatures deter you from experiencing all the joy of Lake Tahoe water sports. Jet skis, kayaks, stand-up paddleboards, parasailing, and pedal boats are just some of the ways people play near shore.
SUN AND SAND: 11 Beach Essentials for Every Sun-Soaked Vacation
Rental outfitters and tour companies abound; get an overview of the options on a site like Viator. And if you're looking for something a little different, Clearly Tahoe offers transparent kayaks that let you peer down into the famously clear depths of Lake Tahoe as you paddle.
10. Bonus: Sleeping
South Lake Tahoe has plenty of great hotels and vacation rentals, but if you want to go full al fresco on your Tahoe vacation, you can extend outdoor days into evenings under the stars at campgrounds in South Lake Tahoe.
LUXURY CAMPING: 10 Family Glamping Resorts Where You Can Get Away from it All
There's a little of everything when it comes to family camping in South Lake Tahoe. Find water-view campsites and sites tucked into the forest. Opt for tent camping sites or full RV hookup options. The city-run Campground by the Lake offers a central location and is next to a swimming pool, sports fields, playgrounds, bike trails, and golf course. Camp Richardson has multiple tent campgrounds plus a full RV village along with a full-service marina, stables, and shops and eateries.
There's also lovely camping at Fallen Leaf Lake, a smaller lake next to Lake Tahoe and close to South Tahoe. A few more minutes down the road will get you to the campgrounds around Emerald Bay State Park.
More from FamilyVacationist:
Posted: December 12, 2020
Updated: June 8, 2022