Decades ago, people fled cities for fresh air and "Wild West" experiences when they needed to refresh the soul. And, well, history tends to repeat itself. Many families are still seeking to get off the grid with a dude ranch vacation. You can breathe in the fresh air, relax on the deck of your private cabin, or the watch the sunsets on horseback at the best dude ranches across the U.S. and Canada.
Why You Should Take a Dude Ranch Vacation
You can find guest ranches perfect for a digital detox in every corner of the continent, which means there's almost certainly one within driving distance of your home base. That extra bit of convenience (not to mention the built-in fun of a family road trip) makes dude ranches uniquely suited to family vacations.
Of course, families choose dude ranch vacations for the wide open space, too. Many dude and guest ranches are situated on immense pieces of land. From thousands of acres of ranch land to adjoining national forests and open space, you might ride for hours and never see another person—just wildlife.
Best Dude Ranches for Families
From the Wild West to the Golden State, here are the best dude ranch vacation destinations for families across North America.
LUXURY CAMPING: 10 Family Glamping Resorts Where You Can Get Away from it All
1. Rainbow Trout Ranch
Antonito, Colorado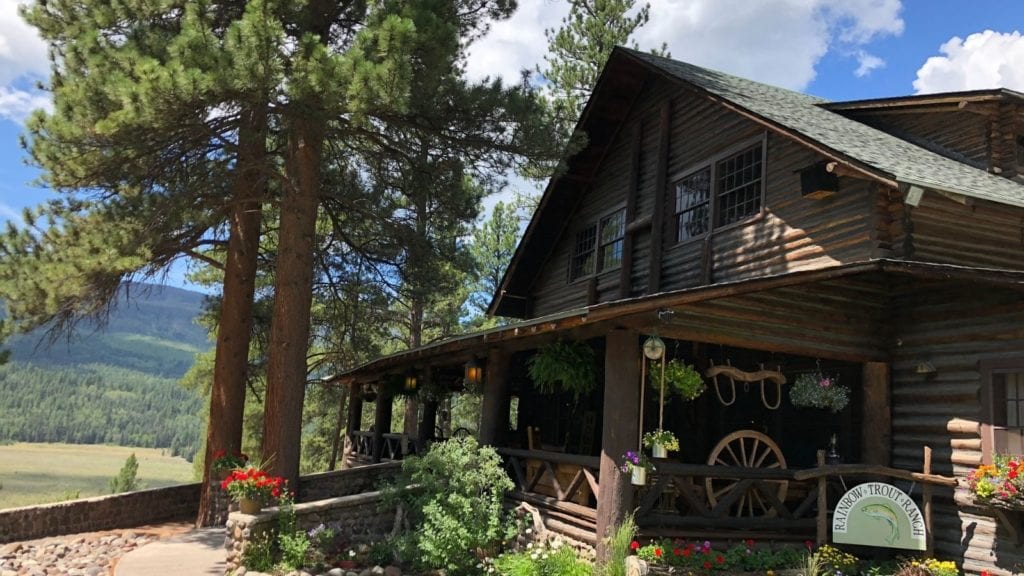 Situated outside of Antonito in the Rocky Mountain state, Rainbow Trout Ranch is one of the most remote dude ranches in Colorado. There are 16 log cabins onsite, all of which have fireplaces and can sleep anywhere from one to eight people. And, nestled on 600 acres surrounded by national forest, the ranch has one of the most spectacular wooden lodges in the world, too—it's the second largest wooden lodge built West of the Mississippi.
LODGE LIFE: 12 Most Iconic National Park Lodges in the U.S.
The lodge's enormous wraparound deck offers vistas of the horse pastures and corrals, and the only sounds are from wind blowing through the pines. Seclusion and sanctuary await those who choose this ranch for their family vacation.
2. The Hideout Lodge and Guest Ranch
Shell, Wyoming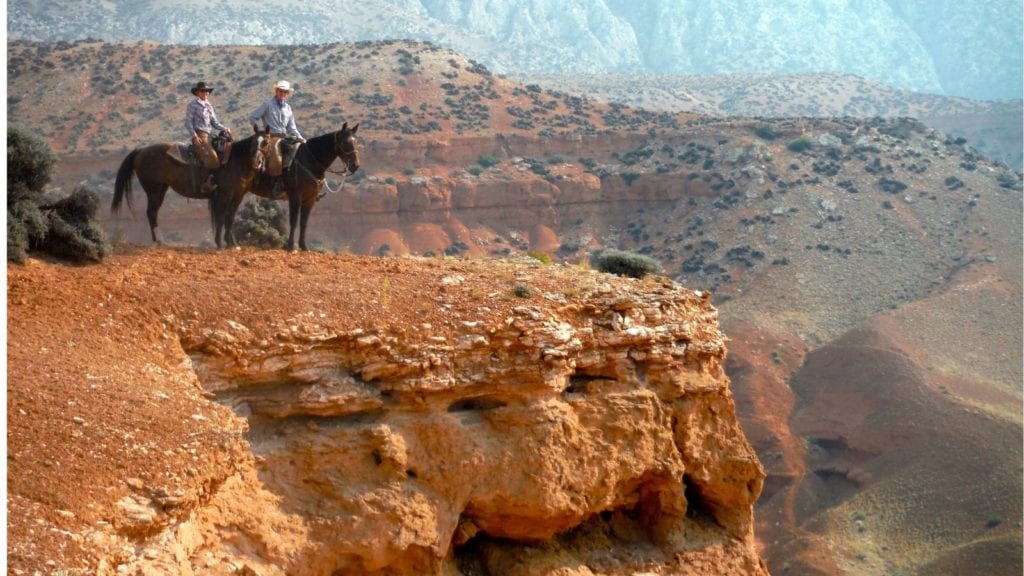 East of Cody and Yellowstone National Park, the Hideout Lodge and Guest Ranch limits guests to approximately 25 riders weekly. With so few guests, the ranch's 130 horses and wildlife outnumber vacationers.
MAKE MEMORIES: 21 Best Family Vacation Spots in the U.S.
Head here to truly unplug and relax: The ranch is adjacent to 650,000 acres of tremendous scenery, and altitudes on the terrain range from 4,200 to 13,100 feet. With so much space, you'll seldom see the same trail (or people) twice.
3. Three Bars Guest Ranch
Cranbrook, British Columbia, Canada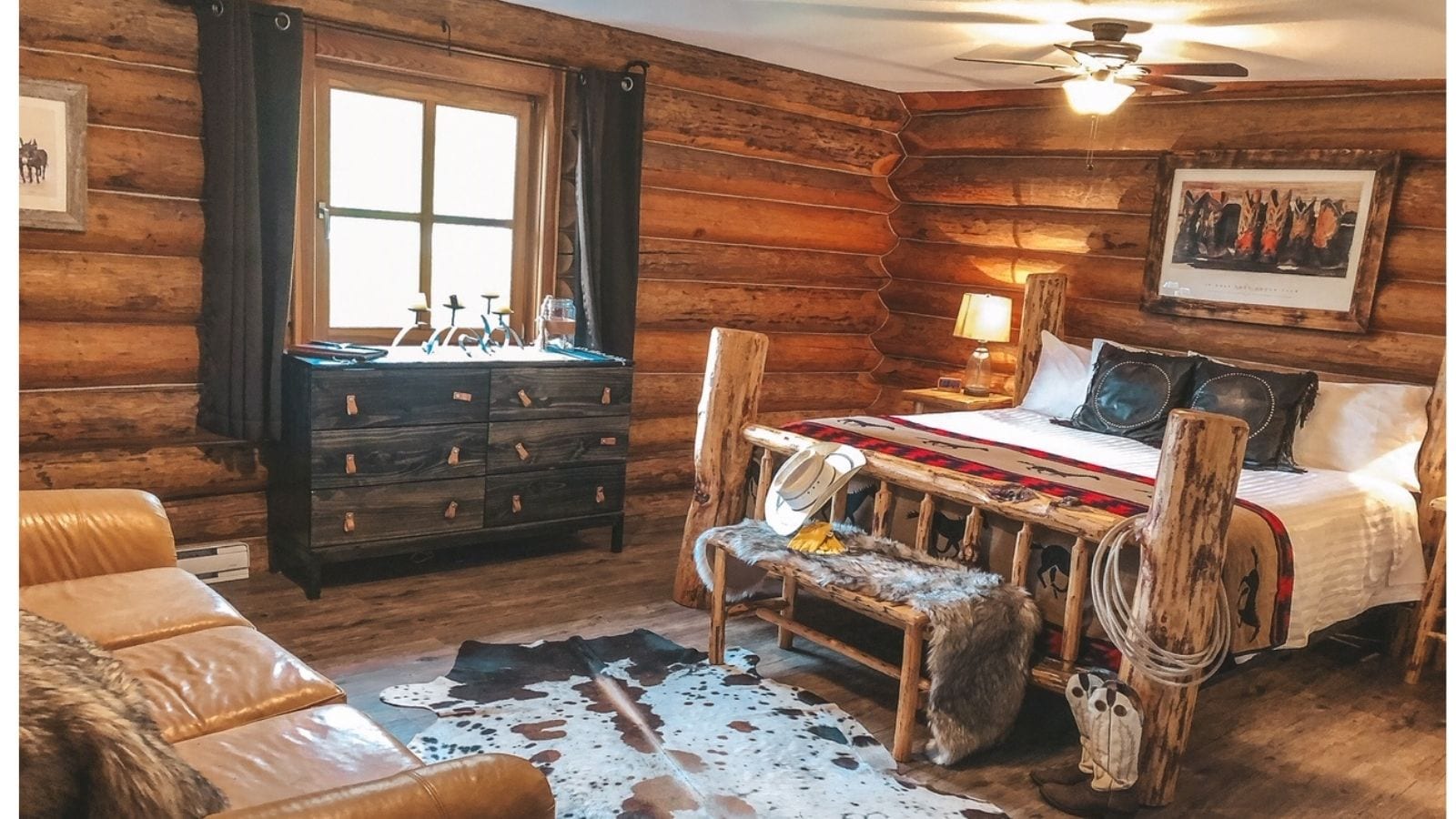 The leading dude and guest ranch north of the border is intimate yet still sizable enough for you to meet new people throughout a weeklong stay. Located just south of Banff in Canada's Valley of a Thousand Peaks, Three Bars Guest Ranch maintains its rustic vacation feel by limiting guests to no more than 50 at a time.
FAMILY FUN: 17 Most Kid-Friendly Family Resorts in the U.S.
Among other family-friendly activities, the dude ranch offers a world-class horse program, in-house rafting trips, natural stone fly fishing, hiking, biking, skeet shooting, and evening programming. There's also an outdoor heated pool, hot tub, tennis court, gym, and petting zoo, too.
4. Bar W Guest Ranch
Whitefish, Montana
One of a handful of year-round dude ranches near Glacier National Park in Montana, Bar W Guest Ranch only allows 35 guests at a time, making it easy for your whole family to explore the 3,000 acres of ranch property by foot, water, and horse without running into any crowds.
MAKE MEMORIES: 50 Family Vacation Ideas for a Trip They'll Never Forget
The endless list of fresh-air activities—swimming, mountain biking, archery, shooting sports, river rafting, rock climbing, cattle work, bird watching—will have everyone asleep by sunset in cabin suites, glamping tents, the Gate House, or Main Lodge.
5. Western Pleasure Guest Ranch
Sandpoint, Idaho
Ever dreamed of renting out an entire dude ranch with just three or four other families? This is the place to do it. Western Pleasure Guest Ranch is a year-round, family-owned and operated dude ranch in Idaho with a guest capacity of 20. It's perfect for the family reunion.
WILDERNESS FUN: 13 Best National Parks to Visit in Winter
In the fall, winter, and spring, the ranch operates as a B&B, making it an ideal space to get away from crowds and enjoy some quality time with the kids. There are trail rides available year-round. Late-season snow makes for sunny days of snow shoeing, cross-country skiing, or bird watching in solitude.
6. Triangle X Ranch
Moose, Wyoming
Saddle your horse at Triangle X Ranch, a five-generation guest ranch located near Jackson Hole, where you can ride right into Grand Teton National Park, Bridger Teton National Forest, and Bridger Teton National Wilderness. The ranch is an authorized concessionaire of the National Park Service and an authorized permittee of the U.S. Forest Service, which equates to millions of acres of riding territory in one of the most remote areas in the nation.
BIG FAMILIES: 13 Best All-Inclusive Resorts for Families of 5+
Accommodations at the dude ranch are simple (think rustic cabins) and house between one and four bedrooms. There are 20 guest cabins in total.
7. Paradise Guest Ranch
Buffalo, Wyoming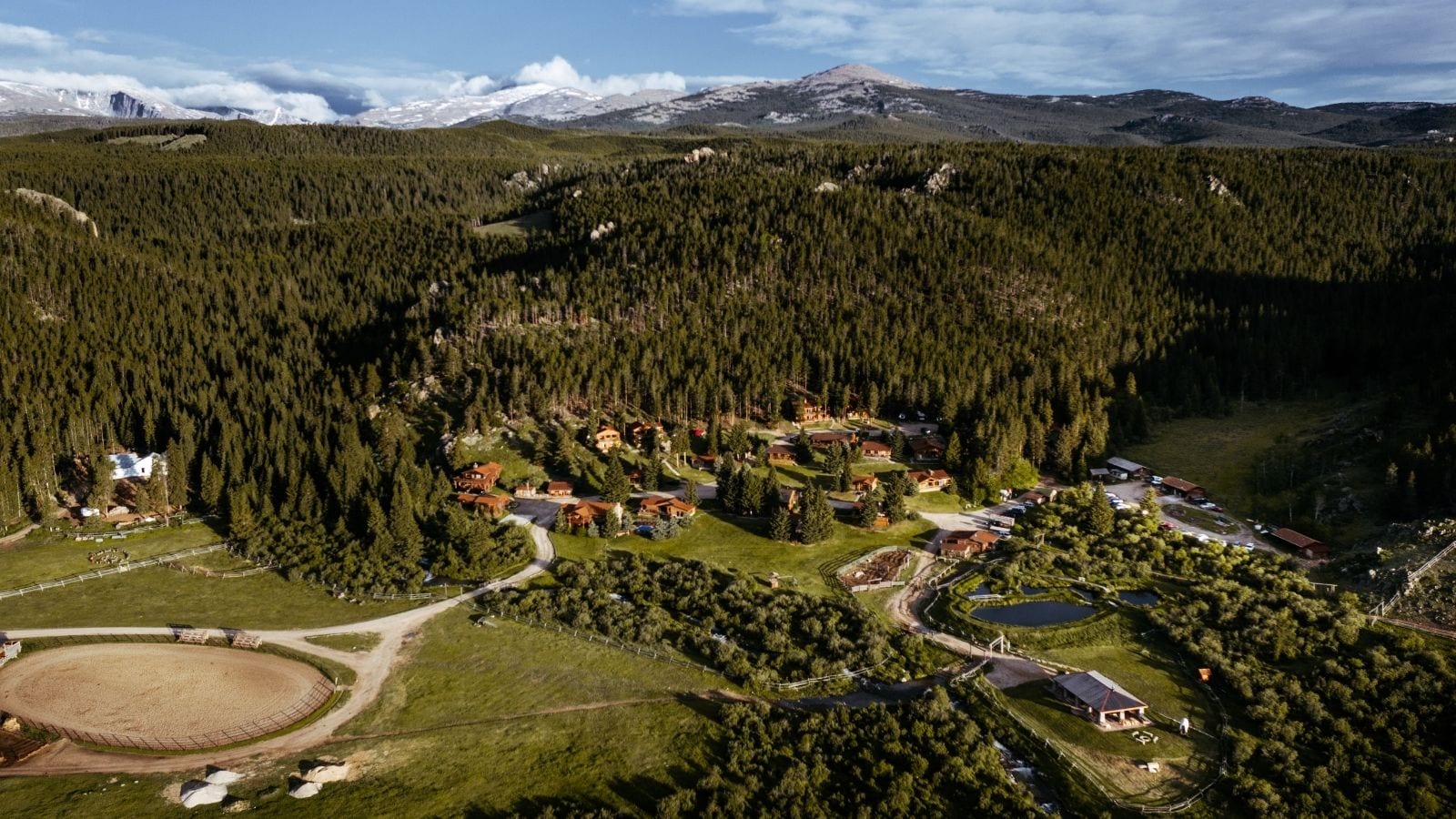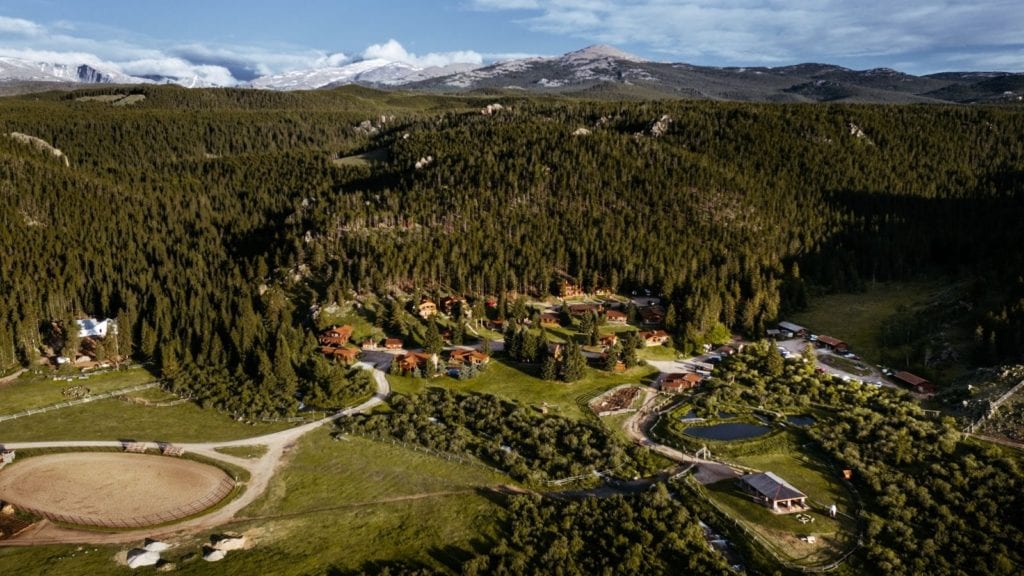 May through October, the century-old Paradise Guest Ranch can accommodate 70 guests (there are some adults-only weeks) for a plethora of outdoor adventures, including fly-fishing, hiking, mountain biking, horseback riding, archery, and outdoor evening programs under the stars.
SUN SAFE: 13 Kid-Friendly Sunscreens the Whole Family Can Use
When finally exhausted, you can climb into a comfy bed in your rustically elegant log cabin with one, two, three, or four bedrooms.
8. Averill's Flathead Lake Lodge
Bigfork, Montana
Situated on the shores of Flathead Lake in Bigfork, Montana, Flathead Lake Lodge is home to some of the most spectacular landscape in America. Owned and operated by a third-generation family, the lodge evokes the spirit of yesteryear while offering all-inclusive family vacation experiences that include unlimited horse riding, water sports, and homemade meals. Adults-only stays and destination weddings are also available in the spring and fall.
9. Alisal Guest Ranch and Resort
Solvang, California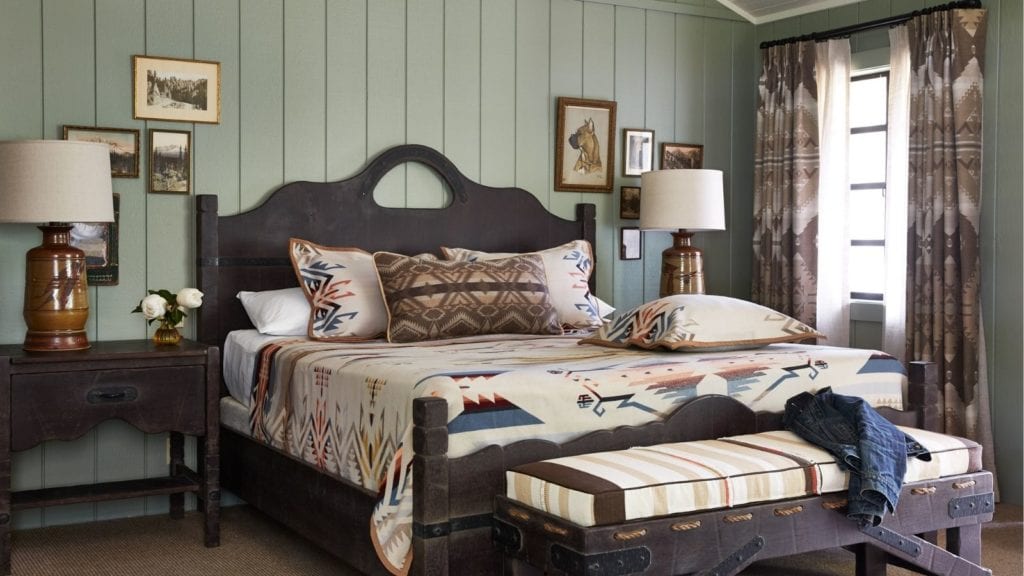 Children especially love the "Lil Riders" trail riding program at Alisal Guest Ranch and Resort, a luxurious dude ranch set on 10,000 acres in Santa Barbara's Wine Country. In the barnyard, kids can help staff collect eggs each morning. Other activities include hiking, bicycling, arts and crafts, golf, and an onsite spa.
GOLDEN STATE: 7 Cheap California Vacation Ideas for Families
Want to learn how to barbecue like a pro? Don't miss BBQ Bootcamp, one of Alisal Guest Ranch's signature experiences. Families stay in studios (for up to three guests) and suites (up to five people).
10. C Lazy U Ranch
Granby, Colorado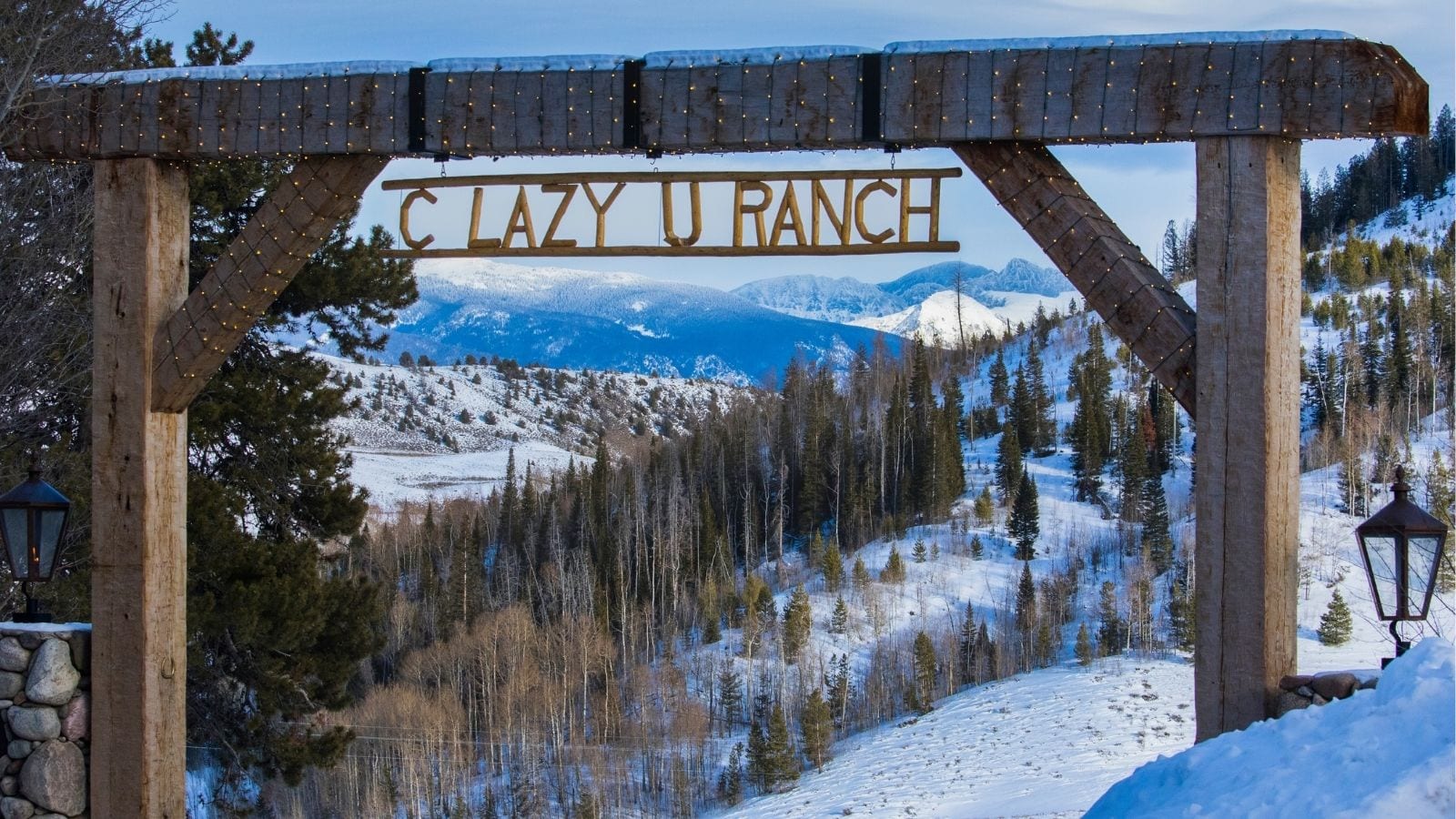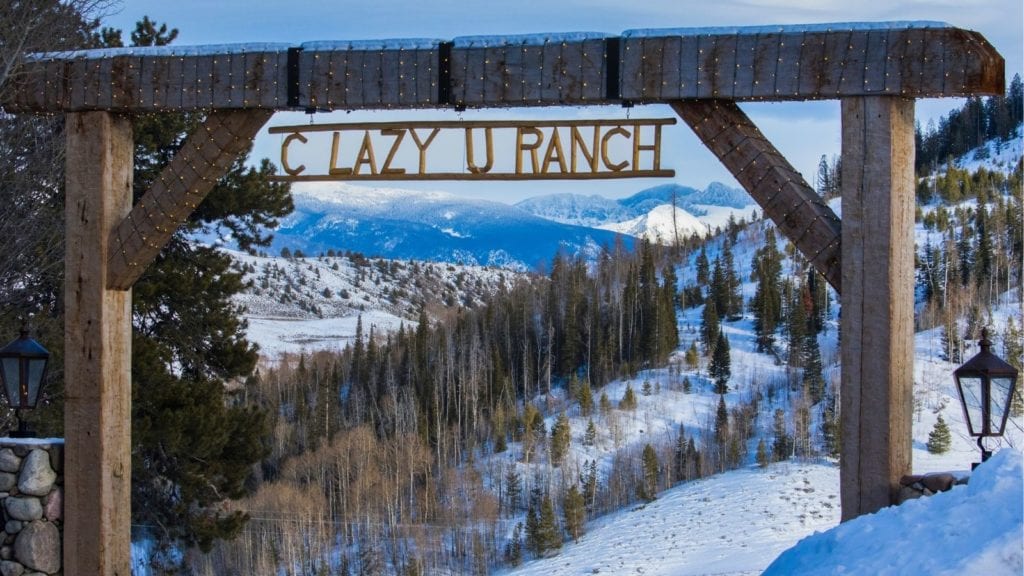 If you've ever considered a dude ranch vacation, chances are you've heard of C Lazy U Ranch. Located in Granby, Colorado (close to Rocky Mountain National Park), this all-inclusive guest ranch has something for the whole family, from classic ranch activities such as trail rides to surprising activities that include a ropes course and ziplining.
BEST KIDS CLUBS: 9 Fun Hotels for Kids That Are Way Beyond the Ordinary
The resort offers seasonal children's programs for ages three to 17, and is especially ideal for a family reunion.
11. Tanque Verde Ranch
Tucson, Arizona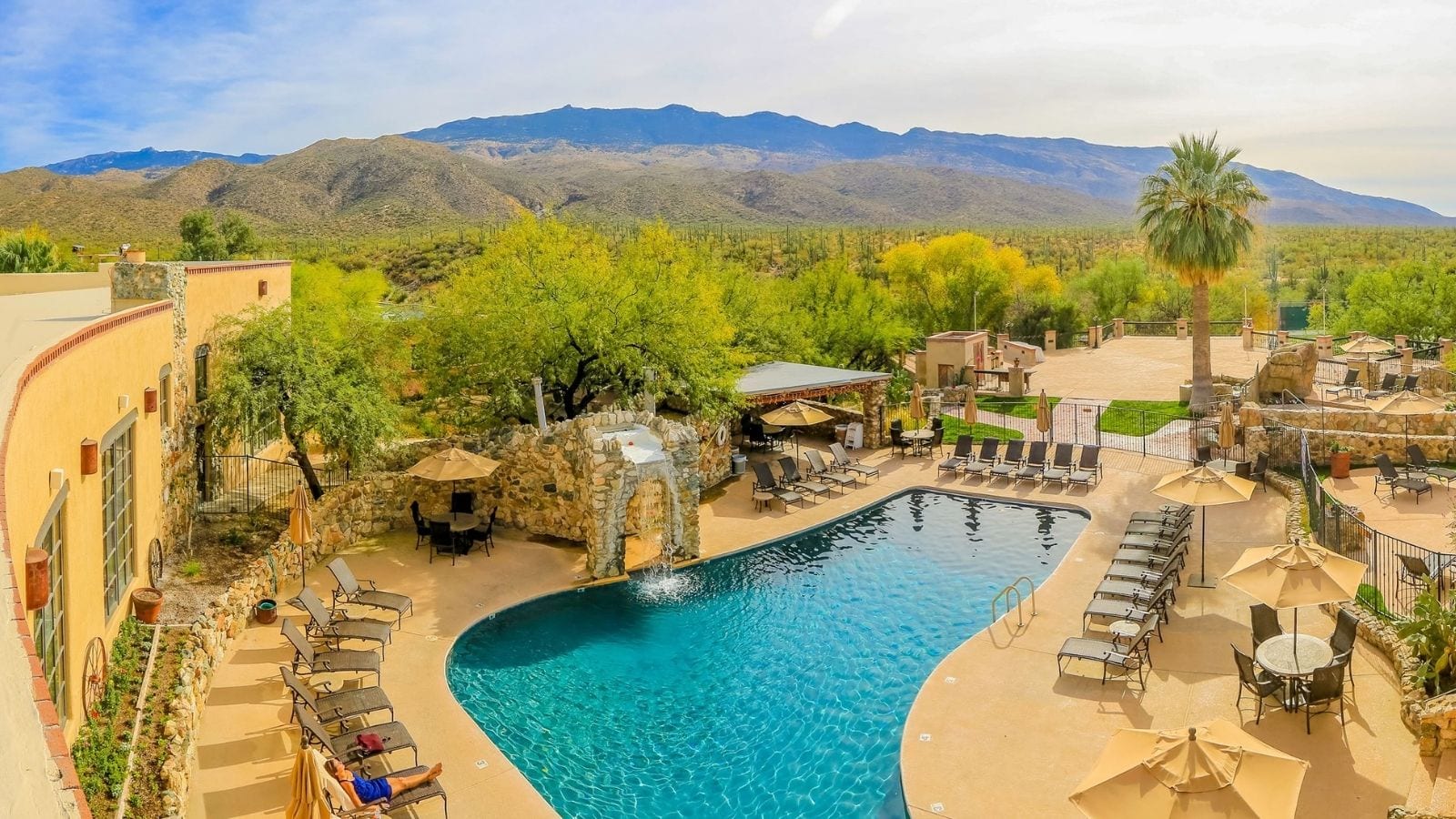 Located in Tucson, Arizona, Tanque Verde Ranch offers countless activities for children, including horseback riding, arts and crafts, swimming, and nature programs. Children are separated by age group in the Daily Kids Program, which is covered in all-inclusive rates, and there's also a Summer Overnight Camp and kids' camp, the latter of which is offered year-round.
MORE DUDE RANCHES: 7 Kid-Friendly Arizona Dude Ranches with Something for Everyone
Parents will enjoy hiking, mountain biking, Mountain Adventure Rides, and the spa. Be sure to take advantage of a Breakfast Ride and a Cowboy Cookout, two unique dining experiences the whole family will love.
More from FamilyVacationist: