Monterey County's stunning coastline and majestic redwoods add up to an eyeful of postcard-worthy scenery. But as beautiful as it all is, my kids are tough customers who aren't satisfied with beach resorts and Mother Nature's spectacle alone. They like active things to do, which is why Monterey is one of the best family vacation spots for all of us—because in addition to the scenery, it also has a wealth of family-friendly, fresh-air pursuits and several kid-friendly attractions.
Located in Central California, Monterey County is a fun family road trip idea and an easy drive from both Southern California and the San Francisco area. The 21 Monterey beaches and 99 miles of Pacific coastline are straight out of a Beach Boys song, presenting the possibility to splash, dive, surf, sail, kayak, and watch wildlife all in one single California vacation.
Best Things to Do in Monterey with Kids
With plenty of wide-open spaces, salty sea air, and outdoor activities, there's no shortage of fun things to do in Monterey with kids.
SUN AND SAND: 11 Best Family Beach Vacations in the U.S.
1. Take a Whale Watching Tour from Old Fisherman's Wharf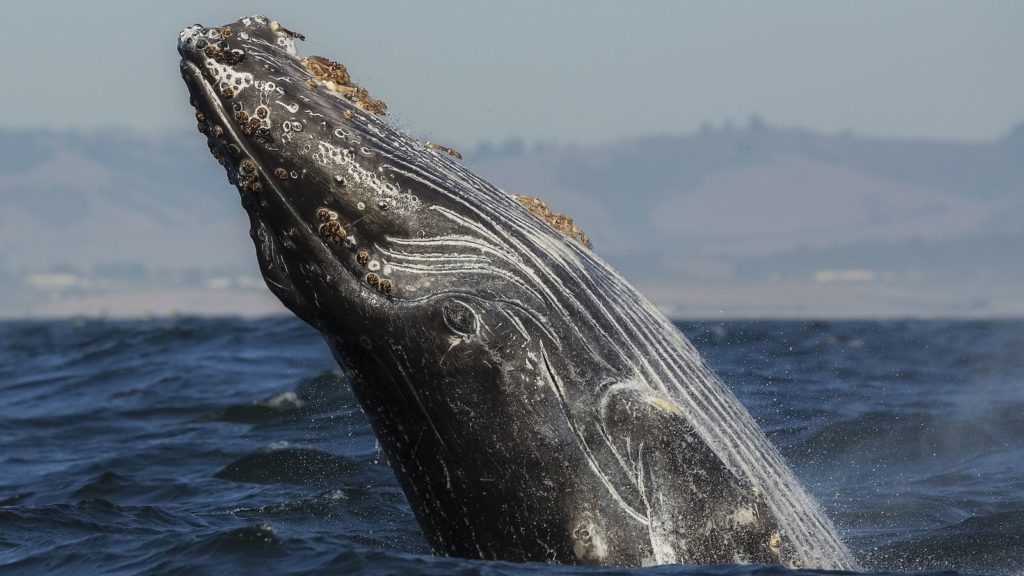 Chartered whale watching tours are available from Old Fisherman's Wharf in Monterey and Moss Landing. You may spot gray whales, humpbacks, blue whales, minke whales, fin whales, orcas, dolphins, and more. While you probably won't see all of these glorious creatures in one visit, sea lions, the most common marine mammal in Monterey County, are frequently seen sunbathing.
WATER WORLDS: 14 Best Indoor Water Park Resorts in the U.S.
2. Visit the Monterey Bay Aquarium
The Monterey Bay Aquarium attracts nearly two million visitors annually, who come to view the 300,000 marine plants and animals that live in one of the best aquariums in the U.S. (and indeed the whole world). It's dedicated to marine research and a bona fide conservation message permeates all aspects of the aquarium. Kids may explore coral reefs, observe tropical sharks, and marvel over black-footed penguins.
BRING THE WHOLE GANG: 9 Napa Valley Hotels That Welcome Kids and Families
The Outer Bay Wing has a million-gallon tank that depicts the open ocean and a three-story kelp forest. There are plenty of hands-on opportunities, including trying on marine animal costumes and creating your own tide pools.
3. Go for a Paddle in the Monterey Bay National Marine Sanctuary
The Monterey Bay National Marine Sanctuary offers numerous open-water activities, including Adventures by the Sea's two-hour kayaking tour departing from Breakwater Cove. This small-group tour is led by an expert guide who will teach your family the fundamentals of paddling and introduce you to some of the best spots to view sea otters and harbor seals.
SAMPLE THE LOCAL WINES: How to Plan the Perfect Wine Tasting Trip to Napa and Sonoma
4. Commune with Nature at Pinnacles National Park
At Pinnacles National Park, kid-friendly outdoor activities range from hiking to birdwatching to rock climbing. It is also a perfect outdoor classroom for lessons in geology, botany, and biology. And this California national park teems with wildlife, including the endangered California Condor.
NO PASSPORT NEEDED: 19 Best All-Inclusive Resorts in the U.S. for Families
5. Take a Hike on Any of Monterey's Many Hiking Trails
Monterey County's hundreds of hiking trails guarantee something for everyone. Limekiln State Park is located in the steepest coastal canyon in the continental United States, and some of the area's oldest towering redwood groves only add to the unique appeal.
PLAY ALL DAY: 10 Best Things to Do Outdoors in South Lake Tahoe
In the 1870s and 1880s, workers quarried limestone here and smelted it in the wood-fired kilns, giving the park its name. Families should enjoy the short Limekiln Trail, with breathtaking scenery of the Monterey area and an up-close view of the historic kilns.
6. Stroll around Charming Carmel-by-the-Sea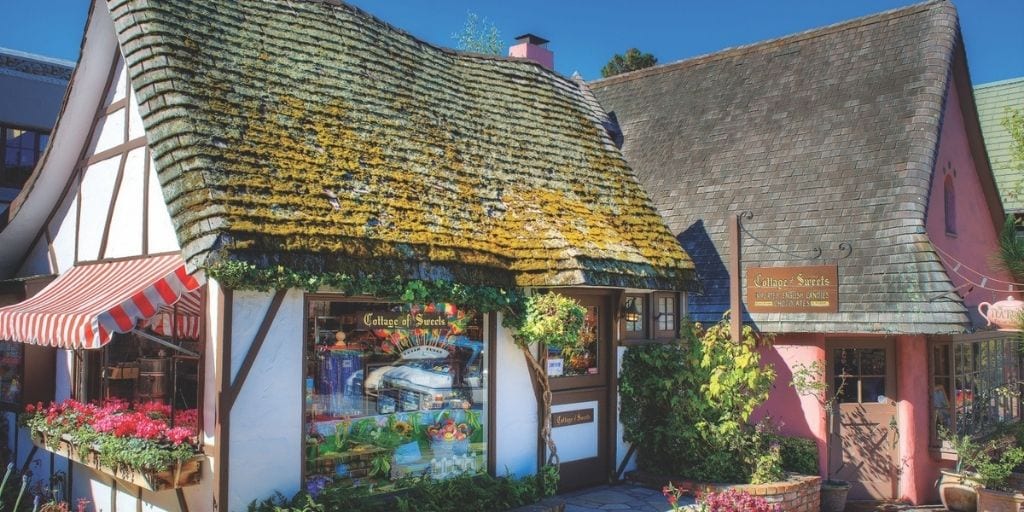 Fairytale-pretty Carmel (also called Carmel-by-the-Sea) is a one-square-mile village perfect for strolling. With more than 100 art galleries, this compact town is a visual treat. Kids should get a kick out of some of the town's quirky laws prohibiting street addresses, chain restaurants, neon lights, and even wearing high heels without a permit.
FIND A DEAL: 12 Best Hotel Booking Sites for Cheap Prices
If you're traveling with a pet, don't miss visiting dog-friendly Carmel Beach. Spend the night in Carmel and you'll enjoy a free morning meal as every lodging property in the town includes breakfast with a room booking.
7. Get Friendly with the Butterflies at a Monarch Butterfly Sanctuary
Each year, thousands of monarch or milkweed butterflies pass through Monterey on their annual migration. The Monarch Butterfly Sanctuary in Pacific Grove is one of the largest monarch overwintering sites in America.
RENT A CAR: 10 Best Car Rental Booking Sites for Cheap Prices
The monarchs arrive in October after a 2,000-mile migration and overwinter until February. They cluster in a group of pine, cypress and eucalyptus trees in town, which has given Pacific Grove the well-deserved moniker "Butterfly Town, U.S.A."
8. Visit an Authentically Restored Franciscan Mission
Considered the most authentically restored Franciscan mission, the Carmel Mission was founded in 1770 and moved to its current site a year later. The beautiful grounds include gardens and a serene courtyard. The galleries give insight into the history of the Monterey Peninsula and all of California's 21 missions.
CENTRAL COAST: 13 Great Outdoor Activities for Families Around Pismo Beach
9. Dig into Natural History at the Pacific Grove Museum of Natural History
Explore the county's diverse plant life, animal species, and geology at the Pacific Grove Museum of Natural History. There are many interactive opportunities, including digging in the garden's fossil pit and learning to weave baskets.
10. Take an Unforgettable Road Trip Along Highway 1
Driving along Big Sur, an unincorporated area of approximately 70 miles of rugged coastline along Highway 1, is considered one of America's most iconic road trips. It's undeniably one of the most scenic, with eye-popping views around every twist and turn.
HIT THE ROAD: 10 Best RV Road Trips in the U.S. for Families
Along the way, COAST Big Sur is an eye-catching place for a pit stop. The exterior features three enormous water tanks fashioned with 2,000-year-old redwood slabs, while the interior space is now home to a boutique with a unique selection of artisanal crafts and a world-class gallery space. Bring your appetite as COAST Big Sur features an elevated casual café with a stunning view of the California coastline from an expansive rooftop terrace.
More From FamilyVacationist: