Road trips are a classic vacation idea for families, and hitting the road in an RV or mobile home is a great way to take the quintessential road trip experience to the next level. With an RV road trip, you're literally bringing your hotel room along for the ride, so there's no worrying about clean accommodations, packing and unpacking at each stop, or even finding a restaurant along the way. RVs also make it easier to bring the family pet or road trip with a baby, too.
The Best RV Destinations and RV Vacation Ideas for Families
The best RV vacation ideas range from short weekend trips to weeklong (or longer) RV trips, and once you arrive at your destination you can park your RV, unhook your tow vehicle, and drive to local attractions. (If you opt for a drivable motorhome, you may want to tow a vehicle behind as a runaround vehicle.) Wondering where to go on your RV road trip? Here are the best RV destinations in the U.S. for all different kinds of families and interests.
WHERE TO STAY: 10 Best Campgrounds and RV Parks for Families
1. Best RV Road Trip Route for Families with Little Kids
Orlando to West Palm Beach – 3 Stops, 170 Miles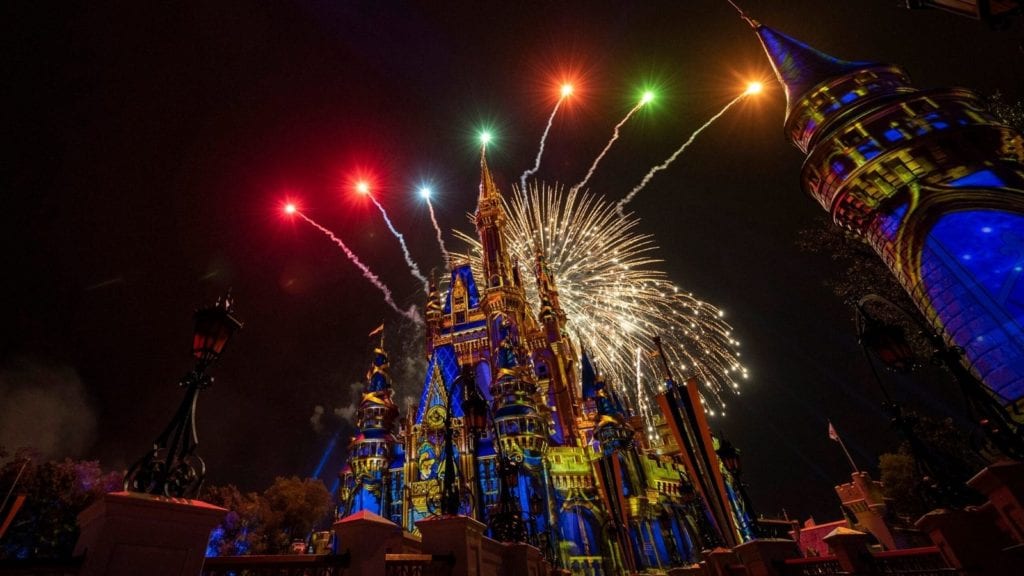 "Keeping everyone entertained is the key to a successful vacation," says RV aficionado Amanda Adler of SabbaticalfromSuburbia.com. And with world-renowned Orlando theme parks like the Harry Potter areas at Universal Studios and the Star Wars land at Disney's Hollywood Studios, not to mention white sand beaches, animal explorations, and family campgrounds overflowing with action-packed amenities, a Florida RV road trip truly offers something for every member of your traveling party.
NO HIDDEN FEES: 7 Best Florida All-Inclusive Resorts for Families
Kick off your road trip route with a stay at one of the best Disney World hotels in Orlando, Disney's Fort Wilderness Resort and Campground, where your family will have access to a robust lineup of activities, including daily campfire sing-a-longs with Chip 'n' Dale, Disney movie nights, and convenient boat service to Magic Kingdom.
Next, head south to the small town of River Ranch, where you can park your RV at a family glamping resort and dude ranch, Westgate River Ranch Resort and Rodeo. The property offers everything a young cowpoke could possibly desire: a petting farm, airboat and swamp buggy rides, horseback riding, mini golf, rock climbing, and a thrilling Saturday night rodeo.
Of course, no RV road trip to the Sunshine State would be complete without a visit to the beach. Head for South Florida, where you'll have your pick of tropical beaches as you cruise along the Atlantic Ocean. Opt for a stop at the kid-friendly waters of Carlin Park in Jupiter or Loggerhead Park in Juno Beach, then check out real loggerheads at nearby Loggerhead Marinelife Center, a sea turtle conservation center.
LEAVE THE KIDS AT HOME: 10 Best Hotels for Romantic Getaways in Florida
Make your home base for the last leg of your adventure the West Palm Beach / Lion Country Safari KOA Journey, which offers the unique experience of camping next to hundreds of animals at the drive-thru Lion Country Safari. Kids will delight in seeing water buffalo, alpaca, lions, and kudu roaming freely, making it the perfect finale to an unforgettable Florida family vacation in your RV.
2. Best RV Road Trip Route for Families with Big Kids and Tweens
Knoxville to Asheville via Pigeon Forge – 3 Stops, 270-Mile Loop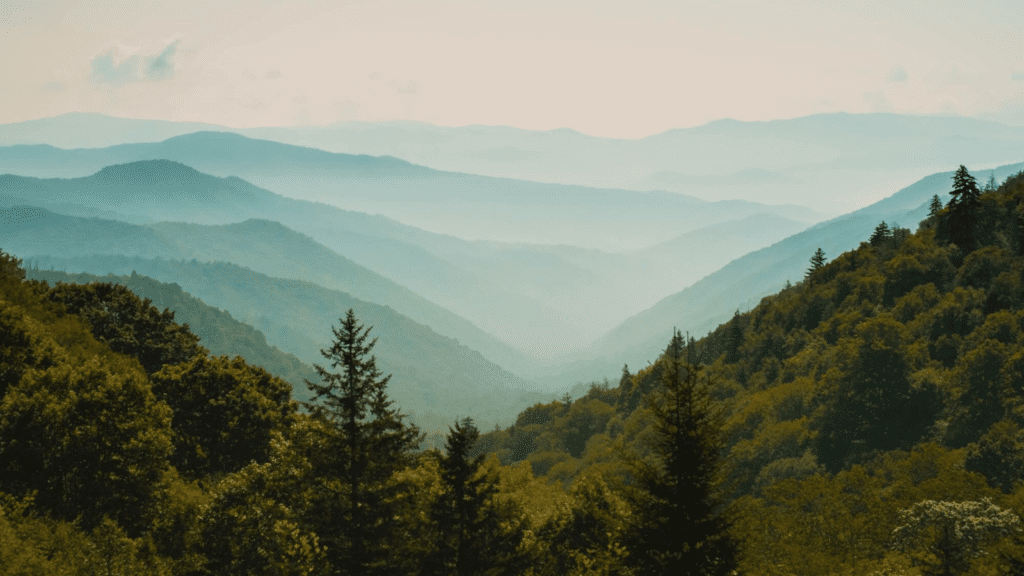 This Appalachian RV vacation winds through the hollows of eastern Tennessee and western North Carolina, taking in Dolly Parton's Smoky Mountain home and the quirky arts community of Asheville Start in Knoxville and head east to Pigeon Forge, where you will find the Dollywood theme park. Thrill seekers in the family will love Dollywood's roller coasters such as Lightning Rod, Thunderhead, and Wild Eagle, and adults will love watching craftsmen create hand-blown glass, candles, and artwork. Camp at Pigeon Forge's Jellystone Park just two miles from Dollywood.
SUNNY DAYS: 11 Best Summer Vacation Ideas for Families in the U.S.
Monica Baer of American Coach recommends venturing deeper into the Smokies across the North Carolina state line to Asheville. The mountains surrounding Asheville are home to incredible hiking trails, many of which reward hikers with waterfall views. Those who'd like a scenic RV road trip through the mountains can hop on the Blue Ridge Parkway and stop at any of the designated outlooks for sweeping vistas and gorgeous photo opportunities. For beer lovers, Asheville is a true treasure. With 100 local beers on tap, it's known as one of the best beer towns in the country. RVers can spend the night at Bear Creek RV park and campground.
After exploring Asheville, head back to Tennessee for a stay at the Lazy Llama Campground in Chuckey. Owners Jerry and Carolyn Ayers allow campers to interact with the animals, whether it's hiking with them on "Storytelling Llama Treks" or learning how to spin yarn and weave wool sourced from the llama.
FALL FUN: How to Spend a Fall Weekend in Asheville, NC (with or without the Kids)
Chuckey is only 15 miles from historic Jonesborough, Tennessee's oldest town, which promotes itself as "The Storytelling Capital of the World." Every October the town hosts the National Storytelling Festival as well as other special events throughout the year. After swapping stories, head 80 miles west to complete the RV road trip loop at your starting point in Knoxville.
3. Best RV Destinations for Families with Teenagers
Central and Southwest Colorado – 4 Stops, 750-Mile Loop
Jeff Crider of GoRVing.com suggests taking teens two and a half hours southwest of Denver to Royal Gorge Bridge and Park, which features America's highest suspension bridge and zipline. The suspension bridge is 956 feet above the Arkansas River; zipline riders soar even higher at 1,200 feet above the water. "If you get a little woozy reading this, you could also ride a gondola across the canyon," Crider notes.
BUDGET-FRIENDLY TRIPS: 10 Cheap Family Vacations That Are Super Fun
At the base of the canyon are more opportunities for family travel adventures, including whitewater rafting tours with Echo Canyon River Expeditions and historic train rides through the canyon on the Royal Gorge Route Railroad. Set up basecamp at the Royal Gorge/Cañon City KOA Holiday.
After spending a couple of days in the Royal Gorge area, head further south to Great Sand Dunes National Park before venturing west on your RV vacation through the San Juan Mountains to Durango, where activities include kayaking or rafting on the Animas River and taking the historic Durango Silverton train to the 9,300-foot mining town of Silverton. Crider recommends the United Campground in Durango located on the banks of the Animas River.
Durango is also a jumping off point to see ancestral Pueblo cliff dwellings at Mesa Verde National Park and Canyons of the Ancients National Monument, which contains the highest concentration of Native American archaeological sites in the U.S., including cliff dwellings, kivas, petroglyphs, and sacred springs.
NATIONAL PARK VACATIONS: 19 Best National Parks to Visit in the Spring
Head north from Durango on U.S. 550 (also known as the Million Dollar Highway), one of the most scenic high-elevation RV road trip routes in the country. You'll drive through forests filled with aspen and pine trees, visit Silverton, and go through the little town of Ouray—which has several of the best Colorado hot springs—before arriving at Montrose, which is a jumping off point for visits to Black Canyon of the Gunnison National Park. Stay at the Ouray Riverside Resort, an 8,000-foot elevation campground with an onsite cafe, steakhouse, and Jeep rentals.
4. Best RV Trips for Adults and Grown-Up Kids
Northern Michigan Lower Peninsula – 4 Stops, 150 Miles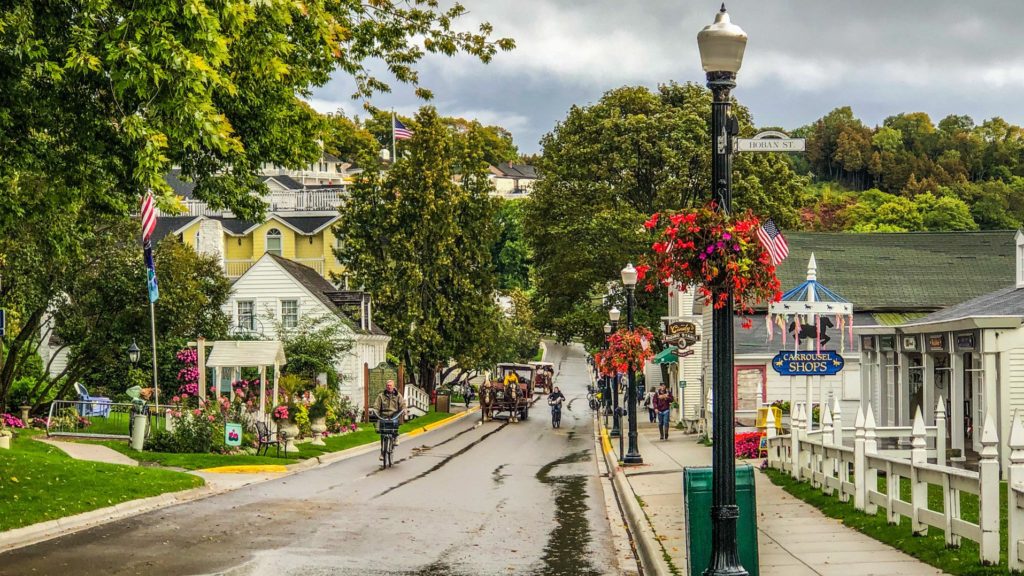 Paige Bouma of RV Trader recommends an RV vacation in Michigan for adults and grown-up kids. "Michigan has so many state parks you can go to," says Bouma, "and it offers a Recreation Passport you can use to see them all."
SPLASH ZONE: 14 Best Indoor Water Park Resorts in the U.S.
The northern portion of Michigan's lower peninsula is not only heavily forested, but also features beautiful white sand beaches and sand dunes at Sleeping Bear Dunes National Lakeshore, a favorite Midwest road trip destination for families. The Platte River Campground offers RV sites and is close to the Riverside Canoe company, which offers canoe, kayak, tubing, and raft trips down the Platte. The resort town of Traverse City is nearby and known for its wineries and golf courses.
From Sleeping Bear Dunes, one of the best RV destinations is two hours north along the Lake Michigan shoreline in Petoskey. Keep your eyes peeled for the state stone of Michigan, the Petoskey Stone, which are rounded pieces of fossilized coral that date back millions of years to when the area was covered by shallow seas. Petoskey State Park offers a long sandy beach on Lake Michigan, RV hookups, and plenty of hiking trails.
After your search for Petoskey Stones, step back in time at one of the most beloved Midwest family vacation destinations, charming Mackinac Island. No vehicles are allowed on the island, so you'll have to park your rig and take a ferry to visit. On the island you can enjoy horse and buggy rides, visit historical forts and museums, and even splurge with an overnight stay at the Grand Hotel, incidentally one of the most kid-friendly family resorts in the country.
MAKE MEMORIES: 20 Best Places to Go with Kids This Year
Following your island adventure, set up basecamp at Cheboygan State Park on the sandy beaches of Lake Huron. Cheboygan offers RV sites as well as a teepee rental.
5. Best RV Road Trip Route for Multigenerational Groups
Boston to Washington, D.C. – 4 Stops, 460 Miles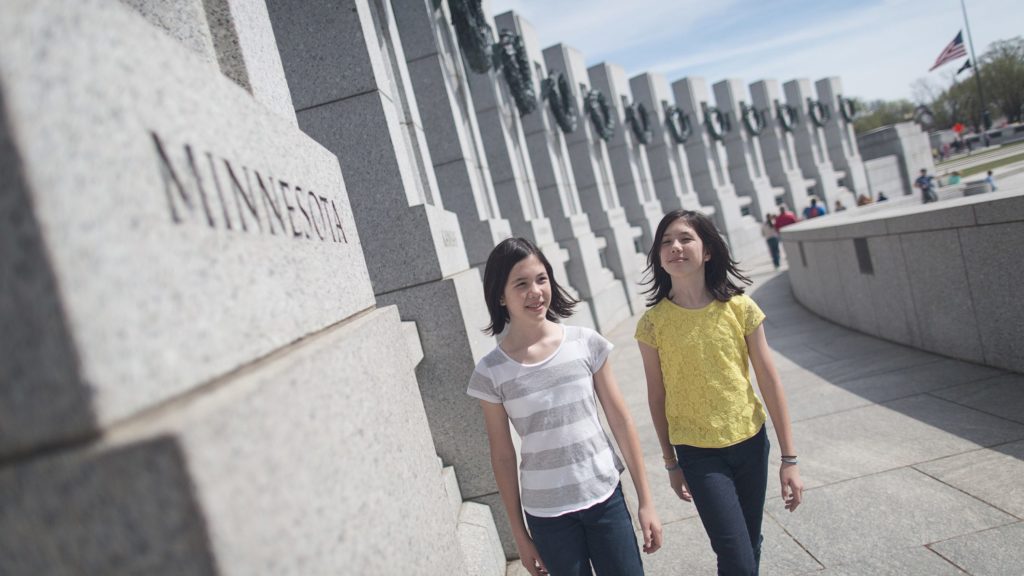 Rae and Jason Miller, creators of Getaway Couple, recommend Boston to Washington, D.C., RV trips to please multiple generations. This four-stop multigenerational family vacation route is loaded with historical sites, interactive museums, and campgrounds perfect for large families to bond around the campfire. It doesn't matter if the ages in your group range from toddler to grandparent; everyone will be pleasantly surprised by the activities on this RV vacation.
NATION'S CAPITAL: The Best Things to Do in Washington, D.C., with Kids
Start your East Coast family vacation at Wompatuck State Park in Hingham, Massachusetts. Take a day trip to the city of Boston to visit the Boston National Historical Park, Paul Revere House, Boston Massacre Site, and Fort Independence. For lunch, be sure to grab some famous Boston staples like clam chowder or a lobster roll.
Next, drive 215 miles south for a New York family vacation through the Big Apple. Stay at Battle Row Campground on Long Island (or Croton Point Park Campground on the Hudson River north of the city if you'd prefer to keep your RV out of New York City). While you're here, be sure to visit the Theodore Roosevelt Birthplace National Historic Site, the Van Cortlandt House Museum, and the Graffiti Hall of Fame. This mix of history will entertain every generation.
Your next stop is less than 100 miles south in Philadelphia. Camp at the Philadelphia South KOA and take your family downtown to explore the city. Every generation will enjoy visiting the Liberty Bell, the Underground Railroad Museum, and recreating your own "Rocky" moment on the stairs of the Philadelphia Museum of Art.
GOOD SHOES: 10 Best Travel Shoes for Walking All Day Long
Continue another 140 miles south to Washington, D.C., one of the best family vacation spots in the U.S. and a perfect place to cap off your RV vacation. Cherry Hill Park is the closest campground to downtown D.C. and is well maintained. There are countless things to see and do in the nation's capital, including snapping a family picture in front of the White House, visiting the Lincoln Memorial, and taking in a few Smithsonian museums, all of which are free to the public.
6. Best RV Road Trip Route for Foodies
New Orleans to Key West – 4 Stops, 1,800 miles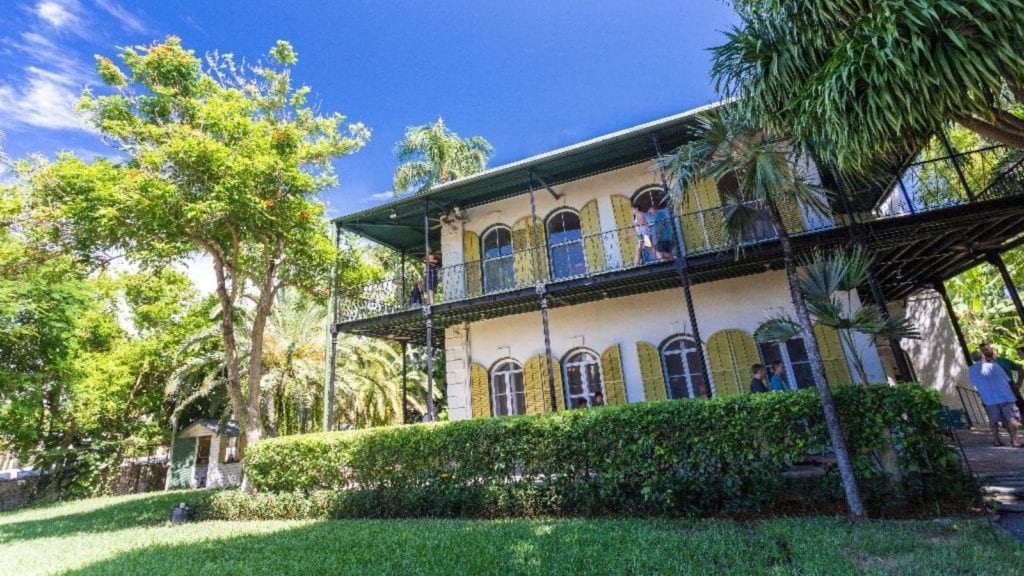 For foodies, Maddi Bourgerie of RVShare says one of the best RV vacation ideas is an old-fashioned Southern comfort food tour that starts in New Orleans. Park your RV at New Orleans RV Resort and Marina (formerly Pontchartrain Landing) for a resort that's right on the water and offers a free shuttle into the French Quarter. Once in the Big Easy, you ca experience authentic jambalaya at Jacques Imo's Cafe and treat the whole family to classic sugar-dusted beignets at Cafe du Monde. (Pro-tip: Dip your beignet in a cup of chicory coffee or hot chocolate for the kids). 
CAMPING WITH KIDS: How to Plan Your First Family Camping Trip
Next up is Memphis for slow-smoked barbecue at Central BBQ. The Elvis Presley Boulevard RV Park is two blocks from Graceland and only a couple of minutes' drive from all of Memphis' major attractions.
Then it's on to Charleston for famous fried chicken at Martha Lou's Kitchen. The milk-battered fried chicken paired with lima beans and okra stew is a fan-favorite stop on this Southern food RV trip. Lake Aire Campground has full-service RV sites and family-friendly activities such as fishing from a private lake.
The fourth stop on your RV vacation is Savannah, a must-see city for foodies. Located in Savannah's historic district, The Olde Pink House Restaurant answers all your Southern food cravings with pan-seared jumbo lump crab cakes, fried green tomatoes, and mac and cheese jalapeno poppers. The Savannah South KOA is in Richmond Hill, a small town on the southwestern edge of the city.
FLORIDA FUN: 10 Best Florida Beach Resorts for Families
Complete your culinary journey in Key West for fresh mahi-mahi at Ocean Grill and Bar and delicious key lime pie at Kermit's Key West Lime Shoppe. Stay at Boyd's Key West Campground right on the water near Mile Marker 5. If you're an American literature buff, don't miss Key West's Hemingway Home & Museum.
7. Best RV Road Trip Route for History Buffs
Alabama Civil Rights Tour – 3 Stops, 140 Miles
The cities of Birmingham, Montgomery, and Selma were all major epicenters of the Civil Rights Movement. Each city has numerous historical sites, museums, and other attractions that should be part of every American family's education.
CIVIL RIGHTS LEGACY: Why Your Family Should Visit The Legacy Museum (and Where Else to Go)
Start in Birmingham and head to the Birmingham Civil Rights Institute for an overview of the Civil Rights Movement, where families can experience a rendition of a 1950s segregated city, a Freedom Riders bus, and the jail cell door from behind which Dr. Martin Luther King Jr. penned his famous "Letter from Birmingham Jail." Other important Birmingham sites include the Bethel Baptist Church, 16th Street Baptist Church, and Miles College. Support a Black-owned business at the Time Away RV Resort, often used as a base camp for Civil Rights tours.
From Birmingham, head to Montgomery, the former home of Rosa Parks, Martin Luther King Jr., and other Civil Rights icons. Much of their history can be explored at the Rosa Parks Library and Museum as well as the Dexter Parsonage Museum, former home of Dr. King. The National Memorial for Peace and Justice is the first national memorial to honor more than 4,400 African Americans killed by racial terrorist groups between 1877 and 1950. This solemn space is meant to allow people to gather and reflect on our nation's long history of racial inequality. The Montgomery KOA Campground offers RV sites close to the historical locations.
SPRING FORWARD: 8 Cheap Spring Break Ideas for Families on a Budget
This educational RV road trip ends in Selma, best known for the Selma to Montgomery marches, beginning with "Bloody Sunday" on the Edmund Pettus Bridge on March 7, 1965. These marches were crucial to the eventual passage of the Voting Rights Act of 1965, signed into law by President Lyndon B. Johnson. The act prohibited racial discrimination in voting, protecting the right to vote for racial minorities in the U.S. and especially in the American South. Montgomery South RV Park in Hope Hull, Alabama, has both RV sites and rental cabins.
8. Best RV Vacations for Mountain Scenery
Going-to-the-Sun Road in Glacier National Park, Montana – 2 Stops, 110 Miles
Completed in 1933, Going-to-the-Sun Road in Montana's Glacier National Park offers some of the most spectacular mountain scenery in North America. Magnificent lakes line both ends of the road, including Lake McDonald on the west and the Saint Mary Lake on the east. "Right after the road opens in May or June, the drive is particularly scenic as melting snow creates numerous little waterfalls that splash onto the roadway," notes GoRVing's Jeff Crider.
OVERSEAS ADVENTURE: Why an Iceland Camper Rental Should Be Your Next Open-Road Adventure
Glacier National Park also has many trails leading to glacier-fed lakes and waterfalls. The highest point on Going-to-the-Sun Road is 6,646-foot Logan Pass. The road over the pass typically opens in late spring or early summer and closes with the first major snow in October or November. The East Glacier KOA in St. Mary offers RV and tent sites and is located one mile from the Glacier National Park entrance and the start of the Going-to-the-Sun Road. While Going-to-the-Sun Road can be driven in a single day, it's best to allow at least two or three days to enjoy the scenery on your RV road trip.
For an extended RV trip with additional lakes and glacier-covered mountain scenery, consider visiting Waterton Lakes National Park, which abuts Glacier National Park on the Canadian side of the border. Townsite Campground is located on the water within the park and has drive-through RV sites with full hookups.
9. Best RV Destinations for Outdoorsy Families
National Parks of the Desert Southwest – 6 Stops, 800 Miles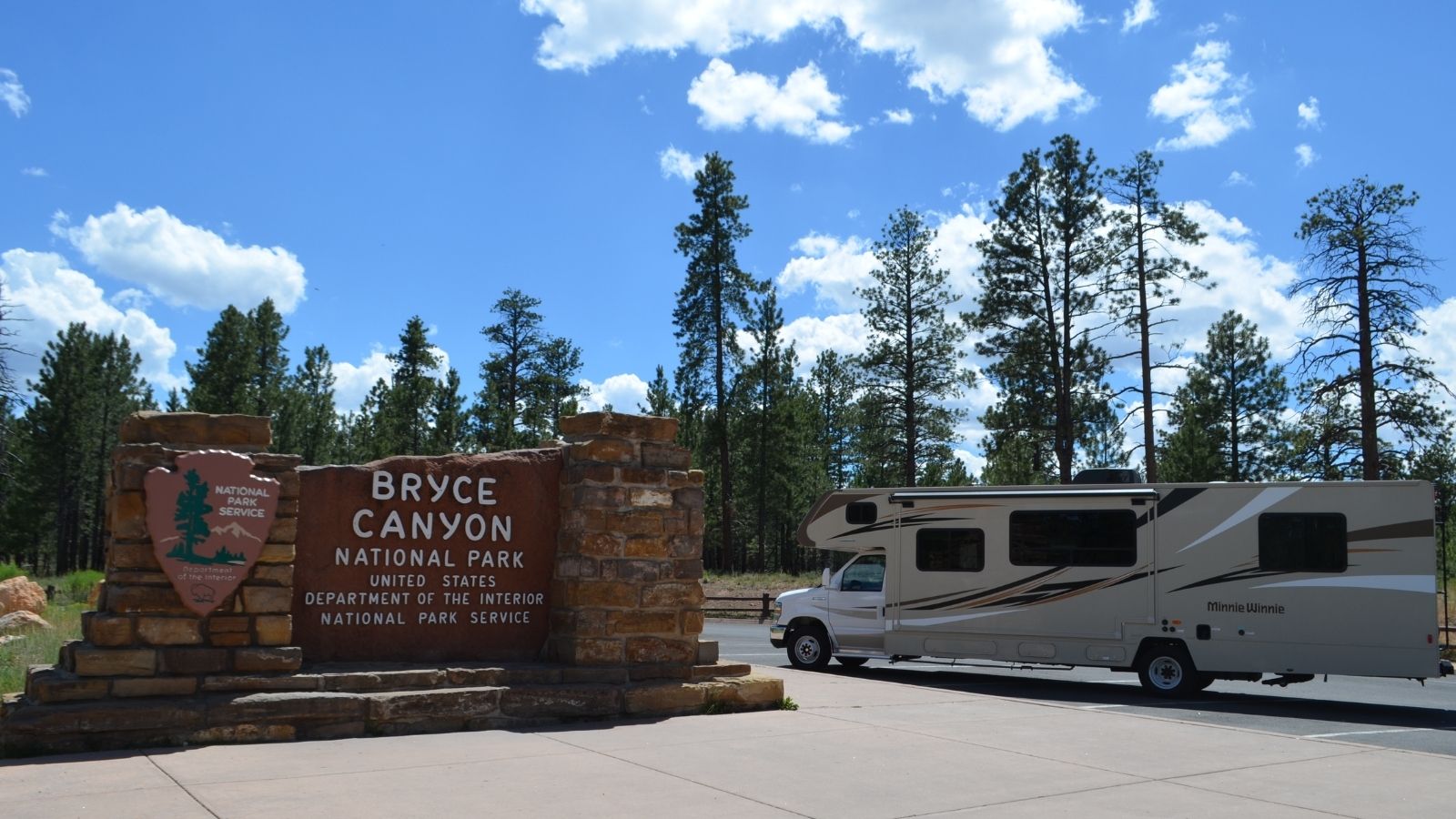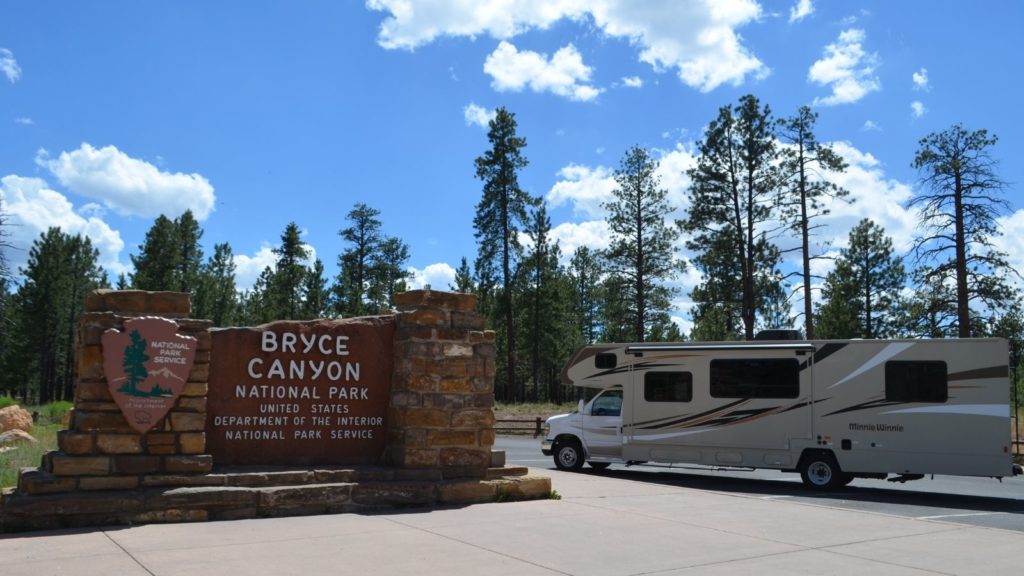 This RV road trip includes stops at some of the most iconic sites of the American West, including the South Rim of the Grand Canyon, Monument Valley Navajo Tribal Park, Mesa Verde National Park, Arches National Park, Canyonlands National Park, Bryce Canyon National Park, and Zion National Park. Activities include hiking, rock climbing, and horseback riding. Evening astromony talks are typically also offered at many of the parks during the summer months as well.
SADDLE UP: 11 Best Dude Ranch Vacations in the U.S. for Families
First up on this RV vacation is the Grand Canyon, a UNESCO World Heritage Site and one of those iconic U.S. tourist attractions every kid should visit before they grow up. The South Rim is open year-round and offers the most famous panoramic views. Trailer Village RV Park is the only RV campground with full hookups located within the national park.
From the Grand Canyon, head northeast to Monument Valley on the Arizona/Utah border. This sacred land is part of the Navajo Nation and known for its red sandstone buttes. The View Hotel and Campground has RV sites and premium furnished cabins with excellent views of the famous rock formations.
Next on your RV road trip route are the Pueblo cliff dwellings found in Colorado's Mesa Verde National Park, which preserves indigenous archeological sites dating back at least 700 years. Morefield Campground offers RV sites within the park, some with full hookups, and kids will love the all-you-can-eat pancake breakfasts.
Head back into Utah and set up camp in Moab as a home base for both Arches and Canyonlands national parks, where your family can enjoy outdoor adventures like rock climbing, canyoneering, rafting, mountain biking, and more. Sun Outdoors Arches Gateway (formerly Moab Valley RV Resort) features both RV sites and rental accommodations.
HORSIN' AROUND: 7 Kid-Friendly Arizona Dude Ranches with Something for Everyone in the Family
Explorations of southern Utah continue at Bryce Canyon National Park, known for the alien-shaped hoodoos in its red rock amphitheater. Sunset Campground is a national park campground located inside the park within hiking distance of both Sunset Point and Inspiration Point. This is a fantastic location for sleeping in the park and taking advantage of the nighttime star talks and constellation tours.
The final stop is Utah's Zion National Park. This park features a spectacular canyon with hiking along (and in) the Virgin River. Zion River Resort has riverside RV sites and offers a number of family-friendly activities as well as educational and archeology programs.
10. Best RV Vacation Ideas for Sports Fans
Division I College Football Road Trip
There's something special about the U.S. college football environment. Each weekend in the fall, thousands flock to their respective sport palaces, set up camp for the weekend, cook out or tailgate, play games, and cheer on their favorite team. It's this atmosphere that makes college football's stadiums among the best RV destinations for sports fans.
IT'S ALL INCLUDED: 12 Best All-Inclusive Resorts in the World for Families
Traditionally college football games take place each Saturday, and at the largest stadiums RVs start arriving Friday night and stay until Sunday—giving you plenty of time to get to next week's destination. The other benefit of traveling to college football games is it's one of the most creative vacation ideas for teenagers because it allows you to sneak in a college tour on your RV trip.
Instead of a single road trip route, here are four RV destinations known for their college football atmosphere.
University of Michigan – Ann Arbor, Michigan
Ann Arbor is a great college town to visit filled with restaurants, parks, and culture. More than 100,000 fans pack Michigan Stadium on football Saturdays. Ann Arbor Pioneer High School offers RV parking and is located across the street from the stadium. Spots include a small area for tailgating (enough for 10 to 20 people).
Clemson University – Clemson, South Carolina
College football is almost a religion in the Southeastern U.S., and the cozy college town of Clemson in the corner of South Carolina is home to three national championships. The Clemson RV Park at The Grove is a campground with full hookups just four miles from campus and features tailgate bands every Friday night, catered meals included with your spot, and shuttles to and from games. Clemson is also close to Lake Hartwell and plenty of outdoor activities.
University of Nebraska – Lincoln, Nebraska
Memorial Stadium is conveniently located near downtown Lincoln, making it easy for families to explore the area before and after the game. On game day there are a number of kid-friendly events including the Unity Walk, where players and coaches walk through the sea of fans, and the Nebraska Marching Band rehearsal one hour before the game. RVs can camp overnight in a designated lot beginning Friday evenings until Sunday morning.
University of Oregon – Eugene, Oregon
The Oregon Ducks play in Autzen Stadium along the Willamette River. Camping in the university's RV lot is organized by the Boy Scouts and offers spectacular mountain and water scenery. Scouts are on hand starting Friday evening to help you park, and RVs can stay until Sunday morning. A portion of the parking revenue goes to the scouts to support camps, camping equipment purchases, and leader training.
More from FamilyVacationist: