Happy kids make happy parents, and, when you travel, packing one of the best baby carriers could be your ticket to a more fun, comfortable, and easygoing time for all. From historic cities with bumpy cobblestone streets and countless stairs to beaches and mountain trails, there are some situations in which even a travel stroller won't cut it—unless you want to feel like you're trekking your family along the Oregon Trail.
How to Choose the Best Baby Carrier for Travel
When choosing a baby carrier, you'll want to consider your child's age, preferences, and needs as well as the activity. Luckily, today's options are versatile and plentiful, and include traditional baby carriers, baby slings (typically a piece of fabric you tie around your body with a ring), baby wraps (a piece of fabric you tie around your body without a ring or any additional feature), and even hybrid baby carrier wraps. You can find flexible fits that adapt as babies grow; offer front-, back- and even hip-carrying positions; are made with breathable and cozy yet durable materials; and don't require infant inserts.
And since traveling with little ones is slightly more unpredictable, we recommend having a baby carrier in addition to bringing or renting a stroller.
The Best Baby Carriers for Travel
To save you some time (because what parent doesn't need more of that?), we've done the research for you and narrowed down the seven best baby carriers for travel.
Ergobaby Omni 360 Baby Carrier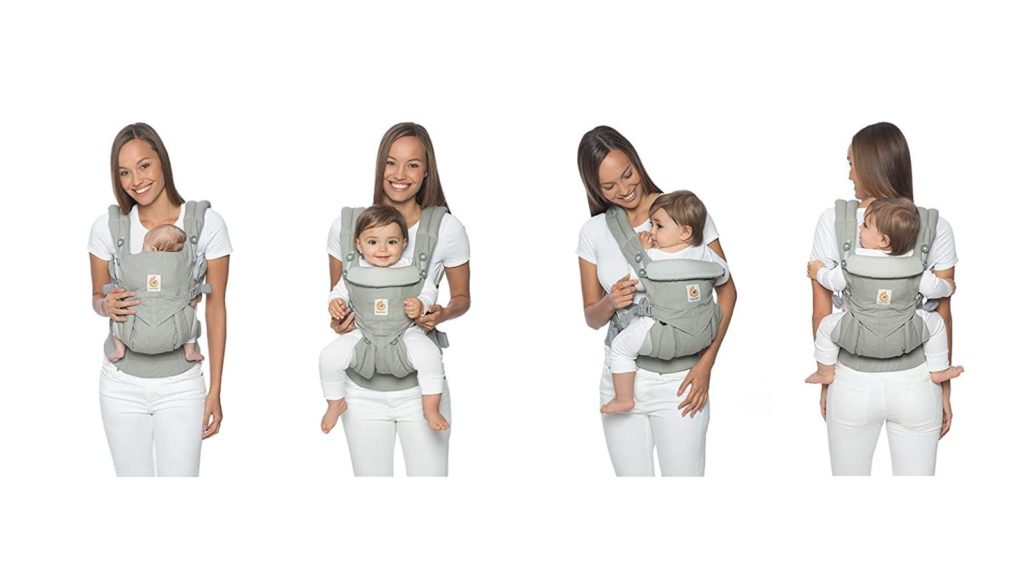 Questioning whether or not the perfect baby carrier exists? Ergobaby's Omni 360 comes pretty close. Behind its simple style is a thoughtful design intended to maximize comfort and convenience. Adjustable straps, a lumbar support waist belt, a removable storage pouch, and a UPF 50+ hood for protection and privacy are only some of the many features that make the Ergobaby Omni 360 baby carrier ideal for urban sightseeing with kiddos from one week old all the way up to 48 months.
ULTIMATE GUIDE: The Complete Baby Packing List: What to Pack for Babies When You Travel
Nursing moms especially will appreciate the ease of breastfeeding while traveling. For added peace of mind, the International Hip Dysplasia Institute recognizes the Omni 360 as a "hip healthy" product.
Deuter Kid Comfort
For parents who like to explore off the beaten path (literally), Deuter's Kid Comfort is a must-have. Every detail of this baby backpack carrier is equipped to provide the utmost comfort during long hikes while keeping both kiddos and parents cool and safely secured.
TRAVEL WITH LITTLE ONES: 7 Baby Carriers That Are Perfect for Travel
Trail-friendly features of this baby backpack carrier include an intuitively designed harness system; an energy efficient hip belt that supports load distribution; a height-adjustable seat, foot rests and chin pad; a fold-out sun shade; and ventilation system. Combine that with ample storage and an easily foldable frame for transportation, and you're ready for the ultimate adventure.
Buibee Water Sling
Beach trips with babies make for wonderful memories, but they can also be chaotic and exhausting for the parents—especially if you have more than one kid in tow. One way to ensure smooth sailing is with the Buibee Water Sling.
BEACH TENTS: 5 Breezy Beach Tents That Are Easy to Set Up and Take Down
This quick-drying, lightweight, and secure baby sling allows parents to bond with their youngsters in the water hands-free. Other perks include an easy-to-use design that makes nursing a breeze, and a flexible fit suitable for most adults as well as babies up to 35 pounds.
BabyBjorn Baby Carrier Free
Not all high-quality baby carriers come with a slew of bells and whistles. The allure of BabyBjorn's Baby Carrier Free is its straightforward, minimalist design—one that does not sacrifice comfort, support, or durability. A two-part assembly system makes this carrier easy to put on and take off, and wearers also benefit from built-in back support and a waist belt. Most importantly, adjustable head support, leg positioning and breathable 3D mesh create a soothing cocoon for sightseeing babies.
Boba Baby Wrap
If day trips to the city and trailblazing aren't on your itinerary, but you still want a hands-free experience, the Boba Baby Wrap might be your new favorite travel accessory. A plethora of colors and patterns means you're sure to find a baby carrier wrap that fits your style.
PACK LIKE A PRO: 7 Best Packing Cubes for Traveling Families
The big wins with this carrier, however, are its efficient seat design providing weight distribution, unique blend of materials for a soft and supple feel, no-guess tying method, and "hip healthy" certification from the International Hip Dysplasia Institute. The Boba wrap is intended for babies up to 35 pounds.
LILLEbaby Complete Embossed Baby Carrier
Similar to the Ergobaby Omni 360, LILLEbaby's Complete Embossed carrier sports an ergonomic, "one size fits all" design—but LILLEbaby also offers serious statement style. Embroidered accents add a touch of luxury to the soft and breathable micro-cloth carrier, while a long list of features offer support, comfort, and durability.
TRAVEL CRIBS: The Best Travel Cribs to Bring on Vacation
Among them are padded shoulder straps, an extendable waist belt, lumbar support, two-way strap adjustability, and an easily accessible zippered pocket. Parents also will appreciate the six carrier positions that grow with your babies from 7 to 45 pounds, as well as the International Hip Dysplasia Institute's "hip healthy" certification.
Boppy ComfyChic Baby Carrier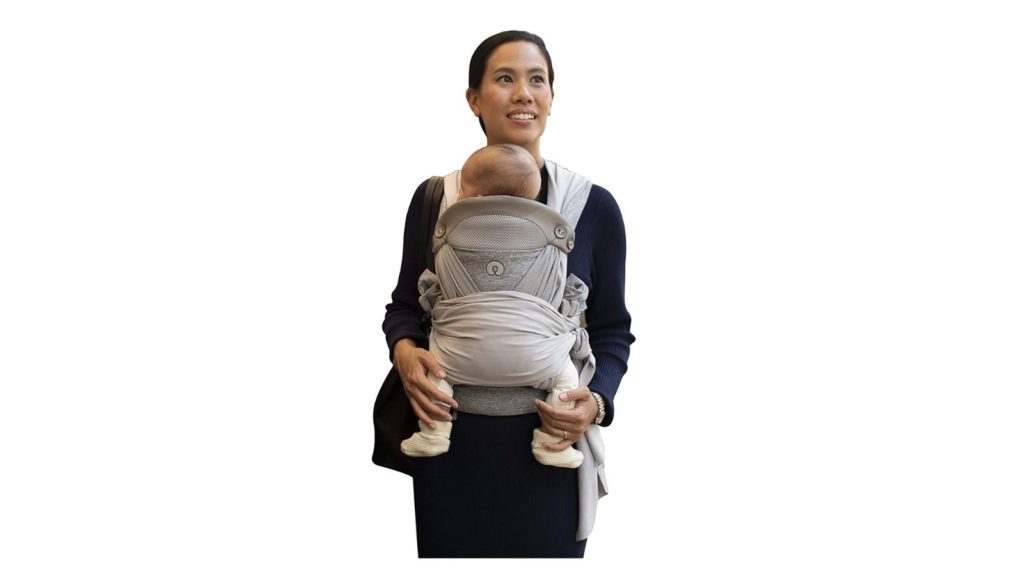 The support of a structured baby carrier with the coziness of a wrap? Boppy's ComfyChic offers the best of both worlds while you and your baby explore the world. Touted as offering "yoga-inspired comfort," this hybrid baby carrier-wrap features adjustable underarm straps for a flexible fit, cooling mesh panels, a sleek design with vegan leather trim, back and neck support for little ones eight to 35 pounds, and a padded belt with zippered storage. It's no surprise this baby carrier is also backed by the International Hip Dysplasia Institute.
More from FamilyVacationist:
This article about the best baby carriers for travel first appeared on Aug. 20, 2020, and has since been updated with our latest recommendations.