When summer vacation season arrives and the daytime temps are routinely hitting the 90s, you pretty much have two options for cooling down in the Northeast: Go north or get on the water. Actually, make that three options—sometimes it's best to go north and get on the water.
Kid-Friendly Summer Getaways in the Northeast
If you need a quick escape from the summer heat, plan a weekend getaway to one of these cool summer destinations for families. They're all within an easy road trip of most major metropolitan areas in the Northeast, making them easier for families to manage. From the southern coast of Maine to the Adirondack mountains of New York to Canada's Atlantic islands, here are some cool spots to consider for kid-friendly summer getaways in the northeast.
FAMILY FUN: 10 Best Family Resorts in the Northeast
1. Southern Maine Coast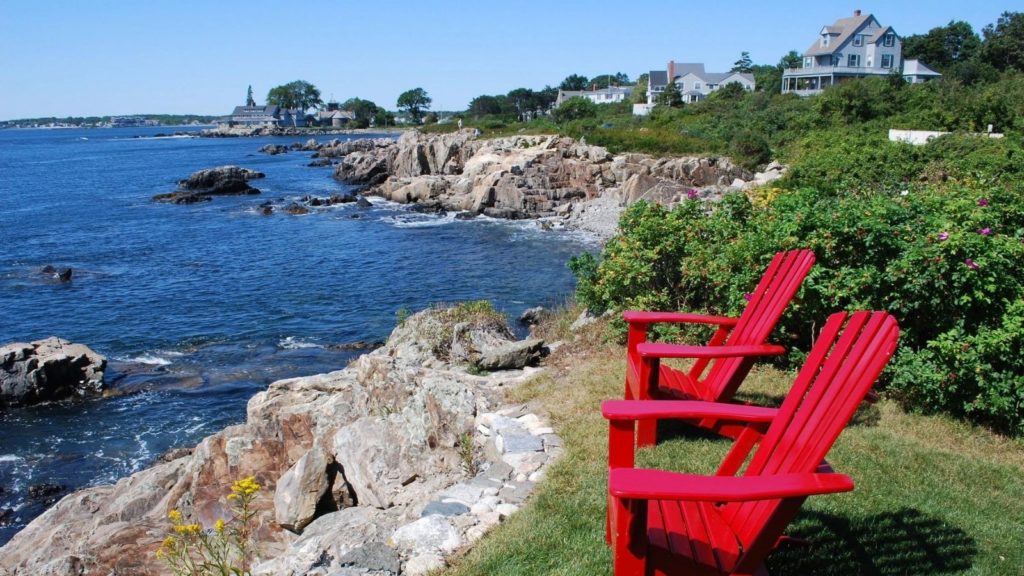 When it's steamy hot in Boston or New York, chances are it's cool and comfortable along the Southern Maine coast. Average summer temps in the scenic towns of Ogunquit, Wells, and Cape Neddick are about 10 degrees cooler than nearby tourist spots like Portland and Kennebunkport. With summer highs usually topping out in the mid-70s Fahrenheit, these postcard-perfect New England coastal towns and seaside villages are an ideal spot to keep cool and take in that down-home Maine charm.
MAKE YOUR ESCAPE: 5 Best Weekend Getaways in New England for Families
It's easy to get out on the water, enjoy public beaches, and stroll around historic villages on the Southern Maine coast. In Ogunquit, one of the best family beach destinations in the country (and home to several of the best family beaches in New England), don't miss the 1.25-mile winding cliff walk called The Marginal Way; in Wells, take in a free summer concert at Wells Harbor Park. Wherever your summer getaway takes you along the Southern Maine coast, the cooling sea breezes are sure to follow.
2. Cape Breton Island, Nova Scotia, Canada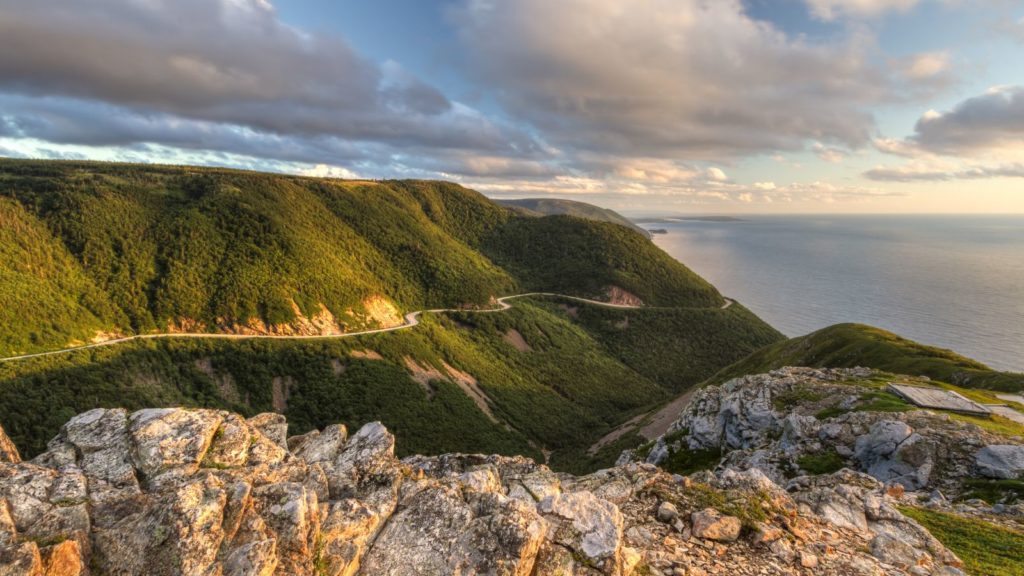 With seasonal highs in the low 70s, Cape Breton Island off the Atlantic Coast of Canada is perfect for an extended summer getaway. It's also one of Canada's most popular family vacation spots. Part of the appeal, beyond the spectacular natural beauty and rich Celtic tradition of Nova Scotia, is the fun of getting here. While Cape Breton is reachable by both air and car, the most enjoyable way to start your cool Northeast summer getaway is by high-speed ferry from Bar Harbor, Maine, onboard THE CAT, to Yarmouth, Nova Scotia.
WATER WORLDS: 13 Thrilling Water Parks Where You Can Beat the Summer Heat
From there it's a long but exceptionally scenic drive to your final getaway destination on the island. Once on Cape Breton, the highlights are almost all natural: rugged coastline, deep forest, and marine wildlife-watching are among the top things to experience on Cape Breton. You'll want to rent a car or drive your own for this cool summer getaway so you can experience the famed Cabot Trail, a loop road that circles the most scenic parts of the island.
Outdoors lovers should plan to tackle the easy Skyline Trail footpath inside Cape Breton Highlands National Park; the trail overlooks the Gulf of St. Lawrence. If your getaway is an extended one, plan an overnight trip to take in Prince Edward Island (of Anne of Green Gables fame) as well.
3. Nantucket, Massachusetts
Long considered a fashionable summer home for New England's rich and famous, tiny Nantucket is like an island out of time off the coast of Massachusetts. With its cobblestone streets and charming old port center, the pace of life here is dictated more by cool summer breezes than busy summer schedules. Low-key highlights include strolling the 'Sconset Bluff Walk, picnicking on sandy beaches, and enjoying a sunset cruise from the harbor.
SHORE LEAVE: 10 Best New England Lakes for Summer Fun
For active weekend or midweek warriors, Nantucket offers miles upon miles of bike paths and nearly endless opportunities for paddling. (Kayak and bike rentals are in no short supply on the island.) In the evenings, settle in for a cocktail at one of the many high-end restaurants, or find a little waterfront B&B to call your own and take in the sunset on a rooftop deck as the salty ocean air keeps you cool all night long.
4. Bar Harbor and Acadia National Park, Maine
Head to the very tip of Northern Maine for spectacular scenery, fresh seafood, and warm-but-not-too-warm summer weather. There's plenty to do on and around the water in Bar Harbor, Maine—sea kayaking is a particular favorite here—and when you tire of the ocean, head to Northern Maine's mighty peaks for some crisp alpine air (not to mention epic sunrises for the early birds).
AUTUMNAL BLISS: 10 Best New England Towns for Fall Family Getaways
In nearby Acadia National Park (one of the best bang-for-your-buck affordable family vacation destinations in the entire country), you can explore more than a hundred miles of trails and old carriage roads, many of them shaded by ancient trees that nicely protect you from the summer heat. Not that the weather ever gets too hot here: Average summer highs hover in the mid-70s, and typical lows are in the 50s. That's perfect weather for outdoor fun no matter if you prefer the ocean or the mountain trails.
5. Lake Placid and the Adirondack Mountains, New York
In Lake Placid, summer temperatures average in the low to mid-70s for the months of June, July, and August. And while this quiet little resort town will always be best known for its Winter Olympics glory ("Do you believe in miracles? Yes!"), Lake Placid and the surrounding Adirondack Mountains are about as cool and low-key a summer destination as you'll find anywhere in the Northeast.
BEYOND THE BIG APPLE: 13 Best New York Vacations for Families
There's no shortage of things to do here, either. With countless upscale hotels and fine dining restaurants, a cute downtown with shops and cafes, several historic Olympic sites to visit, more mountain trails than you can shake a hiking stick at, and plenty of gentle ponds and lakes for canoeing or kayaking (maps and rentals are readily available), your only regret will be that your summer getaway isn't longer.
More from FamilyVacationist: