When you think of Patagonia as a travel destination, you're probably imagining rugged peaks, 12-hour hiking days, and strenuous hours of trekking for scenic vistas. You're not wrong. But you're thinking of Chile, not Argentina.
Of course, there are rugged, inaccessible, and challenging areas of Argentine Patagonia too—it's a region encompassing 260,000 square miles—but visiting Los Glaciares National Park, home to iconic peaks like Mt. Fitz Roy, is a great choice for active travelers looking for easy, accessible, and gorgeous family travel adventures.
Here's why Argentine Patagonia is the surprising family-friendly destination you should add to your family vacation ideas bucket list.
1. You Can Live Like a Cowboy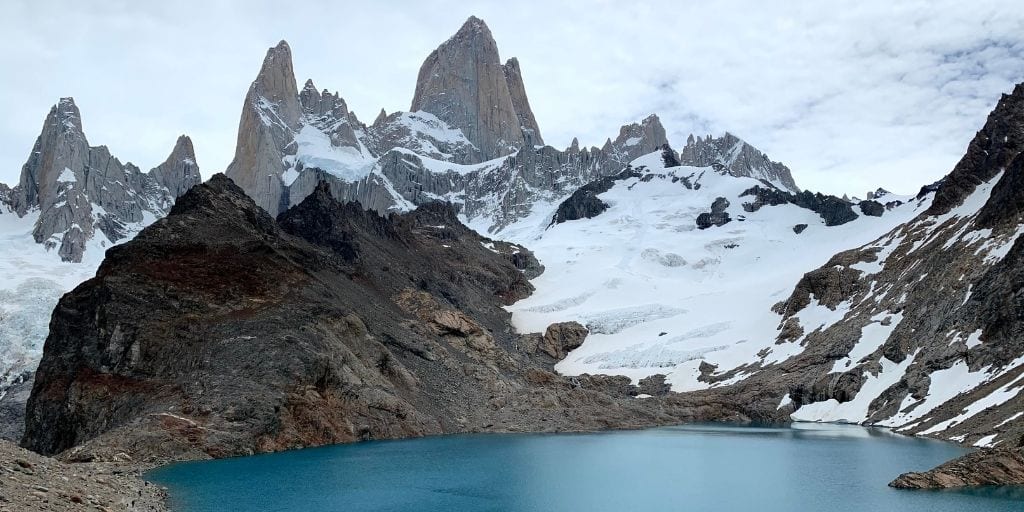 Argentine Patagonia is largely made up of steppe, glaciers, and grassland, more similar to the American West. Similar to Wyoming, you'll find rolling hills full of grazing cattle, horses, and sheep, with craggy peaks as a distant backdrop. That's probably why infamous outlaws Butch Cassidy and the Sundance Kid laid low in the Cholila Valley and felt at home there between 1900 and 1905.
COWBOY UP: 11 Best Dude Ranches for Families in the U.S. and Canada
Your kids will love the gaucho (cowboy) lifestyle, too, which is at the heart of Patagonian culture. Saddle up for horseback riding, go fishing or kayaking in the Las Vueltas River, or simply relax at a family-run estancia and get a slice of what it's really like to live in the pampas (grasslands) of Patagonia.
2. There Are Lodging Choices for Every Type of Traveler
Base your trip around the sleepy town of El Chaltén at Los Glaciares National Park. Choose accommodations ranging from family glamping resorts with Patagonia Eco Domes or more traditional hotels like Hosteria Sanderos. You won't have to decide between roughing it and access to trailheads or other excursions if you stay in town—most trails are within walking distance.
FIND A DEAL: 10 Best Hotel Booking Sites for Cheap Prices
If you want more of a resort feel, stay at lodges that dot the park, lounging in a wood-fired hot tub at Laguna Condor's mountain lodge or spending a few days living the simpler life at Estancia La Quinta.
3. The Day Hiking Is Accessible to All Levels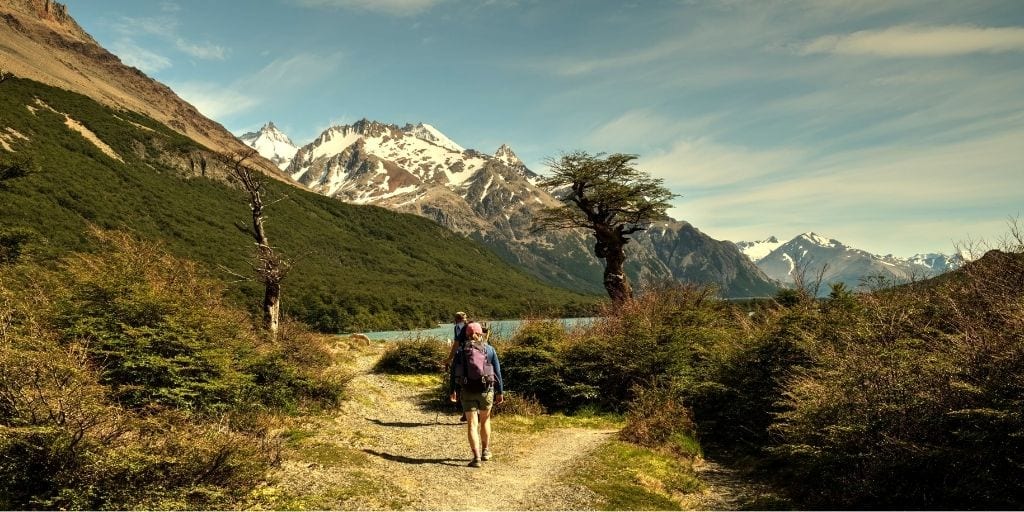 You would think that hikes up to iconic peaks like Mt. Fitz Roy or Cerro Torre would be challenging, but that's the surprising thing about Argentine Patagonia: The trails up to Laguna Torre (five to seven hours) and Laguna de Los Tres (eight to 10 hours) are well-marked and maintained, with easy ups and downs.
WHERE TO GO: 10 Best Places to Go with Kids This Year
If your family is accustomed to hiking, these trails offer jaw-dropping views, easy stopping points, and plenty of fun. (If they're not experienced hikers, that's okay! Luckily, there are great views along the way, meaning you can turn around at any point.)
4. Even Picky Eaters Will Enjoy the Food
Argentine cuisine is known for its parrillas, or steakhouses, and you'll find plenty of familiar dishes there to satisfy little ones. Most, like El Muro or Parilla La Oveja Negra, offer various cuts of beef and potatoes, as well as seafood or chicken. Try empanadas and other more traditional Argentine dishes at a family-run Parador.
FOOD SAFETY: A Parent's Guide to Traveling with Food Allergies: How to Plan, Pack, and Enjoy Your Vacation
More than 60 percent of Argentines claim Italian ancestry, meaning picky eaters who won't eat anything but carbohydrates are all set. You can find delicious homemade pasta at Maffia Trattoria, as well as milanesas, a South American combination of Italian milanese and German schnitzel. (Translation: Chicken fingers for everyone!)
5. You'll Get a Crash Course in Geology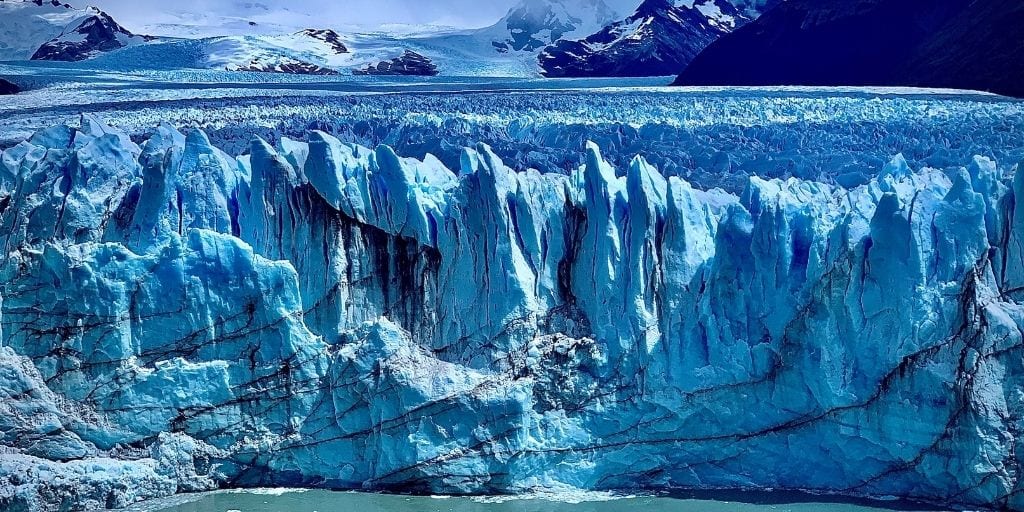 It's not called Los Glaciares National Park for nothing. The Perito Moreno Glacier, a UNESCO World Heritage Site measuring 121 square miles, is one of the few glaciers left in the world today that's still growing. You can get ridiculously close to this stunning 240-foot tower of ice by taking a boat cruise or just romping around the sections of bridges and sidewalks that allow for prime glacier viewing at the Visitor Center (cue the "oohs" and "aahs").
ONCE IN A LIFETIME: 7 Iconic U.S. Attractions Every Kid Should See
Since it's a few hours away from El Chaltén, it's a great excursion to close out your Patagonia trip, since it's not far from El Calafate International Airport, where you can continue on to cosmopolitan Buenos Aires or head home, wherever that may be.
More from FamilyVacationist:
Posted: September 2020
Updated: June 2022