If you haven't visited before, Aulani, A Disney Resort and Spa might seem like a mysterious part of the Disney universe. The Oahu resort is not an amusement park but it is immersive. It's not near Disney's Southern California or Orlando theme parks, but it does feel like a fully imagined Disney property. Most intriguingly, it's both full of Disney details and it highlights the splendor and culture of Hawaii.
So how do you decide if Aulani is the right Hawaii vacation choice for your family? Here are six things to consider when deciding if Disney's (mostly) all-inclusive Hawaii resort is a good fit.
NO PASSPORT NEEDED: 19 Best All-Inclusive Resorts in the U.S. for Families
1. The Disney Factor at Aulani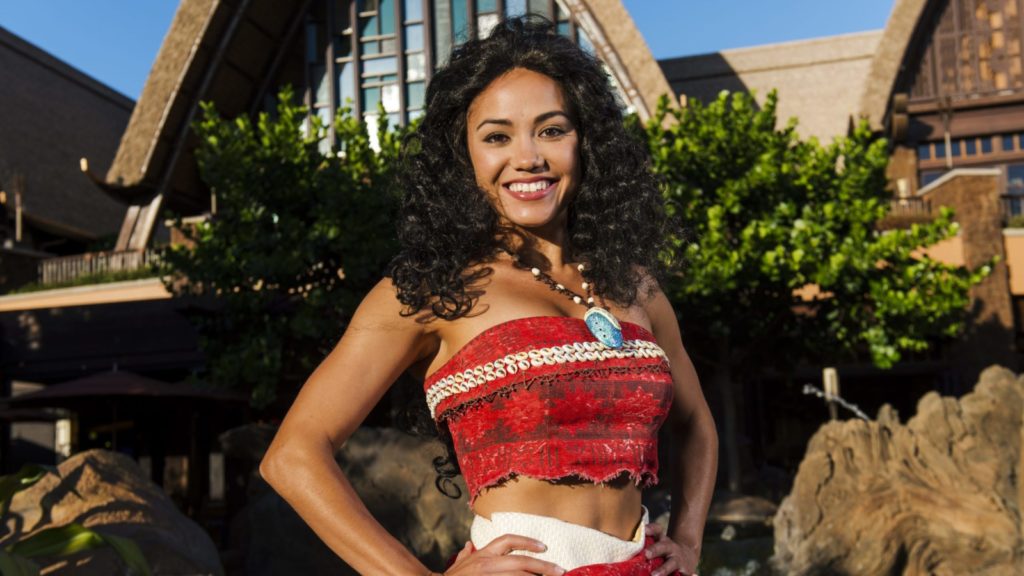 How strong is the Disney vibe at Aulani? Well, there's a reason why Aulani is a popular choice for Disney Vacation Club members. On a scale of one to 10 (one being zero Disney, 10 being Disney World), I'd rate it a six—you're definitely going to run into Mickey (and Minnie, and Chip and Dale), and if you choose, go all-in on character breakfasts, outdoor Disney movies, making your own mouse ears, and partying by the pool with Goofy.
ISLAND TIME: How to Choose the Best Hawaiian Island to Visit
But Aulani also makes plenty of room for its co-star: the culture and natural beauty of Hawaii. This is where Disney's other superpower—the ability to create immersive environments and tell stories—comes into its own. Everywhere you look, you'll find expressions of native Hawaiian culture, so much so that it's worth taking a tour so you can appreciate the many details that celebrate the stories and traditions of Hawaii.
2. Aulani's Location
Aulani sits on a beautiful sheltered cove a 30-minute drive west of Honolulu, close to Kapolei and Ewa Beach. Aside from the Four Seasons Resort Oahu at Ko Olina next door and a few time shares on neighboring coves, the area feels fairly quiet (and much, much quieter than Waikiki).
A long walking path along the water is a popular exercise route, especially in the mornings and evenings. Sightseeing beyond Aulani will require a rental car, taxi or rideshare service, or joining a tour that picks up from the resort.
GO BIG: 27 Family Vacation Ideas for a Trip They'll Never Forget
From Aulani, it's about a five-minute walk to a little cluster of shops across the street that includes an ABC store with a large grocery section, plus a few cafes, a restaurant, and some shops.
3. What's Included at Aulani
Disney Aulani is not an all-inclusive resort, but there are enough inclusions to make a stay feel full of activities you don't pay extra for. Also of note: Unlike most resorts, Aulani doesn't tack on additional resort fees.
In addition to typical complimentary offerings like fitness center use, here's what's included in the price of a stay:
Activities: Complimentary activities include 'Ohana Disney Movie Night, the Menehune Adventure Trail (a tablet-based scavenger hunt with interactive experiences around the resort), ukulele rentals, Thingamabobs – A Mermaid Tale (an interactive beach experience), Mo'olelo Fire Pit Storytelling, live entertainment, various tours around the resort, and the Shake-a-Shaka Pool Party.
Aunty's Beach House: Some parts of Aunty's Beach House are included at no extra charge, while others are a "premium experience" available for a fee. Unsurprisingly, the complimentary spots book up in advance, so it's vital to register before your visit and sign up child(ren) up for 90-minute slots. Adults aren't allowed in Aunty's Beach House, but I got a sneak peek, so here's a rundown on the space: It really does feel like a house, one that's warm and welcoming and decorated with family memories. There are rooms with different activities ranging from crafts and games to movies. There's also a big backyard area with plenty of shaded play areas.
Character experiences: The Aulani app lets you see in advance which character will be where when, but even just wandering around the resort, you're likely to run into characters ready for photo ops with guests (though depending on the time of day and the character, there may be a line). Characters that hang out at Aulani (and are dressed for vacation) include Mickey Mouse, Minnie Mouse, Daisy Duck, Donald Duck, Goofy, Pluto, Chip 'n Dale, Duffy, Shellie May, Moana, and Stitch. Note that pro photographers are on hand to take pictures and add them to your Disney Photopass, which you can use to purchase photos—but that you can also ask them to snap pics of you with your phone.
Access to pool areas, waterslides, and beach: When you arrive at Aulani, make sure to walk out onto the deck and look out toward the water. Everything below you is called the Waikolohe Valley, or simply "the Valley." This is where the pools, lazy river, two water slides, and splash pad are clustered, along with a seemingly infinite number of comfortable lounge chairs. Beyond the valley lies the beach, a sheltered cove perfect for swimming, paddle boarding, and snorkeling.
Some beach toys: At Makiki Joe's down by the beach, you can get umbrellas, boogie boards, and sand toys for free.
4. What's Not Included at Aulani
While there are plenty of included activities at Aulani, there are also many experiences that are available only with an additional fee. Here's what's not included in your room rate:
Food: Aulani has nine eateries that range from fast-casual snack shacks to upscale restaurants. Food isn't included in the daily rate, so you'll need to factor that into the cost of your vacation. Food is resort-priced, and there are plenty of options for everyone. There are kid-pleasers, healthy options, and options for people with dietary restrictions. When I visited, I noticed that a lot of repeat visitors (especially those who had booked the multi-room suites and villas with kitchens showed up with groceries from Costco (there's one in Kapolei, about a 10-minute drive from Aulani) or a grocery store (Safeway is about 15 minutes away by car and there are a few other grocery stores nearby as well). Across the street, there's also the ABC Store, which has groceries and souvenirs.
Some beach gear: At Makiki Joe's down by the beach, you can rent snorkel gear, stand-up paddle boards, and casabellas (those sheltered wide loungers that sit on the edge of the beach). You can also sign up for a Hawaiian Sailing Canoe Adventure here.
Rainbow Reef snorkeling: Snorkeling in Hawaii is such a must-do, but plunging younger kids into the ocean in hopes of seeing fish can be a tricky proposition. Which is why Aulani's Rainbow Reef is kind of genius. It's a massive saltwater pool filled with beautiful fish. For a fee (both daypasses and length-of-stay passes are available), you can swim with the fish. Note that the water here is significantly colder than the water in the pools, but the experience is worth it. There's a window where non-snorkeling parents cluster to take pictures of their snorkeling kids.
Luau: A lot of resorts have luaus, but Aulani really puts its Disney storytelling and immersive environment skills to good use at its KA WA'A luau. It takes place four nights a week on the Hālāwai Lawn. The luau is a mix of interactive activities like lei making and poi grinding at the beginning, and then a mix of songs, dances, storytelling, and buffet dining. Younger kids get a special meal delivered to their seat. Note that if you happen to have a room on the southeast side (facing away from the Valley) of Ewa Tower, you might have a great view of the performance (but not the food or the interactive activities) from your balcony.
Premium experiences at Aunty's Beach House: As of early 2023, Aunty's Beach House had two premium activities: Kakamora Chaos with Moana and SURF'S UP! A Surfin' Fishin' and Dancin' Party. My kids did Kakamora Chaos and enjoyed it, though they couldn't quite explain what it was. Premium experiences include a souvenir they get to take with them.
5. Booking Activities, Experiences, and Restaurants at Aulani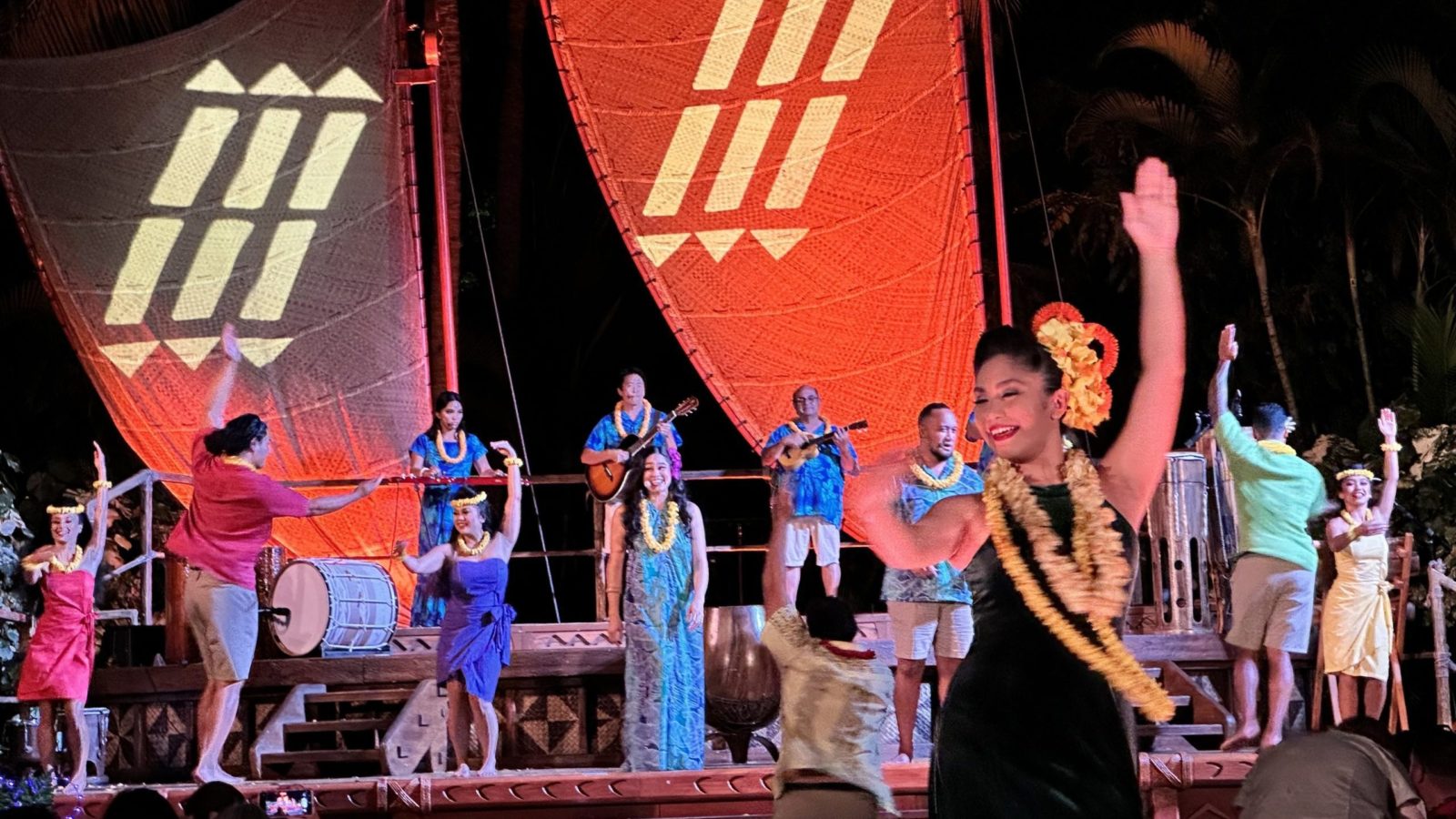 Like all of Disney's universes, things book up quickly. Preparing for an Aulani vacation isn't just a book-it-and-forget-it thing like a stay at a true all-inclusive or booking a tour. Reserving your room is just the first step in the advance planning you'll need to do to make the most of your Aulani trip. It can be a little difficult to untangle that what-when of reservations, so here's a rundown.
FAMILY TIME: 15 Family-Friendly Hotels and Resorts in the U.S.
The KA WA'A luau often sells out a few months in advance, so if you want to go, it's a good idea to try and reserve your spots when you book your room. You can also book dining reservations 30 days in advance at 'AMA'AMA (dinner) and Makahiki (dinner and character breakfasts). And if you plan on sending the kids to Aunty's Beach House, register them in advance and then sign up for spots before you arrive.
6. Rooms at Aulani
Aulani's two towers (Ewa and Waianae) contain many different room types. Standard rooms have either a king and a sleeper sofa or two queen beds, plus a little table and chairs, a balcony, and a remarkable amount of storage for a standard-sized hotel room (the beds are higher to make room for ample under-bed storage, and there's also a big dresser and closet). There are also suites with additional space. And then there are the Disney Vacation Club villas (you don't have to be a DVC member to book these though). These villas are still in the towers but are laid out more like apartments, with full kitchens, washers and dryers, and living rooms.
More from FamilyVacationist: