With a rich history and culture, delicious traditional foods, nearly 300 beaches, and a temperature that hovers around 70 to 80 degrees Fahrenheit year-round, Puerto Rico is one of the top family vacation ideas for anyone planning a tropical beach vacation. Especially appealing? If you're a U.S. citizen, you won't need a passport to visit the best all-inclusive Puerto Rico resorts.
Kid-friendly amenities like tricked-out swimming pools and complimentary use of bicycles and volleyball courts also welcome families at many Puerto Rico resorts. And while most beach and rainforest hotels in Puerto Rico are not traditionally all-inclusive like the resorts in Mexico, Jamaica, Aruba, and other tropical locales, many of them do offer inclusive packages that cover the single biggest expense on most family vacations: meals.
So, with dining costs covered in the all-inclusive Puerto Rico resort rates, the only thing left to do is sit back and relax on your family vacation.
The Best Puerto Rico All-Inclusive Resorts
If you're eager for a vacation filled with sun, sand, surf, and rainforest adventure, consider these resorts and hotels for families in Puerto Rico that offer inclusive meal plans and other perks similar to those found at fully all-inclusive resorts.
SUNSHINE STATE: 7 Best Florida All-Inclusive Resorts for Families
1. Wyndham Grand Rio Mar Puerto Rico Golf and Beach Resort
Rio Grande, Puerto Rico
On the northeast side of the island, the Wyndham Grand Rio Mar Puerto Rico Golf and Beach Resort is a sprawling nearly all-inclusive Puerto Rico resort that borders El Yunque rainforest. There are three lagoon-style swimming pools featuring a waterslide and waterfall. The resort advertises weekly kids' activities, including arts and crafts, bingo, and hair braiding. Grown-ups may appreciate the on-site full-service spa and two golf courses.
NO PASSPORT NEEDED: 19 Best All-Inclusive Resorts in the U.S. for Families
This Wyndham hotel periodically offers a meal plan package if you're staying three nights or more. It includes three meals daily, unlimited alcoholic and non-alcoholic drinks (house brand during restaurant and bar hours), use of tennis courts, and one round of golf per room. Several other promotions and packages are also available, including a bed and breakfast package with daily breakfast served a la carte at the resort's Marbella Restaurant.
2. Copamarina Beach Resort and Spa
Guanica, Puerto Rico
The beachfront Copamarina Beach Resort and Spa sits on 20 acres of landscaped grounds on the southern side of the island. Sleek and stylish, the nearly all-inclusive Puerto Rico accommodations here include standard guest rooms, one-bedroom suites, and three-bedroom villas. Guests can choose to book meal plans that include breakfast, lunch, and dinner, or just breakfast and dinner. There's regular evening entertainment at the al fresco Las Palmas Cafe.
MOVIES UNDER THE STARS: 11 Best Outdoor Movie Screens for Backyard Movie Nights
Some activities are also included in the nightly resort fee, such as the use of bicycles; tennis, volleyball, and basketball courts; ping-pong tables; and the family resort's fitness center. Staff often plan fun events like sandcastle-building competitions or outdoor movie nights. Note that the use of kayaks, pedal boats, and stand-up paddleboards does cost extra.
3. Parador Guanica 1929
Guanica, Puerto Rico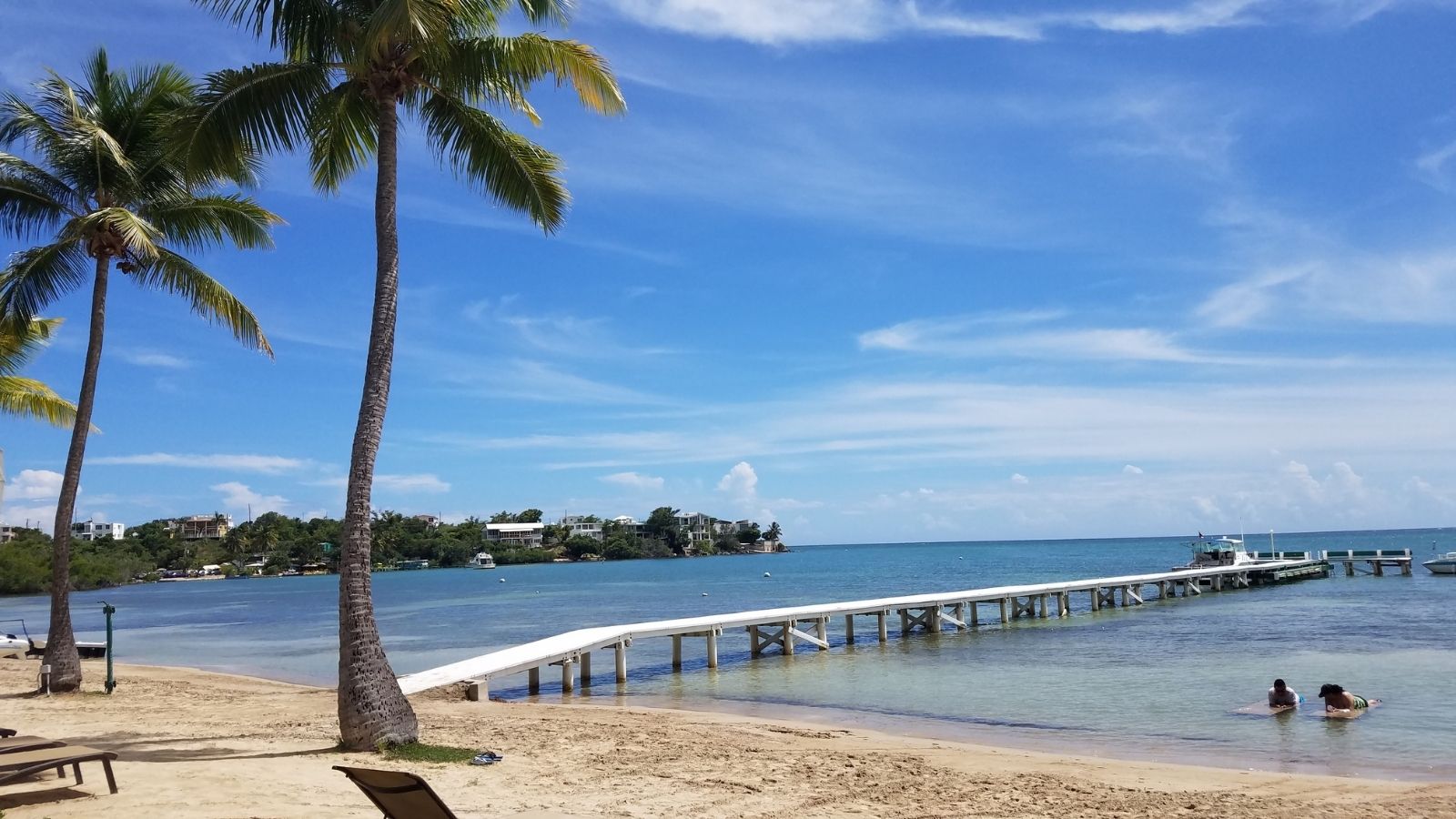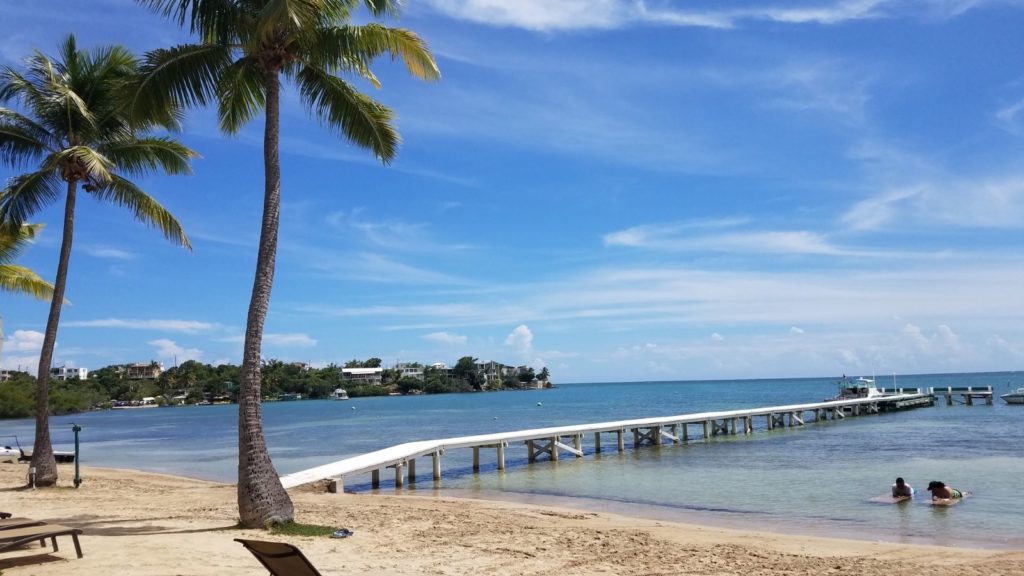 Paradors are small, typically family-owned inns found throughout Puerto Rico. Indeed, Parador Guanica 1929 offers basic accommodations at a moderate price. This is a no-frills hotel for sure, but it might be a great place for your family to bunk for the night and use as a home base for exploring the area.
HAWAII VACATIONS: The 4 Best Hawaii All-Inclusive Resorts for Families
This historic property dates back to 1929 (hence the name!) and is on the southwest side of the island (about a 15-minute drive from the aforementioned Copamarina Beach Resort). It offers a meal package that includes breakfast, lunch, and dinner daily at the on-site restaurant. Other variations include breakfast-only or breakfast-and-dinner-only options.
4. Tropical Inns Puerto Rico
Yabucoa and Maunabo, Puerto Rico
The island's Tropical Inns Puerto Rico properties are a collection of small hotels that offer a cozy place to stay for budget-minded travelers. They are located on the southeast side of the island: Three are close to one another on the coast in Yabucoa, while the other is about a 15-minute drive south in Maunabo. Each of the hotels has an on-site outdoor pool. 
SOUTH OF THE BORDER: 12 Best Cancun Resorts for Families and Kids
The four properties are Parador Palmas de Lucia, Parador Costa del Mar, Parador MaunaCaribe, and Hotel Lucia Beach. Tropical Inns Puerto's Rico's All Inclusive Family Package is three-day, two-night offer that includes dinner on day one (check in is at 3:00 p.m.); full breakfast, lunch, and dinner on day two; and a full breakfast on day three (check out is at noon). Waiter tips, room taxes, and non-alcoholic beverages are included. Alcohol is not included in the inclusive package rates.
5. Club Seabourne
Culebra Island, Puerto Rico
Club Seabourne is a popular and well-reviewed boutique hotel on Culebra Island off the east coast of Puerto Rico. The island is a gorgeous spot featuring one of the oldest U.S. wildlife refuges, home to giant sea turtles and large seabird colonies. There are also miles of pristine beaches and coral reefs. At this mini-resort, there are no crowds to battle for a place at the pool or beach—everything is low-key, friendly, and uncrowded. And though it's not fully all-inclusive, the amenities that come standard with all stays bump it up into all-inclusive resort territory at a fraction of the price of most all-inclusives.
STYLE AND FUNCTION: 10 Beach Bags with Extra Features
Daily a la carte breakfast, airport and ferry transfers, WiFi, and kayak and bike use during your stay. There are also periodic offers on the hotel's website that bundle or discount airfare connections between the island and San Juan or Ceiba with your hotel stay. And two kids up to 12 stay free with many of the room types. Well-priced accommodations range from family villas with two bedrooms to more basic rooms, but every stay comes with these extras that give you a sort of all-inclusive-light experience.
Frequently Asked Questions about Puerto Rico All Inclusive Resorts
1. Does San Juan Have Any All-Inclusive Resorts?
Puerto Rico, including the capital of San Juan, does not have any true all-inclusive resorts that bundle rooms, meals, activities, and gratuities into one price, such as those found in Mexico and the Caribbean.
SUNNY ESCAPES: 7 Best Aruba All-Inclusive Resorts for Families
However, some hotels in the San Juan area do offer bed-and-breakfast packages, including the Fairmont El San Juan Hotel and the Royal Sonesta San Juan Resort.
2. Is La Concha Resort All-Inclusive?
The beachfront La Concha Renaissance San Juan Resort is not all-inclusive, but it does offer some packages that include a food and beverage credit or a special meal, making it a good example of the many partially all-inclusive Puerto Rico resorts and packages you can find on the island.
3. What About Luxury Resorts in Puerto Rico? Are Any All-Inclusive?
Puerto Rico has some incredible luxury resorts, including The St. Regis Bahia Beach resort and Dorado Beach, a Ritz Carlton Reserve. Dorado Beach sits on part of a Rockefeller estate and features villas and suites with ocean views, plus two golf courses. The St. Regis sits among the trees on a former coconut farm close to El Yunque National Forest. And while you can—and should—expect a high level of service from Puerto Rican luxury resorts, what you shouldn't generally expect is an all-inclusive experience.
3. What Is the Cheapest Month to Fly to Puerto Rico?
December through March is the high season in Puerto Rico, which means those are the most expensive months to fly to Puerto Rico. Your best bets for finding cheap flights are the summer and fall months, which fall during hurricane season. (Hurricane season in Puerto Rico is technically June 1 to November 30).
4. What Months Are Hurricane Season in Puerto Rico?
The Atlantic hurricane season officially starts each year on June 1 and runs through November 30. This six-month period accounts for most hurricanes that affect the Caribbean. The National Oceanic and Atmospheric Administration (NOAA) predicts and tracks hurricanes and other weather disturbances each year. Its National Hurricane Center website offers real-time monitoring, preparedness tips, and educational resources. According to NOAA, peak hurricane season runs from mid-August to late October.
SUMMER FUN: 11 Best Summer Vacation Ideas for Families
Visitors continue to travel to the Caribbean during hurricane season. If you do go, it's a good idea to make sure your flight and Puerto Rico all-inclusive resort stay are refundable. It's also wise to consider travel insurance and plan for the possibility of inclement weather.
More from FamilyVacationist: