Universal Orlando Resort has long been one of the most popular family vacation spots in the country. Comprised of two theme parks (Universal Studios Florida and Islands of Adventure), one water park (Volcano Bay), a dining and shopping district (Universal CityWalk), and eight hotels, there's more enough at Universal to keep any family entertained for days. Universal's third Orlando theme park, Epic Universe, is set to open in 2025. 
Whether your family is all-in on Harry Potter or huge fans of the Jurassic Park movies, there's always something exciting happening at Universal Orlando. But with so much going on, where do you even begin? It can feel like a lot for first-timers, but I'm here to walk you through everything you need to know about planning a Universal Orlando Resort vacation.
ORLANDO MAGIC: The Ultimate Guide to The Wizarding World of Harry Potter at Universal Orlando
First-Timer's Guide to Universal Orlando Resort
This guide will introduce you to Universal's eight hotels, provide an overview of the different parks, and offer practical tips for making the most of your Florida family vacation. So, let's get started!
Jump to a Section:
Where To Stay at Universal Orlando Resort
Central Florida is filled with hotels, but if you want to stay just minutes from the Universal theme parks then you'll need to base yourself at one of Universal's eight hotels. Each hotel has something unique to offer, from dining options to fun pool areas and even special theme park perks. They're also divided into four different budget tiers: Value, Prime Value, Preferred, and Premier. All of Universal's resort hotels offer complimentary transportation to the parks.
READ OUR GUIDE: The Best Universal Studios Orlando Hotels for Every Age Group and Interest 
No matter which Universal Orlando Resort hotel you choose, you will have early access to select rides in select theme parks each morning. Early park admission begins up to one hour prior to park opening and is included with your hotel stay at no additional cost (but regular theme park admission is required). Here's a look at which hotels belong to which tiers.
Value
Universal's Value hotels offer the most affordable room rates among all of the different accommodations options within Universal Orlando Resort. For families, these hotels also offer two-bedroom suites. However, Value hotels are farthest away from the theme parks. The two hotels in this budget category are:
Prime Value
Universal's Prime Value hotels are slightly more expensive than Value hotels but offer additional perks, including close proximity to the theme parks and a separate security entrance to Universal's Volcano Bay water park. The two Prime Value hotels are:
Preferred
There're only one hotel in the Preferred category. Its biggest draw is complimentary water taxi transportation to the Universal theme parks as well as a walking path to Volcano Bay.
Premier
The most upscale Universal Orlando hotels belong to the Premier category. Special perks include complimentary Universal Express Unlimited passes, allowing you to skip the regular line at most Universal Orlando Resort rides and attractions. I'll talk more about Universal Express later in this guide, but suffice to say that if you're considering purchasing these passes then staying at a Premier hotel is likely to be the most cost effective way to get them, especially for families. The three hotels in this budget category are:
If you choose not to stay at a Universal Orlando Resort hotel, you can still have easy access to most of the resort property once you arrive, but you will not get the added perks mentioned above. Check out our helpful list of Orlando hotels with swimming pools, water slides, and lazy rivers for additional hotel suggestions.
Theme Parks at Universal Orlando Resort
Universal Orlando Resort has two theme parks, Universal Studios Florida and Islands of Adventure. It also has a water park, Volcano Bay, and a shopping and dining district called CityWalk. The shopping district connects Universal Studios Florida and Islands of Adventure to each other, so you can easily pass from one park to the other without leaving the resort. The Hogwarts Express attraction also allows you to move between Universal Studios Florida and Islands of Adventure if you have a Park-to-Park ticket; you can buy passes to just one park or Park-to-Park passes that allow you to move between the Universal theme parks in the same day.
BONUS TIME: How to Get Extra Time at Universal Beyond the Regular Theme Park Hours
The great thing about Universal Orlando is how close everything within the resort is to each other. You are never more than a 20-minute walk to most areas at the resort (and often quite a bit closer), so jumping from park to park or back to your hotel is a breeze. Keep that in mind when planning your park days since you can easily visit both theme parks should you opt for a Park-to-Park ticket. 
What to Know about Universal Studios Florida
Universal Studios Florida was the first Universal theme park to open in Orlando. It was originally conceived as a mirror its sister theme park in California, but by the time it opened in 1990 it had pivoted to a more immersive theme park design.
Universal Studios Florida is home to classic attractions like E.T. Adventure, Revenge of the Mummy, and Men in Black: Alien Attack. It's also home to the Diagon Alley area of The Wizarding World of Harry Potter and Minion Land on Illumination Avenue, among other themed areas.
Major Attractions at Universal Studios Florida
Dining at Universal Studios Florida
There are lots of places to grab a bite to eat around Universal Studios Florida. Seafood fans may want to check out Lombard's Seafood Grille. If you want traditional Irish pub fare, head to Finnegan's Bar and Grill. For a quicker bite to eat, Minion Cafe serves unique dishes that you don't tend to see at most counter-service theme park burger joints. Options include Carl's Crispy Cauliflower, Chicken Stuart's Szechuan Surprise, and El Macho's Salsa y Salsa Ropa Vieja, just to name a few.
Halloween Horror Nights at Universal Studios Florida
One of the biggest draws each year to Universal Studios Florida is Halloween Horror Nights. The annual fall event takes place nightly between early September and late October and features multiple scare zones and haunted houses based on popular characters and franchises in the thriller, horror, and science fiction genres. This separate-admission event is very popular and highly attended each year, but be warned: It's not for the faint of heart and is best suited to guests above the age of 13.
What to Know about Islands of Adventure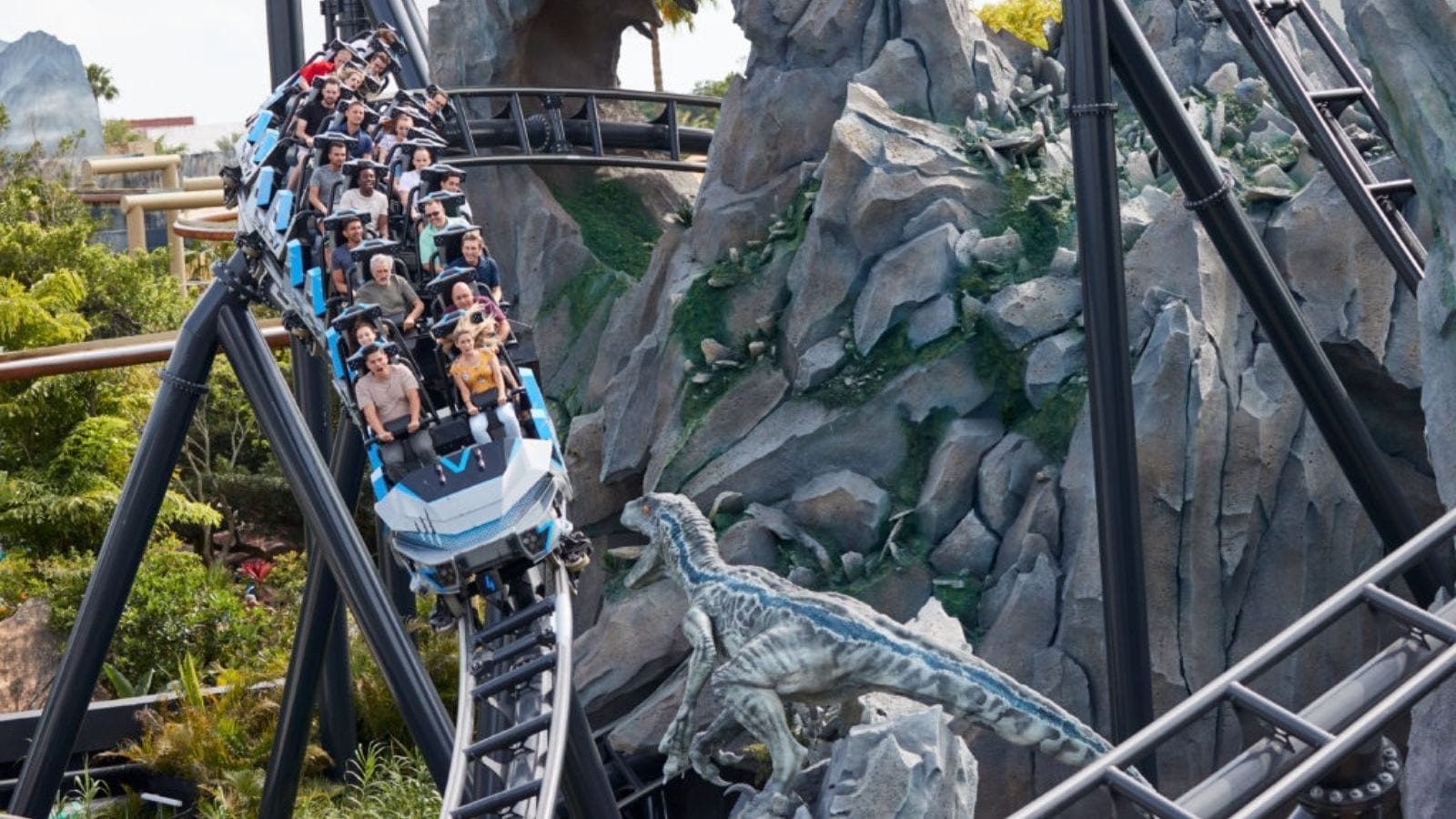 Universal's Islands of Adventure opened in 1999 and is home to six distinct lands featuring some of the most popular characters and franchises under the Universal umbrella. Islands of Adventure is where the flagship area of The Wizarding World of Harry Potter can be found, with the iconic Hogwarts castle beckoning guests as they enter the wizarding village of Hogsmeade.
INSIDER SECRETS: 7 Things You Didn't Know You Could Do At Universal Orlando Resort
Islands of Adventure is also home to the Jurassic Park area where the popular high-speed thrill ride VelociCoaster is located. In fact, many of Orlando's most popular rides are at Islands of Adventure, so if you're into roller coasters and highly immersive attractions, you'll feel right at home there. Younger kids can also find plenty to do at Islands of Adventure, with family-friendly lands that include Toon Lagoon and Seuss Landing. And Marvel fans will find an entire area dedicated to comic book heroes like Spider-Man and the Hulk.
Major attractions at Islands of Adventure
Dining at Islands of Adventure
Islands of Adventure is home to Mythos Restaurant, an award-winning dining location with a menu that includes a fusion of Mediterranean, Asian, and American fare found in The Lost Continent area of the park.
For a quick bite of Italian, Asian, and Greek cuisine or a refreshing beverage, you can also head to Confisco Grille. Beyond these options, Islands of Adventure has several counter-service dining options.
What to Know about Universal's Volcano Bay Water Theme Park
Volcano Bay is Universal's tropical island-themed water park that opened in 2017. Don't let any preconceived notions of water parks deter you: Volcano Bay is a highly themed and fully entertaining must-do experience when visiting Universal Orlando Resort, especially on hot and sunny days.
SLIP 'N' SLIDE: 7 Best Water Parks in Orlando for Every Age Group and Interest
Kids will enjoy the array of water-themed attractions at Volcano Bay, which include the Krakatau Aqua Coaster and the Kala and Tai Nui Serpentine Body Slides. For a more leisurely day at Volcano Bay, check out the Kopiko Wai Winding River or simply lounge in one of the park's many beach chairs. Private two-story cabanas are also available for rent.
Upon entry, guests at Volcano Bay are given wearable water-proof wristbands called TapuTapu. These bands can be used as a payment method throughout the water park as well as a virtual queue device that holds your place in line for most attractions.
Major attractions at Volcano Bay
Dining at Volcano Bay
Dining options are plentiful, with counter-service locations offering everything from burgers to poke bowls and walk-up bars for adults serving piña coladas and other tropical drinks.
What to Know about Universal CityWalk
When you're looking for a break from the parks or you want to experience a bit of nightlife at Universal, CityWalk is just steps away. The shopping and dining district known as CityWalk opened in 1999 alongside Islands of Adventure as part of a significant expansion to Universal Orlando Resort, turning the resort from a one-day excursion to a full-fledged vacation destination.
GO BANANAS: The Ultimate Guide to Universal Orlando's Minion Land on Illumination Avenue
CityWalk requires no park admission to visit, making it a great spot for vacationers and locals alike who want to grab a bite to eat at one of its many restaurants. And, because CityWalk is open late (closing most nights at 12:00 a.m. or 1:00 a.m.), it's also a great place to close out your long day in the theme parks.
While it's primarily a dining and shopping area, CityWalk is also home to a fun attraction called Universal's Great Movie Escape. This escape room experience offers two cinematic adventures, one inspired by Jurassic World and the other by Back to the Future.
Top Dining Options at Universal CityWalk
Universal Orlando Resort Planning Tips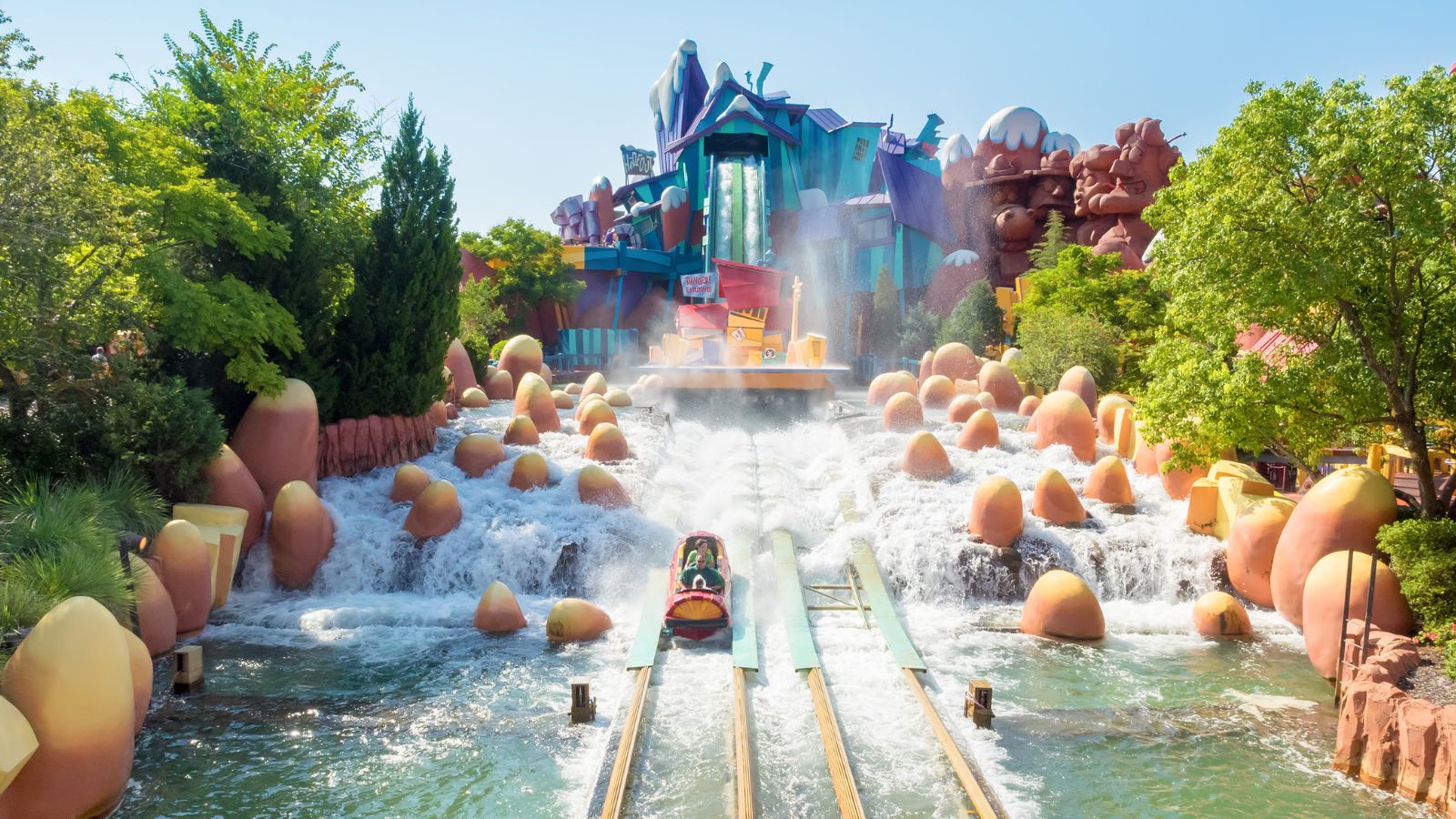 A lot goes into planning a theme park vacation, including when to go, which parks and rides to prioritize, and whether it makes sense to spring for expensive extras like skip-the-line passes and VIP experiences. Here's what you need to know when making those important decisions.
When is the best time of year to visit Universal Orlando Resort?
Weather is always a factor to consider when visiting Central Florida. Summer can be extremely hot and there's often a chance for rain and thunderstorms. Summer is also Universal's busiest season with families out of school.
Fall is another very buy time at Universal with the fan-favorite Halloween Horror Nights generally running from early September to early November. This event only takes place in the evenings, however, so if you're traveling with little ones you should be able to dodge the spookiest sights and sounds as long as you steer clear of Universal Studios Florida during event hours. If you love all things scary and horror, though, September and October are two months to consider visiting. In late winter and early spring, Universal Orlando Resort celebrates Mardi Gras in a big way with live entertainment, limited-time food items, and a nighttime parade on select evenings.
The holiday season at Universal Orlando is a popular time as well. Highlights include Universal's Holiday Parade Featuring Macy's at Universal Studios Florida and Grinchmas at Islands of Adventure. The Wizarding World of Harry Potter celebrates Christmastime with a nighttime holiday show called The Magic of Christmas at Hogwarts Castle. All of Universal Orlando's holiday offerings are included with regular park admission, with no separate-ticket events to factor into your vacation budget.
I recommend keeping a close watch on Universal Orlando Resort's website and email promotions for hotel deals and other ways to save. Past offers have included discounts on hotel rooms as well as theme park ticket sales, including a recent "buy two days, get three days free" promotion.
How many days do you need at Universal Orlando?
To see and do everything that makes Universal Orlando Resort special, you will want to plan at least two full days at the parks. Three days would be even better. Universal sells One Park and Park-to-Park tickets. A one-park per day ticket will limit you to just one park each day, which is cost effective if you know you will only want to visit one park each day.
TAKE YOUR PICK: 10 Best Theme Parks in Orlando for Every Age Group and Interest
Because everything at Universal Orlando is within walking distance, however, it's relatively easy to fit multiple parks in one day. Park-to-Park tickets give you access to both theme parks and Volcano Bay on the same day. This is a good option if you want to bounce around between parks at different times of day or if you're pressed for time on your visit. With a Park-to-Park ticket, you will also be able to ride the Hogwarts Express between Universal Studios Florida and Islands of Adventure (a must-do experience for die-hard Harry Potter fans).
If you live close to Orlando or you plan on visiting multiple times throughout the year, an Annual Pass is a good option to consider. Universal offers several different Annual Pass tiers to choose from with varying blackout dates and price points. Universal's Annual Passholders are also eligible for Passholder Appreciation Days, special hotel discounts, and other perks.
What is an Express Pass?
Express Pass is Universal's skip-the-line pass designed to give you shorter wait times for most rides and attractions in Universal Studios Florida and Islands of Adventure. Skipping the regular standby lines can be a huge time saver if you want to experience all of the rides during your stay, especially if you're only visiting for a day or two. With a Universal Express Pass, hour-long standby waits can be as short as just five or 10 minutes.
There are two types of Express Passes: Universal Express, which works on each participating ride once per day, and Universal Express Unlimited, which allows you to skip the regular line on each participating ride as many times per day as you would like. Once you have Express Pass, you simply show up to the ride of your choice and enter the designated Express Pas queue, with no reservations or return times necessary. Express Passes are add-ons to your park ticket; they're not valid for entry on their own.
Express Pass is also not an insignificant cost. The standard Universal Express (valid at Universal Studios Florida or Islands of Adventure) starts at $89.99 for one park per person per day; Universal Express Unlimited starts at $99.99 for one park per person per day; you can also purchase Express Passes for both parks in the same day.
The cost can (and does) increase quite a bit during the park's busier seasons, with prices as high as $349.99 per guest per day for the standard Universal Express and $379.99 per guest daily for Universal Express Unlimited. Also note that these prices do not include tax.
Express Passes at Volcano Bay function the same way (standard or unlimited) but are significantly less expensive, with prices ranging from $19.99 (standard) to $39.99 (unlimited).
Do you need an Express Pass?
If you can swing the cost, an Express Pass can be an invaluable tool in accomplishing everything on your to-do list with ease, especially if you only have a day or two at the parks or you're traveling with kids who absolutely hate waiting in line.
Fortunately, you can bring the cost of an Express Pass down quite a bit by staying at one of Universal's Premier hotels (Loews Royal Pacific Resort, Loews Portofino Bay Hotel, or Universal's Hard Rock Hotel). Booking a stay at one of these hotels gets you and your family complimentary Express Unlimited passes at Universal Studios Florida and Islands of Adventure for the length of your stay. For a family of four, staying at a Premier hotel is often less expensive than the cost of a lower-tier hotel plus Express Passes.
Express Passes can be purchased on Universal's website when you buy your park tickets. They are also available at guest kiosks throughout the resort (pending same-day availability) or via Universal Orlando's app (also pending availability). If you opt not to purchase an Express Pass, the easiest way to avoid long lines on the most popular rides is to take advantage of early park admission and get to the parks before the regular crowds arrive.
There's also an unadvertised Express Pass option that's sometimes available after 4:00 p.m. This secret Express Pass can only be purchased in-person (not online or via the app) and functions just like a regular Express Pass, but is only good from 4:00 p.m. to closing. It costs significantly less than a full-day Express Pass and is a great option if you're planning to stay until closing and still need to knock a bunch of popular rides off your to-do list.
What about Universal's VIP Experience?
For the ultimate VIP treatment, Universal Orlando Resort offers a VIP Experience you can book as an add-on to your theme park admission. You can reserve a one-park or two-park VIP experience, depending on what ticket type you have, and your party will be personally escorted by a Universal VIP guide throughout the day.
The biggest draw to the VIP Experience is the ability to ride all of the attractions without waiting in line, but you also get backstage access and fun tidbits of information from your guide as well. Guests who book the VIP Experience can also enjoy complimentary continental breakfast and lunch. All-day Private VIP Experience tours include all of the benefits listed above, plus a complimentary full-service dinner as well as a My Universal Photos Three-Day Photo Package.
More from FamilyVacationist: