Florida is a vacation magnet for families. Miles of Atlantic and Gulf coastline, sun-kissed beaches, warm waters, and theme parks galore draw families year after year. Whether your family craves nothing more than relaxing at dreamy Florida beach resorts or kid-friendly Florida all-inclusive resorts, Florida family vacations have something to please everyone.
The Best Florida Vacation Ideas for Families
From beach towns to the Orlando theme parks, here are the best places to visit in Florida with kids, including some underrated and under-the-radar Florida vacation gems that many families miss.
BRING THE WHOLE FAMILY: How to Plan a Multigenerational Disney World Vacation That Makes Everyone Happy
1. Orlando, the Theme Park Capital of the World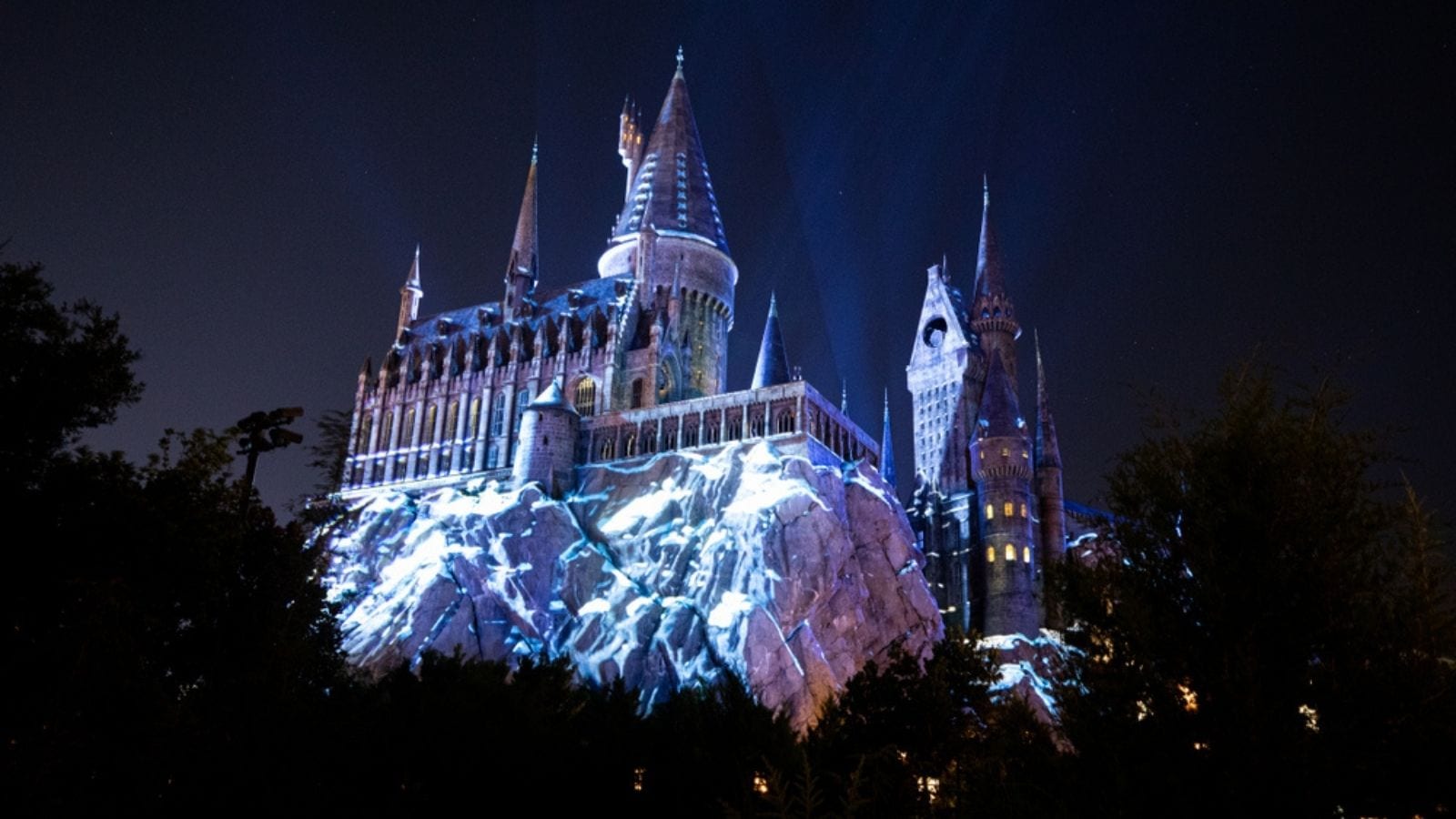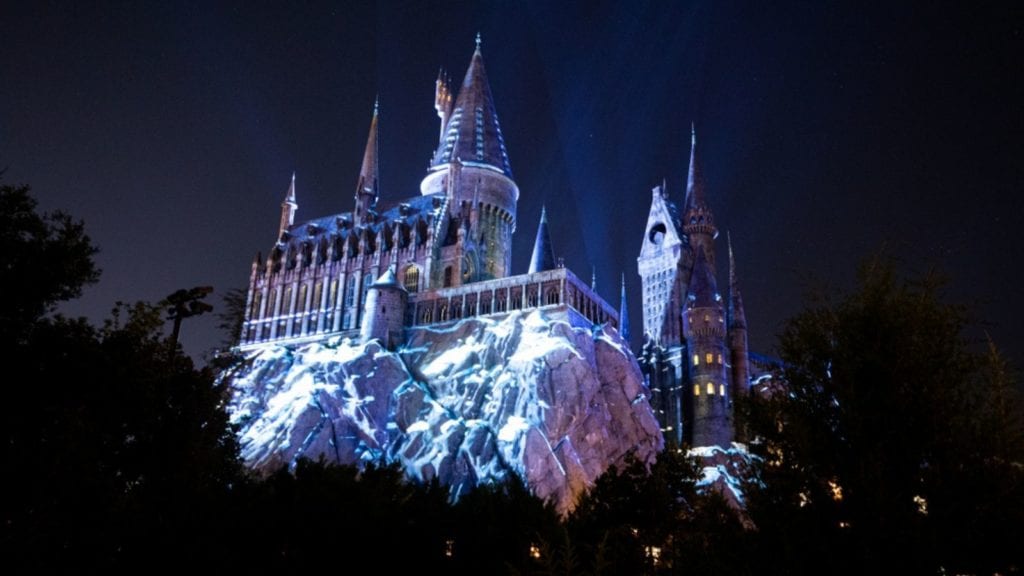 Many of the best Florida family vacations begin and end with Orlando. Home to four Disney theme parks (including the popular Star Wars land at Hollywood Studios), two Disney water parks, the magical Harry Potter theme park areas at Universal Studios, and a host of ocean-themed parks (SeaWorld, Discovery Cove, and Aquatica Orlando), Orlando is truly the theme park capital of the world.
ULTIMATE GUIDE: Everything You Need to Know About Disney Genie and Genie+
But there are so many more things to do with kids in Orlando than "just" the theme parks. If you need a break from Mickey and Minnie, Crayola Experience at the Florida Mall brings the magic of color to children with dozens of hands-on attractions, including the newest, Meltdown, where kids can paint with melted wax. The Orlando Science Center is another fine option. The KidsTown exhibit presents seven interactive zones, where kids can experiment with cause and effect and learn how oranges travel from tree branch to breakfast table.
For an immersion in nature, visit the Tibet-Butler Preserve and hike, picnic, and watch the colorful winged creatures in the butterfly garden.
2. Amelia Island, a Remote Feel Near Jacksonville
With 13 miles of pristine beaches and a forest of moss-laden live oaks, this barrier island off Florida's Northeast coast has been blessed by Mother Nature. A prime spot for Florida family vacations, the feel is remote even though Amelia Island only a 40-minute drive from Jacksonville's international airport.
LEAVE THE KIDS AT HOME: 10 Best Hotels for Romantic Getaways in Florida
Amelia Island is an especially fine Florida destination for active families thanks to its many outdoor recreational options like golf, tennis, horseback riding, and Segway tours. Egan's Creek Greenway in Fernandina Beach is a protected area with a network of trails for biking and walking, with the chance to spot alligators and bobcats. The Pirate Playground is next door, offering art, music, and nature experiences for kids.
Historic Downtown Fernandina Beach is Amelia Island's main village. Dozens of casual eateries and cute shops, including Villa Villekulla Toys (a creative toy store with a playroom) make this one of the more delightful Florida attractions for families. For history buffs, Fort Clinch State Park is a preserved Civil War brick fort with costumed reenactments taking place year-round.
3. Sarasota, a Florida Beach Town with an Artistic Soul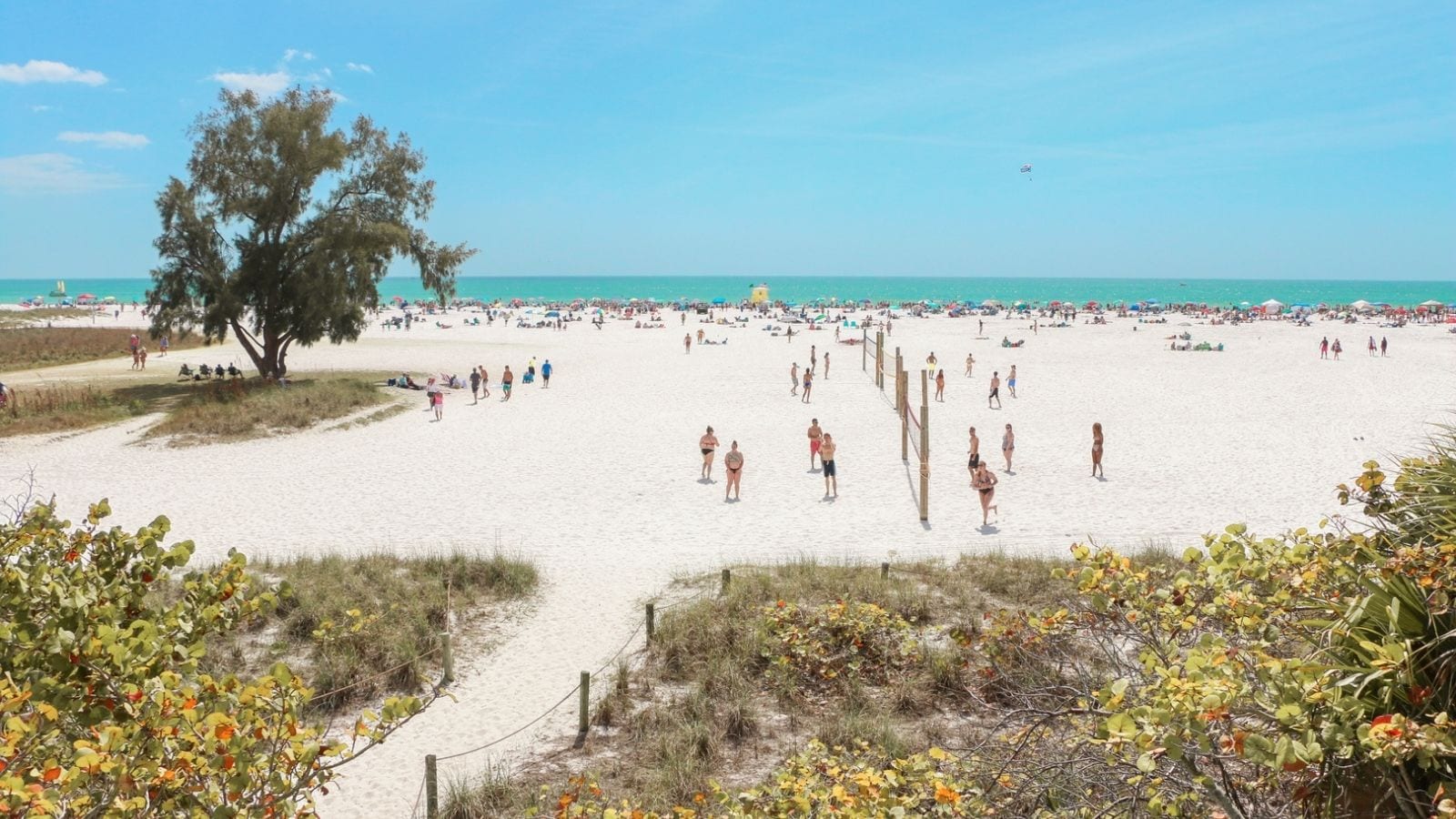 The beach town of Sarasota and its adjacent keys are home to some of the most scenic beaches on the Gulf Coast with sand as soft as cotton and white as fresh snow—sift it through your fingers and it feels like flour. The warm Gulf waters are a shade of blue that looks straight out of a crayon box.
BIG FAMILIES: 11 Best Disney World Hotels for Families of 5 or More
At Marie Selby Botanical Gardens, a tumbling waterfall and landscaped paths filled with flowers make for a serene respite. The Kids' Corner has costumes for dress-up, nature books, and an array of arts and craft materials to encourage creativity.
With carved parade wagons, costumes, and a 44,000-piece model circus, the Ringling Circus Museum is a fun stop. And if you're looking for vacation ideas for teens or artsy tweens, Sarasota supports a sophisticated array of performing arts, including an opera and ballet company with modest ticket prices. When hunger strikes, kids' meals at the Old Salty Dog are whimsically served on a take-home Frisbee.
4. Sanibel Island, a Natural Wonderland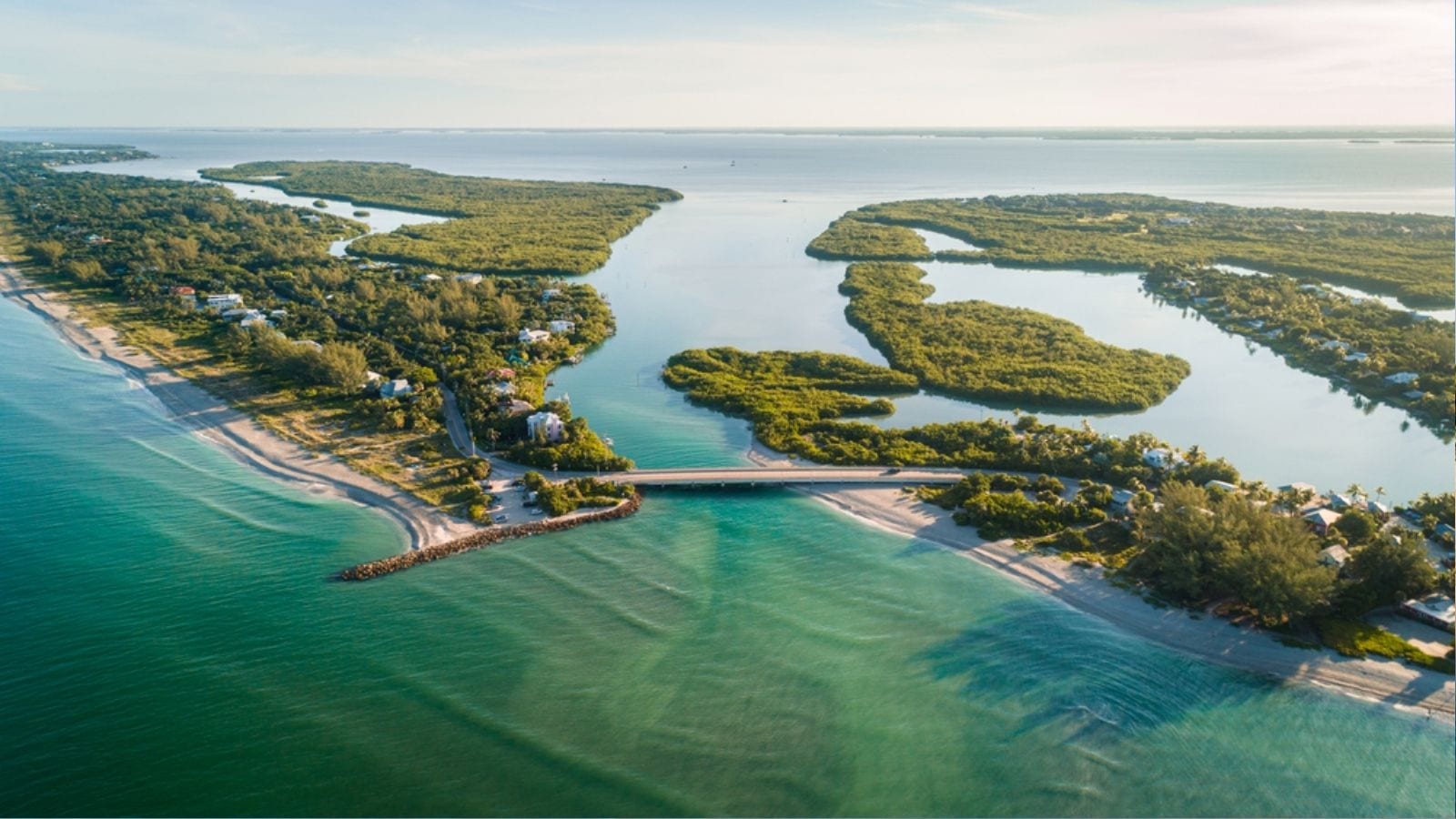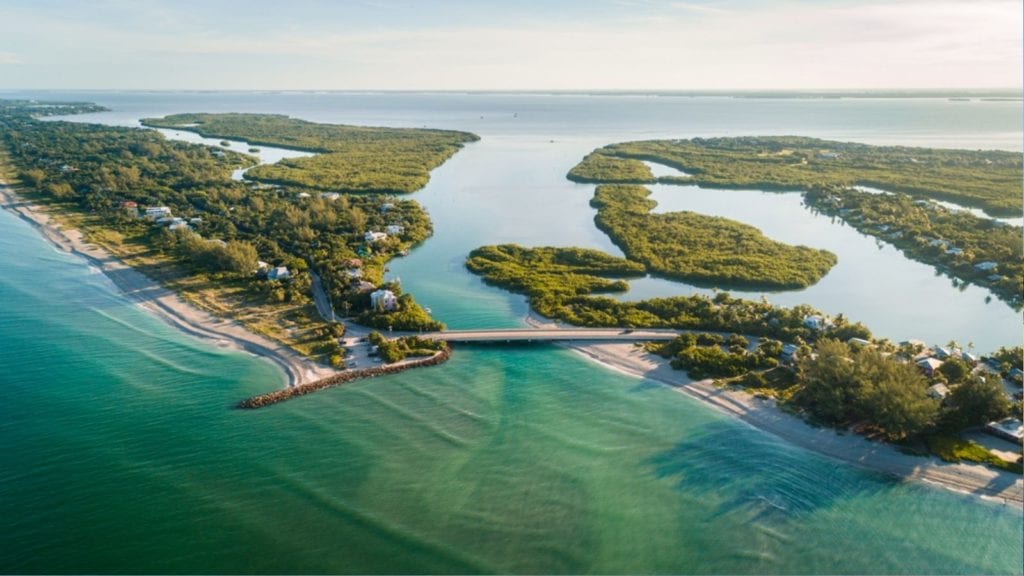 Laidback Sanibel Island is a natural paradise. This Gulf of Mexico barrier island is easily reached from Fort Myers via a short causeway. Despite its proximity to the mainland, towering palm trees are tallest things you'll see on Florida family vacations here.
EXTRAS INCLUDED: 19 Cheap Theme Park Hotels That Come with Magical Perks
The delicate ecosystems of the 6,000-acre J. N. 'Ding' Darling National Wildlife Refuge include pristine wetlands and mangrove forests, with hundreds of exotic species of migratory birds flying overhead. You may explore by car, though walking or biking the flat terrain presents a keen vantage point for wildlife spotting.
Shell collecting is a popular pastime. Sanibel's wide assortment of shells is courtesy of its east-west orientation, allowing hundreds of mollusks and bivalves to wash ashore from the Caribbean, peppering local beaches with bursts of color.
5. Flagler Beach, a Proudly Low-Key Florida Vacation Idea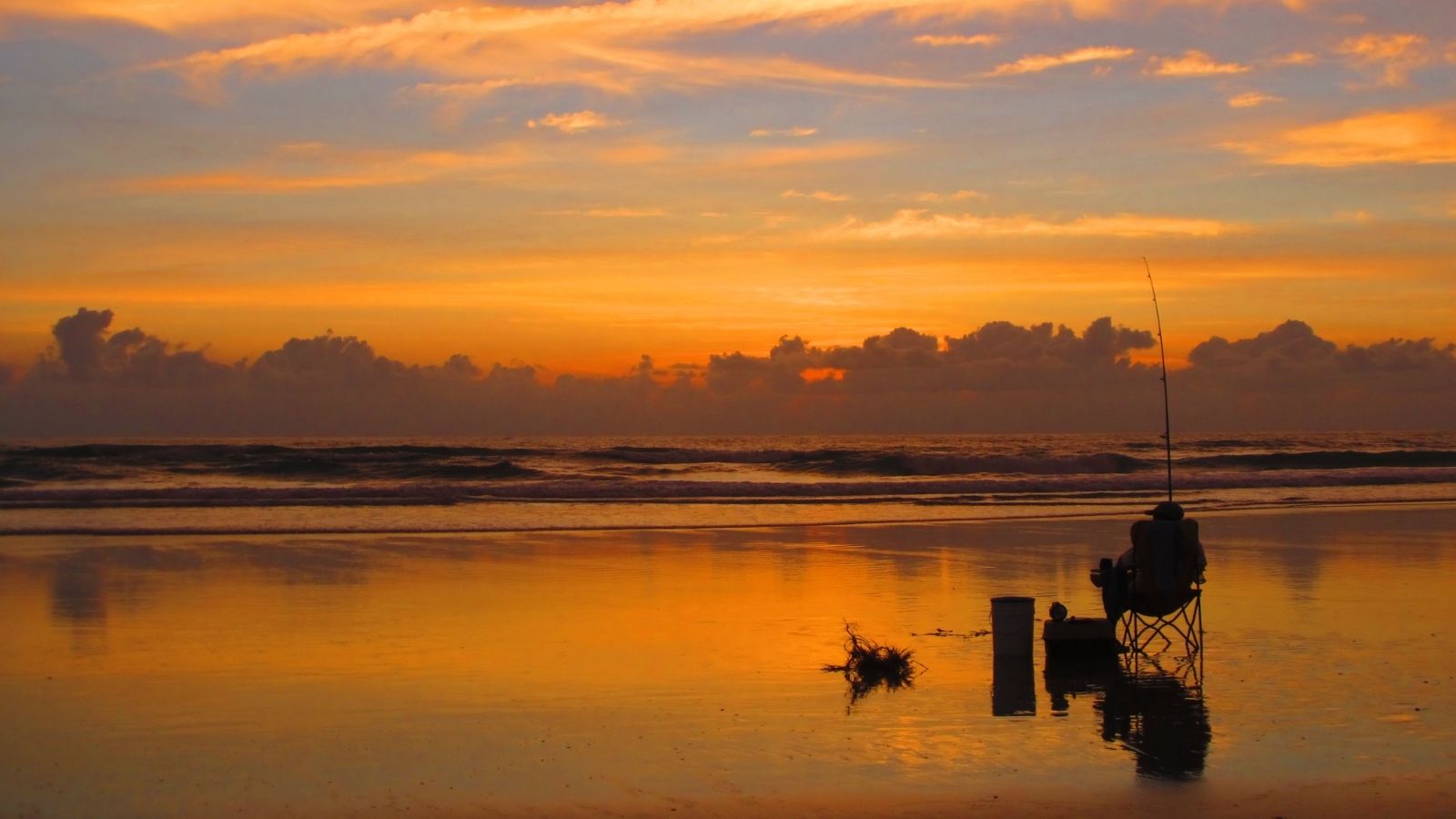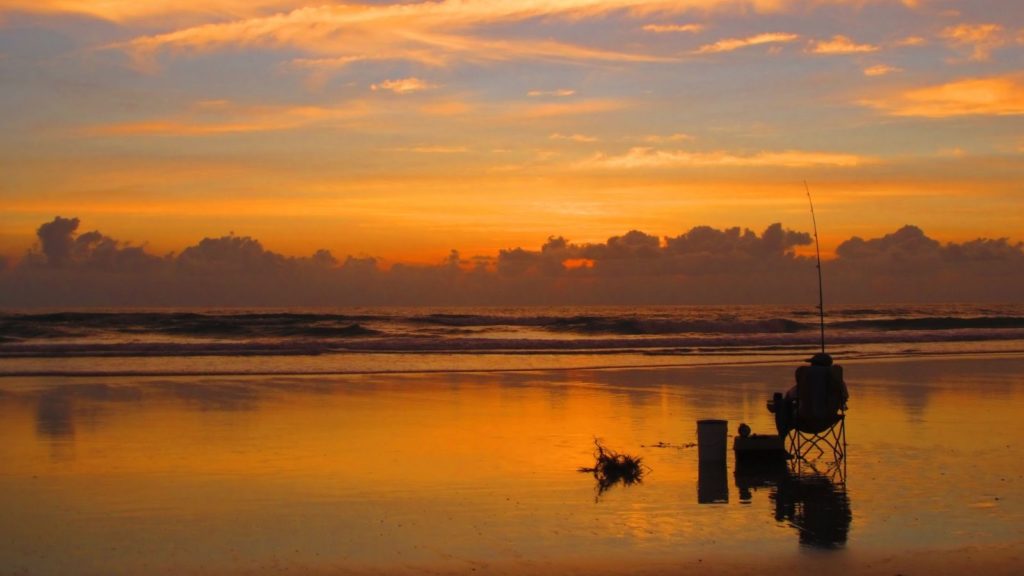 Located in the Northeastern corner of the state along Florida's Palm Coast, Flagler Beach has a retro flavor and a delightfully slow pace. The most unusual aspect of the beach is its cinnamon colored sand, courtesy of crushed coquina shells. It's a popular surf spot with locals and tourists vying for the perfect break.
PLAN YOUR TRIP: When Is the Best Time to Visit Disney World and Disneyland?
If you'd like to take a lesson, Flagler Surf Lessons offers expert instruction. The beaches near the pier are dog friendly, so pack the pooch. For a more solitary experience, turn down any road with beach access. All you need is sunscreen, sand toys, and your usual beach essentials, as all beaches here are public with no fee to park.
6. Palm Beach County, a Gem for Animal Lovers
Palm Beach's reputation as a preppy playground is justified, though that's just a sliver of what's offered here for Florida family vacations. The county is actually Florida's largest, with a whopping 47 miles of Atlantic surf and an array of activities on land and sea.
Families who love animals will be right at home at the Palm Beach Zoo and its Malayan tigers, Mexican spider monkeys, and prowling jaguars. The zoo's compact size makes it one of the more manageable Florida attractions for families with very young children.
PACKING LIST: What to Pack for Disney World (and What to Leave at Home)
May through October is turtle nesting season in Palm Beach County. Loggerhead, Leatherback, and Green sea turtles loyally return to the same location each year to deposit their precious eggs. The Loggerhead Marinelife Center in Juno Beach is a nonprofit conservation center and turtle rehabilitation hospital that organizes guided walks, sea turtle sleepovers, and summer camps, where you can get better acquainted with these gentle creatures.
Situated on a wispy barrier island, John D. MacArthur Beach State Park has a nature center with interpretive exhibits that help kids learn about the estuary eco-system. Kayak rentals and a playground are welcome perks.
7. Clearwater Beach, a Retro Florida Beach Spot with Small-Town Vibes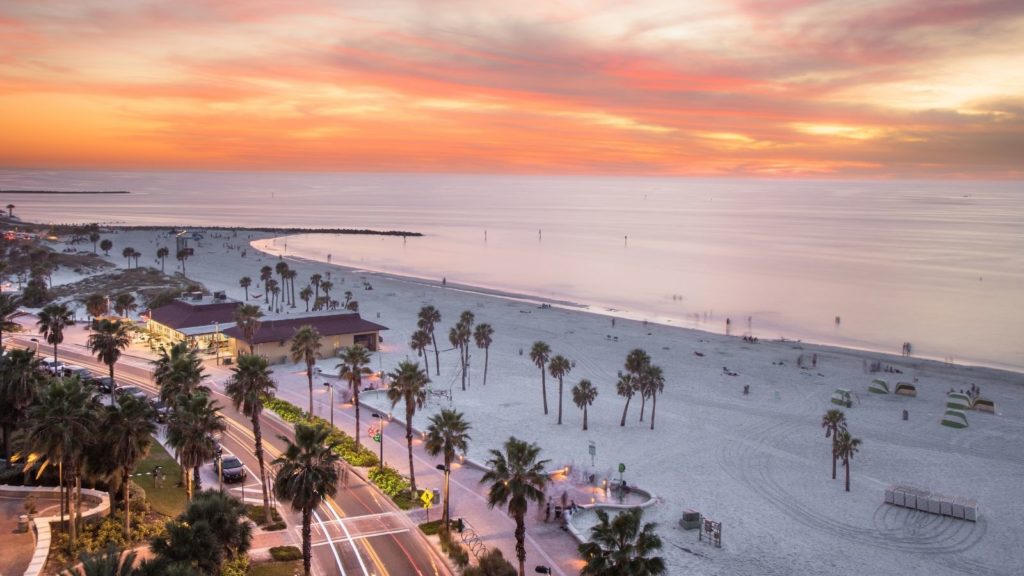 Old-fashioned Clearwater captivates with impeccable beaches. The Jolley Trolley is a fun way to ride around town and fits Clearwater's retro vibe like a glove, and the Fred Marquis Pinellas Trail is a multi-use paved urban rail trail linking parks, coastal landscapes, and residential areas. The 37-mile trail spans from St. Petersburg to Tarpon Springs and goes right through Clearwater. It attracts thousands of bikers, skateboarders, joggers, and walkers each month, so you'll have plenty of company.
WHAT TO KNOW: The Complete Guide to Disney Vacation Club (DVC)
The wonderful Clearwater Marine Aquarium is a working marine hospital that rehabilitates rescued animals from sickness or injury with the goal of releasing them back into their natural habitat when they're healed. Animals who cannot be viably released remain there. It's a worthy place to spend a morning or afternoon on your Florida vacation.
Bring the family to Pier 60, where street performers and local artisans gather every day at sunset. The kids can burn off some energy at the adjacent playground.
8. Surfside, a Tranquil Space in Vibrant Miami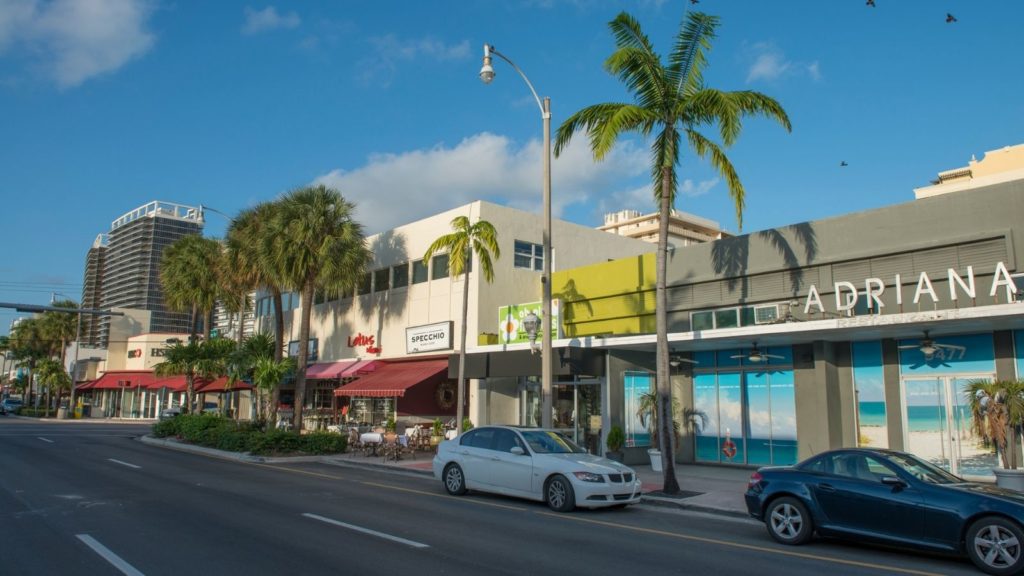 Everyone knows Miami as a bustling Florida vacation hotspot, but spend a day on the sands of Surfside and you'll see an entirely different side of the city. Known as Miami's Uptown Beach Town, this narrow stretch attracts families looking for laidback serenity from sunrise over the Atlantic Ocean to sunset behind the skyline.
FAMILY FUN: 10 Unforgettable RV Road Trips in the U.S. for Families
Harding Avenue's compact and walkable commercial district is lined with retro facades and fun boutiques. Rent bikes and pedal the flat one-mile loop, an easy toddler-friendly vacation activity for kids who have just ditched the training wheels.
Guests of local hotels may use the Surfside Community Center with its pool and waterslide. And when hunger strikes, Josh's Deli serves Jewish delicatessen classics like matzo ball soup and hearty pastrami sandwiches on chewy rye bread.
More from FamilyVacationist: