The Wizarding World of Harry Potter is one of the most exciting areas to explore at both Universal Orlando Resort in Florida and and Universal Studios Hollywood in California. The highly themed lands within the theme parks look and feel like they've jumped right off the pages of the Harry Potter novels. But even the biggest Potterheads may be surprised at some of the lesser-known experiences you can have in Hogsmeade and Diagon Alley—if you know where to go and who to ask.
Lesser-Known Things to Do at The Wizarding World of Harry Potter Theme Parks
From exchanging muggle cash for wizards' notes to a private tour of Hogwarts Castle, here are the top things you probably didn't know you could do inside The Wizarding World of Harry Potter. (Except where noted otherwise, these Harry Potter theme park secrets can be experienced in both Orlando and Hollywood.)
ORLANDO MAGIC: The Ultimate Guide to Universal's Harry Potter Theme Park Areas in Orlando
1. Exchange Dollars for Wizard Money
Inside Gringotts Money Exchange, you can trade your boring old U.S. dollars for wizard money! You will need to bring $10 or $20 bills with you for the exchange, however, because the Gringotts goblins do not accept smaller denominations.
SUMMER READING: 33 Books Like Harry Potter to Binge on Your Next Vacation
The wizard money can be spent inside The Wizarding World of Harry Potter and at other select locations at the Universal parks. If you have any wizard money left over at the end of your trip, you can bring it home with you as a special souvenir or exchange it for muggle (read: real) money.
2. Hear Moaning Myrtle in the Bathrooms
In the Harry Potter books and movies, Moaning Myrtle is a character who died tragically in a bathroom at Hogwarts. Fans of Myrtle will want to make their way to the Hogsmeade bathrooms and listen closely, because inside you'll hear Myrtle chatting (and sometimes crying). It's a fun little Easter egg inside a land that's filled with these kinds of unique details.
INSIDER SECRETS: 7 Things You Didn't Know You Could Do At Universal Orlando Resort
3. Enjoy Butterbeer-Flavored Sweets
You may already know about the frozen butterbeer, cold butterbeer, and hot butterbeer available inside The Wizarding World of Harry Potter, but there are actually several other forms of this sweet treat you can try too.
DINO-SOAR: Is Universal Orlando's Jurassic World VelociCoaster Too Scary for Kids?
The iconic Harry Potter flavor can also be consumed as ice cream, fudge, and—my personal favorite—a classic soft serve variety from Florean Fortescue's Ice-Cream Parlour, located in Diagon Alley. You never know where that sweet butterbeer flavor will turn up, so keep you eyes peeled for butterbeer-flavored… well, everything.
4. Send a Letter Through the Owl Post
Owls deliver the mail in the Harry Potter books and movies, so why wouldn't that also happen inside The Wizarding World of Harry Potter?
FESTIVE FUN: The Best Things to Do at Universal Orlando During the Holiday Season
While you can buy stamps and mail envelopes and packages directly from the Owl Post inside the Wizarding World, there's a simpler (and less expensive) way to get a Hogsmeade Village postmark on your mail. Just bring your own a pre-stamped and pre-addressed postcard or letter to the theme parks with you and look for the small mailboxes that say "Owl Post." Drop your letter inside, and when your letter arrives after your vacation it will be post marked from Hogsmeade.
5. Take a Tour of Hogwarts Castle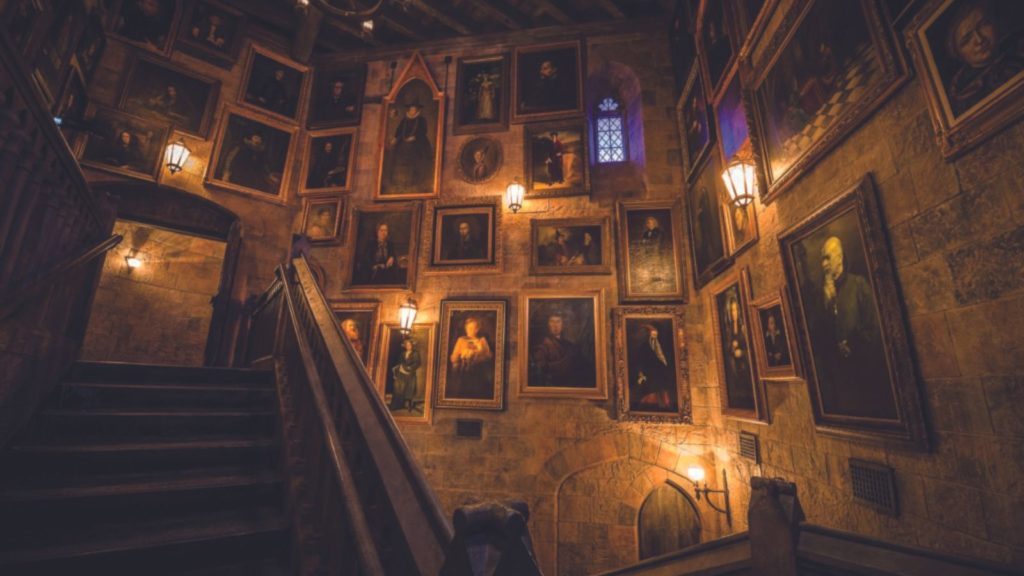 Yes, it's true—you can actually tour the inside of Hogwarts! This really only happens when the ride is not packed with people, generally first thing in the morning when everyone is rushing to the Velocicoaster or Hagrid's Magical Creatures Motorbike Adventure, or later in the evening when the park is closer to closing for the day.
PERSONALIZED PICKS: The Best Universal Studios Orlando Hotels for Every Age Group and Interest
To get the tour, ask a team member at the beginning or end of the attraction if they're offering tours of the castle that day. Hope for the best (and maybe a little Felix Felicis).
6. Adopt a Pigmy Puff
One of the cuddliest creatures in the Harry Potter universe is the pigmy puff. At a few stores inside The Wizarding World of Harry Potter, you can "adopt" one of the fluffy pink or purple creatures.
SAVE MONEY: 9 Cheap Theme Park Hotels in Orlando Near Disney, Universal, and SeaWorld
After you pay for your souvenir, the team member helping you check out will perform a pigmy puff naming ceremony for you. Be sure to think of your name before you buy your pigmy puff.
7. Call The Ministry of Magic
This one's only available at Universal Orlando Resort. Just outside the entrance to the Hogwarts Express at Universal Studios Florida is a facade that looks like London, complete with Kings Cross Station, the Knight Bus, and the iconic red phone booth. Inside the phone booth, you can call the Ministry of Magic by dialing 62442 (MAGIC). A message will play from the line and you'll learn more about what's going on that day at the Ministry.
STYLE AND COMFORT: 10 Best Travel Shoes for Walking All Day Long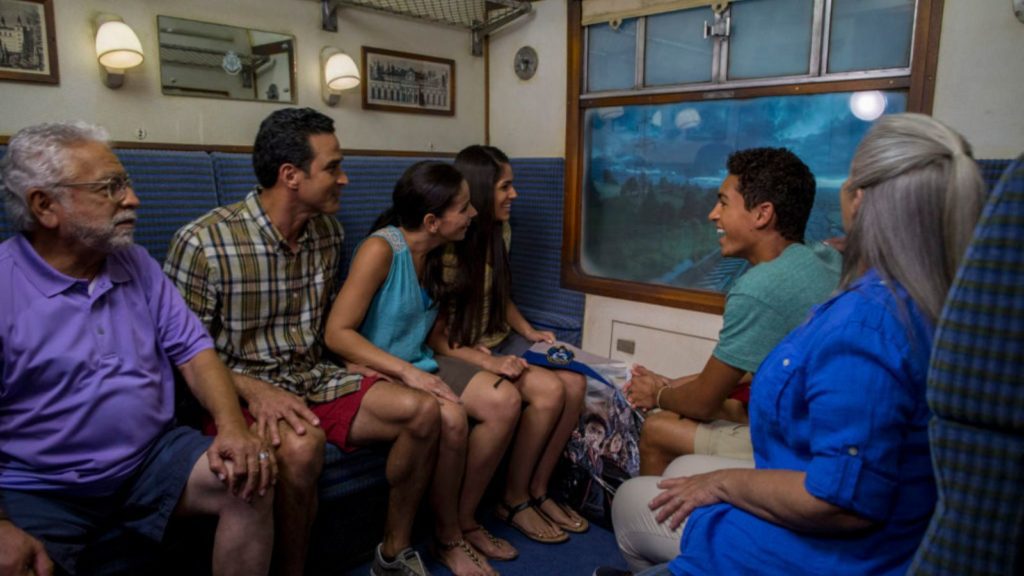 And speaking of things you can only do at the Harry Potter parks in Florida, you can also ride the Hogwarts Express between the two Wizarding World areas of Universal Orlando. You'll need a park hopper ticket to do it, but for true Harry Potter fans it's worth the upcharge to be able to get to board the legendary red train.
FUN ALTERNATIVES: 7 Florida Attractions That Are Just as Much Fun as Disney and Universal
You can board the Hogwarts Express from Platform 9 3/4 in Universal Studios Florida or from Hogsmeade in Universal's Islands of Adventure. Be sure to ride it in both directions because the scenery and storyline change depending on which direction you're traveling.
More from FamilyVacationist: