A top leisure destination in Canada and one of the most famous tourist attractions in the U.S., Niagara Falls is recognized as a bucket-list-worthy family vacation idea on both sides of the border. But there's so much more to the Niagara Falls area than its world-famous waterfall. Just 20 miles down the road, the city of Buffalo has a revitalized waterfront of its own—one that's filled with things to do for kids, teens, and parents alike.
The Best Things to Do in Buffalo and Niagara Falls, New York
From the Maid of the Mist to the Buffalo Zoo, here are the things to do in Buffalo and Niagara Falls that make it one of the top family vacation spots in the U.S. for a weekend or a week.
BEYOND NYC: 13 New York Family Vacation Destinations Perfect for Families
What to Do at Niagara Falls U.S. Side and Canadian Side
Visiting Niagara Falls U.S. side is a given, and there's no better place to start than Niagara Falls State Park, the very first state park in the country (established in 1885). Niagara Falls is actually comprised of three distinct waterfalls—Horseshoe Falls, American Falls, and Bridal Veil Falls—that collectively have nearly 750,000 gallons of water rushing over the edge each second. 
Families can get up close (like, really close) to the fast-moving water of the Niagara River via the Cave of the Winds, a year-round viewing area that takes you a mere 20 feet from the rushing waters of Bridal Veil Falls. Wearing bright yellow ponchos and special footwear, you'll trek across a series of wooden walkways to the base of Bridal Veil Falls, where you can continue on to the Hurricane Deck and immerse yourself in the thundering spray.
COUPLES GETAWAYS: 11 Most Romantic Getaways in Pennsylvania
And no trip to the U.S. side of Niagara Falls is complete without taking the famed Maid of the Mist boat tour, which has ferried rain-slicker-draped passengers safely to the base of American and Horseshoe Falls since 1846.
Once the sun goes down, the entire Niagara Falls panorama is illuminated with a brilliant changing-color LED display, a great visual treat to cap any vacation day with kids.
On the Canadian side, one of the best things to do at Niagara Falls is crossing the Rainbow Bridge to glimpse the falls' iconic horseshoe shape from the Table Rock Centre.
Outdoor Activities around Niagara Falls U.S. Side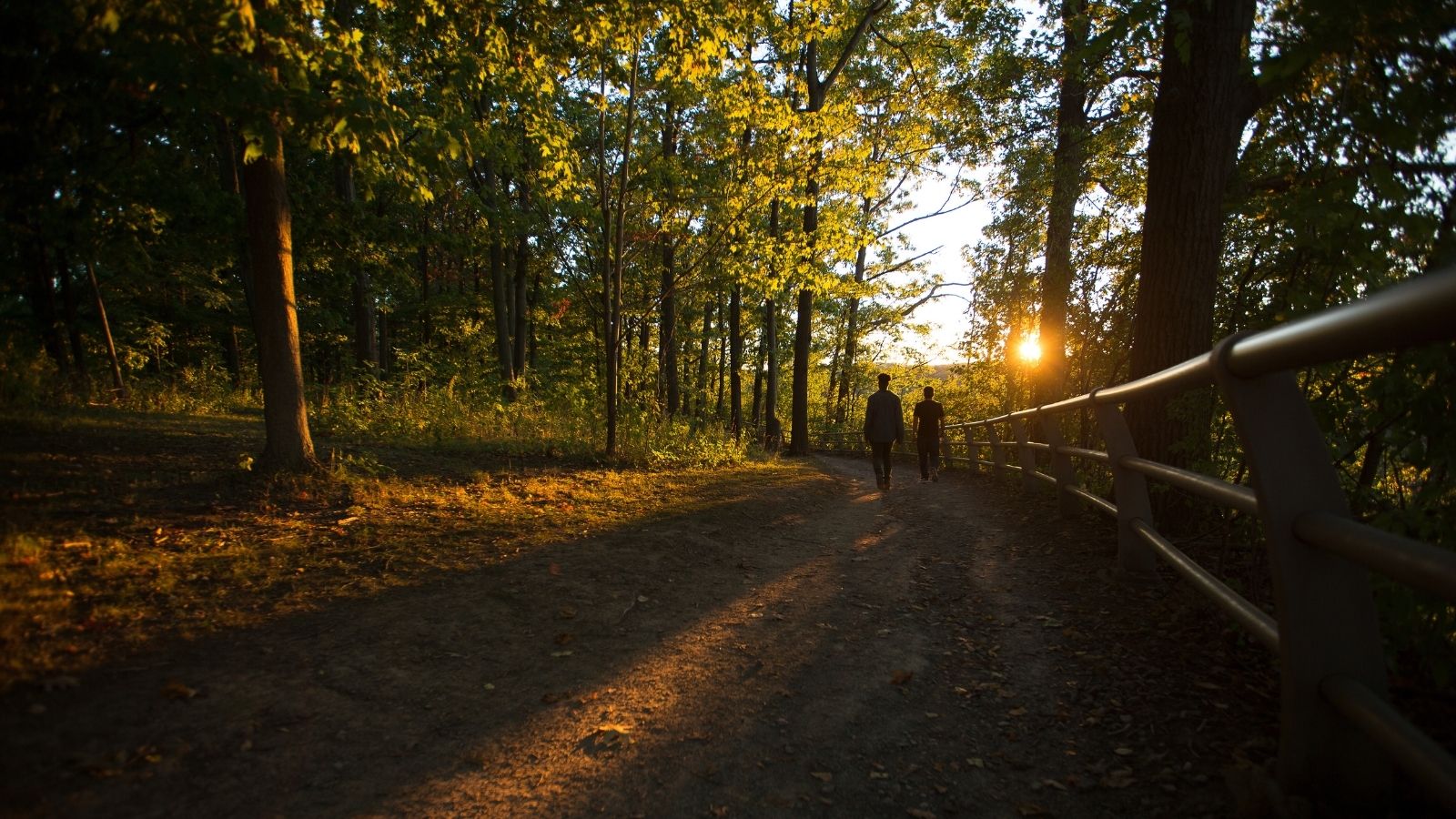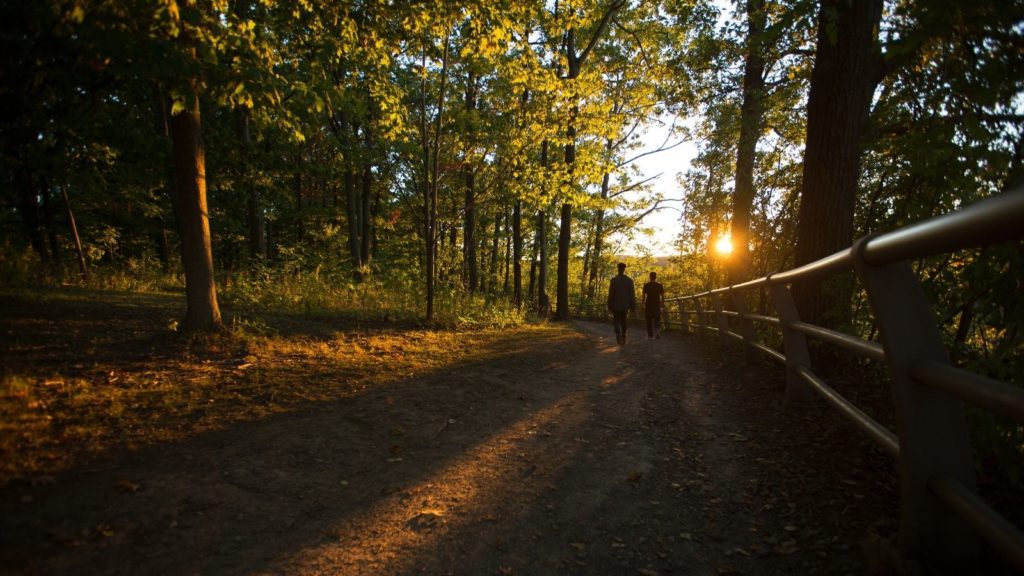 After witnessing the Niagara Falls attractions, explore more of the U.S. side on foot or bike via the area's miles of hiking and cycling trails. Start with the 1.8-mile family-friendly walk around Niagara Falls State Park's Goat Island. This heavily-trafficked year-round loop trail has a gentle slope and numerous scenic overlooks.
When you're ready leave the big crowds behind, head to the Niagara Gorge Trailhead Center—the starting point for all of the gorge treks—where the trails range from easy (the Great Gorge Scenic Overlook and Upper Great Gorge hikes) to moderate (Devil's Hole Rapids and Giant Rock) to challenging (Whirlpool Rapids).
Guided Niagara Gorge hiking tours are offered from Niagara Gorge Trailhead Center in the warmer months, typically mid-May through October.
SUMMER VACATIONS: Best US Mountain Resorts for Summer Getaways: Biltmore Estate, Four Seasons Jackson Hole, and More
Bird lovers enjoy the Niagara River and Niagara Gorge areas for their spectacular concentrations of gulls (up to 19 different species and 100,000 individuals spotted in a day), herons, egrets, hawks, falcons, and eagles. You don't generally have to go out of your way to spot them, either.
Further downriver from the falls is Whirlpool State Park with its swirling counterclockwise pool. Particularly scenic in fall, the hiking and walking trails here offer views of the whirlpool and rapids.
A stone staircase takes you to a trail leading to Devil's Hole State Park with spectacular views of the class V white water rapids below. Those looking for a thrill can opt for a Jet Boat tour of the lower Niagara River through the rapids.
Finally, all the water around Niagara Falls makes it a prime spot for fishing.
Family-Friendly Attractions in Buffalo, New York
Amusement park fans should stop at the Herschell Carrousel Factory in North Tonawanda, midway between Niagara Falls and Buffalo, where half of the hand-carved wooden carousels in North America were created. Head to this early 1900s factory to see the carving floor and take a ride on one of the two historic merry-go-rounds.
Once in Buffalo, take a spin on the restored Buffalo Heritage Carousel that opened Memorial Day weekend 2021. This 1924 carousel was hand-carved in North Tonawanda and operated in various locations until the 1950s, when it was placed in storage until being purchased and brought back to life by the Buffalo Heritage Carousel, Inc.
Think of it as the warm-up activity for one the best things to do in Buffalo with kids: Explore and More, The Ralph C. Wilson Jr. Children's Museum. This four-story interactive play space opened in 2019 with a two-level treehouse, moving water exhibit, and farm-to-fork barn that includes a cow you can actually milk.
ROAD TRIP: The Best Things to Do in Pittsburgh (with or without Kids)
The Buffalo Zoo is another kid-friendly attraction in the Niagara Falls and Buffalo area. It's one of the oldest zoos in the country (opened in 1875) and houses well-over 1,000 animals in its 23-acre section of historic Delaware Park.
Speaking of Delaware Park, this kid-friendly green space was designed by noted landscape architect Frederick Law Olmsted (who also designed Niagara Falls State Park and other green spaces in the Buffalo area, not to mention New York City's famous Central Park) more than 150 years ago. The 350-acre preserve is a great place to let the kids run and burn energy while parents take in bucolic features such as the meadow and lake that make up the "heart" of Buffalo.
Another Olmsted-inspired highlight is the Buffalo and Erie County Botanical Gardens, a gorgeous green space with many interconnected greenhouses and seasonal outdoor gardens. Self-guided tours are available, and the outdoor areas are free to the public.
Canalside, Buffalo's Revitalized Waterfront
With its location between two Great Lakes (Erie and Ontario), the Niagara River, the Buffalo River, and the original western terminus of the Erie Canal, water is central to the city of Buffalo. And in recent years, the former downtown Erie Canal area has been redeveloped and rebranded as Canalside, now a prime spot for families to gather.

History buffs can tour three different World War II-era ships, including the USS Croaker submarine at the Buffalo and Erie County Naval and Military Park. Or, book a cruise on the Buffalo River History Tour for a fascinating look at the waterways that made Buffalo a boom town.
WEEKEND ESCAPES: New England Fall Getaways That Will Charm the Kids (and Parents, Too)
Visiting in the winter? Kids and teenagers will kick a kick out of the only-in-Buffalo experience of riding a bike on the ice with Ice Bikes of Buffalo, whose patented ice bikes let you cycle around an outdoor ice rink on two wheels.
Further upriver, Buffalo RiverWorks is a massive indoor/outdoor dining and entertainment complex complete with 100-foot-tall grain silos (painted as a six pack of beer), 105-foor Ferris wheel, ziplines, ropes course, rock climbing, kayak rentals, skating (roller and ice), curling, concerts, a restaurant, brewery, and beer garden.
Where to Stay in Buffalo and Niagara Falls USA
In Buffalo, stay at the Marriott LECOM Harborcenter. It's within walking distance to many attractions, including the Heritage Carousel, Canalside, Explore and More, and the Naval and Military Park. The upper floors have great views of the waterfront, and the hotel is connected to the Southern Tier Brewery Buffalo restaurant.
BEST HOTELS: 9 Fun Hotels for Kids with Incredibly Cool Kids Clubs
In Niagara Falls, the Sheraton Niagara Falls USA is walking distance to Niagara Falls State Park and adjacent to Old Falls Street USA. This street becomes a pedestrian-only walkway during free family fun festivals with music, movies, food, and bike rentals. Kids will also enjoy the Rainforest Café restaurant located inside the hotel.
More from FamilyVacationist: